The strategy genre is a wide and massive beast of the gaming market with roots going as far back as the dawn of civilization. The genre really came into its own alongside the explosive growth of the video game industry, adding unprecedented technological freedom for developers to create riveting decision-making experiences. It's about time to reflect and take note of some of the best strategy games that have graced us with their presence.
For this list, we'll be ranking the top 50 strategy games of all time, with a limit of one entry per series or franchise. Also, all the games here are incredible in their own right and the differences in quality between them are so granular that it's perfectly fine if your personal ranking has the entries shuffled a bit. We're also leaving out MOBAs and card games, as those deserve lists of their own.
The Best Strategy Games
50. Dominions 5: Warriors of the Faith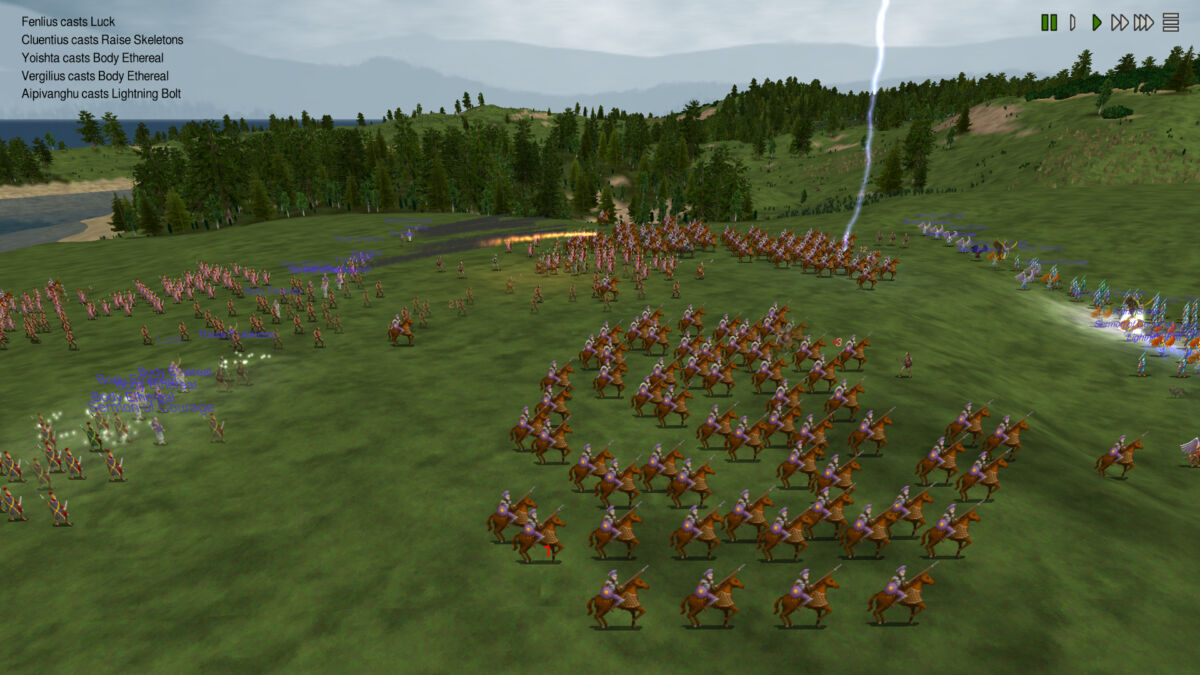 Developer: Illwinter Game Design
Publisher: Illwinter Game Design
Platform(s): PC, macOS, Linux
Kicking things off we have Dominions 5: Warriors of the Faith, the most in-depth fantasy grand strategy game you'll ever encounter. Its incredibly deep and extensive magic and spell system alone is worth hours of study and deliberation, especially since each faction modifies it for their own needs.
Speaking of factions, Dominions 5 has all other games of its ilk beat when it comes to faction diversity, as there are several dozen fantasy factions inspired by myth and legend from across the globe split over three distinct ages. Though its looks may not be exactly stunning or flashy, Dominions 5 will easily pull you in with all the intricacies of mechanics and interconnected systems that make it a definitive hardcore strategy experience.
49. Battlefleet Gothic: Armada 2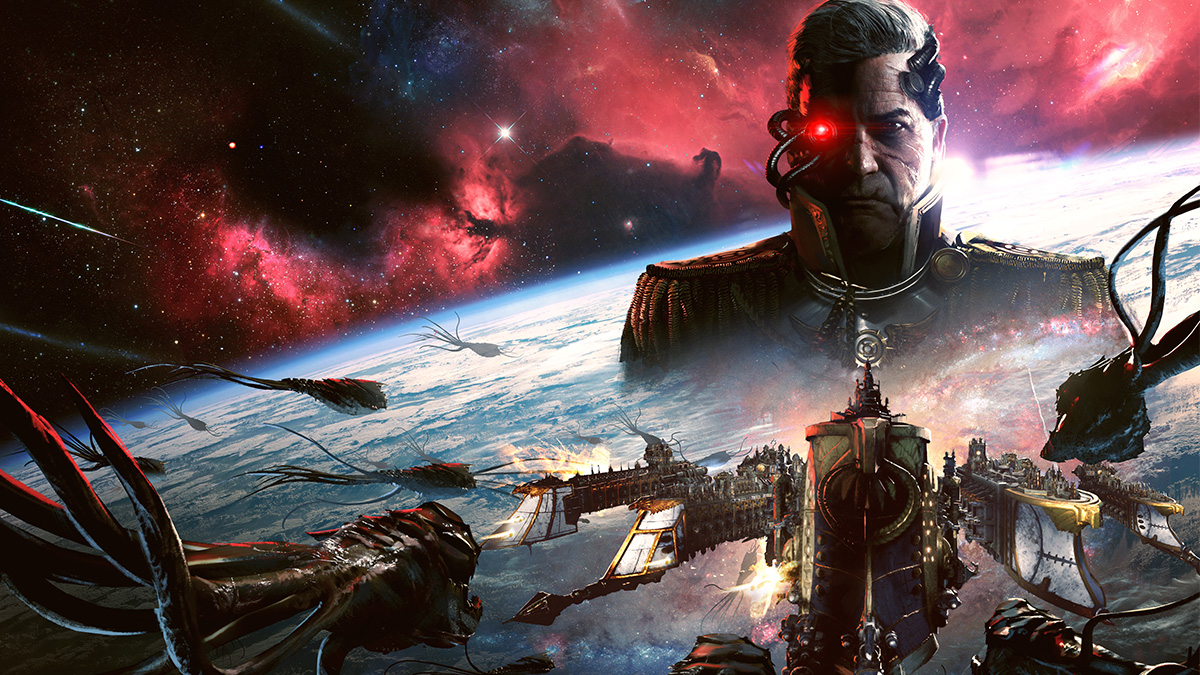 Developer: Tindalos Interactive
Publisher: Focus Home Interactive
Platform(s): PC
Space combat games are, oddly, some of the least explored, yet some of the most exciting strategy out there, with Battlefleet Gothic: Armada 2 perfectly encapsulating the best features of sci-fi gaming. Battlefleet Gothic immediately grips with its action-packed and micro-intensive ship-to-ship gameplay that effectively combines clever maneuvering and precise timing of active abilities for an overall bombastic and beautifully-modeled package, on top of several impressively lengthy narrative campaigns.
The Warhammer 40000 setting also plays into Armada's favor, providing a rich smorgasbord of factions with distinct fleets, ship layouts, and tactical advantages to make each round feel exciting and varied. All-in-all, Battlefleet Gothic: Armada 2 is one of the best strategy games of all time.
48. Sid Meier's Alpha Centauri
Developer: Firaxis Games, Westlake Interactive
Publisher: Electronic Arts, Aspyr Media, Loki Software
Platform(s): PC, macOS, Linux
An oldie-but-a-goodie, Sid Meier's Alpha Centauri remains unconquered as the premier sci-fi planetary grand strategy 4X game, a la Civilization, but on an alien world. The novelty of establishing a fledgling colony and following your own faction's ideology to create a bright future for humanity still holds strong and gives Alpha Centauri its timeless legacy.
It may be a bit clunky on the controls and UI, especially in comparison to modern strategy titles, but its gameplay does all the heavy lifting with no other game being able to effectively include a dynamic alien world almost as an extra player in every game. Alpha Centauri's quality can be still felt to this day and since very few have successfully lived up to its high bard of quality, it easily makes its way onto this list.
47. Close Combat 5: Invasion: Normandy
Developer: Atomic Games
Publisher: Mattel Interactive
Platform(s): PC
World War II is one of the most popular historical settings for strategy games, with simulation wargames, in turn, being one of the most extensive subsets of the genre to dig deep into the setting's design potential. Before there was Relic's Company of Heroes, the Close Combat series was the flagship WWII tactics game that anchored itself almost completely in historical realism and authenticity.
Due to the intricate interactions of troop morale, weapon effects, and line of sight, Close Combat incentivizes the use of well-thought tactics and methodical plans to achieve small-scale objectives, which can be incredibly rewarding when pulled off, but also demotivating when the enemy ambushes you and ruins everything. For a truly authentic and grounded real-time strategy experience of humanity's biggest conflict, Close Combat 5 easily has you covered.
46. Men of War: Assault Squad 2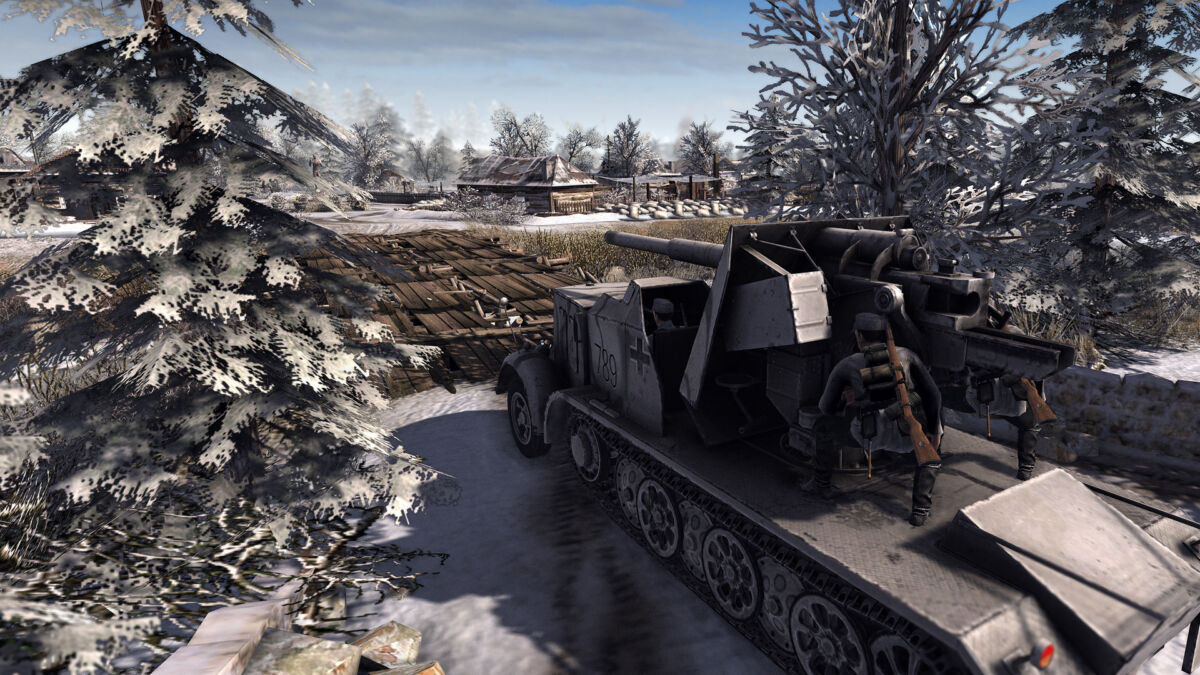 Developer: Digitalmindsoft
Publisher: 1C Company
Platform(s): PC
Not every historical strategy game has to be a dense, ultrarealistic simulator of the horrors and challenges of war. Men of War: Assault Squad 2 stands out with its multi-layered command system, where you can just as easily command whole squads of soldiers and vehicles, while just as easily taking control of a single fighter and recreating your own heroic Rambo-style moments.
Assault Squad also provides an unprecedented amount of dynamism and variation in its terrain destructibility, which will visually change as combat intensifies, but also provide new options for cover and maneuvering that tacticians can use to their advantage. Physics and ballistics may occasionally add some janky moments to the fight when you least expect it, but altogether, Men of War is an excellent WWII strategy game that deserves a spot in your library.
45. Factorio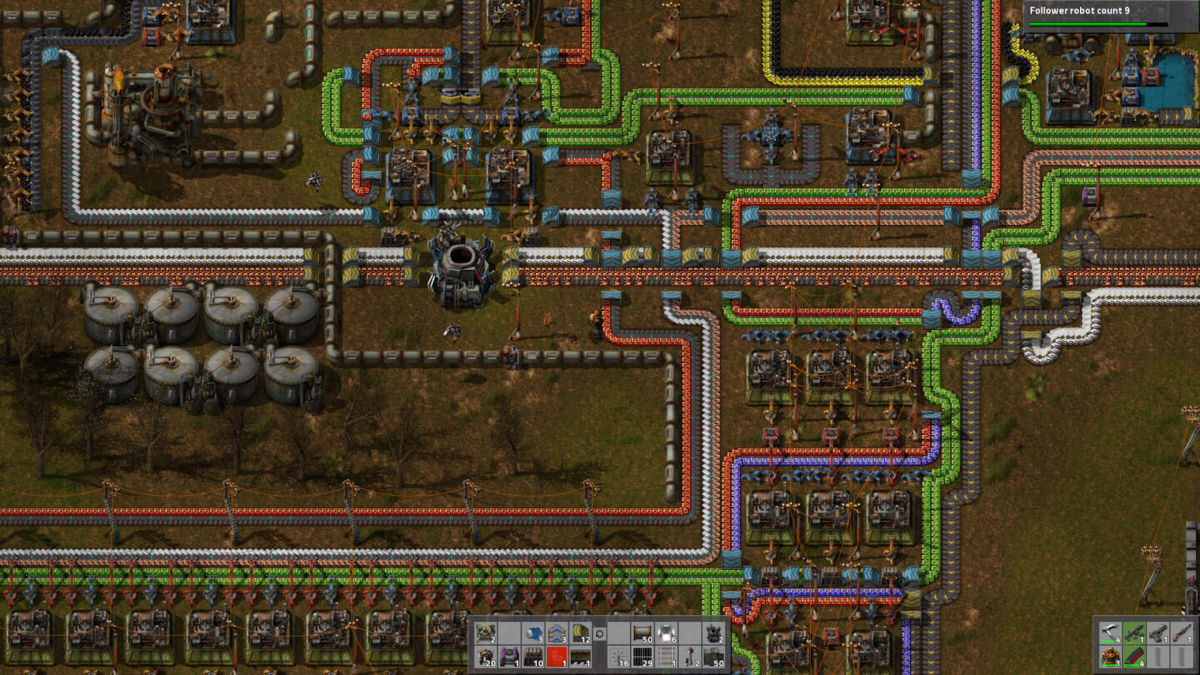 Developer: Wube Software Ltd.
Publisher: Wube Software Ltd.
Platform(s): PC, macOS, Linux
Strategy games don't always have to make combat the focal point of the gameplay loop, with Factorio focusing instead on resource management, logistics, and teamwork. In fact, Factorio's most impressive element is how expansive the team-based gameplay can be with game sessions hosting dozens if not hundreds, which is truly something special, as large-scale multiplayer teamwork is usually found in shooter titles.
The innovative team-based system is also layered on top of a pretty extensive management system with several layers of technology, varied resources, and a hostile environment to contend with. It's guaranteed you'll be juggling different decision-making elements at the same time. It's all the more fun with a horde of friends, too.
44. Frozen Synapse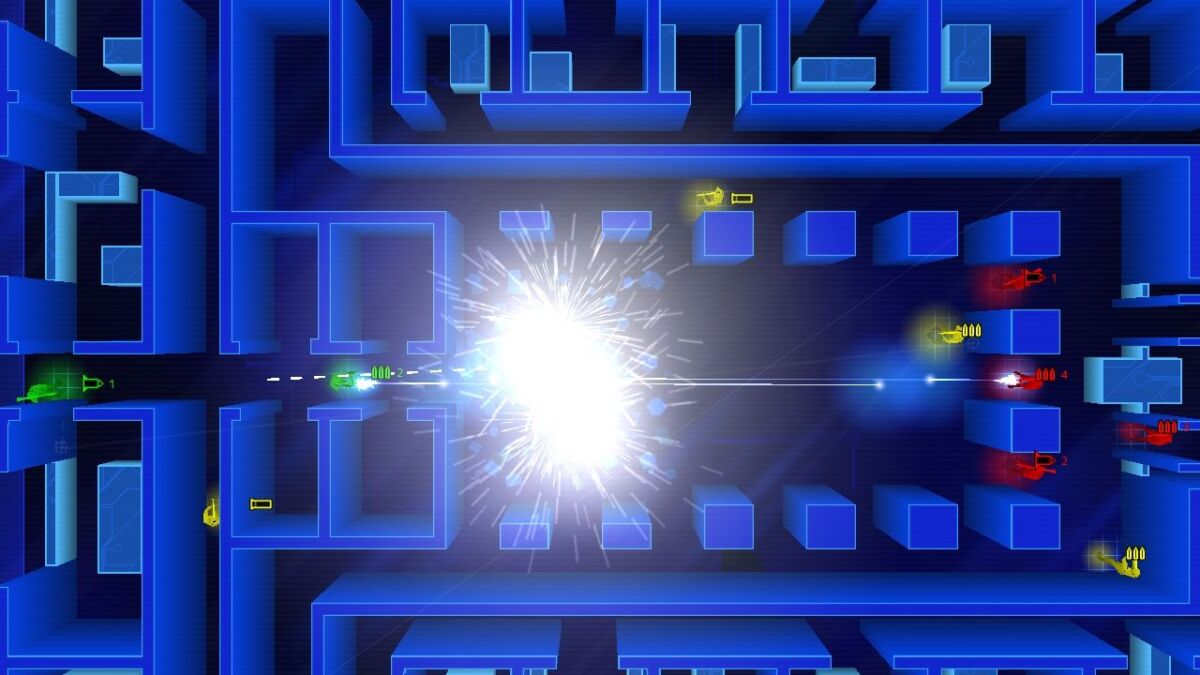 Developer: Mode 7
Publisher: Mode 7
Platform(s): PC, macOS, Linux, iOS, Android
Though real-time and turn-based strategy gaming may be the two dominant modes of play in strategy game design, a relatively new system, WEGO, is trying its best to bring the best of both worlds and bend the mind in its own unique way. The true advent of WEGO is largely thanks to the little indie game called Frozen Synapse, where players first input their orders, taking into account possible opponent movements, and then watch them play out as units move into position and follow their turn programming.
This simultaneous command system creates an unmatched level of tension and adds a whole new layer of predictive decision-making and planning that's both wholly distinct and compelling. Some other games with prominent franchise names may have taken the limelight, but Frozen Synapse's legacy and tight gameplay make it one of the best tactical experiences on the market.
43. Heroes of Might and Magic 5
Developer: Nival Interactive, Freeverse Inc
Publisher: Ubisoft
Platform(s): PC, macOS
Strategy adventure gaming had been a relatively big part of the genre, especially in the 90s and early 2000s, though more recently it's fallen out of the limelight. Luckily the Heroes of Might and Magic series almost single-handedly carried this subset of strategy gaming on its back producing timeless classics, with the fifth installment in the series making its way on this list.
Heroes of Might and Magic is an absolute feast for the eyes. Perhaps the game's greatest asset is its bright and vibrant art direction that masks its somewhat dated engine. This and the game's excellent faction design and variety easily make Heroes of Might and Magic a strategy game for the ages.
42. HighFleet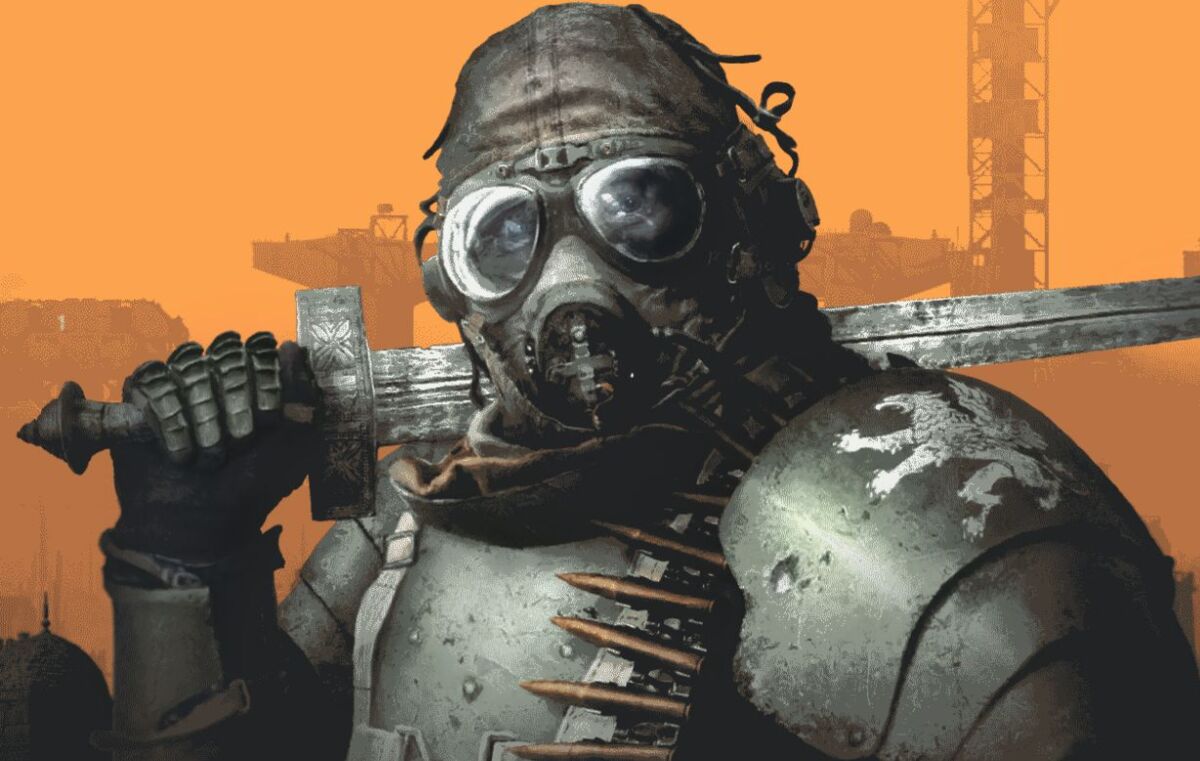 Developer: Konstantin Koshutin
Publisher: MicroProse Software
Platform(s): PC
One of the most unique games on the list, HighFleet has players immersing themselves in a captivating sci-fi universe inspired by Dune and Russian and Persian history where bulky airships dominate the skies and do battle in stunning fireworks displays. Though it can be considered more of a large collection of minigames woven into a quasi-roguelike campaign experience, all the reconnaissance, intelligence gathering, and resource management mechanics make HighFleet akin to a simulator of modern naval warfare.
While the strategic layer may be quite complex and dense on the mind, the game breaks up the brainy challenges with tense and action-packed tactical combat where you physically get to control the ships of your fleet against overwhelming numbers. There's no game quite like HighFleet and it's especially notable for being the first game published under the legendary reborn MicroProse Software banner, which makes it all the more worthwhile.
41. Inscryption
Developer: Daniel Mullins Games
Publisher: Devolver Digital
Platform(s): PC
Calling Inscryption a strategy game is definitely selling it short, as it's so much more. It's a puzzle game, a roguelike, a card game, an adventure game, and even a trippy mystery-horror story that has layers upon layers of secrets.
Inscryption's atmosphere, tone, and visual style, especially in the first act, are some of the most memorable, exhilarating, and captivating elements of this one-of-a-kind experience. The narrative may be a bit unbalanced in its pacing, but it's still absolutely worth experiencing Inscryption at least once to bathe in the developers' crazy and creative mind.
40. Lord of the Rings: Battle for Middle-earth 2
Developer: EA Los Angeles
Publisher: Electronic Arts
Platform(s): PC, Xbox 360
Lord of the Rings remains a cornerstone of modern fantasy and media in general, with the films from the 2000s shooting the series' popularity through the roof, leading to the development of games set in Tolkien's captivating world. The franchise graced the strategy genre with Battle for Middle-earth in 2004, but the sequel in 2006 offered something truly special.
Along with the mix of classic RTS gameplay and large-scale unit formation fighting, Battle for Middle-earth 2 offered two narrative campaigns exploring lesser-known areas of the world, adding depth to the world and making the game stand out as its own original take on the fantasy series. A robust, if a bit unbalanced, character creator system is just an extra tasty sprinkling on Battle for Middle-earth 2's overall high quality.
39. Command and Conquer: Red Alert 2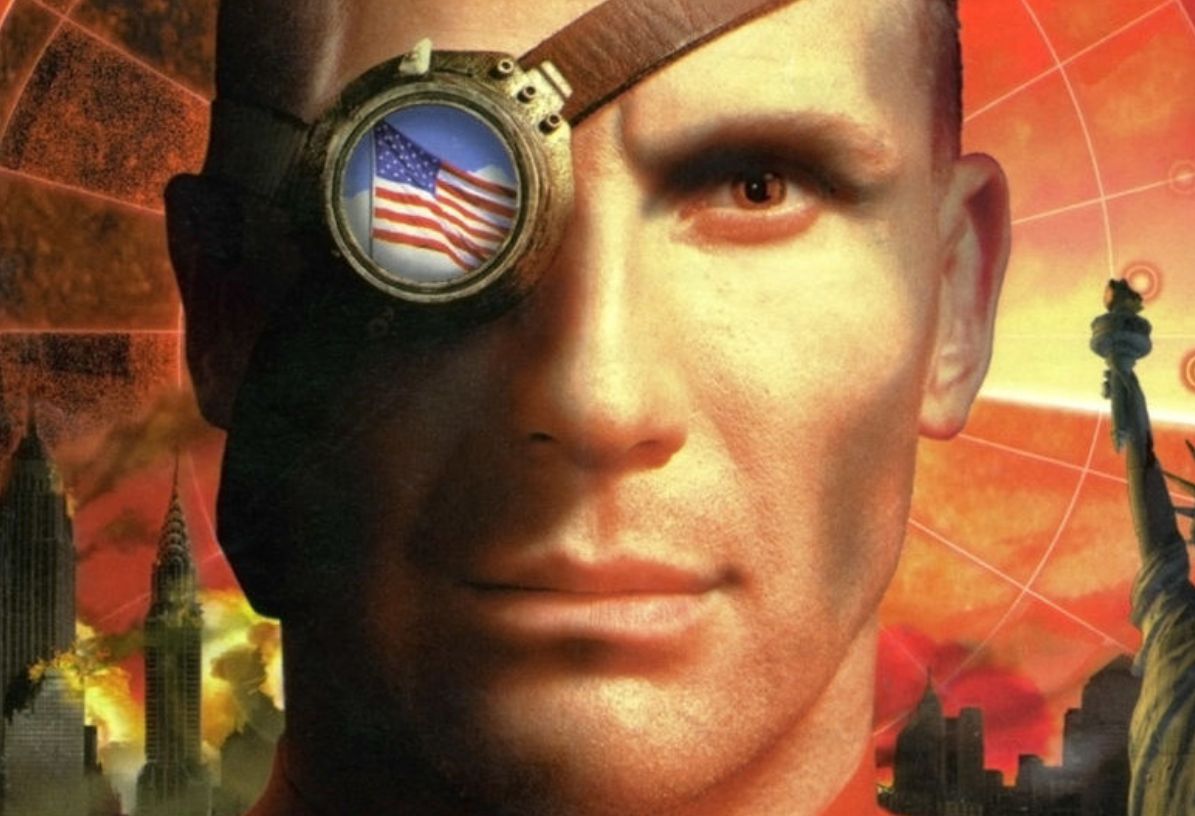 Developer: Westwood Studios, EA Pacific
Publisher: Electronic Arts
Platform(s): PC
Speaking of classic RTS games, in the 90s and early 00s the Command and Conquer series was one of the pillars of this style of gaming and Red Alert 2 is the best the series has to offer. Mainly, the game immediately wins you over with its B-movie wacky sense of self-aware humor and cheesiness as an alternate universe USSR goes to war with the US and its allies, all explored in hilarious live-action cutscenes and bits.
From a gameplay perspective, both factions are distinct visually and in their tactical gameplay, leading a constant flow of harassing actions, skirmishes, and quick maneuvers to gain an advantage over the opponent. Command and Conquer may have stepped away from the modern strategy genre zeitgeist, but Red Alert 2 carries on its legacy as an excellent strategy game in its own right.
38. Warhammer 40000: Dawn of War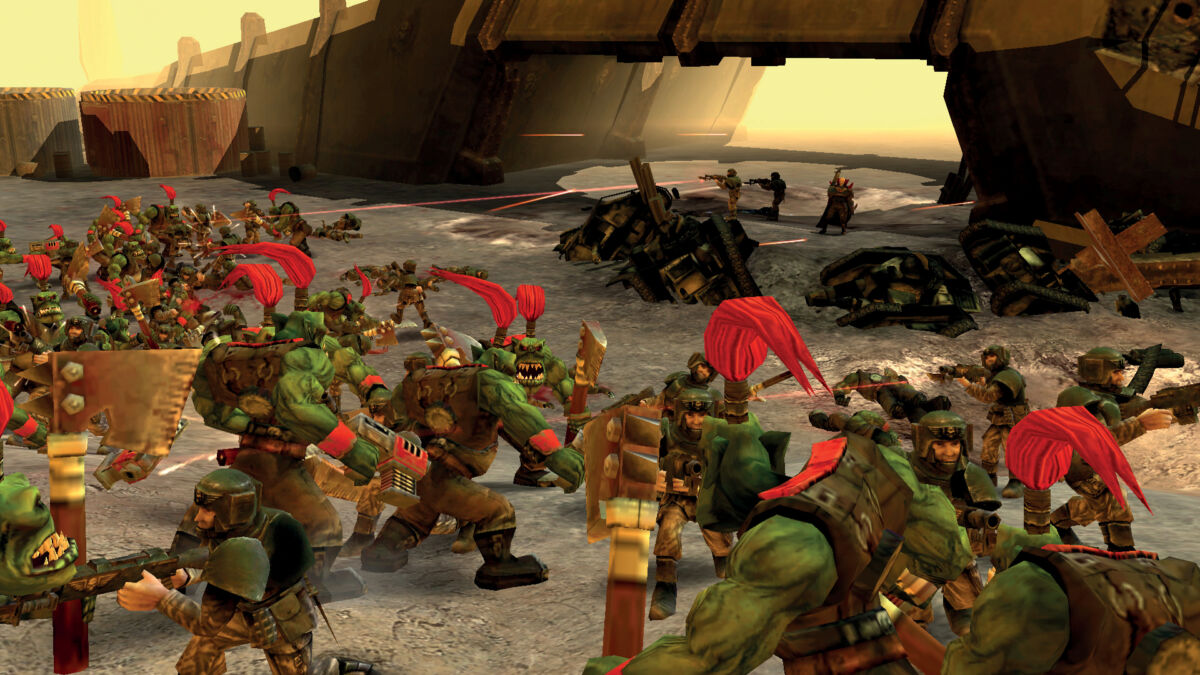 Developer: Relic Entertainment
Publisher: THQ
Platform(s): PC
The Warhammer franchise is all the rage these days with games released left and right, though its rise in popularity within video games arguably started with the smash success of the original Warhammer 40000: Dawn of War. Dawn of War is a classic RTS where players take command of one of the many idiosyncratic factions and vie for dominance over a resource-rich planet in the vast Milky Way galaxy.
Very few games have Dawn of War beat in faction design, thanks to the Warhammer license, allowing for diverse playstyles and in-battle squad and hero customization reflective of the tabletop miniatures game Dawn of War spun out of. At this point it does show some of its age due to engine optimization issues, but Dawn of War is still a great game with impeccable art direction and exciting gameplay.
37. Plants vs Zombies
Developer: PopCap Games
Publisher: PopCap Games, Electronic Arts
Platform(s): PC, macOS, iOS, PS3, Xbox 360, Nintendo DS, Android, PS Vita, Blackberry 10
Don't be fooled by Plants vs Zombies' cutesy and disarming exterior, as underneath the glowing sheen is an excellent tower defense game, one of the best. On the surface, the game's mechanics are quite simple in that players simply place various plants to stave off a neverending horde of zombies, Plants vs Zombies really shines in the depth and variety of its content.
At nearly every turn, the developers throw curveballs at you by switching up the main gameplay loop with additional features or alternative unit deployment methods, meaning you'll never know what you'll need to adapt to and halt the zombie onslaught. It's simple, easy to pick up, and absolutely stacked with content — what's not to love about Plants vs Zombies?
36. Hearts of Iron 4
Developer: Paradox Development Studio
Publisher: Paradox Interactive
Platform(s): PC, macOS, Linux
While some of the best and most popular WWII strategy games focus on small-scale battles, famed strategy games developer Paradox took its unique brand of real-time grand strategy design and married it with this intense period of history to launch the Hearts of Iron series, with the fourth installment arguably the best in the series. Hearts of Iron 4 has players embody any nation of their choice in the lead-up and during the events of WWII with a focus on production, logistics, technology, and strategic movements.
Players don't concern themselves with the performance of single fighting formations as much as the overall integrity of their army, as well as if all factories are producing at capacity, ensuring air forces are outfitted with the latest models, the army has its tanks, and new ships are made seaworthy. Hearts of Iron 4 is a great strategy game to give players a global view of the conflict and the opportunity to truly experience total war.
35. Endless Legend
Developer: Amplitude Studios
Publisher: Sega, Iceberg Interactive
Platform(s): PC, macOS
Sci-fi may be a mainstay in 4X strategy games, but fantasy has also made a splash as a popular setting for compelling grand strategy experiences, with Amplitude Studios utilizing both sci-fi and fantasy. Endless Legend is something special and is an excellent representation of this dev team's pedigree, eye for style, and innovative design.
On top of the unique and subversive science-fantasy setting, Endless Legend has some of the most varied and creative factions in any grand strategy games that are both distinct in appearance, but more importantly, in gameplay, which will require meaningfully different strategies and approaches to maximize their features. Its combat system leaves something to be desired, but Endless Legend makes up for it with exquisite art direction and innovative mechanics.
34. Desperados 3
Developer: Mimimi Games
Publisher: THQ Nordic
Platform(s): PC, macOS, Linux, PS4, Xbox One
From the grandiose to the intimate, Desperados 3 is a stealth tactics game set in the wild west. The biggest selling point of stealth tactics is the unparalleled tension players will feel when playing through missions, requiring deep understanding of character traits and abilities, as well as precise timing and coordination.
The wild west setting was certainly a centerpiece of cinema, but that never really translated to strategy gaming, as cowboys and bandits didn't quite seem to fit in with this genre, which makes Desperados all the more special. The game takes on traditions of western by including a colorful cast of characters offering their own approaches to tactical challenges. For players looking to wrack their nerves in a strategy game, then Desperados 3 easily has you covered.
33. Cities: Skylines
Developer: Colossal Order, Tantalus Media
Publisher: Paradox Interactive
Platform(s): PC, macOS, Linux, PS4, Xbox One, Switch
The best strategy games aren't always about conflict, violence, and warfare. Sometimes, it's just as much about managing resources, improving performance, and exercising your own freedom of action. Cities: Skylines perfectly embodies the latter concepts by giving players access to a veritable digital sandbox where they can build the modern city of their dreams.
The number and flexibility of tools available at your disposal to craft every little detail and aspect of your settlement are refreshingly liberating. And once your task is done in making the perfect city, Cities: Skylines is one of those excellent strategy games where you can simply sit back and observe the fruits of your labor and enjoy the hustle-and-bustle of your simulated urban center.
32. Offworld Trading Company
Developer: Mohawk Games
Publisher: Stardock
Platform(s): PC, macOS
War and conflict oftentimes seem to be the default settings for strategy games, so Mohawk Games took the opportunity to subvert this design default by developing a competitive economics game. Here, instead of maneuvering formations of troops around, players will mine resources, create supply lines, and manipulate the market to gain the most amount of profit over the other corporations.
The game's concept alone makes the game worth checking out, due to its subversive and innovative design. Those hungering for a unique competitive experience that puts the onus on resource management can find a home with Offworld Trading Company.
31. World in Conflict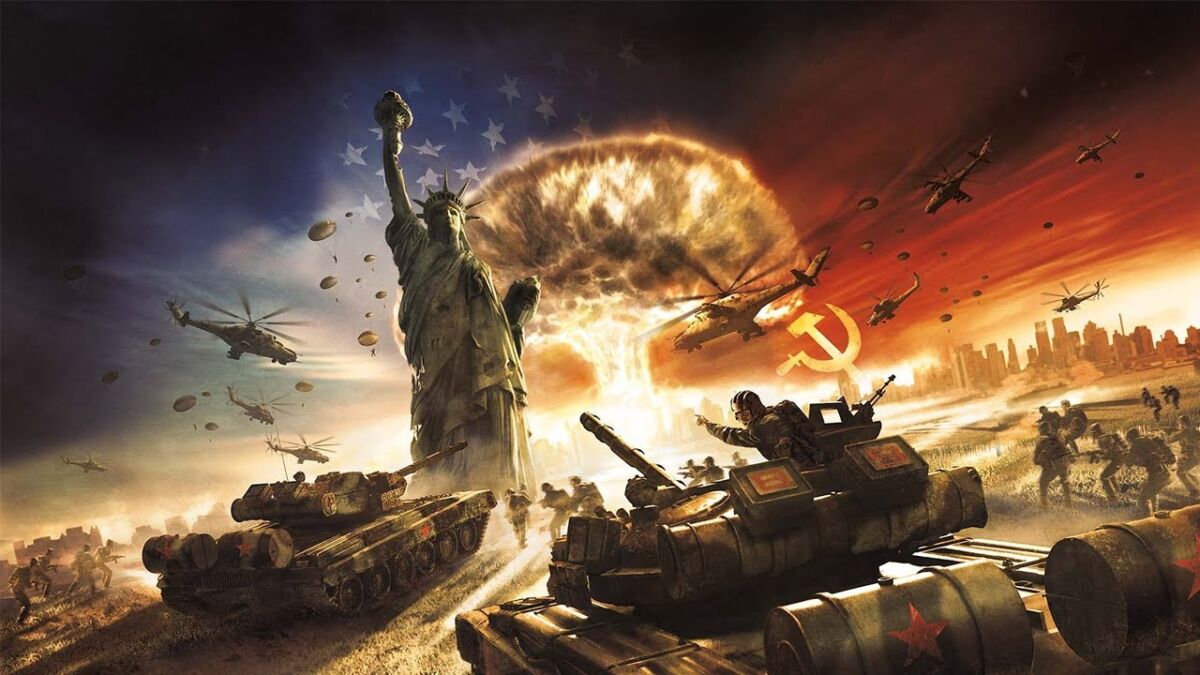 Developer: Massive Entertainment
Publisher: Sierra Entertainment, Vivendi Games, Ubisoft
Platform(s): PC, PS3
Of all the rich historical periods in the lifespan of civilization, the Cold War has been remarkably underrepresented in strategy gaming. Luckily, the games set in this period are some of the highest quality works of any setting with World in Conflict an excellent representative of well-balanced gameplay and innovative gameplay ideas.
World in Conflict's centerpiece mode is its team-based multiplayer where players specialize in a particular troop type and coordinate with their team to take over victory points, all the while calling in powerful airstrikes and bombardments to keep the opposing team on their toes. In addition, World in Conflict sports an impressive narrative campaign that makes it a rare specimen of a strategy game with a story and is totally worth looking into.
30. Age of Wonders: Planetfall
Developer: Triumph Studios
Publisher: Paradox Interactive
Platform(s): PC, PS4, Xbox One
Perhaps the game to come the closest to Sid Meier's Alpha Centauri and, in many regards, surpasses it, Age of Wonders: Planetfall is a venture into sci-fi for a series that mostly specialized in fantasy grand strategy. Age of Wonders has an advantage over many of its 4X counterparts by including a robust turn-based hex-based combat system that lets you field a wide array of units in visually stunning and volatile engagements.
Planetfall is all about customization, be it troop modifications, technology, character equipment, and strategic playstyles with so many options that it's absolutely dizzying to grasp the full breadth of gameplay options available. Paired with a deep-world customization suite of options, Age of Wonders will have you coming back over and over again to experiment with new approaches, strategies, and tactics.
29. Bad North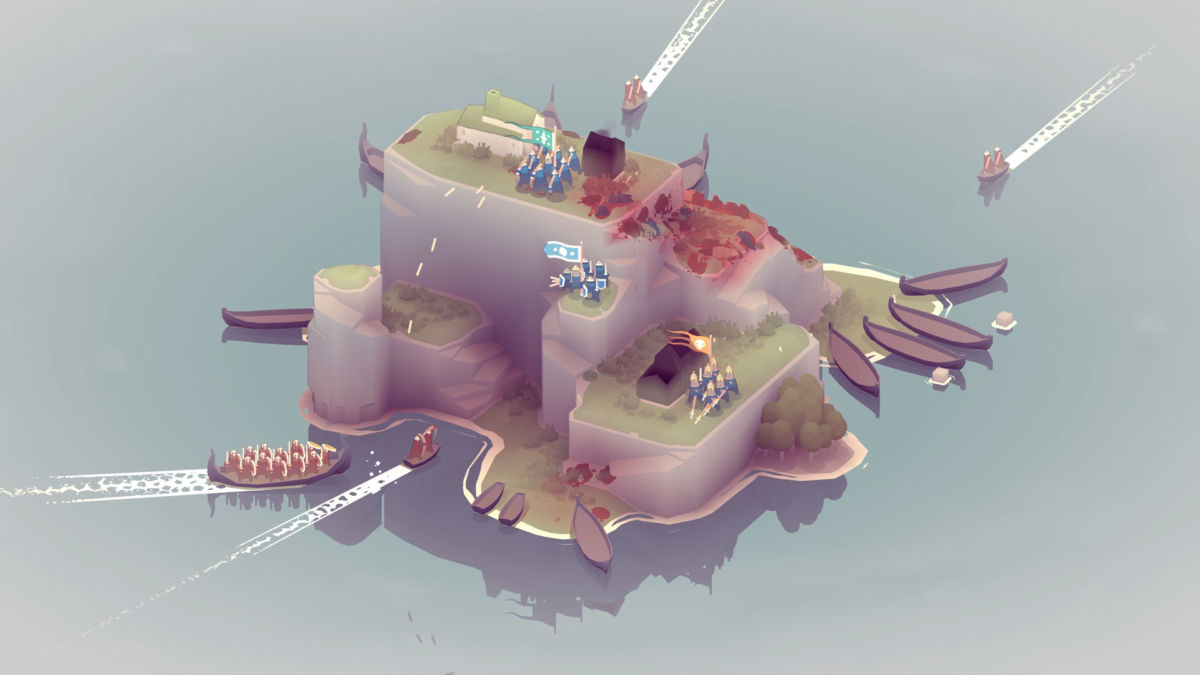 Developer: Plausible Concept, Oskar Stålberg
Publisher: Raw Fury
Platform(s): PC, macOS, Linux, iOS, PS4, Xbox One, Nintendo Switch, Android
Great success can also come from the smallest and humblest of sources and Bad North is an exact example of such a situation. Don't be fooled by its small size, as it provides plenty of challenge and opportunity for exciting and tense micro-tactical gameplay.
As a roguelike, players will command a small number of squads and island-hop their way to victory, all the while avoiding an unstoppable horde of fantasy-esque vikings hellbent on preventing your escape. The tactical gameplay is simple enough for the game to act as a great beginner entry point for those interested in the strategy genre and its intensity will keep you hooked.
28. Into the Breach
Developer: Subset Games
Publisher: Subset Games
Platform(s): PC, macOS, Linux, Nintendo Switch, Stadia
Another micro-tactics game to portal itself on the list, Into the Breach has players acting as squad leader of a group of mechs tasked with preventing the destruction of the Earth by going back in time to fend off an onslaught of kaiju. It's a clever way of weaving the narrative into the game design to explain the roguelike nature of Into the Breach's desperate defense story.
Of all the games on the list, Into the Breach is the most chesslike in the predictability of movement and the methodical approach you'll need to take to keep the people of Earth safe from the structure-hungry monsters. Into the Breach also includes a solid number of mechs and squads, allowing for plenty of replayability and diverse tactics. It's a relatively simple game, but a great one nonetheless and absolutely demands your attention.
27. Sins of a Solar Empire: Rebellion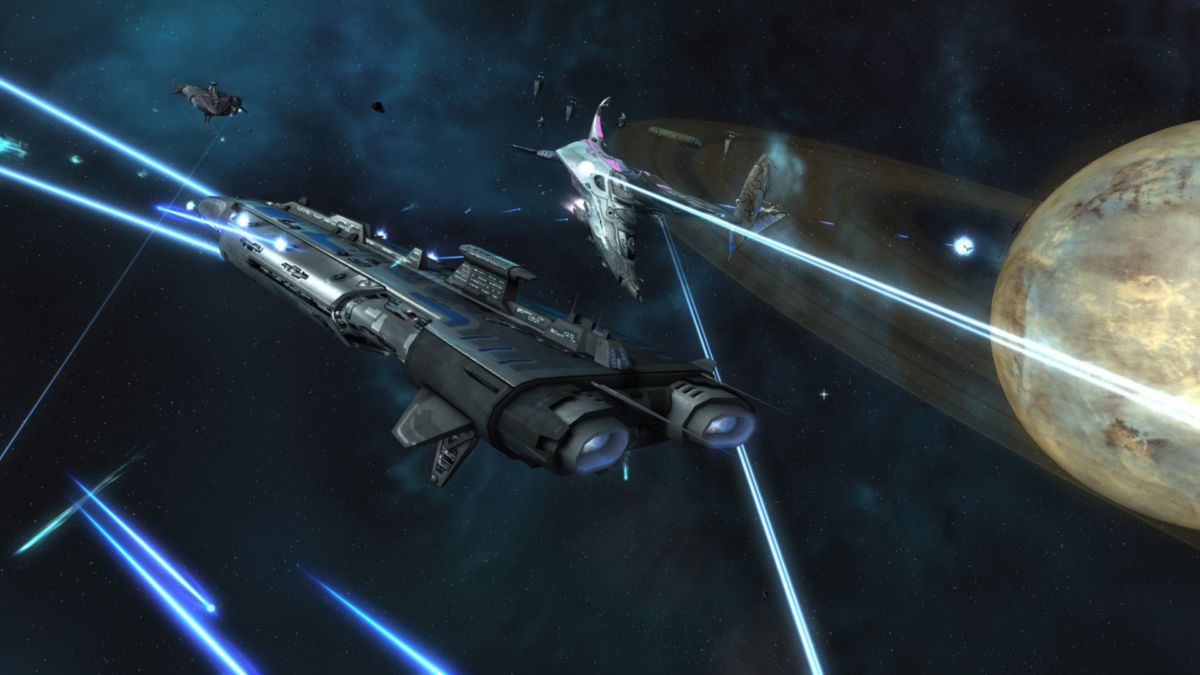 Developer: Ironclad Games, Stardock Entertainment
Publisher: Stardock Entertainment
Platform(s): PC
Most 4X strategy games tend to be turn-based, so the few real-time grand strategy games (excluding Paradox's games) out there get extra kudos for originality. One such game is Sins of a Solar Empire: Rebellion, a standalone expansion for the original Sins of Solar Empire that updates and adds enough to easily be considered its own game.
The real-time aspect of Rebellion does most of the heavy lifting for the game's high quality as it adds a sense of dynamism and activity that often bogs down turn-based games, due to the constantly shifting landscape and fleet movements. Rebellion also holds up surprisingly well from a technical standpoint, maintaining an awesome sense of scale that is something to behold. Definitely check this one out, especially for the incredible modding scene that keeps this game going many years after its release.
26. Loop Hero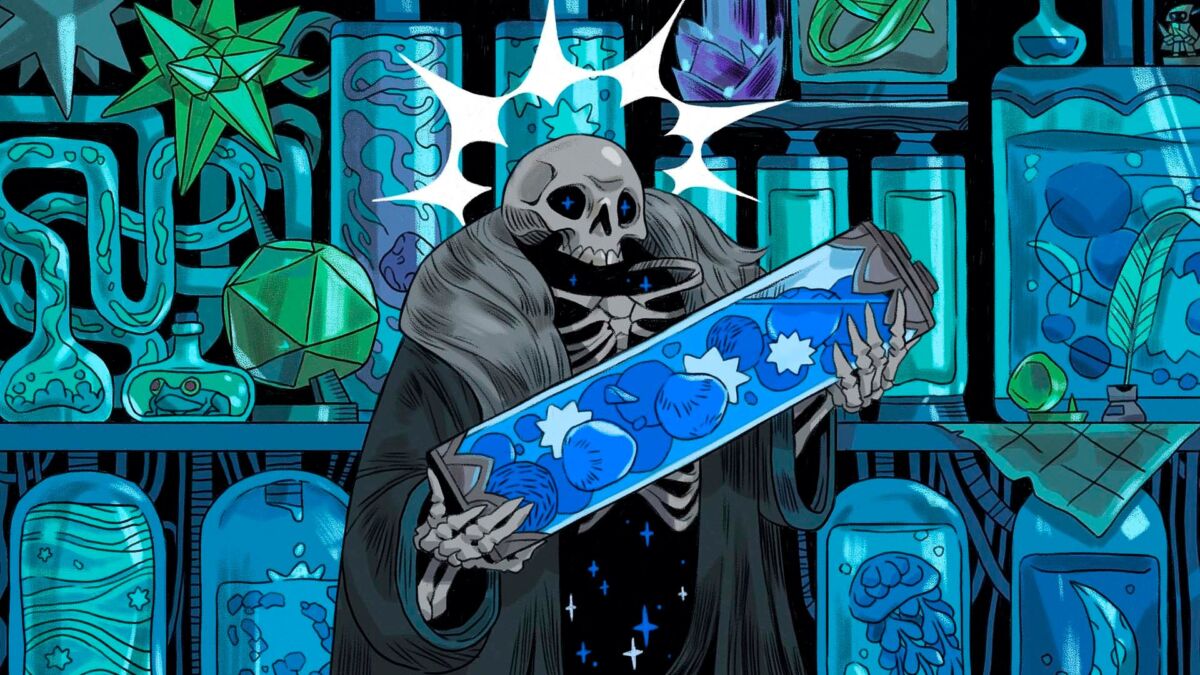 Developer: Four Quarters
Publisher: Devolver Digital
Platform(s): PC, macOS, Nintendo Switch
The challenge of any successful roguelike game is to do the unenviable task of making the central repeating gameplay loop feel new and refreshing every time a new run starts. Loop Hero is one of those roguelike strategy games that knocks it out of the park, by effectively tying narrative and world-building into the loop, as well as including a buffet of mechanics and features to enrich the experience.
You'll undoubtedly have the most fun physically molding the landscape around your character's path, as a way to develop their skills and abilities, but also to help your avatar regain their memories after a nefarious lich shattered your mind. Loop Hero is also incredibly addictive and beautifully rendered in a stunning 2D pixel art style and, while still fairly new, it's made a name for itself as one of the best strategy games of all time.
25. Final Fantasy Tactics
Developer: Square
Publisher: Square, Sony Computer Entertainment
Platform(s): PS1, Android
Some of the greatest strategy games out there effectively blend compelling decision-making with exciting and meaningful storytelling — Final Fantasy Tactics is a perfect example of such a blend. While it is part of the juggernaut franchise that is Final Fantasy, this humble game instead goes for a more subdued approach to its world to really zoom in on the drama of the main characters.
The tactical gameplay easily measures up to the quality narrative due to the great variety of classes, abilities, and mission design providing for plenty of refreshing scenarios and challenges. It may be overshadowed by its parent mainline series and other strategy games, Final Fantasy Tactics still deserves attention for its blend of narrative and great gameplay.
24. Field of Glory 2: Medieval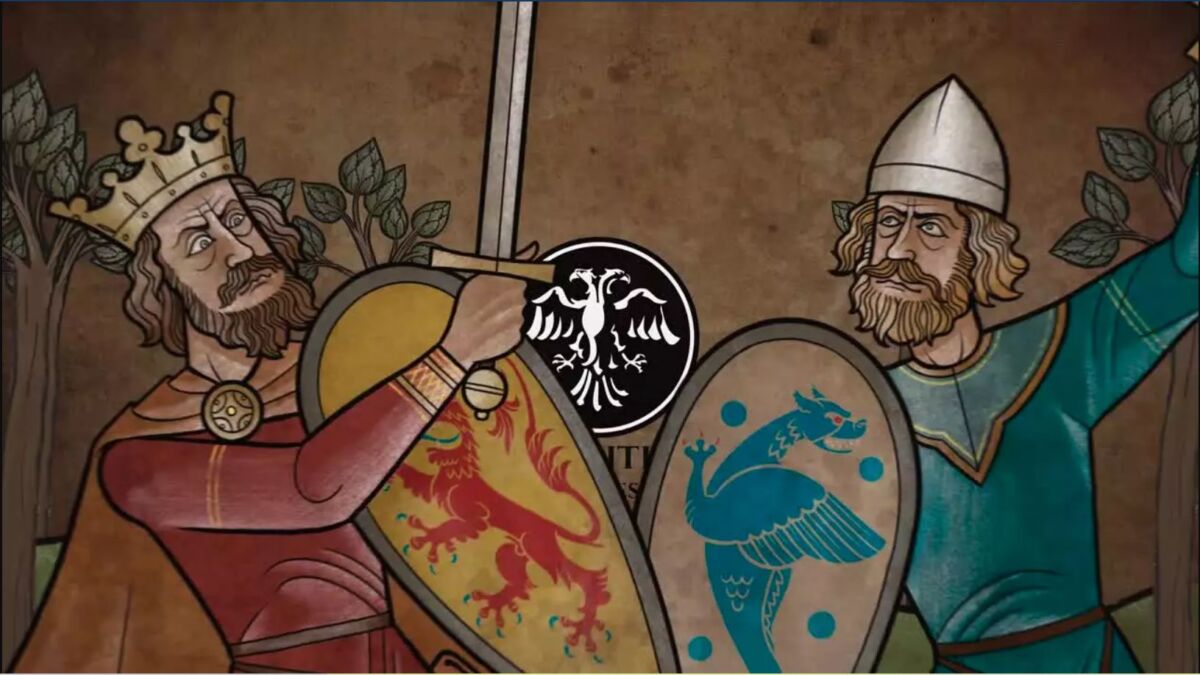 Developer: Byzantine Games
Publisher: Slitherine Software
Platform(s): PC
While many games set in history have used their settings for brownie points and to pull at people's heartstrings, it's simulation wargames that are most successful at authentically recreating life throughout the ages. Unfortunately, most of these types of strategy games are quite niche due to their dense and complicated gameplay that's oftentimes poorly explained, but Byzantine Games' is leaps and bounds ahead compared to its earlier brethren and is an excellent simulation wargame for the masses.
Graphically it may not be as impressive as some of the earlier entries on the list, though the use of color and historically-inspired art direction helps its case, Field of Glory 2: Medieval makes up for it with its authentic and deep tactical gameplay that pits feudal European and nomadic armies against each other. There's hardly a game that illustrates the impact of terrain on combat as Field of Glory and for that alone Medieval is worth checking out.
23. Planet Zoo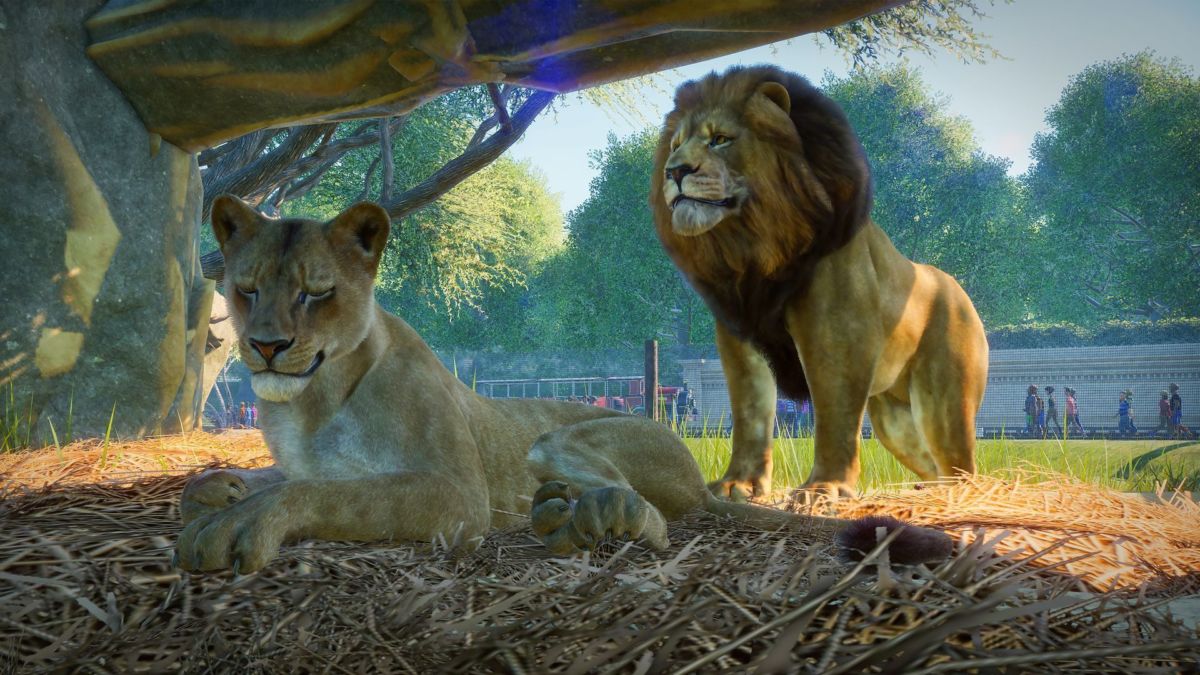 Developer: Frontier Developments
Publisher: Frontier Developments
Platform(s): PC
Management games are some of the most fun strategy experiences, as they're a perfect platform to stretch your muscles for long-term planning and success. Planet Zoo is the culmination of decades of park and tycoon games, only this time focusing on creating an effectively operating zoo that will attract curious customers from across the globe.
Just like Cities: Skylines, Planet Zoo offers unprecedented flexibility and variety in its tools for how you can build and shape your zoo to best accommodate the numerous animals from across the globe, while also entertaining the constant flow of visitors and guests to marvel at what Earth has to offer. For people who are into managerial work and care to ensure everyone and every living creature are taken care of, Planet Zoo is definitely for you.
22. Europa Universalis 4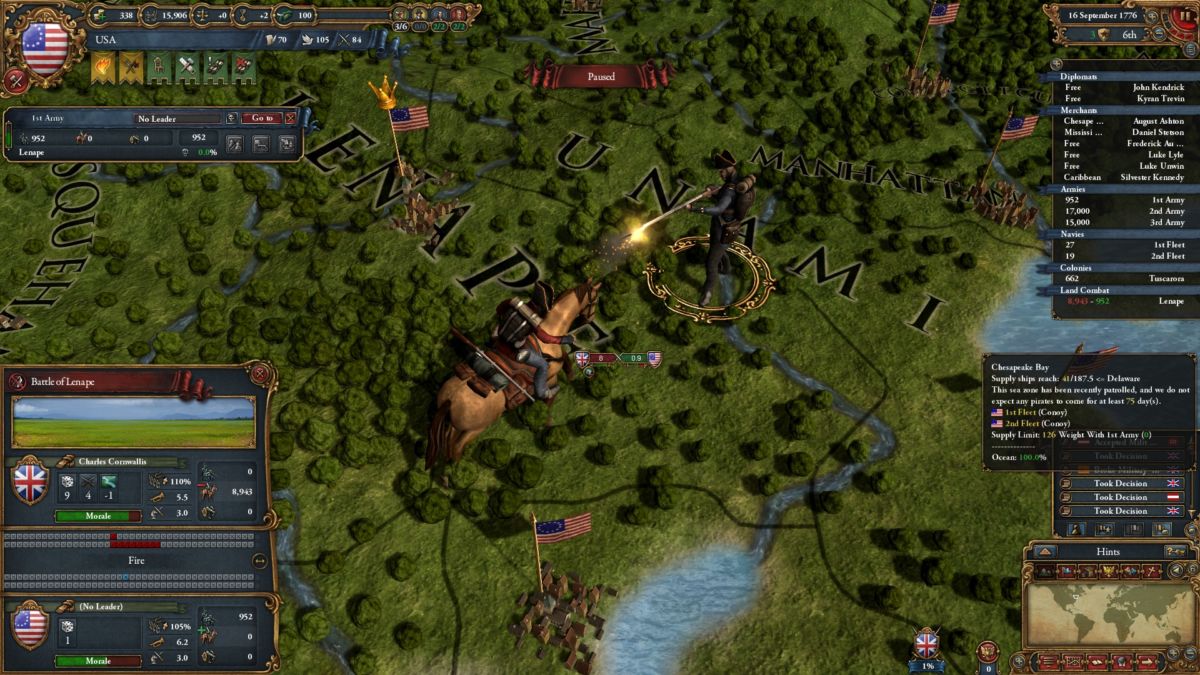 Developer: Paradox Development Studio
Publisher: Paradox Interactive
Platform(s): PC, macOS, Linux
Paradox has made a name for itself by creating high quality and innovative grand strategy games, due to the real-time approach to such large-scale games. While Hearts of Iron 4 may have only given a slice of what these games are like, Europa Universalis 4 is the behemoth that'll take players on a multi-century journey and explore the world through conquest and diplomacy during the 15th and all the way to the start of the 19th century.
Europa Universalis' strengths lie in the player's ability to choose almost any major country across history from any of Earth's continents and go on an epic journey to become the most powerful force on the planet, usually through conquest. It may lack some of that flavor from character-driven mechanics, but as a game of conquest, it's one of the best in Paradox's repertoire.
21. Homeworld: Deserts of Kharak
Developer: Blackbird Interactive
Publisher: Gearbox Software
Platform(s): PC, macOS
Most truly good strategy games do have a long shelf-life and are well regarded by the public, but unfortunately there are a number of excellent underrated strategy games that seem to just fall into a black hole and never garner the attention they deserve. Homeworld: Deserts of Kharak is a game that suffered such a fate, but that doesn't mean it's bad or unfun. In fact, quite the opposite.
The Homeworld series had its start as a space-faring alternative to classic RTS juggernauts, such as Age of Empires, Deserts of Kharak grounds the action on the titular planet with some really cool mechanics, like the presence of massive sandcrawler carriers that act as mobile bases and production centers. Deserts of Kharak also does a lot with terrain, including sand dunes, ruins, and cliffs, leading to the game having some of the best cat-and-mouse maneuver warfare of any strategy game.
20. Supreme Commander: Forged Alliance
Developer: Gas Powered Games
Publisher: THQ, Square Enix
Platform(s): PC
Though the classic RTS subset takes up most of the limelight when looking at real-time strategy games broadly, industrial warfare games are a compelling alternative and deserve acknowledgement, especially when you have games like Supreme Commander: Forged Alliance kicking around. Where classic RTS games rely a bit more on micromanagement to beef up their gameplay, especially in combat, Supreme Commander focuses more on the cerebral macro-management where economic decisions and large-scale maneuvers take precedence over the exact positioning of units.
Forged Alliance also includes a compelling sci-fi space opera story following characters from each of the main factions, participating in battles with unprecedented scale (for the time) across land, air, and sea. Few games have tried to follow in Supreme Commander's footsteps and even fewer have succeeded. Despite its technical age, Forged Alliance remains one of the best strategy games of all time.
19. Age of Empires 2: Definitive Edition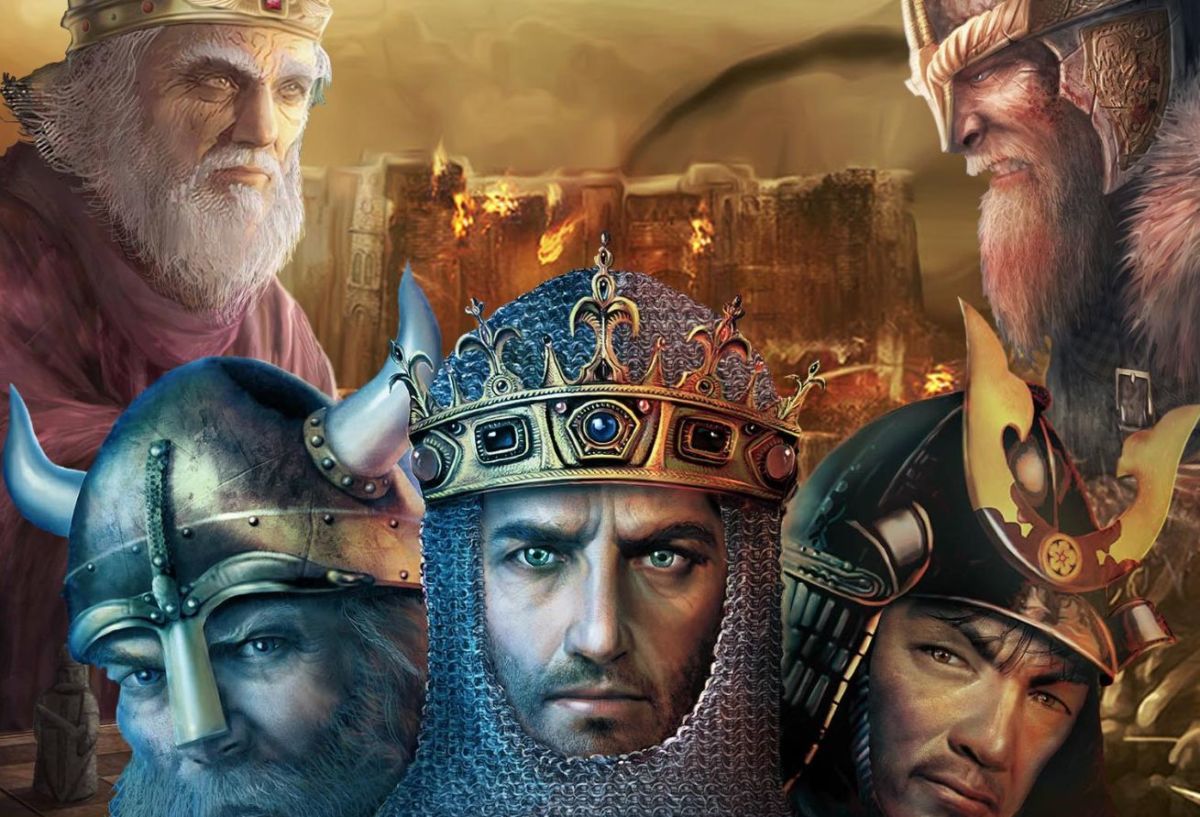 Developer: Forgotten Empires, Wicked Witch Software, Tantalus Media
Publisher: Xbox Game Studios
Platform(s): PC
It may be a blast from the past, but Age of Empires 2 is still going strong to this day and is successfully carrying classic RTS gaming on its shoulders as one of the genre's core pillars, with the release of Age of Empires 4 only helping with the series' popularity. Of all the classic RTSs, Age of Empires 2 has it all: base-building, resource and economic management, and micro intensive unit command.
The Definitive Edition only adds to the game's baseline excellence with even more factions, each with their own unique units and bonuses, as well as extra campaigns to better understand the historical context and understand the factions. Age of Empires also stands out as one of the few uncommon medieval-set strategy games and it's an excellent one at that.
18. They Are Billions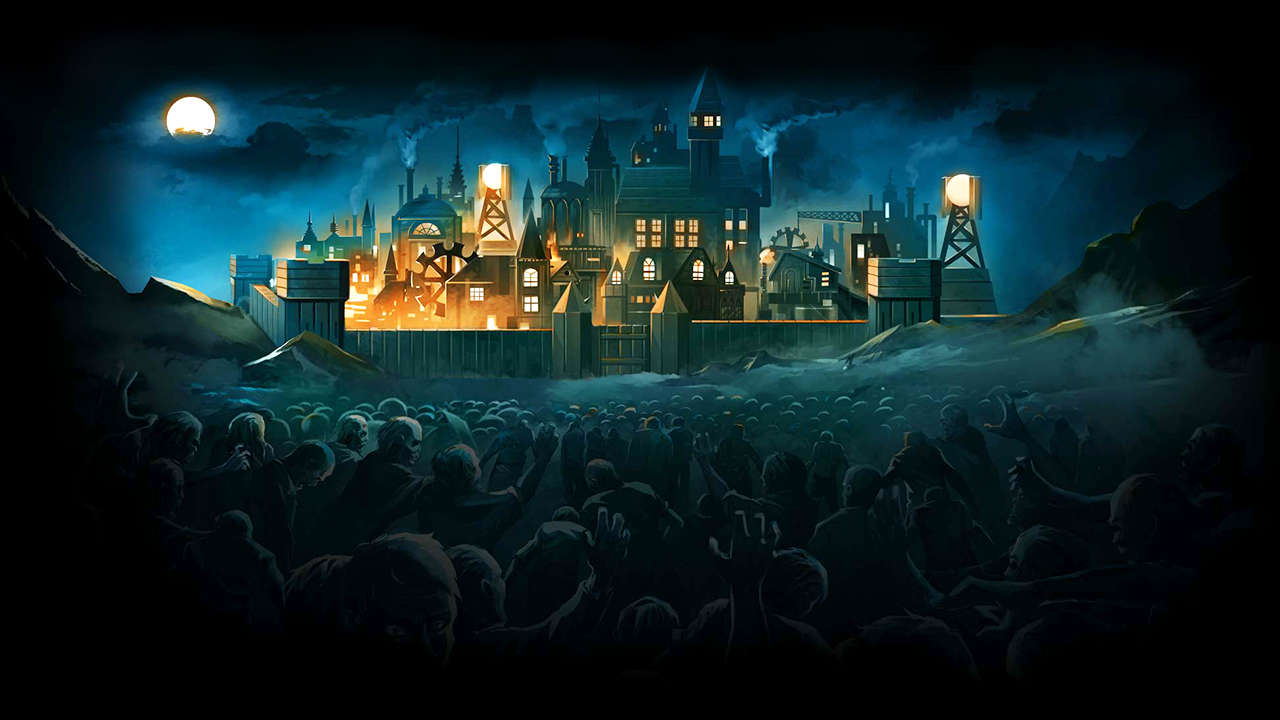 Developer: Numantian Games, Blitworks
Publisher: Numantian Games, Blitworks
Platform(s): PC, PS4, Xbox One
Essentially a next generation of the previously mentioned Plants vs Zombies, They Are Billions almost single handedly kicked off the popularity of the survival strategy genre subset. In They Are Billions, instead of controlling cutesy plants to defend a single home, you'll immerse yourself in a dark steampunk-esque world where you'll need to defend against uncountable hordes of zombies from your central base.
Survival strategy's inherent strengths, such as tension, resource management, and incredible scale, immediately come to the fore in They Are Billions' well-balanced gameplay. Numantian Games went above and beyond to make their seminal game truly special by adding a narrative campaign to provide some extra context to your zombie-busting efforts, a feature few similar strategy games have even tried to replicate.
17. Ultimate General: Civil War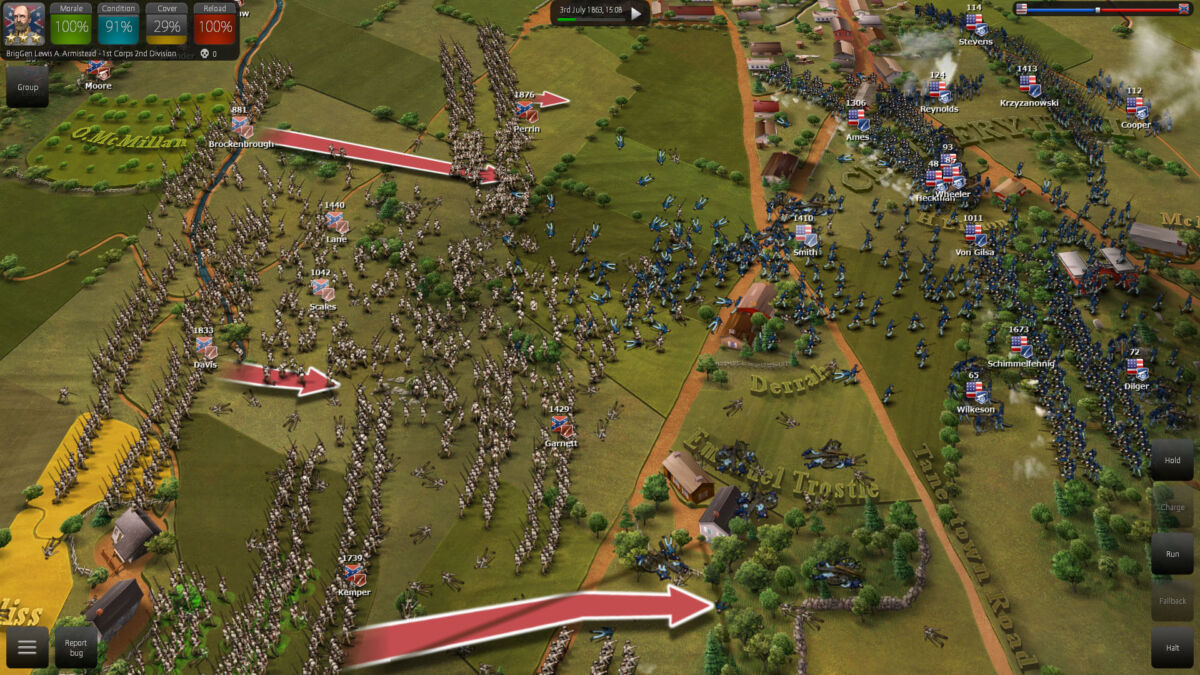 Developer: Game-Labs
Publisher: Game-Labs
Platform(s): PC, macOS
Simulation war games have always had trouble getting off the ground with a mass audience, often due to poor UI and unfairly challenging control schemes, but Ultimate General: Civil War is one of the best games of this subset to tackle these issues head-on. Along with a clean and informative visual style, Civil War simplifies command-and-control down to drawing lines to minimize frustrations navigating the map and instead focuses on what matters most – the strategic and tactical decision-making.
Civil War lacks a multiplayer mode, but the game more than makes up for it with a deep persistent campaign system for both the USA and CSA, deep customization, and truly epic sprawling battles reflective of a critical point in history. Game-Labs pushed boundaries with solid AI behavior to challenge you as you make your way through the grueling years of the US Civil War, something that many strategy games don't get quite right, making Civil War all the more incredible.
16. Company of Heroes 2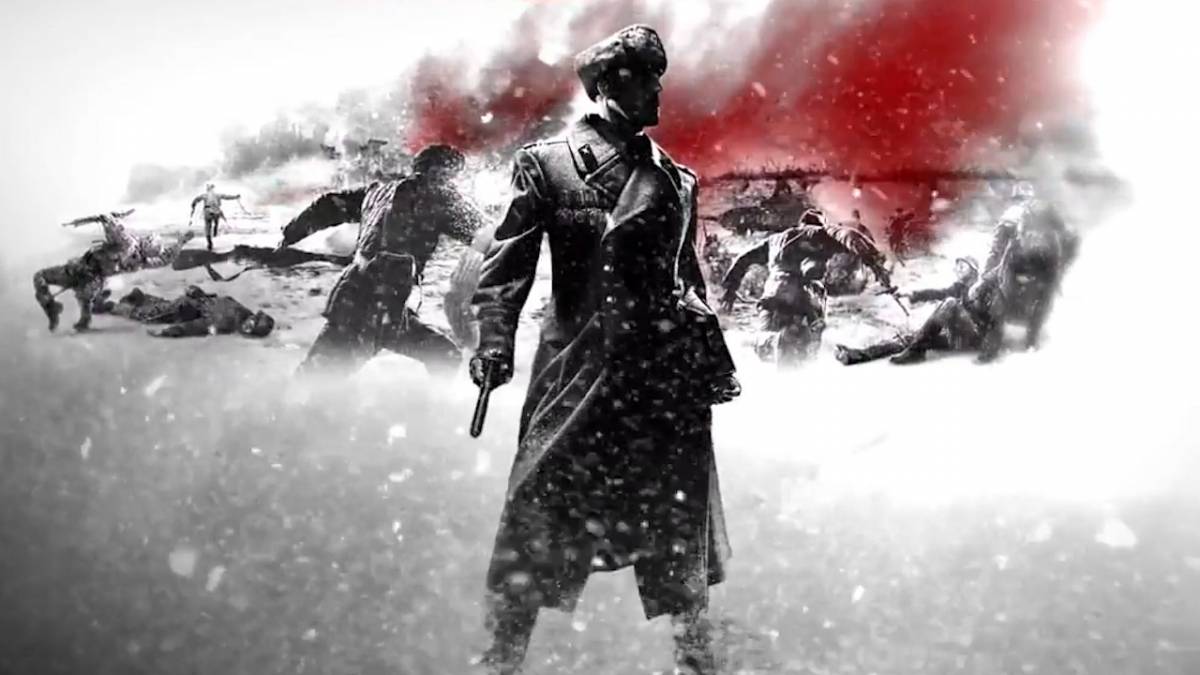 Developer: Relic Entertainment
Publisher: Sega, Feral Interactive
Platform(s): PC, macOS, Linux
Aside from the Age of Empires series holding up classic RTS gaming, Relic's own Company of Heroes series that blasted onto the scene in 2006, becoming a veritable juggernaut and leader in real-time strategy gaming. Company of Heroes 2 evolved the series further by shifting the focus to the Eastern Front during WWII, adding the Soviet Red Army as a playable faction.
Company of Heroes stands out with its excellent micro-intensive tactical squad combat that only gets better based on the solid faction variety and great design with distinct playstyles, strengths, and weaknesses. Its single-player offerings are somewhat mixed, but Company of Heroes' multiplayer gameplay is second-to-none, making it one of the best strategy games of all time.
15. Darkest Dungeon
Developer: Red Hook Studios, Sickhead Games
Publisher: Red Hook Studios, Merge Games, Degica
Platform(s): PC, macOS, Linux, iOS, PS4, PS Vita, Nintendo Switch, Xbox One
Sometimes style is everything in a captivating strategy game and Darkest Dungeon has plenty of it all thanks to the incredible Lovecraftian-inspired art direction and setting. Some may argue that Darkest Dungeon is more of a role-playing game, yet the length of the game's campaign, grueling nature of the world, and relative expendability of characters make the game akin to a true war simulator.
Along with its aesthetics that are worth the asking price alone, Red Hook Studios included character psychology as a critical battle mechanic that affects the performance of your dungeon-crawling parties, which adds dynamism and an added layer of humanity to an otherwise dehumanizing world. Darkest Dungeon has also been so influential in its design that many developers have followed suit to create their own daring dungeon-crawling experiences, which only confirms Darkest Dungeon's overall quality as a strategy game.
14. Rimworld
Developer: Ludeon Studios
Publisher: Ludeon Studios
Platform(s): PC, macOS, Linux
Aside from dedicated hybrid strategy role-playing games, storytelling isn't always a centerpiece of strategy game design, especially for management games. Rimworld balks at this situation and writes emergent storytelling straight into its gameplay DNA, at the same time nicely pairing it with sandbox style management tools and mechanics for leading a sci-fi colony.
It all comes down to Rimworld's varied event generator, which can be tailored to realistic levels or made completely crazy chaotic to create some truly hilarious and absurd situations. This exact unpredictability and creativity, as well as near endless freedom to take your blooming sci-fi colony in any direction makes Rimworld one of the best strategy games out there.
13. Steel Division 2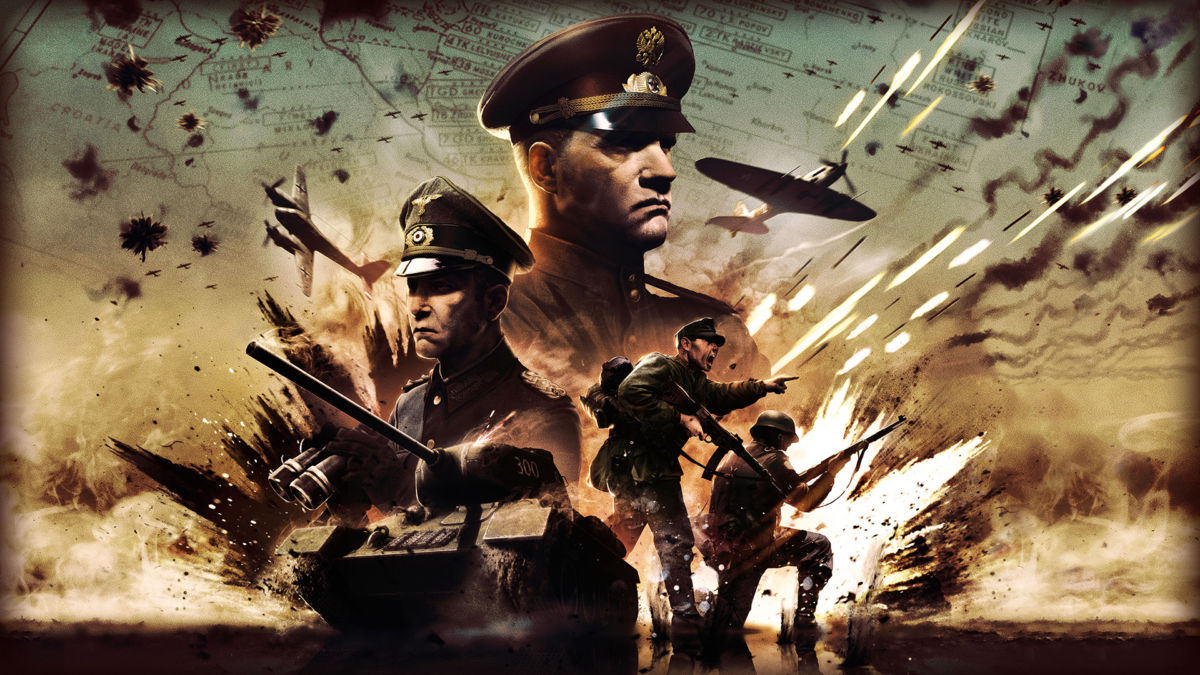 Developer: Eugen Systems
Publisher: Eugen Systems
Platform(s): PC
It's unlikely that WWII will ever not be popular in strategy game design, with Eugen Systems' Steel Division 2 being one of the most recognisable games set in this period, almost perfectly marrying historical authenticity with modern gaming sensibilities. Steel Division's first highlight element is its 1944 Eastern Front setting, a time period and geography that often doesn't get much attention.
The game sports an absolutely incredible campaign mode that looks at important engagements of Operation Bagration that are reminiscent of the complexity of simulation wargame style operations, yet not overwhelming to the point of confusing frustration. However, it's the engaging combined arms tactical gameplay and addictive deck-building system that truly bring it home for Steel Division 2.
12. Stellaris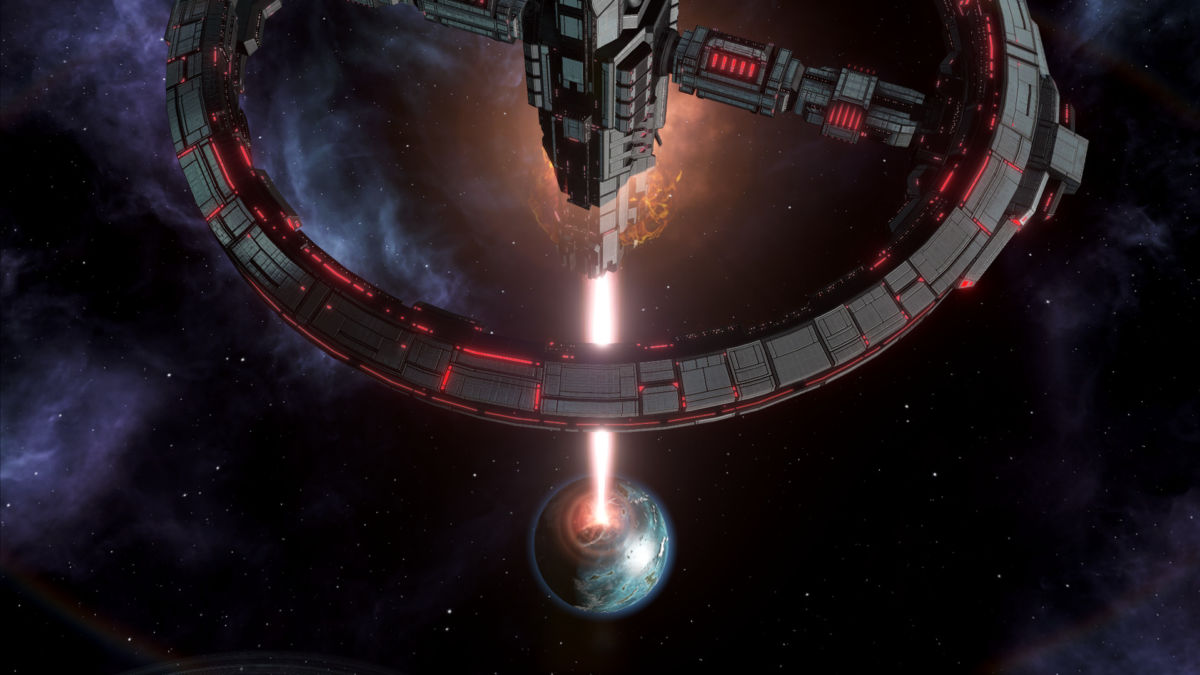 Developer: Paradox Development Studio, Tantalus Media
Publisher: Paradox Interactive
Platform(s): PC, macOS, Linux, PS4, Xbox One, Xbox Series X & S
Paradox is the home of grand strategy games and there are few games that rival the scale of the company's foray into sci-fi than their space opera magnum opus, Stellaris. You'll definitely feel like the leader of an entire civilization making its way through the galaxy, vying for dominance, control, and influence.
Unlike Paradox's historical strategy games that limit what you can do to customize your faction, Stellaris is all about the freedom to pretty much craft the space-faring empire of your dreams, starting with appearance all the way to acceptance of other people and aliens. Stellaris can at times come across a bit soulless and too number-focused, but the sheer amount of options available to players to try different empires and approaches easily makes up for any minor missteps and is absolutely worth your time.
11. Slay the Spire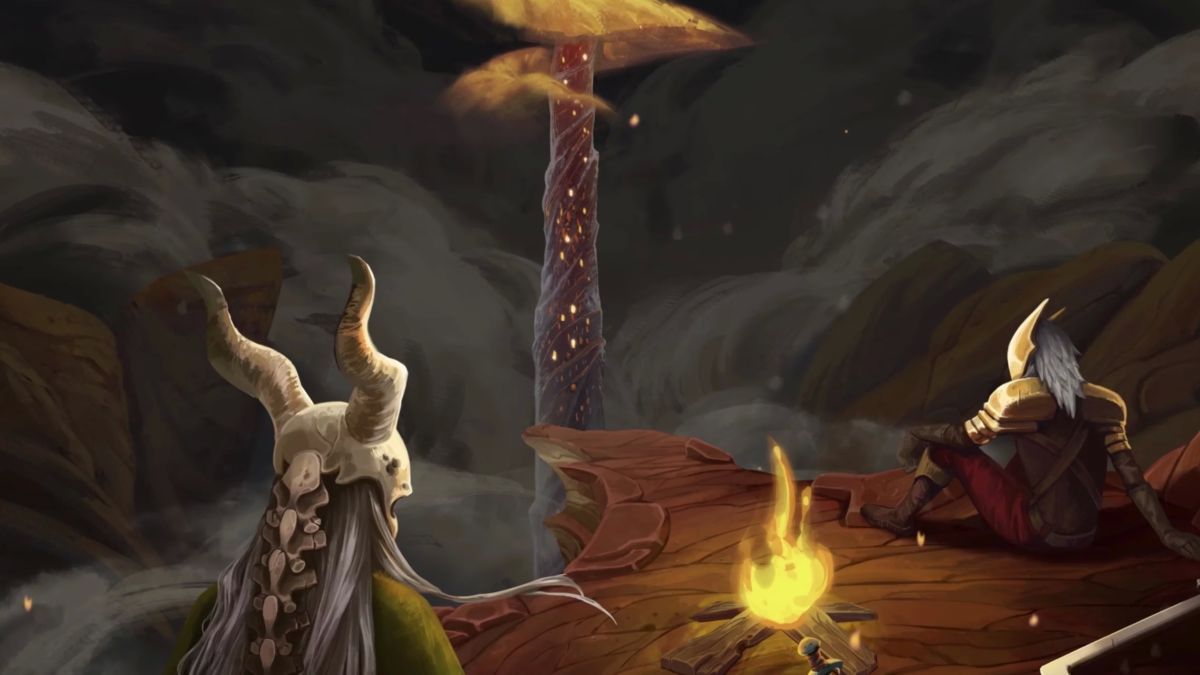 Developer: Mega Crit Games
Publisher: Mega Crit Games, Humble Bundle
Platform(s): PC, macOS, Linux, PS4, Switch, Xbox One, iOS, Android
A game that came out of Darkest Dungeon's legacy but has arguably surpassed it is Slay the Spire: a roguelike dungeon-crawling card gam,ewhere you play as an adventurer who must brave the dangers of the titular Spire. On paper Slay the Spire may look similar to its main source of inspiration, but upon closer inspection, it's very much its own beast that fills a unique place in the strategy market.
Slay the Spire immediately wins the player over with its great art direction and sense of humor that engrosses you in its world and keeps you locked in for the awesome deck-building. There are so many combinations and possible playthrough paths that it dizzies the mind and invites you to keep coming back to challenge yourself over and over again.
10. Total War: Shogun 2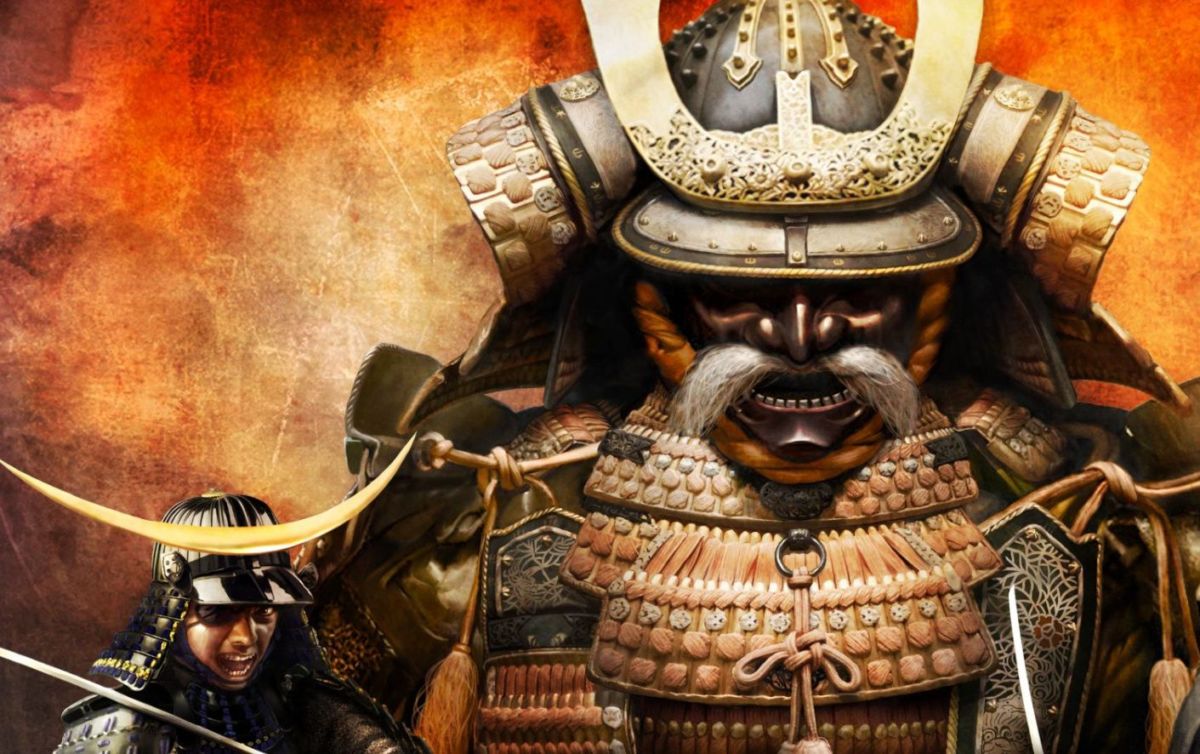 Developer: Creative Assembly
Publisher: Sega
Platform(s): PC, macOS, Linux
The Total War franchise is a veritable juggernaut in the strategy genre, especially with heavy-hitting franchises like Warhammer adapted to fit Total War's unique blend of turn-based campaign and real-time tactical gameplay. However, it's Shogun 2 that remains the exemplar of CA's venerable franchise that laid the foundations for the series' future successes.
Japan's Sengoku Jidai (Warring States) period is an excellent setting to represent how different ideologies, religion, and new technologies shape the struggles of Japan's most prominent clans, leading to compelling and competitive strategy game design, all brought to life with near perfect art direction. However, it's Shogun 2's revolutionary Avatar Conquest multiplayer mode that sets it apart from all other games in the series and makes Shogun 2 a strategy game for the ages.
9. This War of Mine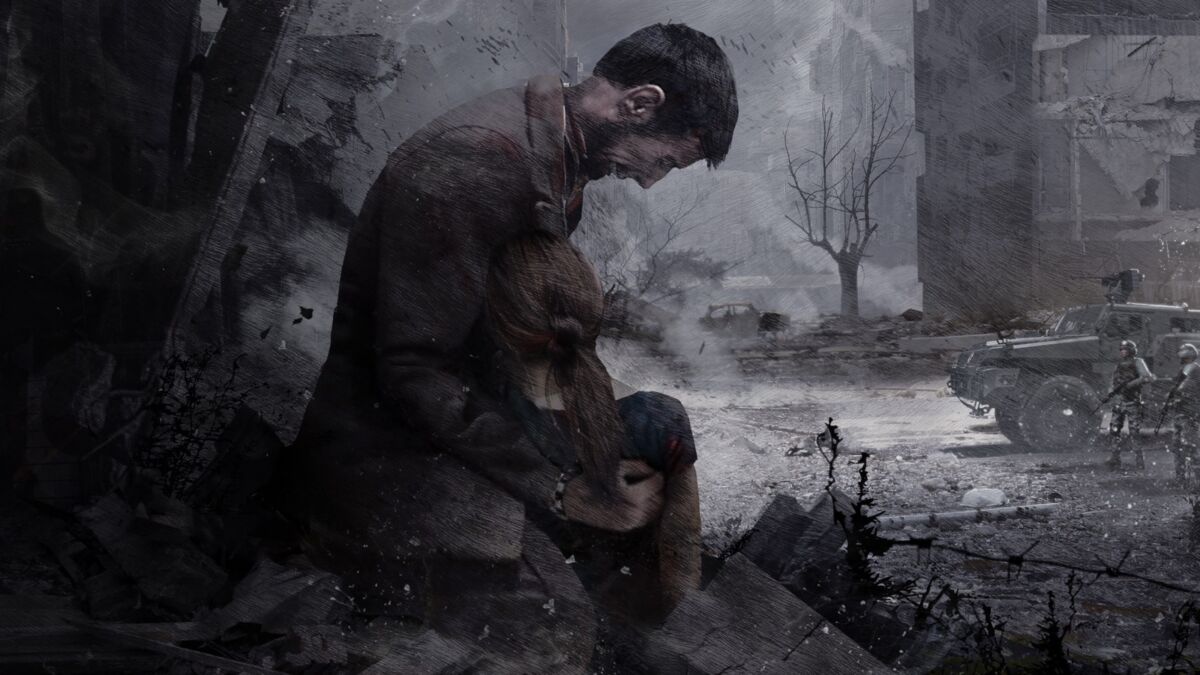 Developer: 11 Bit Studios, Crunching Koalas
Publisher: 11 Bit Studios
Platform(s): PC, PS5, PS4, Xbox Series X & S, Xbox One, Nintendo Switch, Android, iOS
Unfortunately, This War of Mine's subject matter is all too relevant to this very day, as it explores the lives of simple civilians caught in the middle of an ongoing horrifying war. This game's not for the faint of heart, but you won't regret playing it to better understand the impact of war has on life for all people involved.
The central focus of the game's survival mechanics are of course the characters and there's plenty to do to keep them going amidst crushing despair – not just food, water, shelter, and warmth, but emotional and psychological support and health, as you're struggling with the elements, other people, and internal turmoil. On a greater level, This War of Mine subverts the expectations of simulation wargames, which gives that extra spice to make it one of the most interesting, vital, and compelling pieces of strategy gaming media to have graced the planet.
8. Unity of Command 2
Developer: 2×2 Games
Publisher: 2×2 Games, Croteam
Platform(s): PC
We've mentioned that Field of Glory 2: Medieval and Ultimate General: Civil War have gone leaps and bounds to help simulation wargames break out of their niche, yet their efforts pale in comparison to 2×2 Games' Unity of Command 2, a master class in innovative design. Unity of Command 2 sees the players taking command of the Western Allies during their military efforts in WWII covering theaters, such as Africa, Italy, and Western Europe, through an in-depth headquarters progression system that was absent from the original.
The game still maintains its hardcore simulation wargame roots, but the developers do an excellent job of simplifying and explaining concepts to the point that this is one of the most accessible historical wargames currently available. Unity of Command 2 is also a challenging game due to its more puzzle-like scenario mission design that makes effective and thorough decision-making all the more vital – a hallmark of the best strategy games of all time.
7. FTL: Faster Than Light
Developer: Subset Games
Publisher: Subset Games
Platform(s): PC, macOS, Linux, iOS
There's no conversation about strategy gaming without discussing FTL, a game that nearly singlehandedly kicked off the indie games boom of the 2010s, showing what a small dev team can accomplish with talent, vision, and commitment.
FTL is the quintessential space adventure roguelike game where you must outrun an unstoppable wave of enemy ships, all while upgrading your own, recruiting crew members, and surviving just a little longer to reach the final battle.The premise is simple, but the gameplay is deeply addicting with plentiful potential for exciting emergent storytelling as you meet all sorts of alien creatures and challenging ship encounters. FTL isn't just an excellent strategy game, it's one of the best video games of all time, period.
6. Crusader Kings 3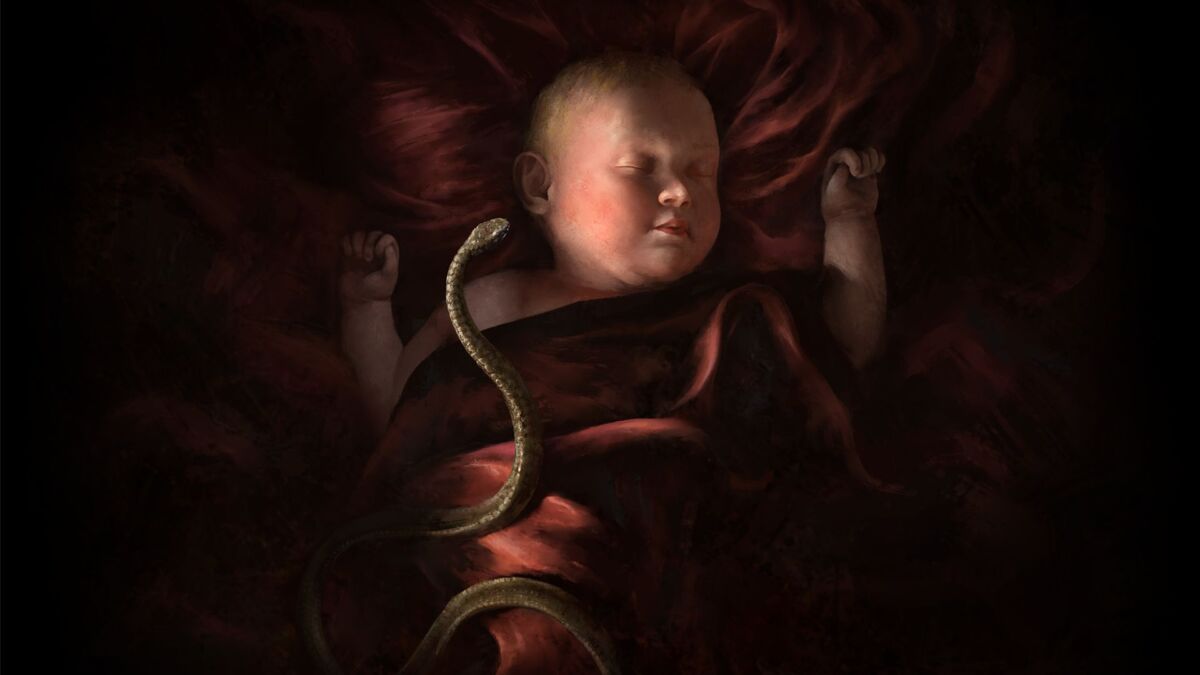 Developer: Paradox Development Studio
Publisher: Paradox Interactive
Platform(s): PC, macOS, Linux
The biggest critique of Paradox-style grand strategy games is their potential to turn into soulless spreadsheet gaming, but Crusader Kings 3 is the best effort yet to minimize that soullessness with a deep layer of fascinating gameplay features. Setting itself in the medieval period in itself is a great move, but what's even better is the mixing of character-centered dynasty gameplay, political and diplomatic intrigue, and of course strategic conquest and maneuvers.
The heart and soul of Crusader Kings 3 is undoubtedly everything related to characters, their relationships, and their impact on the land, military, economy, as well as the stories told through endless rivals, friends, and acquaintances. Crusader Kings 3 is truly a medieval strategy game in the best sense of the word.
5. Wargame: Red Dragon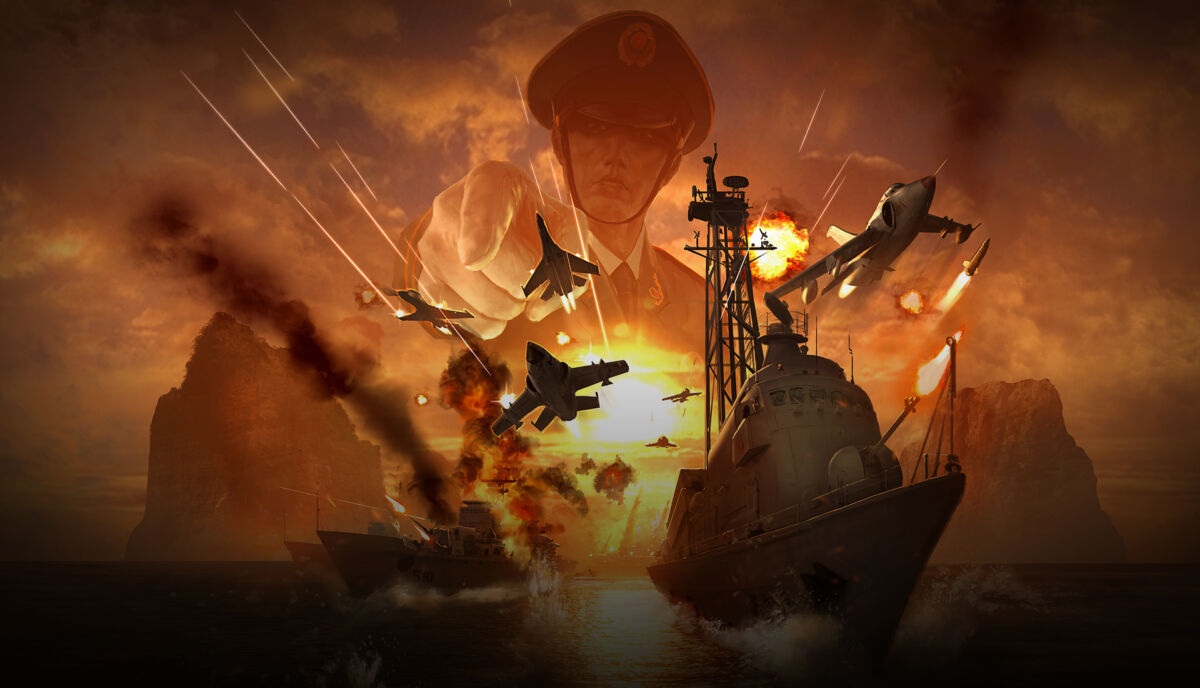 Developer: Eugen Systems
Publisher: Eugen Systems, Focus Home Interactive
Platform(s): PC
Before Eugen Systems delved into the WWII setting a second time with the Steel Division series, with RUSE their inaugural foray into historical strategy design, the devs struck gold with the Wargame series. Set during the Cold War, Red Dragon sees a Cold War gone hot that engulfs Europe, Scandinavia, East Asia, and the Pacific in a hot war (a version of this reality unfortunately is playing out now).
Wargame holds many strengths found in Steel Division 2, including a prototype version of the latter's campaign system, yet where the two differentiate is in the setting, which makes Wargame all the more compelling, due to the presence of helicopters, jet aircraft, and deadly long-range weapons. The amount of units is also absolutely staggering and you'll easily lose yourself in the exquisite deck-building system. All in all the Wargame series, to an extent, represents the future of real-time strategy gaming.
4. Civilization 6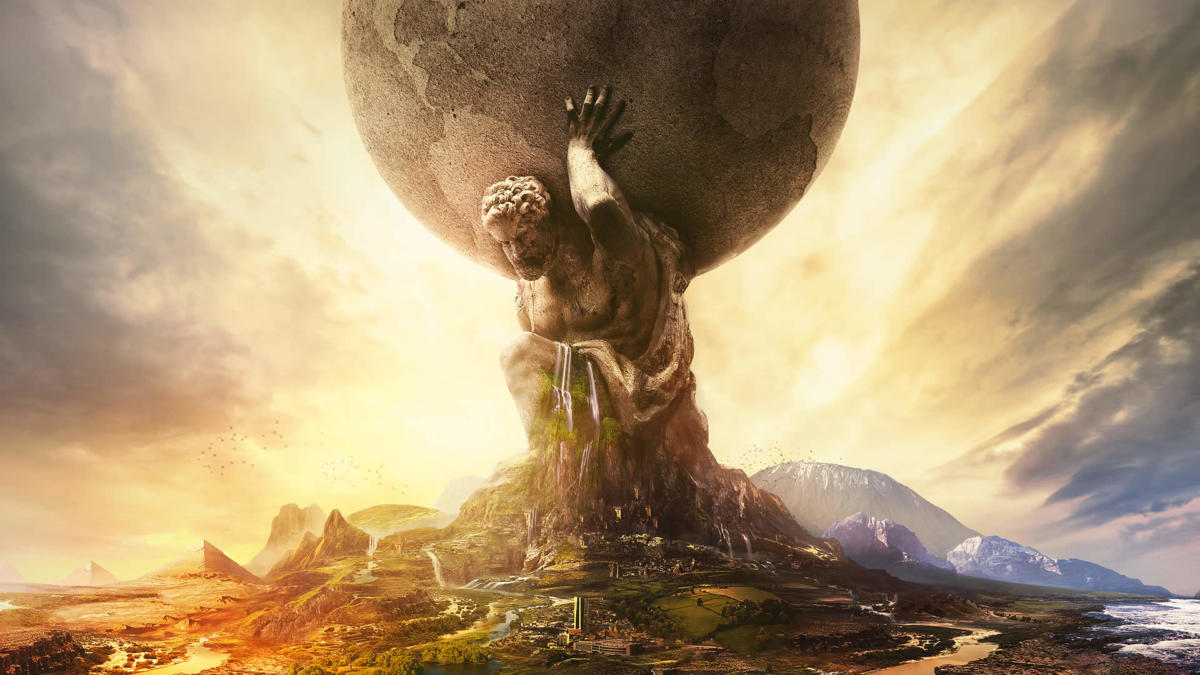 Developer: Firaxis Games, Aspyr Media
Publisher: 2K Games
Platform(s): PC, PS4, Xbox One, Nintendo Switch, Android, iOS
One of the longest-running 4X strategy games series continues to retain its notable high status with its latest sixth main line installment with Civilization 6. Civilization is truly the gold standard of 4X strategy games design that takes an exciting premise of playing through the life of an entire civilization throughout history and turns it into an addictive and expansive strategy epic.
Civilization's premise is a great introduction that will hook you, but you'll stay for the intricate and varied strategy systems, such as managing your society's social policies, improving your level of technology, commanding vast armies, and engaging in diplomacy. Civilization's core gameplay loop is so rock solid that you'll easily wish the game would go on forever and progress into science-fiction. Civilization is a hallmark of the strategy genre and gaming in general.
3. XCOM 2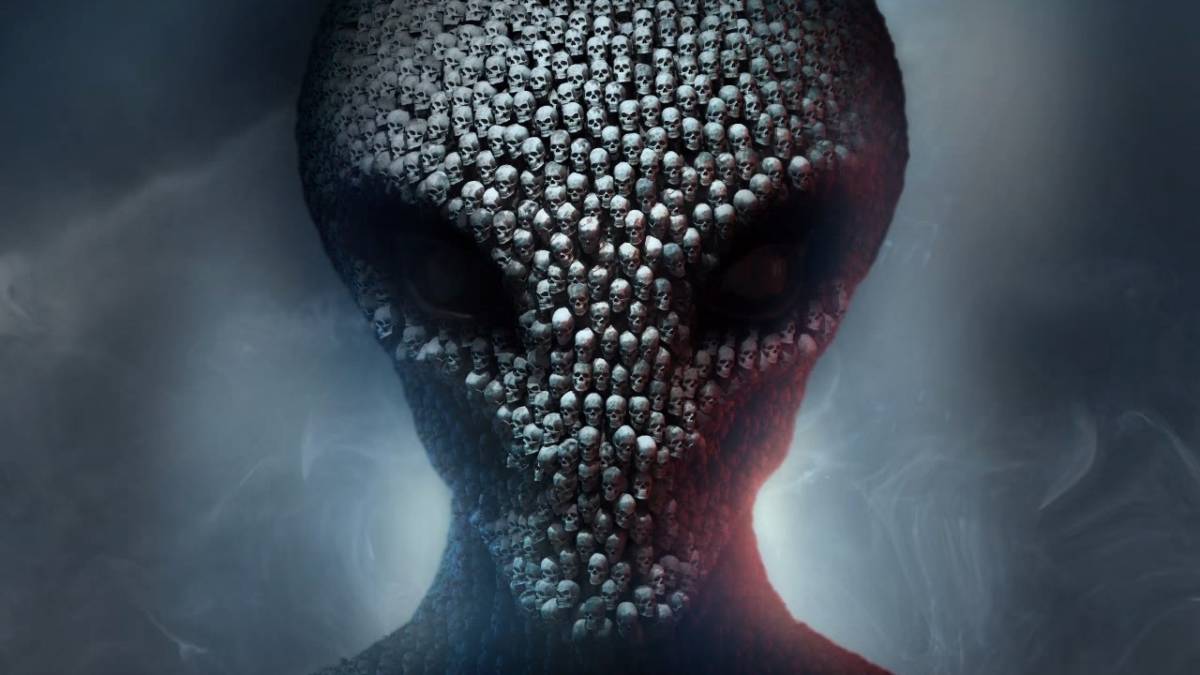 Developer: Firaxis Games, Feral Interactive
Publisher: 2K Games, Feral Interactive
Platform(s): PC, PS4, Xbox One, Nintendo Switch, iOS
If Civilization wasn't enough to convince you that Firaxis is still one of the leading strategy developers out there, then XCOM 2 will definitely convince you. The XCOM franchise returned with a bang in 2012, updating the franchise with modern sensibilities, but it's XCOM 2 that sealed the deal and made this series a timeless classic.
Players will need to take command of a group of resistance fighters to wrest control of the Earth from the victorious and cunning aliens through a lengthy campaign filled with tear-your-hair-out moments and incredibly epic victories. This is in large part due to the solidly competent AI that'll make you calculate and recalculate every move to ensure you progress with minimal losses. If you're into epic stories of resistance, challenging tactical gameplay, and unit customization, then XCOM has you covered on all fronts.
2. Fire Emblem: Three Houses
Developer: Intelligent Systems, Koei Tecmo Games
Publisher: Nintendo
Platform(s): Switch
What makes the final two entries the best strategy games of all time is that they bring together the cold and calculating elements of decision-making with an emotional core of storytelling and narrative focusing on characters. Fire Emblem: Three Houses does this brilliantly as it puts character relationships front-and-center to contextualize its tactical battles and make them more engaging as the success and lives of your people are at stake.
There's simply so much to do in Fire Emblem that you can get lost in endless activities of improving relationships with your characters and so much customization that you can endlessly optimize your builds for every possible engagement. It also helps that Fire Emblem sports a bright and colorful anime-inspired art style that both makes the world more fantastic and the characters more distinct, along with numerous engaging side activities to invest further in your characters.
1. Battle Brothers
Developer: Overhype Studios
Publisher: Overhype Studios, Ukiyo Publishing Limited
Platform(s): PC, PS4, PS5, Xbox One, Xbox Series X & S, Switch
Last but certainly not least, Battle Brothers is the best strategy game of all time, as it combines equal parts of high levels of challenge, freedom of action, emergent storytelling, near perfect balance, and a perfectly fitting visual style. Battle Brothers is set in a low fantasy medieval-inspired world where you'll take command of a mercenary company trying its best to become the most famous and prestigious band throughout this wondrous world.
How you get that fame and glory is completely up to you, but be sure to be ready for the long haul, as Battle Brothers can easily and quickly turn against you, which undoubtedly leads to sweat, tears, plenty of screaming at the screen, and the satisfying learning of lessons. There's no single game on this list that is perfect, but Battle Brothers is the closest to attaining that Holy Grail of perfection, primarily because nearly all the systems work together in unison creating perhaps the most satisfying strategy experience ever. Definitely don't pass this one up.
READ NEXT: The Beginner's Guide To Strategy Game Subgenres
Some of the coverage you find on Cultured Vultures contains affiliate links, which provide us with small commissions based on purchases made from visiting our site. We cover gaming news, movie reviews, wrestling and much more.