Total War is quite the venerable franchise, and with the recent release of Total War: Rome Remastered and Warhammer 3, it's the perfect time to look back and rank the Total War franchise from worst to best.
While I wouldn't classify any of the Total War games as technically sub-par or poor quality, just like any franchise (such as the Marvel Cinematic Universe), some entries are better representatives of the franchise's high quality. At the core of every game is the rock solid gameplay loop and compelling premise.
Here is our ranked list celebrating this one-of-a-kind franchise's offerings to the strategy genre.
The Best and Worst Total War Games
16. Total War Saga: Troy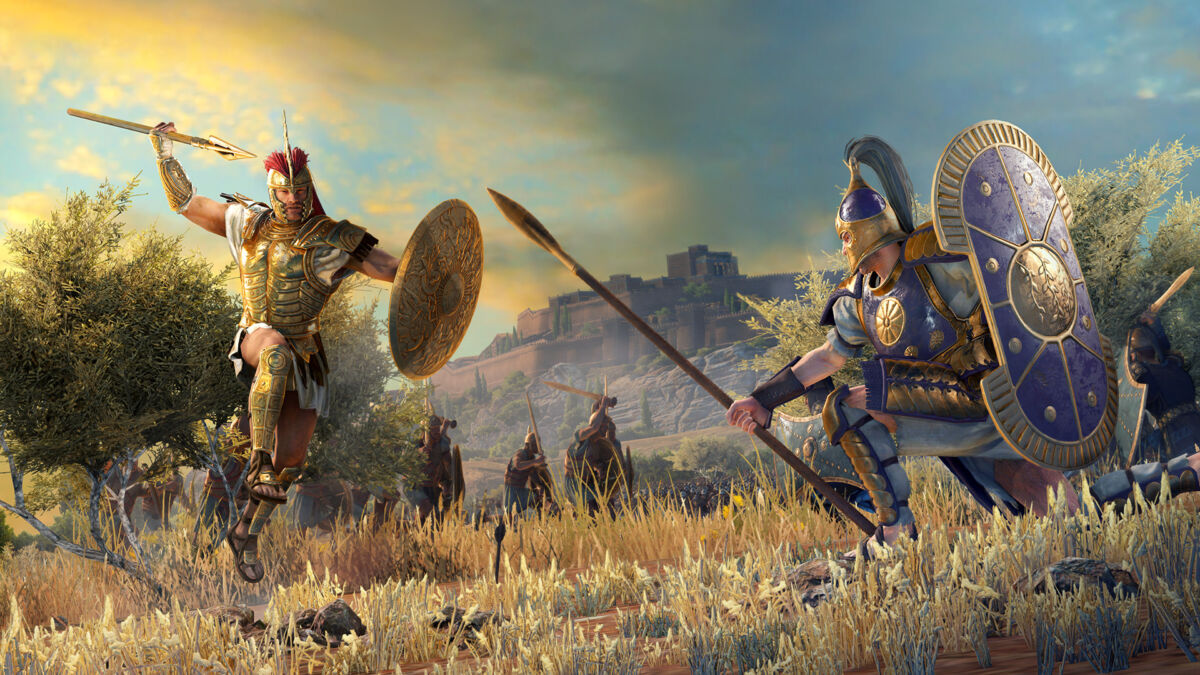 Developer: Creative Assembly Sofia
Publisher: Sega
Platform(s): PC, macOS
The first game on the list, Troy, is one of the safest Total War games and as a result is one of the most disappointing games in the Total War series.
Following Three Kingdoms' example with the interesting and legendary Homeric Trojan War taking center stage as the game's setting, it ends up feeling like a chopped up, compartmentalized, and lighter fantasy version of the more successful Warhammer sub-series (not surprising since it uses the same engine), albeit with a stunning and colorful presentation of the tail end of the Bronze Age.
There are certainly interesting ideas present in the game, such as the multiple resource cash system, resource limits, and weapon mode switching, but their implementation and impact leaves much to be desired. Worst of all, Troy's tactical battles, which the series built itself on, are unfortunately its weakest aspect. Yet, amidst Troy's safe mediocrity (even compared to its Thrones of Britannia predecessor) and scant innovation, the franchise's core remains and helps prop the game up.
15. Shogun: Total War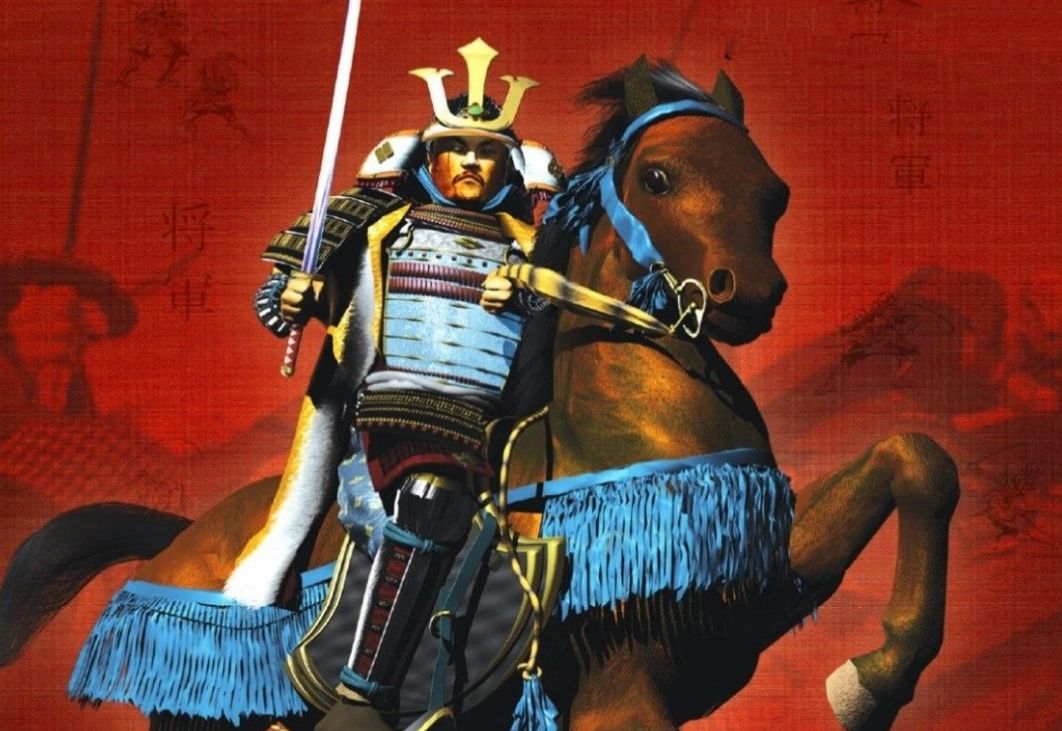 Developer: Creative Assembly, Sold Out
Publisher: Electronic Arts
Platform(s): PC
Shogun, released in 2000, was a first of its kind unique take on real-time strategy games with formations of units taking center stage in battles rather than single entity command a la Age of Empires or Starcraft. The turn-based strategic layer gave context and an overarching goal to the player's unification of Japan.
It was further enhanced by the Mongol Invasion expansion a year later, which added a new culture to the mix, pitting hordes of horsemen against the budding Samurai class and their retainers. The compelling historical setting only served to ground the series and explore a less represented time and culture in military history, setting itself apart from many other strategy games, historical or otherwise.
However, I almost don't want to put this game on the list as Shogun and its successor are what I would classify as historical artifacts of the Total War series. They are undoubtedly vital to its very existence, but compared to where the franchise is now, they are more of a novelty that has better relevance in discussion rather than in gameplay. Nonetheless, Shogun has the bones that would lead to Total War's rock solid foundation.
14. Medieval: Total War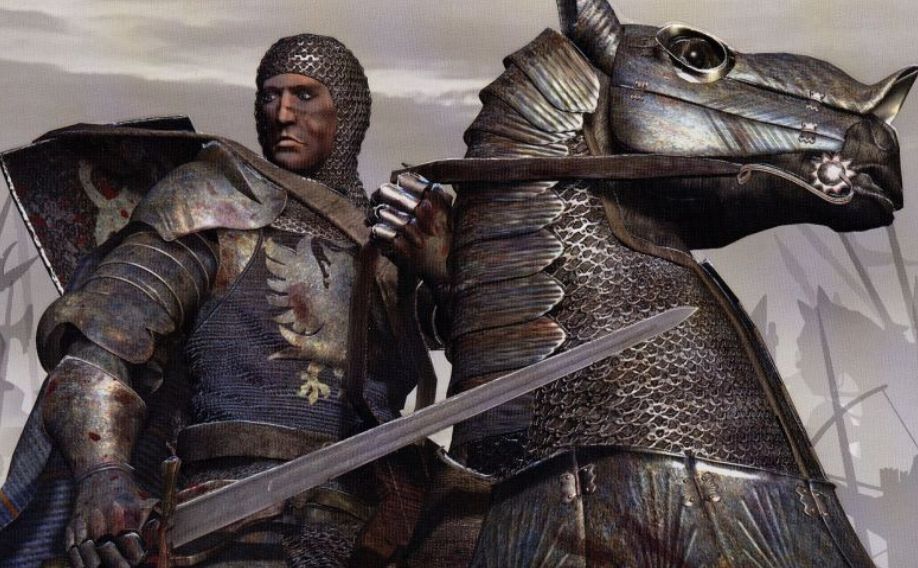 Developer: Creative Assembly
Publisher: Activision
Platform(s): PC
Medieval follows in Shogun's footsteps, but shifts the setting to Medieval Europe and the Mediterranean.
Using an updated engine, Medieval refines and builds upon Shogun's successes by adding siege battles and representing a greater variety of cultures and political actors. The increased scope in time also gives Medieval the advantage of illustrating the evolution of warfare during the Middle Ages in several stages, giving the game a greater sense of evolution and historical progression.
Yet, just like Shogun, Medieval has passed into the annals of Total War history as an important bookmark reflecting the developers' willingness to learn lessons, refine, and build upon their successes. Not only that, but Shogun and Medieval inevitably led to Total War's moment to shine in 2004 and beyond, which blew these two initial offerings out of the water.
13. Napoleon: Total War
Developer: Creative Assembly
Publisher: Sega, Typhoon Games, Feral Interactive
Platform(s): PC, macOS
Retrospectively, Napoleon feels very much like a Saga title or a really large expansion for Empire, in the same vein as Attila for Rome 2. When it initially released, I remember thinking that it was one of the best Total Wars, mostly because of its setting, gunpowder focus, and addition of the multiplayer campaign. Thinking back now, both Empire and Napoleon are prisoners of technical limitations and fewer available resources compared to Total War games after Shogun 2.
The biggest issues for Napoleon are the extensive unit behavioral jank, lack of scale, and limited ambition. The game feels too much like an apology for Empire not living up to its promises and, as a result, it ends up living in the shadow of Empire's ambition rather than meaningfully refining the game. However, the narrative focus on Napoleon's military career does give the game a unique identity and is certainly worth experiencing at least once.
12. Total War Saga: Thrones of Britannia
Developer: Creative Assembly
Publisher: Sega
Platform(s): PC, macOS, Linux
As the first official Saga game, Thrones of Britannia finds itself in an odd position. It doesn't have the resources of a mainline Total War installment, yet it needs to act as a kind of experimental playground to try new systems that would inevitably flow back into the higher budget games. For the most part, Thrones of Britannia succeeds, but the lack of willingness to fully commit to the concept from CA hampers its place in our ranked Total War list.
Unlike Troy, Thrones introduces some really neat concepts and feature reworks that ended up being implemented in some of the later games, including the mustering system, governors and estates, and retooled provinces. Even though Thrones is also one of the best technically optimized Total Wars, it suffers from significant campaign balance issues, limited faction and unit diversity as well as a detrimental streamlining of the economics system. The game really is a perfect example of the current unrealized potential of the Saga series.
11. Rome: Total War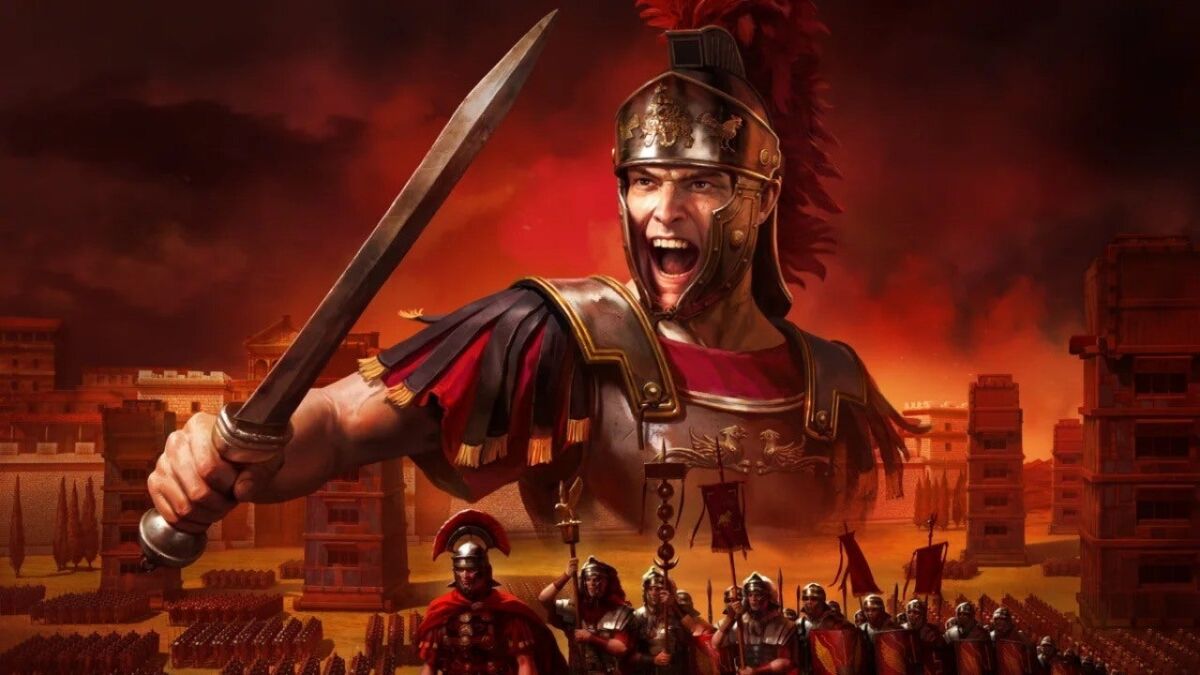 Developer: Creative Assembly, Feral Interactive
Publisher: Activision, Sega, Feral Interactive
Platform(s): PC, macOS, iOS, Android
Total War's most important watershed moment came in 2004 with the release of Rome: Total War, which has set the standard and direction for all modern Total Wars ever since.
I would argue the conversation about Total War's impact and significance to the strategy genre starts with Rome. Its most vital contributions to the series were the massive evolution of the strategic campaign, the transition to full 3D, and expansive modding. Not only that, but the incredible setting allowed players to try themselves out as cunning and glory-seeking leaders of Antiquity. The game was so successful and is so important to the franchise's legacy, it spawned two expansions and a remaster.
Just like in history, time brings new sensibilities, standards, and expectations and time hasn't been the most kind to Rome. Looking back at it now, Rome has some serious faults in its AI and unit pathfinding, especially in siege battles, as well as shallow army lists and faction mechanics for non-Romans, which have soured the experience.
Though Rome may have had the original impact on the series, it is also overshadowed by its more refined successor Medieval 2, which has continued its legacy in a more understated manner and surprisingly by its own, albeit controversial, sequel. Taking Rome's recent complex history aside, it still remains a respectable and noteworthy Total War that's as critical to its current success as any of the more recent Total Wars.
10. Empire: Total War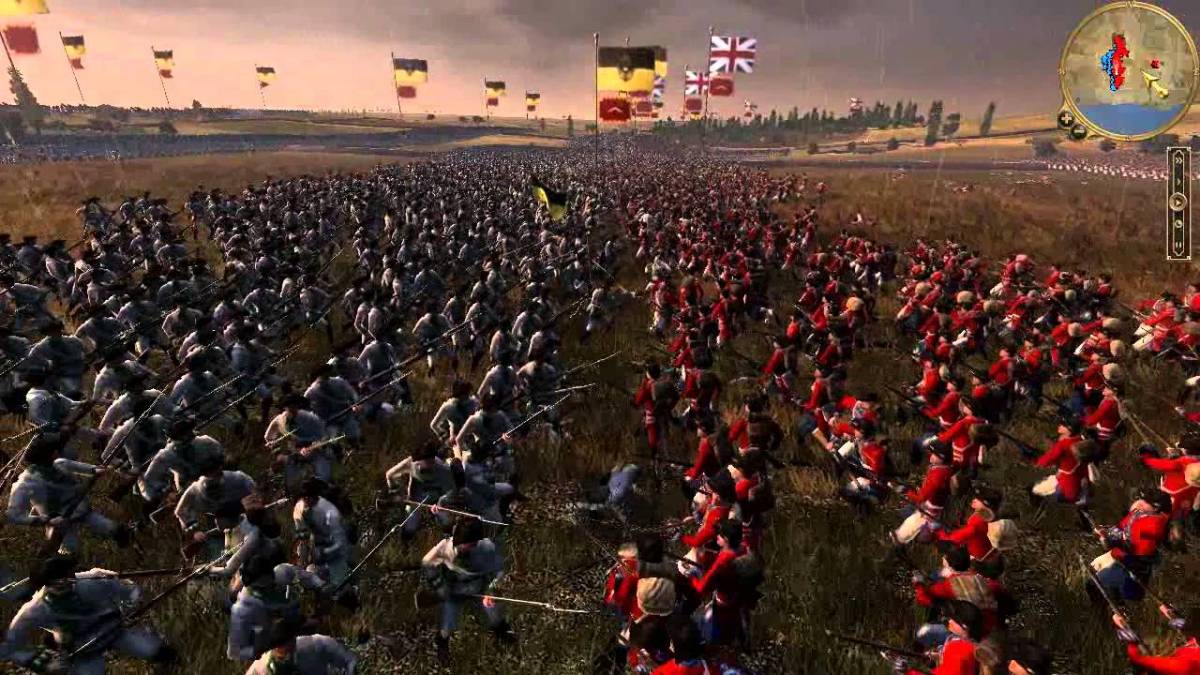 Developer: Creative Assembly, Feral Interactive
Publisher: Sega, Feral Interactive
Platform(s): PC, macOS, Linux
Ambition can be a double-edged sword for games. It can lead to great success or spectacular failure. Empire is an example of splitting the difference not because of taking a mild approach to ambition, but because of the gap between its successes and its failures.
Empire is notorious for having suffered a horrendous launch (not the last, unfortunately) and failing to deliver on some of its lofty promises, like a multiplayer campaign. Looking past the initial rough landing and continued jank from technical issues in the AI and gunpowder implementation, Empire has enough features indicating Empire's revolutionary intent.
The focus on gunpowder, the introduction of playable naval battles, "unpacking" of provinces, inclusion of technology, and addition of a multi-theatre strategic map are all big highlights of the game. To top it off, Empire enjoys quite a robust modding scene, which helps keep the game's legacy afloat. Yet, of all the Total Wars, it's also probably the most uneven in its quality, finds itself in the middle of our Total War ranking as a result.
9. Total War: Warhammer
Developer: Creative Assembly
Publisher: Sega
Platform(s): PC, macOS, Linux
Where Empire failed to start the next Total War revolution, Warhammer succeeded. Warhammer is the first Total War that shifted away from a traditional historical setting in favor of a fantasy setting collaborative work on a popular license, specifically with Games Workshop's eponymous series. Warhammer's success comes mostly from this very fact, as well as the introduction of magic and other fantasy tropes, like monsters and other crazy beasts and units to tactical battles.
Unfortunately, Warhammer's light burned out very quickly once its far more refined, expansive, and enticing sequel was released. Not only that, but this sub-series' focus on crazy battles, hectic action, and light role-playing elements sacrificed depth from the strategic component of the game, something of an unfortunate trend in post-Warhammer Total War games. Not to mention the huge missed opportunity of developing Total War's multiplayer, an issue that's plagued modern installments since Rome 2.
In the end, Warhammer does serve an important role in showing that the series can evolve and take new directions.
8. Total War: Attila
Developer: Creative Assembly
Publisher: Sega
Platform(s): PC, macOS, Linux
Attila is what Napoleon tried to be. At the time of Attila's release, its main mission was to be a course correction for Rome 2's failures and stripped features as it seemed it was heading down the same path as Empire. However, Attila turned out to be more than just that, as it not only brought back promised features, but also iterated, innovated, and added to the franchise.
Some notable additions were the introduction of horde mechanics and the ability to raze and resettle settlements. Attila also gave a neat survival twist on the strategy franchise, taking cues from the Barbarian Invasion expansion for the original Rome. Oddly enough, Attila's biggest faults are its puzzlingly poor optimization and plenty of tactical balancing issues, which ended up shrinking its multiplayer scene very quickly.
For those seeking a tense and darkly atmospheric take on the series, Attila fits that niche perfectly.
7. Total War: Rome 2
Developer: Creative Assembly
Publisher: Sega
Platform(s): PC, macOS
Unlike the initial 2004 visit to the Ancient Mediterranean, time has actually been quite kind to Rome 2 and, as a result, can be considered a sleeper hit for CA. Rome 2, just like Empire, had a horrendous launch and it only reached a truly playable state a year after its release. But CA persevered and made their first true AAA Total War work out in their favor.
Rome 2, at this point, supersedes even its direct successor, Attila, as many features in that game found their way back into Rome 2 and the developers chose to support it with more post-launch content even five years after its launch. Rome 2 has also been graced by a very robust modding scene inadvertently giving it massive potential for longevity.
However, aside from the mostly forgotten rocky launch issues and several controversial design decisions, Rome 2 has left an unaddressed black mark on the Total War franchise that pervades to this day, chronic feature stripping, especially in multiplayer. Despite this, Rome 2 remains a compelling return to Ancient Rome, even if it took a while to get to that point— Rome wasn't built in a day, after all.
6. Total War: Three Kingdoms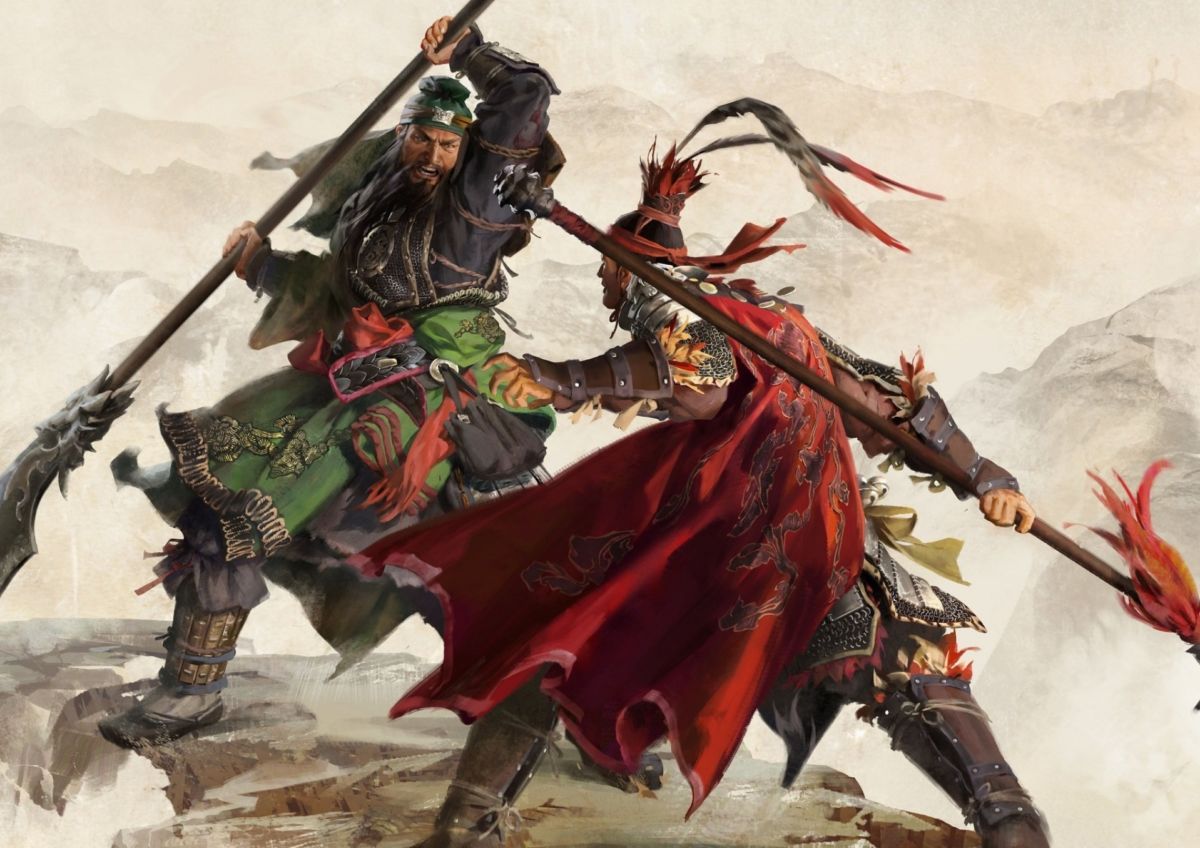 Developer: Creative Assembly
Publisher: Sega
Platform(s): PC, macOS, Linux
Three Kingdoms is the latest main line Total War and I'd argue it's also the most honest Total War. The game commits completely to a dramatized, romanticized, and cinematic version of Ancient Chinese history (a first for the series as well), basing itself primarily on the Romance rather than on the Records of the Three Kingdoms. I wouldn't be surprised if future Total Wars leaned more heavily on this approach in the future.
Three Kingdoms is the most character focused of the Total War games where historical personalities and their narratives take center stage, as they vie for dominance over the crumbling Han-ruled China. Many elements of Three Kingdoms, such as the retinue system, massively expanded and reworked diplomacy, and excellent visual and audio design, give the game a unique personality and identity.
It's not without its faults, however. Unfortunately, the strategic layer still suffers from the simplified Thrones of Brittania economic and construction system and the campaign is unevenly paced due to the sheer size of the campaign map and stretched out main objectives. The biggest issue is the complete lack of multiplayer support and development. It was basically dead on arrival, even though this is the frontier where CA can find gold (which they did once). Ultimately, though, Three Kingdoms is an expansive, flavorful, and exciting take on a bloody period in Ancient Chinese history.
5. Total War Saga: Fall of the Samurai
Developer: Creative Assembly
Publisher: Sega, Feral Interactive
Platform(s): PC, macOS, Linux
The best of the Saga games, ironically, wasn't even designed as a Saga game. Fall of the Samurai (rebranded a Saga game some time after launch) initially came out as a stand-alone expansion for Shogun 2, which transported players to the lesser known Meiji Restoration period in Japanese history, where pro-Imperial and pro-Shogunate forces struggled for the fate of Japan's future.
Of the gunpowder-focused Total War games, Fall of the Samurai does the best in illustrating line combat tactics, while removing as much technical jank that plagued Empire and Napoleon. It also had a compelling central theme of tradition versus modernization, which was realized mostly well. Fall of the Samurai's overall quality stems from its parent game's attention to detail and solid design, which also included Shogun 2's revolutionary multiplayer.
The campaign's theme of tradition versus modernization also translates to interesting dynamics in battle, as close-quarters focused samurai fight against and alongside modern firearms-equipped troops. This adds a compelling twist and additional depth to the tactical gameplay that rivals even Shogun 2's careful balance. As a historical evolution and refinement to Shogun 2, Fall of the Samurai is definitely worth checking out.
4. Total War: Warhammer 2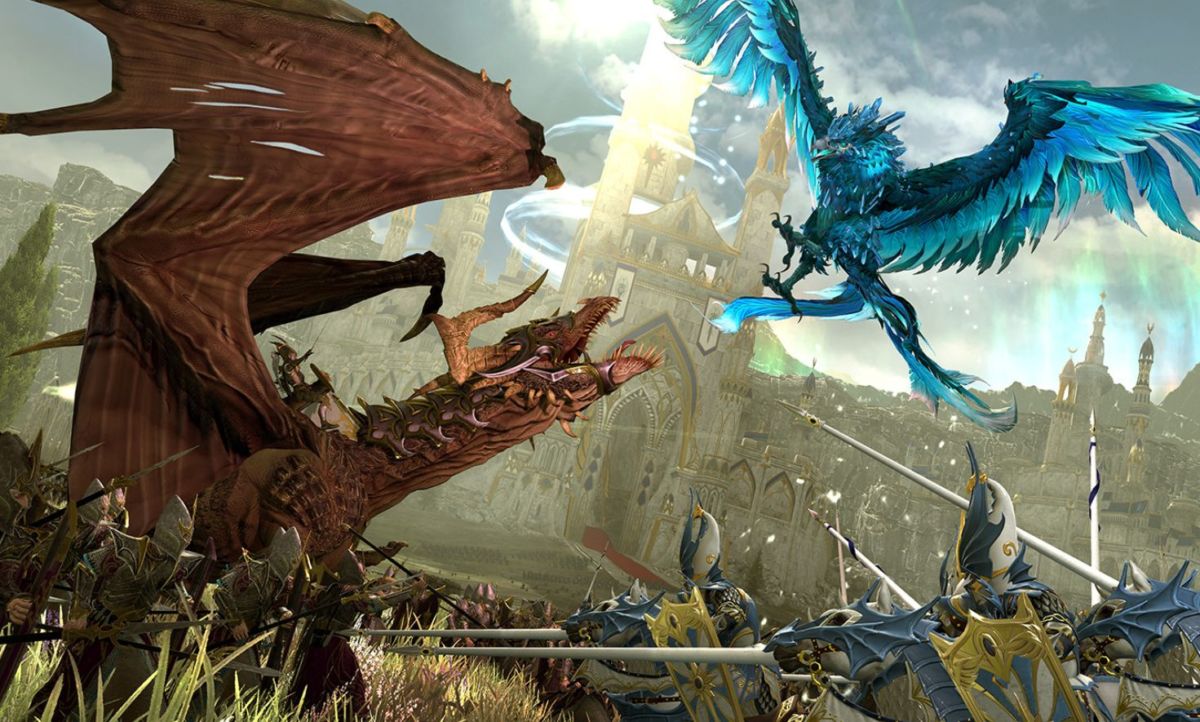 Developer: Creative Assembly
Publisher: Sega
Platform(s): PC, macOS, Linux
Carrying on the original's legacy and impact on the Total War series, Warhammer 2 takes the fantasy sub-series to the next level with a greater narrative focus and more compelling factions and mechanics.
Warhammer 2 is everything that made Warhammer great, in addition to refinements to balance and the inclusion of more post-launch content and updates. The biggest highlight of Warhammer 2 is of course the addition of the Mortal Empires campaign, which combines the first and second games' strategic maps into one massive super campaign. The consequence of this, though, is that Warhammer 2 figuratively consumes the original, essentially making Warhammer inconsequential as an experience.
For any fan of the Warhammer license, this is a dream come true. What's also neat to see, especially in the post-launch support is that both CA and Games Workshop take the effort to develop new elements, be it units, heroes, or lore, and add them to the game, indicating that there is genuine care and desire to utilize this platform for franchise development. Warhammer 2's multiplayer is also quite robust, but that mostly stems from the huge variety of mostly well-defined and realized factions and races, rather from any concrete innovations in the mode itself.
3. Total War: Warhammer 3
Developer: Creative Assembly, Feral Interactive
Publisher: SEGA, Feral Interactive
Platform(s): PC, macOS, Linux
A year after its official announcement, Warhammer 3 has finally launched as the climactic concluding chapter to Creative Assembly's foray into fantasy strategy gaming. On most accounts, it improves on all major aspects of its predecessors.
Warhammer 3's faction design is second-to-none in distinctly realizing each faction both on the strategic and tactical layers of the game. What catapults such success even further is the fact that players get to finally play as the fan-favorite big baddie Chaos-aligned faction with all their crazy Daemons and dastardly plotting, while also being introduced to long-forgotten and even newly introduced factions into the Warhammer world that resist Chaos' corruptive effect on the mind.
Warhammer 3 may not be perfect in its execution with a number of technical, balancing, and engine issues holding it back, but the foundation of a great Total War and fantasy game are all there. It's safe to say that the only direction for Warhammer 3 is up with further polishing, updates, and content additions for years to come, but even in its launch state, it's an epic and fun Total War that will do wonders to introduce many players to the franchise's unique blend of campaigns and battles.
2. Medieval 2: Total War
Developer: Creative Assembly, Feral Interactive
Publisher: Sega, Feral Interactive
Platform(s): PC, macOS, Linux
These final two entries are very much interchangeable as they are both representative of Total War at its very best, but since this is a ranked list I will give a concrete answer. Medieval 2 is basically Rome, but with better graphics, updated mechanics, and newly introduced features. Who knew that would've been enough?
Of course, at this point Medieval 2 very much suffers from some of the same issues as Rome — poor AI and pathfinding — but since there was no remaster, it's a game that is set in its own time and yet is still impressive even compared to some of the most modern Total Wars.
The biggest praise and the feature which gives Medieval 2 its longevity is its ridiculously extensive modding. You could even mistake the game as open source based on the sheer amount of content the community has created. Though Medieval 2 may not necessarily be the best introductory game for the series, anyone who enjoys Total War should definitely check this one out.
1. Total War: Shogun 2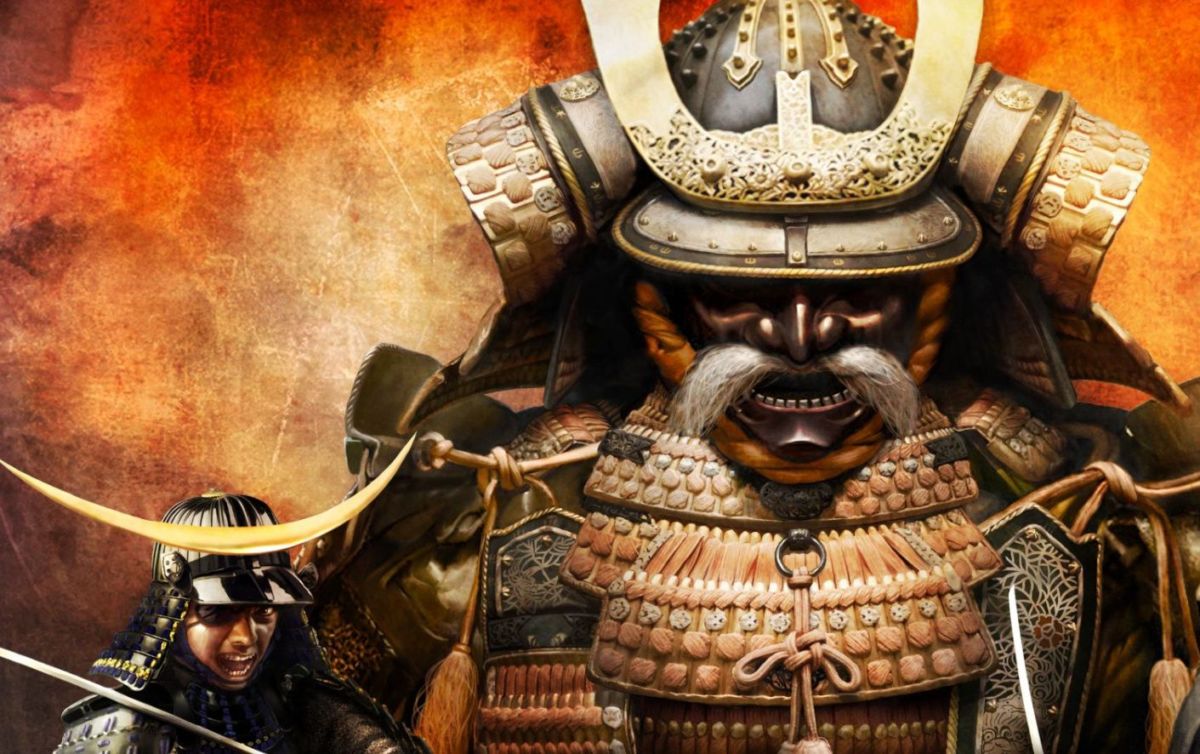 Developer: Creative Assembly
Publisher: Sega
Platform(s): PC, macOS, Linux
And finally, the pinnacle of Total War, both the meeting and tipping point between older and newer generation Total Wars, the exemplar of Creative Assembly at their peak. While not quite a AAA budget game (I would classify it as AA or AA.5), Shogun 2 certainly feels like one. Even though Shogun 2 may not have some of the other game's massive maps or faction diversity, the overall quality of the mechanics and features playing off each other, combined with a number of quality of life additions, makes it the best game in the Total War series.
Shogun 2 of course has some of the usual Total War shortcomings, such as questionable AI, erratic diplomacy, and some contentious design decisions regarding character traits, but everything else, such as combat, economics, and construction, work together like a symphony. All of this is supported by an incredible score from Jeff van Dyck (Rome and Medieval are also highlight soundtracks) and excellent vibrant visual design.
Though not as active or popular as it was at launch, the greatest success of Shogun 2 was the addition of the Avatar Conquest multiplayer mode. The game's already robust quality in the strategic campaign and battles, combined with a truly innovative multiplayer system show that a balance can be found in maintaining what works and adding something new. Modern Total Wars have yet to reach the same heights of Shogun 2. This game can be recommended not just as a great Total War game, but also as a great strategy game that is one for the history books.
READ NEXT: Ranking Every Yakuza Game From Worst To Best
Some of the coverage you find on Cultured Vultures contains affiliate links, which provide us with small commissions based on purchases made from visiting our site. We cover gaming news, movie reviews, wrestling and much more.