Two platforms dominated the fifth generation of video game consoles: Sony's PlayStation and Nintendo's N64. These machines each had their pros and cons, however, they also had one thing in common: they both boasted huge libraries of great games.
We've already covered the PlayStation's top titles, so this time around we're spotlighting the finest cream of the crop on Nintendo's 64-bit system. Whether you're in the market for a platformer, a rail shooter, or something else entirely, this list of the best N64 games of all time has you covered. Let's a-go!
NOTE: we're trying to limit entries per franchise for the sake of variety, hence why there's only one Zelda game. Sorry, Majora's Mask and Mario Kart 64. 
The Best N64 Games
20. Blast Corps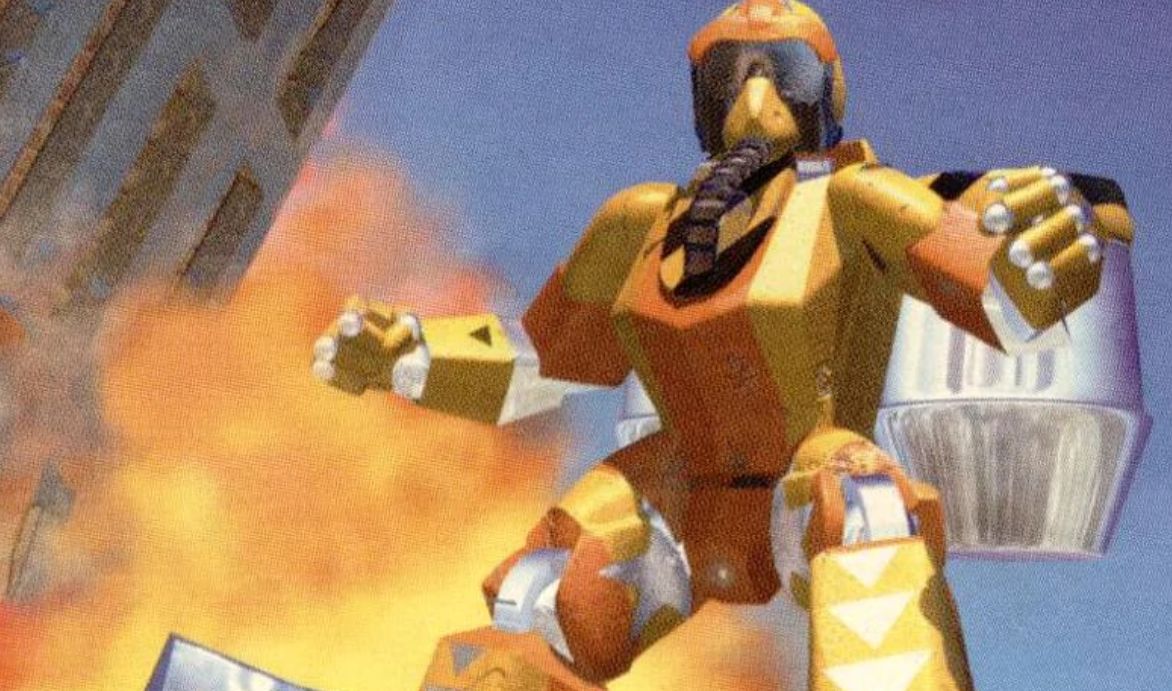 Developer: Rare
Publisher: Nintendo
One of several games by Rare to earn a spot on this list, Blast Corps is a puzzle game for people who aren't fans of the genre. It tasks players with clearing a path for an out-of-control nuclear missile carrier using a range of vehicles, including bulldozers, trucks, mech suits, and more.
Players can freely switch between these vehicles, and the fun of the game comes from demolishing buildings and other obstacles at breakneck speed. Admittedly, Blast Corps' controls present a steep learning curve, but the title's gloriously rendered 3D carnage rewards those who stick with it.
19. WWF No Mercy
Developer: Asmik Ace Entertainment; AKI Corporation
Publisher: THQ
WWF No Mercy combines the excellent mechanics of its predecessor, WWF Wrestlemania 2000, with updated gameplay modes to create one of the greatest wrestling games of all time. Not only is the story-driven mode more satisfying this time around, but the create-a-wrestler customisation options are more robust, too.
The game improves on WWF Wrestlemania 2000's four-way multiplayer experience, as well. Players can now choose from a stable of over 60 wrestlers and matches aren't confined to the main arena area, either.
Upgrades like this more than compensate for WWF No Mercy's now blocky graphics, and explain why the game still enjoys a strong following more than two decades after it first hit shelves.
18. Turok 2: Seeds of Evil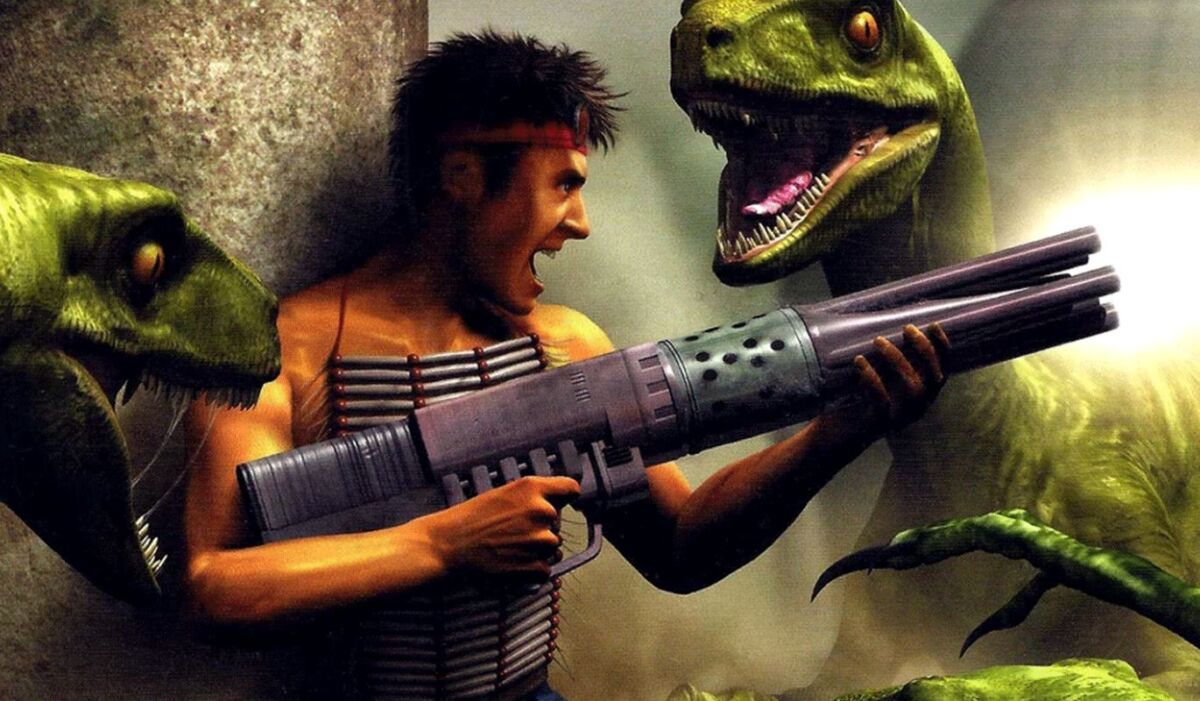 Developer: Iguana Entertainment
Publisher: Acclaim Entertainment
Everything Turok: Dinosaur Hunter did well, its 1998 sequel Turok 2: Seeds of Evil does better. This first-person shooter's graphics and level design are both head-and-shoulders above what the original game had to offer, plus it includes the multiplayer support sorely lacking from its predecessor.
These aren't the only reasons why Turok 2: Seeds of Evil nabbed a slot on this round-up of the best N64 games of all time, though. The game also offers several significant under-the-hood improvements (such as smarter enemy AI) that make the gameplay a worthwhile challenge.
Fans are eager for the Turok franchise to make a comeback – and Turok 2: Seeds of Evil makes it easy to see why.
17. 1080° Snowboarding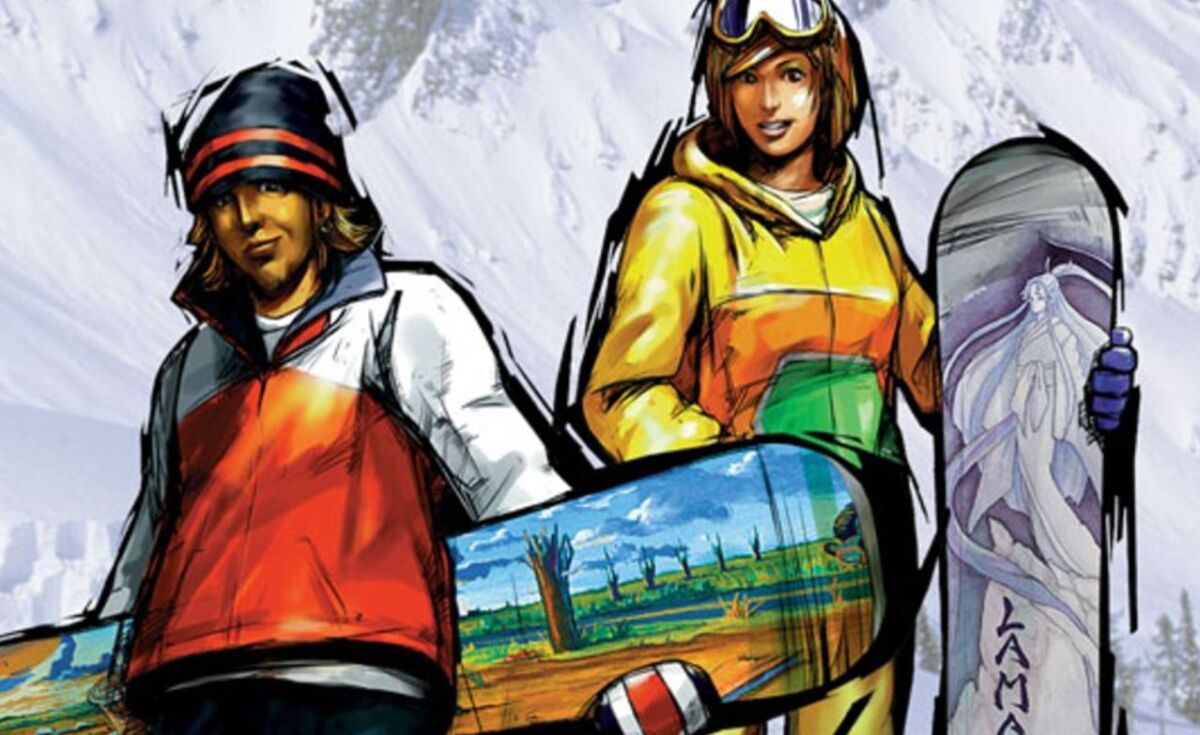 Developer: Nintendo EAD
Publisher: Nintendo
Before everyone had the SSX series, Nintendo had 1080° Snowboarding. A sports game beloved by critics and gamers alike, it garnered praise for its incredible visuals (video game snow was never so varied), realistic physics and pulse-pounding gameplay.
1080° Snowboarding also featured a plethora of different modes (including three devoted to racing and two focused on performing tricks), as well as unlockable player characters and boards with their own unique qualities.
These extras kept 1080° Snowboarding from getting stale, as did the game's well-implemented two-person multiplayer.
16. Super Smash Bros.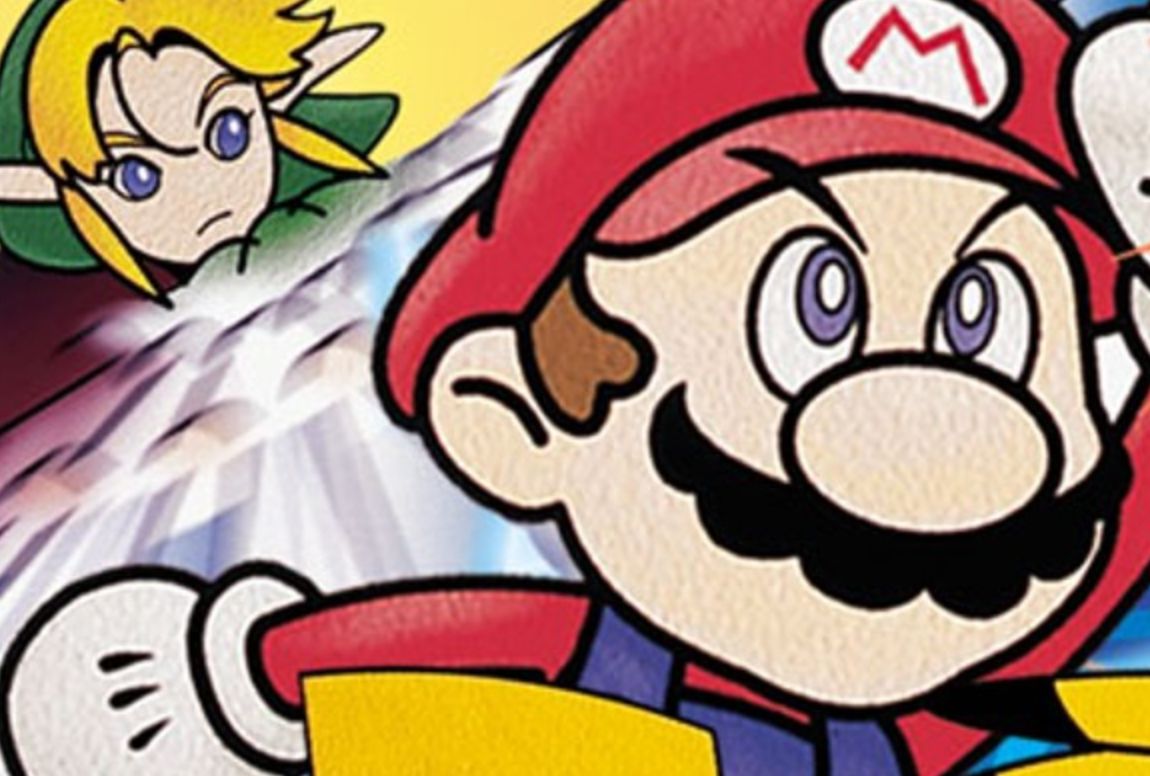 Developer: HAL Laboratory
Publisher: Nintendo
Super Smash Bros. is the first entry in Nintendo's hit crossover fighting game franchise and contains the same core ingredients as its many successors. A line-up of iconic Nintendo characters and associated battle arenas? Check. Simplified controls? Check. Ring out-focused victory conditions? Check.
The result is a hyper-accessible (not to mention hyper-addictive) 2.5D brawler that's still a blast to play today with up to three friends, though it is a little lightweight in its roster and overall amount of content.
While later entries in the series would beef up Super Smash Bros.' admittedly undercooked single-player mode, the game's underlying mechanics remain virtually unchanged today for good reason.
15. Conker's Bad Fur Day
Developer: Rare
Publisher: Rare, THQ
Conker's Bad Fur Day is arguably the most controversial title on this list of the best N64 games of all time.
Ostensibly another of the console's many kid-friendly platformers, this 2001 outing is actually aimed squarely at grown-up gamers thanks to its graphic violence, foul language, and generally raunchy vibe. But while this risqué content is what initially grabbed players' attention, it was Conker's Bad Fur Day's finely tuned gameplay that kept them on the hook.
Combining ingenious linear level design with ultra-responsive controls, Conker's Bad Fur Day delivers a single-player experience so good, its only flaw is that it's over too soon. Your mileage will vary on the quality of the game's multiplayer by comparison, however, both modes look and sound terrific thanks to developer Rare's hardware-pushing efforts.
14. Space Station Silicon Valley
Developer: DMA Design
Publisher: Take-Two Interactive
While it's easy to fixate on the better-known N64 classics, anyone who overlooks lesser-known gems like Space Station Silicon Valley does so to their own detriment. A wildly inventive platformer, Space Station Silicon Valley casts players as sentient microchip capable of possessing animals to do its bidding. Like we said: this game is wild.
It's also an absolute blast to play. Space Station Silicon Valley's core mechanics are easy to grasp and fun to execute, and its puzzles are challenging without ever being too hard. Best of all, the game packs a sly sense of humor courtesy of British developer DMA Design – something that helps distract from the few shortcomings (looking at you, camera system) the game has.
DMA would go on to make basically every single Grand Theft Auto game, so they definitely did something right here.
13. Paper Mario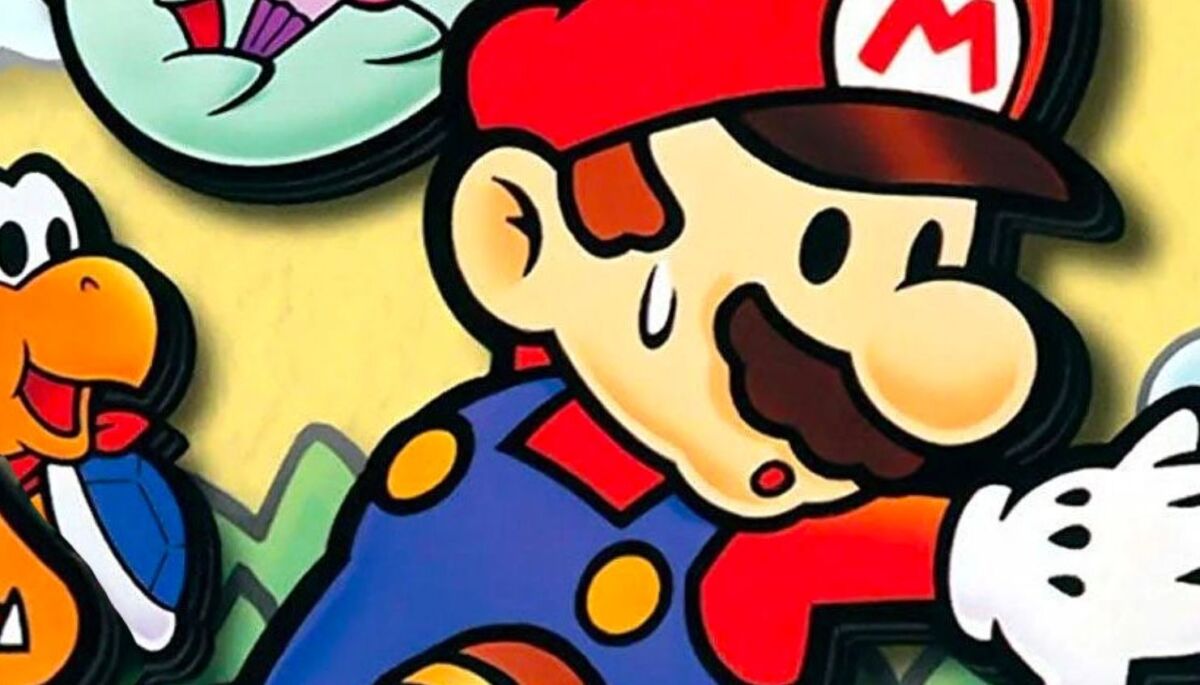 Developer: Intelligent Systems
Publisher: Nintendo
Paper Mario is the perfect entry point to the JRPG genre for the uninitiated. Fusing platformer and RPG mechanics together, it offers a winning blend of both that also happens to illustrate the remarkable malleability of the Mario franchise. You'll solve puzzles, gain partners, and face down bad guys in turn-based battles throughout the game's charming version of Mushroom Kingdom.
Sure, hardcore RPG gamers will no doubt baulk at Paper Mario's relatively low difficulty level, a side effect of its accessibility-oriented design. But for everyone else, the game's striking 2D-meets-3D graphics, colorful characters, and varied quests will prove suitably enchanting.
It's no wonder Paper Mario spawned a broadly beloved (if a slightly spotty) franchise.
12. Wave Race 64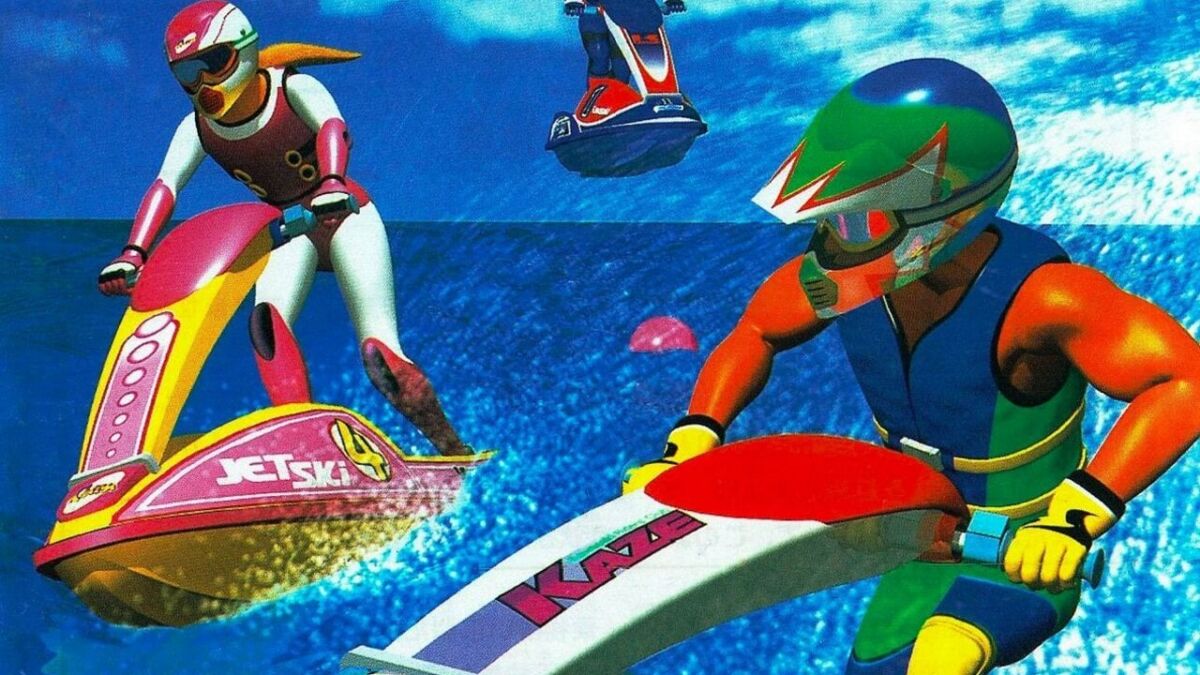 Developer: Nintendo EAD
Publisher: Nintendo
There are several racing titles up for consideration when it comes to the best N64 games, yet none of them come close to stepping on Wave Race 64's challenge/reward ratio.
This jet ski sports game isn't easy to master, but those willing to devote time to conquering its realistic water-based physics benefit from an uncommonly deep racing experience in return.
Wave Race 64 also happens to be one of the prettiest games on the N64, which certainly makes all those hours of practice a heck of a lot less painful. The rolling waves and sparkling shores of each of the game's eight courses are very pleasing on the eye – so much so that it's a shame Nintendo didn't include more of them.
11. Sin and Punishment
Developer: Treasure, Nintendo R&D1
Publisher: Nintendo
Nintendo didn't release Sin and Punishment outside Japan during the N64's lifespan, so most gamers in the West didn't get to play Treasure's rail shooter until it hit the Wii Virtual Console. The game proved more than worth the wait, though, thanks to its lightning-quick, arcade-inspired gameplay and sleek graphics.
Sin and Punishment's novel control scheme (originally designed to capitalise on the N64's (in)famous controller layout) has aged surprisingly well, too. Indeed, the only real criticism leveled against the game is its relatively short length, even accounting for the additional bosses included with harder difficulty settings.
But then, isn't that just an excuse to play it through all over again?
10. Star Wars: Rogue Squadron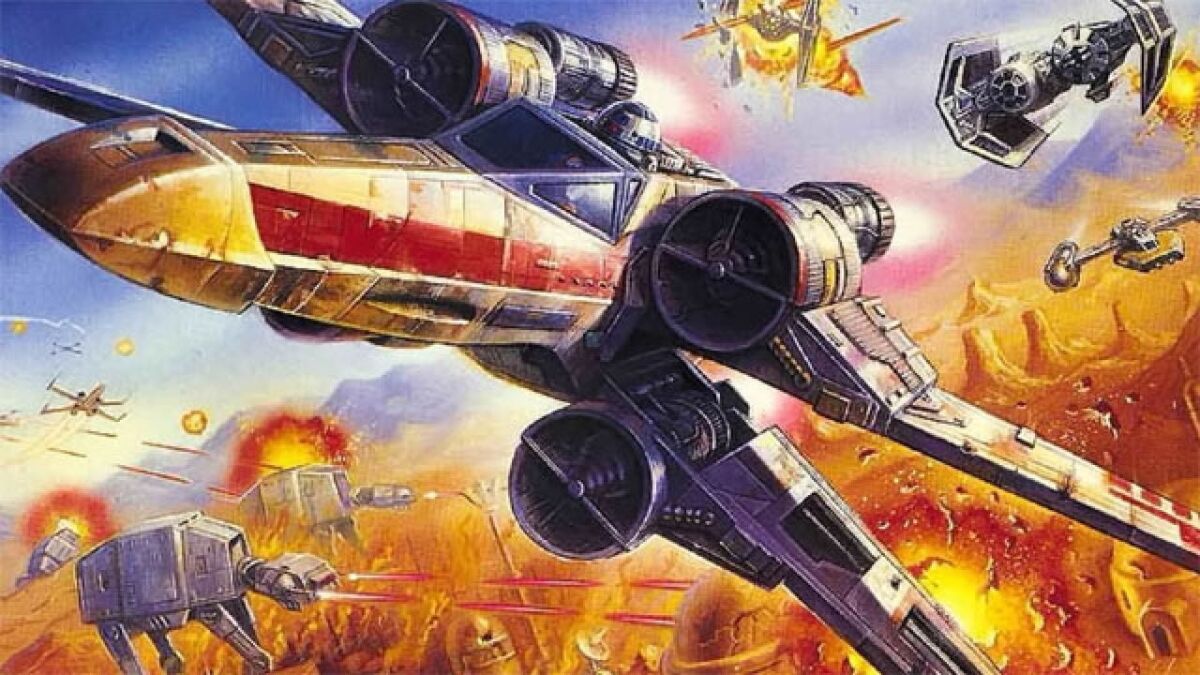 Developer: Factor 5, LucasArts
Publisher: LucasArts
Star Wars: Rogue Squadron isn't just one of the best-ever N64 games – it's one of the best Star Wars games of all time, too. Eschewing the pseudo-realism of LucasArts' earlier Star Wars: X-Wing series, Rogue Squadron is an arcade-style flight game that perfectly captures the blockbuster intensity of the saga's pitched space battles.
This doesn't mean LucasArts and co-developer Factor 5 have totally dumbed things down, though. Rogue Squadron's flying mechanics are impressively deep, allowing players to pitch, roll and bank in all five of the game's starships.
The visuals are as well polished as the gameplay, too – although you'll need an Expansion Pak to see them at their best.
9. GoldenEye 007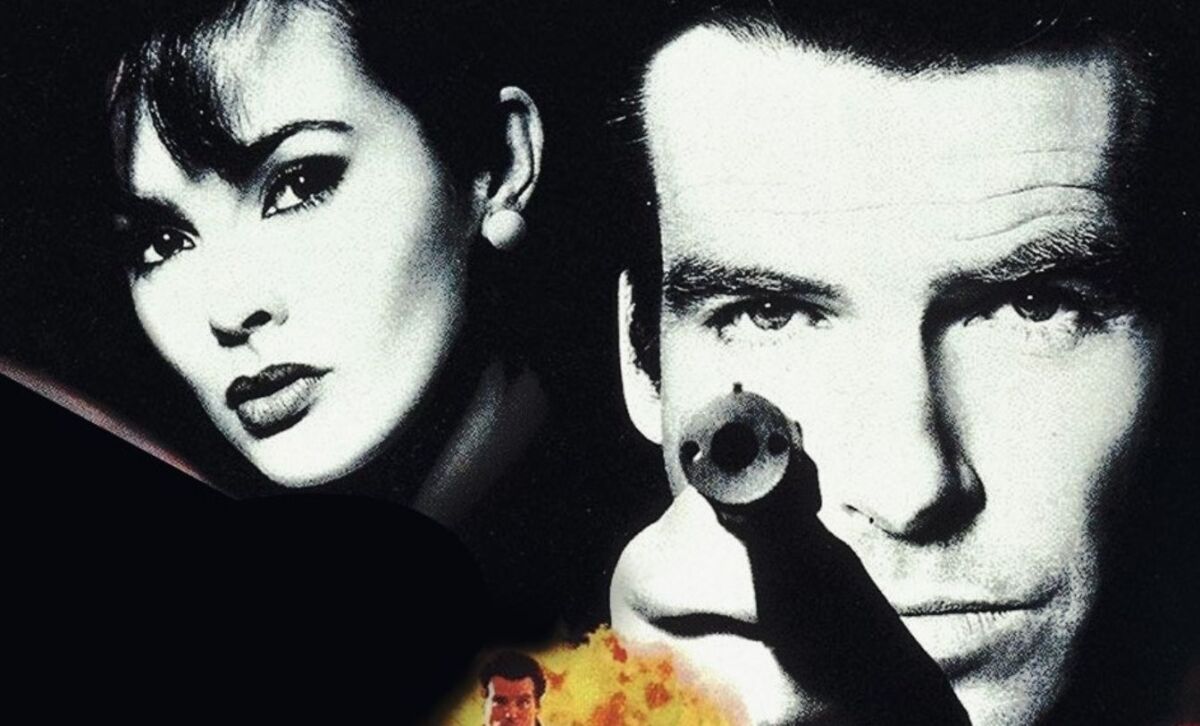 Developer: Rare
Publisher: Nintendo
No list of the best N64 games of all time worth its salt would omit GoldenEye 007. Rare's 1997 first-person shooter is something of a miracle – not just a high-quality licensed game, but one that changed the industry forever. Without GoldenEye, the console shooter as we know it wouldn't exist, plain and simple.
Of course, we'll be the first to admit that the game hasn't aged quite as well as its perennially middle-aged superspy protagonist, James Bond. GoldenEye's graphics are often crude even compared to other titles on the console, and the less said about its controls, the better.
Even so, the game's multiplayer deathmatches remain a true delight even now (unless someone chooses Oddjob, that is).
8. Pokémon Stadium 2
Developer: Nintendo EAD
Publisher: Nintendo
Pokémon Stadium 2 is the ideal game for players who prefer the Pokémon franchise's tactical battles over its other RPG elements. You don't spend any time exploring a virtual world or interacting with NPCs in Pokémon Stadium 2. Instead, your sole goal is winning tournament trophies by defeating your rivals' Pokémon in beautifully rendered 3D contests.
Like its predecessor, Pokémon Stadium 2 also allows players to import Pokémon from their Game Boy – a novel feature, even now. However, unlike that game, Pokémon Stadium 2 also comes stocked with all 251 Pokémon available at the time.
And given the franchise's "Gotta catch 'em all" mantra, this detail is enough to give Pokémon Stadium 2 the edge over the original game.
7. Banjo-Kazooie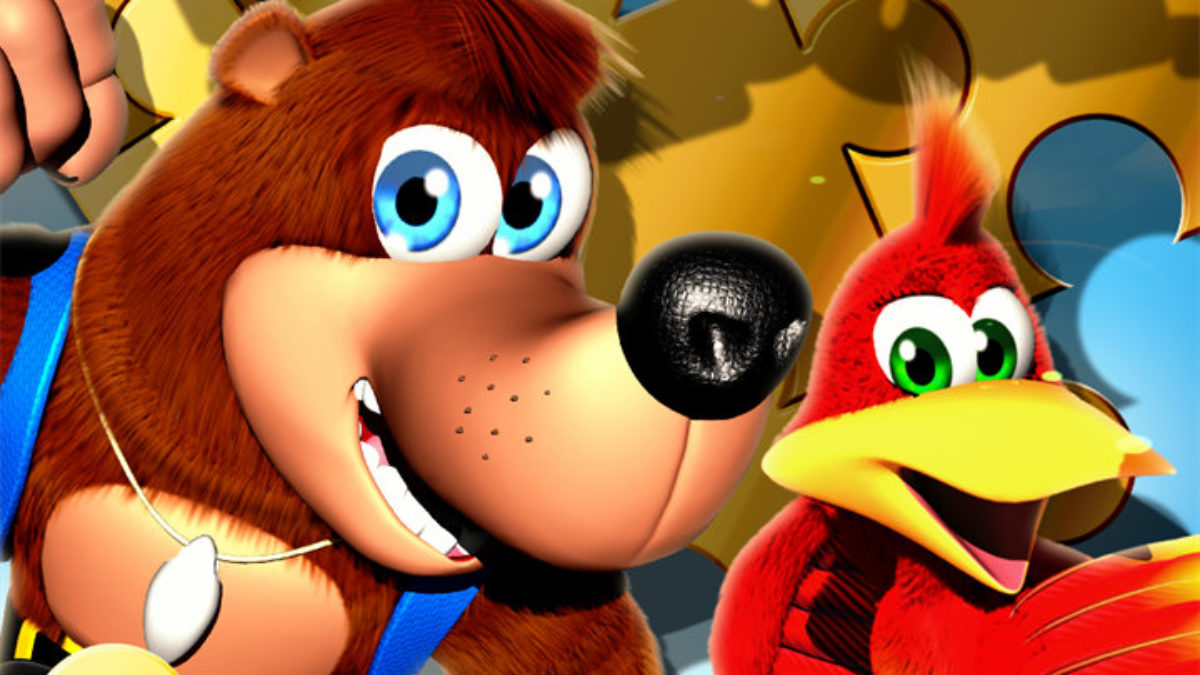 Developer: Rare
Publisher: Nintendo
Yet another Rare outing, Banjo-Kazooie is one of the finest platformers of its generation.
A lot of this is down to Banjo-Kazooie's phenomenal level design, which encourages exploration via its joint protagonists' ever-expanding arsenal of abilities. As a result, there's a tonne for players to see and do in the game's nine 3D worlds, including solving puzzles, bopping enemies, and unearthing secret codes.
It doesn't hurt that these worlds all look terrific, as well. Rare devised new technology to make richer, more texture graphics possible without sacrificing the draw distance or frame rate. The developer didn't skimp on the game's animations either and you'll be more than happy killing several hours with Banjo-Kazooie's crazy cast of characters.
6. Perfect Dark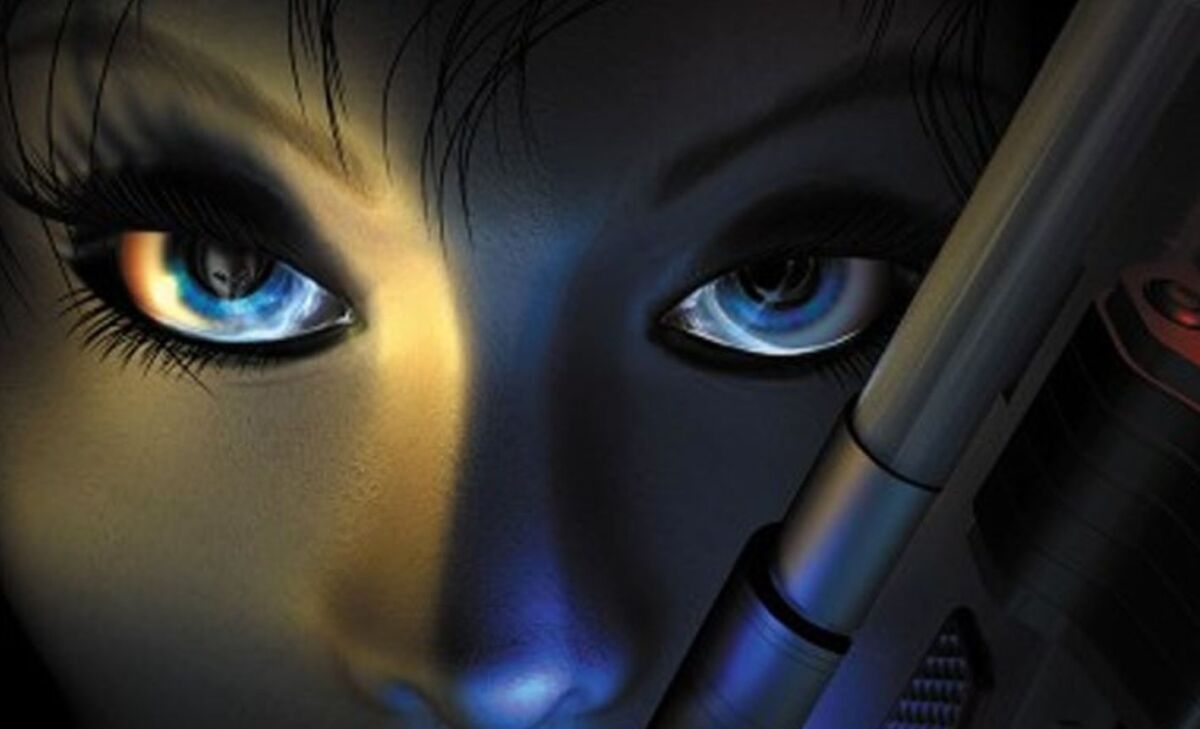 Developer: Rare
Publisher: Rare
Perfect Dark takes everything great about its spiritual predecessor, GoldenEye 007, and dials it up to 11. The non-linear levels are more varied, the enemy AI more challenging, and the multiplayer mode more customisable. So, whether you're playing alone or with up to three friends, Perfect Dark isn't a game you'll grow tired of quickly.
This first-person shooter also pushes the console's hardware further than any other entry on this list of the best N64 games of all time. The detailed graphics and audio are both markedly better than GoldenEye's, and it even features 45 minutes of fully-voiced cutscenes.
Indeed, Perfect Dark's only real weakness is its ambition – even with the near-mandatory Expansion Pak plugged in, the N64's hardware still struggles to keep up at times.
5. F-Zero X
Developer: Nintendo EAD
Publisher: Nintendo
F-Zero X is all the proof you could ever need that graphics will never trump gameplay. The game is far from the prettiest racing title on the N64 – its futuristic vehicles and tracks look like the developers had to pay by the polygon – yet it's easily one of the most entertaining.
What's more, F-Zero X's underwhelming visuals serve a purpose, keeping the game's 30-competitor strong, blisteringly fast races ticking along at 60 frames per second. Sure, the precision controls take some getting used to, however, once you've cleared that hurdle, F-Zero X's wealth of varied vehicles and circuits will keep you busy for a long, long time.
It's wild how few entries in the series we've had since this one on the Nintendo 64 so long ago. Let's fix that.
4. Star Fox 64
Developer: Nintendo EAD
Publisher: Nintendo
Many rail shooters offer little in the way of replay value, but Star Fox 64 isn't most rail shooters. This 1997 title overcomes the limitations of the genre by introducing branching pathways into the mix. On any given mission, players can guide Fox McCloud or one of his anthropomorphised space mercenary allies along different routes – provided they meet certain conditions, that is.
Playing through each of Star Fox 64's paths is especially enjoyable thanks to its top-notch presentation. The environments are detailed and diverse, while the quantity and clarity of the voice acting clips are unbelievable for a cartridge-based game.
Star Fox 64 also supports multiplayer, allowing you to test your mettle against three of your friends across a trio of modes.
3. Diddy Kong Racing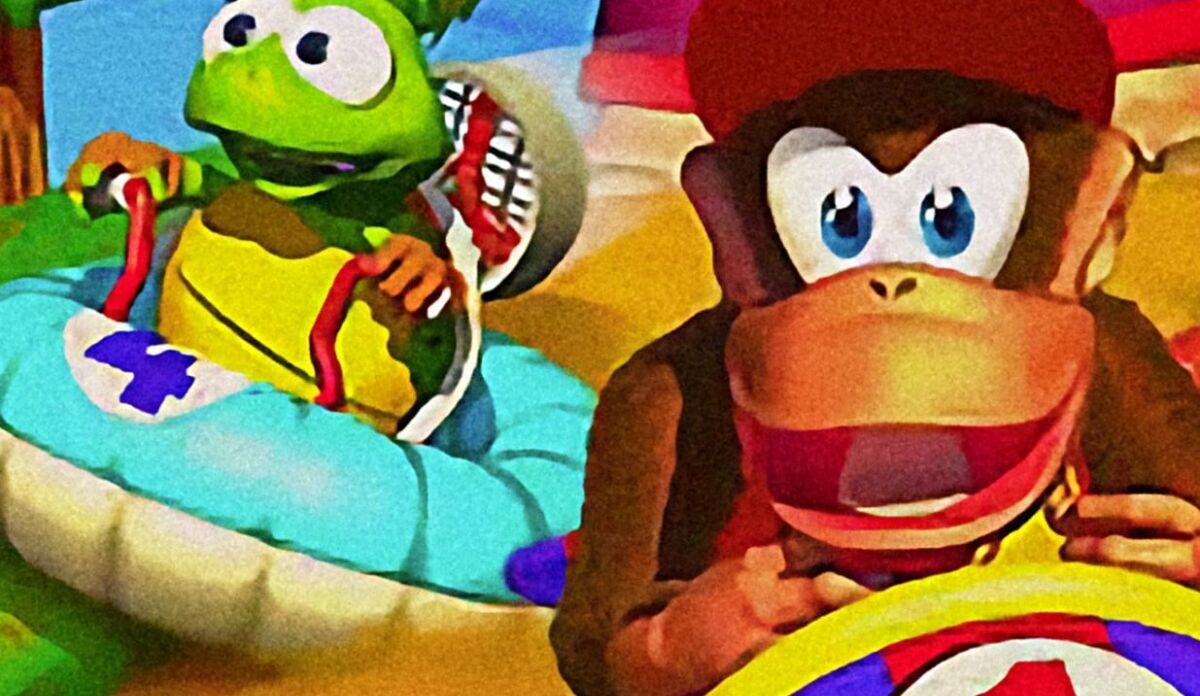 Developer: Rare
Publisher: Rare
This slot on our list of the best N64 games of all time could easily have gone to Mario Kart 64, yet Diddy Kong Racing's sheer replay value allowed it to pip that beloved kart racer to the post.
Unlike Mario Kart 64, Diddy Kong Racing includes additional objectives for players to accomplish aside from simply beating each track. The game also includes a story-driven "Adventure Mode" – something else absent from Mario Kart 64.
Diddy Kong Racing's superior graphics also help it streak past Mario 64. The distance fog and pop-in are both less pronounced here than on other early N64 releases, and without the frame rate or polygon count taking a noticeable hit, either. However, most important of all, the circuits in Diddy Kong Racing are better designed than those of Mario Kart 64, which clinches its status as the N64's best family-friendly racing game.
2. The Legend of Zelda: Ocarina of Time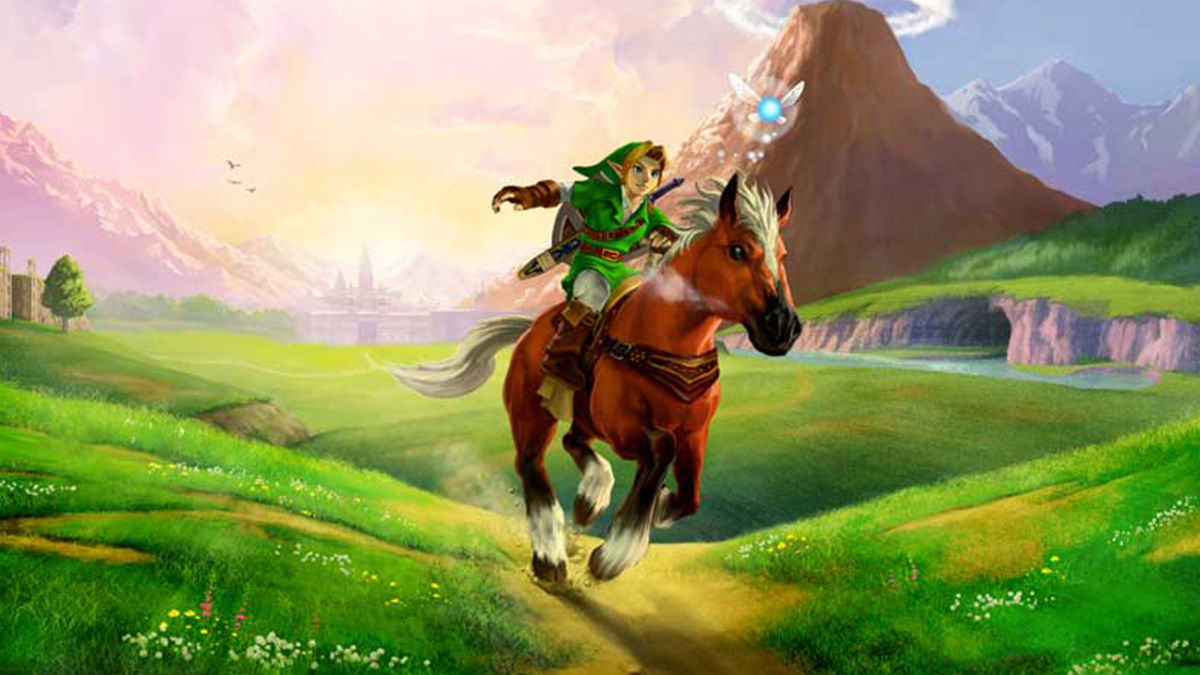 Developer: Nintendo EAD
Publisher: Nintendo
Ocarina of Time represents the Legend of Zelda franchise's first foray into 3D gameplay, and Nintendo more than stuck the landing.
Everything that fans loved about the action-adventure game's 2D predecessors – namely, dungeon crawling, puzzle solving, and exploration – are present and accounted for here, along with innovations such as target-locking and context-sensitive controls.
The Legend of Zelda: The Ocarina of Time also continued the series' tradition of offering tremendous value for money. Its huge environments and abundance of main and side quests are enough to keep most (but not all) players going for weeks or even months.
And once they're done, the direct sequel Majora's Mask is ready and waiting for them to boot up next.
1. Super Mario 64
Developer: Nintendo EAD
Publisher: Nintendo
One of the greatest launch titles of all time, Super Mario 64 is also easily one of the most influential games ever made, too.
Indeed, the impact of this 3D platformer's innovations (including its player-controlled camera system, analog control scheme, and open world level design) can still be felt across games of all genres today. Heck, even the GTA series is indebted to Super Mario 64.
True, certain aspects of the game feel dated today. Blurry textures mar Super Mario 64's vibrant virtual sandbox and the actual implementation of the title's camera system leaves a lot to be desired. That said, these shortcomings are easy to overlook thanks to the sense of wonder coursing through the Nintendo mascot's first 3D outing even now, more than 25 years on.
READ NEXT: The Best Sega Genesis Games of All Time
Some of the coverage you find on Cultured Vultures contains affiliate links, which provide us with small commissions based on purchases made from visiting our site. We cover gaming news, movie reviews, wrestling and much more.