Ask any Nintendo fan to come up with the best games ever released for the company's mighty Nintendo DS successor, the Nintendo 3DS, and they're probably going to be listing off the best Nintendo 3DS games for a long time. Yet it almost didn't work out for Nintendo, their biggest evolutionary push for a handheld system to date, or for the fans eager to play what the 3DS had to offer.
Had it not been for a surge of high-quality games, the story of the Nintendo 3DS might have turned out very differently. Despite praise for Nintendo's 3D handheld gaming console when the system launched in 2011, many were left disappointed by the system's high price tag and sparse launch library of top-tier games (those would come later). It also helped when Nintendo drastically dropped the initial price tag from $249.99 to $169.99. Moves like this helped the 3DS survive a disastrous launch, going on to become a powerhouse seller and a beloved chapter in the story of Nintendo that was eventually succeeded by the Switch.
If you've got a hankering to play some 3DS hits, here are the best Nintendo 3DS games ever to get you started.
The Best 3DS Games
20. Donkey Kong Returns 3D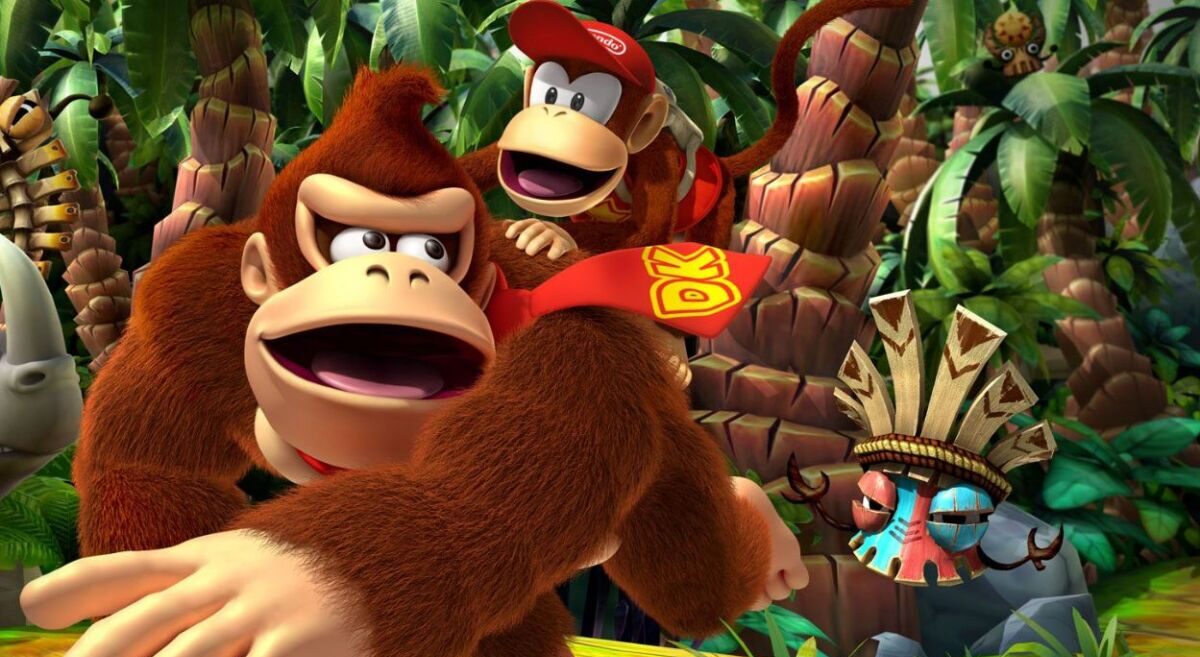 Developer: Monster Games
Publisher: Nintendo
Nothing about Donkey Kong Returns 3D is particularly groundbreaking, but it's nonetheless impressive to see this game so fully realized on the 3DS. More importantly, it's a pleasure to see the best elements of any Donkey Kong Country game maintained. In other words this is just a really, really fun game to pick up and play.
Longtime fans of the series were and will be pleased with everything they find here. Those who play a Donkey Kong Country game for the first time with Donkey Kong Returns 3D will find that no prior experience is required. This game is tough as nails, but it's a breeze to pick up and start playing.
Donkey Kong Country 3D never forgets to be enjoyable, even as some of the more difficult moments can drive you close to the point of madness.
19. 3D Gunstar Heroes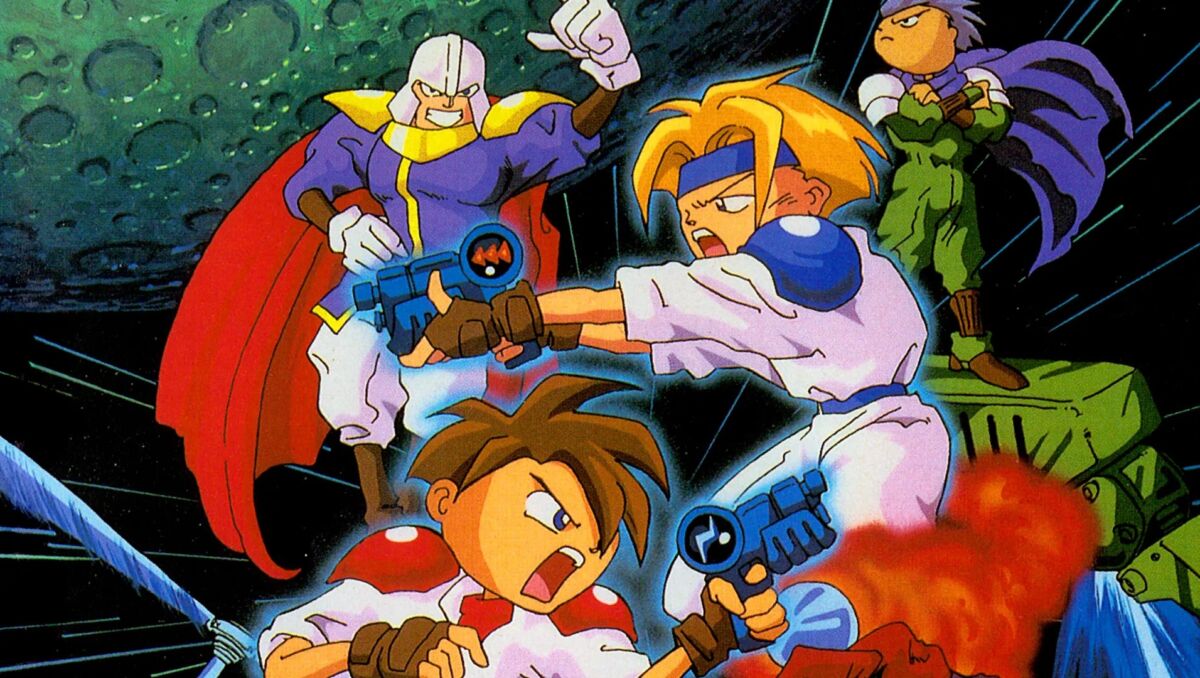 Developer: M2
Publisher: SEGA
3D Gunstar Heroes came from a proud and successful lineage, as Gunstar Heroes has been a jewel in the SEGA crown for quite some time, going back to the height of the Genesis' popularity in 1993.
The game is at its core a run and gun, with a group of heroes known as the Gunstars in their effort to stop an evil empire from taking over the world. It's the sort of game that challenges and delights you from the first few moments onward. The difficulty is manageable, and that's good because it's easy to get overwhelmed by the beautiful graphics, character sprites, and backgrounds.
3D Gunstar Heroes powerfully recreates the Genesis favorite for the 3DS with a decidedly impressive remaster that doesn't lose sight of what makes this game so enduringly beloved. There are even different modes available to help you curtail the game to your preferences and experience.
18. Shin Megami Tensei IV
Developer: Atlus
Publisher: Atlus
RPGs did particularly well on the 3DS, with Shin Megami Tensei IV being one of the very best. The game was a perfect fit for the handheld powerhouse, offering a deep, rich, and immersive story. With great characters, a reliable and enjoyable combat system, and a massive world brilliantly brought to strong graphical life, Shin Megami Tensei IV is another reason why this franchise is a juggernaut in the 21st century.
Of course, the game isn't as sprawling or open-to-exploration as Shin Megami Tensei titles for more powerful consoles. Yet you're likely to be impressed with everything this game still brings to the table. You're going to get lost in the complex narrative and monster collecting/fusion possibilities for quite a long time.
Shin Megami Tensei IV embraces the then-present 3DS and what it can do, without forgetting what people like about these groundbreaking games.
17. WarioWare Gold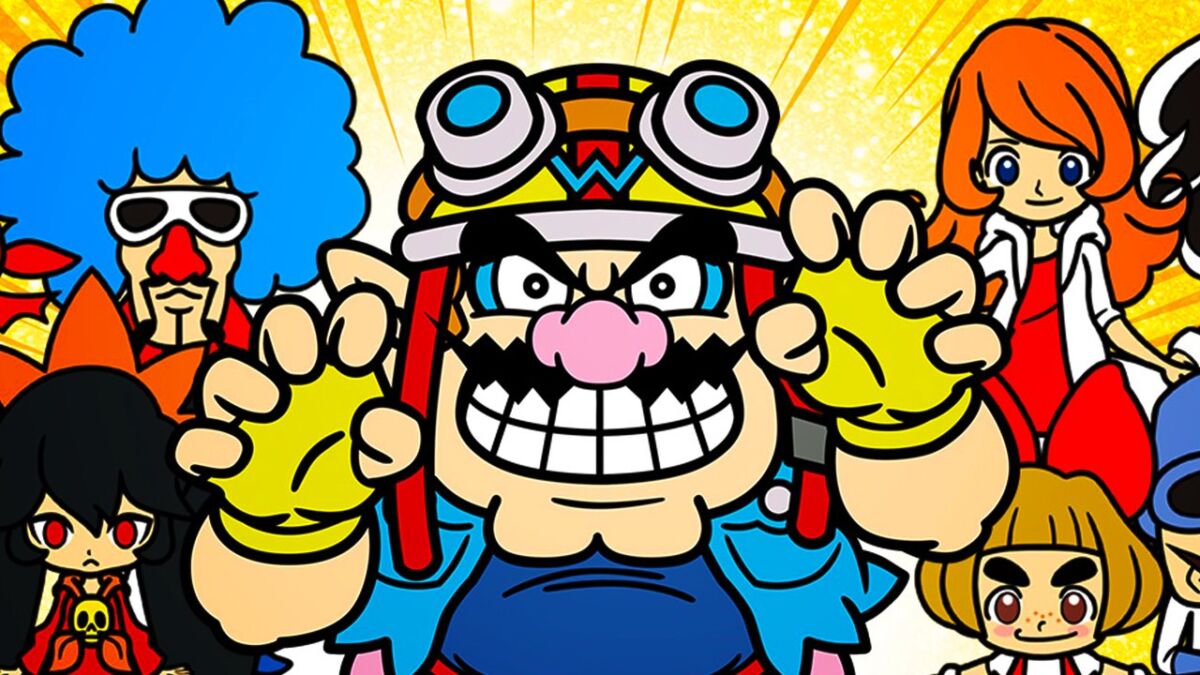 Developer: Nintendo
Publisher: Nintendo
The WarioWare series became a hit for emphasizing weirdness and easily accessible fun in the form of dozens and dozens of often surreal minigames. There's not much of a "point" to playing these games, but once you pick up something like WarioWare Gold, you'll instantly see why this game in particular is considered one of the true fan favorites of the 3DS.
WarioWare Gold features everyone's favorite hateful little Mario-themed malcontent hosting a gaming tournament with the very apparent intention of keeping the prize money for himself. It's ultimately up to you to move through this basic thread by playing the many, many odd little games that perfectly utilize the particulars of the 3DS.
More than 1000 microgames were created for the series up to this point, and you can play upwards of 300 of them in WarioWare Gold.
16. Picross 3D Round 2
Developer: Nintendo
Publisher: Nintendo
Nonogram games emphasize simple rules with complex solutions to the challenges at hand. No game arguably understands and celebrates these qualities better than the Picross series, and many regard the 3DS standout Picross 3D Round 2 to still be the best in the series. It's certainly deserving of a place among the best 3DS games ever made.
Scalable degrees of difficulty are essential to a game such as Picross 3D Round 2. Wrapped in a cozycore atmosphere that can't help but feel inviting, and it won't take you long to understand how this game wants you to go about solving its puzzles and obstacles.
Where the game begins to suck up serious chunks of your free time is when you start getting into the more challenging portions of Picross 3D Round 2. However, even at that point, you can still create an experience that respects your pacing and abilities.
15. Mario & Luigi: Dream Team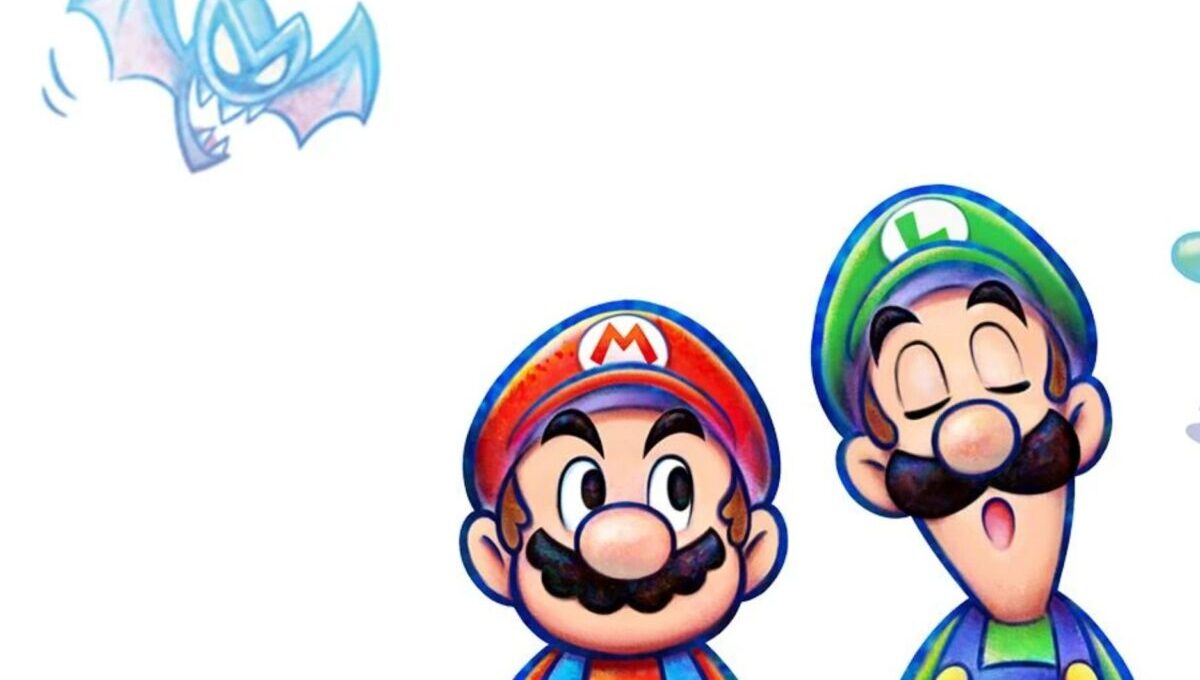 Developer: Nintendo
Publisher: Nintendo
One thing you must give Nintendo credit for is for using their new consoles to do interesting things with most of their major properties. Mario & Luigi: Dream Team proves that the company is particularly willing to do strange and often delightful things with their most famous character.
The game is going to feel like a Mario release from the moment you pick it up. As you begin to play though, you'll find a wide range of surprises and unique ideas, creating something that is familiar yet very fresh at the same time.
Just keep in mind that you're in for one of the longest Mario games on record. The game never stops showing off its sense of humor, or looking for new ways to spin your expectations, so make sure you're going into Mario & Luigi: Dream Team with an open mind.
14. Shovel Knight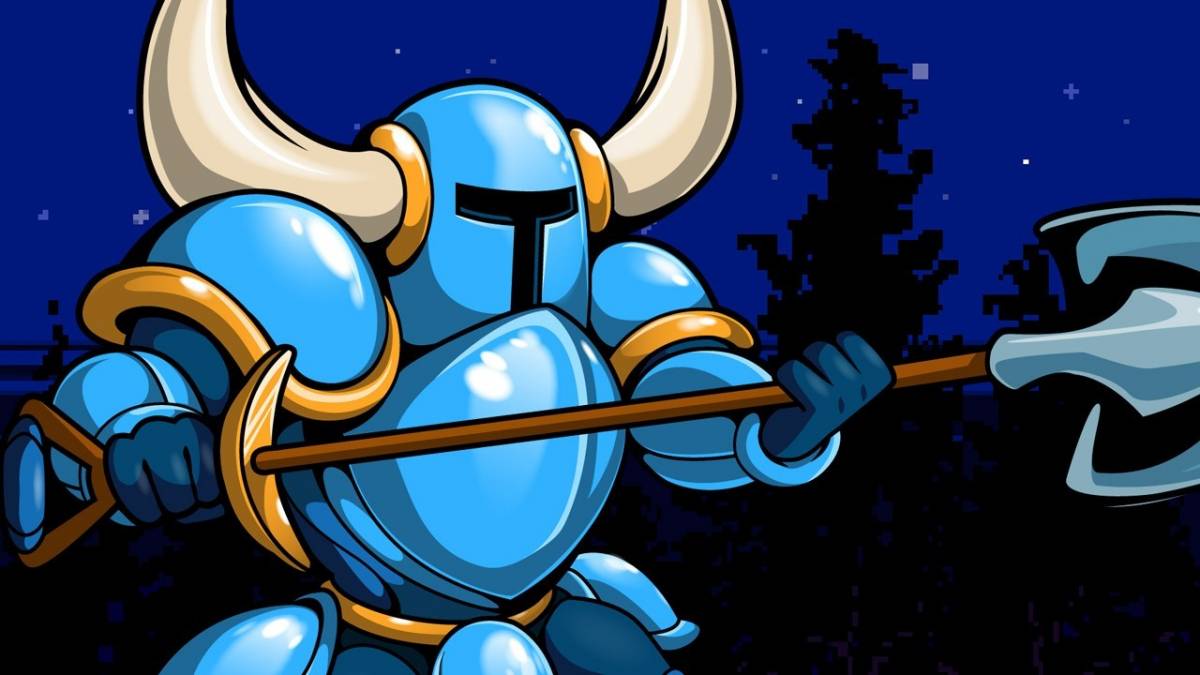 Developer: Yacht Club Games
Publisher: Yacht Club Games
One of the first games to bring back "retro"-style platforming games in a big way, Shovel Knight looks and plays beautifully on the Nintendo 3DS. It's one of the best games of the 2010s, and it makes perfect sense that it would also be here for the best Nintendo 3DS games, as well.
Combining beautiful sprite graphics and surprisingly lush backgrounds with simple platform mechanics that lead to a truly rich, challenging playing experience, Shovel Knight reminds you of history in the best possible fashion. It brings to mind iconic titles like Mega Man. Just don't think this game is coasting on nostalgia.
Shovel Knight is a love letter to a formidable era, and it's something of a classic itself as we barrel through the 2020s, but it's also the kind of fun that is very much centered in modern expectations.
13. Mario Kart 7
Developer: Nintendo
Publisher: Nintendo
Mario Kart 7 continued the trend of Nintendo staying the course with their flagship kart racing series, while simultaneously making tweaks and additions.
Mario Kart 7 has a lot to get excited about. New karts and characters, new tracks, and gently refined gameplay all serve to create a perfect experience on the 3DS. If you know and like Mario Kart already, this seventh entry in the franchise is going to be mostly more of the same in a way that avoids feeling stale.
It helps that this game adds fun features like the ability to drive underwater. Gliders were also added to the proceedings, beginning with this installment. These are just two examples of how Mario Kart 7 became a beloved entry in its own right and a standout for the Nintendo 3DS.
12. Metroid: Samus Returns
Developer: MercurySteam
Publisher: Nintendo
The Metroid series is almost always a guarantee that you're going to have a great time.
While Metroid: Samus Returns is effectively a remake of the Game Boy fan favorite Metroid II: Return of Samus, just a few minutes of playing is going to make it apparent that this release is so much more than a fresh coat of paint and a couple of new enemies. Everything about that groundbreaking 1991 sequel has been revamped and refreshed, without taking anything away from the influential elements of this series that makes any entry a lot of fun.
Metroid: Samus Returns livens up your expectations with melee counterattacks and being able to aim as you please from any possible angle. You're also probably going to be impressed, even now, with just how stunning Samus Returns is with its backgrounds and character designs.
11. New Super Mario Bros. 2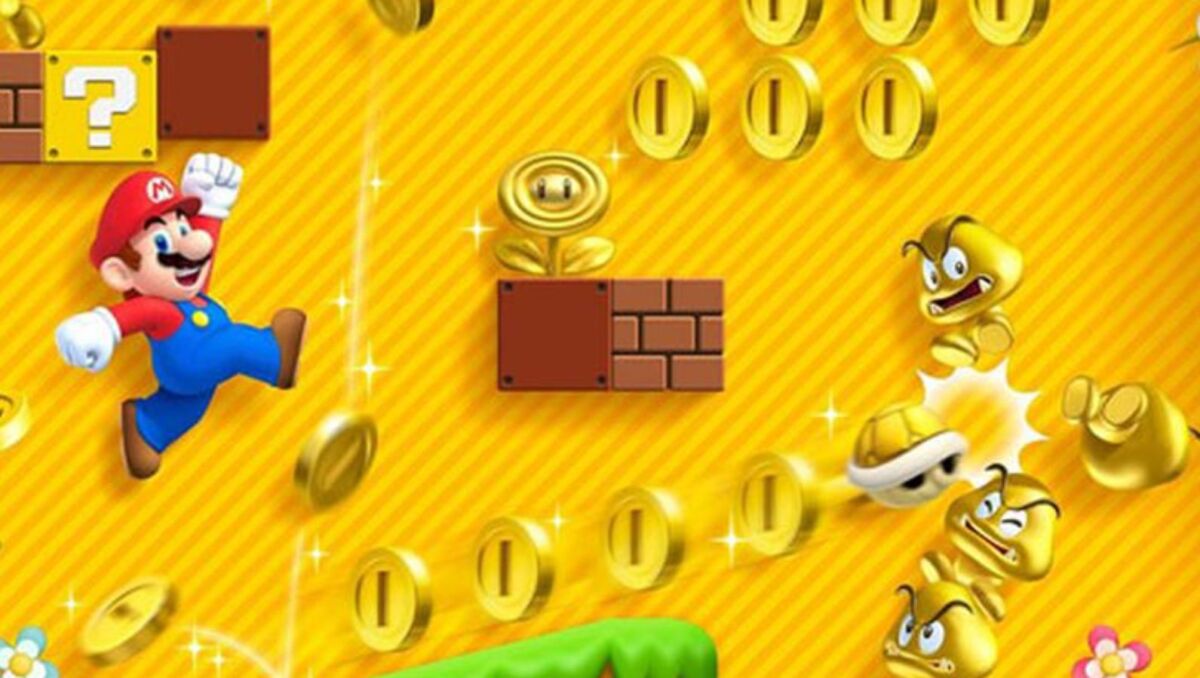 Developer: Nintendo
Publisher: Nintendo
There's something about the look and feel of New Super Mario Bros. 2 that feels like you're right in the middle of a tribute to the past and present that's simultaneously designed to be an indication of the future.
Taking the basic platforming elements of a Mario title in some pretty fun directions, New Super Mario Bros. 2 proved that Nintendo could honor their past glories in a game with a lot of new bells and whistles that actually mean something to players.
Bright and chaotic as hell would be two good ways to describe New Super Mario Bros. 2. It's also just a lot of fun, a wild adventure for Mario and Luigi that will appeal to gamers of all ages. That's honestly okay when the end result is such unabashed, instant joy.
10. Kid Icarus: Uprising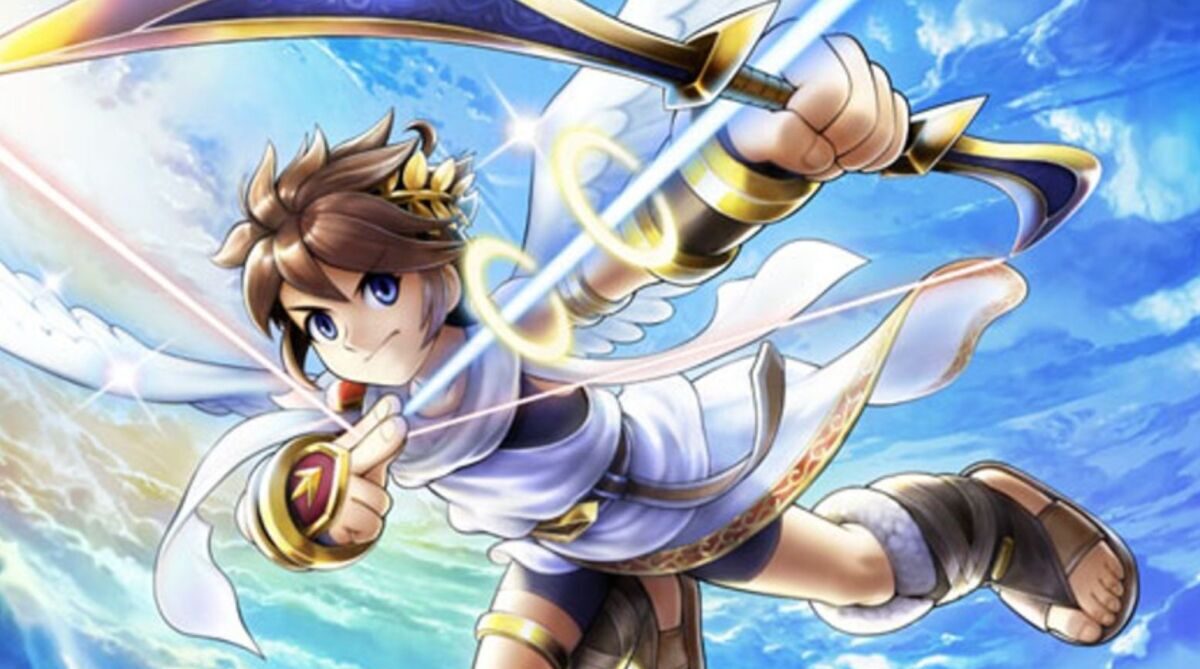 Developer: Project Sora
Publisher: Nintendo
Kid Icarus: Uprising had to be a pretty sweet release for fans of the original Kid Icarus on the NES, which was mostly lost to time until series protagonist Pit was resurrected for the Super Smash Bros series. Uprising takes full advantage of the stereoscopic 3D power of the 3DS to create something that's as fun to play as it is visually striking. The shooter stages in particular show this game off in dazzling, uniquely dynamic form.
The inherent challenge of the original Kid Icarus, one of the most notoriously difficult NES games ever made, hasn't been forgotten here either. You should just expect a much more manageable degree of challenge, but also a game that is almost ludicrously fast-paced at times.
You're going to be expected to keep up with a lot in Kid Icarus: Uprising, but at no point will that ever begin to feel like a chore.
9. Bravely Default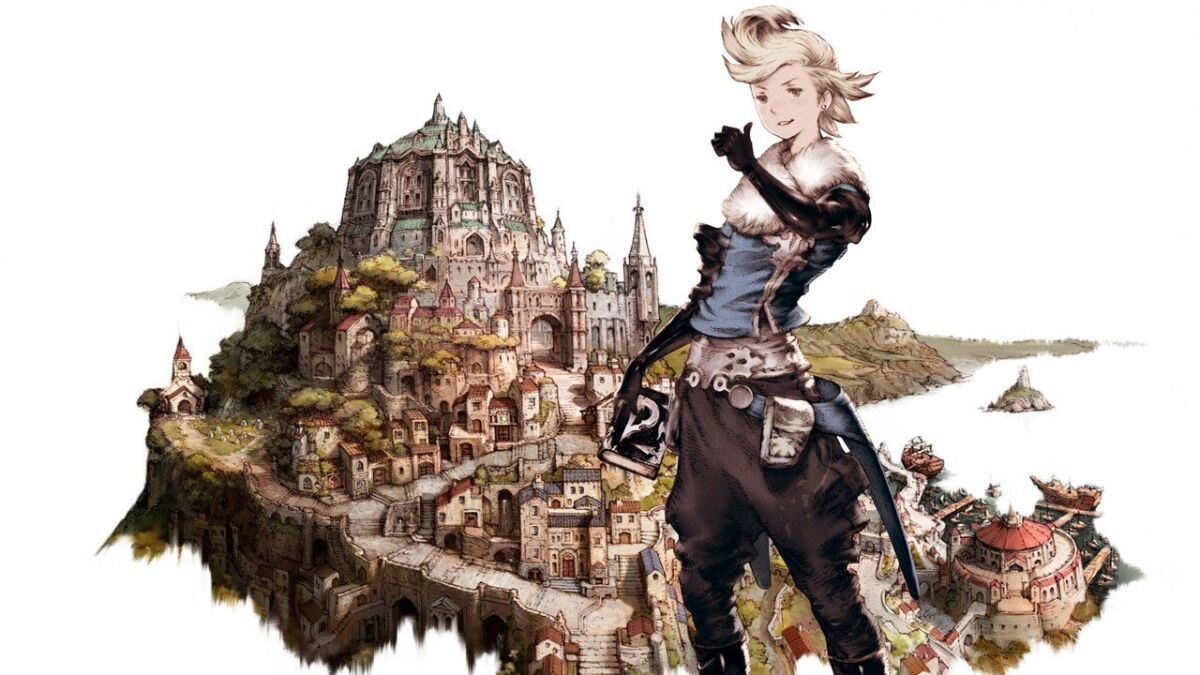 Developer: Silicon Studio
Publisher: Square Enix
Square Enix has remained committed to creating JRPGs and other strategy-based games that aren't Final Fantasy. The 2012 Bravely Default for the 3DS was one of their most intriguing offerings in a while.
It seemed to be drawn from the company's most famous RPGs, but with a different approach to the story and characters, with a number of modern touches also thrown in for good measure. Bravely Default not only met these promises for genre fans, but it managed to succeed them with one of the best RPGs on the 3DS.
Bravely Default weaves an engaging story with appealing and diverse characters, but the game also features elements like Brave Points. We won't get too deeply into the game's unique interactions and battle system traits. It's simple yet surprisingly complex, giving Bravely Default the benefit of being more than just a throwback.
8. Luigi's Mansion: Dark Moon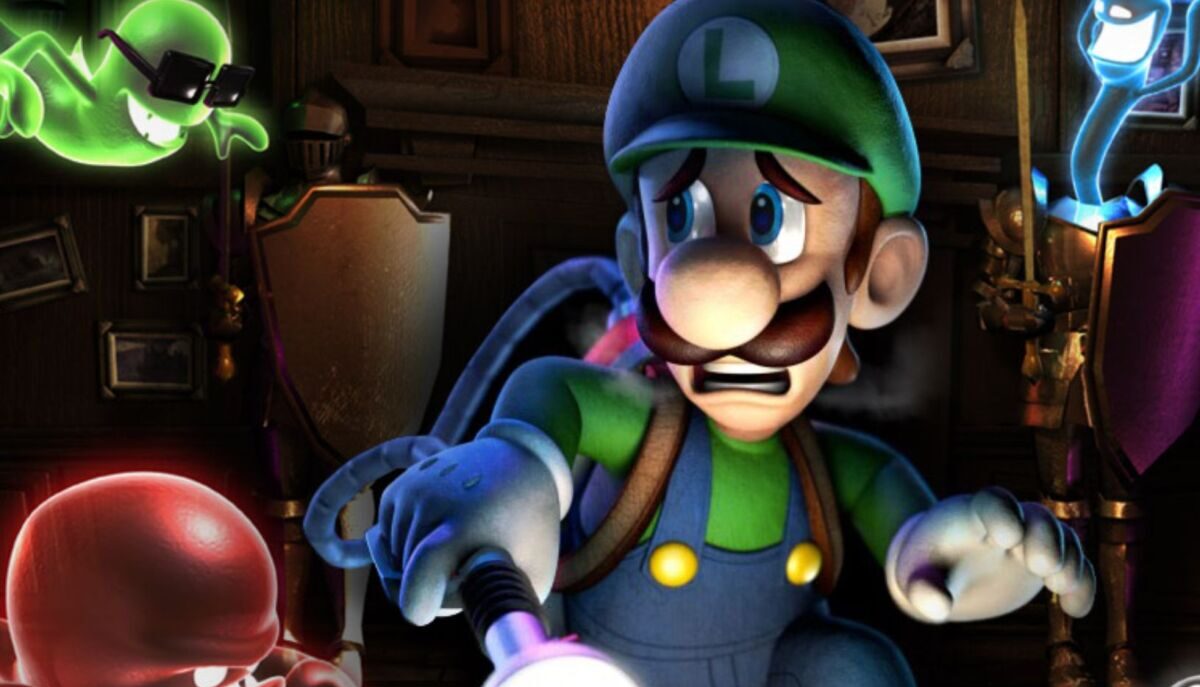 Developer: Next Level Games
Publisher: Nintendo
The Nintendo 3DS got two very good Luigi's Mansion games, including a remake of the GameCube original that's still fondly remembered in the present. Luigi's Mansion: Dark Moon (also known as Luigi's Mansion 2 outside of the US) is the better of the two, offering what was then the best Luigi's Mansion game yet released, and proving the 3DS could deliver an incredible and immersive (and fun) experience.
Luigi's Mansion: Dark Moon first succeeds by sticking to the best things about the first game and its remake. Then it goes one better in almost every regard. You're going to get more places to explore, more refined gameplay, and a lot of secrets to uncover across a surprisingly deep game. The mechanics remain immensely satisfying, as you guide Luigi in his ghost-busting adventures.
Luigi's Mansion: Dark Moon is a really good time, and it says a lot about the next seven games that this one isn't higher.
7. Fire Emblem Awakening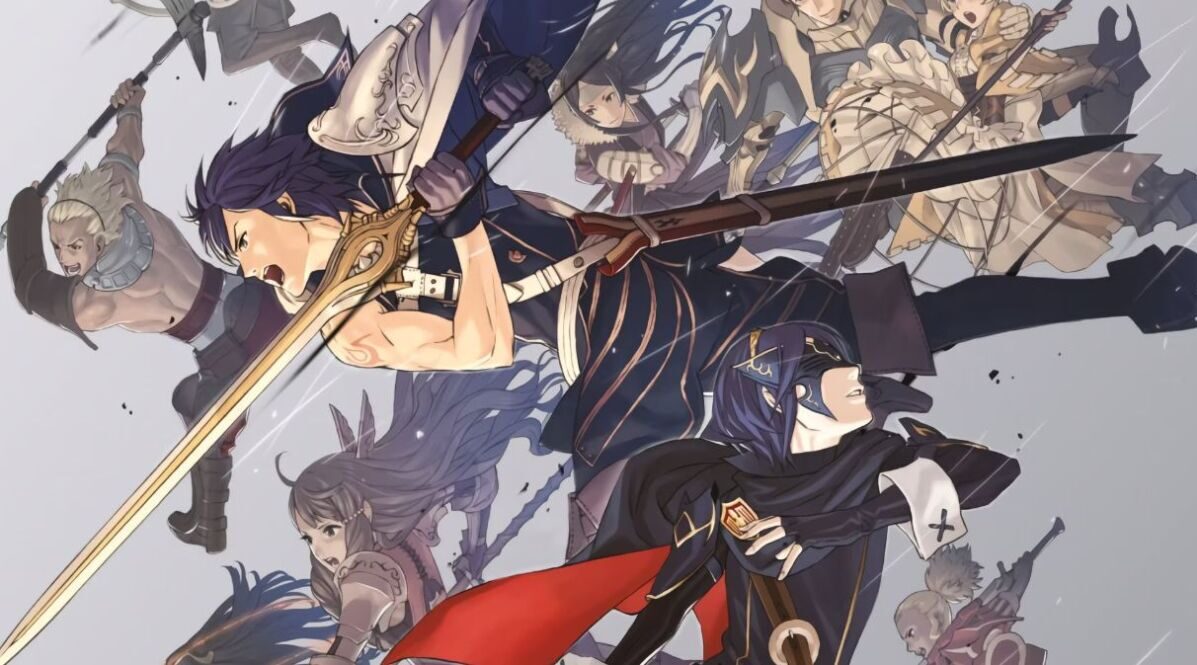 Developer: Intelligent Systems
Publisher: Nintendo
The Fire Emblem franchise will always have a vast and dedicated fanbase. Fire Emblem: Awakening for the Nintendo 3DS is one of the reasons why, although the series goes all the way back to the NES days decades earlier.
These games eventually shifted from being a niche franchise to one with wider appeal and Awakening proved to be a significant step in that direction. The graphics and art style didn't hurt, but really, Awakening didn't stray too far from the complex battle system and massive storyline that had always been part of these releases. So, what made this game a step in a different, more mainstream direction?
Perhaps it's simply that systems like the 3DS could finally open up the true potential of this elaborate, endlessly replayable strategy game classic. The opportunity to link characters together on the battlefield and beyond is proof of that.
6. Dragon Quest VIII: Journey of the Cursed King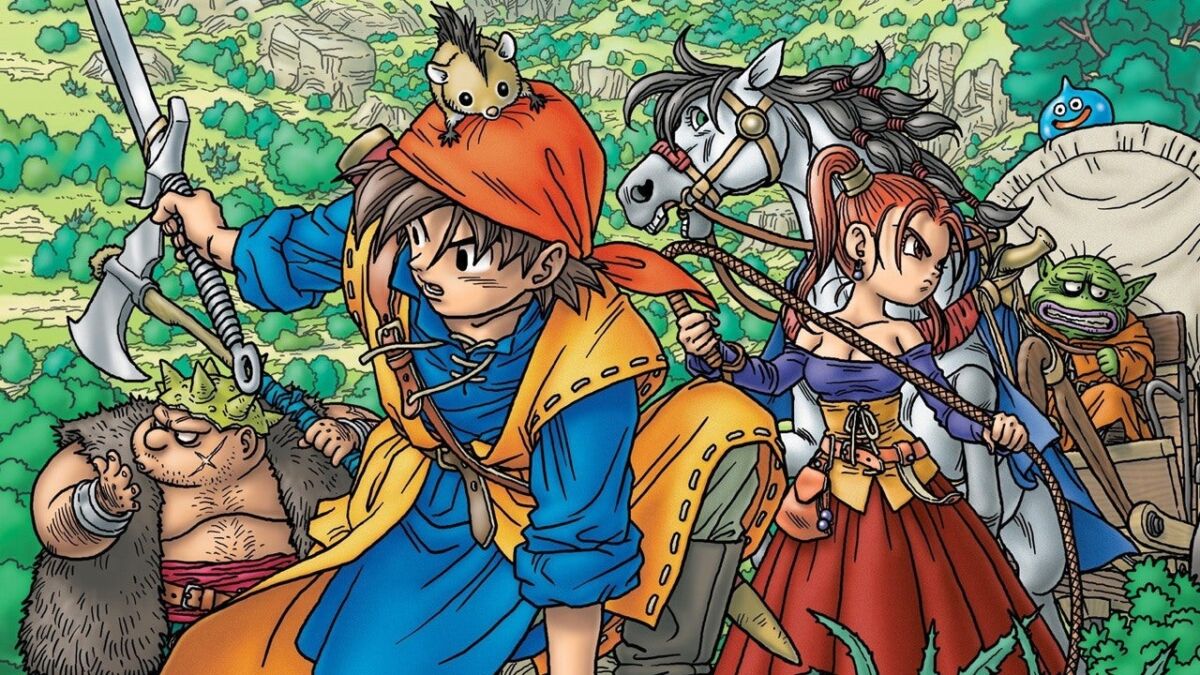 Developer: Square Enix
Publisher: Square Enix
Another outstanding RPG for the Nintendo 3DS, Dragon Quest VIII: Journey of the Cursed King is one of the best RPG releases since the turn of the millennium.
A visually sumptuous game with a story and main story quest that will keep you busy for a few dozen hours. Dragon Quest VIII is an epic in every imaginable sense. Taking the role of the Hero, your journey including side-quests can cover a remarkable variety of lands and worlds, encountering creatures, monsters, eccentric characters, and everything else you might expect from one of the biggest and most beloved RPG franchises of all time.
Journey of the Cursed King can almost be intimidating with just how seemingly endless this game can feel. That's not a bad thing. Even with the relatively straightforward combat system, the game has so much to do, see, and experience that you're never going to get bored.
5. Kirby: Planet Robobot
Developer: HAL Laboratory
Publisher: Nintendo
Any of the best Kirby games in the history of the franchise combine the essential mechanics of these games with a clever twist.
Kirby: Planet Robobot not only features what might be the absolute darkest story in the entire series, but also throws in some new fun additions, such as the ability for Kirby to pilot a mech. This proves to be a lot more fun than even someone excited by this premise might suspect.
You can also count on Kirby: Planet Robobot to offer a good sense of variety to not only the stage designs and bosses, but also in terms of the different gaming types represented here. There's some vehicle stages that are not only a good break from the main thread of Planet Robobot, but also show off the visual cleverness that is underscored by, again, an outstandingly dark plot.
4. Animal Crossing: New Leaf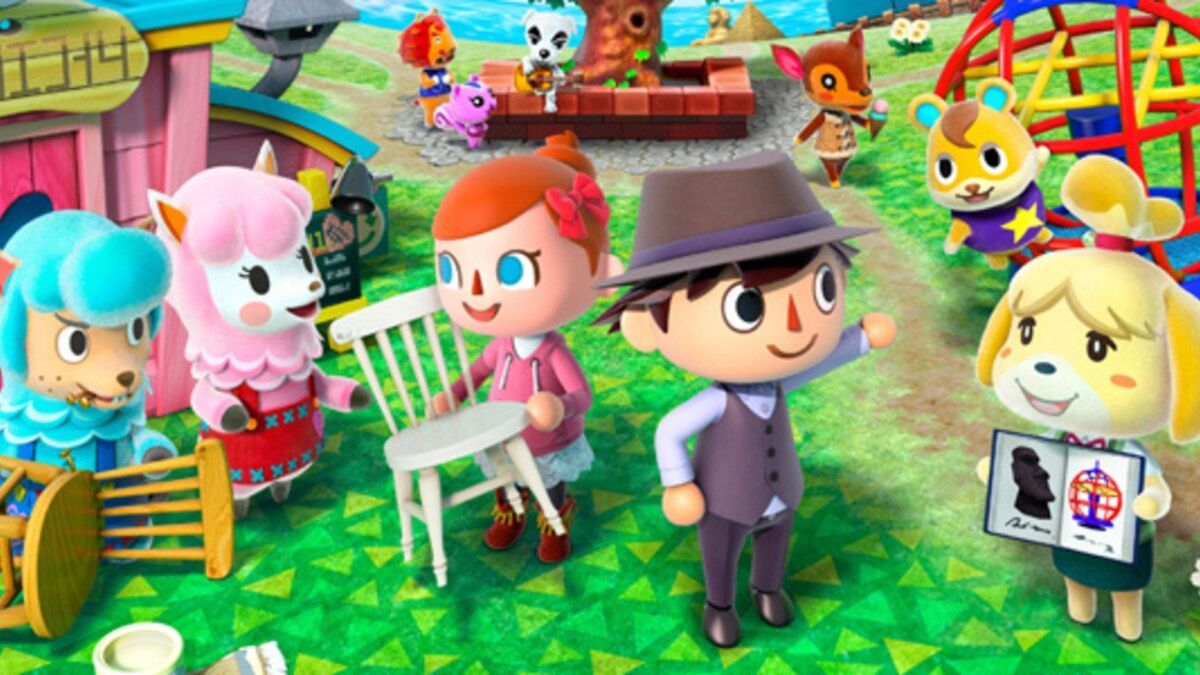 Developer: Nintendo
Publisher: Nintendo
Animal Crossing: New Leaf is yet another Animal Crossing game that wins for its cute designs and potentially endless opportunities to craft a unique world.
Tasking you with the challenges of being the Mayor of the town you've just arrived at, the main game alone has enough going on that you're going to be able to build, customize, and collect for a long time. There's a lot to do, and as is the case with Animal Crossing in general, a lot of friendly and sometimes strange faces to meet.
The sandbox qualities of Animal Crossing: New Leaf still shine through on the 3DS in the present. This is one of the greatest Nintendo 3DS games ever for that factor alone. Even as it has been overshadowed by New Horizons on the Switch, New Leaf still has its own energy and specifics that make it a standalone masterpiece of its type.
3. Pokémon Sun and Moon
Developer: Game Freak
Publisher: Nintendo
Exploring the distant shores of the Alola region, both Pokémon Sun and Moon certainly set you up in a vast and splendid world in which to collect and build up your Pokémon.
Sun and Moon are fairly standard entries in the long-running franchise on a few fronts but nonetheless find some avenues in which to change up the sort of experience you're expecting. Z-moves and more realistic character models are just two examples of how the games aspired to be more than just the same old thing.
The new Pokémon are fun to discover, collect, and train, and either of these games make that fun to work on. With your fully customizable character, you can take on everything Alola has to offer, and to be sure this pair of 3DS games have a lot to do. Pokémon Sun and Moon are two of the best Pokémon games you'll ever play, even offering an introduction to the series for those interested.
2. Super Mario 3D Land
Developer: Nintendo
Publisher: Nintendo
It's hard to believe more than a decade has passed since the release of Super Mario 3D Land, the predecessor to Super Mario 3D World on the Wii U.
The game had to cover a lot of ground. Players were expecting a handheld 3D platformer that would combine the fundamentals of Mario platforming with the potential of not only the 3DS itself, but how a game as unique as this would function in a world of handheld 3D gaming. As it turned out, no one needed to worry about a thing, and we got one of the best Mario games of the past quarter century.
Super Mario 3D Land uses the 3D side of things intelligently and in ways that only serve to make the traditional Mario experience feel fresh and exciting once more. You know in your heart of hearts that you've missed the sight of Mario in a Tanooki suit.
1. The Legend of Zelda: A Link Between Worlds
Developer: Nintendo
Publisher: Nintendo
While our list of the best Nintendo 3DS games covers some of the greatest titles Nintendo has ever released, The Legend of Zelda: A Link Between Worlds may just be in a category all on its own. That's only marginally hyperbolic, as we're talking about a legitimate contender in some hearts for the best Zelda game ever made. As good as the other 3DS games are, A Link Between Worlds is better, and not by a small amount either.
By simply offering Link's transformation ability to players, A Link Between Worlds suddenly becomes an experience you can't have anywhere else, because this isn't just some surface-level fun. The very nature by which you engage dungeons and other characters has undergone a radical transformation, one which is still rooted beautifully and vitally in the traditions of a perfect Zelda game.
It's breathtaking just how enjoyable this game is, making an argument in its own way that the best video games ever made are truly art on their own complex terms.
READ NEXT: 20 Best Game Boy Advance Games of All Time
Some of the coverage you find on Cultured Vultures contains affiliate links, which provide us with small commissions based on purchases made from visiting our site. We cover gaming news, movie reviews, wrestling and much more.