Is it hyperbolic to say that the Game Boy changed the world? Maybe, but when we look at the best Game Boy games released across the shockingly long lifespan of this remarkable handheld machine, it's easy to understand why it's so highly regarded. At the very least, Nintendo's Game Boy changed an industry already experiencing a dramatic rise in cultural significance and popularity, and that's worth keeping in mind when people discuss the importance of the Game Boy.
Originally designed and developed by Satoru Okada and Gunpei Yokoi (two of Nintendo's most important names and creators), the Game Boy was just one of many handheld systems released in this period. Sega had their Game Gear (released less than a year later), Atari had the Lynx, and NEC even had the TurboExpress. Nintendo's Game Boy destroyed them all, selling over 118 million units worldwide and lasting an unreal decade and change from 1989 to around 2003.
Yes, you read that lifespan correctly, so let's rank the best Game Boy games of all time and celebrate one of the most beloved handhelds of all time and a true game changer, doing our best to limit the amount of entries per franchise.
The Best Game Boy Games
20. Teenage Mutant Ninja Turtles 3: Radical Rescue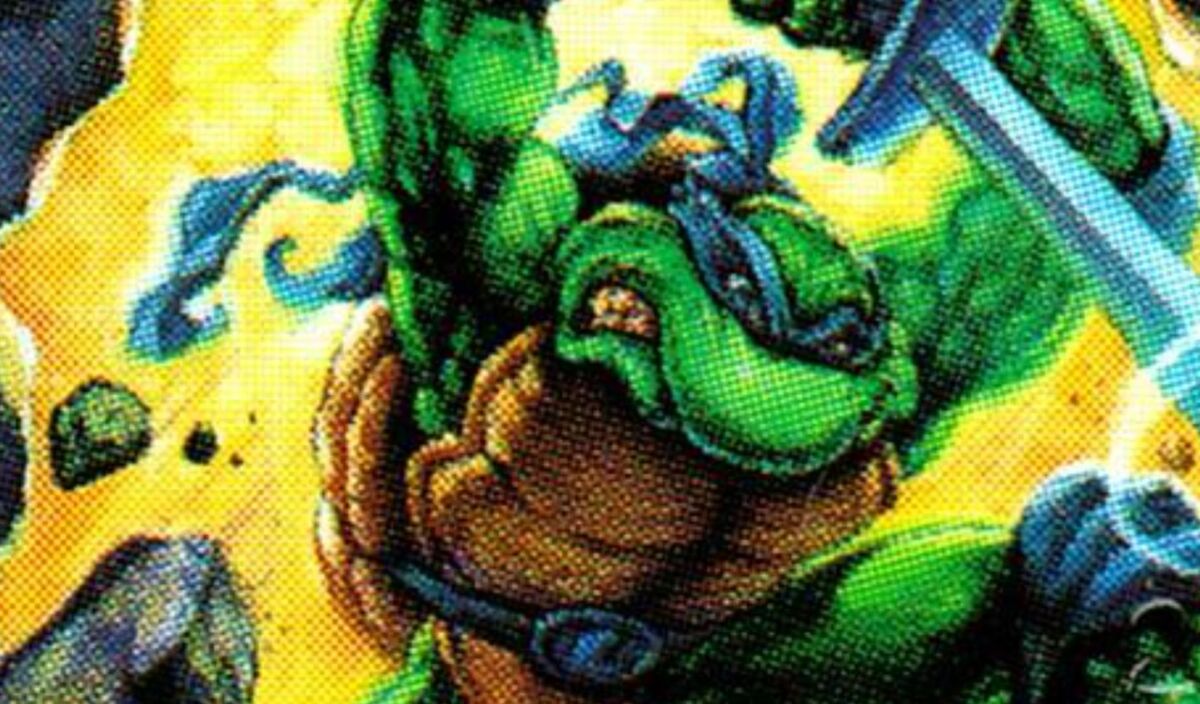 Developer: Konami
Publisher: Konami
All of the Teenage Mutant Ninja Turtles games are pretty fun to play. However, it was Teenage Mutant Ninja Turtles 3: Radical Rescue where the series took some interesting chances and produced one of the best TMNT games ever. Radical Rescue isn't the usual side-scrolling brawler, although playing as Michelangelo for a decent portion of the game, you'll have plenty of enemies to fight.
Instead, Teenage Mutant Ninja Turtles 3: Radical Rescue is more of a Metroidvania kind of thing. Tasked with rescuing the rest of your fellow turtles, you'll spend most of the game moving back and forth between an elaborate fortress to first rescue your friends (which is indeed quite radical), and then take down Cyber Shredder once and for all.
Radical Rescue is simple, with a surprising layer of gameplay depth that makes a fun game something special.
19. Dr. Mario
Developer: Nintendo
Publisher: Nintendo
Dr. Mario made for a pretty darn good NES game, so it was inevitable that there would also be a Game Boy release, given the success of Tetris being still very fresh in everyone's mind in 1990. Unfortunately, Dr. Mario relies rather heavily on matching up colors of the pills you're responsible for dispensing into bottles. Is this a problem for the black and white Game Boy?
While it can be, Dr. Mario for the Game Boy is actually quite enjoyable, overcoming its limitations to be one of the best Game Boy games ever. At worst, you'll need to adjust to understanding the different shades of the pills you need to organize. This is easier to commit to memory than you might think, and Dr. Mario remains compulsory in any console form.
Dr. Mario is fun and simple to pick up no matter what, even all these decades later.
18. Gargoyle's Quest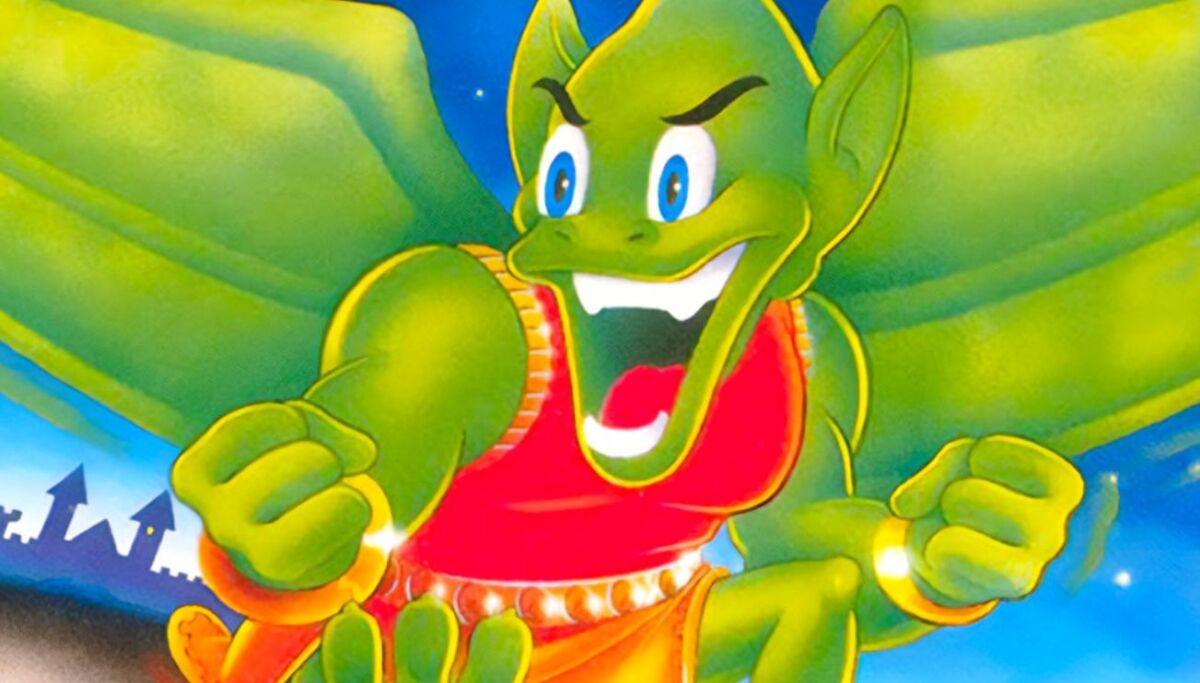 Developer: Capcom
Publisher: Capcom
A bizarre spinoff from Capcom's iconic Ghosts 'n Goblins, Gargoyle's Quest lets you play as perennial stock monster Firebrand. Giving this monster the opportunity to be the hero for a change was a cute idea in 1990 and is still fun now. There's thankfully a lot more to this top-down/side-scrolling platformer hybrid than just a clever premise. Gargoyle's Quest is one of the most surprising experiences to be found anywhere on the original Game Boy.
Graphically one of the strongest games ever released to the handheld, Gargoyle's Quest also combines engaging gameplay with some increasingly serious challenges, particularly when it comes to fighting and strategy.
The music is catchy as hell, and Gargoyle's Quest also employs RPG elements to give you one of the deeper Game Boy offerings out there.
17. Bionic Commando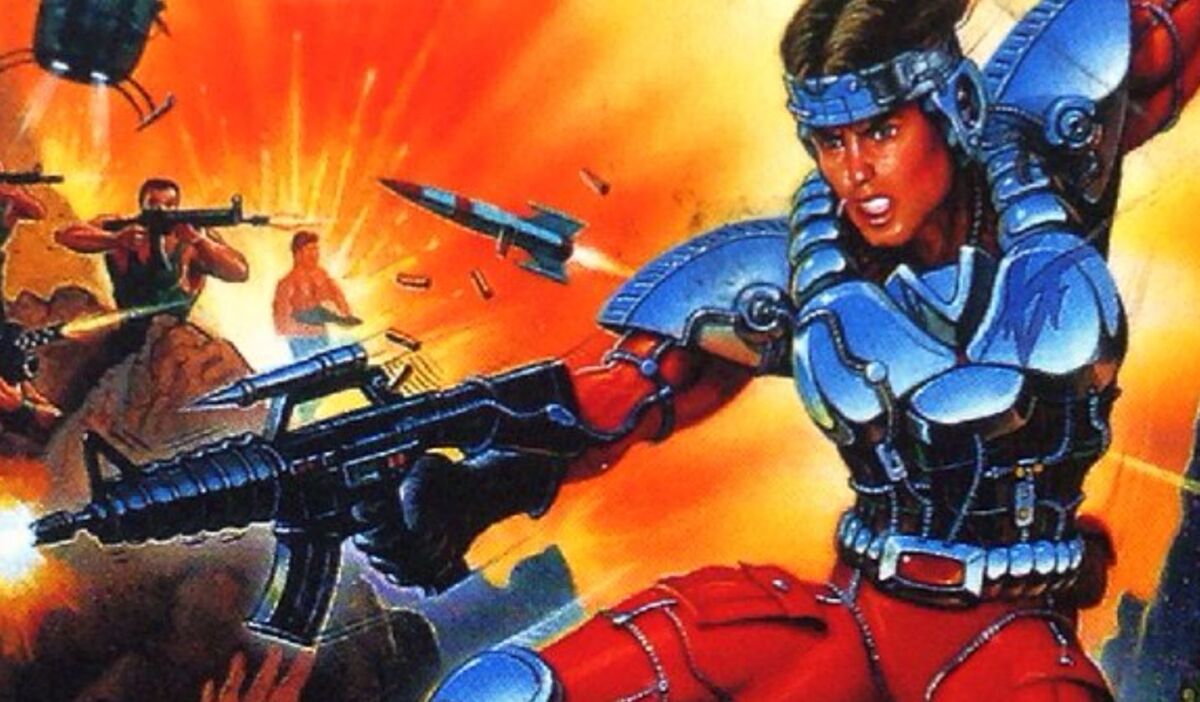 Developer: Capcom
Publisher: Capcom
An early adopter of the Game Boy, Capcom found a great deal of success with the system almost right from the word go. Bionic Commando showed itself to be a very strong port of the unusual NES platformer.
The mechanics of gameplay go a step beyond simple platforming, although that is very much part of the experience here. Where Bionic Commando differs from many other platformers of the era is in its use of a grappling hook in place of actual jumping. This can make things a little exhausting for a newcomer, but you'll get the hang of things in short order.
Bionic Commando is visually solid and captures the unique gameplay style from the original NES title. The challenge is pretty steep, pretty much right from the start, but you're likely to find yourself up for anything when the game is this addictive.
16. Game & Watch Gallery 2
Developer: Nintendo
Publisher: Nintendo
Nintendo found success in the late 90s by restoring classic games from their Game & Watch series (a predecessor of the Game Boy) for the Game & Watch Gallery franchise.
Released to the Game Boy Color, Game & Watch Gallery 2 in particular emphasized why these games were fun in the 80s and were still fun in the 90s. Deceptively simple games like Donkey Kong, Chef, and Parachute can gobble up your free time just by virtue of being entertaining and extremely addictive.
Five games are available to start in Game & Watch Gallery 2. The sixth you can unlock by getting good scores in the others. Even better is that there are two modes available for each game. One is a classic mode, while the other offers the same experience but with improved graphics and the presence of Mario characters.
15. Kid Dracula
Developer: Konami
Publisher: Konami
You don't have to appreciate the fact that Konami is parodying their own games, in this particular case their Castlevania series, to have fun with Kid Dracula.
A cute platformer that provides a nice degree of challenge, Kid Dracula is also one of the best graphical offerings ever seen on the Game Boy. Everything is bright, cute, distinctive, and perhaps more importantly quite dangerous. While perhaps not as challenging as the Castlevania series the game draws from, it's still a lot of fun.
Silly is the key word here, so keep in mind that Kid Dracula isn't the sort of game that takes itself too seriously. Yet without overdoing its unique visual charms and adorable plot, the game also features responsive controls, some neat special abilities, and enough variety to keep the quest memorable.
14. Harvest Moon GB
Developer: Natsume
Publisher: Natsume
Say the name Harvest Moon to the right 25+ year-old person and you're bound to feel the warming glow of their sudden nostalgia.
Harvest Moon GB continued the formula established by the earlier SNES release with the task of managing your dead grandfather's family farm into a prosperous success. This isn't the deepest simulation game out there, but it can be surprisingly absorbing to meet the various challenges of Harvest Moon GB. Fail to do so, and you get the ghost of a loved one calling you a failure. Fun.
Your eventual goal in Harvest Moon is to become a Ranch Master. This means sowing seeds, raising crops, selling said crops to get better gear, and so on. Mastering the game in its entirety can be rewarding, a bit challenging, and rather time consuming.
13. Mole Mania
Developer: Pax Softonica
Publisher: Nintendo
Mole Mania probably isn't the first game you think of when you consider the name Shigeru Miyamoto. That's kind of a shame, as Mole Mania is one of his best games. Certainly, it's one of the most underrated Game Boy games we can think of.
There's a sizable challenge and a lot of playtime waiting for anyone who wants to take on the role of Muddy Mole in his quest to save his family from the evil Jinbe. There's a cute story here, and the visuals and extremely catchy music supplement that nicely, but there's more than visual quirkiness to appreciate here.
Mole Mania will have you moving from room to room, digging when necessary to solve puzzles of ever-climbing difficulty. There's a lot of new mechanics to understand at the start of Mole Mania, which can get a little frustrating, but stay with it. You'll be glad you did.
12. DuckTales
Developer: Capcom
Publisher: Capcom
The NES version of DuckTales was a fan favorite from Capcom, combining Mega Man-style gameplay and level selection with something that felt very much part of the DuckTales animated TV series. The Game Boy release continued that trend by proving you could fit quite a bit of the original 8-bit experience onto the tiny Game Boy and lose nothing in the way of quality and entertainment.
The objective for the Game Boy version of DuckTales remains the same. As Scrooge McDuck it's your task to travel around the world to exotic locations to visit dangerous destinations, engage in enjoyable platformer mechanics, and make off with some of the most valuable treasures in the world.
DuckTales creates a nice distinction between each place you must visit, as well as the obstacles you can expect from every stage. It's been remastered in the years since, but DuckTales on the Game Boy still has its charm.
11. Castlevania II: Belmont's Revenge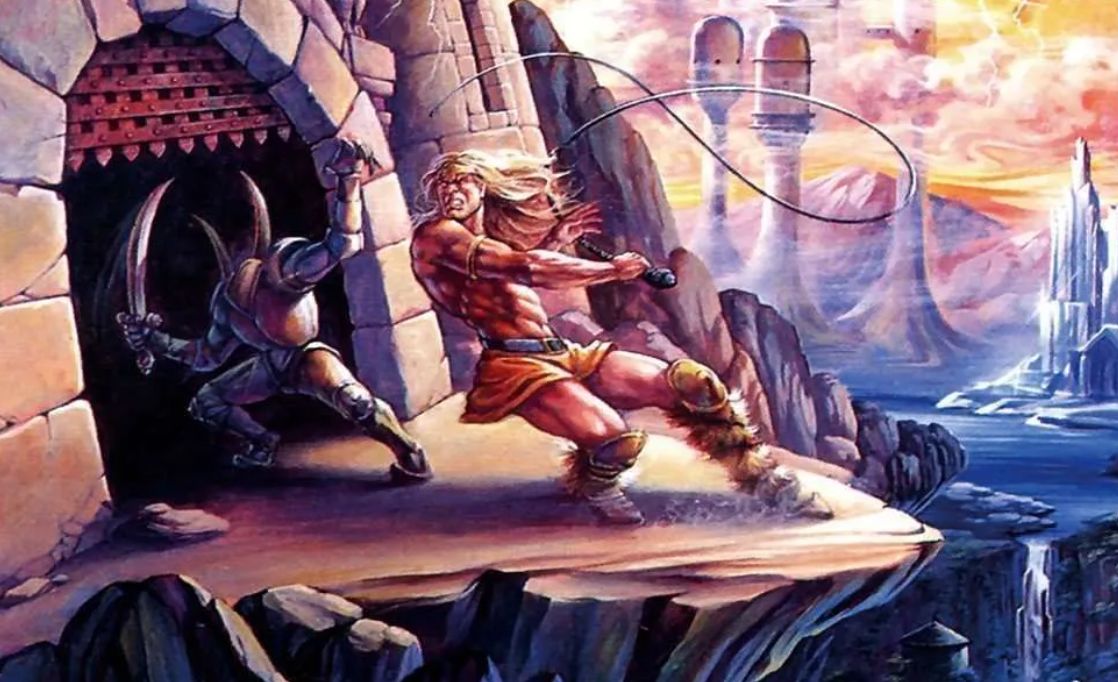 Developer: Konami
Publisher: Konami
Konami was determined to get Castlevania on the Game Boy right after the tepid response Castlevania: The Adventure received in 1989. Castlevania II: Belmont's Revenge established an entry every bit as memorable and difficult as the series on the NES.
Controlling the game is a breeze, with players taking on the role of Christopher Belmont in his bid to destroy Dracula for turning his son into a demon. You can expect the same tough-as-nails gameplay, but sub-weapons and smooth controls will go a long way.
It also helps Castlevania II: Belmont's Revenge that the visuals and sound are far more robust than you might expect from the Game Boy, especially at the dawn of the 90s. Being able to choose your levels is a nice feature, too. The level designs are also phenomenal, giving us one of the best Castlevania games of this generation.
10. Mega Man V
Developer: Capcom
Publisher: Capcom
Previous Mega Man entries on the Game Boy ran the gamut from fine to difficult to enjoy. Mega Man V opted for an ambitious, unique story that put Mega Man against new and more powerful villains.
The way Mega Man V executes that story while still being faithful to the elements of a good Mega Man game is really something to behold, despite the graphical limitations of the hardware. As you're going to discover quickly early on, Mega Man V is arguably on par with most of the NES Mega Man entries, as well.
Exceptional level designs, unique challenges, and the inclusion of new cosmic-themed bosses known as Stardroids are some of the most notable ways Mega Man V stands on its own. It's clear that everyone involved wanted Mega Man V to end the character's Game Boy run in spectacular fashion.
9. Metroid II: Return of Samus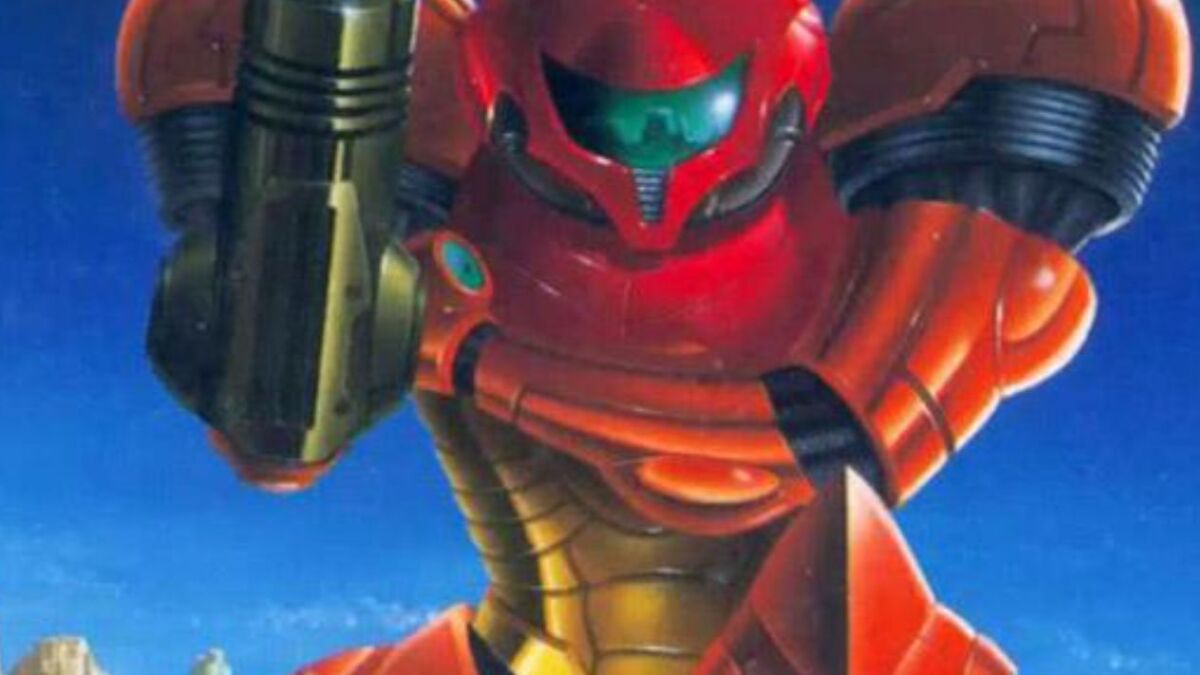 Developer: Nintendo
Publisher: Nintendo
Getting a new Metroid title in the form of Metroid II: Return of Samus was a big deal in 1991. The unique and difficult NES classic was a favorite of many on the console, and to see Samus come back for a new story that took the game's unique ideas further was a pleasure.
The core gameplay elements that would define this era of Samus' adventures were here, but the developers clearly wanted to try and tweak the formula a little bit after the first release.
The added touches work well, and the game ultimately puts the premium on exploration that fans of these games want. There are several potential endings to unlock, with difficult enemies and numerous surprises, so it can take you a decent stretch of time to get through them all.
8. Donkey Kong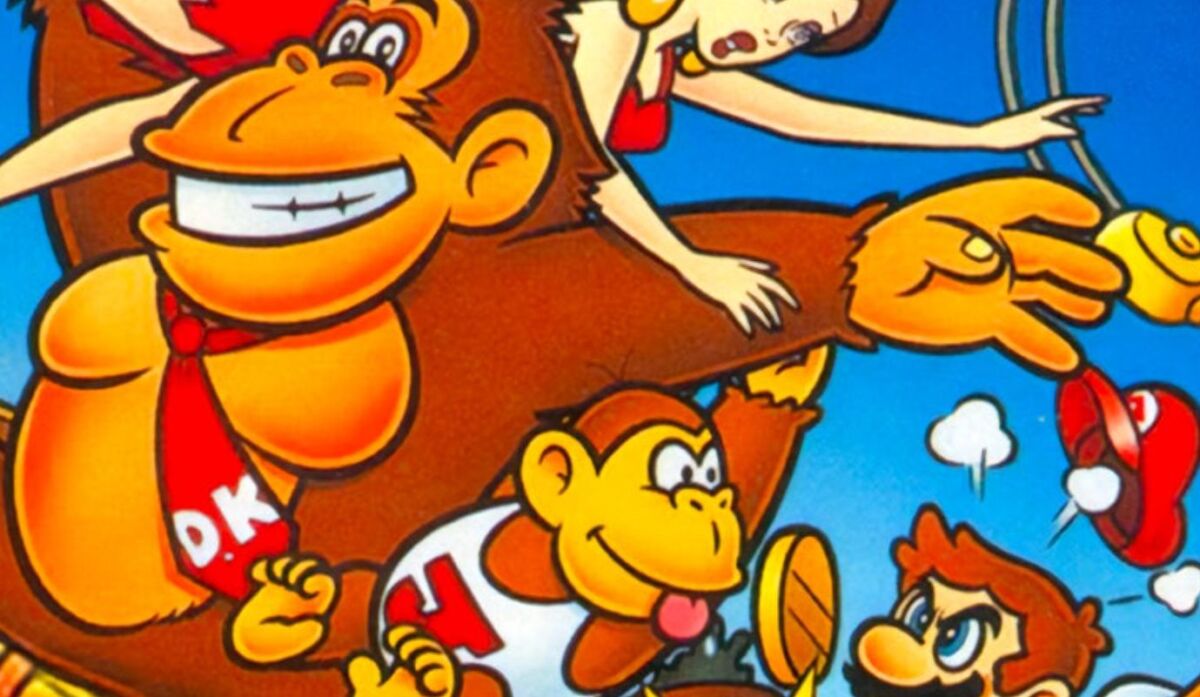 Developer: Nintendo
Publisher: Nintendo
5+ years into its lifespan, and games like 1994's Donkey Kong for the Game Boy proved it could still surprise players. Not only does this sequel to the arcade classic Donkey Kong celebrate everything people loved about this game, but it also found plenty of power inside in the Game Boy to add a few new touches of its own.
As you play through the first few stages of Donkey Kong, everything is apt to feel familiar. These are the same stages you've probably played a million times before, playing as Mario in his efforts to rescue Pauline from DK. However, soon the game shifts to a new and bigger world.
10 stages and 90+ levels await you in Donkey Kong on the original Game Boy, and the whole thing is just pure fun from beginning to end. Go bananas.
7. Kirby's Dream Land 2
Developer: HAL Laboratory
Publisher: Nintendo
It took about 3 years for Kirby to get a sequel to Kirby's Dream Land. The wait in the form of Kirby's Dream Land 2 was well worth everyone's time, with Kirby having more personality and definition as a character. The game kept the visuals and music fairly consistent, but this game does look considerably more polished and varied than its predecessor.
Kirby's expected abilities are here, but Dream Land 2 also gets interesting by allowing Kirby to team up with special animals he rescues. This creates new opportunities to explore the world around you, which you'll want to do if you're serious about unlocking the best possible ending.
Kirby's Dream Land 2 boasts moderate challenge, especially with collecting all of the Rainbow Drops to 100% the game, but the emphasis here is more on fun than anything else.
6. Super Mario Land 2: 6 Golden Coins
Developer: Nintendo
Publisher: Nintendo
Mario fans got another relatively strange, extremely playable Game Boy exclusive with Super Mario Land 2: 6 Golden Coins.
While it looks a bit more like a traditional Mario title than the previous entry, 6 Golden Coins still sends the plumber on a surreal platforming journey to stop the fiendish Wario. The developers looked to create something that would be visually interesting and put Mario in situations impressively distinct from his NES and SNES adventures. Overall, as you can tell from its placement here, the results offer one of the best Game Boy games ever made.
The challenge for Super Mario Land 2: 6 Golden Coins is also improved from the first Super Mario Land. The worlds you have to explore feel bigger, too. This is another Game Boy game that really pushed the limits of the hardware, and Super Mario Land 2 is still a sterling Mario release.
5. Final Fantasy Adventure
Developer: Square
Publisher: Square
It's interesting to note that Final Fantasy Adventure, the first of three titles on the Game Boy in this series, is not actually a Final Fantasy game. It belongs in the SaGa Frontier series, another long-running RPG franchise from the legendary company.
However, while this is certainly interesting, it doesn't really make a difference to how much fun the game proves to be. The action RPG elements make for quick, lively gameplay that will likely appeal to Zelda fans.
At the same time, Final Fantasy Adventure also has the sort of RPG elements Square Enix continues to utilize in many of their games. There's a class system, the need to level up your characters, and a range of areas to explore. The other two in the Final Fantasy Adventure series are well worth seeking out on their own.
4. Pokémon Red and Blue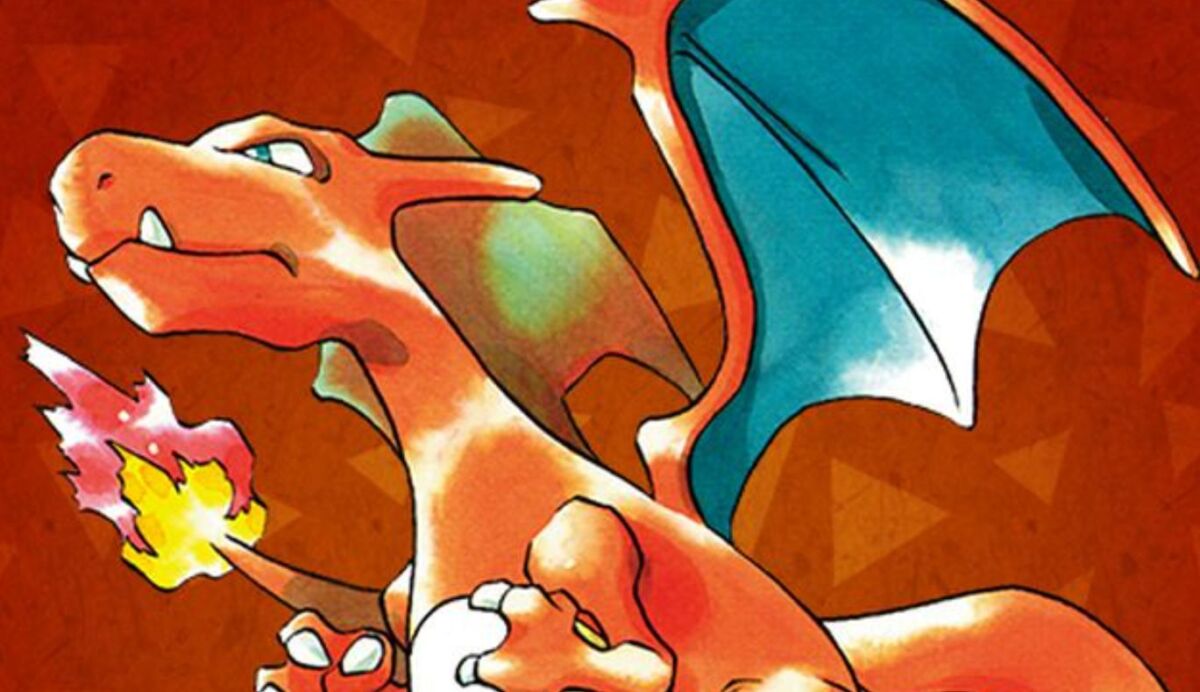 Developer: Game Freak
Publisher: Nintendo
More than 25 years have passed since the release of two games that for many started their love of Pokémon. The pop culture juggernaut that Pokémon now is can be largely traced back to Pokémon Red and Blue. Both games are functionally the same, but we're pairing them together as many often do because they're two halves of a whole experience. Chances are, you'll want to travel and capture every Pokémon the game has to offer. Trading with another Game Boy player may prove difficult.
Beyond the cultural importance of these games, Pokémon Red and Blue are still just engaging, addictive games. It's not hard to see why they're two of the best Game Boy games outside of what they did for Nintendo's sales from the late 90s on.
Simple controls and straightforward RPG mechanics allow players to immediately step into this world and become obsessed with catching 'em all. There have been many games in the franchise since, but the originals still remain the favorites of millions.
3. Wario Land II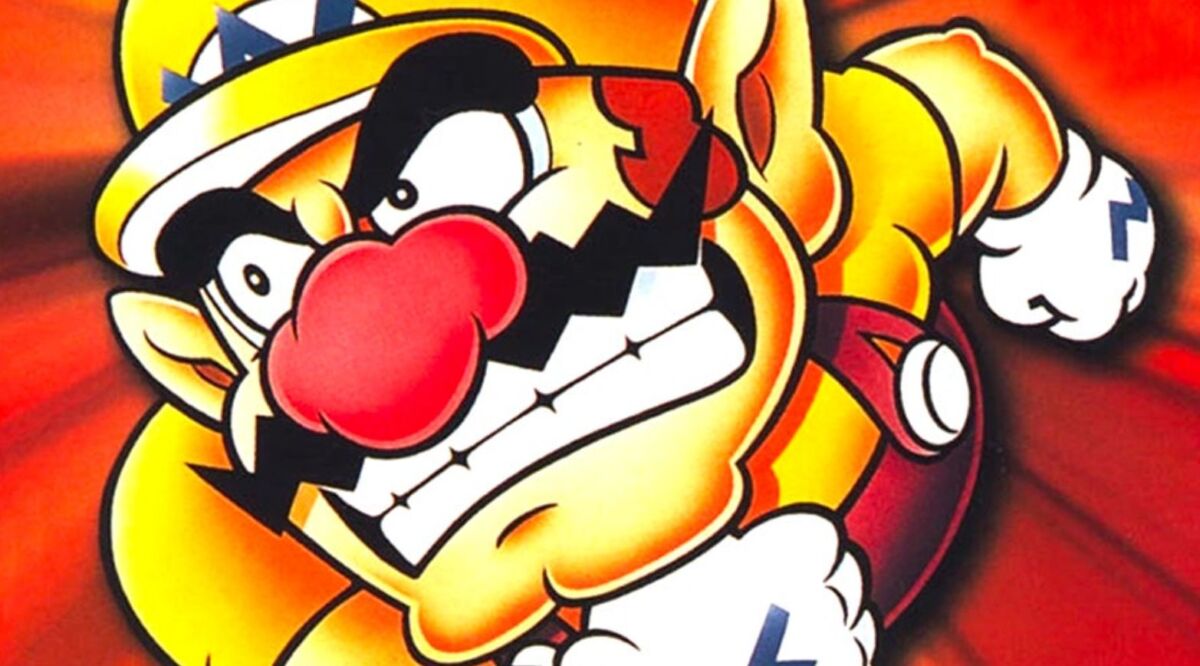 Developer: Nintendo
Publisher: Nintendo
Making Wario the star of Super Mario Land 3 was a good idea, as it put an entertaining spotlight on Mario's craven, selfish doppelgänger in a solid platformer. The 1998 follow-up Wario Land II dropped the Mario connection entirely, letting the chubby maniac stand all on his own. Wario Land II is a perfect example of a game tailored to a unique character.
Wario doesn't go about his platforming business quite like anyone else in Wario Land II. You get to charge at enemies, but this isn't a brawler. The focus here is on exploration and puzzle-solving. A lot of your success in Wario Land II comes down to unique strategy.
Wario Land II has a good sense of humor and some of the best graphics you'll see on the Game Boy. This is a goofy, impressive, and surprisingly replayable classic that still ranks among Wario's best ever outings.
2. Tetris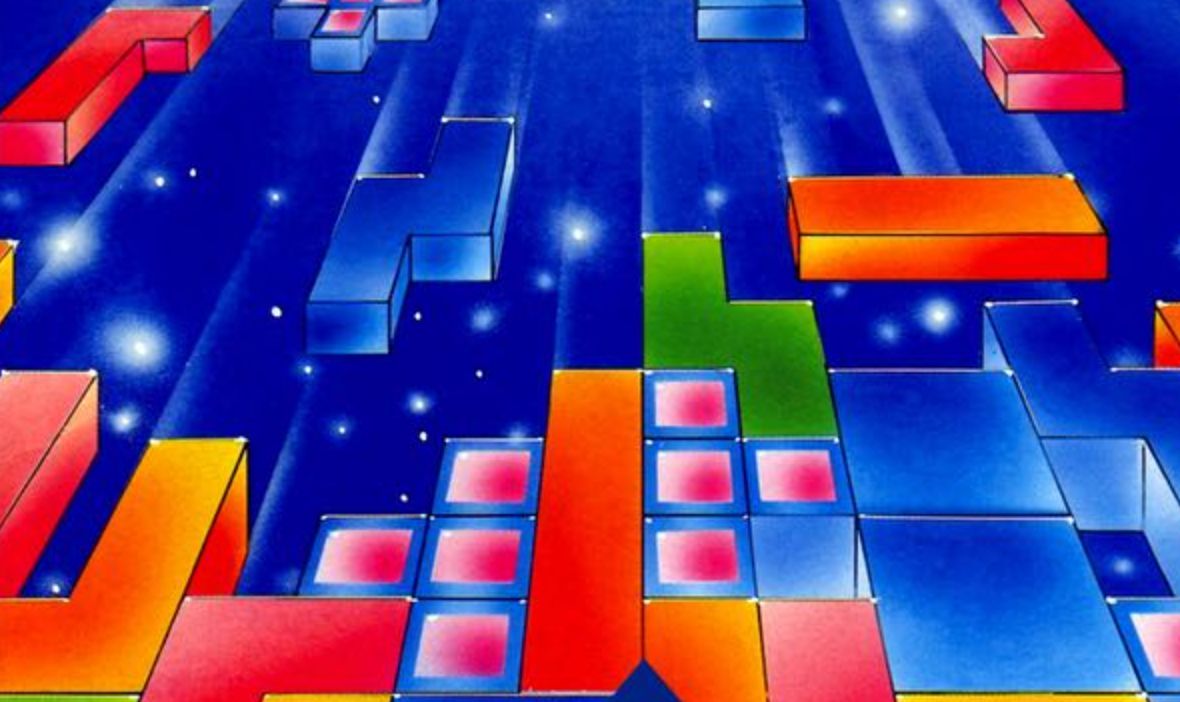 Developer: Nintendo
Publisher: Nintendo
No game in 1989 was better suited to the task of selling the world on Nintendo's darling new Game Boy than Tetris, or better at selling packs of AA batteries, for that matter.
The feverishly popular puzzle game in which you move blocks around to complete lines and earn points proved to be a huge selling point for potential Game Boy customers. Bundling the game on a handheld console that appeared to be unlike anything the world had ever seen before helped the Game Boy to sell tens of millions of units of hardware.
Tetris was two things. It perfectly summarized the lighthearted and on-the-go fun you could have with the Game Boy, but it was also one of the most enjoyable and accessible video games ever created. Almost 40 years from its initial release, Tetris is still one of the greatest video games of all time.
1. The Legend of Zelda: Link's Awakening
Developer: Nintendo
Publisher: Nintendo
It's not unreasonable to say that The Legend of Zelda: Link's Awakening is the best Game Boy game that was ever released for the system. There's several arguments that could be made for why, but it really boils down to the ambitious scale of this adventure on the handheld Game Boy.
The system's most popular titles were often the ones that embraced the limitations of this hardware and looked for ways to create a game as rewarding as anything on the NES or even SNES. No other game did this more successfully than The Legend of Zelda: Link's Awakening, and few Zelda games are as delightfully odd as this one either, as you try and track down a giant fish dreaming in an egg on top of a mountain.
The game has been released a few different times over the years. There's Link's Awakening DX made specifically with the Game Boy Color in mind, as well as a 2019 remake for the Switch that's a delight. However, there's something special about the original The Legend of Zelda: Link's Awakening.
READ NEXT: 20 Best Game Boy Advance Games of All Time
Some of the coverage you find on Cultured Vultures contains affiliate links, which provide us with small commissions based on purchases made from visiting our site. We cover gaming news, movie reviews, wrestling and much more.