Released amidst a tumultuous period for the company, Sega's Saturn console was designed to compete primarily with the Sony PlayStation and Nintendo 64. It would ultimately fail at both of those tasks, despite releasing quite a few excellent games. The Saturn may not have seen a true Sonic the Hedgehog game, which some feel didn't help the console's struggle to make a dent in the wake of Sega's success with the Genesis, but it did get stone cold classics like the Virtua Fighter series, Daytona USA, entries from the Virtua Cop franchise, and the Panzer Dragoon titles.
As a matter of fact, if you're looking for the best Sega Saturn games released during the beleaguered system's nonetheless impressive lifetime, you'll find numerous titles that hold up beautifully even today. The Saturn wasn't a success per se, but you could hardly call it a failure either judging from these games.
The Best Sega Saturn Games
15. Saturn Bomberman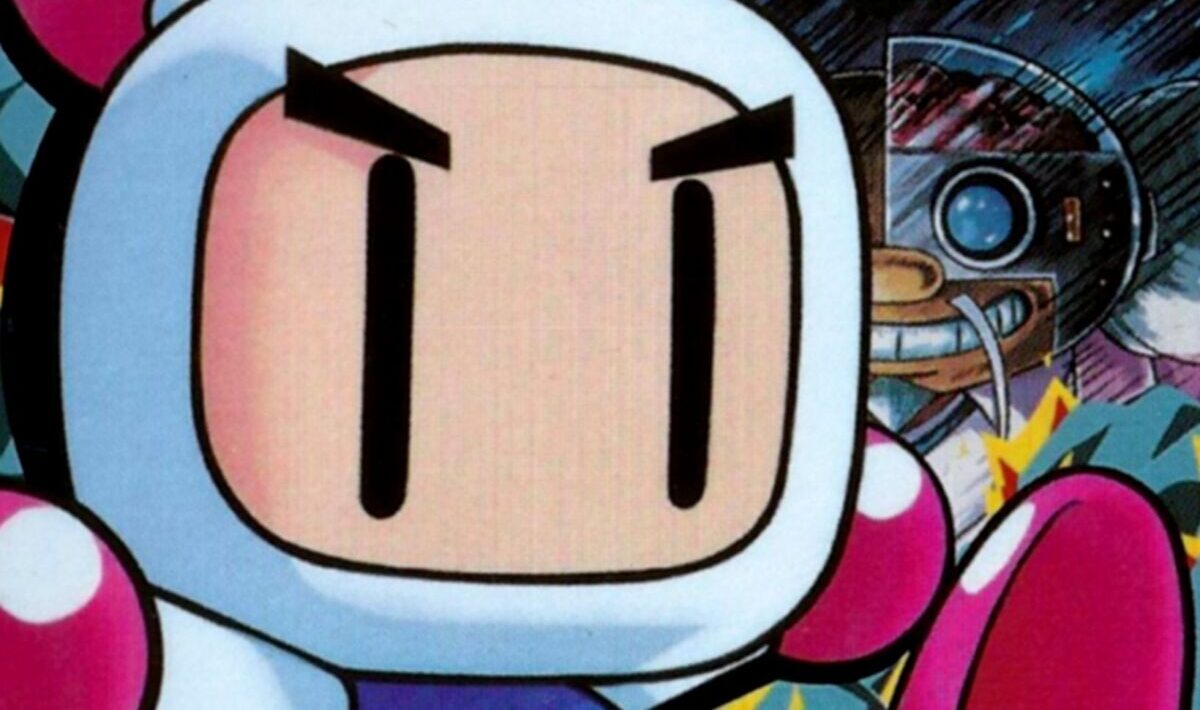 Developer: Hudson Soft
Publisher: SEGA
Most of us are familiar enough with the iconic Bomberman series to get the gist of what Saturn Bomberman is all about. However, if you don't know, the games boil down to planting bombs in a clever maze to destroy your friends, who are doing the exact same thing. Saturn Bomberman lacks a story mode, which would have been fun on Sega's legitimate 32-bit heir, but the multiplayer is always the essential component to any Bomberman game.
So when it comes to pure entertainment, with game mechanics that literally anyone can understand, Saturn Bomberman is one of the best multiplayers of the era. Up to 10 players can join in the fun, with the visuals of the game dynamic and adorably chaotic throughout.
14. Mega Man 8
Developer: Capcom
Publisher: Capcom
Mega Man 8 brought the Blue Bomber to stunning 32-bit platforms, including the Saturn and the PlayStation. The game sticks to the best of what works for this series, with Mega Man trying to stop Dr. Wily's newest and darkest scheme. However, Mega Man 8 doesn't just retread its formula. The game is ambitious in wanting to take full advantage of something like the Sega Saturn, and it never fails in doing so.
Everything about the Mega Man series gets a serious upgrade here. The 2D sprites are exciting and varied, with atmospheric backgrounds, a deeper story that featured cut scenes with voice acting, and a steeper degree of challenge. Mega Man 8 proved the 32 bit era could produce brilliant action platformers.
13. Virtual On: Cyber Troopers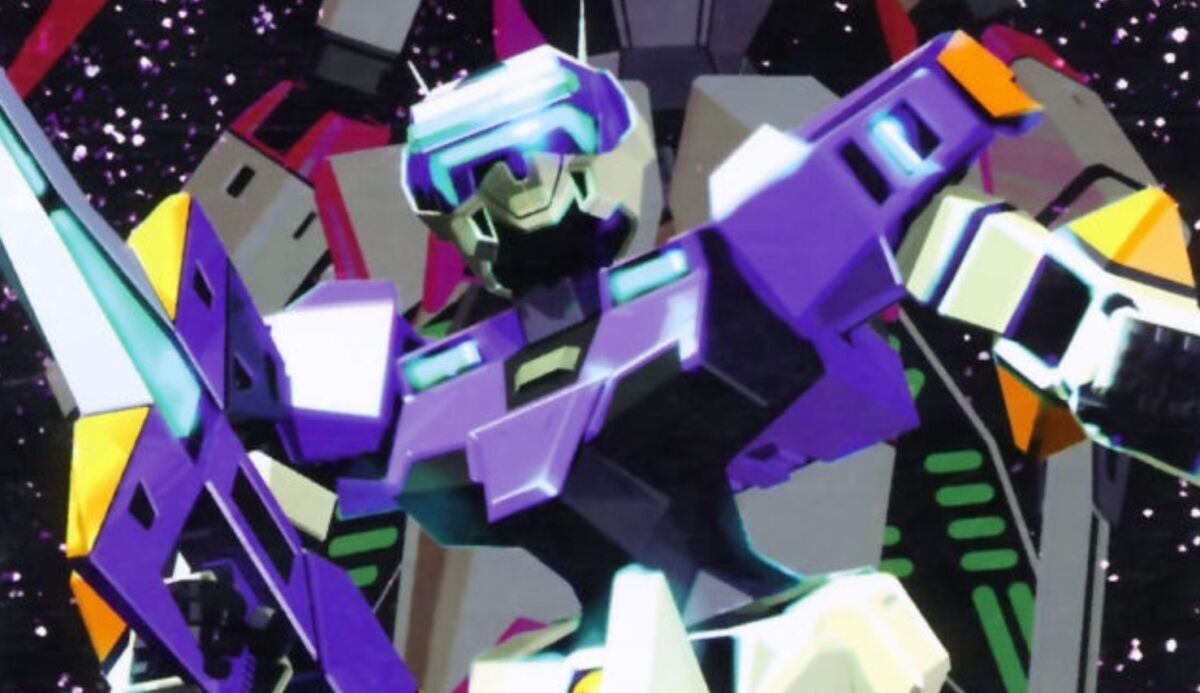 Developer: SEGA
Publisher: SEGA
Virtual On: Cyber Troopers was a good example of the software Sega could make for their own console. Originally released to arcades, the Saturn port offers the same instant appeal of commanding a giant robot fighting another giant robot in various arenas. The game is straightforward in this regard, but don't let Virtual On: Cyber Troopers fool you into thinking it's simplistic. Even in the present, this game provides a myriad of challenges.
Featuring 8 battle droids and 10 arenas, Virtual: Cyber Troopers offers a rich combat experience for those who can adapt to its sometimes complicated controls. The game showed a lot of what the Saturn could do, and perhaps could have done better with time.
12. Magic Knight Rayearth
Developer: SEGA
Publisher: Working Designs
There's more to Magic Knight Rayearth than the trivia fact that its 1998 North American release from Working Designs would be the last Saturn title for that region. This is a lush, vibrant, and most importantly well-made action RPG based on the beloved manga and anime series from CLAMP.
Magic Knight Rayearth focuses on three young girls who travel to a mystical land and are tasked with rescuing a princess named Emerald. The RPG elements are pretty minimalist here, but work well within the framework of fighting enemies and solving puzzles in real time.
Magic Knight Rayearth is a bittersweet conclusion to the Saturn's lifespan in North America. The writing and humor are fantastic, the characters are charming, and the game itself is immersive and gorgeous. It deserved better.
11. Guardian Heroes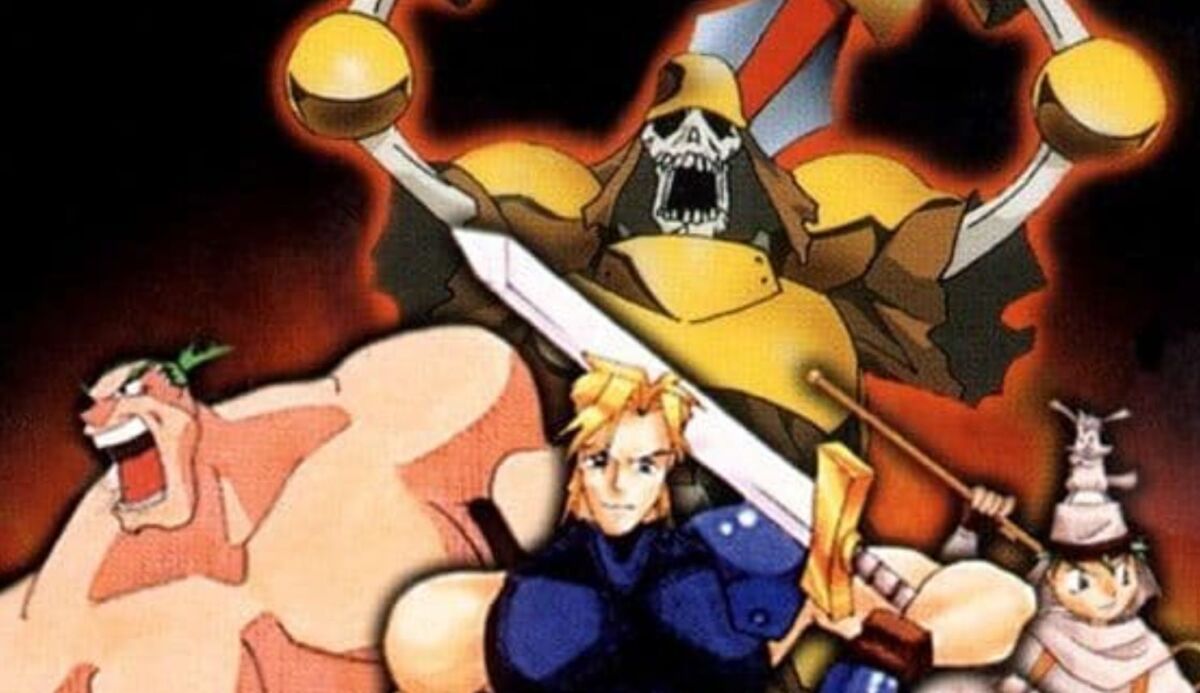 Developer: Treasure
Publisher: SEGA
There aren't too many beat-em-ups quite like Guardian Heroes. Combining a visual style and basic gameplay approach that might remind you of Sega's legendary Golden Axe series with some nicely-utilized RPG elements, this is one of the most interesting hybrids on a console that seemed eager to focus on new ideas.
The story mode and multiplayer for Guardian Heroes are each fantastic in their own right. Branching paths add further layers of depth to this game. Guardian Heroes is pure arcade fun, but the game also utilizes creative concepts that allow it to go a bit further than what you might be expecting. The game also still looks absolutely fantastic.
10. Daytona USA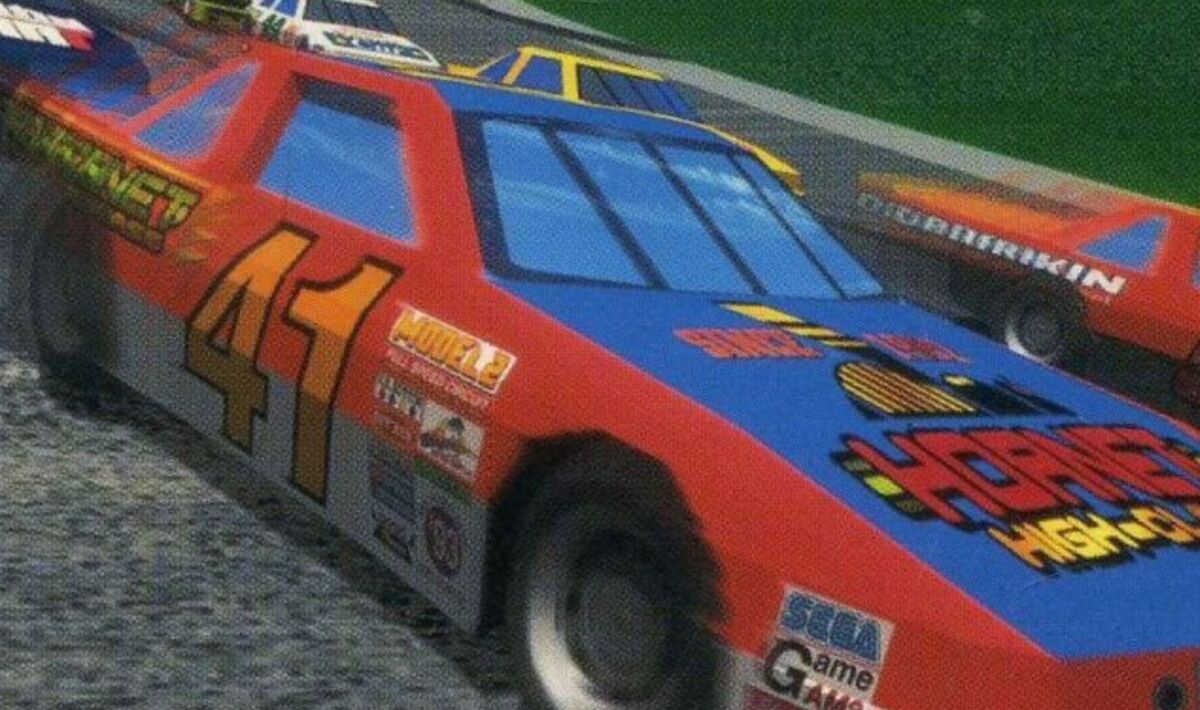 Developer: SEGA
Publisher: SEGA
Right from the start, Sega promised a console that would flawlessly port their biggest and most successful arcade releases. Daytona USA not surprisingly was at the top of many fans' lists.
The actual release proved to be a remarkable example of the power this console was going to bring to the table. Naturally the game shows a little bit of age, but the visuals are still striking and colorful, and above all else Daytona USA is still tons of fun to play.
Daytona USA exemplifies the fast-paced and constantly exciting arcade games Sega was producing in this period. The company might have been experiencing some serious internal and external issues by 1995, the time of Daytona USA's release, but they were still making the games people wanted to play.
9. Die Hard Arcade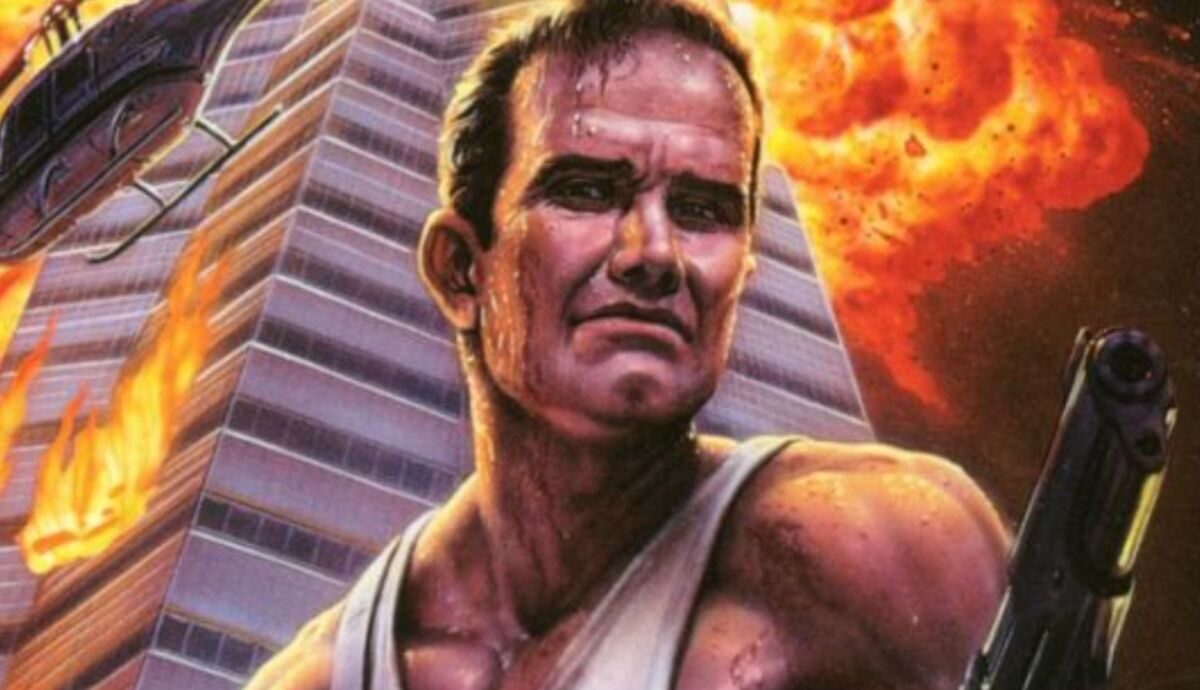 Developer: SEGA
Publisher: SEGA
Saying Die Hard Arcade is based on the classic Die Hard film franchise isn't all that accurate. However, Sega needed to do something with the license, so here we are.
It doesn't particularly matter that there aren't any movies in which John McClane teams up with a female officer named Kris Thompsen to save the President's daughter from terrorists. What matters more is that this 3D beat-em-up was intensely fun to play, despite a relatively complicated move set. Die Hard Arcade is an exercise in the ridiculous in every possible regard, and this is to the benefit of the game.
Over-the-top would perhaps describe Die Hard Arcade best. From the moves you can pull off, to the enemies you face, to the very silly storyline and characters, everything is as silly as it is playable.
8. Street Fighter Alpha 2
Developer: Capcom
Publisher: Capcom
Street Fighter Alpha 2 is another stellar title in Capcom's Street Fighter Alpha series. Some of the names and faces might be familiar, but the series, and this second game was no different, found a variety of ways in which to distinguish itself.
Street Fighter Alpha 2 features a unique, more vibrant animation style, combined with a custom combo system that's easy to understand but difficult to master. It was at the time of its release a formidable evolution of Capcom's flagship fighting franchise.
Fans of fighting games will find it easy to include Street Fighter Alpha 2 on their list of the best Sega Saturn games. Every character has something to contribute, and the game's various modes can keep you occupied for quite some time.
7. Astal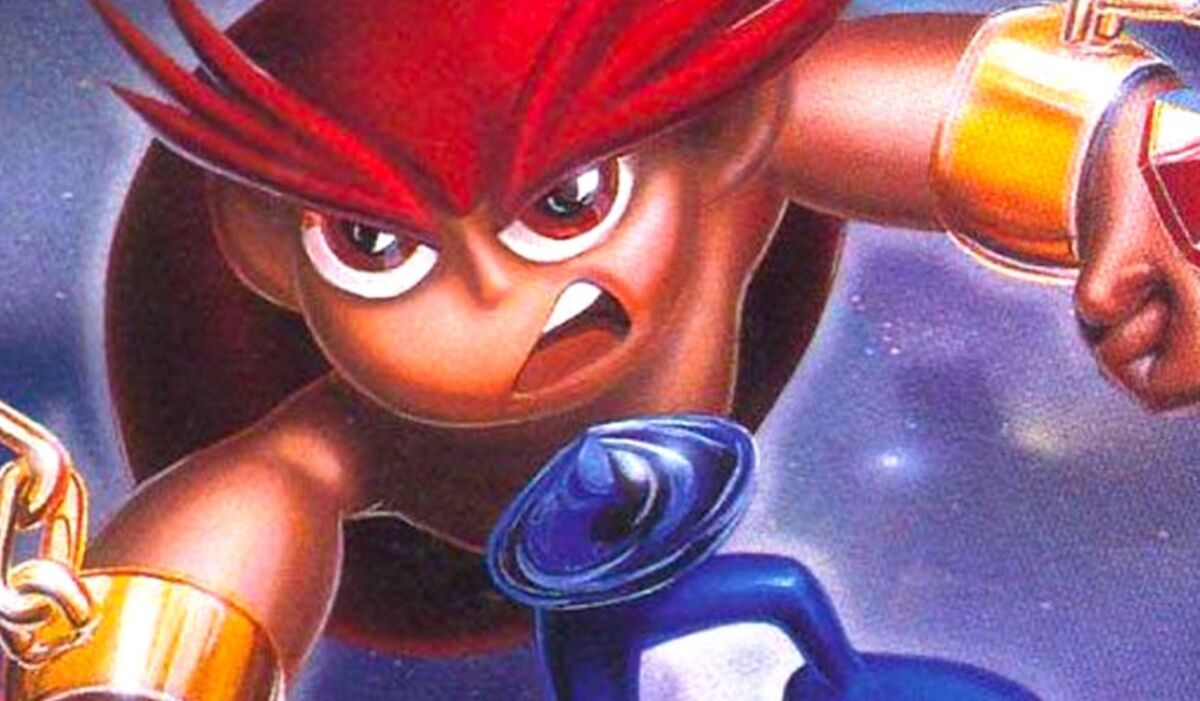 Developer: SEGA
Publisher: SEGA
Astral came to the early days of the Sega Saturn with the lofty desire to essentially play as an illustrated fantasy story. As a result, the hand-drawn quality of these characters and their world gives us one of the most visually stunning and unique Saturn games ever made. Astal is basically a platformer, but it succeeds in a variety of ways in making itself a little more than a simple genre descriptor.
You're a young boy fighting to save your love from a cosmic evil. It doesn't get much simpler than that, but anyone who dismisses Astal as a basic platformer with a standard story is missing out on an immersive atmosphere, a likable hero, and a truly original art style.
6. Virtua Fighter 2
Developer: SEGA
Publisher: SEGA
Textured polygons were a big deal when Virtua Fighter 2 lived up to everyone's expectations in 1995. This was a sequel that understood expectations, met those expectations, and showed with extraordinary playability and style how far the medium had traveled since the 70s.
Much of what made the first Virtua Fighter a treat to play can be found here, but with vast improvements to every single vital component. It wasn't arcade perfect, but Virtua Fighter 2 proved to be another winner for the Saturn's promise that Sega's hottest arcade hits were going to be well-represented. From graphics, to controls, to gameplay modes, Virtua Fighter 2 made a strong case to pick up a Sega Saturn.
5. Sega Rally Championship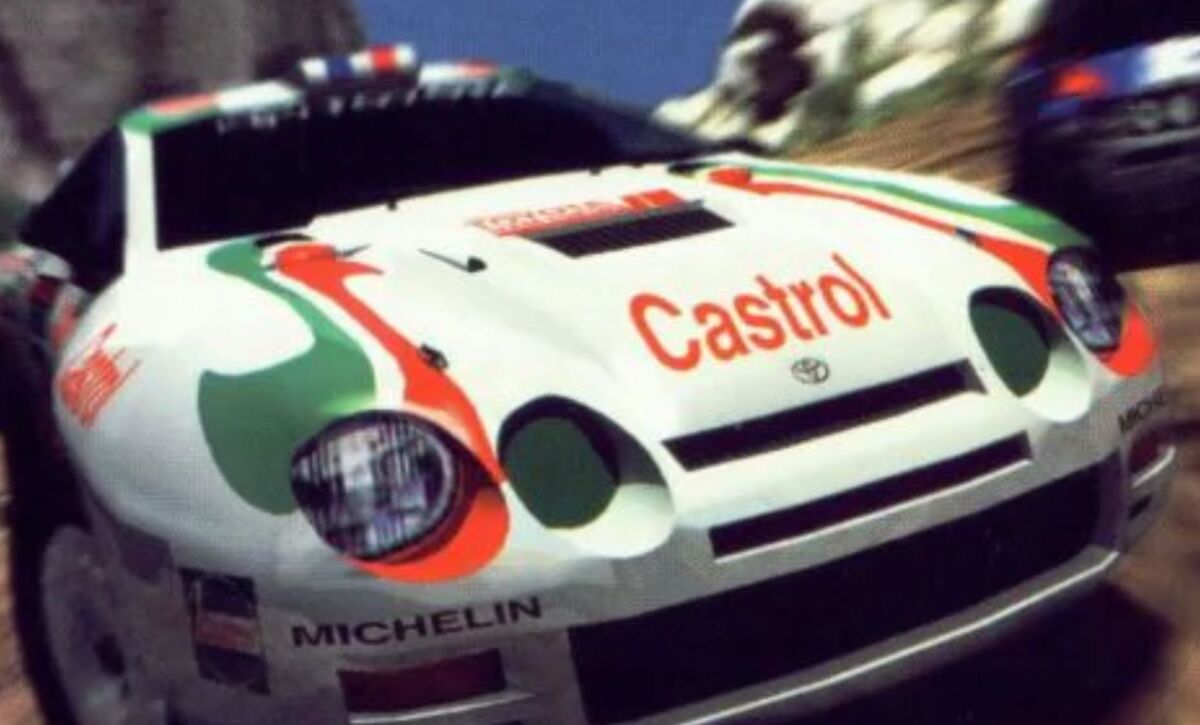 Developer: SEGA
Publisher: SEGA
At one time games like Sega Rally Championship emphasized that there were few that could even approach Sega in the arcade department. That fact still mattered when the Saturn debuted in the mid-90s with such releases as Sega Rally Championship. The company promised an arcade-perfect port of their hit racing title, which featured fast-paced racing against a sea of stunning backdrops. Did they deliver?
For the most part, yes, with Sega Rally Championship being a strong hit when the console needed to showcase what made it special. It's not flawless, but the graphics, physics, and handling all worked to make the game one of the best racing titles for home consoles in that period, as well as one of the best Sega Saturn games period.
4. Burning Rangers
Developer: Sonic Team
Publisher: SEGA
It didn't help the Sega Saturn that the system never received a true Sonic the Hedgehog release. At least part of that can be explained by the fact that the legendary Sonic Team was working on stuff like Burning Rangers for the Saturn instead. Released in 1998, at a point in which the Saturn was clearly on its way out, the game offered a truly unique challenge.
Burning Rangers will task you with fighting deadly fires in a utopian society. Armed with a cybernetic suit, you must prevent deaths, eliminate the blaze, and even defeat the maniacal figures who want to see the world burn. Burning Rangers has unique, compulsory gameplay, combined with awesome graphics and a kickass soundtrack.
3. Shining Force III
Developers: Camelot Software Planning, Sonic Co.
Publisher: SEGA
Imagine being a Saturn fan outside of Japan, playing and loving the first installment in Shining Force III, and knowing the odds of getting the other two installments are slim-to-none. Indeed, western players would only ever get to play the first part of Shining Force III during the lifespan of the Saturn. The other two chapters remained in Japan, leaving fans of this intensely satisfying 3D tactical RPG title frustrated.
Whether you decide to seek out the rest of this game for the Saturn, the one localized release is another strong RPG for the Saturn. Shining Force III offers deep gameplay, difficult and quite varied missions, and characters who help to only further the experience of completely surrounding yourself in a new world.
2. NiGHTS Into Dreams
Developer: Sonic Team
Publisher: SEGA
For all intents and purposes, Night, the star of NiGHTS Into Dreams, was the true mascot for the Sega Saturn. NiGHTS Into Dreams provided players with a surreal landscape in which to fly, collect orbs, and try for the best possible score across each stage. The game forced players to utilize what they understood about the platforming genre within the construct of some very different rules for gameplay from what they were used to.
Even the premise of NiGHTS Into Dreams remains fascinating, and quite different from everything else being released then or now. You're helping two young children confront their real-world problems with the inner strength they can derive from their dreams. This premise combines beautifully with a game that's easy to pick up, but damn near impossible to finish. A masterpiece.
1. Panzer Dragoon Saga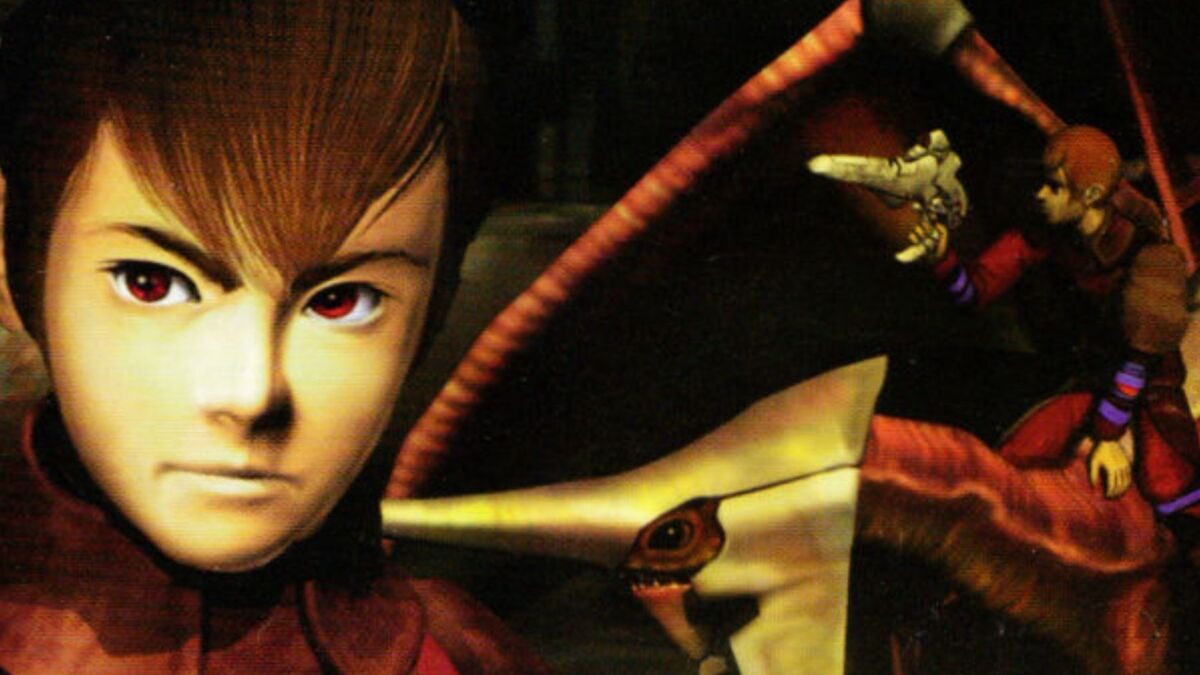 Developer: Team Andromeda
Publisher: SEGA
It's true that the Sega Saturn was simply not as powerful as the PlayStation. However, as games like Panzer Dragoon Saga proved, the system was still more than capable of delivering some of the best new titles of the time.
This classic JRPG offered players an experience as deep and engrossing as anything you could find on any other system at the time. Playing as the protagonist Edge (no, not the WWE legend), your simple story soon becomes a complex saga featuring dragons, empires, and a world truly unlike anything seen before or since this game was released.
Panzer Dragoon Saga deserves to be remembered in the same light as other RPGs of the 90s, including Final Fantasy VII, but the Saturn's relatively poor sales means it's a classic that few have actually played. Despite poor sales, Panzer Dragoon Saga remains the definitive title for a system that is still celebrated by many to this day, and rightly so.
READ NEXT: 20 Best Sega Genesis Games of All Time
Some of the coverage you find on Cultured Vultures contains affiliate links, which provide us with small commissions based on purchases made from visiting our site. We cover gaming news, movie reviews, wrestling and much more.