Thanks to the 1983 crash of the video game market, which particularly impacted North America, the Nintendo Entertainment System almost didn't make it to US shelves. A proven success in its native Japan, where the console was known as the Famicom, the NES would eventually go on to resurrect the video game industry as a whole. It became one of the hottest toys of the 1980s, and the console is still celebrated and enjoyed by gamers around the world to this very day, so much so that best games ever released for the console is a list that could potentially include dozens of entries.
Between 1985 and 1990 in particular, the NES saw a golden age of dominance that allowed them to become the definitive console manufacturer of the era. Nintendo would go on to continue this success with the Super Nintendo in 1991, but for now let's take a look back at 20 of the best NES games released during the iconic console's lifespan.
The Best NES Games
20. Maniac Mansion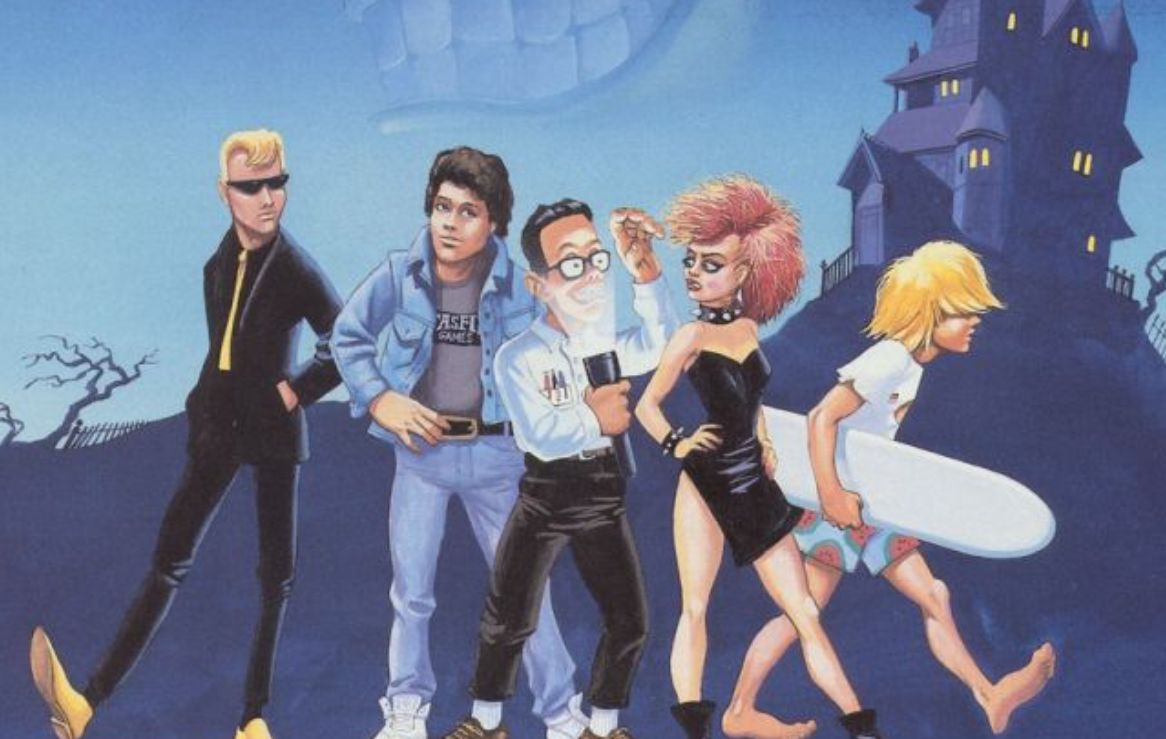 Developer: Lucasfilm Games
Publisher: Jaleco USA
Even in the heavily censored form NES owners received Maniac Mansion, it still feels like a miracle the game made it to Nintendo's juggernaut console in the first place. Originally developed for the PC in 1987, the point and click adventure, tasking you with saving your girlfriend from a mad scientist, stands out among the hundreds of titles that were released. It's a strange blend of comedic storytelling with sincere tributes to 1950s B movie schlock.
The humor of Maniac Mansion and its visual charm made the game an early hit for Lucasfilm Games. So unique and memorable are these elements, combined with the relatively straightforward gameplay, they persevere on the NES to make an all-time classic for the system.
19. Final Fantasy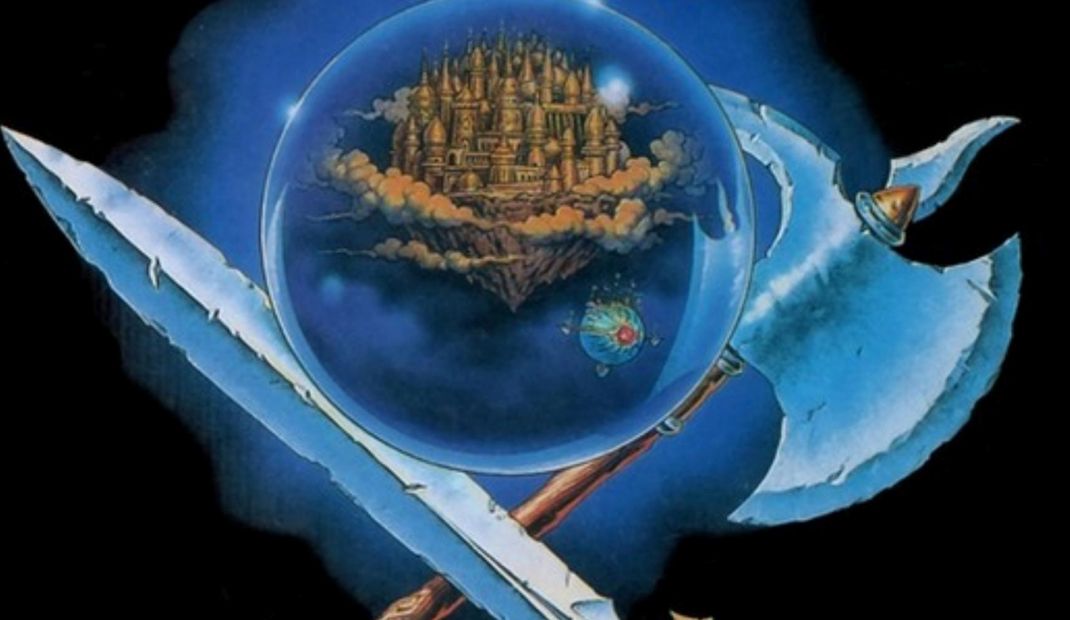 Developer: Square
Publisher: Nintendo
The usual jokes aside about Final Fantasy being anything but the "final" entry in this series, it's almost surreal to see where the most dominant RPG franchise in history began. The appeal of Final Fantasy is apparent even today. Borrowing some of the best parts of Dragon Warrior, while simultaneously popularizing other RPG elements that would become standard for the genre as the years went on, Final Fantasy was successful upon release.
Final Fantasy is a story of four classical elements, three continents, and a variety of characters, classes, and races. It was an impressive level of depth in 1990, and it's still an enjoyable turn-based RPG all these years later.
18. Mega Man 3
Developer: Capcom
Publisher: Capcom
By 1990, Capcom had a pretty clear understanding of what was needed to make Mega Man 3 another hit for the company. In the prime of Mega Man's NES run, we have some of the best graphics, stages, and robot bosses of the series. Mega Man 3 is really just a continuation of the stunning Mega Man 2. While it arguably doesn't reach the same heights as that game, this third entry is nonetheless one of the best NES games ever made.
Mega Man 3 features our little blue hero waging another war against Dr. Wily and his relentless robot army. Boss fights will pit you against the likes of Snake Man, Shadow Man, Gemini Man, and others. Some of the most memorable foes highlight this classic sequel.
17. Dragon Warrior
Developer: Chunsoft
Publisher: Enix
Final Fantasy improved on Dragon Warrior's (otherwise known as the very first Dragon Quest game) qualities in a variety of ways. However, in the battle of NES RPG classics, nothing hits quite as nice as Dragon Warrior's evidence that games and players alike could enjoy a deeper, richer narrative experience that doesn't sacrifice engaging gameplay. Dragon Warrior was in fact the first RPG of its kind to make its way onto a home console.
Even if you don't care about the game's achievement of being the first (for both the series and RPGs on home consoles), Dragon Warrior is still a fun title with plenty to offer, as you are tasked with the annihilation of the evil Dragonlord. Just keep in mind you're in for a pretty stiff challenge.
16. Mike Tyson's Punch Out!!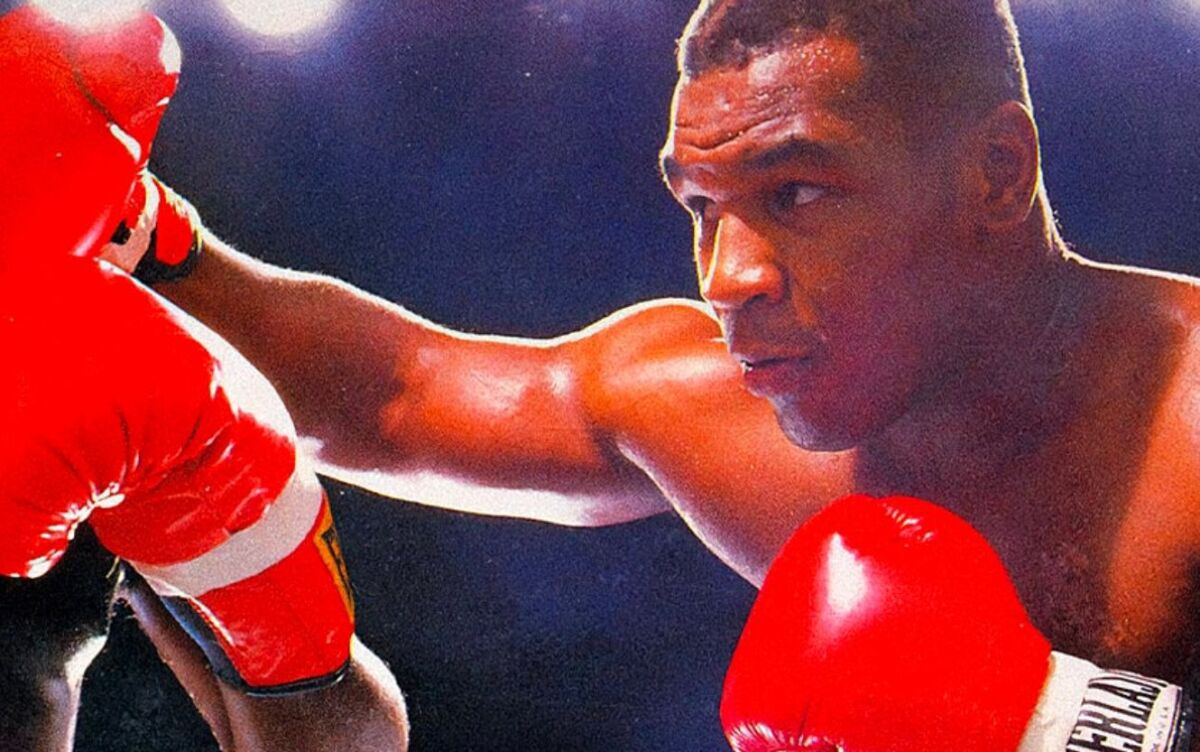 Developer: Nintendo
Publisher: Nintendo
Taking on the role of young underdog boxer Mac, Mike Tyson's Punch-Out!! challenges you to rise up in the rankings, challenge Tyson for the championship, and walk away a champion. Easier said than done, as the game features a wide range of difficult and varied opponents. The secret to the game of course is to study your opponents, figuring out their weak points for the optimal time to unleash those lefts and rights. However, as you may have already guessed, this is also easier said than actually done.
With Mike Tyson's Punch-Out!!, we have one of the most impressive and creative puzzle games ever made. You're also probably not going to get this game's soundtrack out of your head anytime soon.
15. DuckTales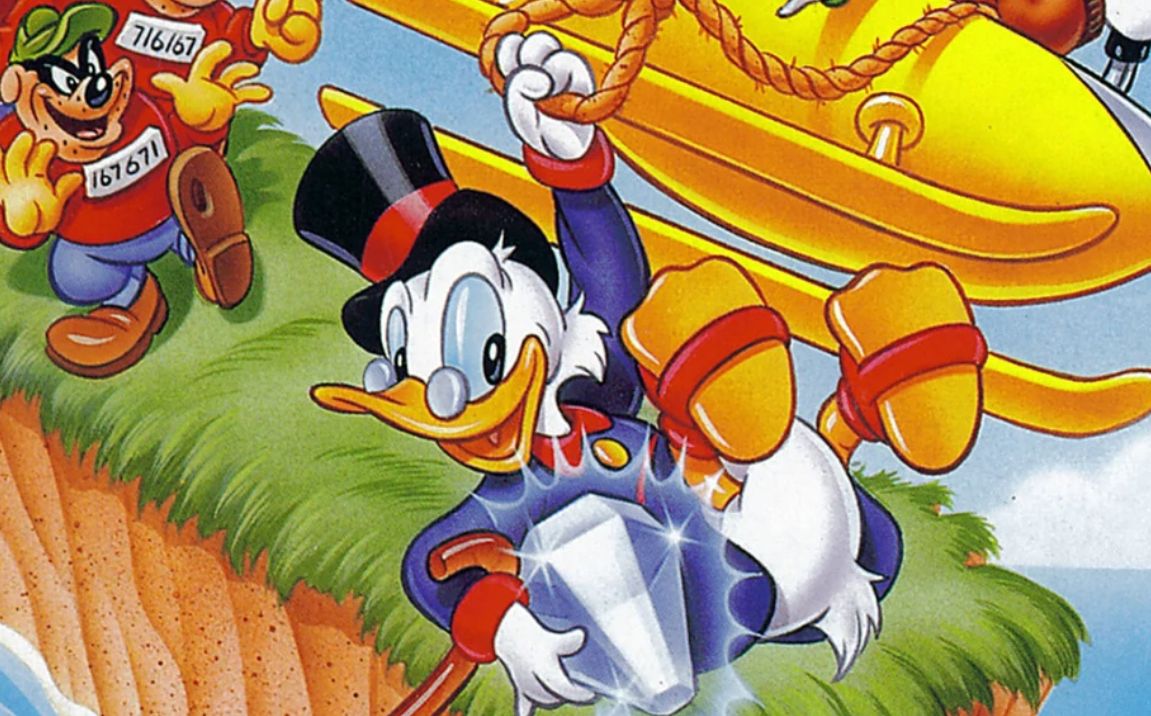 Developer: Capcom
Publisher: Capcom
The relationship between Capcom and Disney yielded some truly great platformers for the NES and SNES. The list includes Aladdin, Chip 'n Dale Rescue Rangers, and the all-time classic DuckTales. Combining the mechanics of their Mega Man games with a bright, vivid, and above all else challenging world, DuckTales has you playing as Scrooge McDuck on a quest to get even richer. That's the game, but the plot doesn't particularly matter does it?
DuckTales features six stages, a special ending that can be unlocked by collecting a certain amount of wealth and other treasures, and gameplay that has you hopping across the world. It's pure fun.
14. Castlevania III: Dracula's Curse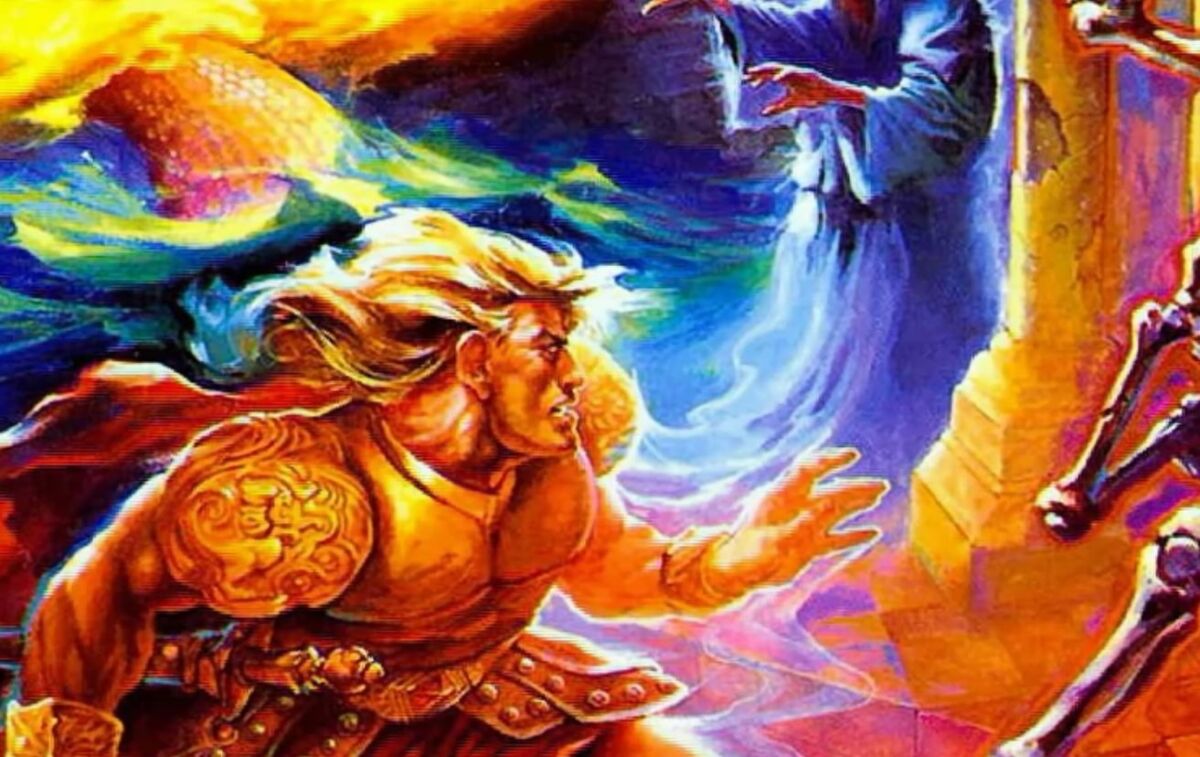 Developer: Konami
Publisher: Konami
Although Super Castlevania IV would be released just one year later for the SNES, Konami and their flagship Dracula-smacking series had one more classic to release for the Nintendo Entertainment System. Playing as the ancestor of Simon Belmont, our hero from the first game, Konami returned the series to the formula of the first game, giving us a fantastic conclusion to the saga on the NES.
Castlevania III remains an impressive achievement all these years later. Offering multiple paths and some of the stiffest challenges in the series, the game retains that potent replay value, combined with visuals and controls that are still as engaging as ever.
13. Super Mario Bros 2
Developer: Nintendo
Publisher: Nintendo
Regardless of why the west received a considerably different Super Mario Bros 2 than what Japan got, the game we're talking about here remains one of Mario's most memorable adventures. Offering considerably different gameplay, such as the ability to pick up and throw items and certain enemies, Super Mario Bros 2 was also the first time players could choose characters other than Mario or Luigi. Toad and Princess Peach each brought different abilities and qualities to a story that also curiously does not involve Bowser in any way.
In other words, Super Mario Bros 2 remains a bizarre outlier in the NES run of everyone's favorite mustachioed plumber hero, but it's also an absolute classic on the console.
12. Tetris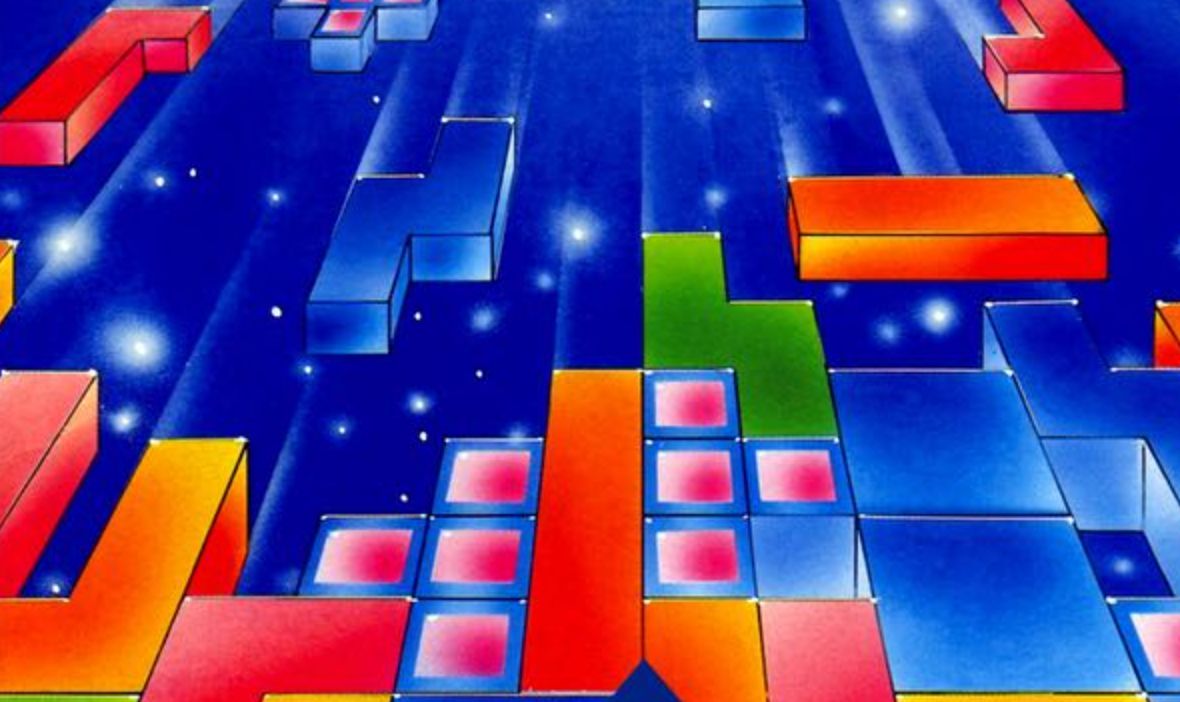 Developer: Nintendo
Publisher: Nintendo
Well, it's Tetris. Not sure what you're expecting here. Coming to the NES in 1989, and getting immersed in some controversy when the company Tengen released their own version of the game, Tetris brought to players the opportunity to play the iconic puzzle game on their home consoles. The version released by Nintendo is still one of the most addictive and engaging game experiences in video game history. It's still remarkably easy to pick up the controller, start playing, and wonder just what happened to the last four hours of your life.
Tetris is like that sometimes, even decades after its conception. Is this NES version the best edition of Tetris ever released? You can decide that for yourself (we have a lot of time for Effect), but there's no question that this is one of the NES' best ever games.
11. Teenage Mutant Ninja Turtles II: The Arcade Game
Developer: Konami
Publisher: Ultra, Konami
Teenage Mutant Ninja Turtles II: The Arcade Game is one of the best arcade-to-console ports of the era. No one imagined that the aging Nintendo Entertainment System (the console had been out stateside for approximately five years) would be able to emulate the 1989 arcade smash Teenage Mutant Ninja Turtles to perfection. Nonetheless, what we do have in this game, in which you and a friend play as any of the four turtles in a battle against Shredder and Krang, is pretty impressive.
Not only is the core appeal of this side-scrolling beat-em-up largely intact, but the game also featured an entire extra stage — you can't do much better for straightforward brawling on the NES. Teenage Mutant Ninja Turtles II: The Arcade Game is the best kind of button masher.
10. Batman: The Video Game
Developer: Sun Electronics
Publisher: Sunsoft
There aren't a ton of great movie licensed games for the NES, so that makes Batman: The Video Game all the more remarkable. You also can't mention Batman: The Video Game without touching on the soundtrack, which remains a banger to this day.
An immensely difficult action platformer that actually does feel like something associated with Tim Burton's 1989 film, Batman: The Video Game was quite possibly the best Batman game ever made until the 2000s. You're Batman, and it's up to you to stop the Joker in a surprisingly immersive version of Burton's Gotham City. That's the premise, but the game provides a degree of challenge that made it a hit upon release with Batman fans and even those looking for something fresh to play on the NES. The game's fun only amps up further from the title track and start screen.
9. Castlevania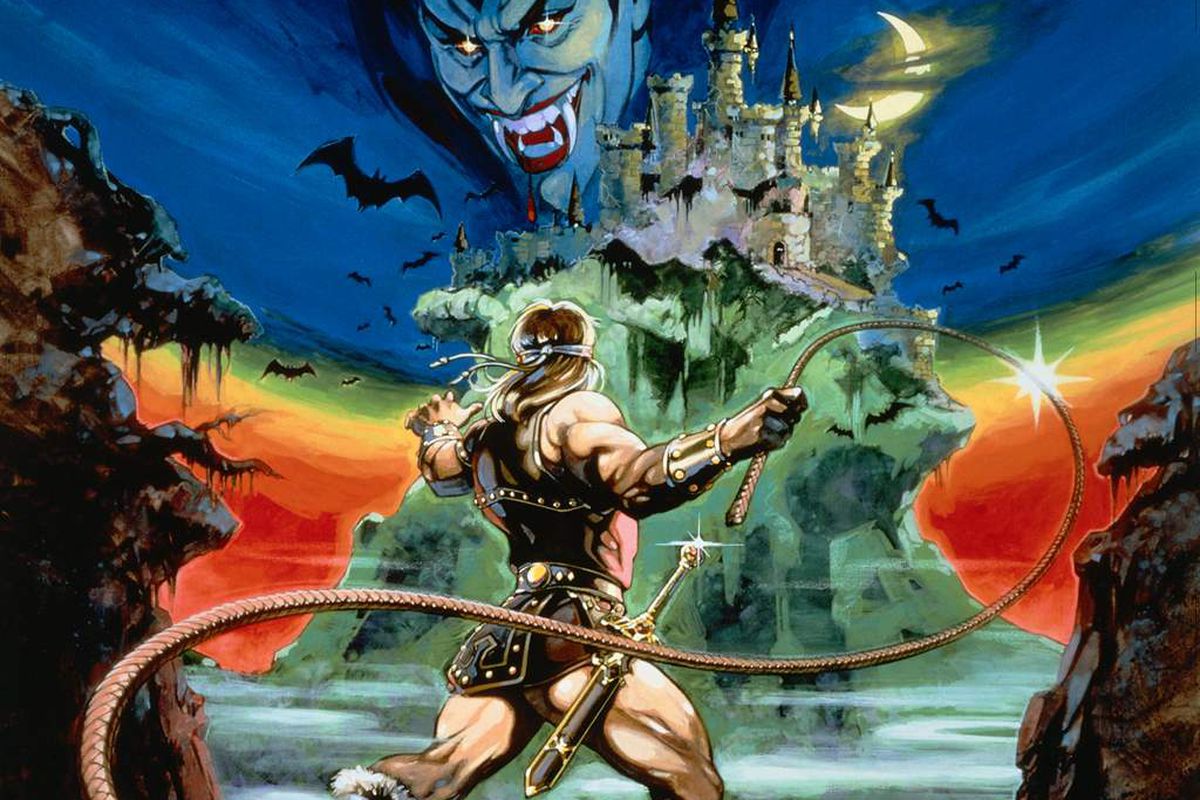 Developer: Konami
Publisher: Konami
It's incredible to look back and see how many of the best video game franchises of all time got their start on the NES. Castlevania begat dozens of sequels and prequels, and this first entry is a great reminder of why this series has been such a juggernaut influence on platformers, horror games, and more. Taking control of Simon Belmont, you're treated to undead enemies, large 2D worlds to conquer, and one of the best soundtracks on the NES.
Castlevania isn't just fun to play, it's also infuriatingly difficult at times while still being absolutely compelling. The series would emphasize that part with future titles, but this game sets a high bar for challenge that can still make you question your sanity.
8. Ninja Gaiden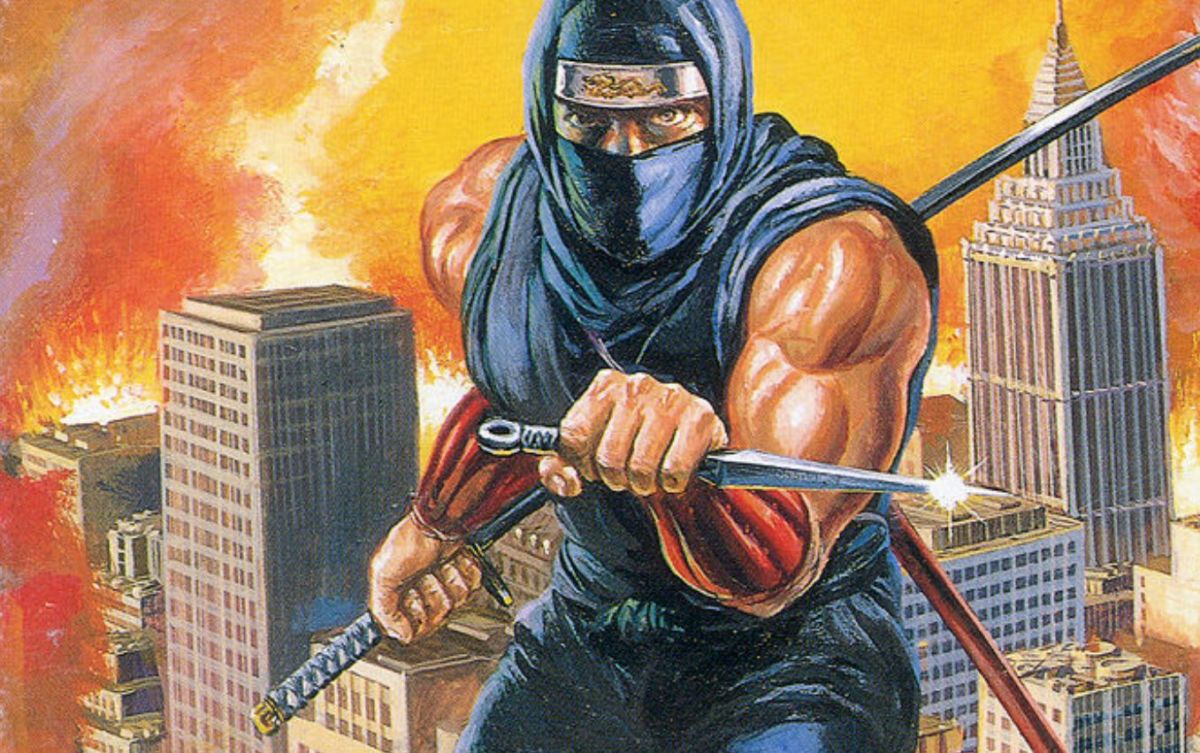 Developer: Tecmo
Publisher: Tecmo
Ninja Gaiden would quite possibly be the best NES game ever if degree of challenge was the most important metric. It's not, but Ninja Gaiden combines that extreme difficulty with other perks like great graphics and deceptively simple gameplay to create a masterpiece. With a little diligence, your journey as the ninja warrior Ryu Hayabusa will at least get you through the tough-but-not-impossible first stage. You may even get through stage 2, impressed by the game's relatively deep story and impressive cinematics.
But when it comes to actually finishing Ninja Gaiden, which even some of the most seasoned NES players simply cannot do, you're in for the fight of your life. Ninja Gaiden is a blast, but check your blood pressure sporadically while playing.
7. Metroid
Developer: Nintendo
Publisher: Nintendo
Metroid on the NES represents yet another franchise that got its start on this remarkable little machine. The game was a decidedly unique destination on the 1987 video game landscape. It presented a true non-linear experience for NES players, while also offering a singular visual punch, a sci-fi horror story evocative of movies like Alien, and one of the most interesting protagonists of this time.
Metroid, for all its uniqueness, doesn't forget to be enjoyable, with the challenging action platformer gameplay keeping you enthralled from start to finish. You can get into Metroid quickly, compelled by a strange game that rewards curiosity and fast reflexes. While its sequel pretty much perfected the formula, the original still has a lot to hook you.
6. Kirby's Adventure
Developer: HAL Laboratory
Publisher: Nintendo
Kirby's Adventure was released in the twilight of the NES' stunning lifespan. The game brought the little pink hero to a system at least stronger than the Game Boy, where the series originated the year prior in 1992. Kirby's Adventure takes the basic side-scrolling premise of guiding Kirby in his quest to defeat the heinous King Dedede and restore the Star Rod, and takes advantage of everything the NES can do. That means a richer and deeper platforming experience that never ceases to be a good time.
Much of what makes the Kirby games work can be found in Kirby's Adventure, the first Kirby game to show the pink hero in glorious color. However, the most notable addition to this series would be Kirby's copy ability. It's essential to the games (and Kirby as an icon) now, but this was the first time it was ever included.
5. Contra
Developer: Konami
Publisher: Konami
There aren't a lot of NES games that feel more relentless in their attack on our reflexes than Contra. Based on an arcade hit for Konami, this run-and-gun title pits you and maybe a friend against alien invaders in the Congo. Simple enemies become increasingly alien and elaborate as you go on, until you find yourself dealing with a seemingly endless horde of truly bizarre and destructive creatures. Contra doesn't let up for even a second.
The timing and reflexes required to be exceptional at even this first entry in the long-running but currently dormant Contra series is something that must be experienced firsthand. Few NES games push you like Contra, and few modern games match its difficulty and subsequent sense of reward.
4. Super Mario Bros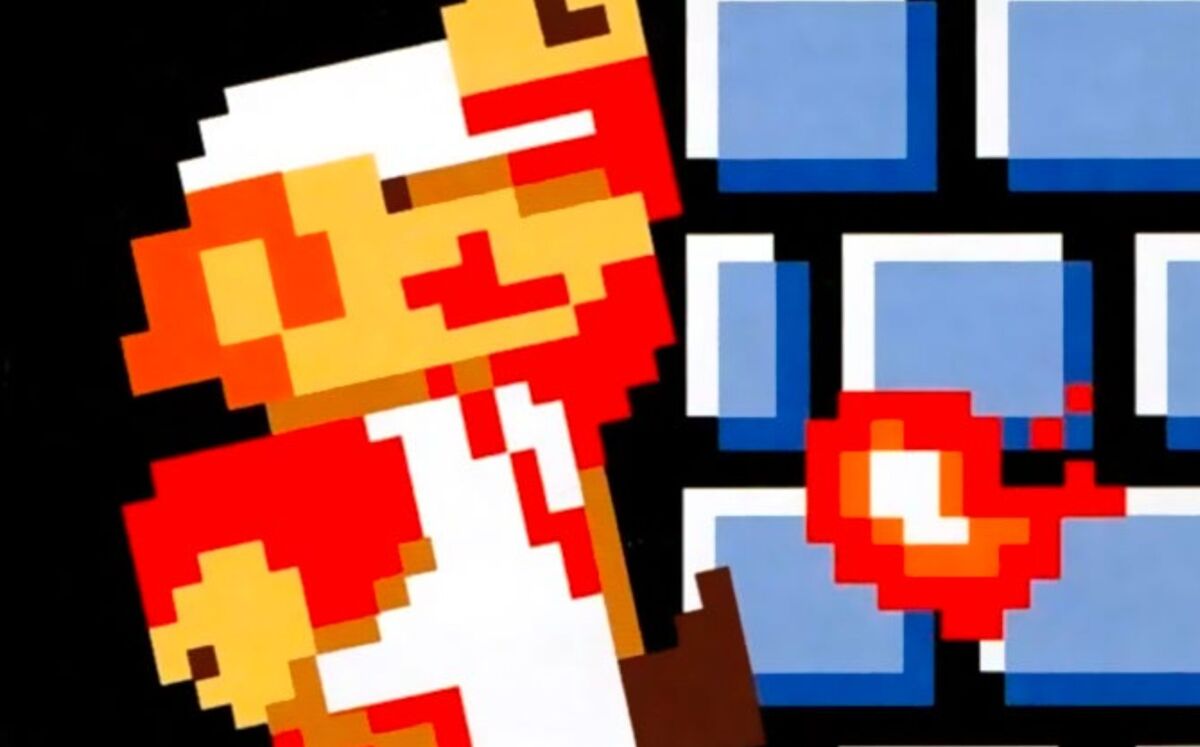 Developer: Nintendo
Publisher: Nintendo
The game that put Nintendo on the map in the west, Super Mario Bros wasn't the first appearance of Mario by a longshot. But it was the game that proved that when it came to the Nintendo Entertainment System, a new era had truly and definitively arrived. It's difficult almost 40 years later to stress just how massively successful this game was, creating not only a mascot who continues to be in brilliant games to this day, but also proving Nintendo was something quite different from past giants like Atari.
Super Mario Bros was the game that introduced many to the NES in the first place. It's notable for that, but don't forget this is still a really simple, engaging, and enjoyable classic to pick up and play even today.
3. Mega Man 2
Developer: Capcom
Publisher: Capcom
With Mega Man 2 Capcom proved you could make a good thing even better. Doing away with the most unforgiving elements of the first game (no continues, imagine that for a moment), the company did not skimp on ensuring players would still get a tremendously challenging experience. The game brings back Dr. Wily with a new robot army and designs on taking over the world, and it's up to you as Mega Man to defeat the robots, gain their weaponry, and take down Wily for good.
Mega Man 2 has some of the best robot bosses in the series, including Metal Man, Crash Man, and Quick Man. It provides the best of all things in an NES Mega Man release.
2. The Legend of Zelda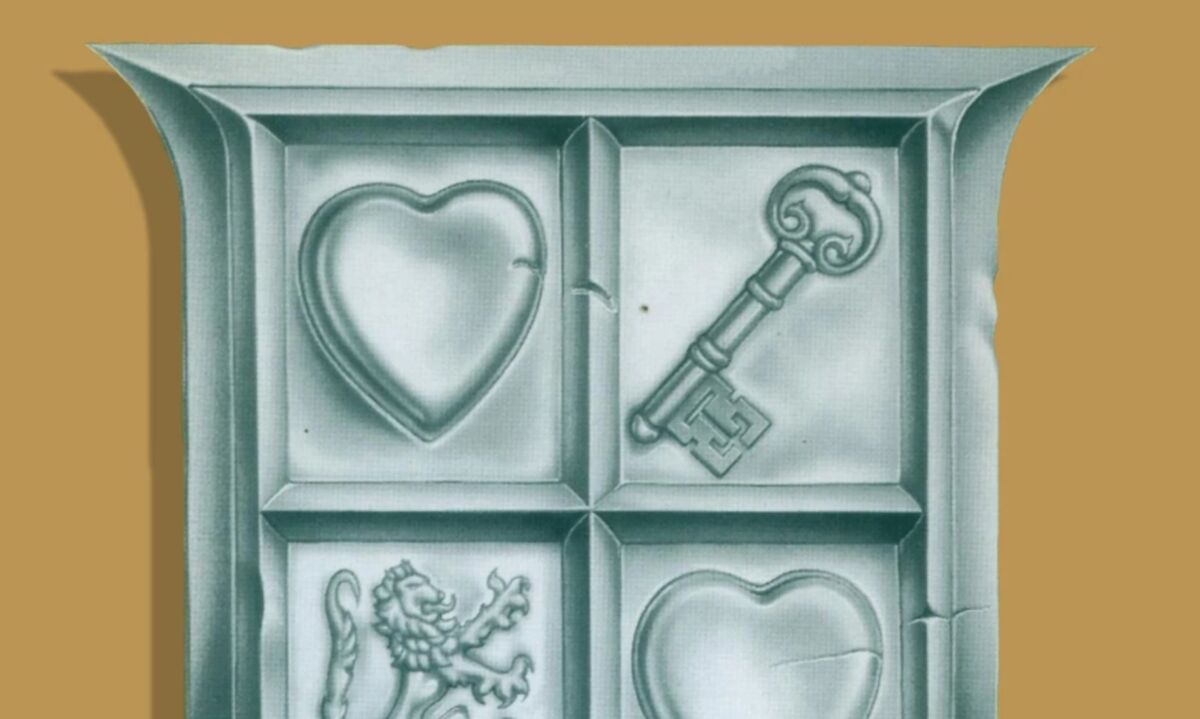 Developer: Nintendo
Publisher: Nintendo
Nintendo continued their dominance of the 80s with The Legend of Zelda. This is the title that started it all for one of the most beloved series in the Nintendo canon. The Legend of Zelda tells the story of a young hero named Link and his quest to restore the Triforce, rescue Princess Zelda, and destroy the monstrous Ganon. The game drops you in the vast world of Hyrule, and expects you to adapt and survive to everything your enemies are going to throw at you.
Combining puzzle elements with strategy and action, and then putting all of that into a lush, dangerous world, The Legend of Zelda was a winning formula in 1986. Very little has changed in that regard since.
1. Super Mario Bros 3
Developer: Nintendo
Publisher: Nintendo
The NES arguably reached its zenith in 1990, with the release of Super Mario Bros 3. For the third entry directors Shigeru Miyamoto (the man responsible or partially responsible for many of the best NES games we've covered here) and Takashi Tezuka expanded on Mario and his universe in a way that can only be described as profound. Everything was literally bigger, with varied worlds, distinctive world bosses, and game mechanics that covered a lot of potential but never became overly complicated.
Everything in Super Mario Bros 3 was also literally better, as well. The game solidified Mario as a global brand, but above all else it was also at that point quite possibly the best video game ever made.
READ NEXT: 15 Best Game Gear Games of All Time
Some of the coverage you find on Cultured Vultures contains affiliate links, which provide us with small commissions based on purchases made from visiting our site. We cover gaming news, movie reviews, wrestling and much more.