It makes perfect sense that Nintendo's iconic Game Boy was eventually surpassed by another Nintendo handheld. Originally released to exist alongside the Game Boy Advance and GameCube in 2004, the Nintendo DS would eventually become Nintendo's handheld leader, before eventually being replaced by the 3DS in 2011. It isn't hard to see why the handheld succeeded for so long when there's so many possible contenders for the best Nintendo DS games of all time.
Why was the Nintendo DS such a hit for Nintendo, with sales in the range of more than 130 million units? Perhaps it was a fairly impressive combination of old and new ideas. The console was backwards compatible with the Game Boy Advance, paid tribute to Nintendo's best with stellar new releases, and took advantage of a dual screen feature. You would use the top screen for traditional playing, while the bottom screen could relay crucial information, or as was often the case, add a further level of depth to the gameplay with touchscreen features. Some games relied on the touchscreen more than others. While some titles struggled with the concept, others flourished and produced some amazing DS games.
We're going to be paying tribute to the very best examples of this little two-screen wonder. Let's rank the best DS games that belong in some sort of hall of fame, trying as best as we can to limit entries per franchise.
The Best Nintendo DS Games
25. Elite Beat Agents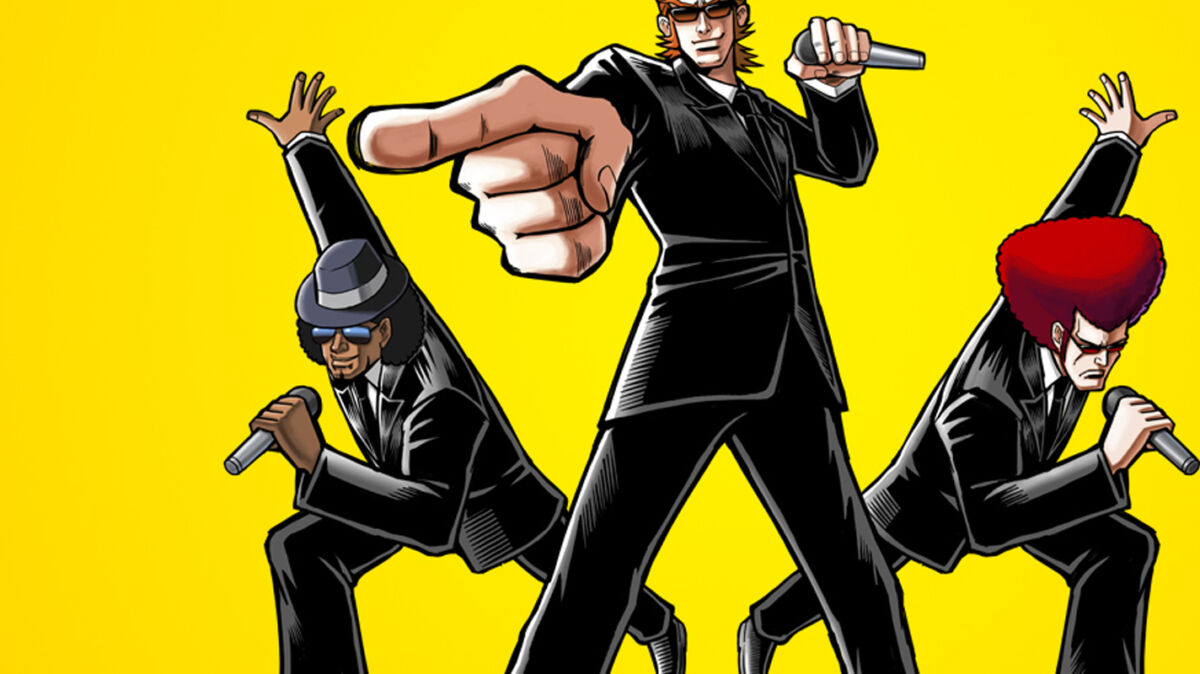 Developer: iNiS
Publisher: Nintendo
Elite Beat Agents is another example of a music rhythm game that almost anyone can enjoy. This extends to those who claim to not be a fan of the genre at all, but there's just something about the structure and mechanics of this 2006 Nintendo DS release, combined with a very silly premise concerning a special task force that doles out social justice through song, that makes Elite Beat Agents irresistible. The gameplay itself boils down to using the stylus (calm down, it'll be fine) to connect rings as they get closer and closer to circles. Doing so maintains the beat of the song. There's a little more to it than that but learning to play Elite Beat Agents proves addictive in itself.
Relying on the use of the DS stylus didn't always work out for a game, but Elite Beat Agents sidesteps this nicely. The accessory doesn't have to do anything too complicated. You just have to keep up as you play through some hilarious, bizarre story sequences.
24. Etrian Odyssey
Developer: Atlus
Publisher: Atlus
While Etrian Odyssey would go on to improve and add features with sequels for the DS, the original is still our favorite. The simple story of a town called Etrian, home to a fantastically elaborate, challenging labyrinth, leaves a lot of room for a surprisingly complex dungeon crawler. You must create an adventuring guild, with up to five characters being allowed to go as deep into the labyrinth as you can. Creating as many characters as you want can be fun, albeit expensive, and it's the customization depth behind these characters and their experiences that makes Etrian Odyssey one of the most rewarding Nintendo DS RPGs.
Etrian Odyssey unquestionably demands a lot from the player, but the rewards more than make up for that. Careful resource management will prove essential for success against a seemingly endless maze of dangers and more than 125 monsters.
23. Phoenix Wright: Ace Attorney
Developer: Capcom
Publisher: Capcom
Perhaps Capcom's most surprising current franchise success, Phoenix Wright: Ace Attorney is a perfect introduction to this series. The game introduced Europe and North America to rookie defense attorney Phoenix Wright by porting several Game Boy Advance titles exclusive to Japan. However, Phoenix Wright made the whole package even better by including a new case that took full advantage of the power of the DS (such as using the microphone to shout the series' famous "Objection!" line). If you enjoy colorful characters, a fun adventure story, and some serious puzzle solving, this visual novel series will be a perfect fit for you.
Gathering and examining evidence after watching a murder unfold can be a rich experience for the patient player. These games never become tedious, simply because the stories and characters are far too likably exaggerated for that to happen. At the same time, you're going to be playing a game that engages your intellect and problem solving to the extreme.
22. Sonic Rush
Developer: Sega
Publisher: Sega
Being a Sonic fan in the post-16-bit era isn't always easy. Fortunately, there's classic titles like Sonic Rush to dull the pain of, oh, let's just say Sonic 2006 and pretend that's it. Sonic Rush looked like a Sonic game in every sense of the word, but it also remembered that seemingly difficult component of something that also plays like a Sonic game. Sonic Rush is one of the better outings for your favorite blue hedgehog in this era, and it's no wonder this game got a pretty good sequel in 2007.
Sonic Rush benefits from offering two relatively differing characters in the form of Sonic and Blaze. Sonic is designed for old-school fans, while Blaze has abilities that makes the game a little easier. Features like a grading system based on how quickly you finish the stage is also a welcome newcomer to proceedings featuring beautiful 3D characters against lush 2D backdrops.
21. Okamiden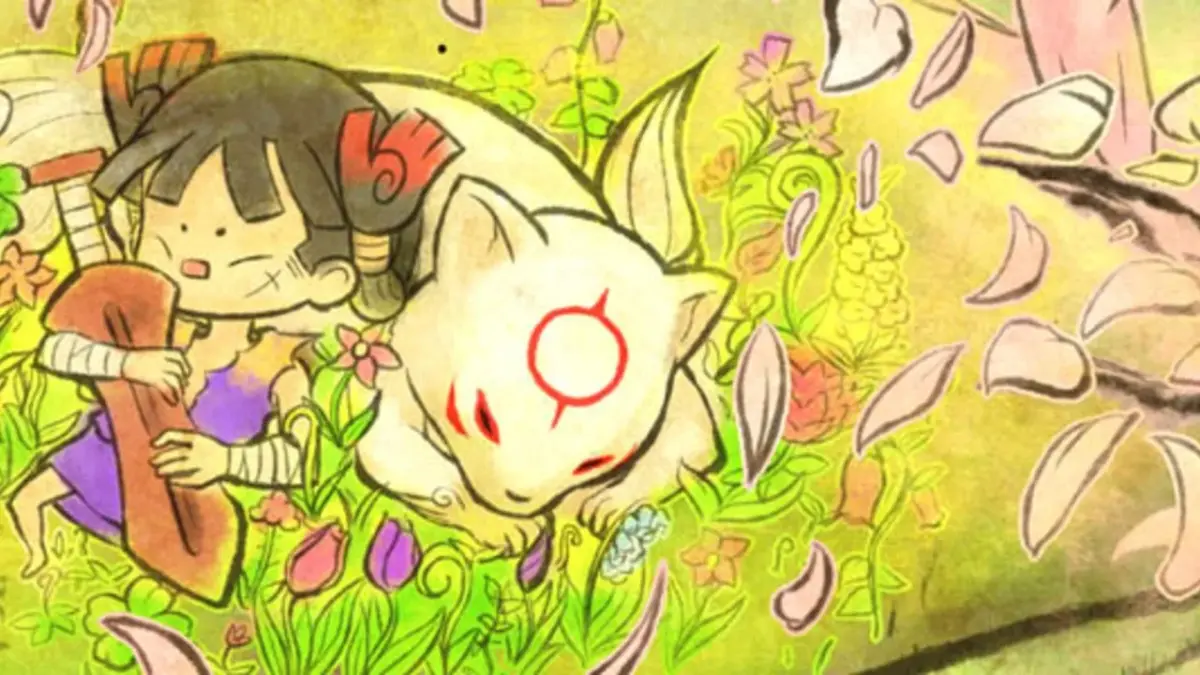 Developer: Capcom
Publisher: Capcom
Okami was a singular hit for the PS2 in 2006, displaying some of the most unique visuals and narrative choices ever committed to a mainstream game at that point. The 2007 sequel Okamiden manages to be almost as good, despite not having nearly as powerful hardware to work with. You'll be taking up the role of Chibiterasu, the child of the first game's protagonist, as you seek to rid the land of Nippon of demons once and for all.
While basically existing as a stripped-down version of the first game, just about everything you would want from an Okami follow-up can be found in Okamiden. An emphasis on exploring, the use of the game's legendary "celestial brush", and some of the best graphics the DS ever saw are among the highlights waiting for you. Even if you've never played Okami, there's a lot to enjoy with Okamiden for the adventurous.
20. Fire Emblem: Shadow Dragon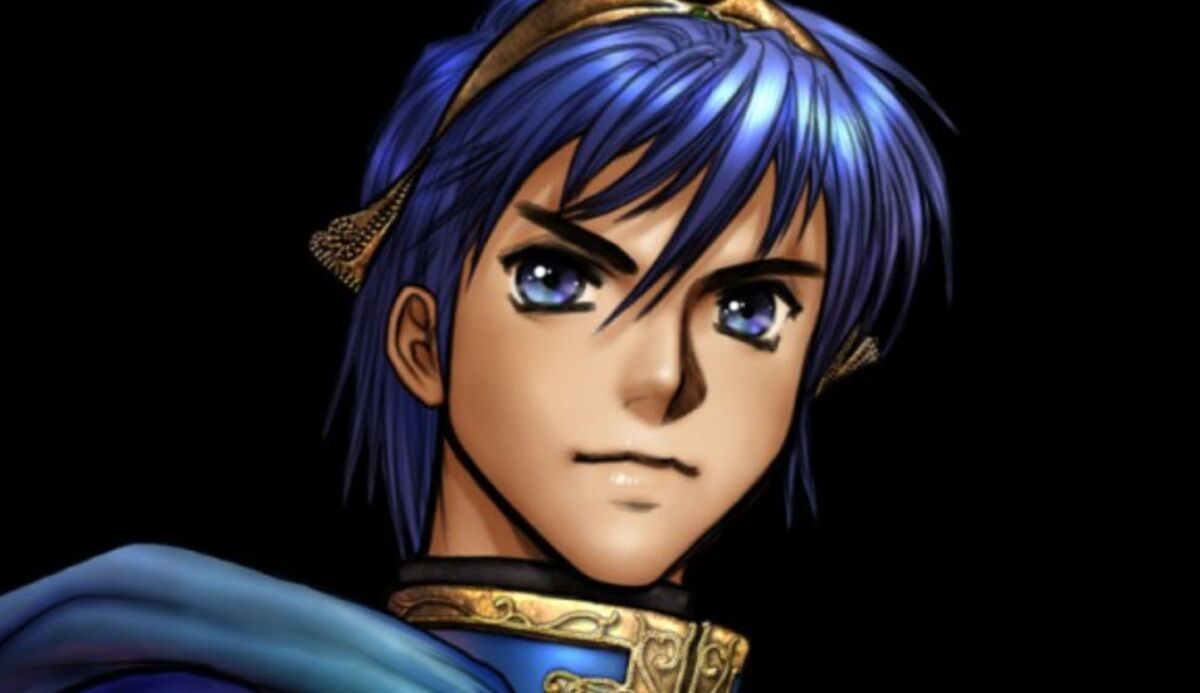 Developer: Intelligent Systems
Publisher: Nintendo
Metacritic Rating: 81
Release Date: February 16th, 2009
Few tactical RPG franchises are as highly regarded as the Fire Emblem series. Originally released for the Famicom back in the 80s, Fire Emblem: Shadow Dragon shows just how far these games have come. Not just graphically or in terms of depth, but also in popularity. These titles have been getting U.S. releases for a long time now, with Shadow Dragon using the DS touchscreen beautifully while also offering a massive and very dramatic story.
Of course, Fire Emblem: Shadow Dragon is also a blast to play. If you've never played these games before, Shadow Dragon's story, visuals, combat system, and tools for management all work together to make for a good introduction.
Be ready to sink dozens of hours into Fire Emblem: Shadow Dragon though, if you find yourself having a lot of fun with protagonist Marth and his quest to get back his father's kingdom from neighboring aggressors.
19. Tetris DS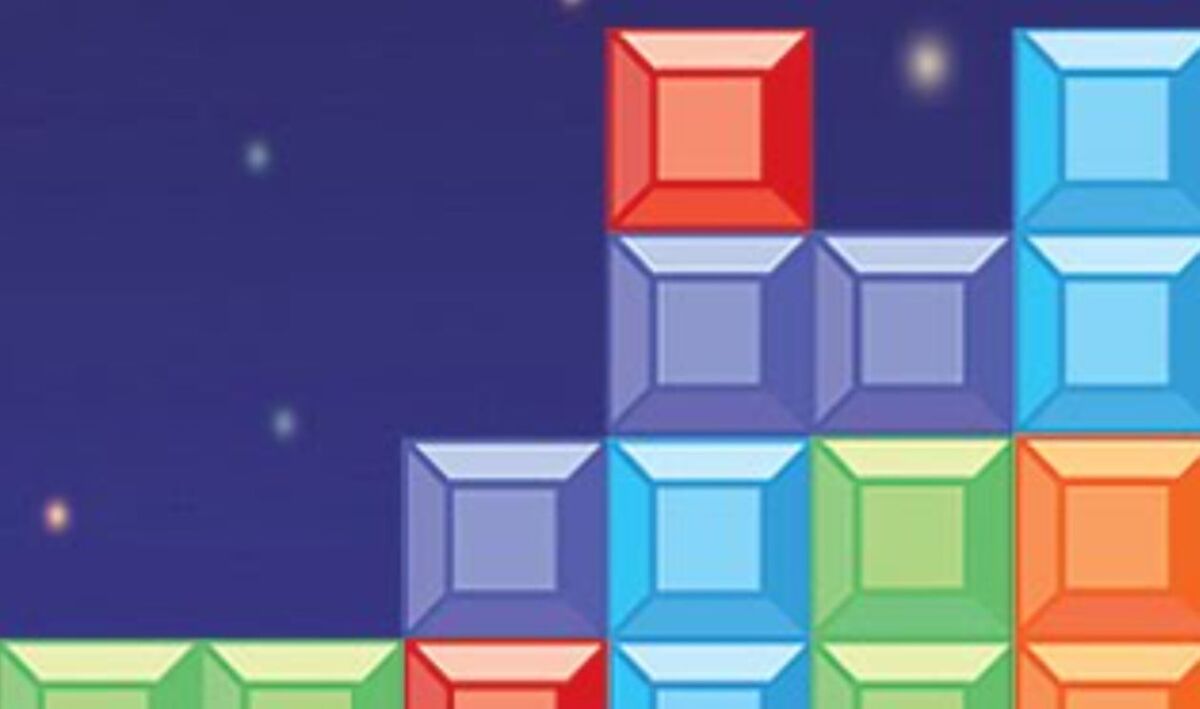 Developer: Nintendo
Publisher: Nintendo
Metacritic Rating: 84
Release Date: March 20th, 2006

The original Tetris sold a hell of a lot of Game Boys. There's a certain cosmic harmony then to having Tetris DS on the Nintendo DS. While there are innumerable Tetris updates and sequels out there, this one might be among the very best. Clearly it has a place among the best Nintendo DS games released during the lifespan of the console.
Tetris DS doesn't forget to include the game you know and love, but it also offers several enhancements and slightly different ways to approach gameplay. The DS touchscreen had the potential to work brilliantly with the iconic puzzler, and Nintendo didn't let players down with what they released.
You may not expect much on the visual and music side of things (even if that theme remains as good as ever), but both of those elements celebrate the history of not only this game, but also Nintendo itself.
18. Dragon Quest IX: Sentinels of the Starry Sky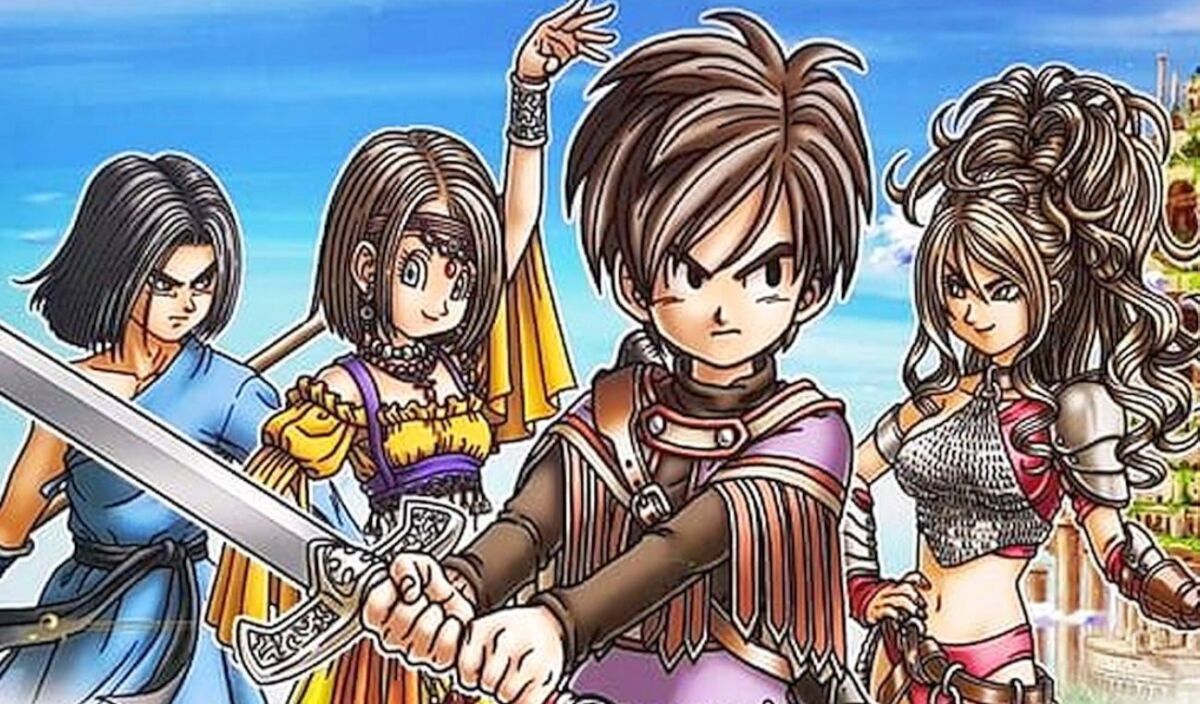 Developer: Level-5
Publishers: Nintendo, Square-Enix
Metacritic Rating: 87
Release Date: July 11th, 2010

Dragon Quest IX: Sentinels of the Starry Sky being released to the Nintendo DS came as quite a shock, as the series had been a staple of the PlayStation consoles for the past several entries. The massive Nintendo DS audience was seen as the right avenue to go for the ninth entry in the Dragon Quest series, and the result is one of the best JRPGs of the period, and certainly one of the best JRPGs released for the DS itself.
With almost overwhelming customization potential for a hero of your own design, Dragon Quest IX: Sentinels of the Starry Sky is a voluminous RPG experience. Cel-shaded visuals, a suitably gorgeous and varied soundtrack, and a vibrant array of colors for characters and backgrounds all serve to enhance the large-scale story.
Combat and other RPG elements stay true to the DQ formula, but Sentinels of the Starry Sky still manages to make even grinding fun.
17. Metroid Prime: Hunters
Developer: Nintendo
Publisher: Nintendo
Metacritic Rating: 85
Release Date: March 20th, 2006

While Metroid Prime: Hunters might not be the best Metroid game out there, the title still has a lot to offer. It's almost underrated among DS games, owing to just how huge that library of games really is. Metroid Prime: Hunters wound up getting lost in the shuffle, making it all the more worthwhile to dig up a copy and try it for yourself.
As you can imagine, the touchscreen plays a fairly big part in the gameplay. The stylus and screen can be used to help with a number of tasks, including switching weapons, easy aiming, and even transforming into the morph ball. It's not intrusive and serves to put a unique spin on the more familiar aspects of the game.
Metroid Prime: Hunters is a worthy DS outing for Samus, and it hits the most satisfying Metroid beats more than once.
16. Nintendogs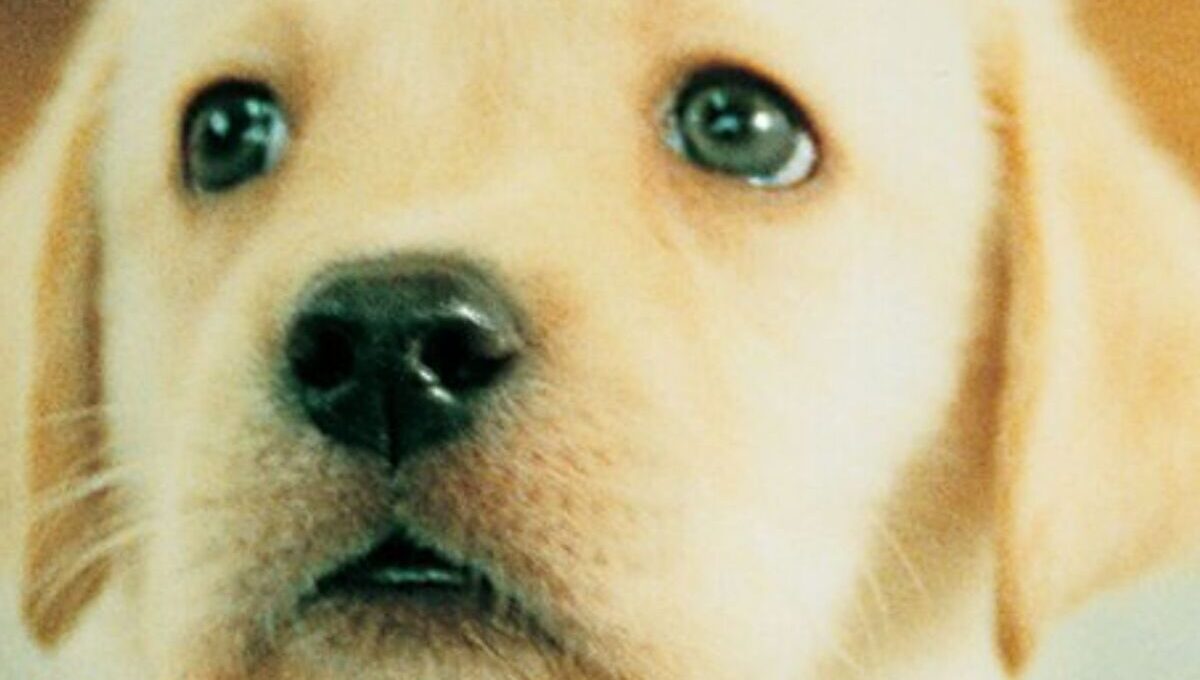 Developer: Nintendo
Publisher: Nintendo
Metacritic Rating: 83
Release Date: August 22nd, 2005

Calm down, we're not saying the 2nd best selling Nintendo DS game ever is bad or anything like that. Nintendogs proved to be a blockbuster for Nintendo, opening up the handheld seemingly to people who didn't play a lot of video games. Whether or not that bothers you, it's impossible to deny that the presentation, visuals, and full potential of these games doesn't make for a winning formula.
No, Nintendogs is rightfully a classic for the DS. It's just that the next fifteen entries are even better. Nintendogs allowed players to pick, train, and interact with a virtual dog (cats were added later) that could sometimes indeed feel like the real thing.
It was and remains an astonishingly impressive simulation game. It's easy to get attached to your dog, who you can even enter in competitions for cash and other prizes. And also pet whenever you like.
15. WarioWare: Touched!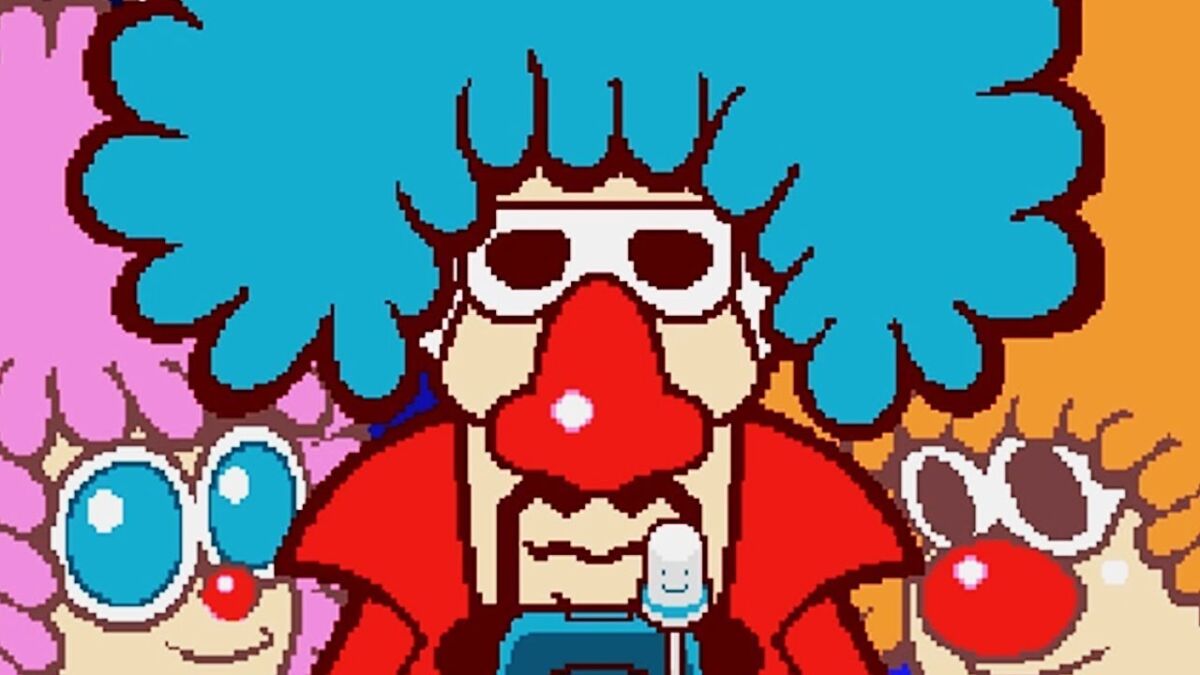 Developer: Nintendo
Publisher: Nintendo
Metacritic Rating: 81
Release Date: February 14th, 2005

There's been a WarioWare game for every Nintendo console released over the past 20 years, starting with the Game Boy Advance. The Nintendo DS continued the tradition quite nicely with the release of WarioWare: Touched! in 2004.
This was only the third game in the series, but everyone involved clearly knew what they were doing. You can see this in the way Touched! maintains all the weirder and more irreverent parts that consist of not only the visuals and sense of humor, but with the micros-sized games themselves, as well.
It's not surprising that WarioWare: Touched! includes a dazzling and miles-deep range of bit-sized microgames that have you doing everything from popping balloons to waving goodbye to relatives. The touchscreen is implemented to fantastic effect with these games. Using the stylus has arguably never been this much fun.
14. Professor Layton and the Unwound Future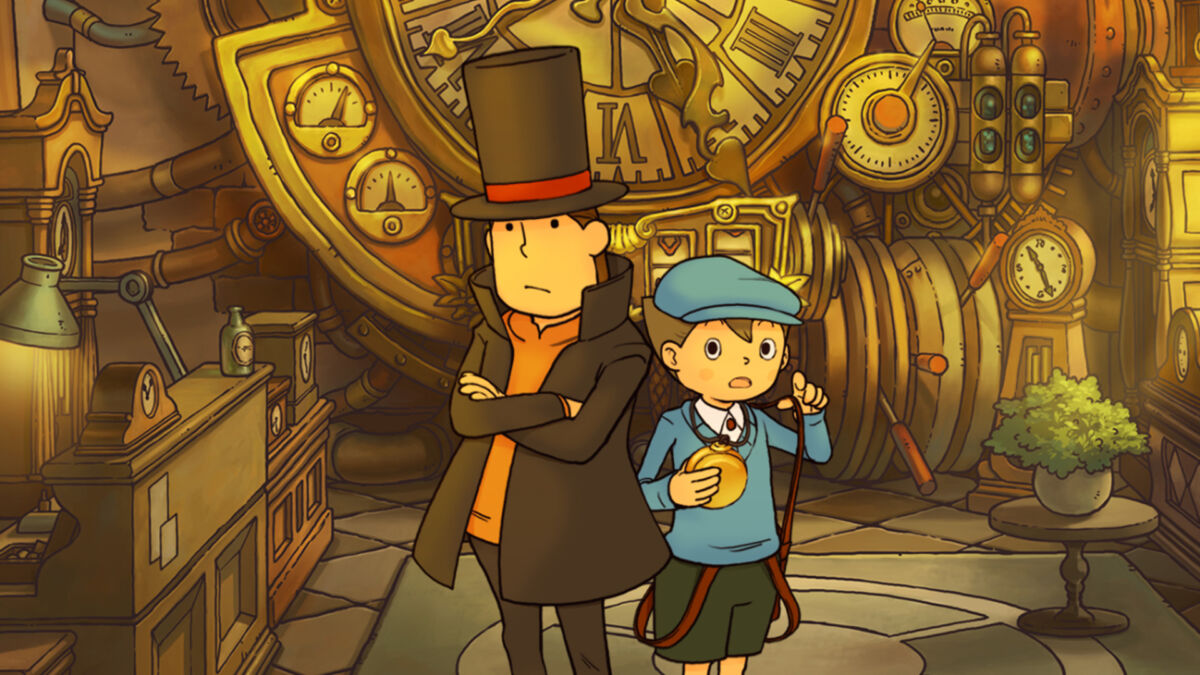 Developer: Level-5
Publisher: Nintendo
Metacritic Rating: 86
Release Date: September 12th, 2010

Believe it or not, but there are currently 9 games featuring characters from the Professor Layton series, with Professor Layton and the Unwound Future still regarded by some as the best.
Once again you control Professor Layton and his apprentice Luke in their efforts to understand the mysteries behind a scientist named Dr. Alain Stahngun and his time machine. Once again it's up to you to solve a long series of complex mysteries to progress and even enhance the ongoing story. Professor Layton understands the formula of its puzzle games.
However, where each game shines is in the diversity of the puzzles themselves. Number-based puzzles exist alongside puzzles that challenge your eyes and perception, and that's just the beginning. Those who love these sorts of puzzle games have lauded Professor Layton and the Unwound Future as a masterpiece for combining its many challenges with storybook graphics, great characters, and a really good story.
13. Ghost Trick: Phantom Detective
Developer: Capcom
Publisher: Capcom
Metacritic Rating: 83
Release Date: January 11th, 2011

The creator of the hilarious, challenging, and overall brilliant Phoenix Wright series (with several excellent releases on the Nintendo DS) also gave us Ghost Trick: Phantom Detective.
We almost wish Ghost Trick had become a sprawling franchise instead, or at least that there was more than one game. The premise of a man who wakes up dead as a spirit and has no idea why is certainly one that could inspire additional games. We'll have to just content ourselves with knowing Ghost Trick: Phantom Detective is a perfect DS game, but one that was destined for relative obscurity before an eventual Switch port.
As Sissel in Phantom Detective, you are tasked with restoring your memory and figuring out why you died. Moving between reality and the spirit world, Sissell comes armed with various abilities, including the ability to possess corpses and ask them about their deaths. Lots of singular touches can be found here, with an unexpectedly sweet and funny story, and memorable character designs.
12. New Super Mario Bros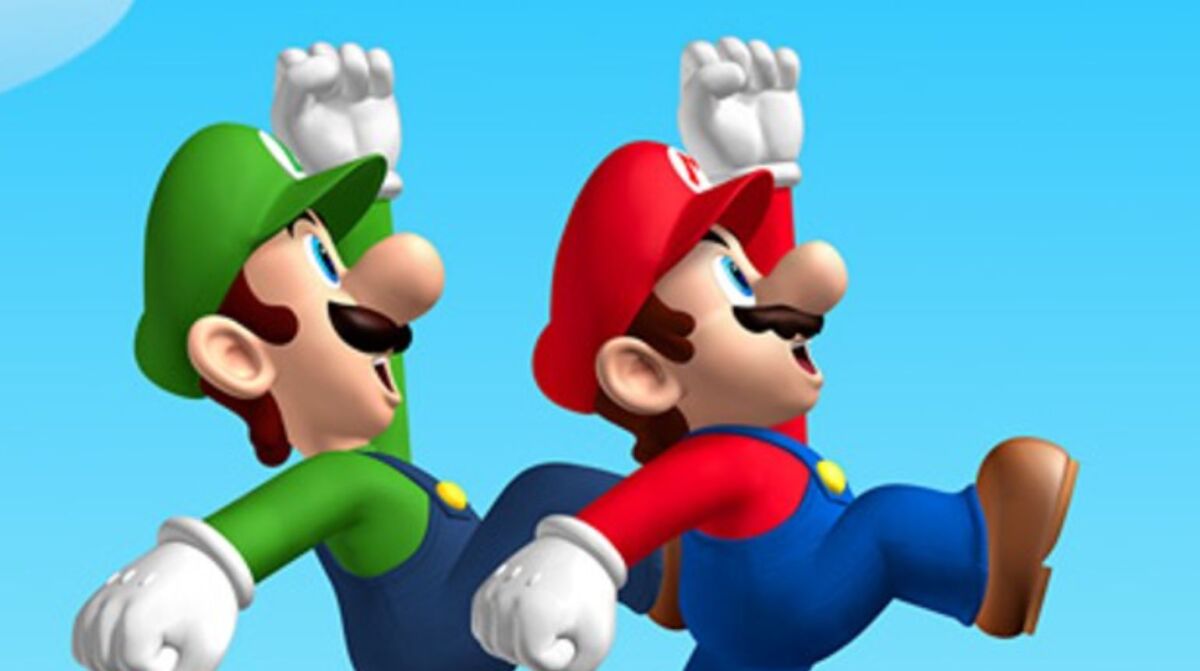 Developer: Nintendo
Publisher: Nintendo
Metacritic Rating: 89
Release Date: May 15th, 2006

It had been quite some time since a traditional 2D Mario game had come out before Nintendo turned to the classic style once again. New Super Mario Bros was released in 2006, some 15 years after Mario's last adventure in this arena and helped in its own way to generate a desire for 2D platformers with modern benefits and decades of history of what works and what doesn't.
Nintendo put a lot of work into New Super Mario Bros for the Nintendo DS, which becomes clear from the moment you're greeted with something that looks familiar but plays and even looks vastly different from everything that came before.
New Super Mario Bros gives the classic Mario universe and concept a stunning coat of paint, and then puts a new spin on everything from the level designs to the power-ups, and even the minigames that make excellent use of the Nintendo DS' uniqueness. New Super Mario Bros is a blueprint for doing nostalgia right.
11. Kirby: Canvas Curse
Developer: HAL Laboratory
Publisher: Nintendo
Metacritic Rating: 86
Release Date: June 13th, 2005

When it comes to Kirby on the DS, you would at least hope for a fun Kirby game that uses the stylus in interesting ways. Kirby: Canvas Curse meets those expectations with a unique game that has you guiding Kirby along rainbow paths with limited ink.
This isn't the longest Kirby game by a mile, but it has surprising layers to its gimmick that improve the experience the deeper you go. You'll be surprised at how quickly and easily you take to the game's challenge of moving through these stages as efficiently as you can (remember that your ink to create paths is limited).
You'll be even more surprised by how invested you become in the mechanics and progression of Kirby: Canvas Curse. Some may find the gameplay to be a little frustrating, or monotonous, but most will find it engaging. We certainly did. Kirby: Canvas Curse finds yet another way to reinvent its deceptively simple hero.
10. Advance Wars: Dual Strike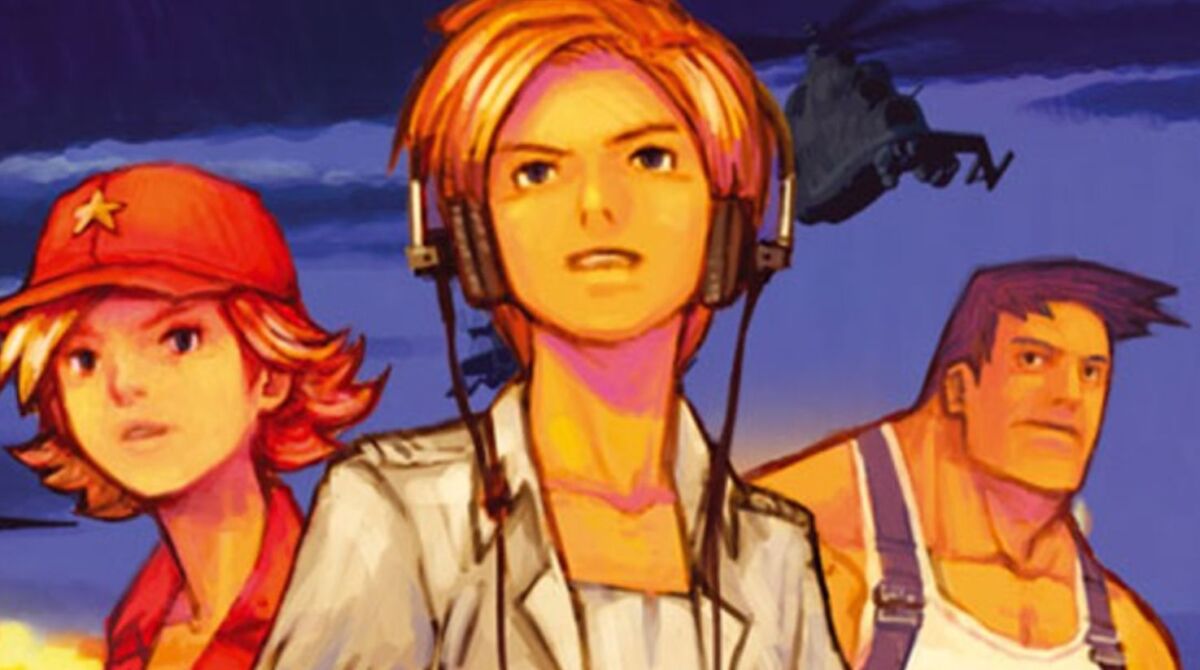 Developer: Intelligent Systems
Publisher: Nintendo
Metacritic Rating: 90
Release Date: August 22nd, 2005

After two very successful titles for the Game Boy Advance, it was inevitable that we'd get a DS entry in the form of Advance Wars: Dual Strike.
The game remains a formidable example of how to flawlessly adapt your franchise to the demands and advantages of a new console. Not surprisingly, Dual Strike takes full advantage of the bottom touchscreen here, adding new dimensions to the addictive, challenging gameplay.
Dual-wield commanding officers, additional unit types to control, and a plethora of new and fan favorite game modes made Advance Wars: Dual Strike a pretty appealing package in 2005. It remains one of the most entertaining chapters in this beloved strategy series, with strong graphics, sound, and character design to boot. Advance Wars is as engrossing as it is challenging. For the right kind of gamer, that challenge is essential.
9. The Legend of Zelda: Phantom Hourglass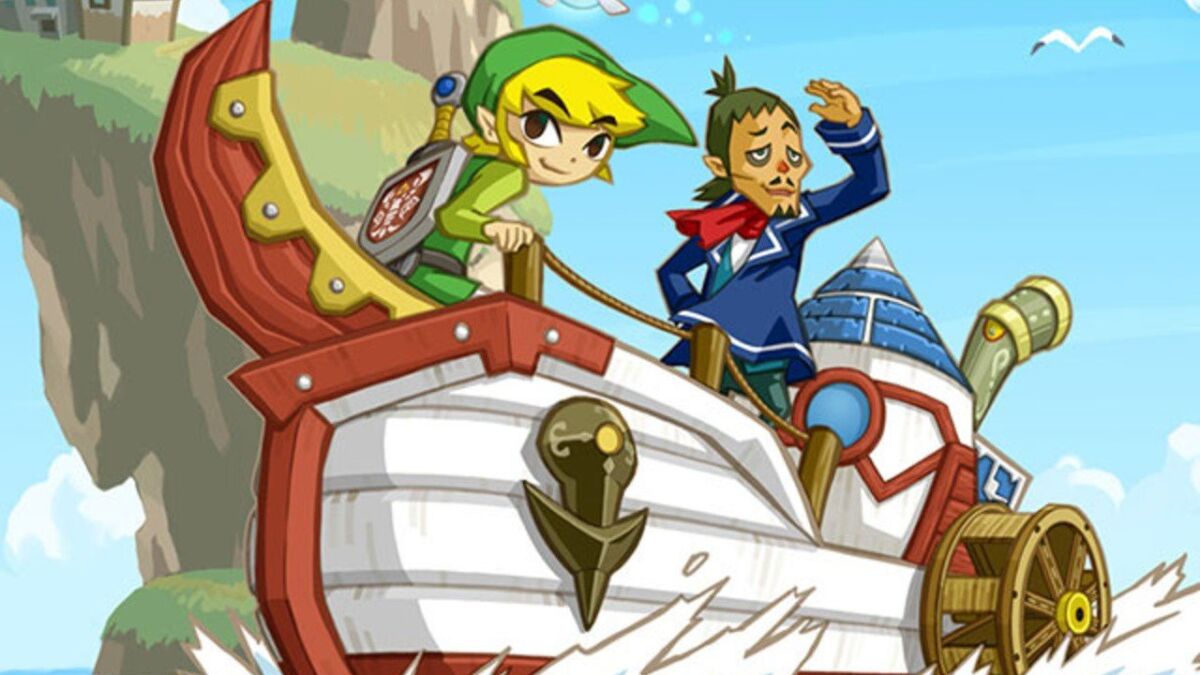 Developer: Nintendo
Publisher: Nintendo
Metacritic Rating: 90
Release Date: October 1st, 2007

While the Nintendo DS Zelda offerings didn't quite reach the heights of other Nintendo consoles, The Legend of Zelda: Phantom Hourglass is still a near-perfect game. It looks and feels like a Zelda title but has a lot of its own clever touches to distinguish it from the rest. In the first place, Phantom Hourglass focuses on a large dungeon over the numerous smaller ones that are often found in Link's console adventures.
You also have the sometimes-frustrating reality that this game functions almost entirely with the DS stylus. The d-pad is used for shortcuts only. This takes a minute of adjustment, but it won't be long before it all makes sense. Phantom Hourglass is wonderfully responsive.
At no point does this game forget to be a lot of fun to just play and knock around. The Legend of Zelda: Phantom Hourglass is a worthy sequel to Wind Waker that too many people (even Zelda fans) overlook.
8. Chrono Trigger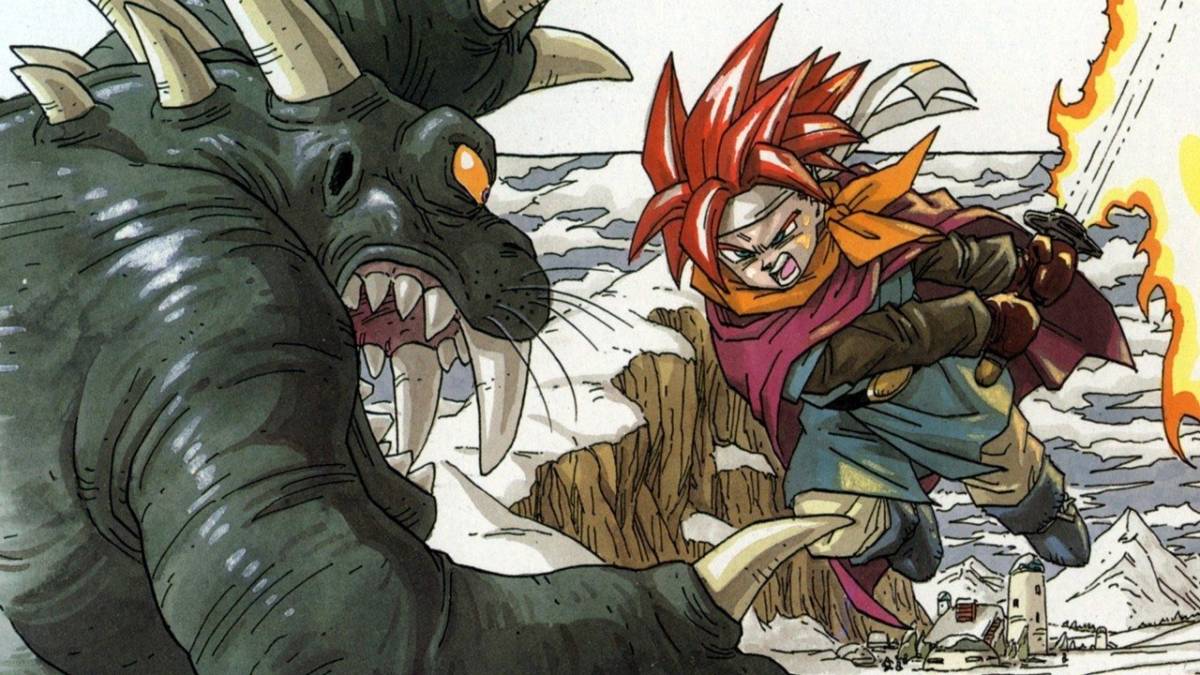 Developer: Square Enix
Publisher: Square Enix
Metacritic Rating: 92
Release Date: November 25th, 2008

Chrono Trigger on the Nintendo DS proves that a truly exceptional remaster can breathe new life into a classic game. Originally released for the SNES in 1995, this 2008 edition (which is several hundred dollars cheaper than the SNES version on eBay) upgraded everything from a sight and sound standpoint. They also threw in enough to make this edition of the game stand on its own.
While the story of young Chrono, his friends, and a time machine that takes this JRPG classic across thousands of years is completely intact, Chrono Trigger for the DS added several additional features. Starting with how perfectly the touchscreen is utilized, the game also includes an extra dungeon, and even yet another ending.
Chrono Trigger is one of the best JRPGs ever, so it makes sense that its DS port would be one of the best DS games ever, as well.

7. Animal Crossing: Wild World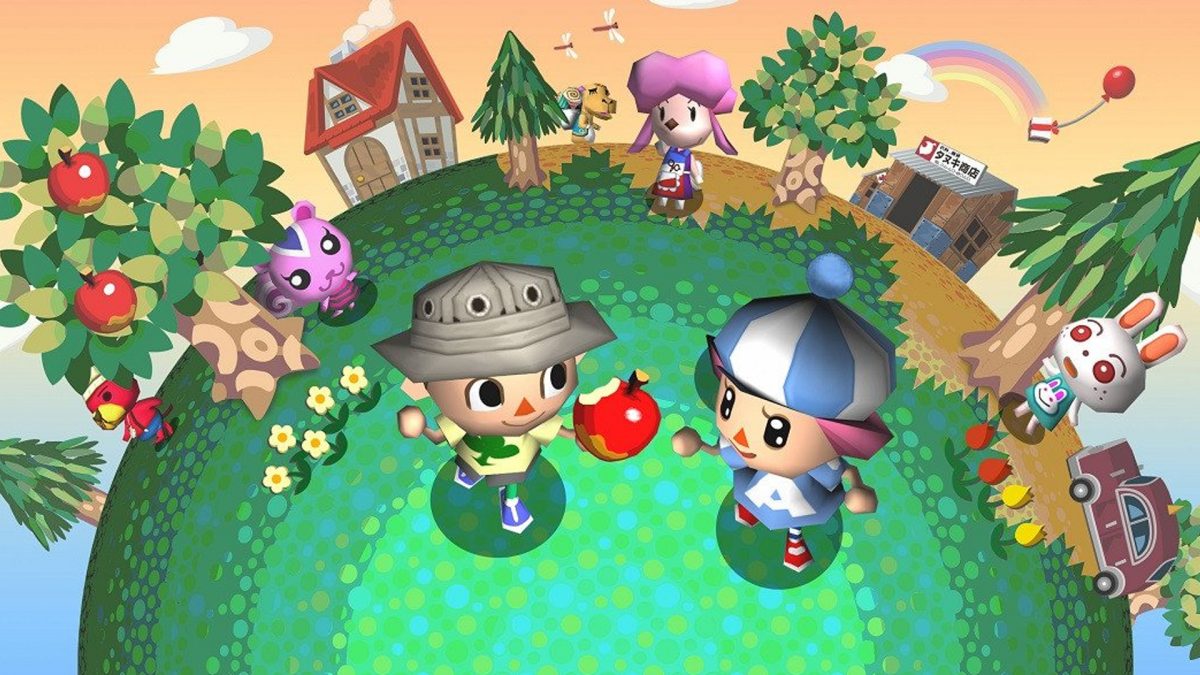 Developer: Nintendo
Publisher: Nintendo
Metacritic Rating: 86
Release Date: December 5th, 2005

The first Animal Crossing game released for one of Nintendo's handhelds, Animal Crossing: Wild World took players even further than the surprise 2001 GameCube hit.
The sandbox qualities of Animal Crossing were widely expanded upon here, with even deeper and more absorbing customization options to give players even greater control over themselves and their surroundings. The game also works wonderfully with the touchscreen and stylus, allowing players to manage their inventory, write a message, or even work on designs for their villagers.
Playing Wild World today is still impressively fun and engaging, although keep in mind things like online play are now lost to time. Animal Crossing: Wild World proved the success of the first game could be improved upon in just about every way.
6. Castlevania: Dawn of Sorrow
Developer: Konami
Publisher: Konami
Metacritic Rating: 89
Release Date: October 4th, 2005

Three awesome Castlevania titles made their way to the DS over the lifespan of the system. Castlevania: Dawn of Sorrow is the best one for having the most compelling story and characters, as well for the way it expanded upon the game's Tactical Soul System.
The touchscreen can be a little frustrating at times, but there's something intensely satisfying about using the stylus to successfully seal and destroy the boss you've just been fighting. There's no question that Dawn of Sorrow is a Castlevania title for the difficulty alone. This is also arguably the toughest of the three DS Castlevania titles.
It's also clear that Castlevania: Dawn of Sorrow is a Metroidvania classic in every sense of the word, as well. Exploration is a blast, and you can honestly sometimes get lost simply in wandering around one of the best DS games that visually still takes our breath away after 15+ years.
5. The World Ends with You
Developer: Jupiter Corporation
Publisher: Square Enix
Metacritic Rating: 88
Release Date: April 22nd, 2008

No one used the dual screens of the Nintendo DS quite like The World Ends with You did. This enthusiastically complex (initially) and very different sort of RPG for the DS from Square Enix forced players to actively work with both screens while in combat.
The end result for a first-time player is often the same. You start by wanting to dropkick your DS into the heart of the sun, but you eventually get into the rhythm of The World Ends with You's unique challenges, and learn to thrive in this varied environment.
The World Ends with You didn't stop there. The character designs and contemporary setting create a world no one is going to confuse with a Final Fantasy or Dragon Quest game anytime soon. You're also bound to fall in love with characters who make up The World Ends with You.
4. Grand Theft Auto: Chinatown Wars
Developer: Rockstar
Publisher: Take Two
Metacritic Rating: 93
Release Date: March 17th, 2009

Grand Theft Auto: Chinatown Wars is kind of amazing for two reasons. One, it was still pretty wild in 2009 to see an action-adventure game about drug deals and other facets of a criminal rampage on a Nintendo console. Chinatown Wars was an impressive effort on Nintendo's part to appeal to a larger range of gamers.
Did it work? Far more than you might have guessed, As Huang Lee, you've been left for dead, and it's up to you to get some nasty revenge and regain a crucial and priceless family heirloom. There's a lot of other stuff to do, as well.
Grand Theft Auto: Chinatown Wars looks fantastic for what it is, plays extremely well with the particulars of the DS, and is jam-packed with missions and side quests. It was a big winner on the DS in 2009 and it's still good now.
3. Mario Kart DS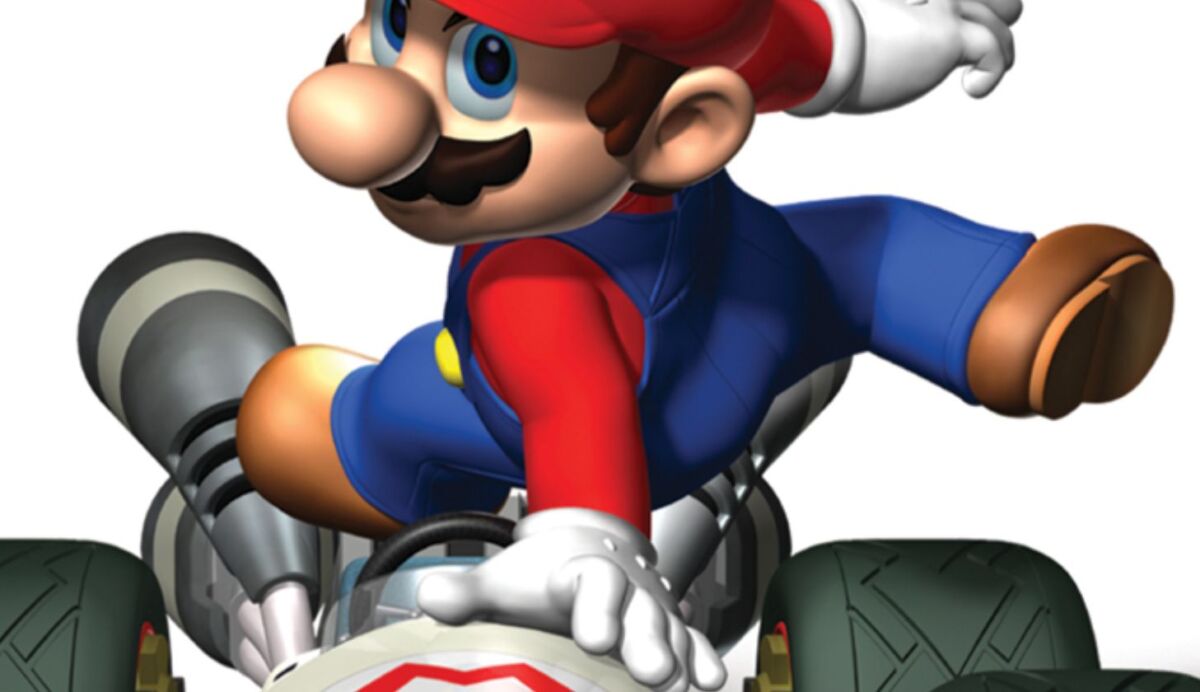 Developer: Nintendo
Publisher: Nintendo
Metacritic Rating: 91
Release Date: November 14th, 2005

The third bestselling Nintendo DS game of all time, Mario Kart DS was a hit in every sense of the word. The fact that it came with online play was just the beginning, although the online play aspect notoriously struggled at times.
The game nonetheless brought to the DS everything players wanted in a fifth entry in a decade-old mascot racer franchise. Then it added 16 new tracks, 16 classic tracks, new items, and even a compulsory new battle mode. Mario Kart DS didn't skimp on a thing, offering the same fundamentally fun experience with just the right amount of improvements.
Some of the most beloved Mario Kart tracks ever can be found here for the first time, with a very solid selection of classic tracks from previous games. Controlling the game is a breeze, and even the graphics and character models still look surprisingly good after so many years.
2. Pokémon HeartGold & SoulSilver
Developer: Game Freak
Publisher: Nintendo
Metacritic Rating: 87
Release Date: March 14th, 2010

For some fans Pokémon HeartGold & SoulSilver still represents the greatest heights the franchise has ever achieved. We're bringing both games together for the number two spot because as is tradition they are two halves of the whole that represents the next step forward for the series.
Pokémon HeartGold & SoulSilver were remakes of earlier beloved titles, but this is a lot like Chrono Trigger in the sense that simply labeling them as a remake isn't quite accurate. Both games are loaded to the brim with new features which expand on the beloved gameplay and core components of collecting and training your Pokémon. Breeding and an in-game clock system were just two examples of the way Pokémon HeartGold & SoulSilver fundamentally changed the originals into something almost entirely new.
There were a lot of incredible Pokémon games on the Nintendo DS, and these two are the best of the best.
1. Mario & Luigi: Bowser's Inside Story
Developer: AlphaDream
Publisher: Nintendo
Metacritic Rating: 90
Release Date: September 15th, 2009

The Mario franchise was well over 20 years old by the time Mario & Luigi: Bowser's Inside Story was released for the Nintendo DS in 2009. Handing the reins for development over to AlphaDream, Nintendo proved with the release of this bizarre, hilarious, and quite challenging RPG hybrid that their iconic mascots could still anchor a must-play title.
From an offbeat premise that takes the relationship pitting Mario & Luigi against Bowser to strange heights, to reflecting that strangeness in the easy-to-understand-but-difficult-to-master gameplay, Mario & Luigi: Bowser's Inside Story is the very best example of what the DS achieved and made unique in its time as Nintendo's handheld console of choice.
It's a visual treat that challenges Mario fans or just casual players in ways they had never encountered before. No surprise that Bowser's Inside Story would later get a terrific remake on the 3DS.
READ NEXT: 20 Best PSP Games of All Time
Some of the coverage you find on Cultured Vultures contains affiliate links, which provide us with small commissions based on purchases made from visiting our site. We cover gaming news, movie reviews, wrestling and much more.