The Switch might have had a long run at the top as the handheld console of choice, but Valve have made a great case for themselves with the Steam Deck. Being able to play the hundreds, if not thousands of Steam titles you already own while on the go is quite the liberating feeling, so it's no surprise that the Steam Deck has been considered by many to be worth its weight in gold.
Still, for all of the Steam Deck's benefits, a console can only ever be as good as the games you can play on it, so it's fortunate that there are thousands of titles that are already available for the Steam Deck that you can enjoy right now. We've narrowed that massive library down even further so you know which titles to play once you get your grubby mitts on Valve's new box of wonders. Here's the best Steam Deck games you should check out on your portable powerhouse.
The Best Steam Deck Games
30. Blasphemous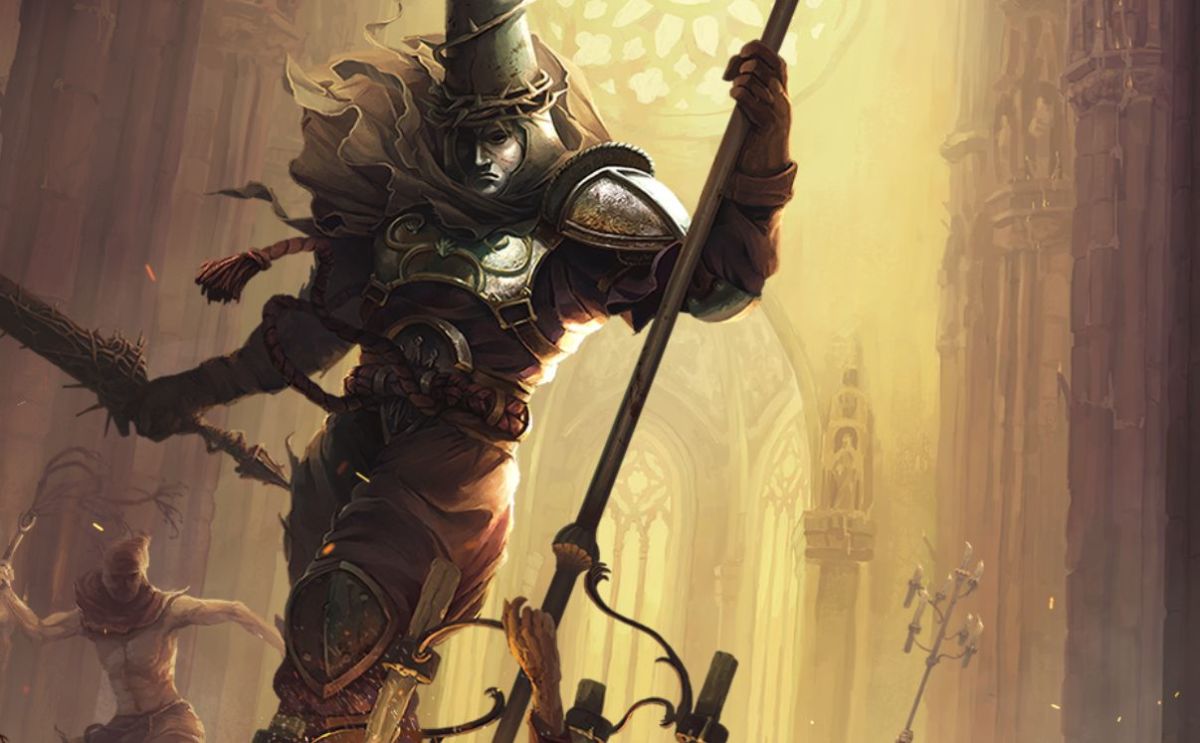 Developer: The Game Kitchen
Publisher: Team17
Steam Deck Status: Verified
The handheld console is a great vehicle for genres like the action-platformer; titles that you can pick up and play immediately for short bursts. Steam itself has many video games like this to choose from, and you'll probably see a few more making an appearance further down the list, but if you're looking for a platformer that's both difficult and features some intense combat, Blasphemous is the game for you.
A Metroidvania title, Blasphemous sees players controlling the Penitent One, a powerful knight travelling through the fictional region of Cvstodia, but because Blasphemous is a video game, Cvstodia is filled to the brim with strong monsters and creatures that need to be slain. With plenty of abilities and upgrades to get your hands on, Blasphemous is a brutal platformer that feels right at home on the Steam Deck.
29. Stray
Developer: BlueTwelve Studios
Publisher: Annapurna Interactive
Steam Deck Status: Verified
Colloquially referred to as "The Cat Game", Stray turned a lot of heads when it was first revealed with the premise of being a cat exploring a ruined cyberpunk city, and when Stray finally launched in 2022, the final product more than lived up to the hype. With an intriguing world, a cute main character and solid gameplay, Stray was basically the total package, and the fact it works great on Steam Deck too is just the icing on the cake.
Players control a stray cat, separated from its family and forced to explore a forgotten city filled with friendly droids. Unfortunately, there's also hordes of not-so-friendly creatures who will kill the cat if they get the chance. Teaming up with a droid known as B-12, you'll explore this city, solve puzzles, befriend some droids and ultimately try to escape and rejoin your cat family.
28. Loop Hero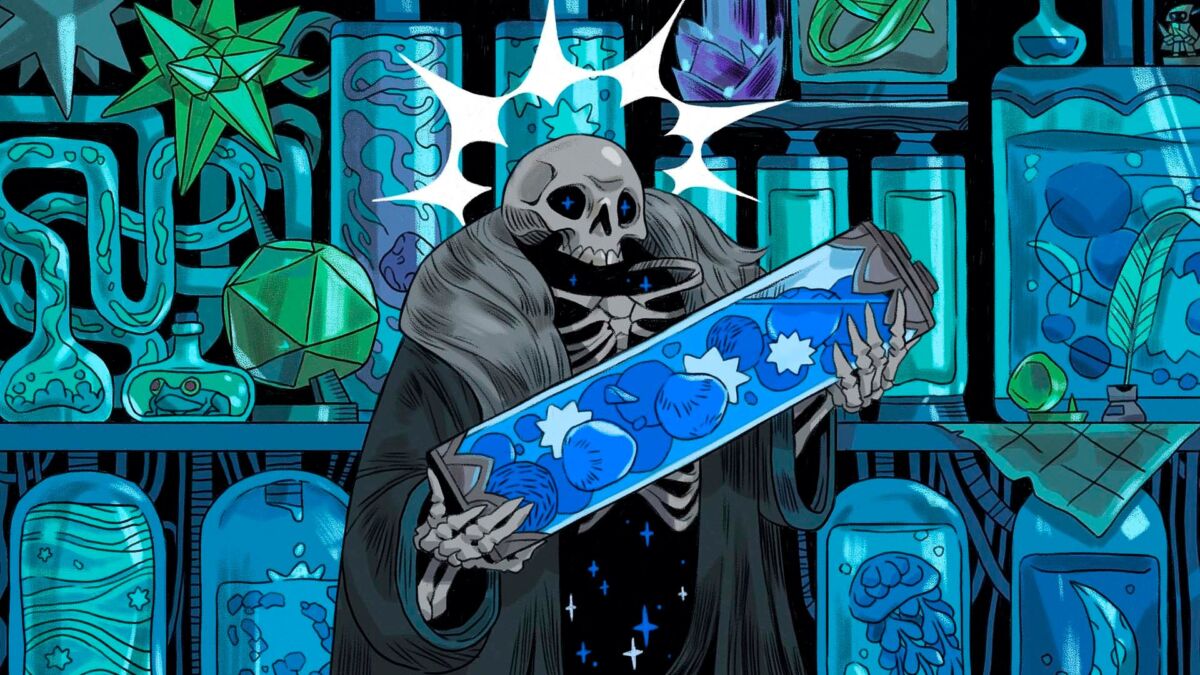 Developer: Four Quarters
Publisher: Devolver Digital
Steam Deck Status: Playable (sometimes shows non-Steam Deck controller icons)
If you're looking to have your life swallowed by a new roguelike, Loop Hero is a solid shout. While most roguelikes see you actively controlling the character, Loop Hero has the player controlling the world around the hero instead. It's a bit of a weird concept to wrap your head around, but once those hooks sink in, Loop Hero will become your new favourite game, especially when you play it on Steam Deck.
The game actually begins after the end of nearly all of reality, after a malevolent lich obliterated pretty much everything. On the sheer scraps of what's left, you awaken in a small camp on a path, and you set out on that path in an attempt to rebuild the world around him. Monsters will attack the hero along the way, and killing them grants terrain cards which can be used to edit the path, helping the hero along the way. It sounds simple, but you'll be playing it for hours straight on your Steam Deck, guaranteed.
27. Rollerdrome
Developer: Roll7
Publisher: Private Division
Steam Deck Status: Playable (some in-game text is small and hard to read)
Roller Skates and guns sounds like a dangerous combination, but Roll7 have managed to combine the two into a game that's equal parts Max Payne and Tony Hawk's Pro Skater. If that sounds like a match made in heaven, Rollerdrome is the game for you, and the fact that you can play it on the go with your Steam Deck is just the icing on the cake. Sure, it's not a verified experience, but it's still worth checking out.
A fast paced third person shooter, Rollerdrome is set in a dystopian near future where society has become enraptured with the blood sport known as Rollerdrome. As the sport's newest recruit, you'll rise through the ranks in an attempt to become champion, but along the way, you'll uncover conspiracy theories and mysteries regarding the tournament organiser's true intentions. Come for the amazing gameplay, stay for the suspenseful storytelling.
26. Stardew Valley
Developer: ConcernedApe
Publisher: ConcernedApe
Steam Deck Status: Verified
The best farming sim out there, Stardew Valley feels like its right at home on the Steam Deck, as the portability of Valve's console allows you to dip in and out. It's nice to have the freedom to spend half an hour working on your farm in between other tasks, but if you want to just full send on Stardew Valley for hours at a time, toiling away in the dungeons and caves, the Steam Deck allows you to do that too.
As the new citizen town who inherited their grandfather's farm, you'll start out with a few hand-me-down tools, loose change and a can-do attitude. With a bit of elbow grease, along with the support of the people in town, you'll help turn the farm into a productive beacon of the entire town, and even revive the old way of doing things now that the Joja Corporation has rolled town. Or, you could just spend all your coins with Joja for the easy shortcut.
25. Streets of Rage 4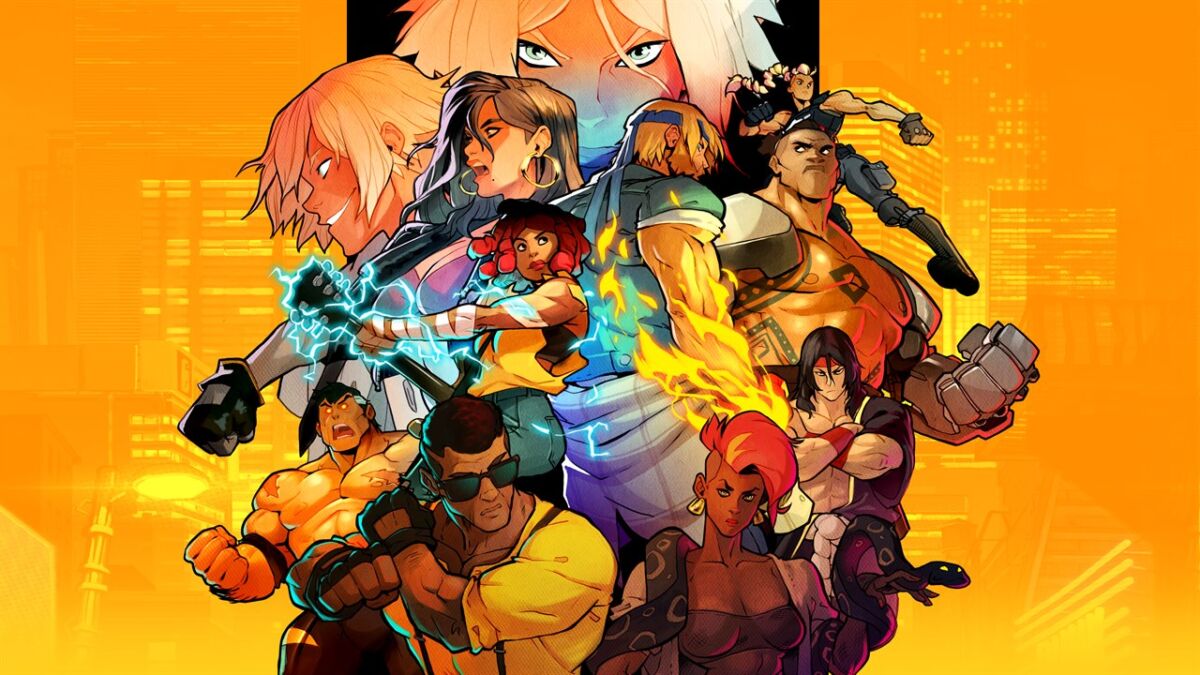 Developer: Dotemu, Guard Crush Games, Lizardcube
Publisher: Dotemu
Steam Deck Status: Verified
The beat 'em up genre is about as timeless as gaming genres go. No matter how many years pass, there will always be a desire to batter goons while a massive arrow on the side of the screen tells you that you can go. There's plenty of enjoyable beat 'em ups available on the Steam Deck, such as Fight N' Rage, TMNT: Shredder's Revenge or The Takeover, but the best the genre has to offer is undoubtedly Streets of Rage 4.
A sequel to SEGA's incredible beat 'em up series, Streets of Rage 4 brings back iconic characters like Axel, Blaze and Adam, along with newcomers Floyd and Cherry, to bring the fight to the streets of Wood Oak City. With a new crime family in town, and plenty of skulls in need of a good cracking, Streets of Rage 4 smartly blends old school fundamentals with modern trappings to create a satisfying blend, and one of the best Steam Deck games you can buy.
24. Teardown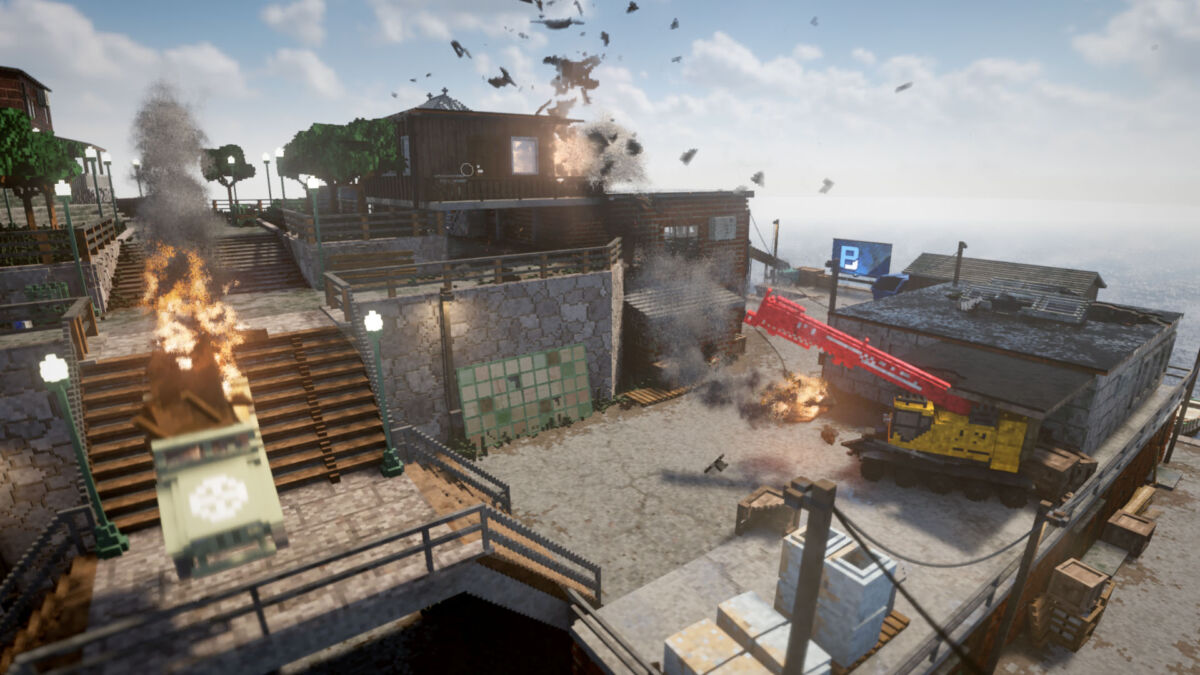 Developer: Tuxedo Labs
Publisher: Tuxedo Labs
Steam Deck Status: Verified
Destruction in games is often not what you'd expect it to be. Developers like to promise massive scale destruction in a lot of their games, but you'll boot it up and find that you can't even knock over a lamppost, which is disappointing. For a while, the most satisfying level of destruction in gaming could be found with Red Faction: Guerrilla, but Tuxedo Labs have effectively stolen that crown with their work on Teardown.
A first-person heist game, for lack of a better term, Teardown tells the tale of a down on their luck destruction specialist, who starts taking shady jobs from shadier people in order to keep a roof over their head. Instead of using subtlety, Teardown allows players to solve problems by being creatively destructive. Why bother trying to find around certain obstacles when you can just bulldoze right through them? Teardown is a puzzle game that rewards imagination, and it plays like a dream on Steam Deck.
23. Metal Gear Rising: Revengeance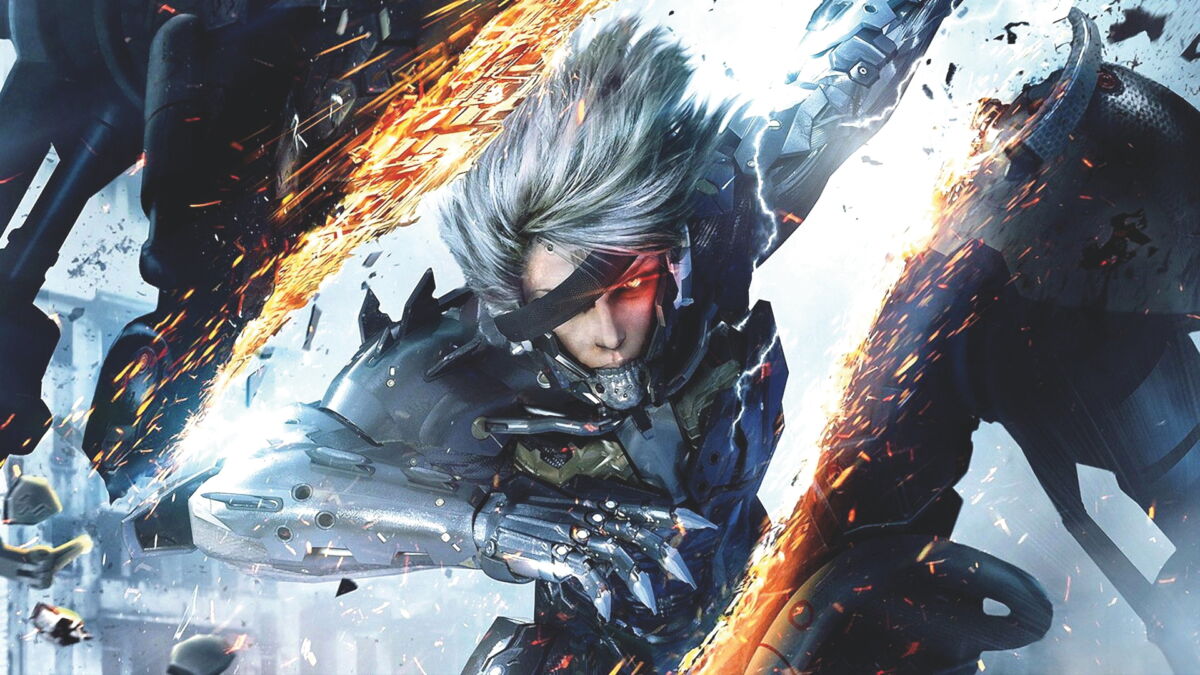 Developer: PlatinumGames
Publisher: Konami
Steam Deck Status: Verified
While their misstep of Babylon's Fall might have put a significant dent into PlatinumGames' reputation, there's still no denying the fact that the Japanese developers are the undisputed masters of the character action genre. Their library of top-tier games is certainly extensive, and even though there's quite a few titles available to play on Steam Deck, there's really only one proper choice – Metal Gear Rising: Revengeance.
A spin-off to Konami's iconic Metal Gear series, Rising: Revengeance puts players in the cybernetic body of Raiden, the often-maligned protagonist of Metal Gear Solid 2 who became a badass cyborg in MGS 4. Revengeance sees Raiden travelling across the world, carving a bloody path through mercs and goons with his electric katana in hand. Just make sure to keep those thumbsticks in good condition, as slicing enemies with a Zandatsu can be pretty intense.
22. Project Zomboid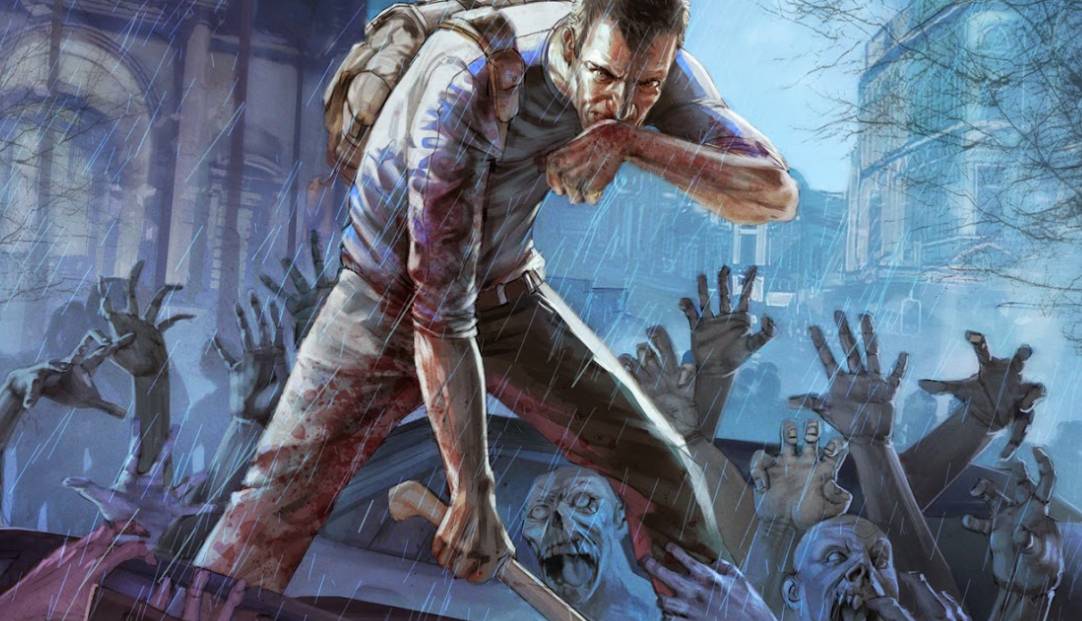 Developer: The Indie Stone
Publisher: The Indie Stone
Steam Deck Status: Verified
One of the huge benefits of the Steam Deck is that it can allow players to get in on the ground floor of certain early access titles, which they might not have been able to do previously if their PC or laptop wasn't up to snuff. One such early access title that's worth checking out on Steam Deck is Project Zomboid, and while it's been on early access for years, it's only recently begun to gain some proper momentum.
A survival game, Project Zomboid is about as upfront with its intention to kill you as it can possibly be. It's not a question of if you're going to die, but when, as infection, disease and other humans can lead to your untimely demise. Fortunately, death is merely a new beginning, as you'll spawn as a new character, armed with slightly improved skills and the knowledge you've gained from a previous run.
21. Resident Evil 7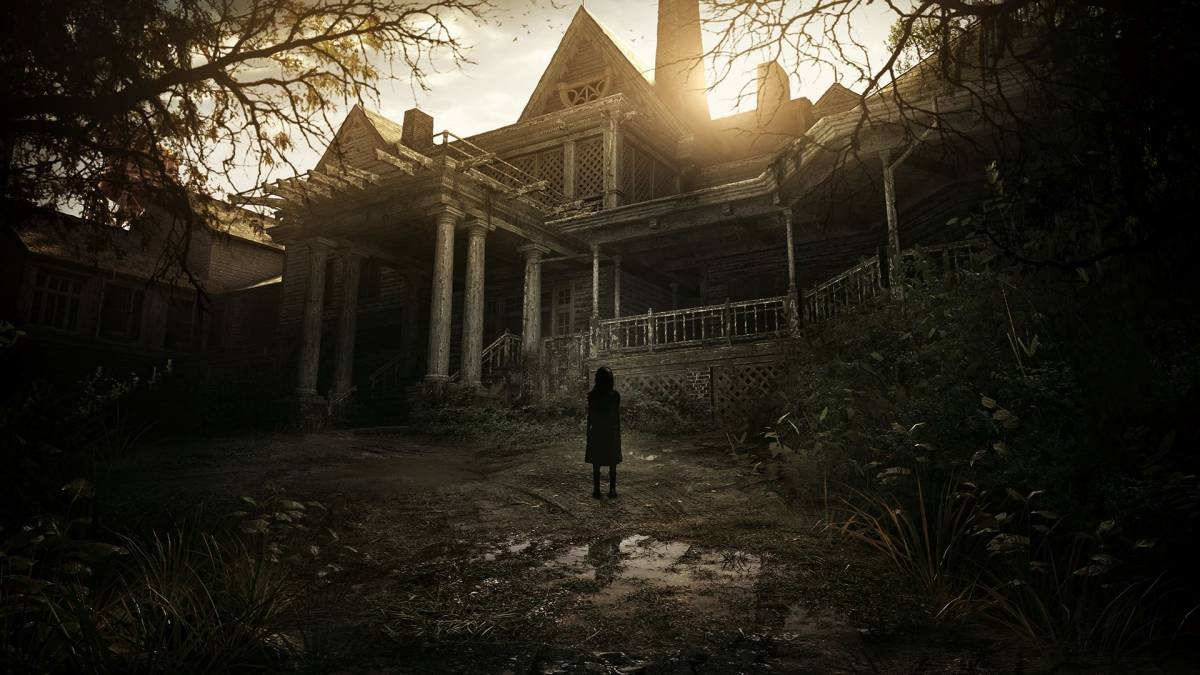 Developer: Capcom
Publisher: Capcom
Steam Deck Status: Verified
Pre-Resident Evil 7, Capcom's classic horror series wasn't quite the all conquering juggernaut that it once was, largely due to the poor reception to Resident Evil 6. While spin-off titles like Revelations were still proving to be decently successful, the mainline series was somewhat floundering, but that all changed with the release of Resident Evil 7, which reinvented the series and propelled it into a new golden age.
Set in the swamps of Louisiana, you control Ethan Winters, your regular everyday bloke who travels out into the sticks in an attempt to rescue his girlfriend. Because this is Resident Evil, Ethan just happens to stumble on a terrifying bioweapon making itself at home, and if you're not careful, you'll be the next member of the family. Scary and thrilling, while still retaining some of the goofier aspects that RE is known for, Resident Evil 7 is a brilliant Steam Deck title.
20. Papers, Please
Developer: Lucas Pope
Publisher: 3909
Steam Deck Status: Verified
The idea of a game about stamping passports at a border checkpoint crossing sounds like quite a dry pitch on the face of it, especially given how many simulator games you can buy on Steam at any one time, but Papers, Please is so much more than inspecting documents. In fact, there's a devil in disguise with Papers, Please, and it'll have you questioning your very own moral compass by the time the credits roll.
The October Labor Lottery has been completed and your name has been chosen to begin work immediately at the Arstotzkan border checkpoint in the town of Grestin. As an immigration inspector, you'll be responsible for making sure everyone has the right documentation, but with a steadily escalating political situation, more complex rules to follow and the lives of your own family to consider, Papers, Please quickly becomes an exercise in high stakes plate spinning.
19. Marvel's Midnight Suns
Developer: Firaxis Games
Publisher: 2K Games
Steam Deck Status: Verified
Firaxis Games have already proved they're the rulers of the tactical strategy genre with their XCOM games. However, if you're fancying what they have to offer regarding something a bit more casual, or you're looking for your next big superhero game fix, Marvel's Midnight Suns is the perfect Steam Deck game for you.
A more supernatural-focused game than some of the recent Marvel titles, you control The Hunter, a created character and child of Lilith, who's threatening to unleash demonic hordes upon the world. As The Hunter, you'll have to team up with the current Midnight Sons team, along with the Avengers and a few other friends, in order to stop Hell and Hydra from taking over. Also, you get to hang out with your superhero mates between missions, which is also nice.
18. Persona 5 Royal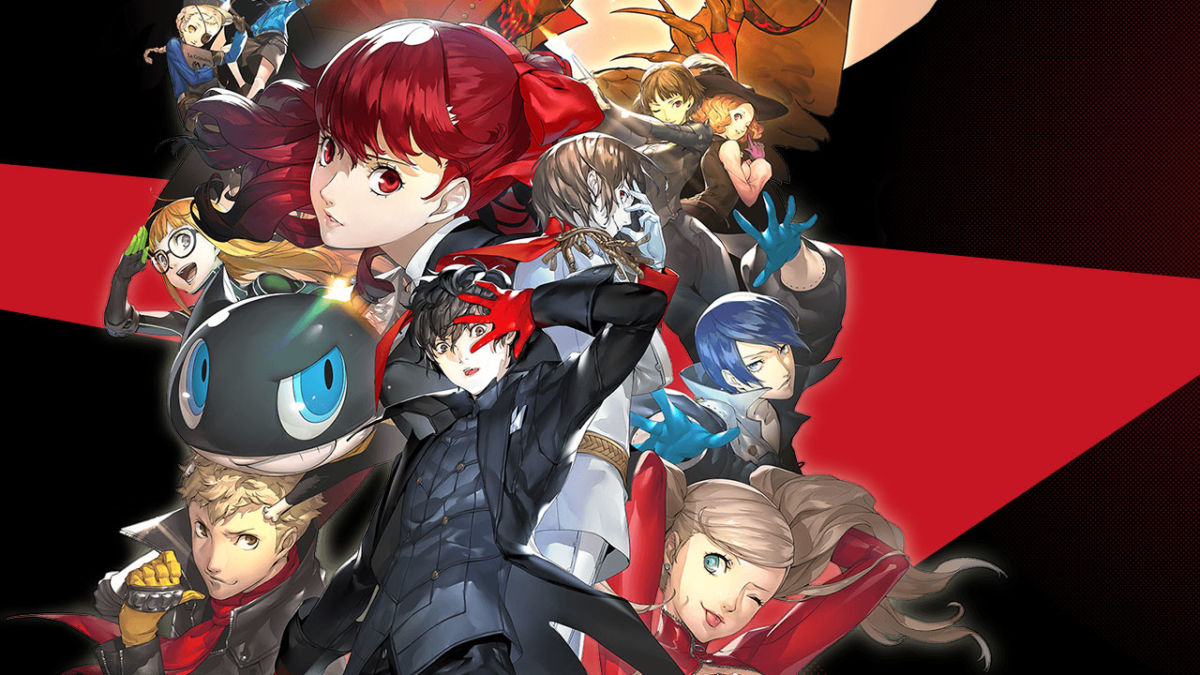 Developer: Atlus
Publisher: SEGA
Steam Deck Status: Verified
Sinking 120 hours into a JRPG might sound like a daunting prospect in your adult years (and it really is), but if it's one that's as excellent as Persona 5 Royal, it's a time sink that's worth investing in.
Persona 5 Royal sees players controlling Joker, a mysterious teenager and Tokyo high school student who happens to find themselves with the ability to travel to an alternate dimension, where the distorted desires of others have become manifest in the form of various Palaces. Together with his friends, Joker will travel to these palaces, steal their distorted desires, and change the world itself as the Phantom Thieves.
If nothing else, it's definitely worth playing on your Steam Deck, as you can break up Persona 5 Royal's gargantuan runtime by playing the game on the go. You can make Joker read a book on a train while you're playing Persona 5 on a train.
17. Cult of the Lamb
Developer: Massive Monster
Publisher: Devolver Digital
Steam Deck Status: Playable (entering text requires manually invoking the on-screen keyboard)
There's something to be said about the juxtaposition of cute animals doing absolutely depraved things. Happy Tree Friends is probably the most notable example, but as far as video games go, Massive Monster's Cult of the Lamb absolutely nails the aesthetic. If you want to play as a really adorable lamb who just so happens to be a maniacal cult leader who sacrifices their followers on the regular, Cult of the Lamb is the game for you.
A roguelike with accessible gameplay and bundles of charm, Cult of the Lamb sees players controlling a helpless little lamb who's rescued from certain death by a god-like stranger known only as "The One Who Waits". Naturally, the only thing you can do to thank them for their generosity is to form a cult to praise their name eternally, performing rituals and sacrificing followers while building facilities and gathering resources to keep the flock happy.
16. Journey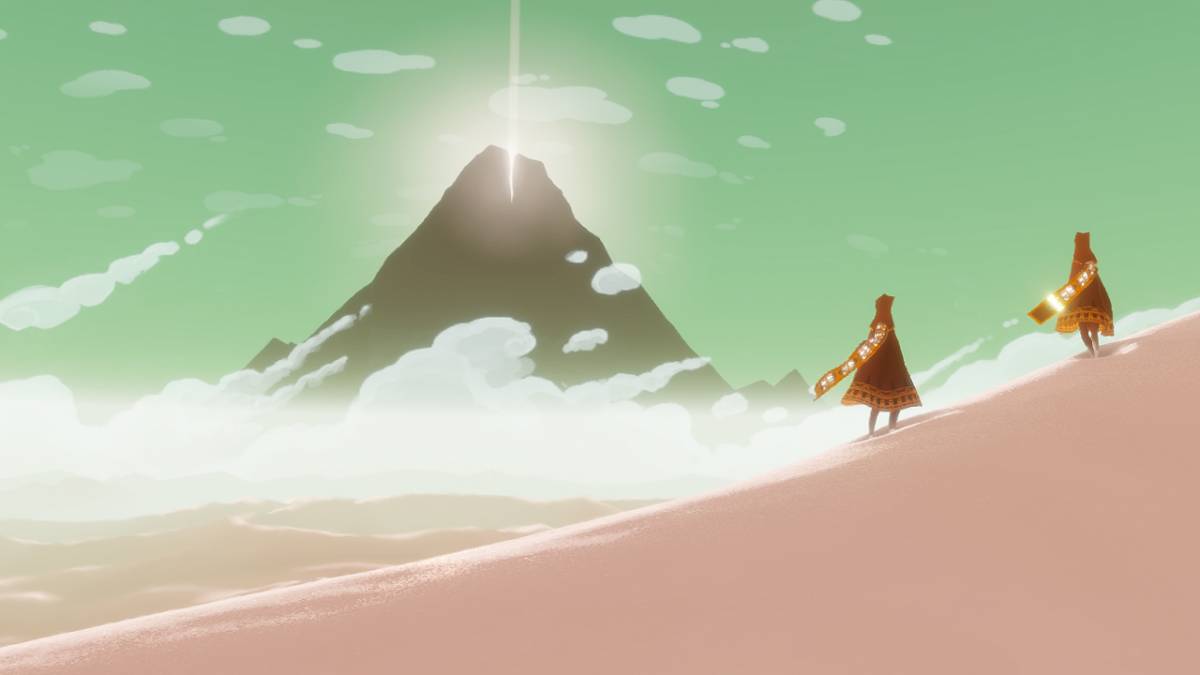 Developer: thatgamecompany
Publisher: Annapurna Interactive
Steam Deck Status: Verified
Arguably one of the bigger examples of short length cozy games, Journey has become something of legend in the decade since its original release, and even now in 2023, it's still as relevant and moving as it ever was. Thankfully, you can even experience the pleasures of Journey on the go, thanks to the Steam Deck, which means you can probably finish the whole game in the time you spend on the toilet.
Moving on.
A mysterious game that's open to both exploration and interpretation, Journey follows an unnamed stranger as they glide across the sands of a desert, which seemingly plays host to a long forgotten civilization buried deep underneath. The real beauty of Journey comes from its non-standard multiplayer, where you can explore the levels with another player you've never met before. Two lone wanderers, finding secrets together before going their separate ways. Journey is undeniably magical, and that's still true on the Steam Deck.
15. Disco Elysium – The Final Cut
Developer: ZA/UM
Publisher: ZA/UM
Steam Deck Status: Verified
One brilliant aspect of the Steam Deck is that it opens players up to the possibility of experiencing massive, tabletop-esque RPGs that were previously PC only while on the go. Titles like Wildermyth or Gamedec – Definitive Edition spring to mind, but there's fewer isometric RPGs more satisfying and game-changing than Disco Elysium. Yeah, it might also be available on the Nintendo Switch, but at least it'll look better on the Steam Deck.
One of the closest depictions of tabletop RPG gameplay in video games, Disco Elysium sees players controlling an amnesiac detective tasked with solving a complicated murder case. Instead of traditional combat, every action in the game is governed by a series of skill checks and dialogue trees. Their own abilities are tied to the character's personality, and upgrading skills too much can even lead to some new quirks and traits.
14. Furi
Developer: The Game Bakers
Publisher: The Game Bakers
Steam Deck Status: Verified
The Steam Deck is probably one of the most comfortable handheld consoles ever, with its grips, button and control stick placement being far superior to other platforms, but that doesn't mean you can't put them through their paces every now and then. If you're looking for a challenging and fast-paced game to play on your shiny new Steam Deck, Furi is a brilliant pick, even if just for that excellent soundtrack.
A boss-rush game, Furi puts players in the dangerous shoes of The Stranger, a mysterious figure who's spent his existence being imprisoned in orbit of a daunting planet. Standing between The Stranger and their freedom are prison guards who are determined to put The Stranger in the ground, and they've got the means to do it. With a sword and gun in hand, you'll have your skills tested, and you'll love every second.
13. Neon White
Developer: Angel Matrix
Publisher: Annapurna Interactive
Steam Deck Status: Verified
Assassins aren't normally the type who'd get into heaven, but in the world of Neon White, even the most hardcore killers can be given a second chance. They just need to compete in a demon slaying death game, with the winner being granted eternal rest in the kingdom of Heaven. No pressure or anything, it's only infinite damnation if you lose, but why do your fellow competitors seem so familiar?
A first-person shooter, you control the titular Neon White as he massacres demons en masse throughout Heaven, but instead of using traditional weapons, Neon White uses Soul Cards as weapons instead. These weapons have a normal function, such as a pistol, rifle or grenade launcher, but they can also be discarded for a powerful movement ability. Each level becomes about using your abilities to gain the best time, leading to an endlessly bingeable pursuit for glory.
12. Dorfromantik
Developer: Toukana Interactive
Publisher: Toukana Interactive
Steam Deck Status: Verified
The Steam Deck's portable nature lends itself well to puzzle games, and there are few puzzle games more enjoyable on the Steam Deck than Dorfromantik. Perhaps that's because Dorfromantik doesn't quite feel like a puzzle game, but the compelling gameplay and chilled out vibes will certainly ensure you'll be coming back for more after each session.
Dorfromantik is all about building your own little rural society using the stack of tiles you have to hand. You gain more points and tiles by matching together features of the same type, such as forests, villages, rivers and more. Once you run out of tiles, it's game over, but you can always just carry on placing tiles and making the place look nice in creative mode when you're done.
11. Slay the Spire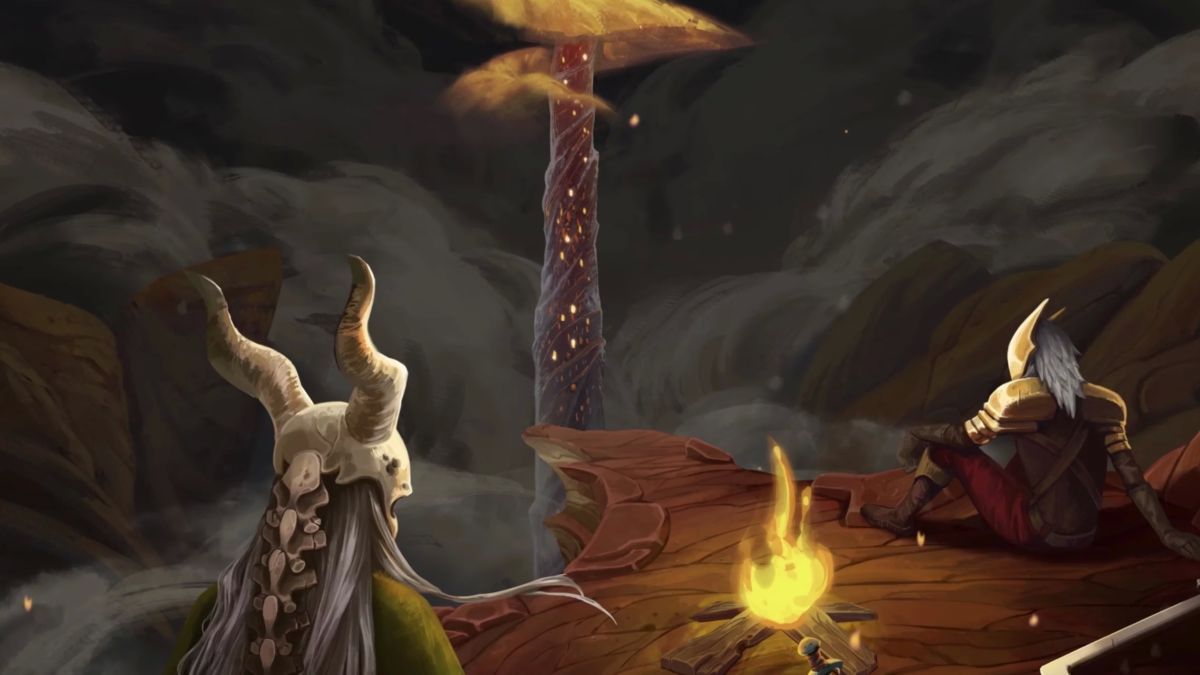 Developer: Mega Crit Games
Publisher: Mega Crit Games
Steam Deck Status: Verified
Do you like card games? How about roguelikes? What if a developer came round and fused both of those genres together to create a compelling new fusion of the two? That's the premise of Slay The Spire, which is one of the most exciting and enthralling indie games of the past decade. If you'd like to see minutes played turn into hours before your eyes, Slay The Spire will be your new favourite game.
A dynamic single-player deck-builder, Slay The Spire allows players to pick from one of four distinct characters, each with their own unique deck of cards. Players take on each run by tackling the spire, picking their route to favour safe encounters or take some risks for better loot. Throughout the runs, you'll build up your deck with stronger cards, allowing you to finally slay that damn spire.
10. God of War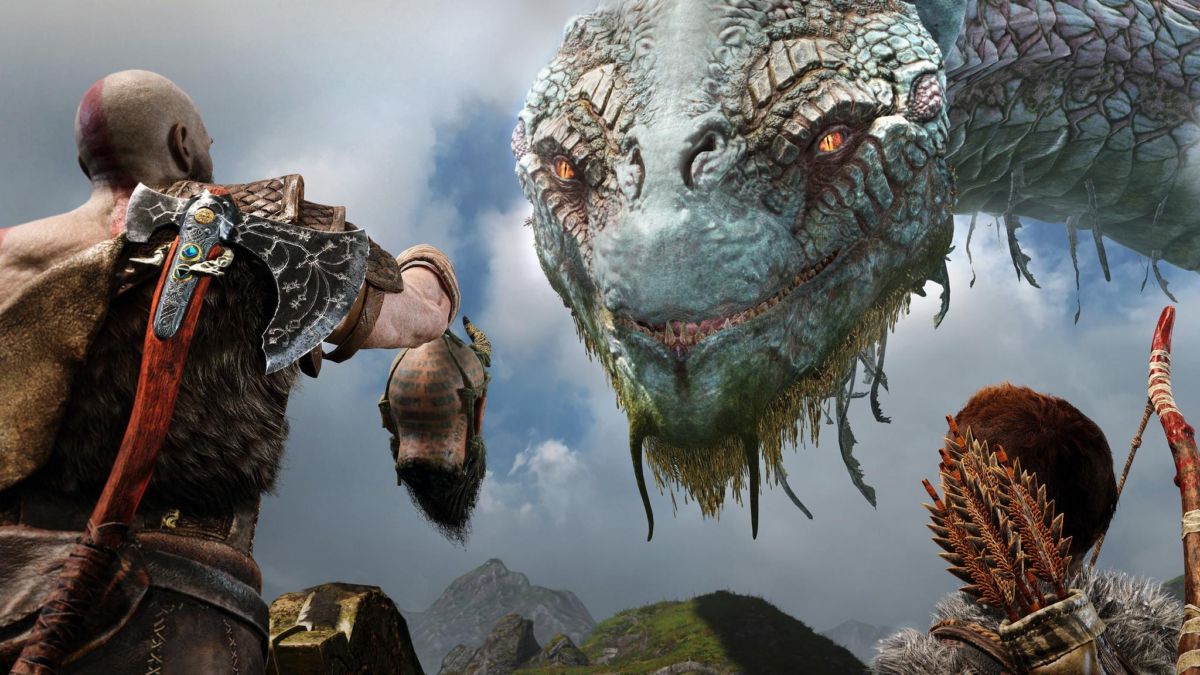 Developer: Santa Monica Studio
Publisher: PlayStation PC LLC
Steam Deck Status: Verified
Sony has been doing an excellent job over the past few years of bringing their big exclusive games to PC so that a whole new audience of players can join in. That's commendable in and of itself, but Sony have also been ensuring that each game works on the Steam Deck too, and while they might drain your battery fairly quickly, taking a modern masterpiece on the go is nothing to sneeze at.
You can take your pick from any Sony game, but for our money, we're going with God of War (2018), which tells the incredible story of Kratos trying to connect with his son Atreus after the death of the kid's mother. Meanwhile, a bunch of Norse gods are determined to put a dampener on the father-son bonding time, meaning you'll have plenty of combat to sink your teeth into alongside the emotional storyline. The fact you can enjoy God of War's boss fights on a handheld device is absolutely mind-boggling.
9. Undertale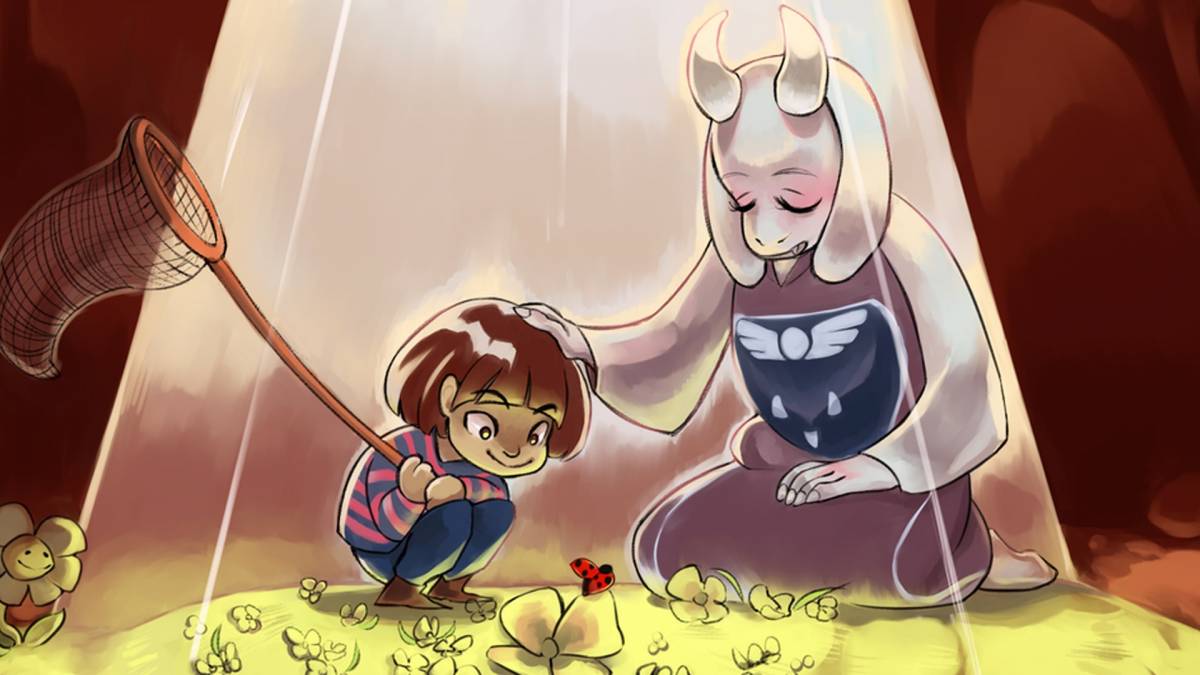 Developer: tobyfox
Publisher: tobyfox
Steam Deck Status: Playable (sometimes shows non-Steam Deck controller icons)
At this point, tobyfox's Undertale more than deserves its legacy as one of the best RPGs ever made. What started as a loving tribute to old SNES RPGs like Earthbound/Mother has turned into a globally recognised franchise in its own right. When you've got Kenny Omega dressed up as one of your characters for an entrance in AEW, you know you've made it, and you can own that history yourself on the Steam Deck.
To be honest, Undertale is quite a difficult game to nail down, as it combines bits of different genres to create something unlike anything else ever made. You play as a human who falls down a hole into a world filled with creatures and monsters, but instead of murdering everything you see like everything other RPG, you instead have the choice of befriending these creatures, leading to a humorous and emotionally resonate adventure.
8. Vampire Survivors
Developer: poncle
Publisher: poncle
Steam Deck Status: Verified
A certified sensation within gaming in 2022, Vampire Survivors is up there among the best Steam Deck games, thanks to the game's simple but repetitive nature. A timed survival time on a bullet hell roguelike, you pick a character and essentially allow yourself to be mobbed by enemies.
Killing enemies levels you up, which unlocks new weapons and effects that can be stacked on top of each other, allowing you to "become the bullet hell", as the game's marketing implies. While the gameplay does all the attacking for you, the compulsion comes from watching your build go from weak to godkiller over the span of half an hour.
Look, even if there's nothing in this entry that sells you on the appeal of Vampire Survivors, it's a game that's just too good to pass up anyway. You can buy it for less than $5/£4, and if you like it, you've just given yourself hundreds of hours of content. If you don't, it's not like you lost too much. In terms of sheer value for money, Vampire Survivors has it in spades, especially if you pick up the also dirt cheap DLC.
7. Dead Cells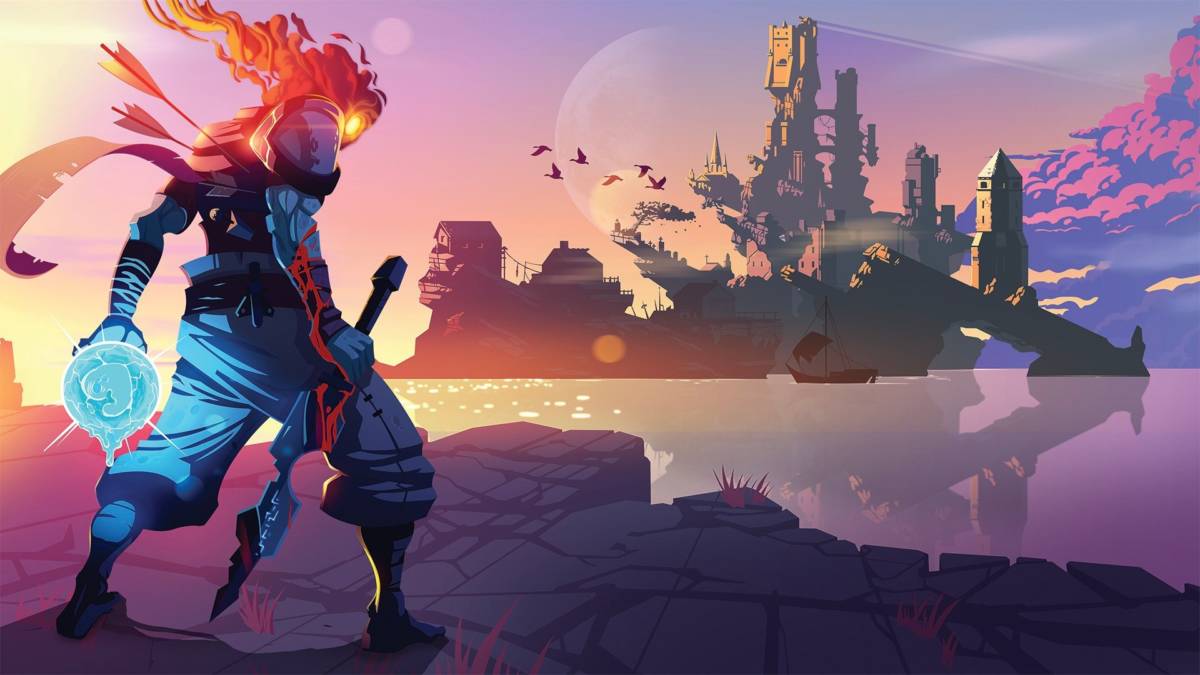 Developer: Motion Twin
Publisher: Motion Twin
Steam Deck Status: Verified
There's an awful lot of roguelikes available on Steam at the minute, but there's few that have had the same enduring power that Dead Cells has had. Despite being released in early access on Steam back in 2017, Motion Twin have been diligent in ensuring that there's new content and features coming to the game in the years since, and they're still going to this day. If you're looking for a Steam Deck game that's still evolving, Dead Cells is a solid bet.
A "Roguevania", which smartly blends elements of both the Metroidvania and roguelike genres, Dead Cells sees players controlling The Prisoner, exploring an island filled with monsters looking to tear you limb from limb. Players explore a variety of dungeons and biomes that are randomly generated, earning new weapons and loot along the way in order to survive your run. You'll die a hell of a lot, but you'll have plenty of fun all the same.
6. Celeste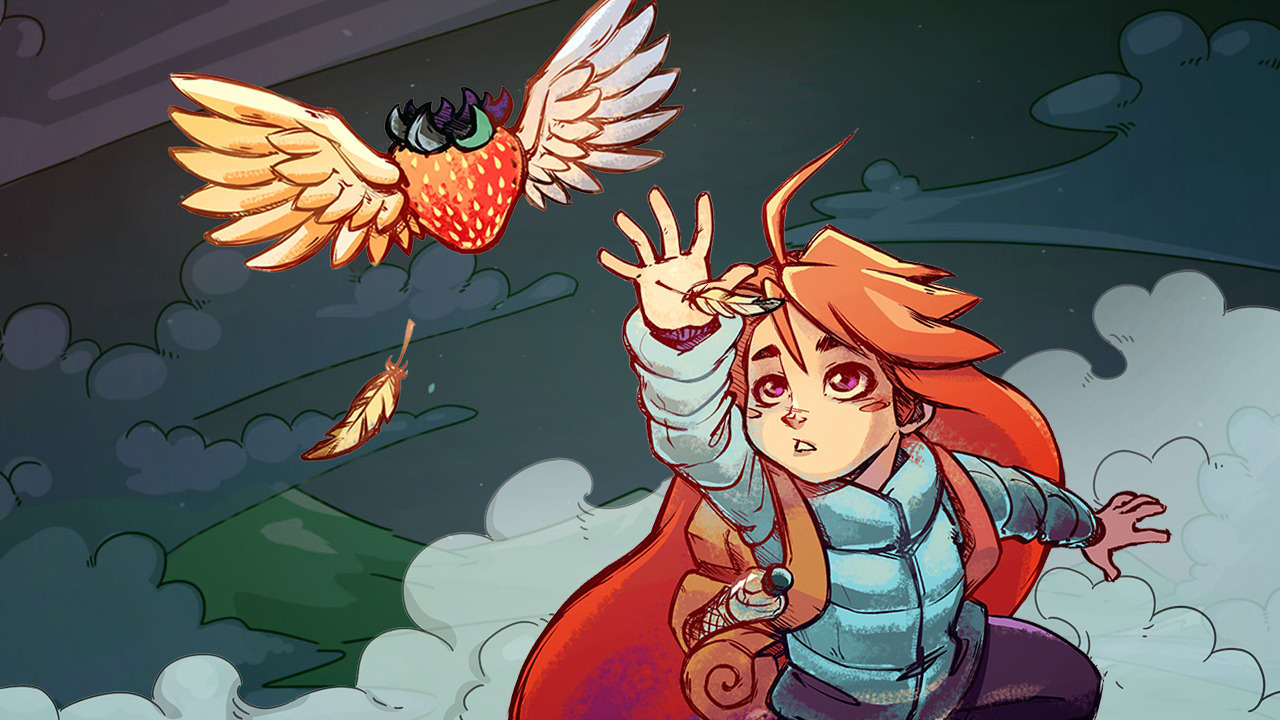 Developer: Extremely Okay Games
Publisher: Matt Makes Games
Steam Deck Status: Verified
Given how much jumping and climbing is involved with the activity, it's shocking that it took so long for a game developer to make a platforming game about climbing a mountain. As games go, Celeste probably isn't the most realistic version of that idea, given the fact you have double jumps and air-dashes, but the tight gameplay and incredible story make Celeste a journey worth taking.
You take control of Madeline, a determined young woman who resolves to climb Celeste Mountain, despite how much the people around her protest her decision. The mountain itself is host to a lot of strange occurrences, making the climb much more perilous than usual, but Madeline's biggest obstacle is the personification of her anxiety and self-doubt, taunting her through every step of the climb.
5. Hollow Knight
Developer: Team Cherry
Publisher: Team Cherry
Steam Deck Status: Verified
Team Cherry have cultivated an incredible amount of love and respect thanks to their work on Hollow Knight, which many would consider to be in the upper echelon of all-time best Metroidvania titles. Nintendo and Konami might have been the originators of the genre with their work on Metroid and Castlevania respectively, but it's games like Hollow Knight that have really advanced the medium in recent years.
Set in an underground world known as Hallownest, players take control of a nameless knight, destined to explore this complex series of areas, defeating enemies and bosses along the way. Each boss you defeat and area you complete will give you more abilities that aid in your exploration, leading to more areas and even harder bosses. As games go, Hollow Knight is brutal, but the reward is definitely worth it.
5. Sayonara Wild Hearts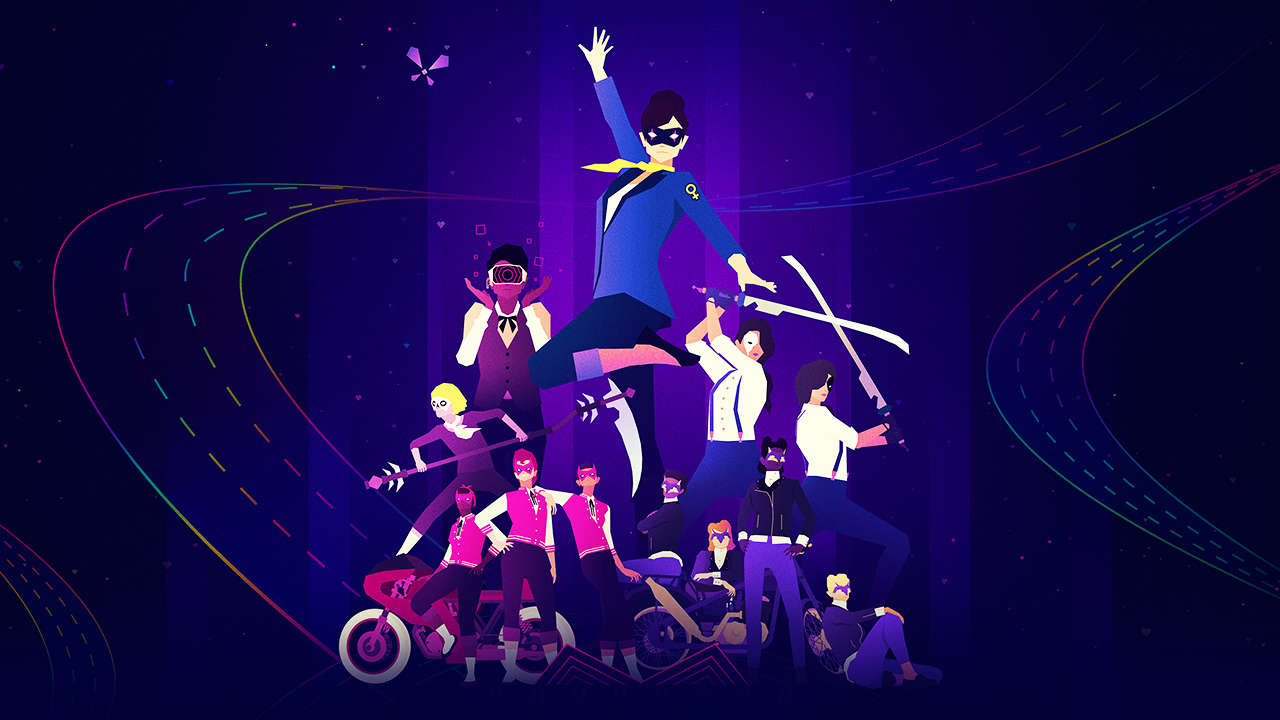 Developer: Simogo
Publisher: Annapurna Interactive
Steam Deck Status: Verified
A game that feels like it was uniquely made for handheld devices, Sayonara Wild Hearts is a game you could conceivably start and finish in one commute, as the main game only takes about an hour and a half to complete. That might not sound like an appealing pitch for some people, but what Sayonara Wild Hearts manages to cram into that 90 minute window is absolutely special, and will stick with you long after the credits have rolled.
Players control The Fool, a young woman trapped in the throes of heartbreak who stumbles into a trans-dimensional journey through their own relationship trauma, all set to the beat of one of the best pop albums ever written. The gameplay might not be substantial enough for everyone, but when it comes to style, sound and overall aesthetic, Sayonara Wild Hearts simply cannot be beaten.
3. Elden Ring
Developer: FromSoftware
Publisher: Bandai Namco
Steam Deck Status: Verified
Is there a more celebrated game than Elden Ring? FromSoftware's massive RPG has received a completely deserved amount of critical acclaim across 2022, and the best part is that the entire experience is completely verified for the Steam Deck. There's a pick up and play appeal to FromSoft's biggest Soulslike title yet, and that's never been more evident than people able to literally pick up a Steam Deck and play.
Set in the Lands Between, you control the chosen Tarnished, a warrior destined to battle the demigods that are running rampant across the lands. With a greater level of freedom compared to other Soulslike titles, players can choose where to go and which enemies they want to face, meaning if you're running into a massive roadblock, you can simply just go elsewhere and grind, which is just a godsend for a game as challenging as Elden Ring.
2. Hades
Developer: Supergiant Games
Publisher: Supergiant Games
Steam Deck Status: Verified
The roguelike that's so nice, they're making a second one. Hades might have overtaken Dead Cells when it comes to being the most successful roguelike in a genre that's becoming more and more crowded. Supergiant's dungeon crawling roguelike has become such a massive hit since its early access release back in 2019, but if you haven't played this groundbreaking game yet, the Steam Deck is the perfect time to get started.
Despite being called Hades, the whole game is about escaping from the clutches of the Greek God of the Underworld. Instead, you control Zagreus, Hades' son who's grown tired with the administrative life of the Underworld. Also, he wants to find his mum who's living on the surface world. Unfortunately for Zag, Hades throws the full weight of his forces at Zagreus, and in order to get strong enough to succeed, you'll need to be ready to die over and over again.
1. Yakuza 0
Developer: Ryu Ga Gotoku Studio
Publisher: SEGA
Steam Deck Status: Verified
Fans have been clamouring for a handheld Ryu Ga Gotoku Studio experience for a long time now, and while it's not a Switch port, being able to play Yakuza 0 on your Steam Deck is still an amazing feeling. Exploring Kamurocho with Kazuma Kiryu or Sotenbori with Goro Majima is absolutely wonderful, even when the experience has been shrunk down to a fifth of the regular TV size.
Set in Japan during the 1980s, Yakuza 0 is the prequel for the entire series, telling the story of how Kazuma Kiryu and Goro Majima became the Dragon of Dojima and the Mad Dog of Shimano respectively. While there's two protagonists, the story does an excellent job of weaving together one whole narrative, and the combat is bone-crunching in its viciousness. For many, Yakuza 0 is seen as the pinnacle of the whole franchise, but there's also other titles in the series that are verified on Steam Deck too, so if you like this one, you've got a lot more games to play.
READ MORE: 15 Best Steam Deck Accessories You Should Check Out
Some of the coverage you find on Cultured Vultures contains affiliate links, which provide us with small commissions based on purchases made from visiting our site. We cover gaming news, movie reviews, wrestling and much more.