With the addition of Game Boy Advance games for Nintendo Switch Online subscribers, everyone is suddenly filled with nostalgia for one of the best handheld consoles of all time. With that in mind, there's obviously no shortage of selections for the best GBA games ever released. From a half-dozen Mario titles, to new Metroid and Pokémon hits, to RPGs and dozens of original platformers, the Game Boy Advance remains a jewel in Nintendo's crown.
So many of these Game Boy Advance titles remain a blast to pick up and play. Whether you're digging your GBA (or SP) out of the closet, or you're finally getting into emulation, we've got a slew of the best Game Boy Advance games ever to keep you busy. Just remember this list is limited to games that were (officially) released outside of Japan, so unfortunately, you won't find stuff like Mother 3 here.
The Best GBA Games
25. Mega Man Battle Network 3: Blue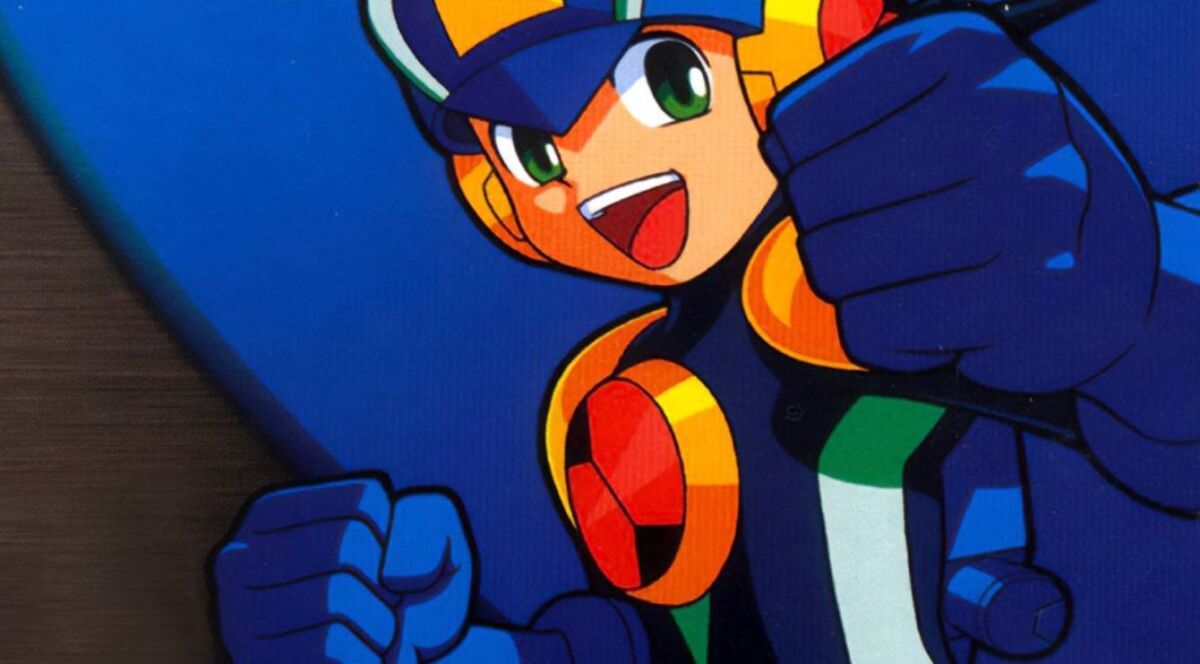 Developer: Capcom
Publisher: Capcom
Marrying the iconic Mega Man universe to some deep RPG elements proved to be a major winner for Capcom. The Mega Man Battle Network franchise was in full swing by 2003, and the release and monumental success of Mega Man Battle Network 3: Blue reflects that.
Blue was released alongside a second game called Mega Man Battle Network 3: White. Both games are extremely similar to one another, and a 100% complete experience will mean playing both. However, we're giving a slight nod to Blue for its inclusion of one of the best bosses in the Battle Network series.
Playing as young Lan and his A.I. MegaMan.exe, you're effectively taking Mega Man on a series of RPG encounters, as you wipe out viruses and other threats to the network and society as a whole. Many say the series hit its peak here. Regardless of that, Mega Man Battle Network 3: Blue does a good job standing on its own as one of the best tactical RPGs on the GBA.
24. Drill Dozer
Developer: Nintendo
Publisher: Game Freak
Primarily known for Pokémon, developer Game Freak has a few other hits in their catalog. One such example is Drill Dozer, a game as visually vibrant and adorable as it is fiendishly challenging.
The story has you controlling a young girl who wants to get revenge and regain a precious diamond from a gang known as the Skullkers, who attacked her father and stole said diamond. Revenge apparently comes in the form of a metal walker known as the Drill Dozer, which can take out walls and help you to destroy countless enemies along the way. Simple right?
Yet Drill Dozer's gameplay is not nearly as mindless as you might think. Different enemies require strategic thinking amidst frantic activity and cute graphics. The story eventually expands in such a way that you'll need to explore hidden levels, while seeking other diamonds and various treasures. The packaging of everything is appealing, but above all there's a compulsory and entertaining gameplay experience to enjoy with Drill Dozer.
23. Alien Hominid
Developer: The Behemoth
Publisher: The Behemoth
One of the most popular and addictive Flash games to come out of Newgrounds in the early 2000s, Alien Hominid received several console ports. The run-and-gun element of the game was brilliantly handled, with simple controls and increasingly difficult gameplay, but it was the visual style and humor of Alien Hominid that ultimately made it special to so many people. Hand-drawn graphics of your yellow alien protagonist and the many threats waiting for him on earth, and an approach to chaos that might remind you of the Metal Slug series, are just two reasons why this game found a fanbase quickly.
It's a shame Alien Hominid isn't quite as popular as it once was. Other games have certainly surpassed it, and the same goes for this better-than-you'd-guess GBA port, but there's still a singular fun to all this that warrants your attention. This isn't the definitive version of Alien Hominid (which actually has a very modern port), with a few bosses missing from the proceedings, but it's awfully good all the same.
22. The King of Fighters EX2: Howling Blood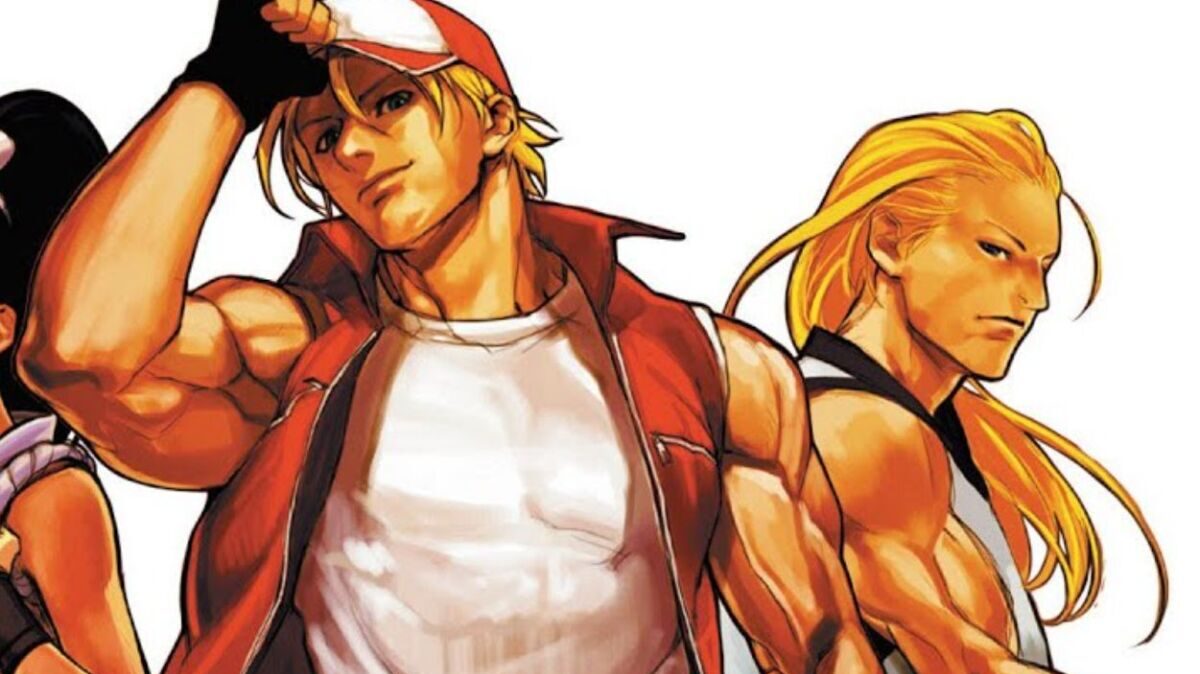 Developer: Sun-Tec
Publisher: Atlus
The Game Boy Advance was arguably the first handheld console to give brawlers like The King of Fighters a, well, fighting chance. The King of Fighters EX2: Howling Blood is one of the best examples of this fact.
The game looked exceptional to 2003 audiences (and still holds up well now), and the controls and gameplay depth were lauded, as well. New fighters and backgrounds were a welcome addition for  the sequel to The King of Fighters EX: Neo Blood, but the game also featured the return of the 3 on 3 bouts.
Different teams in The King of Fighters EX2: Howling Blood offered fighters of varying strengths and weaknesses, and you can be certain EX2 brought back favorites like Mai, Terry, Andy, Moe, Chang, and several others. The single player mode is a particularly exhilarating highlight, with fluid control, large move sets, and impressively crisp animation for a GBA title. Fighting game fans who are just starting to explore the Game Boy Advance will want to play this immediately.
21. F-Zero: GP Legend
Developer: Nintendo
Publisher: Nintendo
The F-Zero series is known for its incredible, sci-fi infused racetracks, serving as the backdrop to lightning-fast racing gameplay against computer opponents or friends. The other side of that is how maddeningly hard F-Zero: GP Legend can be for even the most experienced F-Zero players. This puts GP Legend in good company with the best F-Zero games in the franchise.
Taking on the role of Rick Wheeler, players in F-Zero: GP Fury's story mode will meet legendary characters like Captain Falcon in an effort to capture a mysterious fugitive known only as Zoda. You'll also test yourself on some of the most intensely punishing tracks in the history of this series.
The silly and fun plot threads in F-Zero: GP Legend cuts the tension of a racer that's seemingly impossible, for example the essential-for-victory boosting also drains your power bar. However, F-Zero: GP Legend never ceases to be a great time, right up to the heart-pounding finish line.
20. Astro Boy: Omega Factor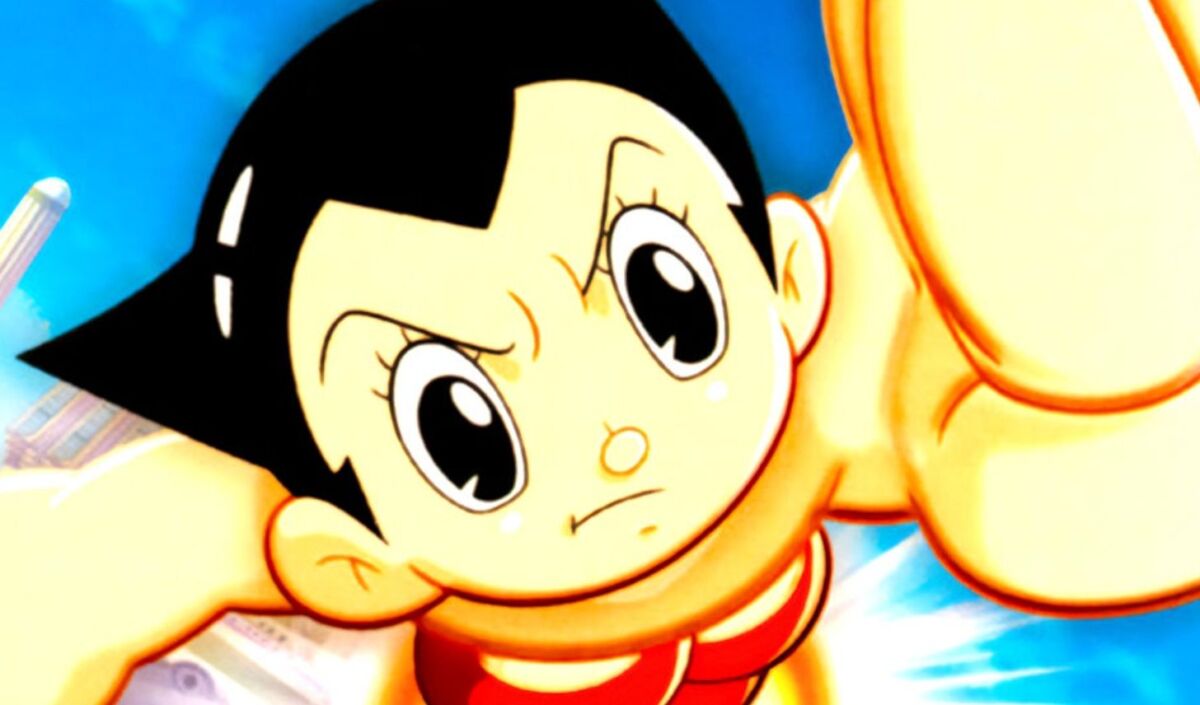 Developer: Treasure
Publisher: SEGA
Astro Boy: Omega Factor reminds us that there were plenty of excellent GBA titles that flew relatively under the radar. The legendary character created by manga giant Osamu Tezuka in 1952 wasn't as big as Mario or Link by 2003, the year Omega Factor came to Game Boy Advance consoles, but this game proves the character could still be viable to modern audiences.
Without losing sight of creating a manga-style world that captures these characters and universe perfectly, Astro Boy: Omega Factor is mostly a platforming beat-em-up, but there are a few decidedly entertaining shoot-em-up levels thrown in for good measure. There's nothing groundbreaking here, but the presentation is perfect, and everything else that matters is well-represented and well-executed. Astro Boy: Omega Factor is an appealing title whose charms can catch you by surprise.
19. Banjo-Kazooie: Grunty's Revenge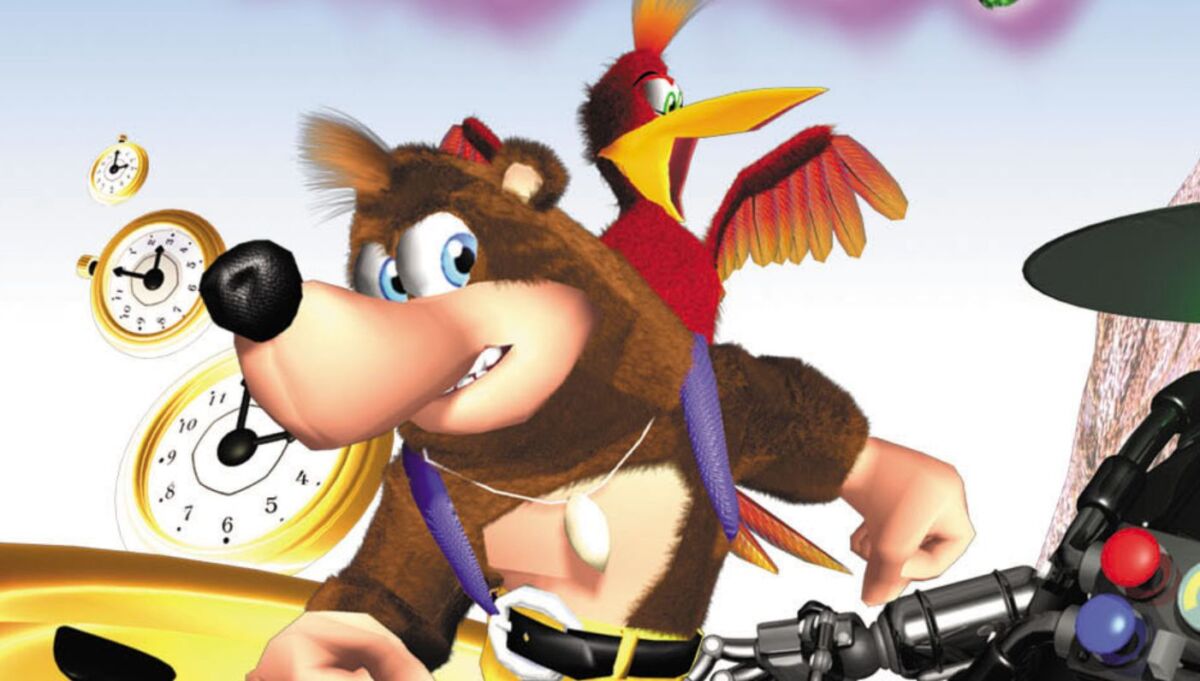 Developer: Rare
Publisher: THQ
Set between two of the best Nintendo 64 games ever made, Banjo-Kazooie: Grunty's Revenge is a relatively impressive achievement for the Game Boy Advance. No one expected a game on par with the duo's N64 hits, but Rare nonetheless went the distance to create a title that's one of the most enjoyable platformers for the console.
Grunty's Revenge features favorite villain Gruntilda setting out to erase the events of the first game by kidnapping Kazooie, and just generally being a huge pain in the ass like any good platformer villain will be. The only sin for this game, which boasted beautiful GBA graphics, plenty of personality, and excellent mechanics, is that it's a little too short. Banjo-Kazooie: Grunty's Revenge doesn't require any knowledge of the previous titles, however. You just pick up the game and have fun.
18. Final Fantasy VI Advance
Developer: Square
Publisher: Square
Square loves to bring back their classic Final Fantasy titles for various consoles. Since games like Final Fantasy VI (released as III in the west in 1994) are among the best JRPGs ever made, no one really has a problem with that. Especially when Final Fantasy VI Advance brought some genuinely exciting new additions to the party, including two bonus dungeons and additional summons.
However, the heart and soul of everything that's great about Final Fantasy VI is what made the GBA edition another success for Square. Players begin the epic story by controlling a young woman named Terra. Her mysterious past and powers are apparent from the beginning, but as we begin to follow her life as a mere tool of the government, her story expands in numerous staggering ways.
This is an excellent JRPG that will still take quite a long time to explore fully.
17. Sonic Advance
Developer: Sonic Team
Publisher: SEGA
There was still a surreal novelty in seeing Sonic the Hedgehog on a Nintendo system in 2001 in the form of Sonic Advance. The Dreamcast had only been discontinued less than a year earlier, but Sonic's early adventures for other systems started off strong enough with the release of Sonic Advance. Of the three games released in the series for Nintendo's flagship handheld, the first one is still the best.
The game isn't much more than a simplified version of Sonic games on more powerful consoles, and there's really nothing with that in this case. Sonic Advance gave players the ability to control a variety of characters besides Sonic, maintained the optimal fast-paced platforming mechanics of the best Sonic titles, and visually packed a memorable punch.
Sonic Advance proves that sometimes you can win everyone over by simply focusing on what works.
16. Wario Land 4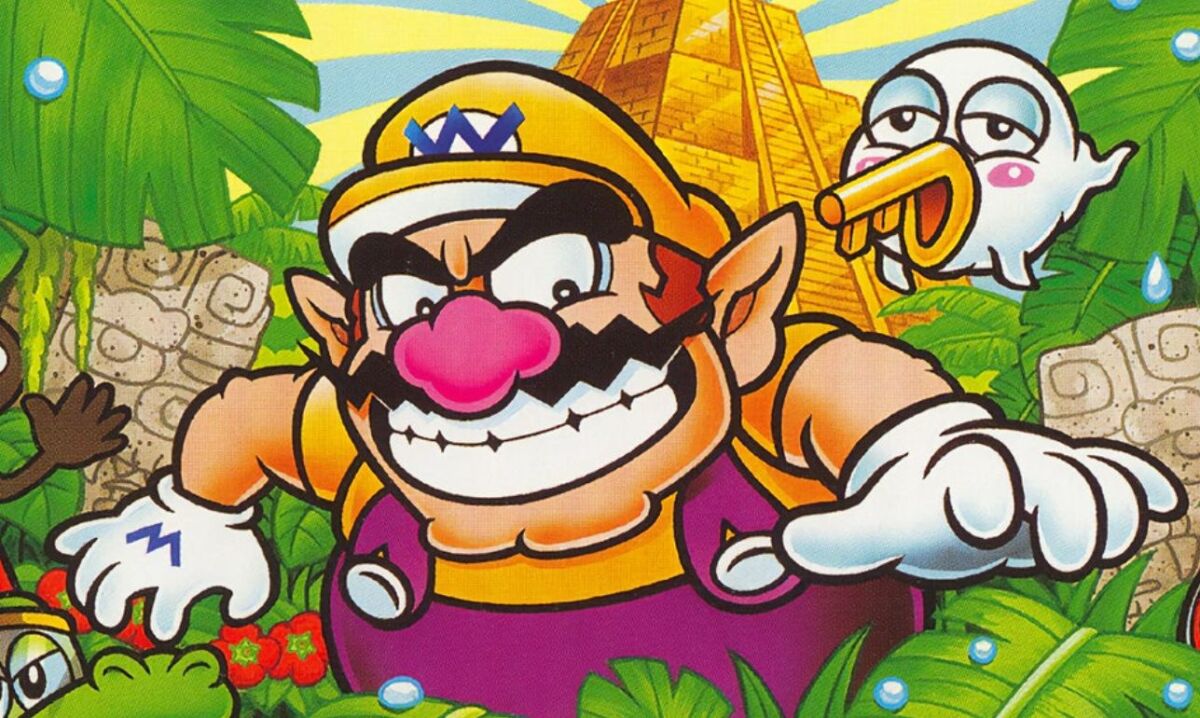 Developer: Nintendo
Publisher: Nintendo
With no other motivating factor beyond animalistic greed, Wario Land 4 sets you off to explore a variety of lands to uncover a treasure hidden inside a pyramid. Like past Wario Land games, this fourth entry has its own unique sense of humor. This is particularly true in the character design.
Wario Land 4 is a straightforward platformer that should prove engaging for those who seek it out. Where the game differs from others is in what happens when Wario engages certain enemies on the screen. Unlike most platformers, you won't necessarily take damage for coming into contact with something. Some creatures in the game will actually transform Wario into a different form altogether, adding a nice element of unique challenge to the already stellar Wario Land 4.
15. Tony Hawk's Pro Skater 2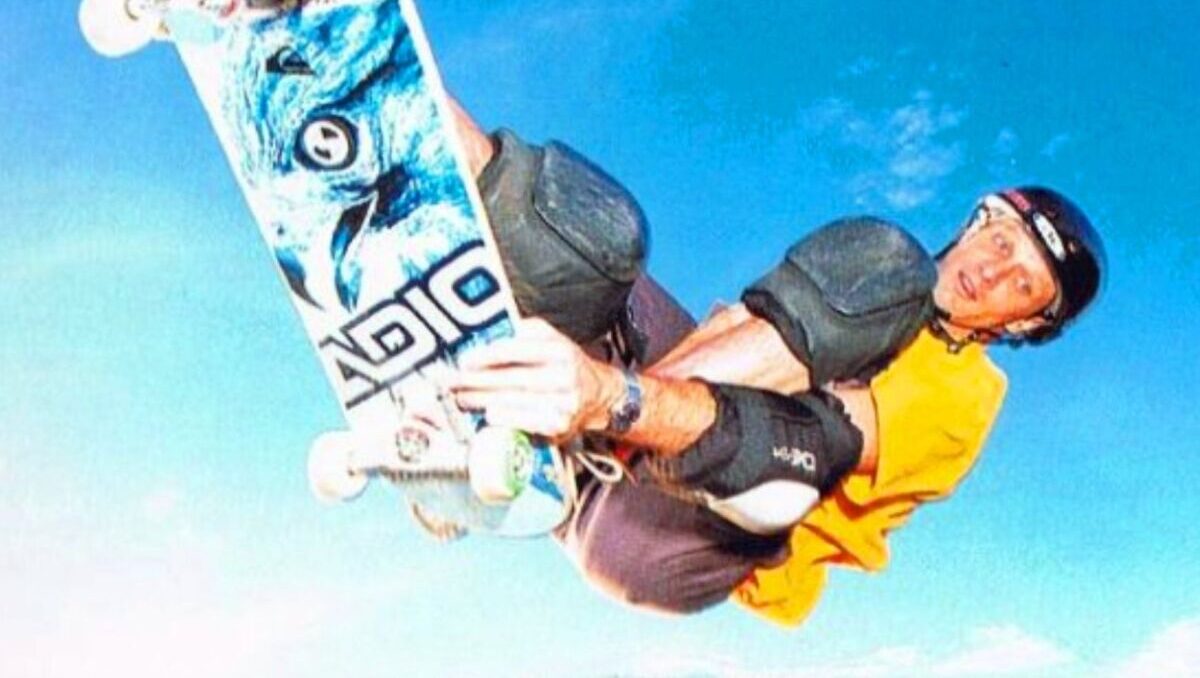 Developer: Vicarious Visions
Publisher: Activision
Porting a game as vast and complex as Tony Hawk's Pro Skater 2 to the much simpler Game Boy Advance surprisingly worked out well for everyone concerned. Obviously, the game didn't feature everything found in the PS1 original, including multiplayer and the ability to edit your own levels, but there's far more here than you might suspect.
From graphics, to gameplay, and even the inclusion of as much music as the developers could fit into the title, Tony Hawk's Pro Skater 2 was lauded then and now for feeling quite like a mainline Tony Hawk title. The simplified controls also meant just about anyone could pick up the game and have a great time. You could even still upgrade your wares over the course of the game. Tony Hawk's Pro Skater 2 proved the GBA could do a lot.
14. Kirby and the Amazing Mirror
Developer: HAL Laboratory
Publisher: Nintendo
Kirby games often stand among the best for any given Nintendo console, so it makes sense that Kirby and the Amazing Mirror shows up here for the best Game Boy Advance games. Broken up into several Kirbys by the dark version of Meta Knight, the game creates a truly unique and memorable playing experience. It becomes your challenge to navigate the usual Kirby challenges and puzzles under these unique conditions. You're going to have the usual Kirby powers, as well as a special communications device, so the game isn't too far removed from what you love about this series.
Kirby and the Amazing Mirror can feel a little like a Metroidvania game sometimes for being a relatively sandbox-esque experience set in a complex, fascinating maze that's filled with treasures and surprises. The Amazing Mirror is a singular Kirby release in so many ways.
13. Fire Emblem
Developer: Intelligent Systems
Publisher: Nintendo
With 17 games in the main series alone, Fire Emblem didn't actually start finding an audience outside of Japan until this 2003 release for the Game Boy Advance. This tactical RPG isn't lacking in epic struggles, high family drama, and a deceptively simple combat system that gives way to something absorbing and complex.
Fire Emblem offers a wealth of characters, combined with deep gameplay. You have to become adept at managing your heroes to a degree that emphasizes the tactical side of things in no uncertain terms. It's up to you to set forth the plans that will make you a hero or see all of your ambitious dreams of glory go up in smoke. There's a few other titles in the franchise for the GBA, but the first Fire Emblem released for the system is the one we still like the best.
12. Final Fantasy Tactics Advance
Developer: Square
Publisher: Square
Final Fantasy Tactics was a bold concept from Square to combine the most beloved elements of their iconic JRPG series with tactical strategy elements. The game was its own unique success on the PlayStation 1, and this 2003 release acts as a sort-of spiritual sequel. There's quite a bit here to distinguish the game from the PS1 classic, but the same concept of commanding and managing massive armies against a sprawling story of political intrigue and magic remains.
For Final Fantasy Tactics Advance, you're not just running a huge army against other huge armies. The job system and Laws system are just two ways in which Final Fantasy Tactics Advance immerses you in a world unlike any other. The dedication to strong characters and a memorable, elaborate storyline that marks the best Final Fantasy games can also be appreciated here.
11. Harvest Moon: Friends of Mineral Town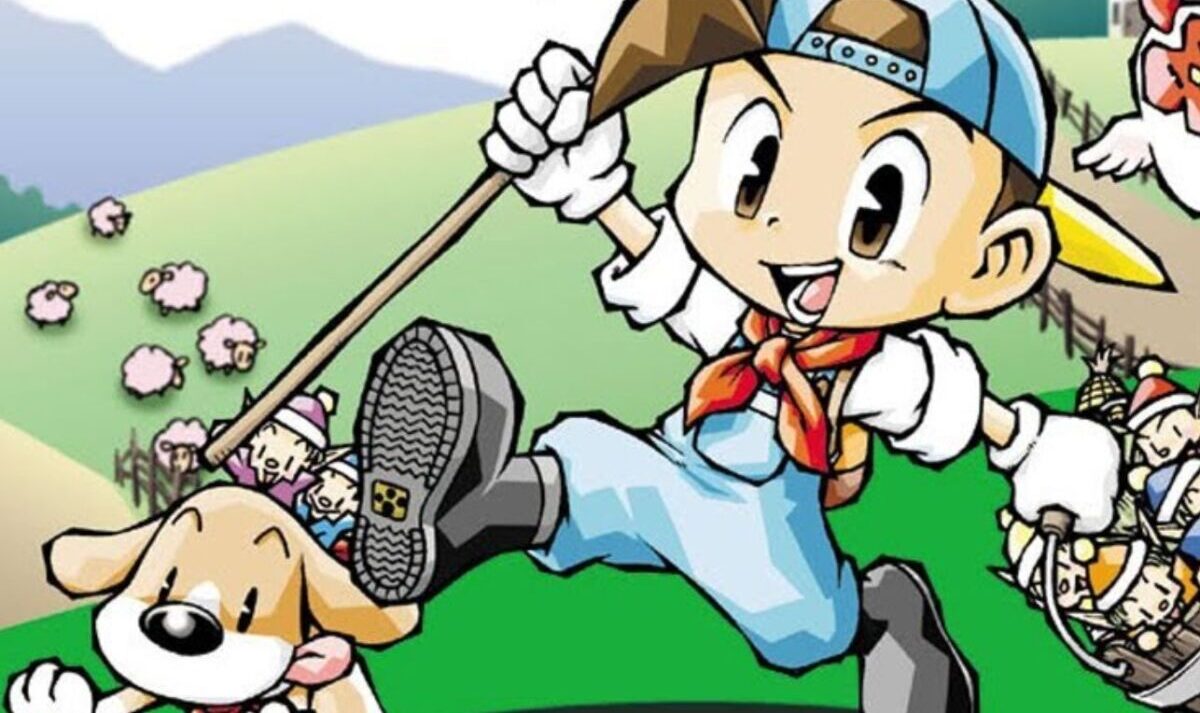 Developer: Tose
Publisher: Marvelous Interactive, Natsume, Ubisoft
It would be a mistake to dismiss Harvest Moon as another farming sim. While it's true that the game is exactly that, with a very basic story of a young character (you) given the opportunity to build and grow a farm, there's something deeper and more satisfying to the Harvest Moon series in particular.
Harvest Moon: Friends of Mineral Town has an appealing visual tone and pacing, with a laidback style of gameplay that can keep you occupied for dozens of hours, more if you're the hardcore completionist type. The art style alone will draw you in, even if you're not someone who plays these types of games very often. Friends of Mineral Town makes it easy to get started and leaves quite a bit up to your own speed and interests.
10. WarioWare, Inc.: Mega Microgames!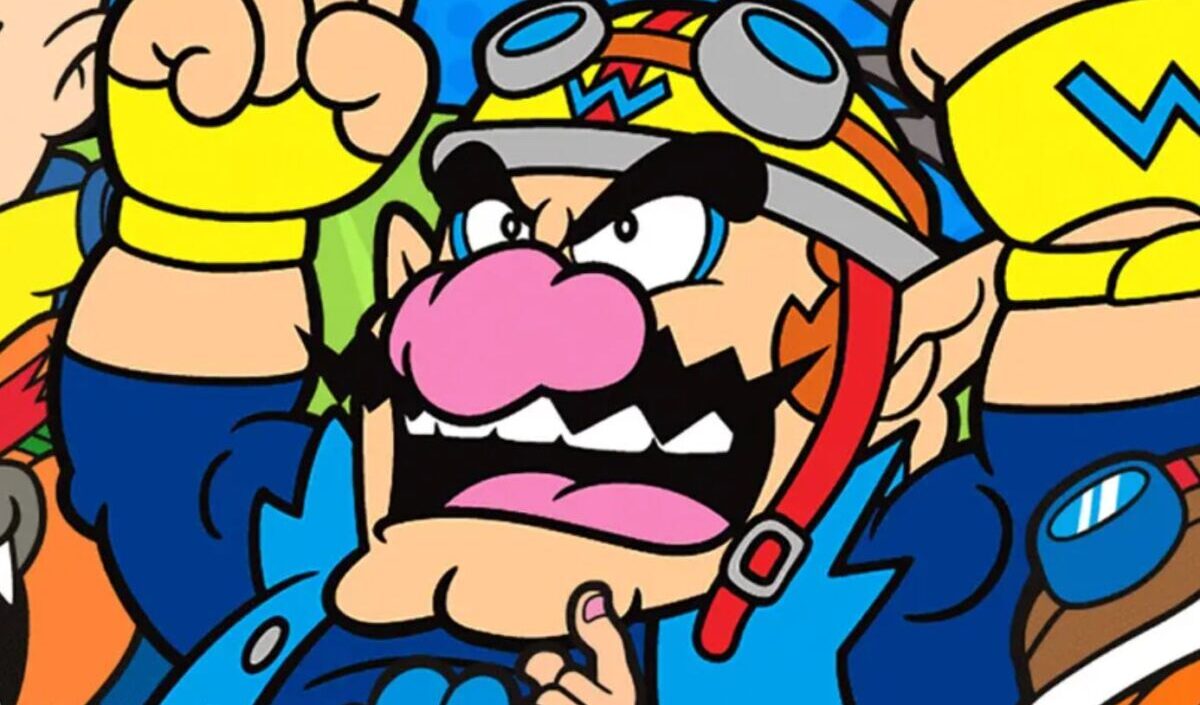 Developer: Nintendo
Publisher: Nintendo
It shouldn't surprise you that WarioWare Inc: Mega Microgames! rests firmly in the top ten best Game Boy Advance games. Emphasizing a pick-up-and-play approach unlike anything else we could discuss, WarioWare Inc offers dozens and dozens of very short minigames that can be played and devoured in a matter of seconds. It's a weird test of not only quick-thinking, but endurance, as you can keep burning through these different tiny games as much as you want.
And that's the thing with WarioWare Inc: Mega Microgames! Just about every little game in this title is a blast to play. There's a mildly addictive element running beneath this that keeps you transfixed on the frantic madness and silliness unfolding in front of you. Don't be surprised if you look up after playing for a little while to discover several hours have passed.
9. Castlevania: Aria of Sorrow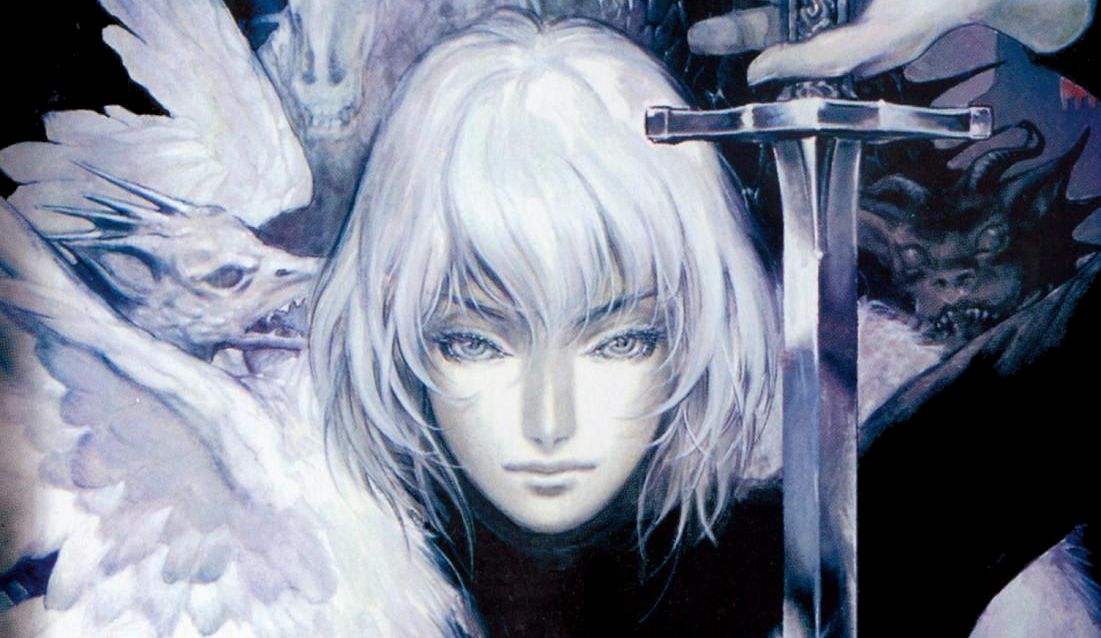 Developer: Konami
Publisher: Konami
In 2003 Castlevania as a video game franchise was still firing on all cylinders. Castlevania: Aria of Sorrow is ample evidence of that, with the action RPG platformer being just one of three terrific Castlevania games that were released during the lifespan of the Game Boy Advance. Everything you would want from a Castlevania release in which you control Soma Cruz in his bid to be the one who finally destroys Dracula (gosh, maybe!) can be found here.
Aria of Sorrow is presented in pretty splendid form, as well. The graphics and sound are impressively evocative of the best of this series, with ample challenge and a mechanically brilliant experience with the Tactical Soul System. Castlevania: Aria of Sorrow is a high mark for this series on handheld game systems, and it's one of the best in the GBA release library.
8. Golden Sun: The Lost Age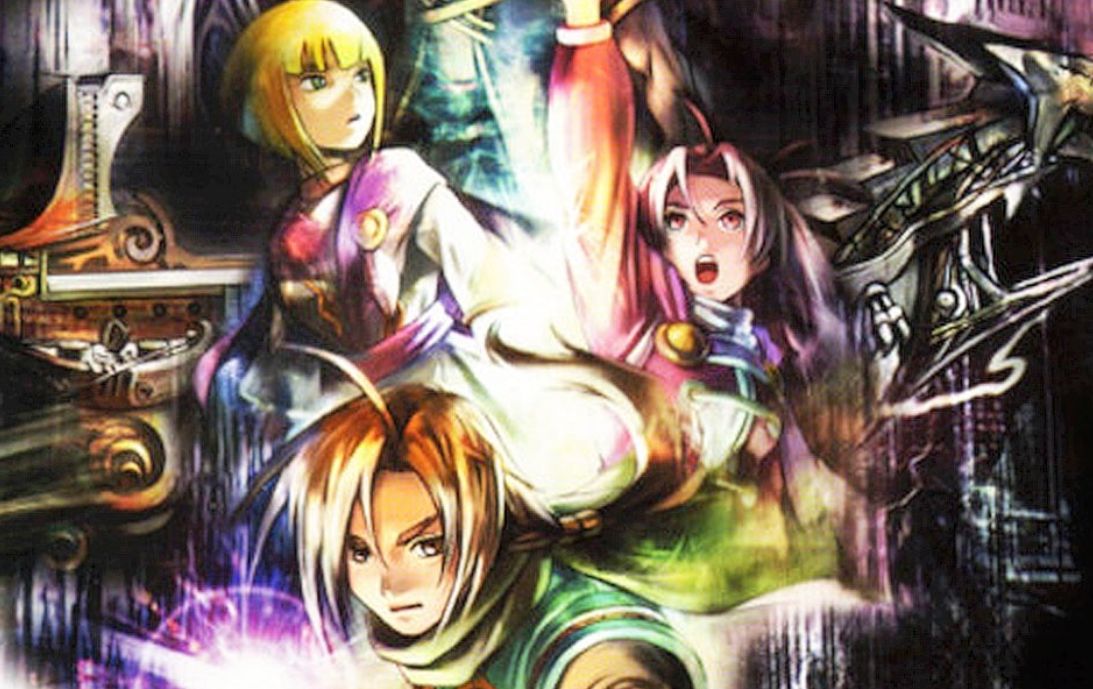 Developer: Camelot
Publisher: Nintendo
While there are two absolutely fantastic RPG experiences awaiting you with the Golden Sun series, we're giving a slight nod to the 2002 sequel. Golden Sun: The Lost Age picks up right where the previous installment left off, and features some more refined, challenging puzzles for you to solve, as you assume the role of the antagonists from the last game.
The essentials of a good RPG are represented quite well with Golden Sun: The Lost Age. The controls are good, as is the opportunity to have the game impacted to a certain degree by the choices your character makes in the narrative. Combat for the game is also very satisfying, which makes it an easy sell even for those who don't play a lot of RPGs.
7. Super Mario Kart: Super Circuit
Developer: Nintendo
Publisher: Nintendo
The graphics may look a tiny bit dated in Super Mario Kart: Super Circuit (especially compared to Double Dash on the GameCube), but when the gameplay is this good, with a ton of challenging, memorable tracks to race on, graphic quality should be a little less important. This game remains one of the most instantly playable titles in the Game Boy Advance library, as players of all experiences can pick up Super Circuit and find themselves hooked within minutes
Super Mario Kart: Super Circuit delivers 20 distinct tracks, with some being regarded nowadays as being among the best Mario Kart tracks of all time. The varying difficulty levels speak to that deeper playing experience, and you don't want to forget that the multiplayer for Super Mario Kart: Super Circuit still kicks ass after more than 20 years.
6. Advance Wars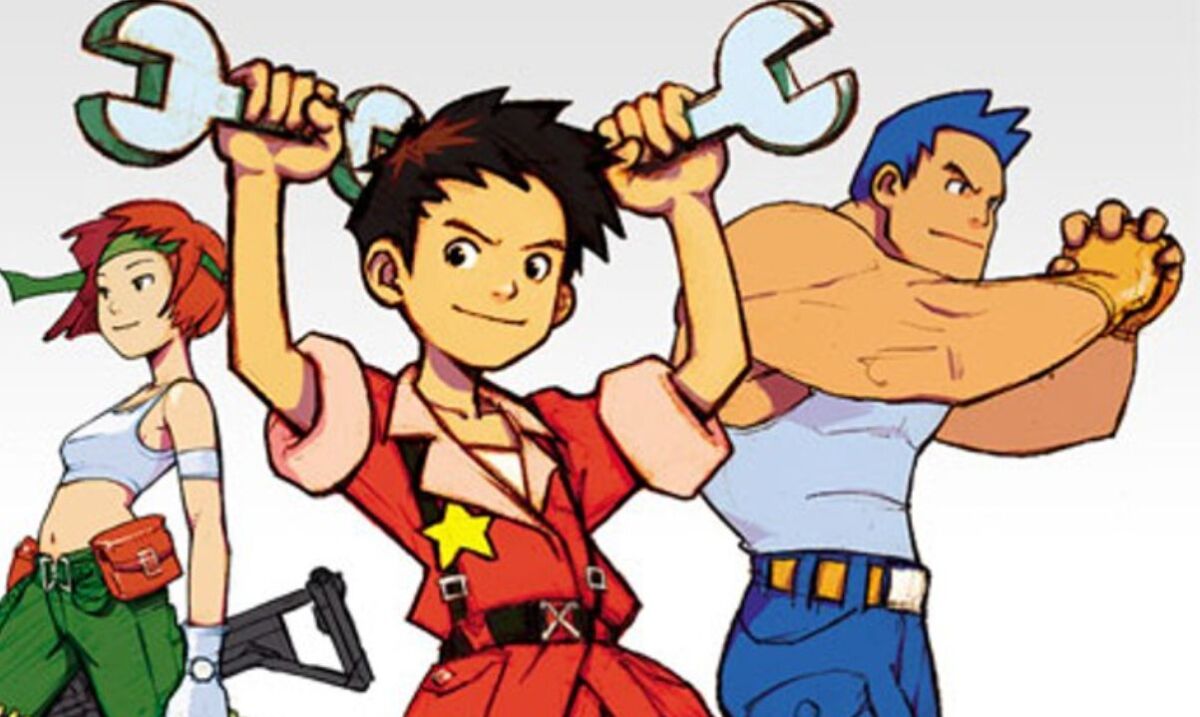 Developer: Intelligent Systems
Publisher: Nintendo
Advance Wars proved to be a mildly surprising smash hit for Nintendo's Game Boy Advance. With connections to a series that began years earlier on the Nintendo Famicom, Advance Wars effectively introduced turn-based tactical strategy to a litany of young GBA players.
Utilizing submarines, tanks, helicopters, soldiers, and other vehicles and weapons, Advance Wars offers a riveting management and strategy effort against a viciously clever opponent. Managing financial resources, which includes knowing when and where to make crucial repairs to your army, is just one piece of a challenging, consistently evolving puzzle. The ability to take advantage of a very enjoyable multiplayer makes Advance Wars even better. If you decide you love this game, you'll be happy to know Advance Wars 2: Black Hole Rising keeps a good thing going.
5. Pokémon Emerald/Ruby/Sapphire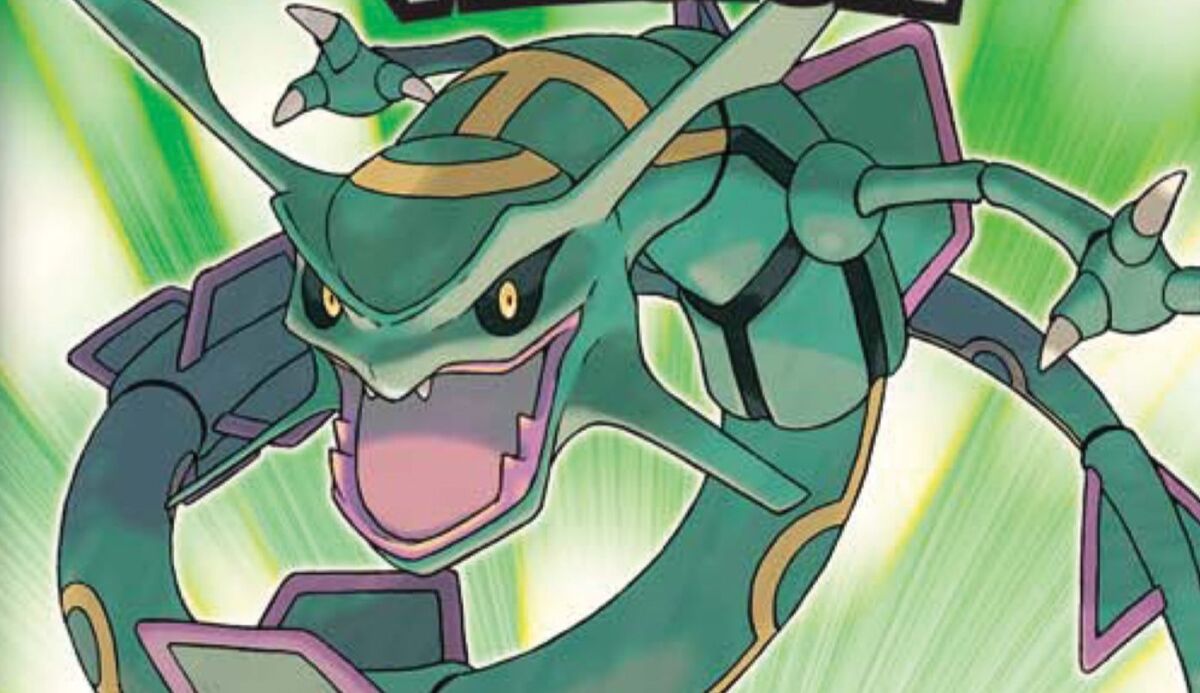 Developer: Game Freak
Publisher: Nintendo
This entry for the best Game Boy Advance games is technically three games (get Emerald if you want a game that combines the other two nicely), but they all tell the same exhilarating Pokémon story. While you could no longer bring along everything you had caught previously in earlier games, Ruby and Sapphire used that space to do some impressively different things with the series.
Incorporating new features like double battles, while offering new ways to enhance and evolve your characters and Pokémon, Ruby and Sapphire proved at this point that the series could still innovate within the expectations of its audience. The compulsory strategy and exploration inherent in these games was recaptured perfectly for the Game Boy Advance and stand as the best in a series of very good GBA Pokémon releases.
4. Yoshi's Island: Super Mario Advance 3
Developer: Nintendo
Publisher: Nintendo
The Game Boy Advance proved with games like Yoshi's Island: Super Mario Advance 3 that it could largely recreate the SNES experience in its own way. The bright, extremely colorful graphics that made Super Mario World 2: Yoshi's Island a unique hit for the Super Nintendo in 1995 are largely intact here.
The gameplay for Super Mario Advance 3 also remains unchanged, with the task still being to play as a variety of Yoshi's in their quest to protect Baby Mario and reunite him with Baby Luigi. The controls of the GBA are perfectly suited to this game, with Yoshi's egg-throwing ability being one of the things about Yoshi's Island that makes it so much fun to play.
The Super Mario Advance series was another success for the Game Boy Advance, and Yoshi's Island is the best of them all.
3. Mario and Luigi: Superstar Saga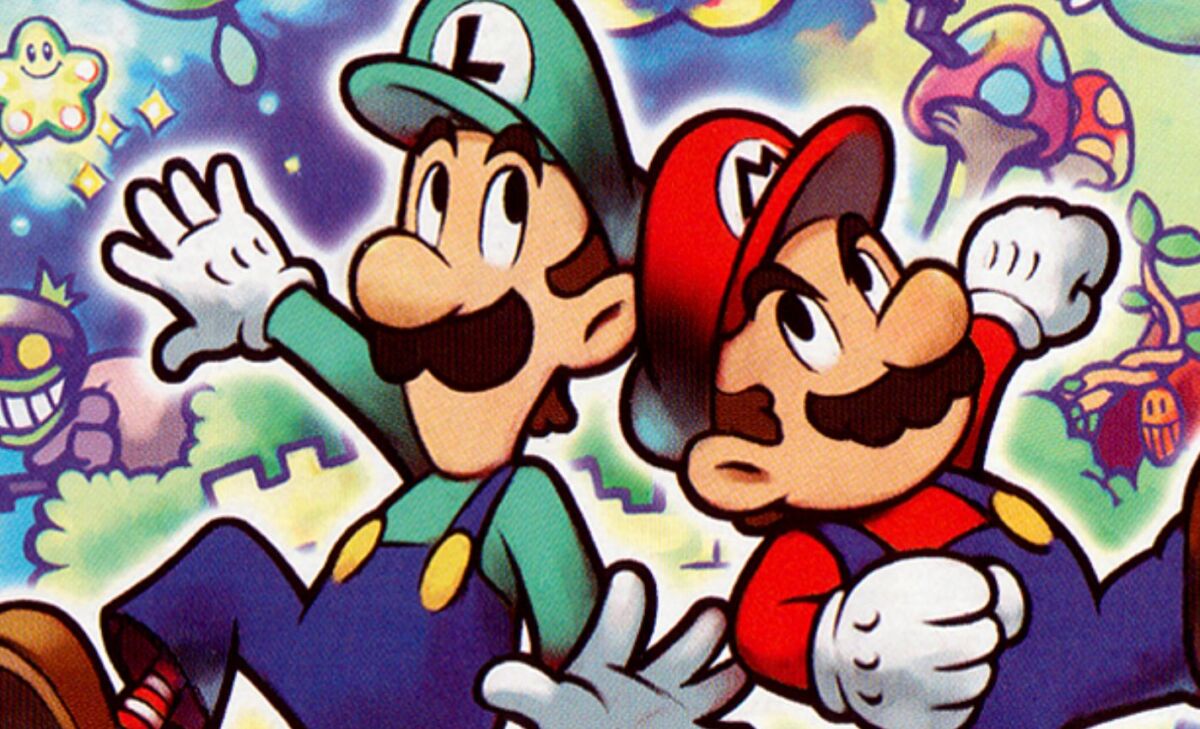 Developer: Nintendo
Publisher: Nintendo
Mario and Luigi: Superstar Saga offers a different sort of Mario experience, with the game being another example of Mario and Luigi shining in a wide range of game types. Superstar Saga combines a good sense of humor with beautiful designs and clever animations. All of this is wrapped in turn-based gameplay with enough tweaks to keep it from getting too monotonous. You'll want to keep playing simply because the dialog is at times hilarious, particularly between Mario and Luigi.
The combos and special attacks the brothers pull off is another attraction to Mario and Luigi: Superstar Saga that makes it one of the best Game Boy Advance games of all time. It would also rank pretty high on any given list of Mario games that are quite simply timeless.
2. The Legend of Zelda: The Minish Cap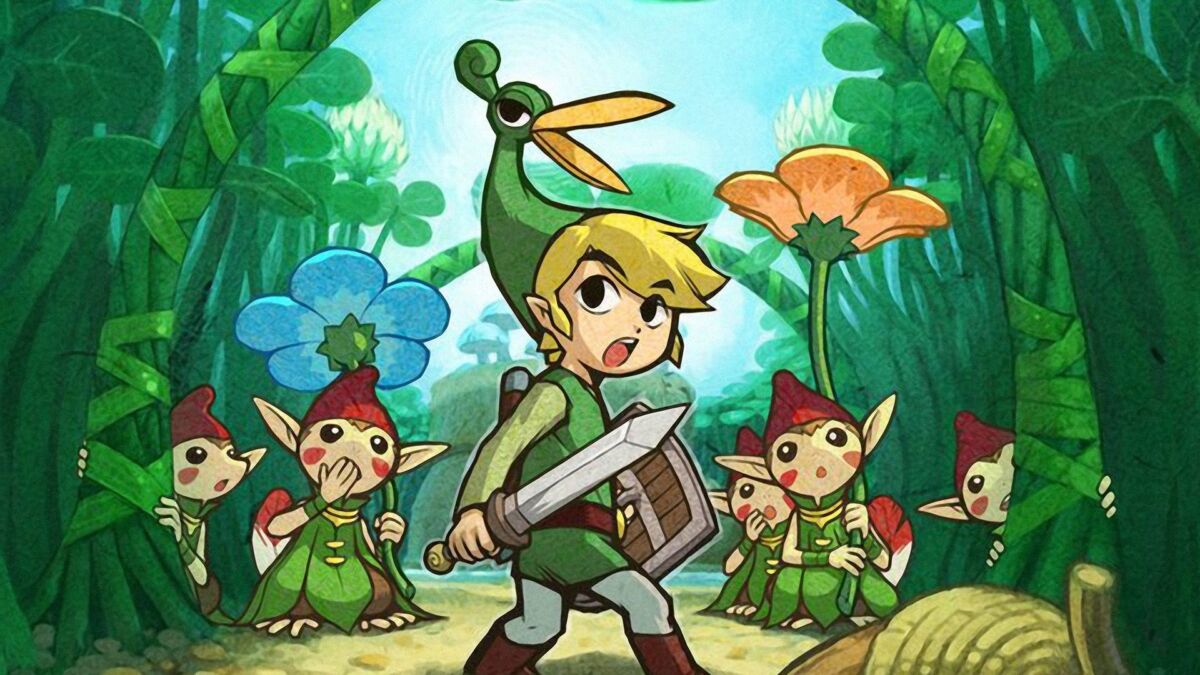 Developer: Capcom
Publisher: Nintendo
Capcom and Nintendo collaborating on The Legend of Zelda: The Minish Cap might sound like a fever dream, but it really happened. Nintendo trusted the company with creating an entertaining new Zelda game that would go its own way but not lose sight of what people love best about this series. Capcom met that challenge in spectacular fashion with a game that borrowed from its predecessors but also found new ways to challenge even the most dedicated Zelda fans.
The Legend of Zelda: The Minish Cap comes with the ability to shrink our iconic hero Link to a size that suddenly turns a few steps in his sprawling world into a universe unto itself. The journey of The Minish Cap constantly keeps you on your toes, with a satisfying conclusion to a perfect handheld Zelda game.
1. Metroid Fusion
Developer: Nintendo
Publisher: Nintendo
Metroid Fusion sees Samus exploring a vast, frightening space station known as BSL. All the components of solving puzzles, blasting enemies, and trying to survive in a hostile labyrinth are here, but Nintendo made it a point to throw some new ideas and dangers into the proceedings.
Metroid Fusion isn't just the normal battle for survival for Samus. She's also got a parasite to contend with that soon forces her to become the very thing she hunts and despises. The story beats alone for the game are some of the best on the Game Boy Advance, but you also get the most difficult and thrilling gameplay demands from Metroid itself and the genre overall.
Metroid Fusion is still an electrifying challenge, and it was a worthy successor to Super Metroid in every way.
READ NEXT: 20 Best Xbox Games of All Time
Some of the coverage you find on Cultured Vultures contains affiliate links, which provide us with small commissions based on purchases made from visiting our site. We cover gaming news, movie reviews, wrestling and much more.