Sandbox games are nothing short of extraordinary these days. At its core, a sandbox game is anything in which the bulk of the decision-making and overall control is given to the player. You are essentially given free reign to one degree or another to shape your surroundings to your own desires. As you can imagine, this covers a staggering range of games. Minecraft is certainly the example most of us think of first, but the best sandbox games offer just as much variety and freedom of choice as Mojang's mega-hit.
From Grand Theft Auto, to Breath of the Wild, to the old-school thrill of Sim City, and everything in between, sandbox games represent a huge genre of potential titles to check out. If you truly want to control the world of your game, here are some of the best sandbox games to play right now.
Bear in mind that any of the games listed for PS4 and Xbox One will also work on PS5 and Xbox Series respectively thanks to backwards compatibility.
The Best Sandbox Games
15. Assassin's Creed: Valhalla
Developer: Ubisoft
Publisher: Ubisoft
Platforms: PC, PS5, PS4, Xbox Series X & S, Xbox One
Who said learning about history couldn't involve stealth missions and laying waste to your enemies? While the historical accuracy of these games obviously varies from one title to the next, and that includes the very popular Assassin's Creed Valhalla, the fun inherent in almost all of them is easy to appreciate. These are detail-orientated action games with depths for days.
Assassin's Creed Valhalla is a great example of what the series offers in this regard. It also reminds players that there is a profoundly immersive sandbox aspect to contend with. Valhalla lets you make a lot of choices within the parameters of what the game expects you to do.
You're going to be surrounded by Viking mythology on a level previously unimagined, as long as you don't mind the grind.
14. The Elder Scrolls III: Morrowind
Developer: Bethesda
Publisher: Bethesda
Platforms: PC, Xbox
Sandbox games have been around for decades at this point. Titles like The Elder Scrolls III: Morrowind still retain a passionate fanbase after all that time.
Nearly 20 years have passed since Morrowind's release, and it's still one of the best sandbox games ever made. Even as other Elder Scrolls games have come out, at least one of which we'll get to shortly, Morrowind still has a rich sandbox experience to offer players.
Player freedom is the foundation of any worthwhile game in this genre. The Elder Scrolls III: Morrowind was something of a revolutionary effort to get players to exploring its massive world as soon as humanly possible. In short order, you're left to explore and dictate the experience you want to have.
13. RimWorld
Developer: Ludeon Studios
Publisher: Ludeon Studios
Platforms: PC, PS4, Xbox One
Drawing inspiration from such iconic science fiction giants as Dune, the science fiction colony sim RimWorld combines a compelling narrative with a staggering degree of player freedom and responsibility.
You're an organ harvester running a colony and facility on a distant planet. As the game generates a unique story to surround this premise, you're going to find yourself tasked with managing a massive endeavor.
RimWorld is a good example of a sandbox game that's easy to pick up and play, but difficult to master. Just don't be too surprised when you look up from your first session to discover hours have flown right by. Make sure to check out the mods and DLC, as well.
12. Metal Gear Solid V: The Phantom Pain
Developer: Kojima Productions
Publisher: Konami
Platforms: PC, PS4, PS3, Xbox One, Xbox 360
Is Metal Gear Solid V a sandbox game? There's a little debate about this, but it's a stellar example of being dropped into an environment and just experimenting to see what kind of chaos you can pull off.
A great deal of this game's appeal and time spent comes from its main story, which involves the Metal Gear Solid standards of action, espionage, and weird clone stuff. Where it gets interesting however is when Metal Gear Solid V largely leaves you to determine where you go and what you do.
The freedom offered in Metal Gear Solid V is particularly well-executed in the side-ops that are available beyond the main storyline. Players can dictate exactly how they approach these opportunities and when, adding unique depth to one of the best videogame franchises ever.
11. Just Cause 3
Developer: Avalanche Studios AB
Publisher: Square Enix
Platforms: PC, PS4, Xbox One
There's a stark difference between Just Cause 3 and many of the other sandboxes on offer we've covered so far. Many of these sandbox games combine the mechanics with an epic story or notion of adventure. The Just Cause series isn't as complicated. It's a sandbox game for those who just want to blow things up, exchange thousands of bullets with opponents, and pull off jaw-dropping stunts.
Just Cause 3 gets its depth from how far it'll go to give you a huge playground for unmitigated chaos. There's even a newer entry to play, if you want, although Just Cause 3 is arguably still the best Just Cause game to date.
10. Marvel's Spider-Man
Developer: Insomniac Games
Publisher: Sony Interactive Entertainment
Platforms: PC, PS5, PS4
Bringing Marvel's favorite spider-centric superhero to the biggest, brightest New York City technologically possible is just one part of Marvel's Spider-Man's massive success.
The game is a winner in every way, but the sheer thrill of being able to explore a city that is one-fourth the scale of the actual Manhattan cannot be overstated. The game is content to simply let you explore, but obviously, you'll want to engage the game's sprawling array of story beats, side quests, and other opportunities.
To a significant degree, Marvel's Spider-Man lets you engage with its world as you see fit. There have been other Spider-Man games that let you feel as though you're truly the webslinging icon, but the full realized ambition of this sandbox game is breathtaking.
9. The Sims 4
Developer: Maxis
Publisher: Electronic Arts
Platforms: PC, PS4, Xbox One
There's admittedly not a lot we can say about The Sims 4 that you don't already know. Almost anyone reading up on the best sandbox games has at least heard of The Sims. The juggernaut life simulator series continues to be one of the most popular game franchises running.
While massive improvements and tweaks have been made to the series over the years, culminating in the beloved The Sims 4 eventually going free-to-play, the basic structure hasn't changed. You create and socially engineer your characters, give them the life you see fit, and interact with them as basically their god.
There's a lot of ways to do just that, giving The Sims 4 the distinction of being one of the most involving social sandbox games, though it does lose points for the sheer volume of DLC required to enjoy it to its fullest.
8. Stardew Valley
Developer: Concerned Ape
Publisher: Chucklefish
Platforms: PC, PS4, PS Vita, Switch, Xbox One, iOS, Android
All sandbox games offer a certain degree of freedom, but some of these titles are way more stressful than others. Stardew Valley has been lauded as one of the most relaxing games ever made.
While your role as the new owner of your grandfather's farm does have timed days, goals, and specific tasks you must carry out, everything is designed to go at a gentle pace. Or you can approach things more aggressively if you really want, including the unique relationships you can and must develop with the townsfolk.
Stardew Valley leaves all of these choices up to you. You can play this bright, warm, pixelated classic however you please. That's the secret of Stardew Valley, and one of the most pleasing stories and set of characters ever created in a sandbox.
7. Scrap Mechanic
Publisher: Axolot Games
Developer: Axolot Games
Platform: PC
Another appealing element with many sandbox games is the customization. Scrap Mechanic is a good example of just that.
Beyond the character you can create from the ground up, the game is also about building unique, incredible vehicles, as well as other machines. The game has endless potential in this arena alone, letting you effectively construct your adventures in a truly singular fashion.
However, Scrap Mechanic isn't just about building stuff. There's also a hefty dose of exploring, strategy, and dealing with monsters. There's even a formidable survival mode, which is another reason why people have been playing this game for several years. It's easy to get lost in this game's offerings.
6. Animal Crossing: New Horizons
Developer: Nintendo
Publisher: Nintendo
Platform: Switch
Animal Crossing: New Horizons is another instantly recognizable title among sandbox games. While your activities are mostly confined to a modest-sized island, the degree to which you can shape and customize the island to suit your tastes is quite staggering.
We're a few years removed from its release at this point, and there's still a robust, passionate community of players who are building, creating, and interacting with the game's extensive cast of anthropomorphic characters. There are literally thousands of Animal Crossing New Horizons island designs and ideas out there.
Animal Crossing: New Horizons is a life simulation game with some fairly specific rules for how that life shakes out, but that's not a bad thing. The experience offered in New Horizons is truly unlike anything else in the sandbox genre, as much as imitators have tried since its success.
5. The Legend of Zelda: Breath of the Wild
Developer: Nintendo
Publisher: Nintendo
Platforms: Switch, Wii U
The Legend of Zelda: Breath of the Wild is likely to be remembered as one of the best Nintendo Switch games of all time. It's also a strong contender for any list of the best sandbox games you should play immediately.
By simultaneously reinventing both the open-world game concept and how to make a truly viable Zelda game in the modern age, Breath of the Wild is pure wonder in its design and execution. It's a perfect sandbox game for virtually any age or experience level.
Breath of the Wild is a game about exploration and creative thinking. You have to apply an enthusiasm for both of these things to succeed in the role of Link. Quest markers are not part of this title's DNA, and so you are truly left to venture forth and see what this world will offer you. As you will quickly discover, it's a lot.
4. The Elder Scrolls V: Skyrim
Developer: Bethesda
Publisher: Bethesda
Platforms: PC, PS5, PS4, PS3, Xbox Series X & S, Xbox One, Xbox 360, Switch
While The Elder Scrolls V: Skyrim was actually released way back in 2011, the Special Edition is the one you're going to want to pick up. Beyond the fact that this truly spectacular fantasy epic is available for more current systems with better performance in the Special Edition, this release also includes a plethora of add-ons and even mod support for consoles.
There's a main storyline to Skyrim that you're more than welcome to use as a starting point, but the wide world is more or less completely open to you from the word go. Once you've created a character to your exact specifications, the rest is pretty much up to you.
Where do you want to go? What do you want to do? The possibilities can seem endless, especially when you start throwing mods (including a mod that changes dragons into Randy Savage) into the equation.
3. Grand Theft Auto V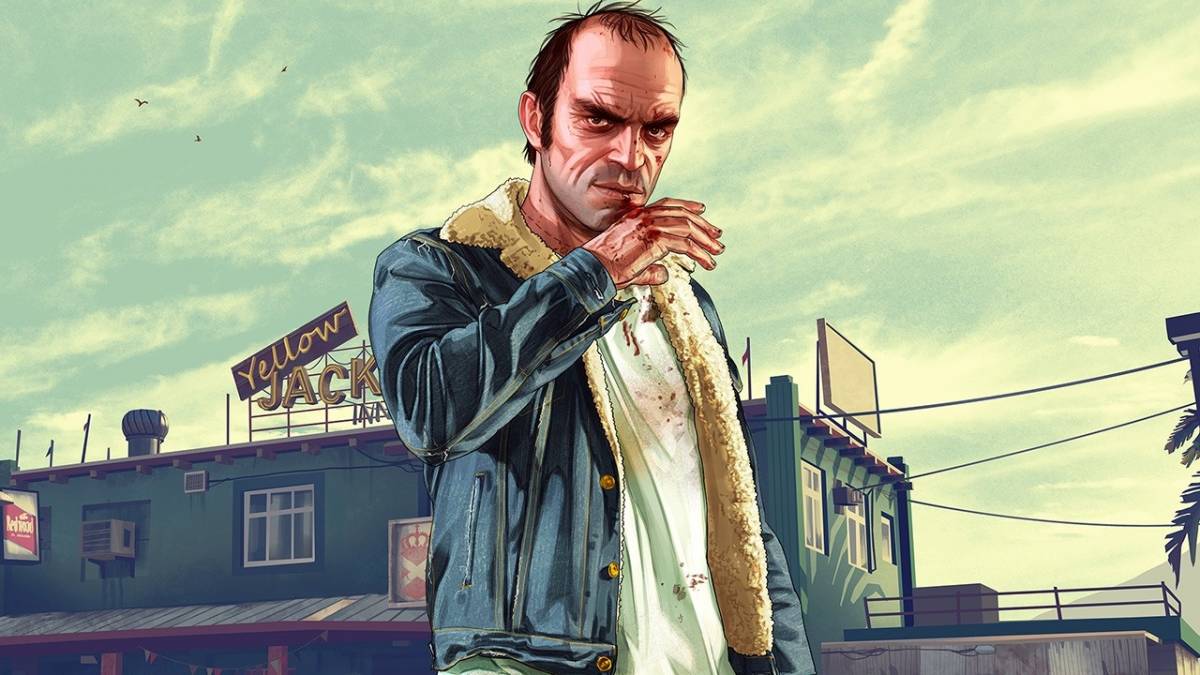 Developer: Rockstar
Publisher: Rockstar
Platforms: PC, PS5, PS4, PS3, Xbox Series X & S, Xbox One, Xbox 360
One of the biggest video games of all time, the sandbox potential of Grand Theft Auto V doesn't really need to sell itself to anyone at this point. It continues to sell obscene amounts of copies each week for a good reason.
The game has a story and characters that can be a blast to engage with, but that's really not where the vast appeal for this behemoth of a game can be found. Obviously, everything comes down to the ability to define your own experience in one of gaming's most alive worlds.
Grand Theft Auto V goes to staggering lengths to let you dictate your own adventures in Los Santos. Perform missions, race with your friends, or just go out and look for some trouble. The online community in particular for this game is something to be seen with your own eyes.
2. Red Dead Redemption 2
Developer: Rockstar
Publisher: Rockstar
Platforms: PC, PS4, Xbox One
The great thing about Red Dead Redemption 2 is that it makes just about everyone happy. Those who want a period piece that will be a comprehensive experience in that era will find much to love about the game. The same can be said for those who want a compelling narrative, brilliant gameplay, and striking characters. Red Dead Redemption 2 brings all of that to the party.
And then some, as Red Dead Redemption 2 also has a sandbox game heart that lets you do more than you could imagine. Help decide the kind of person that Arthur Morgan is going to be as he encounters some of the dying Wild West's most eccentric characters with an attention to detail that's impressive even by Rockstar's standards.
Red Dead Redemption 2 never robs you of that crucial benefit of being able to decide where you'll go and what you'll do, even as you follow along with its masterfully told storyline.
1. Minecraft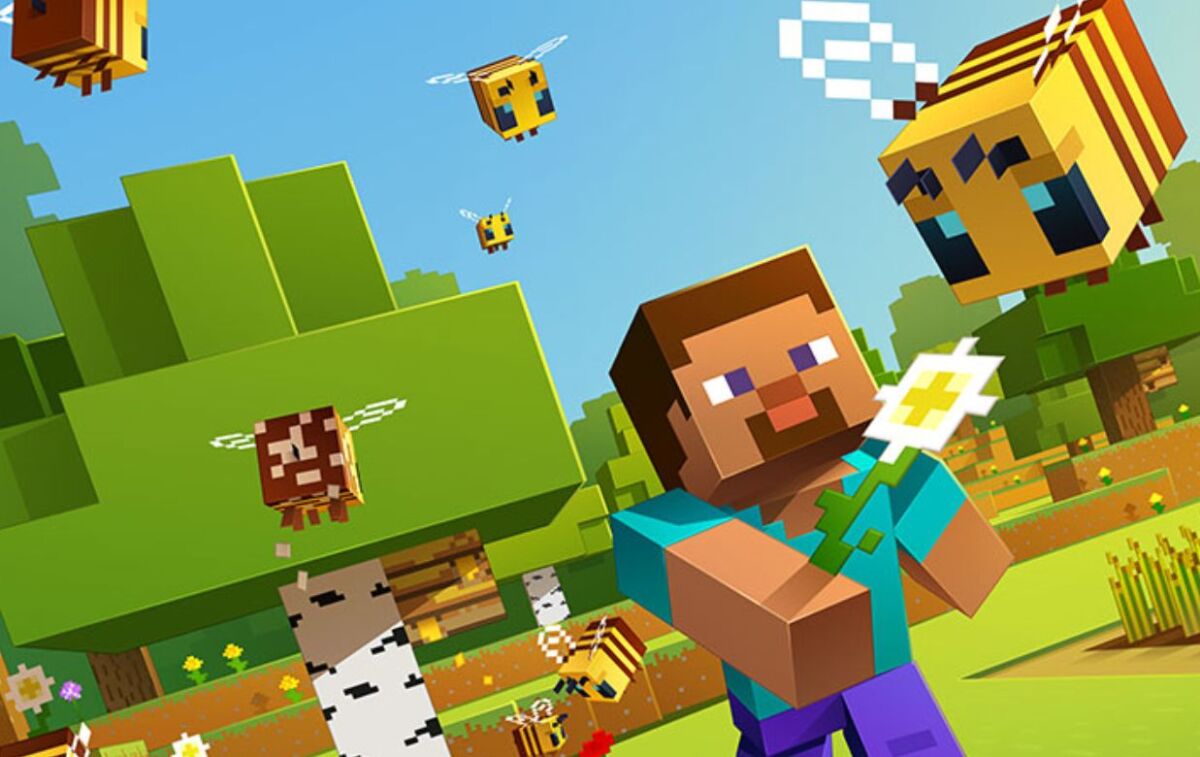 Developer: Mojang AB
Publisher: Mojang AB, Xbox Game Studios
Platforms: PC, PS4, PS3, PS Vita, Switch, Wii U, 3DS, Xbox One, Xbox 360, Mobile
When it comes to Minecraft, there is perhaps no better sandbox game out there for those who want to be left alone to do literally whatever they want. There is no particular set of rules or narrative to be found in Minecraft, not even from the start. Minecraft begins with creating your character. After that, you're going to be free to do whatever you want.
From exploring caverns and fighting monsters, to building a thriving farm and home, to simply exploring the world and interacting with others online, Minecraft is designed to be endless. There are some players who quite literally haven't stopped since the game's initial release over a full decade ago. It's not hard to understand why.
Minecraft is the ultimate sandbox game and continues to go from strength to strength, even all these years later.
READ NEXT: 55 Best Open World Games of All Time
Some of the coverage you find on Cultured Vultures contains affiliate links, which provide us with small commissions based on purchases made from visiting our site. We cover gaming news, movie reviews, wrestling and much more.