Minecraft News, Reviews & Guides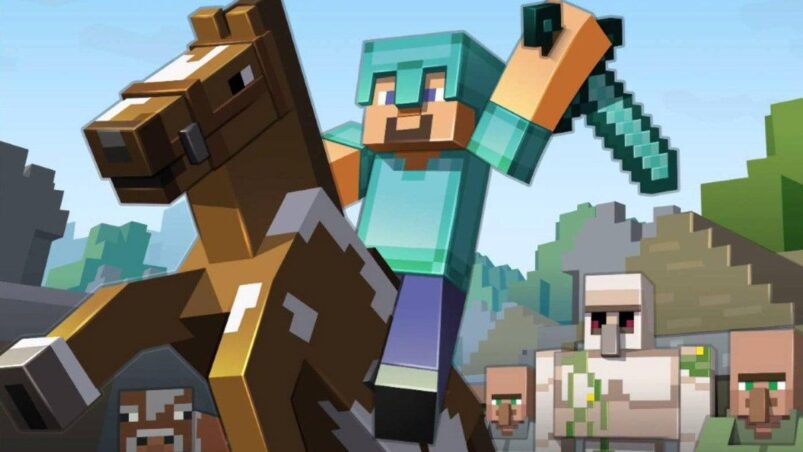 Explore randomly generated worlds and build amazing things from the simplest of homes to the grandest of castles. Play in creative mode with unlimited resources or mine deep into the world in survival mode, crafting weapons and armor to fend off the dangerous mobs. Scale craggy mountains, unearth elaborate caves and mine large ore veins. Discover lush cave and dripstone cave biomes. Light up your world with candles to show what a savvy spelunker and master mountaineer you are!
| | |
| --- | --- |
| Developer | Mojang |
| Publisher | Microsoft Studios |
| Platform(s) | Various |
| Genre | Survival |
| Release Date | November 18th, 2011 |
Everything on the gaming horizon.
| | | |
| --- | --- | --- |
| Game | Platforms | Release |
| Alien Hominid Invasion | PC, Xbox One, Xbox Series X & S, Nintendo Switch | November 1st |
| RoboCop: Rogue City | PC, PS5, Xbox Series X & S | November 2nd |
| The Talos Principle 2 | PC, PS4, PS5, Xbox Series X & S | November 2nd |
| Thirsty Suitors | PC, PS4, PS5, Xbox One, Xbox Series X & S, Nintendo Switch | November 2nd |
| Football Manager 2024 | PC, PS5, Xbox Series X & S, Netflix | November 6th |
| The Invincible | PC, PS5, Xbox Series X & S | November 6th |
| Nickelodeon All-Star Brawl 2 | PC, PS4, PS5, Xbox One, Xbox Series X & S, Nintendo Switch | November 7th |
| Like A Dragon Gaiden: The Man Who Erased His Name | PC, PS4, PS5, Xbox One, Xbox Series X & S | November 9th |
| Persona 5 Tactica | PC, PS4, PS5, Xbox One, Xbox Series X & S, Nintendo Switch | November 17th |
| Super Mario RPG | Nintendo Switch | November 17th |