Many tout the PS2 as one of the top gaming consoles to ever exist, ranking up there with the units that launched the gaming revolution. However, without the PS1, many of the titles that made the PS2 so memorable likely wouldn't exist. Sony's inaugural gaming console was a massive success and driving that popularity was a library standing over 7,000 games strong. While thousands of those would likely be considered at least good by the average player, the following list contains the best PS1 games that really sucked consumers in and helped establish PlayStation as the powerhouse it is today.
Each of these games played a role in advancing some aspect of the industry, either simply by drawing a larger player base or spurring franchises that have become video game legends. Bear in mind that we are only including one game per franchise, just to spice things up a little.
The Best PS1 Games
20. Spider-Man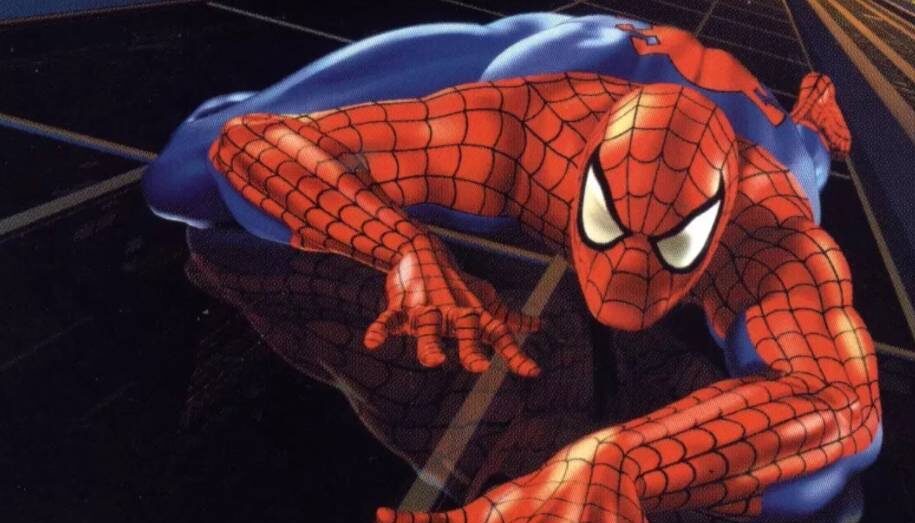 Developer: Neversoft
Publisher: Activision
Far from the first or last Spider-Man game to hit consoles, the PS1 adventure stood out primarily for its satisfying web-swinging, expansive narrative featuring many of Spidey's best friends and worst enemies and use of the Tony Hawk's Pro Skater engine.
Venom is far from Spidey's only problem as villains like Rhino and Mysterio pop up to wreak havoc and cause trouble for the webhead. Spider-Man set the standard for the wall-crawler's gaming presence, though most of its sequels, save for Mysterio's Menace (Game Boy Advance) dropped the ball a bit.
Though a little clunky and ugly by today's standards, the symbiote-driven storyline is worth putting up with the antiquated mechanics, especially for 90s kids who loved the cartoon that this game takes welcome inspiration from.
19. Dino Crisis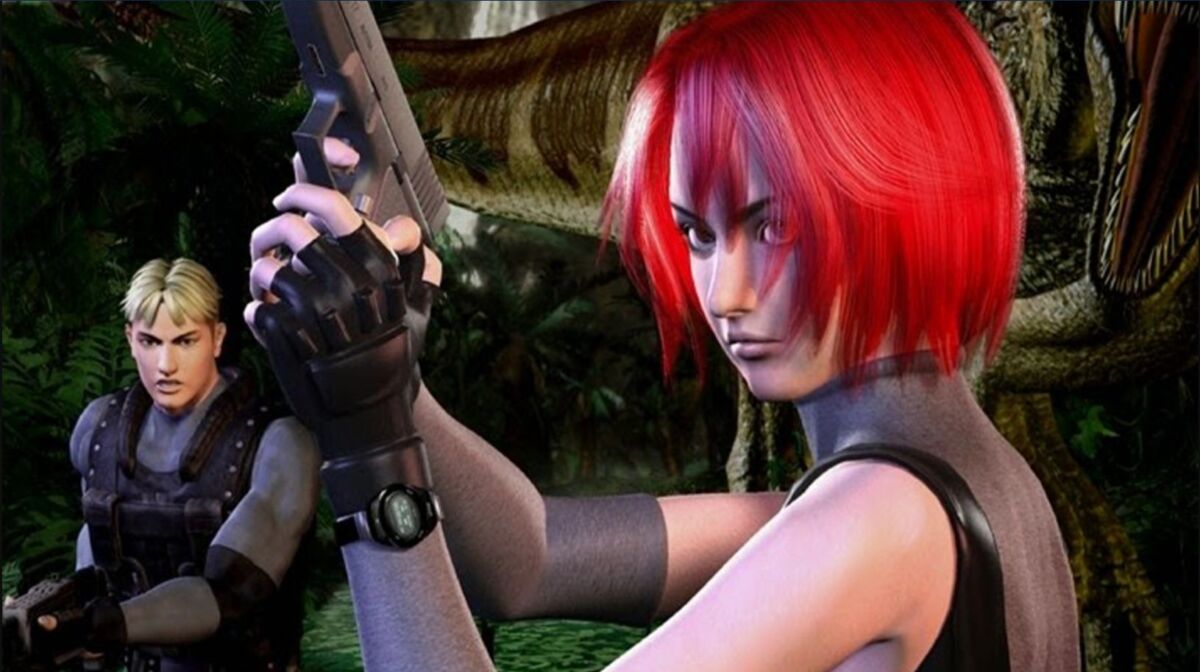 Developer: Capcom
Publisher: Capcom
What if Back to the Future, Jurassic Park, and Resident Evil had a baby? Players found out in 1999 with Dino Crisis, a dinosaur-driven survival horror experience from the creator of Resident Evil, Shinji Mikami.
Coming off the heels of Resident Evil 2, Dino Crisis had some pretty hefty shoes to fill, and while it stumbled in its pacing and convoluted plot, it certainly delivered on the dinosaur action and scares, with an equally beloved sequel released hot on its heels on the PS1.
Dino Crisis still has a cult following today, and while it never quite reached Resident Evil status, it's impossible to deny its place in the survival horror pantheon. The t-rex certainly gives Nemesis a run for its money as survival horror's peskiest pursuer.
18. PaRappa the Rapper
Developer: NanaOn-Sha
Publisher: Sony Computer Entertainment
Rhythm games existed long before titles like Beat Saber and Rock Band. In fact, the PS1 had one in PaRappa the Rapper, a music-infused romp crafted by music producer Masaya Matsuura. As the titular rapper, players rap their way through six songs by following onscreen button prompts. Each of the six stages gets increasingly difficult, requiring fast fingers and a quick mind.
It sounds too simplistic to be anything of substance, but PaRappa's charm is that it was able to achieve a sort of cult status despite appearing so one-noted. The catchiness of each tune and the relatable pursuit of romance offset the game's punishing difficulty and made it less taxing to have to restart frequently.
The game spawned a guitar-based spinoff and a PS2 sequel was ported to the PSP on its 10th anniversary that saw a PS4 remaster in 2017. So, you could say it was a bit popular.
17. Twisted Metal 2: World Tour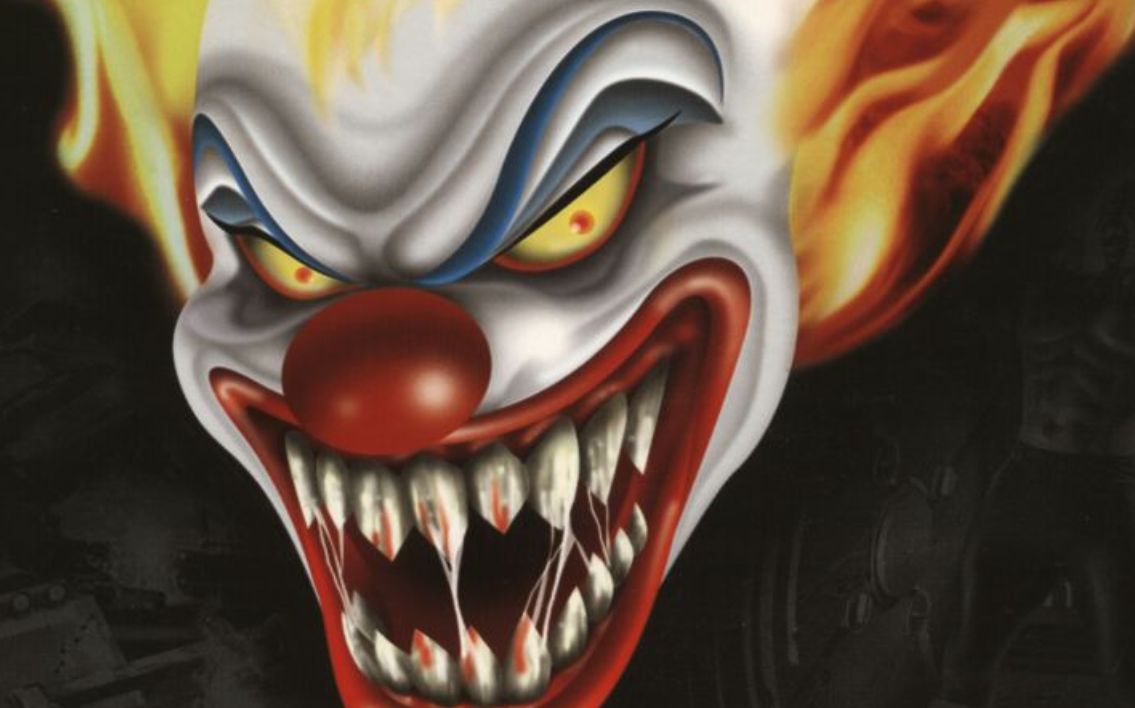 Developer: Sony Interactive Studios America
Publisher: Sony Computer Entertainment
You've seen demolition derbies, but never like this. Twisted Metal 2 pits a band of serial killers, psychos, and misguided heroes in a race to the finish line. Except the track is littered with bodies and the winner is the last one standing.
An exquisite cast of characters helps elevate Twisted Metal 2 from a silly, over-the-top explosive derby to a surprisingly deep game of vehicular combat for the sake of redemption and power.
This was Twisted Metal at its finest, complete with destructible cities and environments all under the rule of the derby's demented host, Calypso. As the title suggests, Calypso sends drivers around the world to wreak havoc on each other. The fiery clown Needles Kane, the curious Marcus, the tormented Axel, and the revenge-seeking Mortimer get behind the wheel of iconic rides with their own goals and motivations in this unforgettable PS1 classic.
16. Oddworld: Abe's Oddysee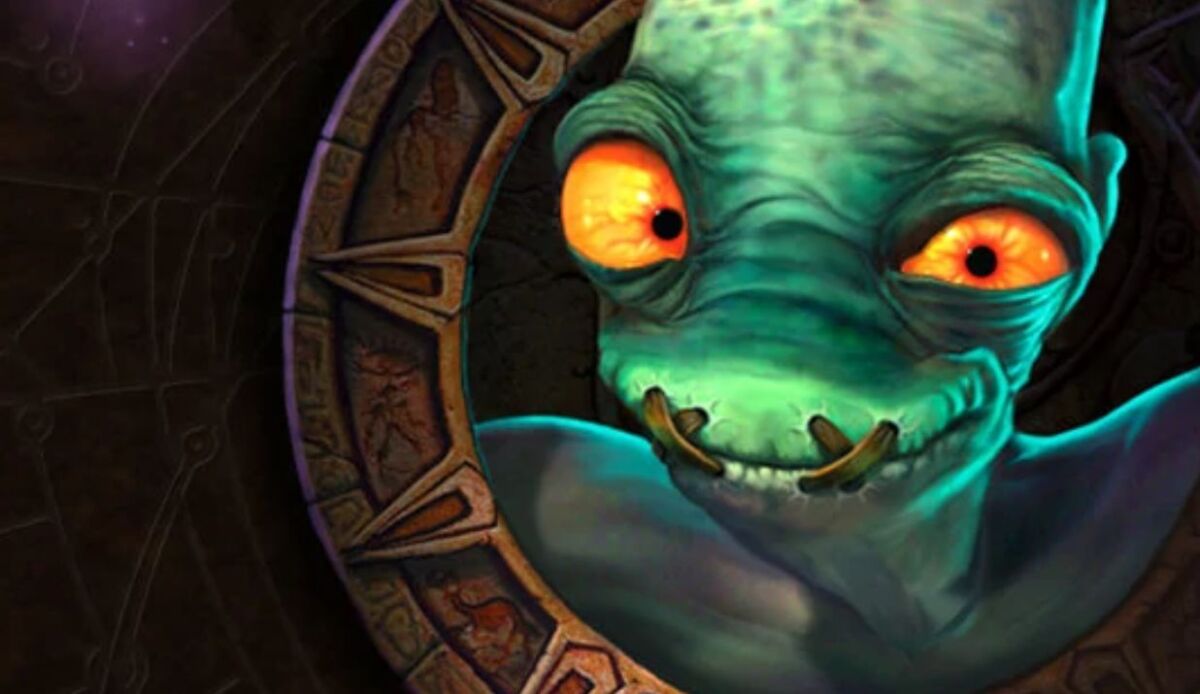 Developer: Oddworld Inhabitants
Publisher: GT Interactive
Soylent Green forced us to consider a future where we are our own sustainable resource for food. For the time, it was brutal and unsettling. The twisted minds at Oddworld Inhabitants took a similar approach to Abe's Oddysee as the titular Mudokon overhears the sinister plan to turn his kind into the newest food product.
Rather than try to get the word out, though, Abe runs, inadvertently falling into the role of having to rescue his fellow Mudokons from a gruesome fate. Abe's Oddysee is an unforgiving and frustrating platformer that winds up being massively rewarding once you get a hang of it.
The game is surprisingly brutal, and every slip-up leads Abe to a disturbing, albeit entertaining, demise. Abe's Oddysee has also received a more recent remake, but there's something about the PS1 aesthetic that makes the original far, far creepier.
15. Xenogears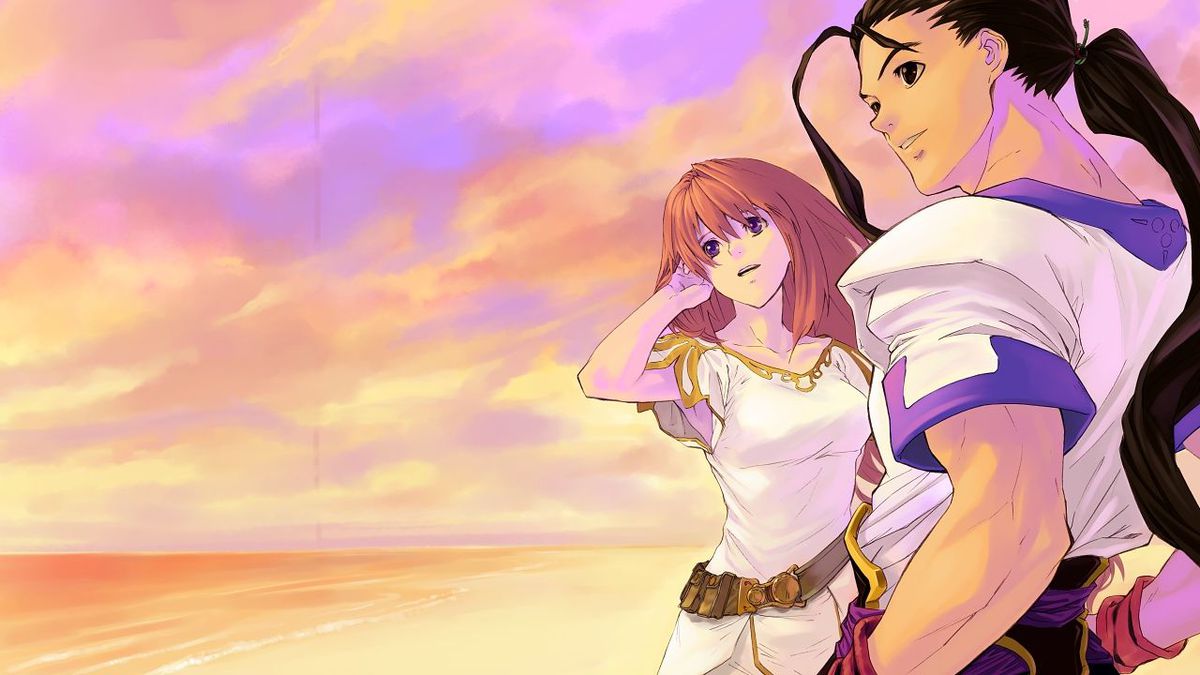 Developer: Square Product Development
Publisher: Square Electronic Arts
The PS1 generation was a great time for turn-based RPGs. Xenogears is just one of many that graced the disc-based console, and, spoiler alert, it's not the only one to land on this list of the best PS1 games. Xenogears was the debut title in a series that thrives well into the 21st century (even as spiritual successors).
In Xenogears, players traverse the continent of Ignas amidst an endless war and become central to the conflict and the safety of the world when a new threat arrives.
Every game needs a gimmick of sorts, and for Xenogears, it was built right into the title. Rather than stick to traditional melee combat, Square introduced mech-like robots called Gears. The mechanical element changed how battles unfolded, which further helped separate Xenogears from other PS1-era turn-based role playing games.
14. Suikoden II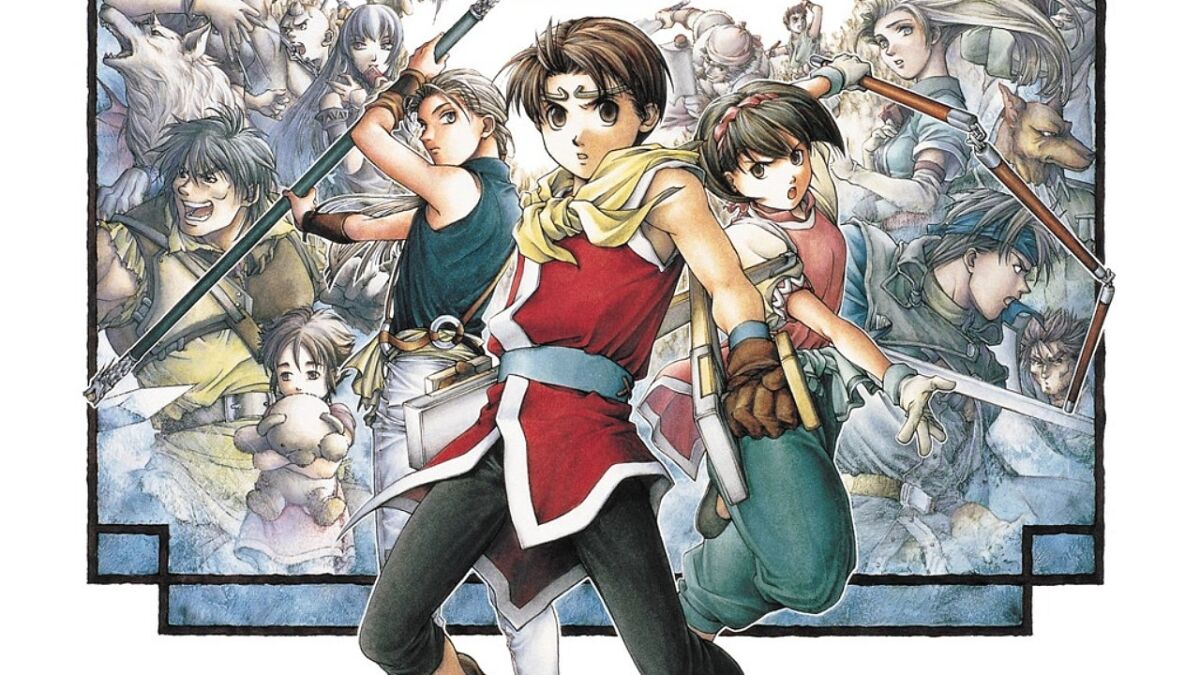 Developer: Konami Computer Entertainment Tokyo
Publisher: Konami
When Konami wasn't too busy terrifying players with scary towns or bringing the world to the brink of nuclear war, it was busy with Suikoden, a strategic RPG that focuses heavily on tactical battles.
Suikoden II has three different ways a fight can break out — either in a more traditional RPG method, as duels between the protagonist and a singular villain, or as large-scale battles. Each plays out differently and really showcases the depth in gameplay Konami achieved.
Suikoden II is anything but a small game, as players can recruit more than 100 characters and take many of them onto the battlefield. The game picks up after the original and follows returning protagonist Riou as he climbs the ranks of the New Alliance Army. Unfortunately, when he and his best friend gain half of the Rune of the Beginning, it sets them on a dark path that pits them on opposing sides of an ongoing rivalry.
13. Castlevania: Symphony of the Night
Developer: Konami Computer Entertainment Tokyo
Publisher: Konami
It's no secret just how busy Konami was during the PS1's reign. There are many notable titles with the developer's fingerprints all over them, but few have the same name power as Castlevania: Symphony of the Night.
Players take control of Alucard as he explores Dracula's castle in search of the pieces needed to resurrect the Prince of Darkness. Symphony of the Night bears the nonlinear side-scrolling RPG elements of Castlevania II: Simon's Quest, which went on to become the series' staple in many future titles.
Alucard battles beasts and supernatural horrors on his quest to slay Dracula once and for all. Tucked within the gothic aesthetic is a surprisingly heartfelt narrative as son and father stand at opposite ends of the fight. Dracula, pained by the murder of Alucard's mother, seeks to end humanity while Alucard himself wishes to stand with man and stop his father's vengeance. And guiding the dhampir is you, the player, who gets to enjoy all aspects of Symphony of the Night, from its RPG elements to its challenging combat.
12. Legacy of Kain: Soul Reaver
Developer: Crystal Dynamics
Publisher: Eidos Interactive
Blood Omen: Legacy of Kain launched a series of vampiric drama. The titular Kain served as the conflicting hero in the first entry but by its follow-up, had slipped into the position of antagonist. However, Legacy of Kain isn't so black and white, and Soul Reaver really drives this home. Playing as the damned Raziel, players guide the wraith on his path of revenge in one of the PS1's most haunting, disquieting games.
When his last encounter with Kain lands him in the Lake of the Dead, Raziel agrees to do the bidding of The Elder God as a soul reaver and kill the vampire. Crystal Dynamics, known best for the popular Tomb Raider reboot series, crafted a fine story and a complex gaming experience that helped carry the series for three more entries, with Soul Reaver 2 being a fine sequel on PS2.
Sadly, Legacy of Kain has been dormant for many years, but we're still holding out hope for some new games on the PS5 to sink our teeth into.
11. Vagrant Story
Developer: Square Product Development Division 4
Publisher: Square Electronic Arts
By the end of this list, you'll realize just how pivotal Square was to the success of the PS1. Vagrant Story was just one of its several standout RPGs that provided players with hours upon hours of meticulous combat and deep, immersive storytelling.
Players control Ashley Riot as he explores the catacombs beneath the city of Lea Monde. A little different from Square's other RPGs, Vagrant Story is more of a third-person adventure, where Ashley uses the environment to navigate and solves puzzles.
Combat is a blend of action-packed and turn-based as players can pause time and bring up a combat overlay. Here, they'll decide the best course of action using onscreen indicators and other elements that lend to deep gameplay. Horror fans will recognize the system from Parasite Eve, Square's foray into action horror RPGs.
Vagrant Story was a nice deviation from the standard turn-based RPG format and something of a cult classic, as well as one of the best PS1 games ever made.
10. Spyro the Dragon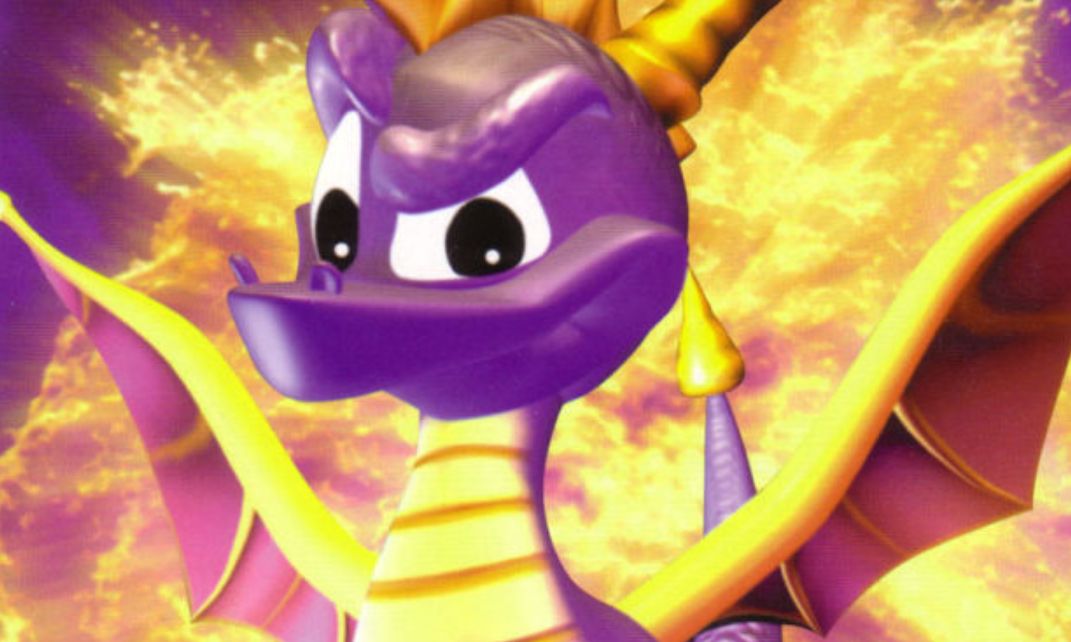 Developer: Insomniac Games
Publisher: Sony Computer Entertainment
Before wowing us with Marvel's Spider-Man, Insomniac Games was busy spinning tales of a small purple dragon named Spyro. When the villainous Gnasty Gnorc overtakes the dragon Homeworlds and imprisons all other dragons, it's up to the young hero to set out on a most epic adventure.
Spyro is a 3D platformer that unfolds across expansive landscapes. Spyro may not look like much, but the young dragon has a trick or two up his sleeves. It's definitely enough to help him along as he battles Gnorc's minions and frees his fellow dragons. The cutesy adventure was enough to suck players in and warrant an impressive legacy of sequels, spinoffs, and the figure-collecting platformer, Skylanders: Spyro's Adventure.
Just like Crash, Spyro has recently enjoyed the remake treatment that's brought the IP to a brand new audience, but there's just some nostalgic quality to the original versions that's hard to beat.
9. Tomb Raider II
Developer: Core Design
Publisher: Eidos Interactive
Tomb Raider II is a stellar action-adventure third-person shooter with many merits that led to even more sequels and a reboot. So, it saddens us to say that the one thing that everybody universally remembers about the game is locking the butler in the freezer. With the poor guy trapped, Lara Croft sets out to raid some tombs and find a mysterious dagger said to turn its holder into a dragon.
Equipped with her dual pistols and ample levels of snark, Croft navigates dangerous caverns and the sprawling remains of a fictional history. Man and beast aim to stop Lara in her tracks, throwing everything at her from pesky bats to a massive t-rex.
The controls may have really tested your patience (and may test them even more when you play it today), but once you got the hang of it all, there was no stopping the last surviving Croft. Clearly, judging from the amount of sequels we've had.
8. The Legend of Dragoon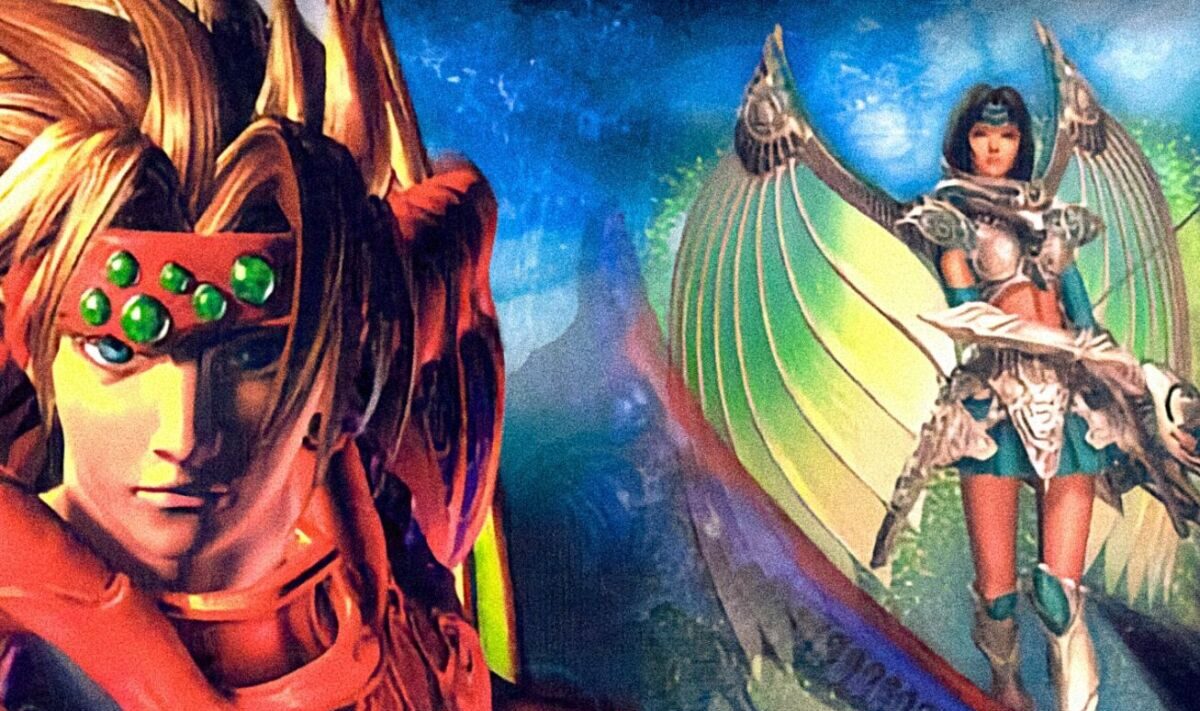 Developer: Japan Studio
Publisher: Sony Computer Entertainment
Well, one thing's consistent across most JRPGs: There's always someone or something looking to put an end to the world.
In The Legend of Dragoon, you play as protagonist Dart, and it's up to players to take control of a team of heroes as they seek out the soul of the God of Destruction and aim to save humanity. Dart is no ordinary hero, though, as he can transform into a Dragoon and turn the tides of battle.
The Legend of Dragoon is like many RPGs, with stat-altering armor and weapons, unique abilities across heroes, and a turn-based combat system. Some things in The Legend of Dragoon may feel and look very familiar, particularly the party menu, which seems to have been ripped right from Final Fantasy VIII. Or vice versa, of course.
Alas, Dragoon still stands out on its own partially thanks to the powerful Dragoon transformations, which really change up combat in the same way Summons do in Final Fantasy.
7. Crash Bandicoot 2: Cortex Strikes Back
Developer: Naughty Dog
Publisher: Sony Computer Entertainment
Before it was weaponizing golf clubs, Naughty Dog was crafting vibrant adventures with the PS1's anthropomorphic mascot, Crash Bandicoot. While the first title was enjoyable, its brutal difficulty curve and clunkiness made it a little harder to love. The same doesn't really apply to its sequel, Cortex Strikes Back.
In this follow-up, Crash continues his platforming antics to duke it out with the villainous Doctor Neo Cortex. Many of the same mechanics return, simply finely tuned for a more enjoyable and forgiving experience. Cortex Strikes Back introduces the titular character's sister and sends the heroic bandicoot to locations all around the world via Cortex Portals.
The result is a delightful, marginally challenging thrill ride that's far more forgiving, deeper, and slightly better-looking. If you want it to be even better-looking, check out the N. Sane Trilogy on PS4, which remakes this game and both titles either side of it on the PS1.
6. Tekken 3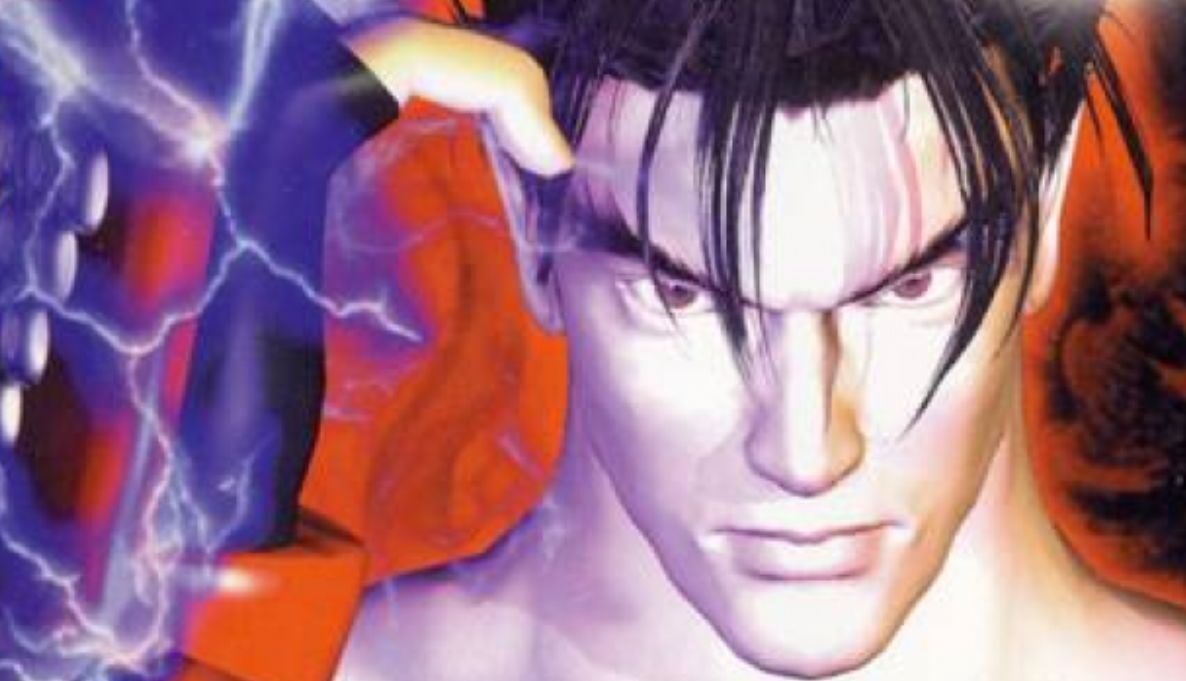 Developer: Namco
Publisher: Namco Hometek
The PS1 is the home of three Tekken games, each one progressively better than the last. It can be difficult to determine the tone of the series, as the personalities of its fighters range from serious and morose to downright silly. Alas, the occasional shift into lightheartedness works its magic to instill a bit of charm into the vibrant 3D fighter.
The third entry in the series features a massive roster of fighters, many of which went on to star in future entries and become synonymous with the IP at large, with many of them still featuring heavily decades later.
Anna Williams, Heihachi Mishima, Nina Williams, Paul Phoenix, and Yoshimitsu re-enter the arena of the King of the Iron Fist Tournament, all for their own reasons, with brand new fighters like Jin Kazama beefing out the roster and the increasingly wacky Mishima drama. The core narrative involves Ogre, a mysterious creature with devastating power that serves as the game's (quite cheap and annoying) final boss.
Pick up your OG DualShock and you might be surprised just how well Tekken 3 has held up.
5. Gran Turismo 2
Developer: Polyphony Digital
Publisher: Sony Computer Entertainment
If it's a PlayStation console, chances are there's a Gran Turismo title gracing it, with Gran Turismo 2 being one of the best PS1 games for petrolheads.
Unlike most racing games, especially the Need for Speed series, Gran Turismo favors a hint of realism over the fast-paced arcadey speedsters. If you're looking for a no-rules racing experience, this won't be it as players enter a simulation mode that has them earning licenses, purchasing vehicles, and earning trophies to overtake the competition.
There is an arcade mode, but it still has a hint of that meticulousness the series quickly became known for. There is a damage mechanic that's definitely fun to test out, but otherwise, the game's all about crossing the finish line first.
Gran Turismo 2 built upon the foundation laid by the original, improving the visuals and mechanics to deliver a smooth and enjoyable racing simulator that still plays remarkably well today.
4. Silent Hill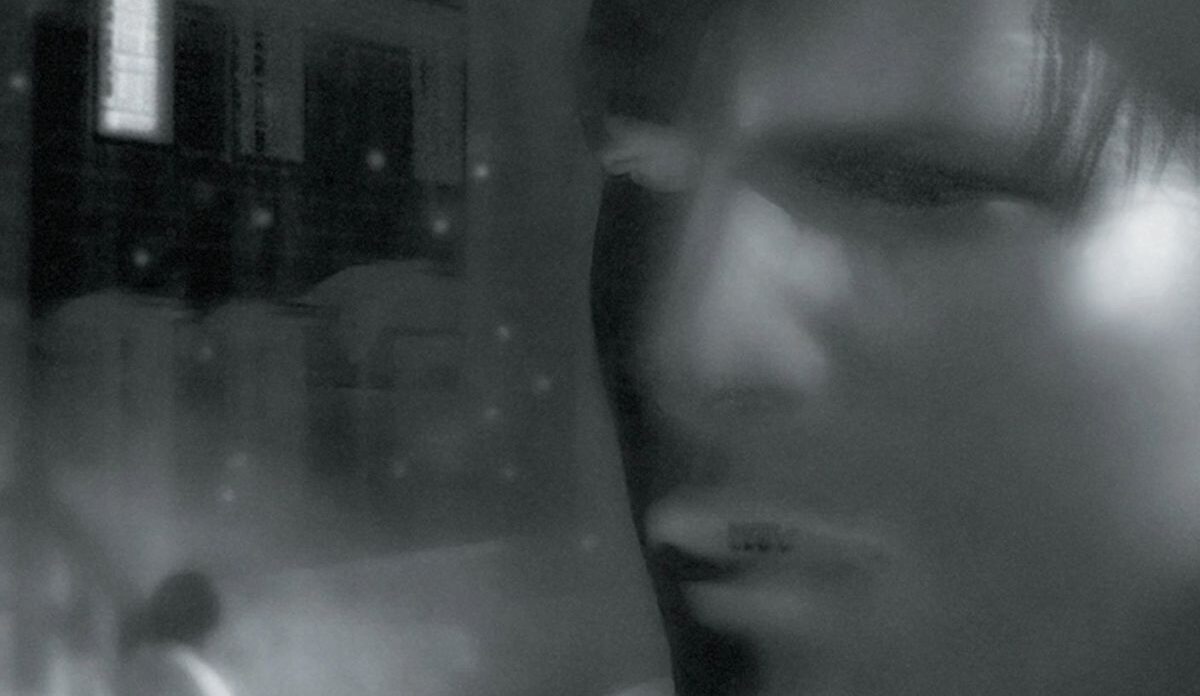 Developer: Konami
Publisher: Konami
The zombie-infested town of Raccoon City wasn't the only iconic borough on the PS1. Three years after the incident in the Arklay Mountains, survival horror fans were introduced to the sleepy, foggy town of Silent Hill. Well, it wasn't meant to be so foggy, but the limitations of the PS1 forced that iconic haze, and it wound up creating a memorable haunting and atmospheric experience.
Harry Mason enters the dreary town to pursue his missing daughter, Cheryl, and finds himself immersed in something truly sinister. Gruesome monsters, twisted visions, and a cast of strange characters pepper Harry's path, forcing him to face otherworldly terrors and survive an impossible nightmare.
Silent Hill properly set the stage for an expansive franchise of mostly standalone but very popular games. There might have been plenty of follow-ups to the original, but few Silent Hill games since have managed to leave quite the same creepy, isolating impression.
3. Resident Evil 2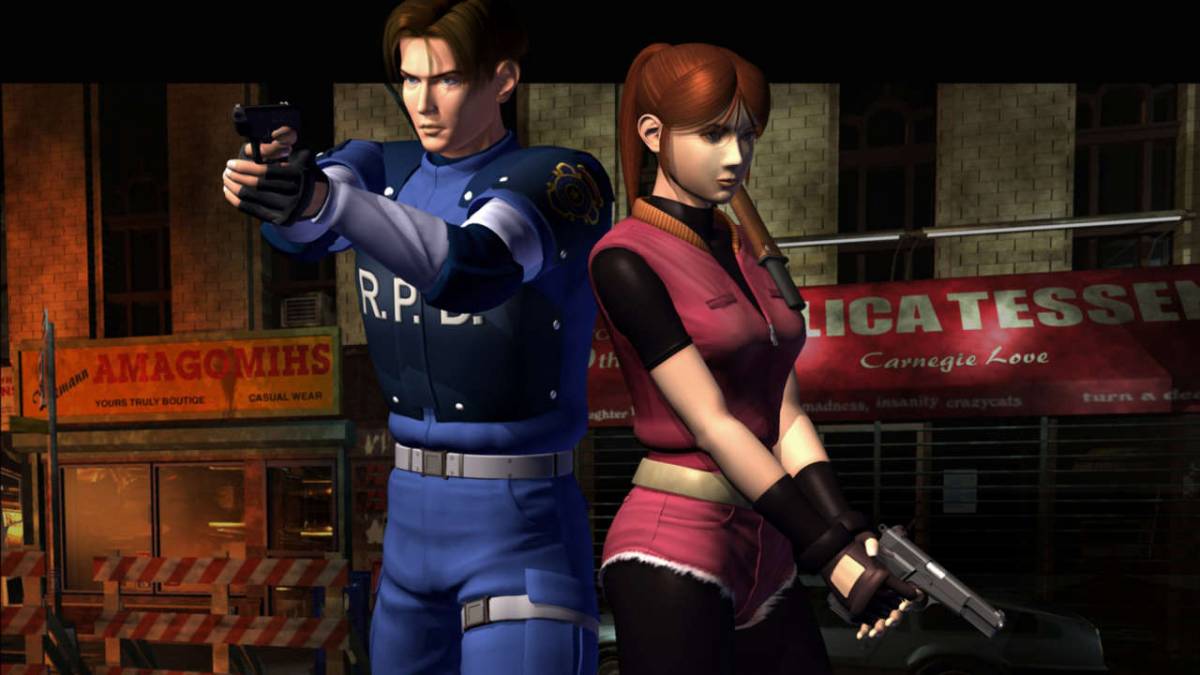 Developer: Capcom
Publisher: Capcom
There's a reason why Capcom decided to revisit Resident Evil 2 in 2019. The 1998 sequel to the incident in Spencer Mansion broadened the scope of the zombie apocalypse as the G-Virus snaked through Raccoon City and the Raccoon Police Department. Rookie cop Leon S. Kennedy and Claire Redfield, the sister of Resident Evil's Chris Redfield, arrive to find the city in disarray.
Resident Evil 2 set the standard for the series, fleshing out a narrative that built upon the stage set in 1996. It had some flaws, of course, specifically with the return of campy voice acting, The rest of the game, however, was a master class in survival horror.
From the memorable monster designs to the charming cast, Resident Evil 2 deserves every ounce of praise it gets more than two decades later. The more recent remake is also worth your time, but Resident Evil 2 on the PS1 feels like its own, absolutely essential beast.
2. Metal Gear Solid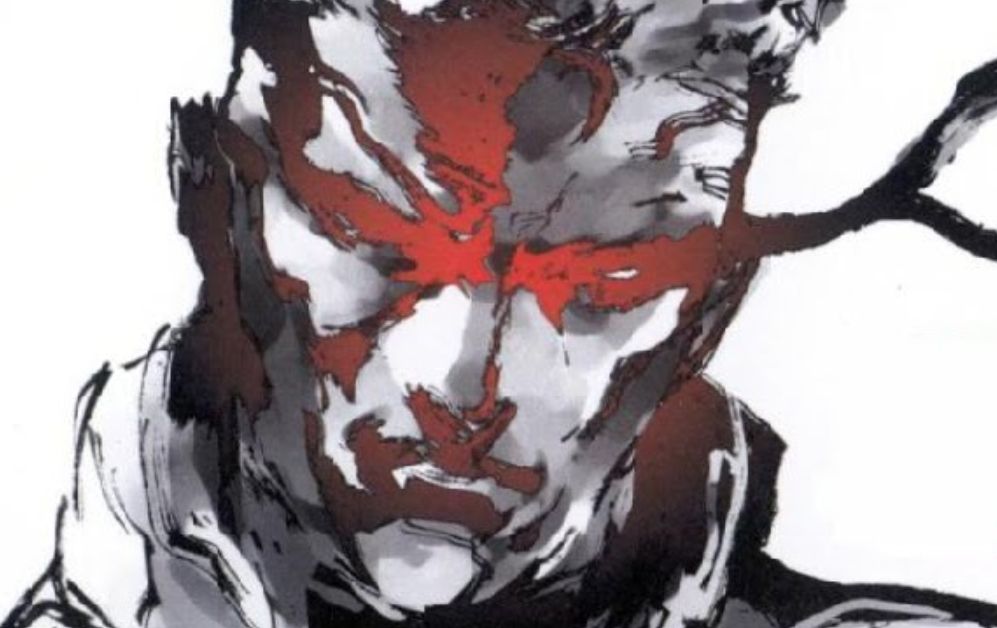 Developer: Konami
Publisher: Konami
Solid Snake's exploits may not have started with Metal Gear Solid, but the PS1 title certainly launched the character into mainstream popularity (with some help from voice actor David Hayter).
Metal Gear Solid set the stage for Hideo Kojima's cinematic wonder, which utilized the capabilities of the PS1 to deliver 3D tactical espionage action with many little details that put some of today's games to shame. Metal Gear Solid enhanced the original Metal Gear series in every way, from more complex gameplay mechanics to deep exposition, and is almost always regarded as one of the best PS1 games of all time.
Kojima set the stage for a long-running series that would push boundaries, surprise fans, and take risks. But none of the well-received follow-ups could recreate the magic of Metal Gear Solid, though most of them remain absolute classics in their own right.
Unfortunately, the original isn't the smoothest game to play today due to its camera angle and tank controls, but it's very easy to get sucked back in regardless of the antiquated controls.
1. Final Fantasy VII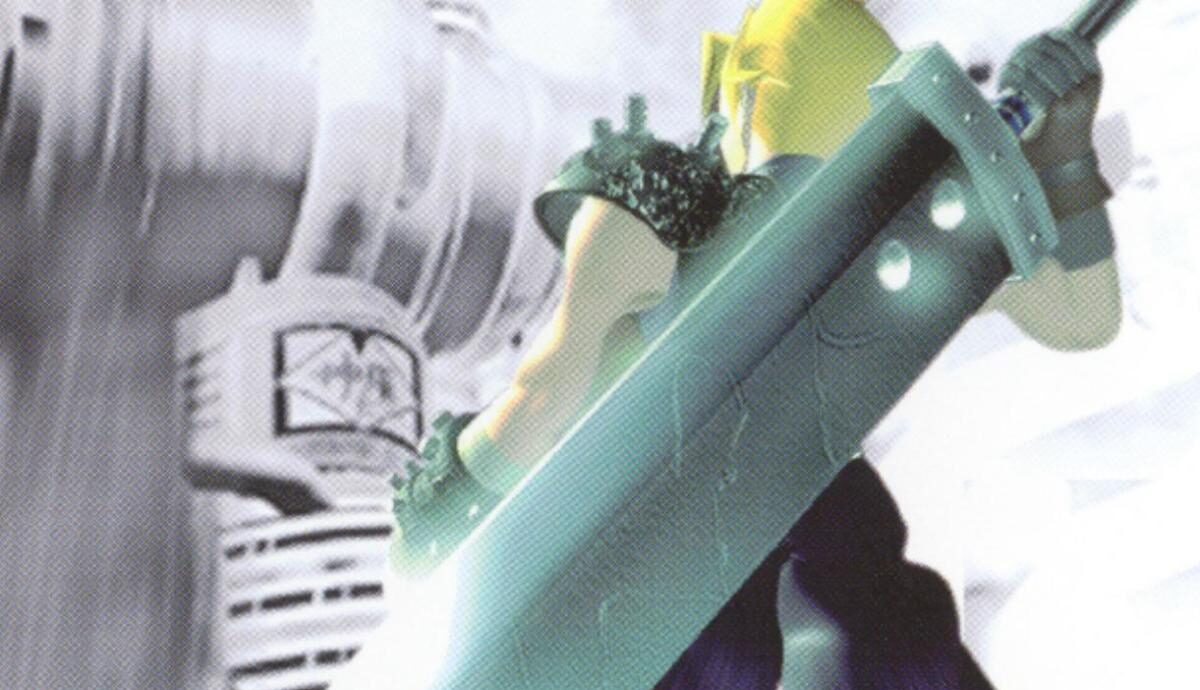 Developer: Square
Publisher: Square Enix
The Final Fantasy series has been running since the late 1980s, offering up a series worth of fascinating and epic stories. When the PS1 launched, Square saw the chance to enhance the series with 3D character models set over a pre-rendered CGI background. The result was the most lasting Final Fantasy title that spurred spinoffs, movies, and cameos in titles like Kingdom Hearts and Super Smash Bros, and also catapulted the Final Fantasy name into the mainstream.
Final Fantasy VII is a winding and emotional journey that follows protagonist Cloud Strife, who unwillingly becomes a key player in the machinations of Sephiroth. The deeper he gets into Sephiroth's plan, the more Cloud learns of himself and his past. Turn-based combat drives this adventure, requiring players to carefully plan every move as the world's host of monsters and villains grows stronger and stronger.
Final Fantasy VII is arguably the best PS1 game of all time, delivering so many different aspects for a well-rounded experience that sticks with you for years to come. Just like many others on this list, Final Fantasy VII has been remade and spun off from many times, yet it still stands as a JPRG juggernaut, even decades later.
READ NEXT: The Best Dreamcast Games
Some of the coverage you find on Cultured Vultures contains affiliate links, which provide us with small commissions based on purchases made from visiting our site. We cover gaming news, movie reviews, wrestling and much more.