Sega discontinued the Dreamcast more than two decades ago, yet the console maintains a dedicated following to this day. It'd be easy to chalk this up to the curiosity of younger gamers and the nostalgia of older ones, however, doing so overlooks the true source of the Dreamcast's enduring appeal: its amazing library of games.
Not only did Sega's final foray into the hardware market boast a series of exceptional arcade ports, but it was also the go-to platform for innovative console exclusives at the turn of the millennium. By the end of the Dreamcast's three-year run, it had delivered a string of classic games across virtually every genre, many of which still hold up well today.
With that in mind, here's a round-up of the best Dreamcast games ever made. Whether you're booting up your console for the umpteenth time or just downloaded a retro gaming emulator, each of these titles will leave you as happy as Sonic in a new pair of sneakers.
The Best Dreamcast Games
20. Crazy Taxi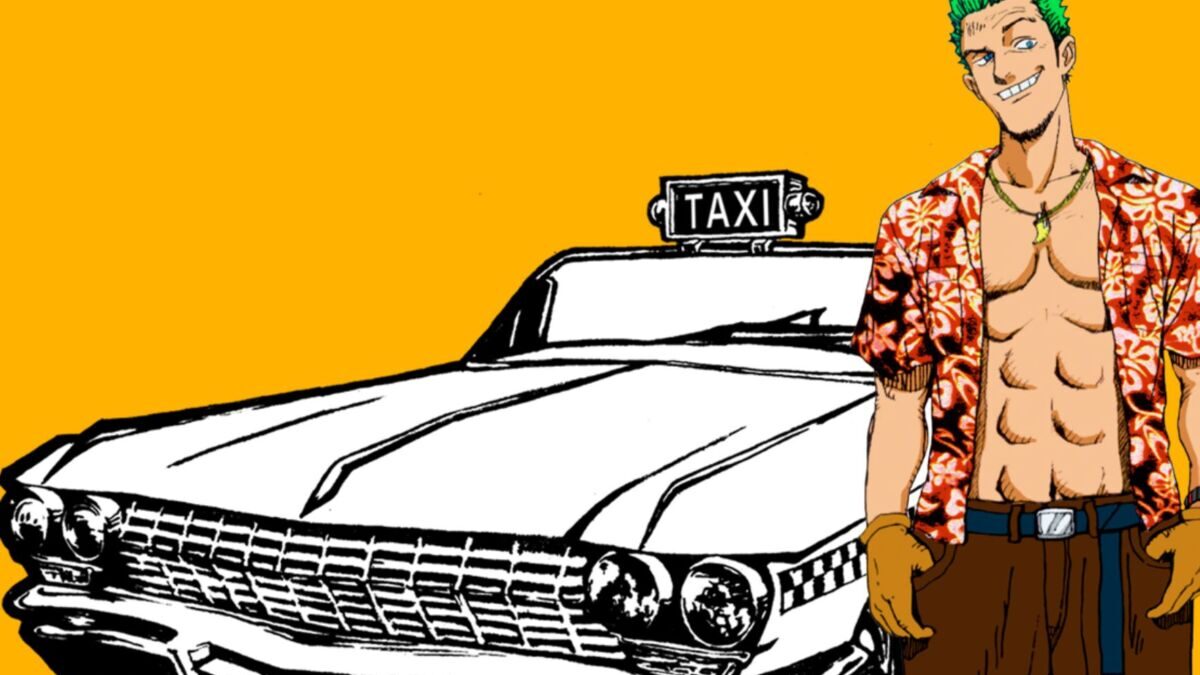 Developer: Hitmaker
Publisher: Sega
Metacritic Rating: N/A
Release Date: February 2nd, 2000

The first of several terrific arcade ports on this list, Crazy Taxi is still the same mad adrenaline rush it was back in 2000. An open world racing game with a twist, it tasks players with ferrying passengers to their destinations as quickly – but not necessarily as safely – as possible.
There are also stunts and minigames to keep you busy, and it all runs at a crisp 60 frames per second. Admittedly, Crazy Taxi can get a tad repetitive even with its many console-only extras, but then the game's streamlined mechanics are also what makes it so addictive.
19. Typing of the Dead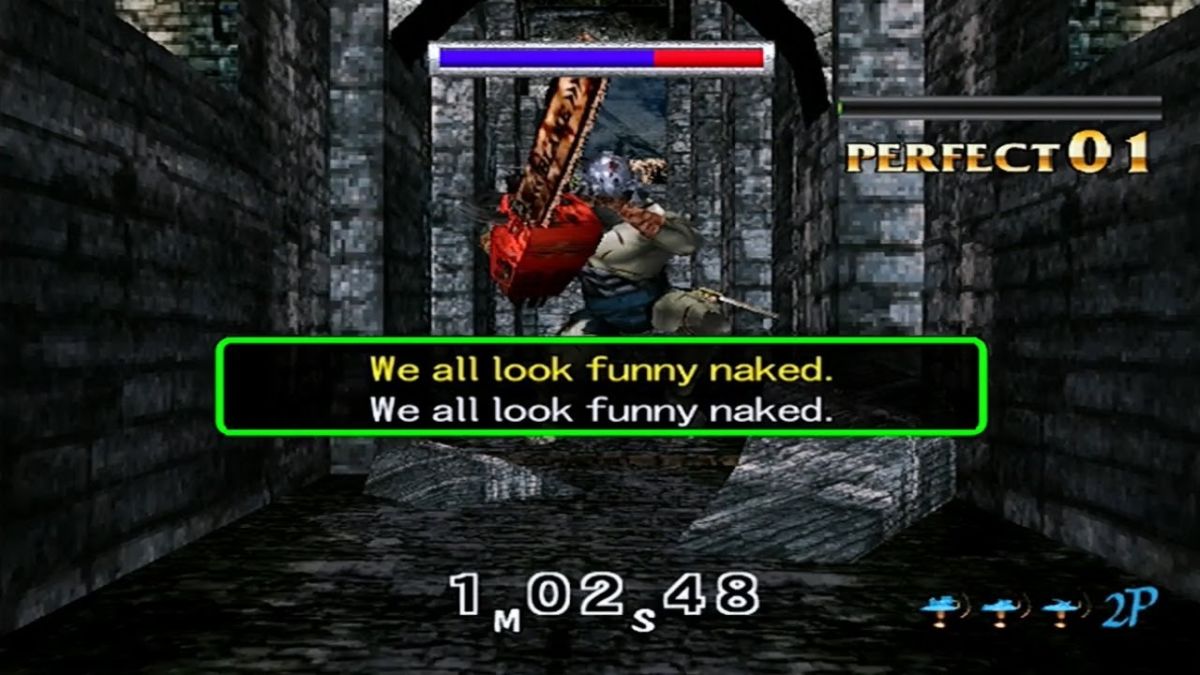 Developer: WOW Entertainment / Smilebit (port)
Publisher: Sega
Metacritic Rating: 83
Release Date: January 23rd, 2001

Typing of the Dead typifies the off-the-wall creativity that made the Dreamcast so special. The game substitutes The House of the Dead 2's light gun for the Dreamcast's keyboard peripheral, which means players have to rely on the accuracy of their spelling and not the twitchiness of their trigger finger to survive.
So, yes: Typing of the Dead is basically typing tutor reskinned as a zombie-themed rail shooter. It's a bonkers concept that shouldn't work yet somehow does – thanks in large part to the game's goofy sense of humor and novel spin on a well-worn genre.
18. NBA 2K1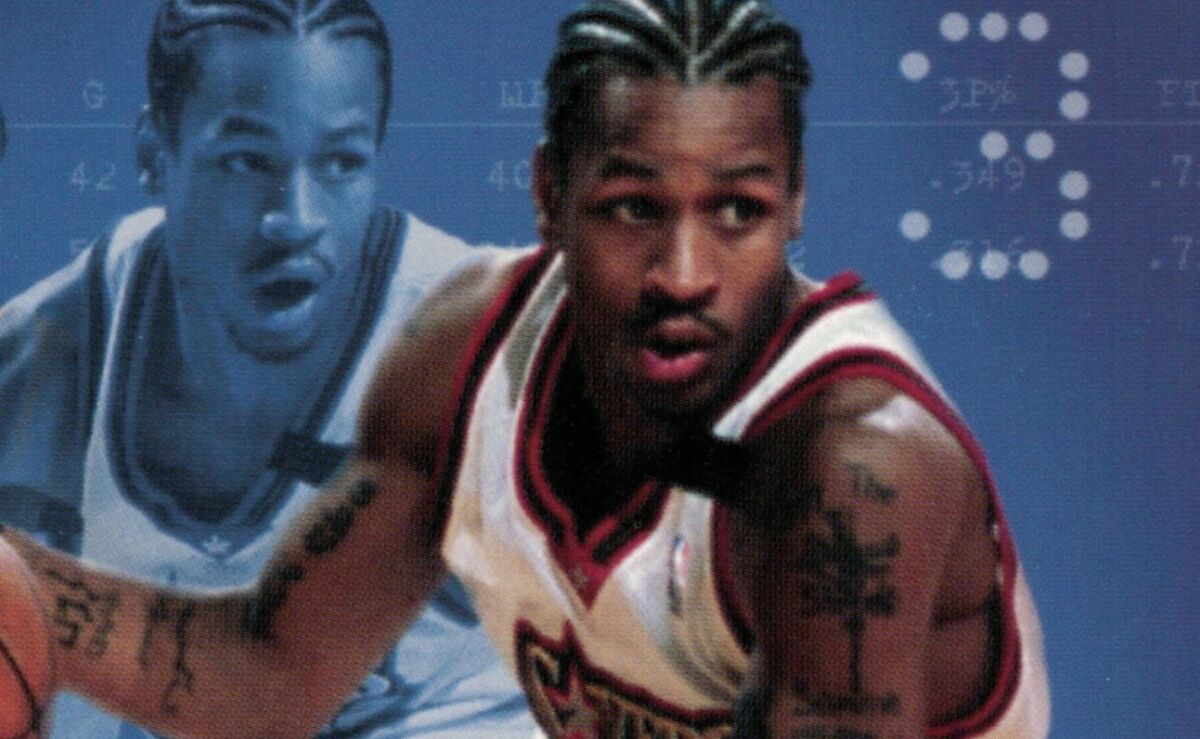 Developer: Visual Concepts
Publisher: Sega
Metacritic Rating: 93
Release Date: October 31st, 2000

EA famously sat out the Dreamcast, leaving Sega to flesh out the console's sports game library largely in-house. Sega ultimately proved up to the challenge, developing several titles via its then-subsidiary Visual Concepts that many critics and fans considered superior to anything EA was cranking out. NBA 2K1 is a great example of this.
Regularly hailed as one of the best Dreamcast games of all time, its graphics, controls, and computer-controlled player AI dunk all over EA's NBA Live 2001. NBA 2K1 also supported online multiplayer, further illustrating how thoroughly it outscored its EA counterpart.
17. Sonic Adventure
Developer: Sonic Team
Publisher: Sega
Metacritic Rating: N/A
Release Date: September 9th, 1999

Sega devotees will no doubt balk at Sonic Adventure's relatively low ranking on this list of the best Dreamcast games of all time. After all, the 1998 platformer updated the Sonic franchise for the modern era, complete with stunning (for the time) 3D graphics, inventive linear level design, and online functionality.
Sonic Adventure has several shortcomings that hold it back from true greatness, though – notably, its dodgy camera and cheesy voice acting. Still, this is a landmark entry in the Sonic canon and its high-velocity gameplay is satisfying enough to overcome its few missteps.
16. Power Stone 2
Developer: Capcom
Publisher: Capcom (Japan/North America) / Eidos Interactive (PAL)
Metacritic Rating: 87
Release Date: August 23rd, 2000

Power Stone 2 takes everything that was great about the first game and dials it up to 11. There are cooler fighters, bigger maps, better weapons, and – best of all – more combatants on the screen at once. Unlike the first game, Power Stone 2 supports four-player multiplayer, resulting in chaotic 3D brawls across dynamic environments.
But don't let Power Stone 2's bombastic presentation fool you: this is also a deceptively deep fighting game, as you'd expect from Capcom, the developer behind the Street Fighter franchise. Really, the only thing wrong with Power Stone 2 is that it leaves you wanting more.
15. Test Drive Le Mans
Developer: Infogrames Melbourne House / Sega (port)
Publisher: Sega
Metacritic Rating: 93
Release Date: November 8th, 2000

The Dreamcast wasn't short on quality racing simulators, including stellar titles such as Metropolis Street Racer and Daytona USA. For our money, the best of the bunch was a less high-profile release: Test Drive Le Mans.
It combines lush graphics (the reflective surfaces and weather effects are sensational) with top-shelf sound design and realistic handling. Crucially for any racing game, Test Drive Le Mans also offers a decent multiplayer experience, and it's a blast to rack up laps going head-to-head with up to three other petrol heads.
14. NFL 2K1
Developer: Visual Concepts
Publisher: Sega
Metacritic Rating: 97
Release Date: September 7th, 2000

The crown jewel of the Dreamcast's sports game library, NFL 2K1 blitzed the opposition to earn a top spot on this list of the best Dreamcast games of all time. While its innovations might not be so innovative these days, the core experience remains very fun indeed.
Visual Concepts fine-tuned everything that was great about the previous entry in the series – namely, the graphics, audio, and gameplay – and then beefed up the non-player character AI, as well. But what really made NFL 2K1 so good (and gave it the edge over rival title Madden NFL 2001) was the inclusion of online multiplayer, which was a literal game-changer at the time.
13. Grandia II
Developer: Game Arts
Publisher: Game Arts (Japan) / Ubisoft (international)
Metacritic Rating: 90
Release Date: December 5th, 2000

Grandia II is often cited as not just the greatest RPG on the Dreamcast, but the greatest on any console, period. It's not hard to see why, either. From its finely tuned turn-based combat to its compelling story, Grandia II serves up pretty much everything fans of the genre are looking for.
The game's anime-influenced 3D graphics (a first for the Grandia franchise) have also aged incredibly well, as has its well-calibrated learning curve. Grandia II is accessible for RPG neophytes while still presenting enough of a challenge to keep more seasoned gamers hooked.
12. Street Fighter III: 3rd Strike
Developer: Capcom
Publisher: Capcom / Virgin Interactive (PAL)
Metacritic Rating: 84
Release Date: October 4th, 2000

There are several fighting games on this list of the best Dreamcast games of all time, and for good reason. The console's catalog includes some of the very best additions to the genre. Even amid such a competitive field, Street Fighter III: 3rd Strike stands out as one of the strongest titles, particularly if you're a fighting game connoisseur.
This arcade port rewards gamers willing to put in the hours to master the finer points of its mechanics with highly technical bouts won as much with strategy as button mashing. It looks great too, with each of its 20 playable characters brought to life via detailed, fluidly animated sprites. These upgrades and more rank Street Fighter III: 3rd Strike among the most fully realized entries in the venerable franchise's history.
11. Phantasy Star Online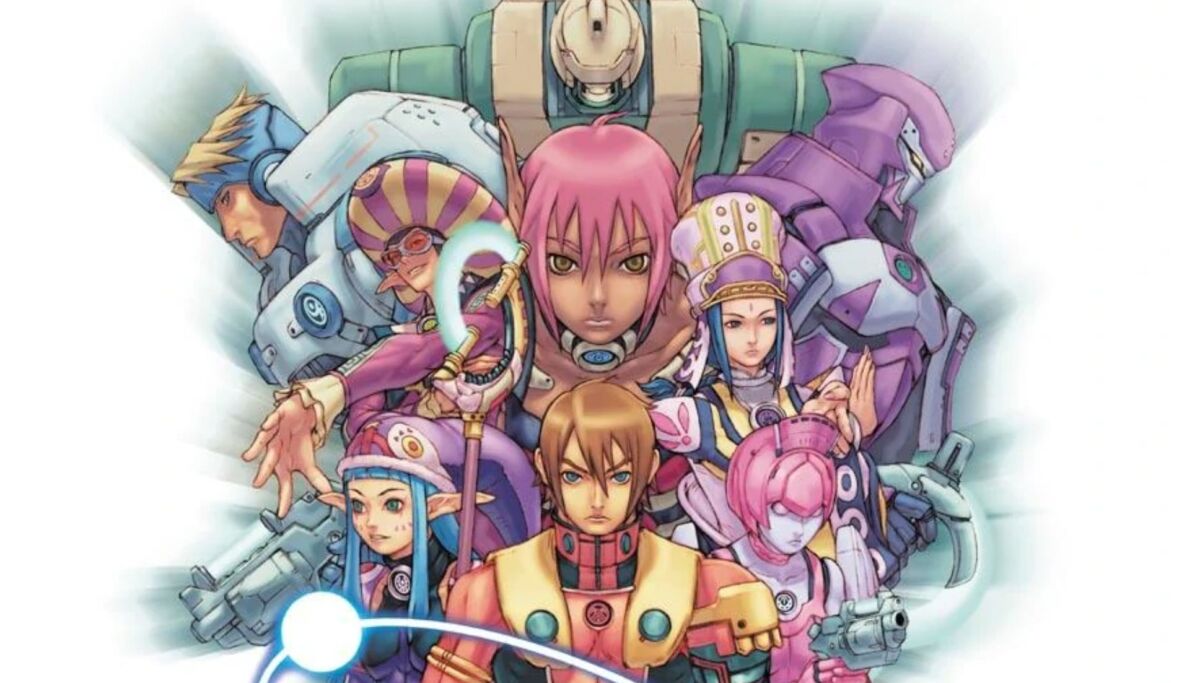 Developer: Sonic Team
Publisher: Sega
Metacritic Rating: 89
Release Date: January 30th, 2001

The Dreamcast was ahead of its time in many ways, especially when it came to online gaming. RPG Phantasy Star Online represents Sega's most ambitious effort in this regard — and its most accomplished, too. Players connect online to form teams of four to undertake quests, engage in real-time battles, and score loot while wandering the alien world of Ragol.
Phantasy Star Online also had an offline single-player mode, however, multiplayer was a markedly more enjoyable experience. In that sense, the game is even more trail-blazing than even its developers intended, as it predicts the rise of today's online-only titles.
10. Virtua Tennis
Developer: Sega AM3
Publisher: Sega
Metacritic Rating: 92
Release Date: July 11th, 2000

The best word to describe Virtua Tennis is "fun." Whether you're facing off against an AI opponent or taking to the court with up to three friends, Virtua Tennis is as entertaining as tennis games get. This is in large part thanks to its arcade-style mechanics and precise controls, as well as its accessibility to players of skill levels.
There's a disarming amount of depth on offer here, but you don't need to master every shot to strike up a heart-pounding rally. Virtua Tennis' graphics and audio hold up remarkably well, too – further proof that Sega really served an ace with this one.
9. Rez
Developer: United Game Artists
Publisher: Sega
Metacritic Rating: N/A
Release Date: February 20th, 2002

Rez is another great example of how ground-breaking the Dreamcast's library was back in the day. A music game/rail shooter hybrid, Rez casts the player as a hacker navigating an AI system gone haywire.
The narrative unfolds through a combination of visual storytelling and electronic dance music tunes, while the gameplay mechanics aim to elicit synaesthesia by dynamically adjusting the soundtrack in response to the player's actions. Is Rez niche? Undeniably. Does it belong on this list of the best Dreamcast games of all time? You betcha.
8. Tony Hawk's Pro Skater 2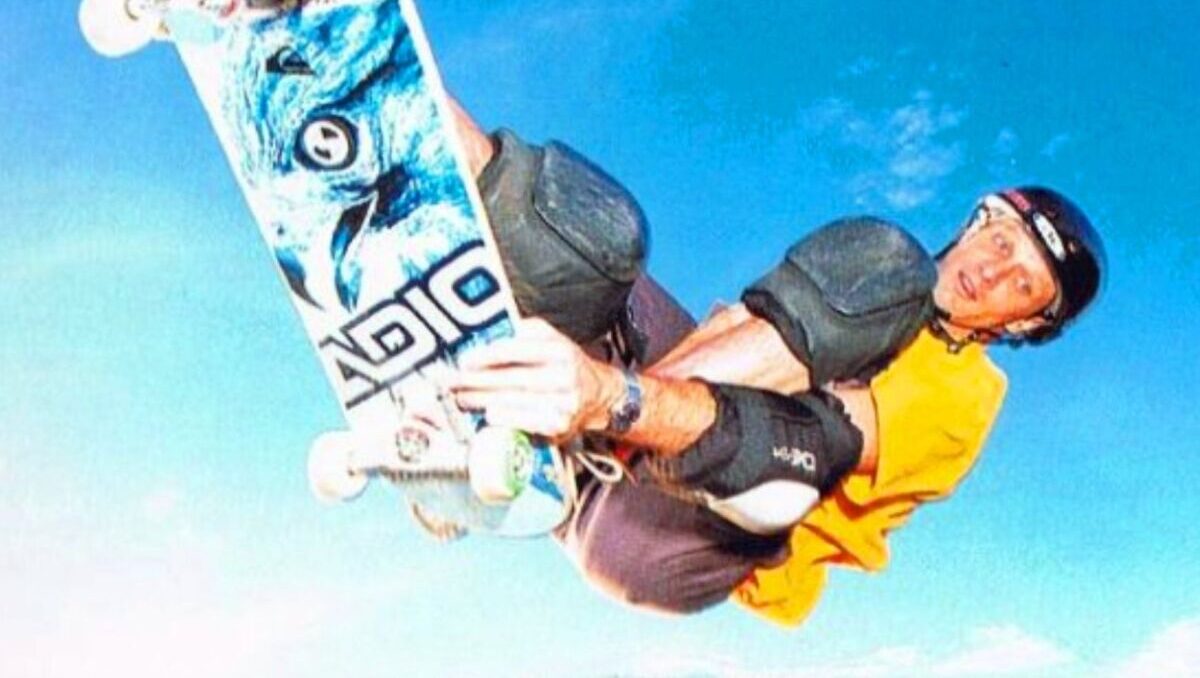 Developer: Neversoft / Treyarch (port)
Publisher: Activision
Metacritic Rating: 97
Release Date: November 7th, 2000

Tony Hawk's Pro Skater 2 debuted on the PlayStation, however, the definitive version of the game – excluding later remixes and remakes – belongs to the Dreamcast. Ported by Treyarch, the Dreamcast version of Tony Hawk's Pro Skater 2 includes the same addictive gameplay, responsive controls, expansive levels, and licensed soundtrack as its PlayStation counterpart.
What's different are the visuals, which have undergone a noticeable upgrade. The textures are better and the animations smoother, which makes each Kickflip Backflip, FS 540, and Half-Flip Casper that much more satisfying to pull off.
7. Shenmue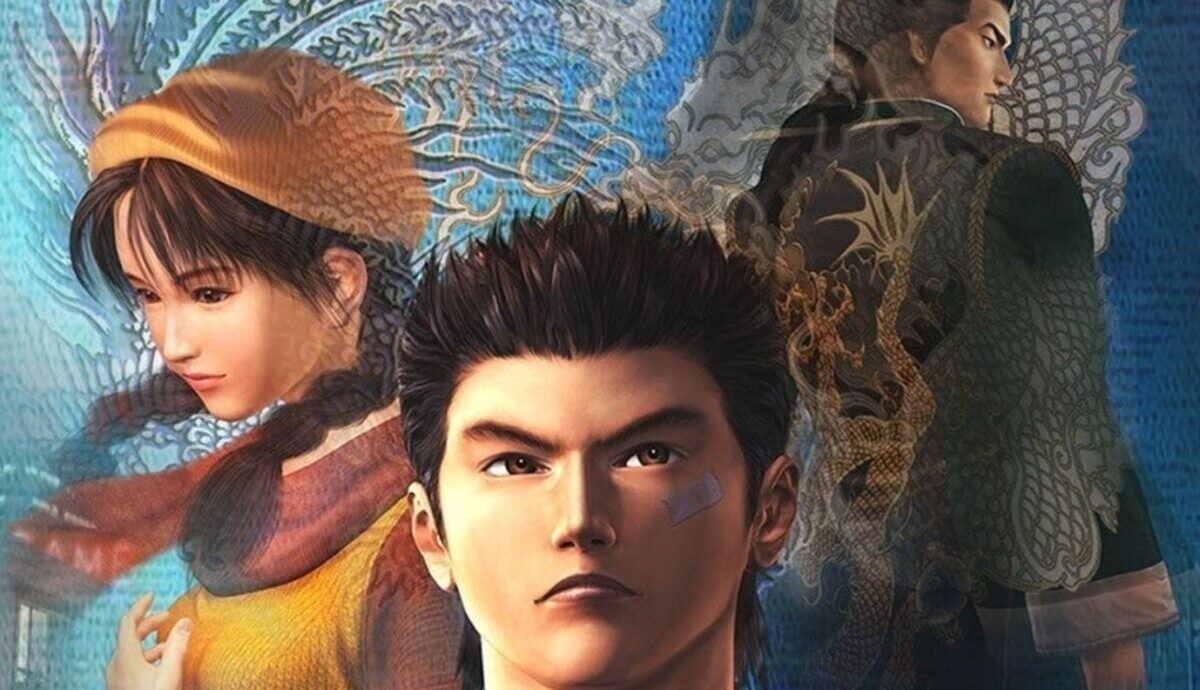 Developer: Sega AM2
Publisher: Sega
Metacritic Rating: N/A
Release Date: November 7th, 2000

If this were a round-up of the most influential Dreamcast games of all time, Shenmue would've landed the top slot – and easily, at that. Now-commonplace design elements such as quick time events, hyper-detailed virtual sandboxes, and cinematic presentation all owe a lot to this 1999 title.
That said, Shenmue's execution doesn't always live up to creator and co-director Yu Suzuki's boundless vision, with sluggish pacing and uneven voice acting two of its most glaring flaws. Still, this action-adventure game's impressive scope, sweeping storyline, and Virtua Fighter-style real-time combat help paper over any cracks.
(Follow-up Shenmue II is also worth your time, although it lacks the freshness of the original.)
6. Marvel vs. Capcom 2: New Age of Heroes
Developer: Capcom
Publisher: Capcom / Virgin Interactive (PAL)
Metacritic Rating: 90
Release Date: June 27th, 2000

It's getting a tad repetitive at this point, but Marvel vs. Capcom 2: New Age of Heroes is yet another worthy contender for the "greatest fighting game of all time" title. Not only does it perfect the fast-paced, tag team mechanics of the first entry in the franchise, but it also adds a variable assist system and three-on-three gameplay into the mix.
Marvel vs. Capcom 2's roster of fighters is similarly amped up (there are 56 characters to choose from), while the mixture of 2D sprites and 3D backgrounds results in a more striking aesthetic. Your mileage will vary on the jazz-infused soundtrack, but otherwise, Marvel vs. Capcom 2 is about as close to perfection as fighting games get – on the Dreamcast or otherwise.
5. Quake III Arena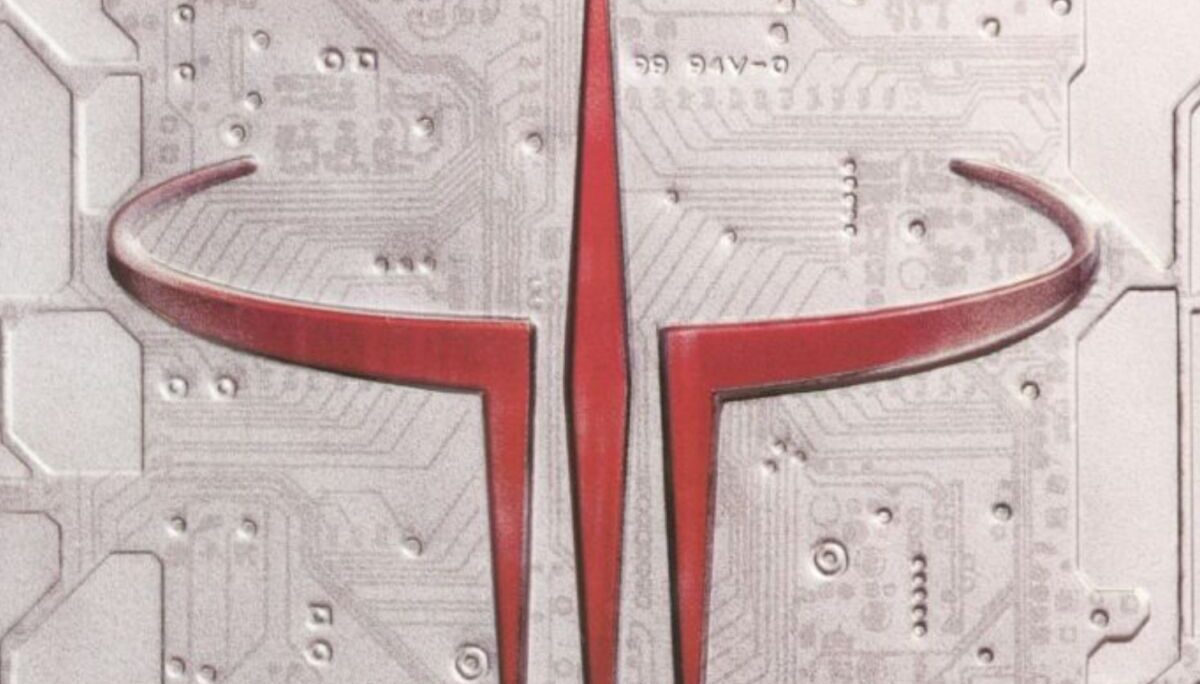 Developer: id Software / Raster Productions (port)
Publisher: Sega (port)
Metacritic Rating: 93
Release Date: October 19th, 2000

Even among the very best Dreamcast games of all time, first-person shooter Quake III Arena is unique for being a port considered on par with its PC progenitor.
Quake III Arena even allowed Dreamcast and PC players to compete in the same cross-platform deathmatches, and the port's impressively stable frame rate meant that those signing in via console actually had a genuine shot at winning.
And even if they didn't come out on top, Quake III Arena's lightning-quick gameplay, polished visuals, and rocket-jumping outrageousness were usually enough to soften the sting of defeat.
4. Jet Set Radio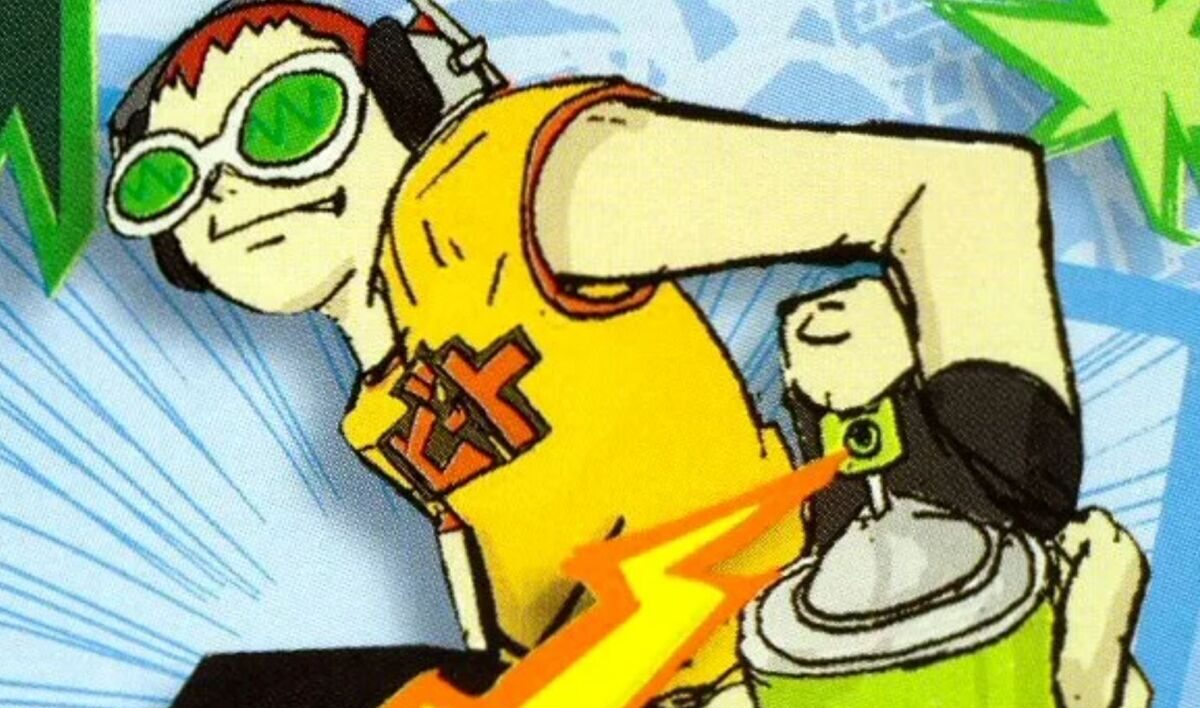 Developer: Smilebit
Publisher: Sega
Metacritic Rating: 94
Release Date: October 31st, 2000

As far as video games go, Jet Set Radio is the epitome of cool. From its cel-shaded aesthetic to its killer soundtrack of original and licensed tracks, this hybrid action-skating game has style to spare. Better still, Jet Set Radio backs up its superficial charms with substantive gameplay involving a combination of tricks, racing, combat, and exploration.
Players glide around large (and it must be said, gorgeous) open-world environments, spray painting walls and outclassing rival gangs and corporate heavies alike as they go. Is the story a bit forgettable? Sure. But who cares when grinding around Tokyo-to is this much fun?
3. Resident Evil – Code: Veronica
Developer: Capcom Production Studio 4
Publisher: Capcom
Metacritic Rating: 94
Release Date: March 28th, 2000

Capcom's Resident Evil franchise has taken several leaps forward over the course of its 25+ year history – and Resident Evil – Code: Veronica represents one such leap. Unlike previous entries in the long-running survival horror series released on PlayStation, Resident Evil – Code: Veronica eschews pre-rendered backgrounds and fixed viewpoints.
Instead, the game takes advantage of the Dreamcast's more powerful hardware to deliver real-time 3D environments and a dynamic camera. This made controlling protagonists Claire and Chris Redfield a more immersive experience than anything franchise veterans were used to, particularly when Resident Evil – Code: Veronica's in-game cinematics segue near-seamlessly into actual gameplay.
2. Skies of Arcadia
Developer: Overworks
Publisher: Sega
Metacritic Rating: 93
Release Date: November 14th, 2000

For many fans of single-player gaming, Skies of Arcadia remains the best RPG ever made. And if advances in game design and technology have robbed this 2000 classic of some of its shine, it nevertheless remains the finest example of its kind on the Dreamcast.
Skies of Arcadia's story and characters are compelling, its world is huge and beautifully rendered, and the balance it strikes between turn-based combat and exploration is near-perfectly judged. Some games suck you in right from the jump – a description that very much applies to Skies of Arcadia, even now.
1. Soulcalibur
Developer: Project Soul
Publisher: Namco
Metacritic Rating: 98
Release Date: September 9th, 1999

Was there really any other choice for number one? Sure, many of the games on this list hold up well for their age, but Soulcalibur is one of the few that could be released more or less as is today and still make a pile of money.
Everything about this fighting game is timeless. Its stunning graphics, deep mechanics, hyper-responsive controls, and innovative eight-way movement system still hold up well, even in comparison to newer instalments in the franchise.
What's more, Namco also included several additional modes and a mountain of unlockable content with Soulcalibur's home release. Thanks to these extras, there's plenty to keep gamers coming back, even if they're booting up the game for the zillionth time.
READ NEXT: 20 Best PS3 Games of All Time
Some of the coverage you find on Cultured Vultures contains affiliate links, which provide us with small commissions based on purchases made from visiting our site. We cover gaming news, movie reviews, wrestling and much more.