Street Fighter 6 should be considered the benchmark for all future fighting games to aspire to, offering a total package that will appeal to newcomers, series veterans and everyone in between. It's a bold claim to make right out of the gate, but Capcom have truly nailed it here, and you better not miss out on what's going to be the new measuring stick for a whole genre.
A far cry from the sorry state of affairs that Street Fighter 5 launched in, Street Fighter 6 contains a bit of something for everyone to enjoy. Whether it's the excellent World Tour mode, the ridiculous character creation and Battle Hub lobby system, or the core gameplay that masters approachability while retaining that crucial depth, everyone will have their own favourite aspects of Street Fighter 6, because there's no real flaw to speak of.
As you'd expect from a Street Fighter game, the core fighting is superlative. For as many faults as Street Fighter 5 might have had, the core gameplay was still phenomenal, and the same is certainly true of SF6 too. If anything, experienced players, combo fiends and lab gremlins will probably find Street Fighter 6 even more engaging, as the potential for combos and damage thanks to mechanics like Drive Rush are sure to make the game so much more replayable. We'll probably still be finding new combos and optimal damage conversions for base characters months from now.
The Drive system in particular is fantastic, attacking almost like a celebration of all the different aspects of Street Fighter. Overdrive Arts take the place of EX special moves, Drive Impacts are stronger Focus Attacks from SF4, while Drive Rush is like a faster Focus Attack dash cancel. Drive Parry is a simplified parry from SF3 while Drive Reversal sees the V-Reversal defensive technique from SF5 make a return. All of this is governed by a gauge that's separate to your Super Arts meter, meaning you can use your ultimate attacks more often too.
However, it's the strides that have been made for newcomers that turn Street Fighter 6 into an even more enticing experience. The game has tutorials, combo trials and character breakdowns for everyone on the roster, giving players all the tools they need to develop a base understanding of a chosen character, instead of just diving into training mode and figuring things out. Obviously, that's also an option too, but for those who might find fighting games overwhelming, the signposts have been pretty neatly laid out.
On top of that, Capcom went the extra mile by adding two brand new control schemes to the mix. Your classic style uses the same six buttons and motions veterans have become used to, while modern controls streamline the system down considerably. Instead of six attack buttons, you have three plus a dedicated special move button that can be modified by pressing a direction at the same time.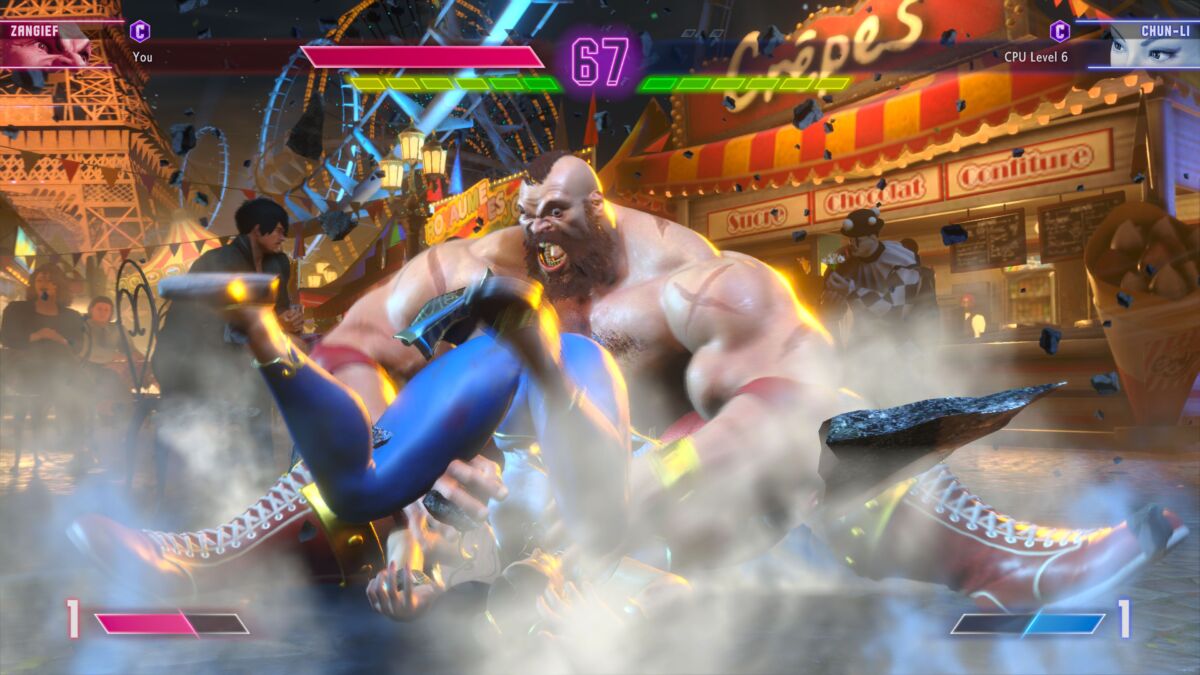 Finally, the dynamic mode simplifies everything to just allow players to button mash. Wisely, Capcom have made this method offline only, but it's great to see a mainstream fighting game allow for controls that encourage everyone to play. It's almost like a party game control scheme in that respect, extending the olive branch to those who fold their arms whenever fighting games are being played. It also means it pairs nicely with the Extreme Battle mode, which trades traditional fighting for some wacky stipulations.
There have been concerns about how the ease of execution given to players using modern controls could lead to a competitive edge, but there's costs and benefits to both sides. Modern controls are great for those who excel at reading their opponent but struggle with execution, but because of its streamlined nature, modern control players lose three attack buttons and some special moves. Meanwhile, classic players have more options and tools in the fight, which arguably gives them the advantage.
For lower ranks, modern controls are going to be useful for a lot of players, but as you climb up the ranks, classic controls are going to be imperative, as limiting your options and tools is just going to make you more predictable against players adept at controlling the match. Then again, Capcom did announce that modern controls will be legal during the Capcom Pro Tour, so the opportunity is there for me to find out how tasty words are. Regardless of its competitive viability though, having an option to allow newcomers to control the game in a much easier way can only be a good thing.
Online also has been bolstered massively in Street Fighter 6. The usual helpings of casual, ranked and custom rooms are all there, but the biggest addition is Battle Hub, a massive lobby that lets players socialise with others from across the world, challenging each other to matches, playing classic games or emoting in the background of someone's digital selfie. As someone who grew up with lobbies like Soulcalibur V's Global Colosseo, Battle Hub is lightyears beyond that, even if it's just going to be populated by everyone's weird gremlin avatars.
The real coup de grace for Street Fighter 6 though, and what makes it so easy to recommend for all players, is the World Tour mode. An RPG-like adventure mode, World Tour gives players the freedom to create their own character and step out into the world of Street Fighter, interacting with the diverse cast of characters on your quest to find an answer to the most important question: "What does it mean to be strong?"
In order to accomplish this, you'll have the chance to explore two decently sized, semi-open worlds, along with a handful of separate locations with their own characters and masters to discover. In the open worlds, you'll sometimes be accosted by enemies, with the action then switching to the standard 2D fighting of the regular game, only now you're fighting goons with cardboard boxes on their head, drones, fridges, and random businessmen you've picked a fight with. The streets of Metro City are pretty violent, even to this day.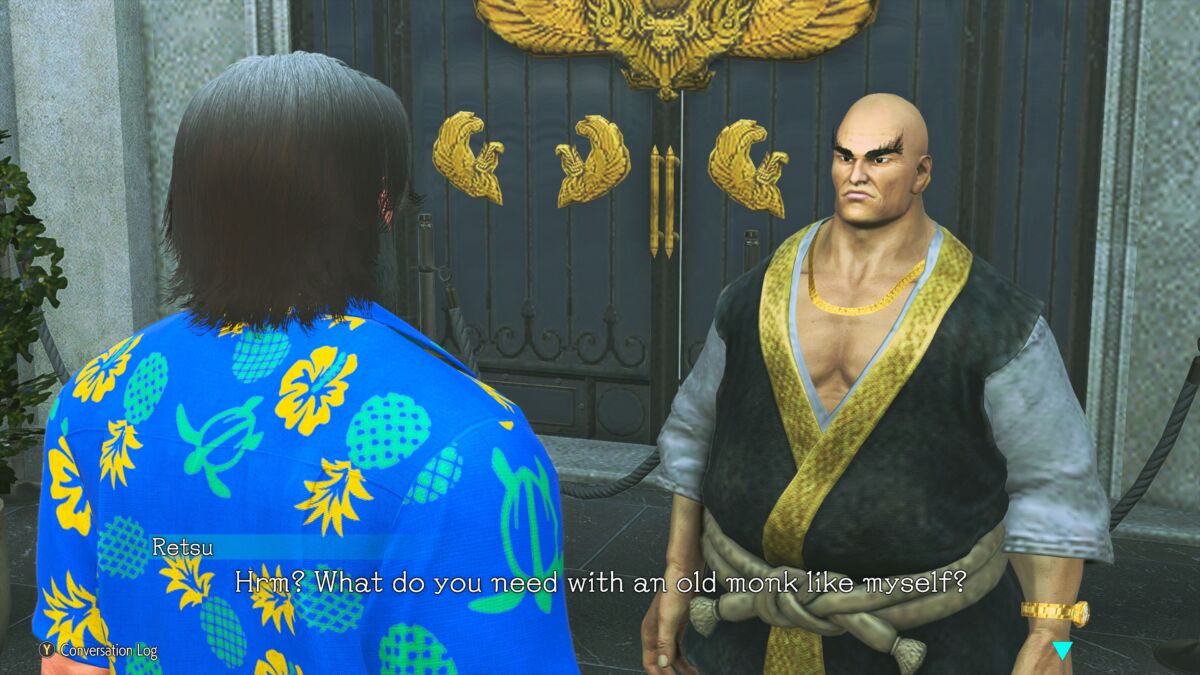 Veteran players and those who have loved everything about the extended Street Fighter universe, including the likes of Final Fight and so on, will absolutely get a kick out of World Tour, finding all the little easter eggs and jokes scattered throughout the different areas. There's even a few familiar faces who'll probably receive a decent pop from the SF die-hard when you find them.
The true brilliance of the mode is how it serves as an extended tutorial for new players. Experienced players will likely fly through the mode in record time, stopping to appreciate the references when they appear, but World Tour's main purpose is guiding players through how the Street Fighter 6 works, the different moves that each roster member has, and even mechanics like the Drive system.
Your player character has the ability to learn the styles of everyone on the roster, learning new special moves as you increase your EXP in that style. While you do have the freedom to create a Frankenstein's monster of a character, with teleports, fireballs and command grabs, it also gives players a chance to become familiar with new characters and moves, switching your movelist out as and when the mood takes you.
There's still some basic tutorials to follow, and missions to complete that allow you to familiarise yourself with the game, but World Tour's greatest moments are when it's handing out lessons without actually teaching. Learning new moves from a master is a damn sight less hamfisted than having to check the command list every chapter in a Mortal Kombat story mode. Even the basic enemies have their lessons to impart, trying to force the player to unlearn bad habits. If you keep jumping in, that projectile enemy will keep throwing a wrench at you, forcing the player to problem solve on the fly like they would in a real match.
World Tour does have one minor issue, which concerns the special moves your avatar can equip. Naturally, you can only have moves of one input in your movelist, such as quarter circle forward, but unfortunately, that also extends to punch or kick buttons. An example would be that you can equip Luke's Flash Knuckle (quarter circle back + punch), but you wouldn't be able to equip Ryu or Ken's Tatsumaki Senpukyaku (quarter circle back + kick). It's likely due to the modern controls, as both moves would then have the same input (back + special), but it does mean that classic controls players are missing out.
Aside from that one issue though, which will hopefully be patched in the future, Street Fighter 6 is the new standard bearer for fighting games, meaning titles like Tekken 8 and Mortal Kombat 1 are going to have their work cut out for them if they want to knock SF6 off its pedestal. Capcom has kicked off their new era perfectly, as Street Fighter 6 is nothing short of undeniable.
A digital copy of Street Fighter 6 was provided by PR for the purposes of this review. 
READ MORE: We're Entering A New Golden Age of Fighting Games
Some of the coverage you find on Cultured Vultures contains affiliate links, which provide us with small commissions based on purchases made from visiting our site. We cover gaming news, movie reviews, wrestling and much more.

Verdict
A sublime fighting game masterpiece from a company at the peak of their powers, Street Fighter 6 is utterly incredible.