Fighting games are doing better than ever and the future looks bright. Super Smash Bros. Ultimate has passed 27 million units sold this year and Mortal Kombat 11 also crushed the charts by being the best selling game of its launch month and continues to impress years afterward.
These heights were not easily reached, however, with questions facing the fighting game genre coming to a head during the seventh console generation. By the end of the PS3 and Xbox 360's lives, fans had many questions concerning online play quality between indie games and AAA titles, and ideas surrounding the reach of the genre and its accessibility had been hot topics of conversation due to how they affected players' experiences.
Titles such as Skullgirls at the sunset of the seventh console generation showed the world that rollback netcode was the future when talking about playing fighting games online. The game also showed everyone just how in-depth and important a good training mode and tutorial is for both beginners and genre veterans. It explained basic and abstract concepts of the genre in a clear fashion then allowed you to try the moves yourself. This love letter to fighting game fans was the first glimpse at the innovations that were possible in the coming generation for fighting games. The year after that, Killer Instinct exploded onto the scene with these features and more, along with eye-popping visuals as an Xbox One launch exclusive.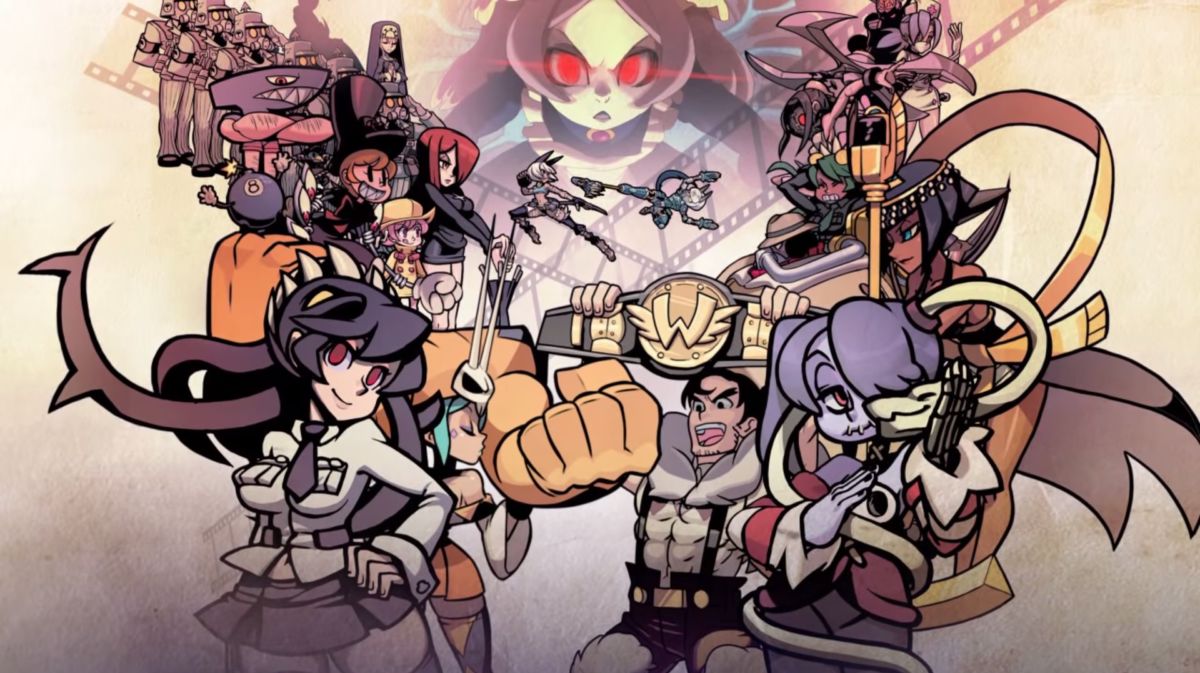 Killer Instinct is also notable for being the first mainstream attempt at a free to play fighting game. Though this aspect of the game wasn't very fleshed out, the rest of it certainly was and only became bigger and better over its lifetime. Killer Instinct offered players action-packed 1 on 1 brawls that balanced mechanical execution and situational awareness in a masterful way with an innovative combo breaker system. It's a shame, then, that the early life of the game went severely under-appreciated and underplayed by the vast majority of fighting game fans due to the sour reputation of the Xbox One at launch.
Unfortunately, this meant that sort of quality would be lost on the vast majority of eighth generation titles. Street Fighter V had an incredibly underwhelming launch and titles from Arc System works such as Guilty Gear Xrd and Granblue Fantasy: Versus suffered from notably outdated online experiences. Dragon Ball FighterZ in 2018, another Arc System works release, would also struggle with a dated online experience, but to make up for it, the tag-team franchise fighter had an incredibly strong presentation, beginner-friendly controls and a variety of gameplay modes, including a new Dragon Ball story to support its ambitious story mode. These features, along with the strong name of the Dragon Ball brand, allowed sales to remain strong years after its release.
This video by Sajam in 2019 goes over how much the online experience affects everyone who plays fighting games. It was during this time that questions of quality online play and accessibility became the center of discussion. Few fighting games had as many player-friendly features as the stand-outs who made this generation seem like one that was going to feel different. There were also concerns over launch content due to the bare-bones nature of Street Fighter V's release, especially when the game went head to head with a Mortal Kombat's XL patch that smoothed out the game's online experiences. Not to mention the huge amount of playable content in both Injustice 2 and Mortal Kombat 11 in the following few years.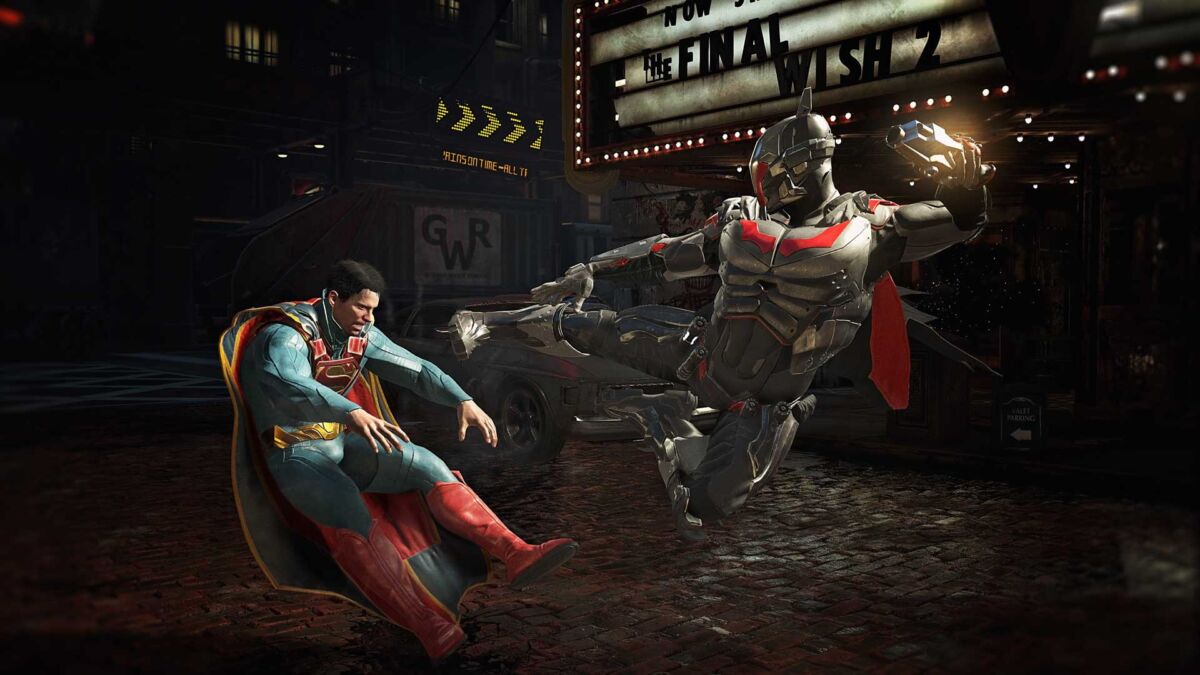 At the dawn of the ninth generation, we can see how these questions have put us down the path towards what could be called a new golden age of the genre. AAA developers such as Arc System Works and Capcom have embraced principles of accessibility and high-quality online play, with Guilty Gear Strive netting the former Fighting Game of the Year 2021 at The Game Awards. Netherrealm Studios and developers such as SNK have shown they aren't afraid to tune up their catalog of existing fighters to be enjoyed by this new wave of thinking, putting player experience above all else.
The indie scene is also home to excellent and unique fighting game experiences. Power Rangers: Battle For The Grid is an intense tag-team fighter that has insane combos full of Power Rangers flair, with its frantic action taking inspiration from the Marvel Vs. Capcom series. Them's Fightin' Herds is another indie title that holds the spirit of hardcore fighting games, but offers a cute and unique twist in its My Little Pony style cast of characters. And yes, both of these titles feature rollback netcode for a seamless online play experience along with excellent training mode options.
This brings us to today, and the glimpses into the future we have seen so far have been nothing short of fantastic.
DNF Duel at the end of June looks like a promising game for those new to the genre, with a simple control scheme that focuses on style over complexity. Elsewhere, Capcom Fighting Collection sees Capcom mimicking their old arcade rival SNK by bringing nearly every arcade fighting game into the current age, with the arcade-only Red Earth making its home console debut and featuring rollback netcode implementation in every game. MultiVersus from WB Games is also worth noting, as it's attempting to bring the Smash Bros. style of platform fighting into the modern age where Smash Bros. Ultimate's lackluster online offerings could not. However, there are two titles in particular that fans are eager to see more about.
Street Fighter 6 came exploding into life in Sony's State of Play this June with an impressive trailer that left fans eager for more. Along with a ton of new modes, Street Fighter 6 is looking to impress everyone who had doubts thanks to Street Fighter V's lacking launch offerings. The other game is Project L from Riot Games, whose reveal set the fighting game world on fire. Though information regarding the free to play League of Legends tag-team fighter remains scarce, the hype for Project L is huge nonetheless from both fighting game fans and League of Legends diehards.
This is all in addition to the Tekken franchise hitting new highs with Tekken 7, as well as Arika's modest return to the genre with Fighting EX Layer years after helping Capcom bring Street Fighter into 3D for the first time. All of this points to fighting games being a dominating presence in the years to come. The examples set by Skullgirls and Killer Instinct are coming full circle and have proven to be the changes the genre needed in order to push itself into the next generation. From what we can see now, the future looks bright for fighting game enthusiasts from all walks of life as we move out of the arcade and fight into the future.
READ NEXT: 10 Best Fighting Games On Xbox Game Pass
Some of the coverage you find on Cultured Vultures contains affiliate links, which provide us with small commissions based on purchases made from visiting our site. We cover gaming news, movie reviews, wrestling and much more.