Xbox Game Pass is home to a wide variety of genres, but one that perhaps doesn't get as much love as the others is fighting games. Perhaps that's because the genre isn't as popular as multiplayer shooters, RPGs or roguelikes, or because there aren't as many fighting games on Game Pass compared to other genres, but there's still some fighting game gold to be found on Xbox Game Pass.
With that in mind, we've compiled a list of the best fighting games available on Xbox Game Pass. Admittedly, there's not a lot of fighting games available on Xbox Game Pass at the moment, with some big hitters like Tekken 7 having been added and then removed over the years. Still, the selection that is available is well worth your attention. Here's the best fighting games on Xbox Game Pass across Xbox Series X & S and Xbox One.
The Best Fighting Games On Game Pass
10. Rare Replay
NOTE: for Killer Instinct Gold specifically.
Developer: Rare
Publisher: Xbox Game Studios
Seeing Rare Replay occupying this list alongside some genuine fighting game royalty might seem like a weird pick, but stick with it.
A package of 30 classic titles from one of the most legendary game developers in history is a tantalising prospect at the best of times, but there's a bigger reason why it's mentioned here: it includes an all-time classic in the form of the N64 fighting game Killer Instinct Gold.
A console port of arcade hit Killer Instinct 2, KI Gold is perhaps the best iteration of the older version of the series. We'll get to the remake. Often thought of as just a Mortal Kombat clone, Killer Instinct Gold boasted a unique art style, larger-than-life characters and a combo system as satisfying now as it was back then. Still, there's no denying that the game is a bit dated compared to more modern offerings, which is why it's lower on this list.
9. For Honor: Marching Fire Edition
Developer: Ubisoft Montreal
Publisher: Ubisoft
Perhaps the most non-traditional fighting game on this list, For Honor might raise a few eyebrows, but underneath the objective-based match types lies a combat system that has its basis in fighting games. Spacing, defense, combos and match-up knowledge are all essential if you hope to succeed in the world of For Honor.
For Honor allows players to pick heroes from one of several factions, each with their own weapons and move-set, before jumping in to several competitive modes, including objective and duel game types. Of course, if that sounds a bit to competitive for you, there are a host of co-op and training modes that'll give new players the chance to get to grips with certain characters.
The Marching Fire Expansion includes more characters from the jump, meaning if you've never played the game before, playing it on Game Pass will give you a headstart.
8. JoJo's Bizarre Adventure: All-Star Battle Royale R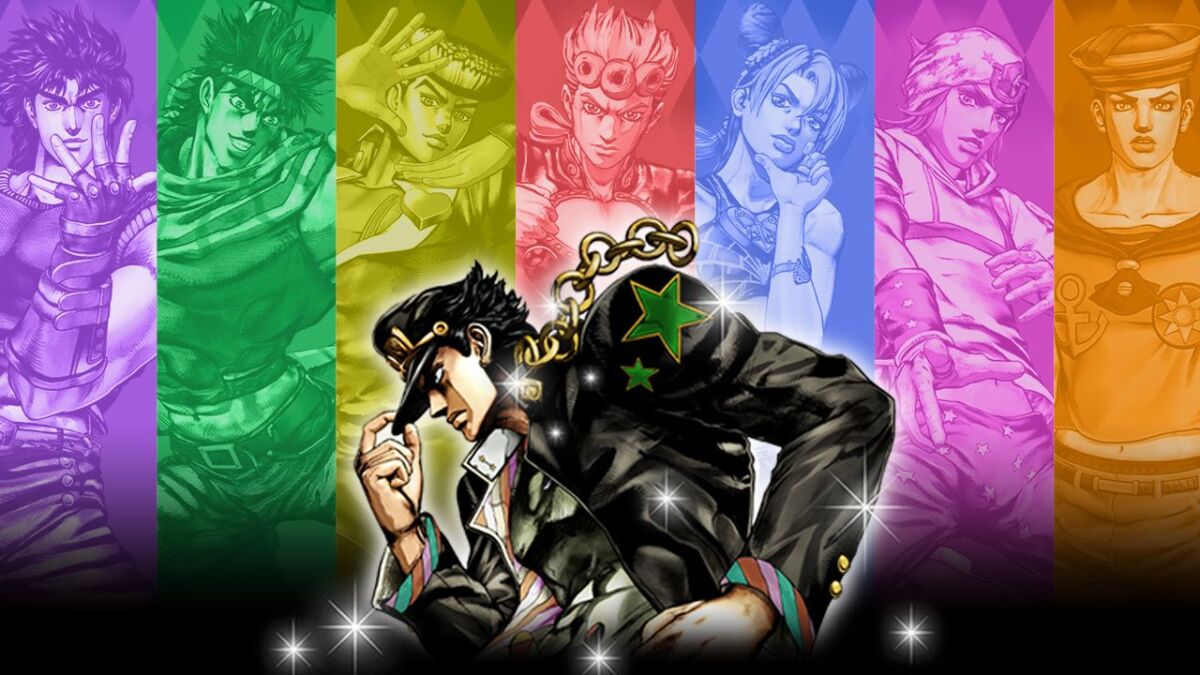 Developer: CyberConnect2
Publisher: Bandai Namco
Hirohiko Araki's manga franchise has become a mainstream juggernaut over the past few years, with huge success across the world, so naturally Bandai Namco decided to re-release their 2013 hit JoJo's Bizarre Adventure All-Star Battle Royale. Now with a R tacked on to the end of the name, JoJo's Bizaree Adventure All-Star Battle Royale R is one of the best fighting games you can play on Xbox Game Pass.
A love letter to fans of the JoJo franchise, no matter which Part they consider to be their favourite, JoJo's All-Star Battle Royale includes over 50 characters, a heap of modes and gameplay that's both accessible and enjoyable for both anime and fighting game fans, this is one of the best fighting game on Xbox Game Pass worth checking out.
7. UFC 4
NOTE: EA Play/Xbox Game Pass Ultimate required to play.
Developer: EA Vancouver
Publisher: EA Sports
Some people might not think that sports sims should be considered fighting games, but there's a reason why the "F" in UFC stands for fighting.
While it might not have the same arcadey, pick up and play appeal of games like Soulcalibur or Tekken, the UFC games are still some of the most comprehensive and enjoyable fighting games you can play. UFC 4 is no exception, bolstered with more options and ability to create your own personal fighter.
UFC 4 captures both the stand-up, ground and grappling aspect of mixed martial arts effectively, allowing players to play the fighting game they want to. If you'd rather get in the pocket and throw bombs at your opponent's head constantly, that's an option, but you can also rag them around the cage, throw them to the mat and snap their arm. Both are valid, and both are incredibly fun.
6. Injustice 2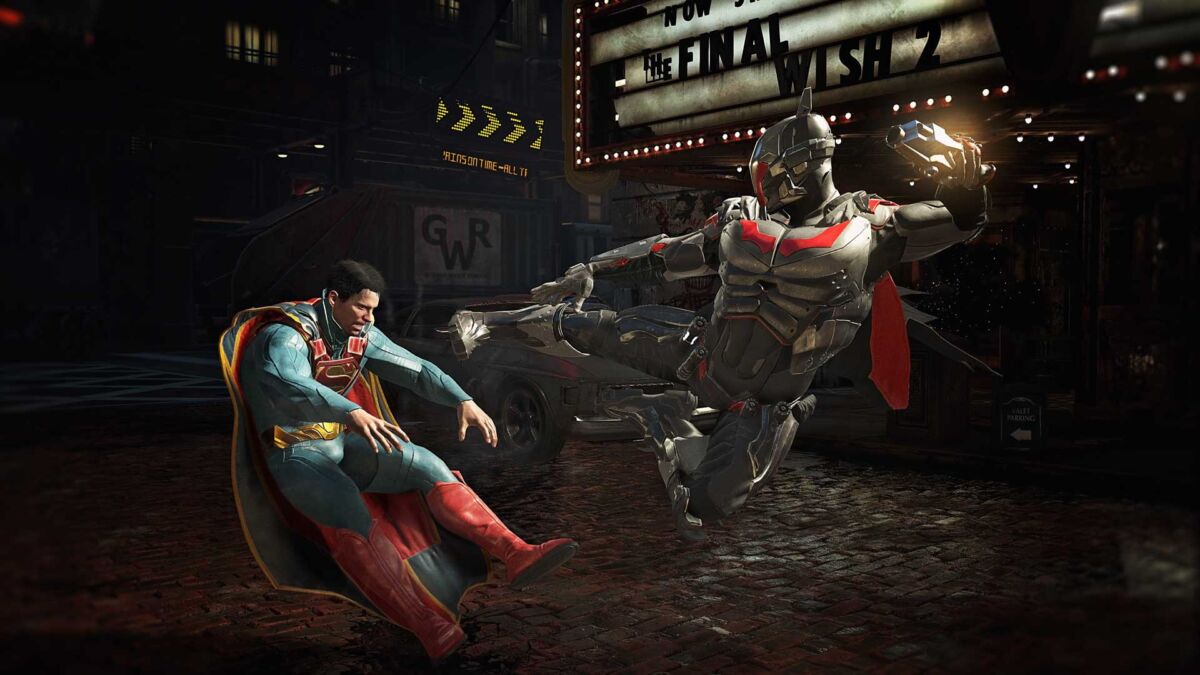 Developer: NetherRealm Studios
Publisher: Warner Bros. Interactive Entertainment
Seeing our favourite superheroes and villains knock seven bells out of each other is a spectacle that'll never get old, so it's no surprise that Injustice 2 is one of the best fighting games on Xbox Game Pass. DC's resident heavy hitters (and Captain Cold) show up for a massive slugfest that features stellar gameplay and a healthy smattering of modes, ensuring that your attention will be held for a long time.
Continuing the narrative from the first game, Injustice features one of the best story modes in fighting game history as a fractured Justice League tries to reunite in the face of an invasion by Brainiac.
On top of a brilliant story, Injustice 2 features a great roster of iconic characters and lots of modes, making it a great addition to the library of fighting games on Xbox Game Pass. It's a shame the DLC isn't included, but the base game is still one of the best.
5. Fight Night Champion
NOTE: EA Play/Game Pass Ultimate required to play.
Developer: EA Vancouver, HB Studios
Publisher: EA Sports
We've already made the case for MMA, and we'll do the same for boxing, as Fight Night Champion stands as the best boxing game ever made that isn't Punch-Out.
If you want to throw bombs with some of the biggest names in boxing, Fight Night Champion is the game for you, though the fact that the game is 10 years old at this point doesn't do it any favours. We'll take that new Fight Night game to go, thanks EA.
Fight Night Champion truly nails the feeling of the sweet science that is boxing, with intuitive controls that allow you to bob, weave and counter punch with the best of them, but for the contingent who'd rather walk chin forward and get themselves into a devastating slugfest, Fight Night Champion is just as fun that way too.
With a refreshingly great story mode for good measure, Fight Night Champion is definitely worth checking out.
4. Gang Beasts
Developer: Boneloaf
Publisher: Boneloaf
Fighting games as a whole is a social genre, pushing players to compete against each other in the pursuit of improving each other's skill. A good amount of the fighting games on this list are suitable for even lonesome players, but that's a distinction you can't give to Gang Beasts, the party game for up to 8 players.
It also is unquestionably a fighting game, and we will fight you if you try to argue otherwise. You punch people in the face and throw them about — that's a fighting game right there.
Gang Beasts is about as simple as video games get, in concept anyway. I imagine creating the engine and levels of a game like Gang Beasts to be an incredibly complicated process. A physics-driven Royal Rumble homage, players control adorable little blob people, and try to beat the crap out of their opponents and throw them off whatever stage they're currently fighting on.
With a wide array of customisation options, as well as plenty of stages with their own special hazards, Gang Beasts is one you and your friends can enjoy for a good while.
3. Mortal Kombat 11
Developer: NetherRealm Studios
Publisher: Warner Bros. Interactive Entertainment
Mortal Kombat 11 might be one of the greatest fighting games of recent memory, but it's unfortunately not the best version of MK 11 you can play, with MK 11: Ultimate offering the definitive edition of such a stellar brawler. Xbox Game Pass only offers the base version of the game, which means it slides down a spot or two on this list, though the original version of Mortal Kombat 11 is still worthy of your attention.
Perhaps one of the most customisable fighting games ever made, Mortal Kombat 11 gives players the ability to completely control their character's look and moves through the variation system, allowing players to stamp their own identity onto already existing characters while increasing the game's potential match-ups exponentially. Lump that in with an excellent story mode, the constantly refreshing Towers of Time mode and some (fairly limited) cross-play, and MK11 is one of the best fighting games on Game Pass.
2. Guilty Gear Strive
Developer: Arc System Works
Publisher: Bandai Namco
The most recent addition to Xbox Game Pass on this list, and a game that was originally exclusive to PlayStation, Guilty Gear Strive has made its way over to Xbox Series X & S thanks to Xbox Game Pass, immediately becoming one of the best fighting games on Xbox Game Pass as a result. If you're a fan of kickass characters, excellent music and more mechanics than you could know what to do with, Guilty Gear Strive is the game for you.
Guilty Gear Strive is the most recent iteration of the long-running Guilty Gear series, and is arguably the best version of Arc System Works' popular franchise. With cross-play added to the game alongside the Xbox release, players can enjoy online matches with both PlayStation and PC players, ensuring you'll always have some fresh competition.
Guilty Gear Strive might not be the easiest game to master, but if you're willing to put the work in, the reward is absolutely worth it.
1. Killer Instinct: Definitive Edition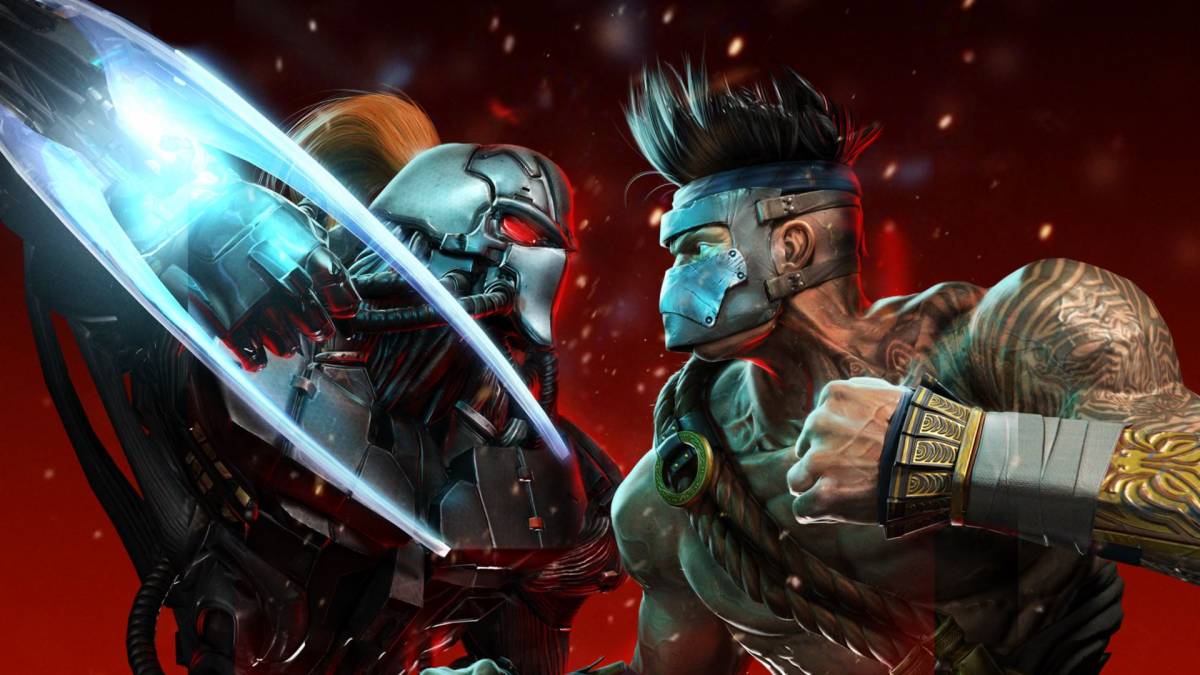 Developer: Double Helix Studios, Iron Galaxy Studios
Publisher: Xbox Game Studios
We've long maintained that the Xbox One version of Killer Instinct is one of the most underrated fighting games of all time, so it makes sense that it'd top this list of Xbox Game Pass fighting games. For our money, it's the most satisfying, feature complete and rewarding fighting game on the service, and if you're only going to play one fighting game from Xbox Game Pass, it should be KI.
The Definitive Edition of Killer Instinct includes a brilliant roster of around 30 characters, plenty of stages, multiple different story modes, including one that feels like a fighting game take on XCOM, and an in-depth tutorial to help players grasp the ins and outs of KI's intricate combo system.
There's few feelings on Game Pass greater than nailing a 100-hit Ultra Combo on some poor, unsuspecting sap online, and considering that KI still has the best netcode in fighting games, you'll want to do it again and again.
Now let's hear about Killer Instinct 2 for Xbox Series X & S, Microsoft.
READ MORE: 15 Best Co-Op Games On Xbox Game Pass
Some of the coverage you find on Cultured Vultures contains affiliate links, which provide us with small commissions based on purchases made from visiting our site. We cover gaming news, movie reviews, wrestling and much more.