For those gamers out there that place incredible value in the amount of time a game offers, RPGs are probably your bread and butter. It's hard to feel like you've been cheated out of your money when you're getting around 50-100 hours of top tier adventuring for the same price as a four hour shootbang spectacular.
That said, simply being more of a time commitment than some relationships doesn't intrinsically make an RPG good, and it can be difficult to know where to begin. With that in mind, we've put together a list of some of our favourites on Xbox One, largely because we get to talk about the console's backwards compatibility function. Come join us as we count down the best Xbox One RPGs. Bear in mind that all of these RPGs will also work on Xbox Series X | S.
The Best Xbox One RPGs
1. The Dark Souls Series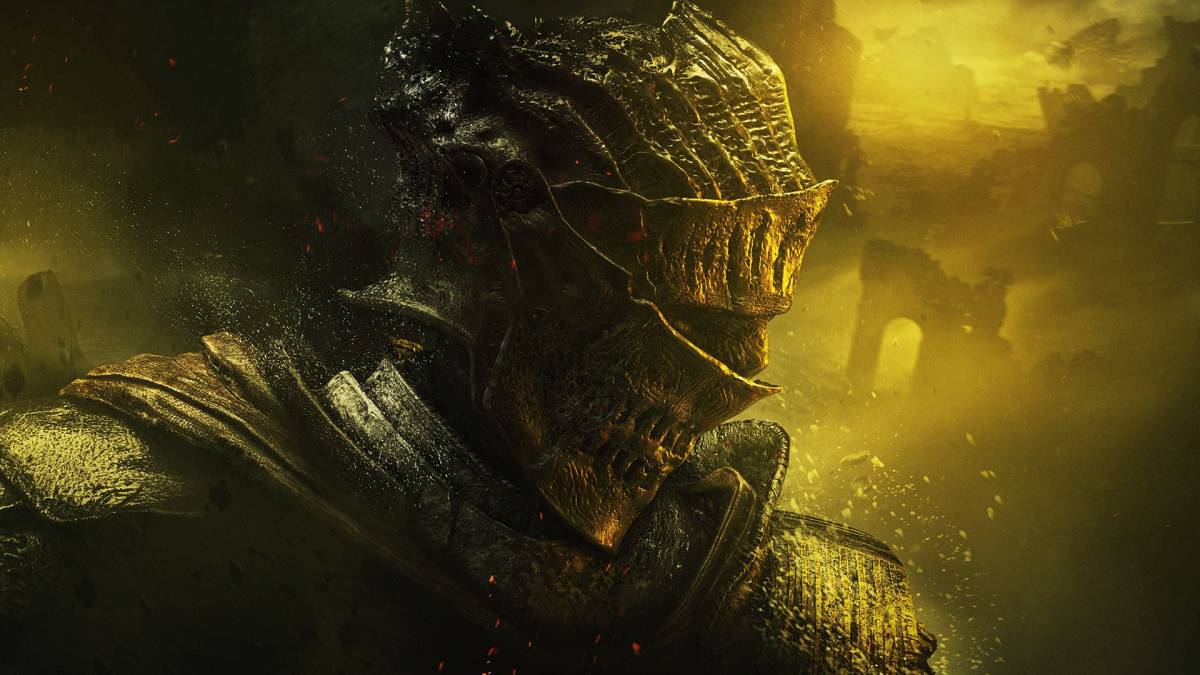 Developer: From Software
Publisher: Bandai Namco
Often used as the measuring stick of in-game difficulty, or as a redundant and irrelevant comparison point ("it's like the Dark Souls of blah blah"), Dark Souls has had an undeniable impact on the world of role-playing games. Just look at games like The Surge, Lords of the Fallen and even Darksiders 3 which sought to imitate the Dark Souls formula, to mixed success.
With Dark Souls: Remastered, Dark Souls 2: Scholar of the First Sin and Dark Souls 3 all available on the Xbox One, all three games should keep you occupied for a long time, even if that's purely because the bosses keep kicking your arse. Plus, if you really feel like torturing yourself, you can play the Xbox 360 version of DS1 through backwards compatibility, and watch the framerate die as soon as you reach Blighttown.
2. The Witcher 3: Wild Hunt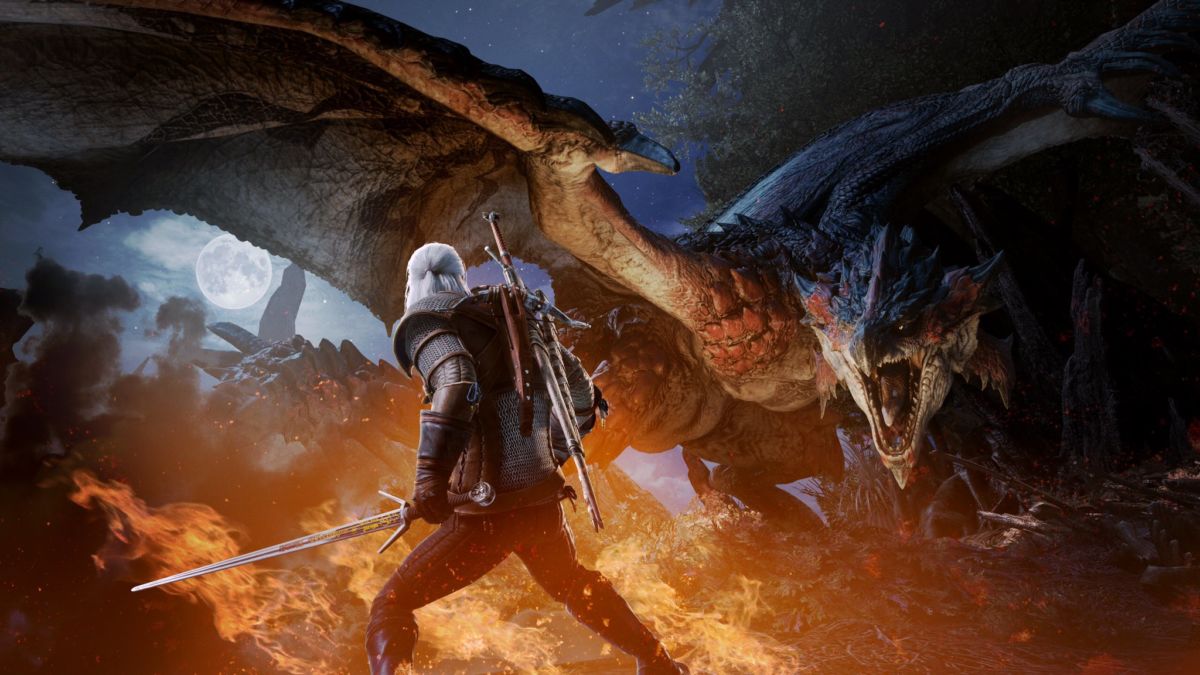 Developer: CD Projekt Red
Publisher: CD Projekt Red & Bandai Namco
What more is there to say about The Witcher 3: Wild Hunt, potentially one of the greatest games ever made, that hasn't been said already? Hopefully at least another paragraph and a half for the benefit of this article. It's probably fair to assume that most people reading this list on the best Xbox One RPGs have played The Witcher 3 already, but for the benefit for the 5-6 of you who haven't, here goes.
In The Witcher 3, you play as a silver-haired sex pest who spends the majority of the game shagging his way up and down the land, occasionally taking a break to fight monsters and, on even rarer instances, engage with the main plot. Geralt's journey is incredibly absorbing, though don't be surprised if you abandon your adventuring days to become the greatest Gwent player in the land.
3. Divinity: Original Sin 2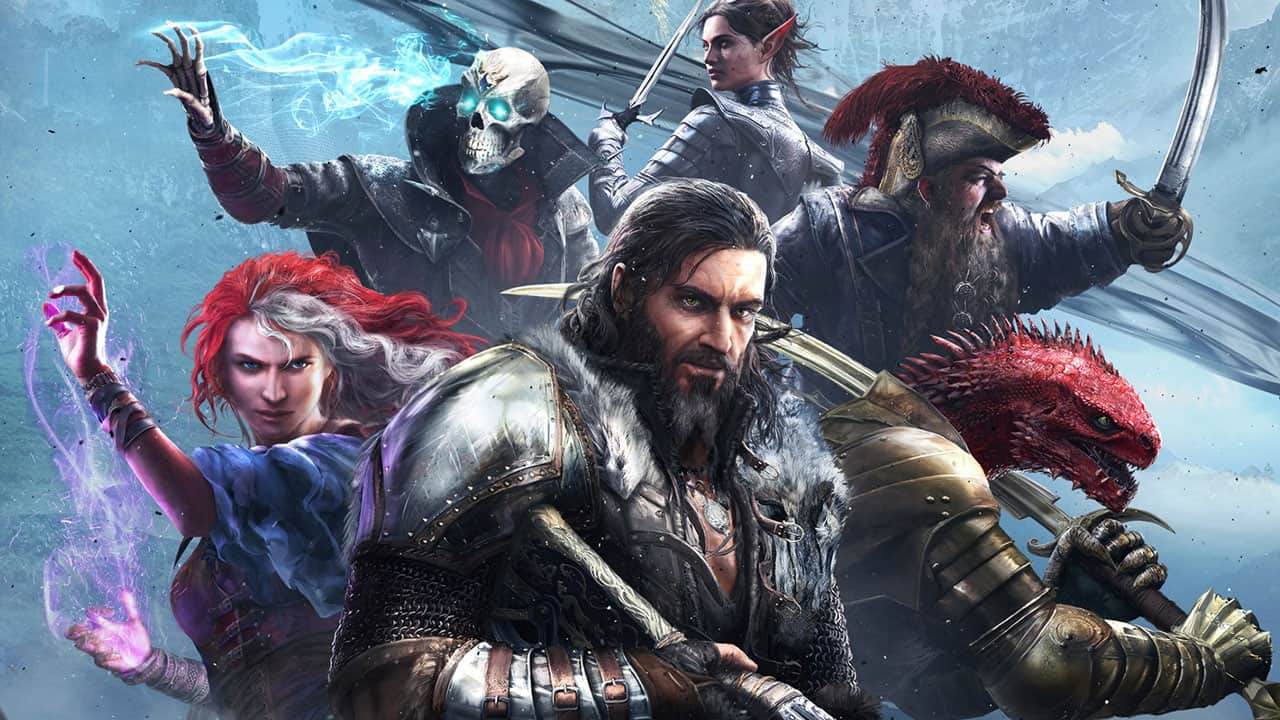 Developer: Larian Studios
Publisher: Larian Studios & Bandai Namco
The closest you'll get to a Dungeons and Dragons campaign in video game form, Divinity: Original Sin 2 allows you so much freedom in the way you tackle its various quests. Depending on the character you play as and the choices you make, one playthrough could be wildly different from another, making it a highly replayable experience.
The epic adventure from Larian Studios can also be tackled with up to four players, making it infinitely better than a D&D campaign because you don't need to have everyone gathered in one place. Organisational troubles have been the death of many a tabletop playing group, but those issues are lessened when all you have to do is log on and play Divinity from the comfort of your own home.
4. Lost Odyssey
Developer: Mistwalker & Feelplus
Publisher: Microsoft Studios
Told you we'd using backwards compatibility for this list, and why wouldn't we? Lost Odyssey was an Xbox 360 exclusive JRPG that still holds up to this day, especially if you're a fan of old school, turn-based combat. Created by Hironobu Sakaguchi, creator of the Final Fantasy series, Lost Odyssey is an RPG experience that spanned 4 disks when it originally launched over 10 years ago. Now it's the size of a normal modern game, so it's hard to argue that it wasn't somewhat ahead of its time.
With a strategic battle system where you controlled the formation of your party in battle, using the frontline characters to protect the backline, quick time events that could boost your attacks and differences in how characters learn abilities depending on if they were mortal or not, Lost Odyssey had plenty of depth and nuance to distinguish itself from other RPGs.
5. The Elder Scrolls V: Skyrim Special Edition
Developer: Bethesda Game Studios
Publisher: Bethesda Softworks
Hey, it's that one that got ported to everything under the sun. We're still waiting for the inevitable announcement from Todd Howard that Skyrim will finally be playable on scientific calculators, disrupting Maths classes up and down the land. Still, there's a reason Bethesda keep pressing the "re-release Skyrim" button: it's really bloody good.
With hundreds of hours of quests, DLC content, dungeons and discoveries to make, there's always something new to find when playing Skyrim, even if that something new is actually doing the main quest, because who cares about that when there's guilds to join and treasures to find? Still, if Skyrim was a bit too streamlined for you hardcore players, just remember that Oblivion and Morrowind are both backwards compatible.
6. Fallout 3/4/New Vegas
Developer: Bethesda Game Studios, Obsidian
Publisher: Bethesda Softworks
Pretty much a "delete as appropriate" entry here, as all three of these action RPG games have their own unique values and subtleties that make them worthwhile in their own way. If you've never picked up a Fallout game before, Fallout 4 is probably the best place to start as it does more to accommodate newer players.
However, series veterans will want to use the backwards compatibility feature of the Xbox One to revisit both Fallout 3 and New Vegas. Though Fallout 3 was the series' remarkable debut foray into the world of first person RPG action, it's New Vegas that many consider to be the pinnacle of the series, and I'd agree. It has the best story, best setting and best characters.
7. Final Fantasy XV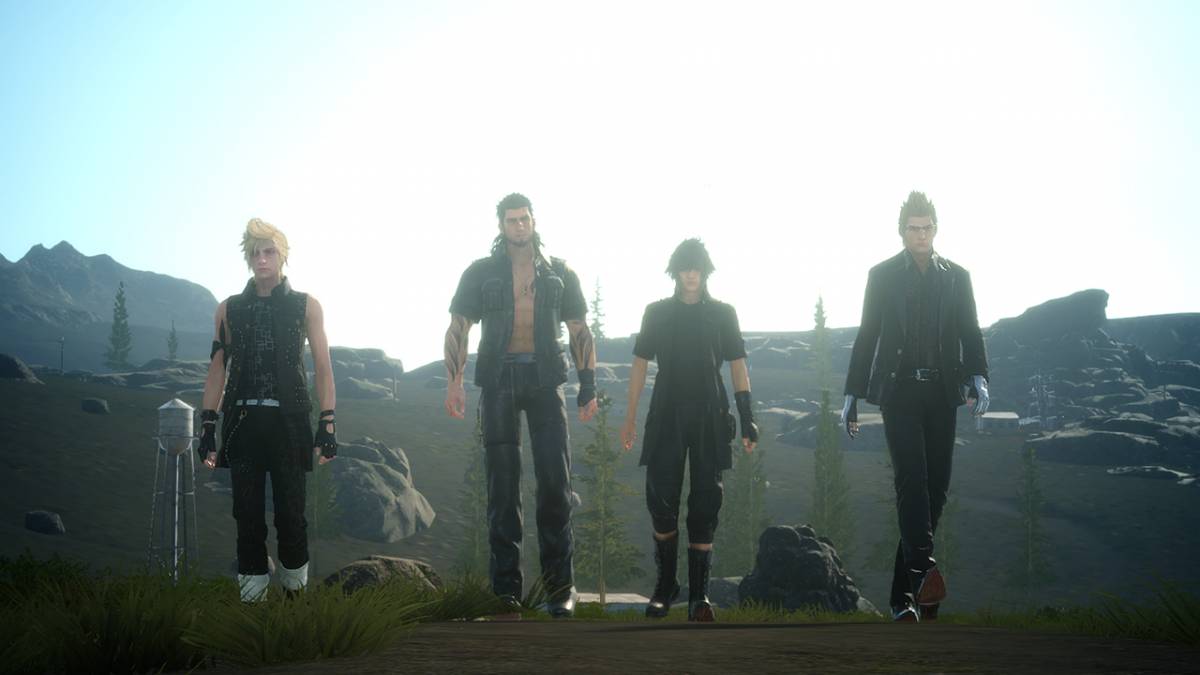 Developer: Square Enix
Publisher: Square Enix
Possibly the byword for RPG quality, Final Fantasy is a god damn institution unto itself at this point. Even if you're not the biggest RPG fan, practically everyone has at least played one iteration of the series at some point in their lives, but for those looking for a great place to start, Final Fantasy XV is an ideal jumping on point, as you control Noctis and his friends as they embark on the greatest road trip ever. Also, they might just save the world, if they can stop getting distracted by impromptu fishing trips anyway.
Of course, Final Fantasy XV isn't the only game in the series available on the Xbox One, as the Final Fantasy XIII series is available via backwards compatibility, while Final Fantasy VII HD, Final Fantasy VIII Remastered, Final Fantasy IX HD, Final Fantasy X/X-2 Remastered and Final Fantasy XII: The Zodiac Age are all available right now. There should be enough there to keep you going for about 500+ hours.
8. Diablo 3: Eternal Collection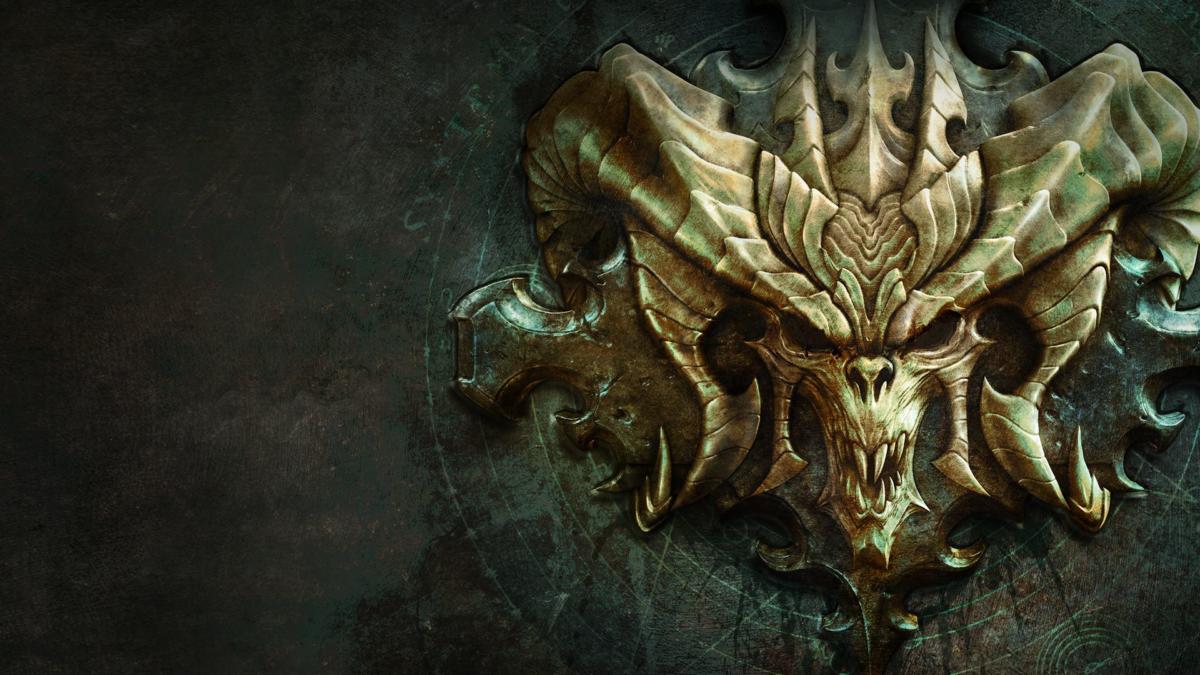 Developer: Blizzard
Publisher: Blizzard
Top down action RPGs don't get more iconic than Diablo, and Diablo 3 could arguably be the best version of that. At the very least, if you're a console player, it'll be the only version for you, but that's not to say you've been given a bum deal. Not in the slightest. In fact, Diablo 3: Eternal Collection is bursting with replayable content that never fails to entertain.
With multiple character classes to choose from, including Barbarian, Wizard and Monk, along with the Necromancer if you pick up the Eternal Collection/buy the DLC, up to 17 difficulty settings that ensure there's always tougher prey to hunt and co-op play for up to four players, Diablo 3 has the potential to hold your attention until the end of time.
9. South Park: The Fractured But Whole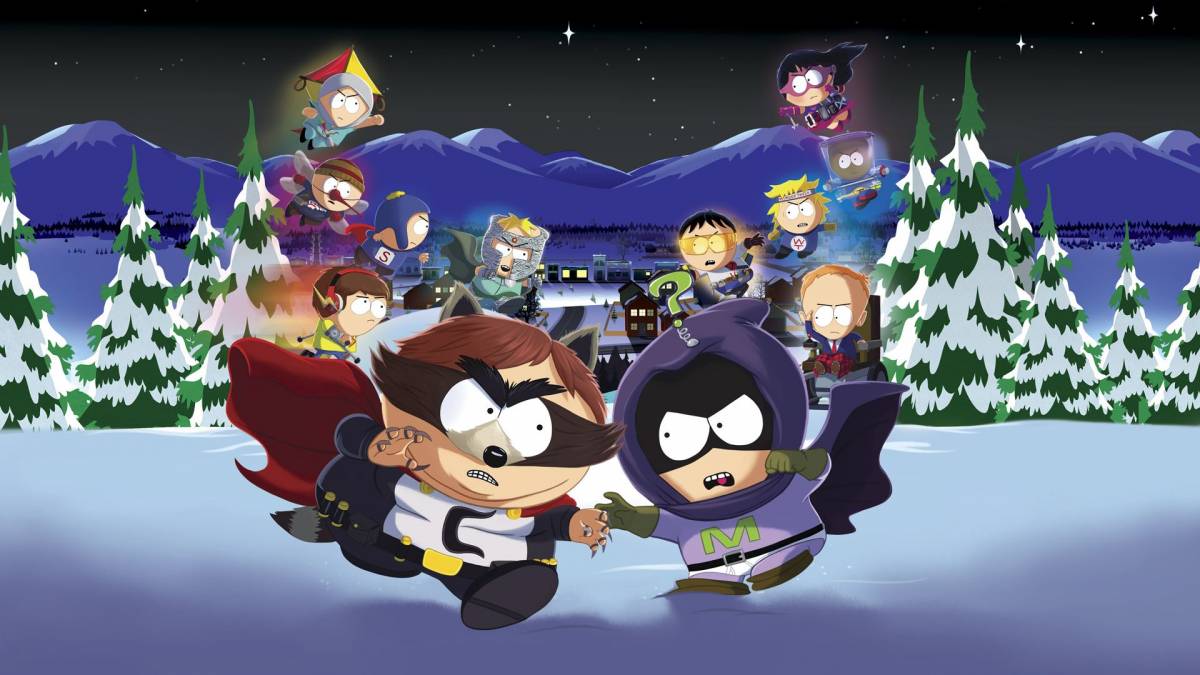 Developer: Ubisoft
Publisher: Ubisoft
A slightly more non-traditional RPG for you here, in the sense that it's a South Park game so it's about as crude as you could get, South Park: The Fractured But Whole is Trey Parker and Matt Stone's attempt at lampooning the world of superhero franchises. Though TFBW would draw most of its attention from the storyline and writing, there's a brilliant RPG system lying underneath.
With a grid based battle system, fights in South Park: The Fractured But Whole contain more of a strategic element than other games on this list of the best Xbox One RPGs. It's not just which weapons or spells you use, but how you position your party that'll give you the win. Then again, if that doesn't work, just fart on everything and you'll be fine.
10. Kingdom Come: Deliverance
Developer: Warhorse Studios
Publisher: Deep Silver
One for the hardcore here, as Kingdom Come: Deliverance is designed for those who enjoy the medieval world but hate it when they get attacked by dragons or other big monsters. Kingdom Come: Deliverance is more focused on giving the player a more authentic historical world to explore. Well, about as authentic as it could get before the game starts glitching out. At least it's been patched since then.
With a story of revenge playing out over the backdrop of political intrigue in 15th Century Bohemia, you control Henry as he seeks to find his father's killer and recover a stolen family heirloom. That said, this is an RPG after all, so you'll probably spend more than your fair share of time forgetting about the main quest and getting rat-arsed with a priest.
Some of the coverage you find on Cultured Vultures contains affiliate links, which provide us with small commissions based on purchases made from visiting our site. We cover gaming news, movie reviews, wrestling and much more.