Over 30 years later, the Sega Game Gear still has its devoted followers. While Sega's aggressively marketed handheld console failed to unseat Nintendo and the Game Boy, the Game Gear still enjoyed more success than anyone else who tried to shift Nintendo's fortunes in the early 90s. One thing that didn't hurt was the fact that the Game Gear was in color, and that just wasn't something Game Boy fans could experience at the time.
It also helped Sega's 8-bit 4th generation device that some pretty good Game Gear games were released from 1990 to roughly 1995. If you're eager to relive the glory days of the Game Gear, which took no less than six AA batteries to power for 3-5 hours, we've got the best Game Gear games ever made to keep you occupied.
The Best Game Gear Games
15. Shinobi II: The Silent Fury
Developer: Sega
Publisher: Sega
Without straying too far from what made the first Shinobi a worthy rival to the Ninja Gaiden series from Tecmo, Shinobi II: The Silent Fury proved to be just as good as the original. The Silent Fury remains a solid example of what the Game Gear was capable of in the right hands.
Sega took time and effort to craft a sequel with Shinobi II: The Silent Fury that's as fun as it is challenging. Just don't expect any major surprises to the gameplay and overall style. Even the music is the same, but in a case like this, there's not a damn thing wrong with that.
14. Tails Adventure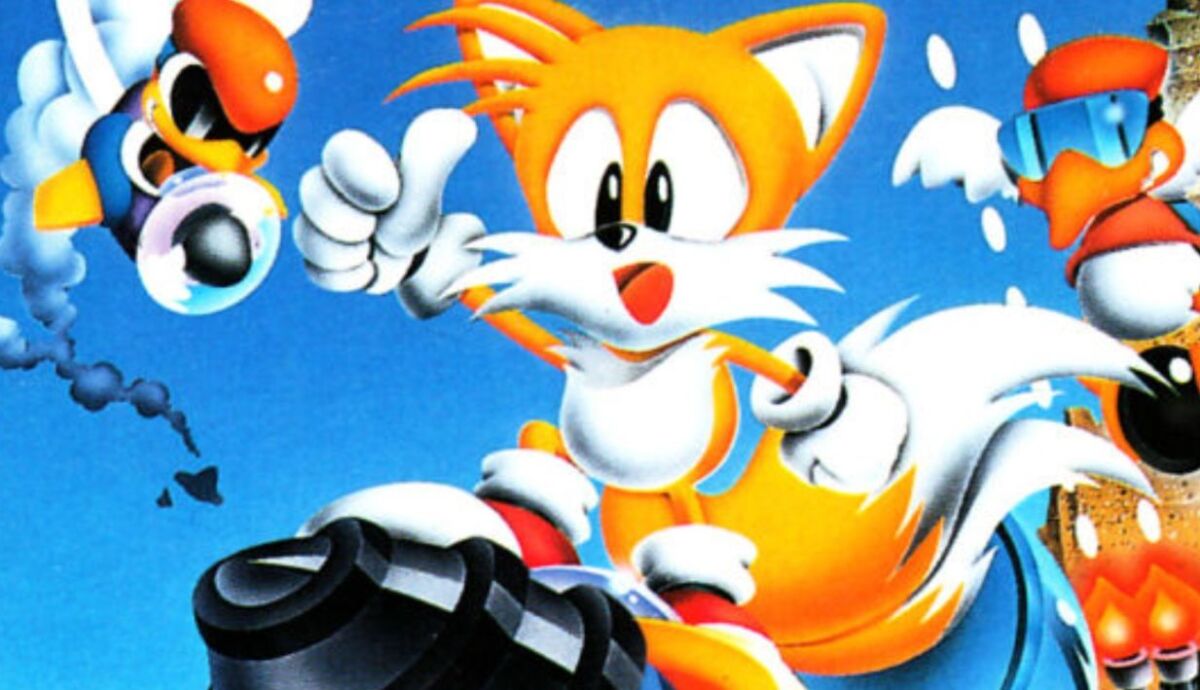 Developer: Aspect Co.
Publisher: Sega
By 1995, Sega was beginning to show serious cracks in the success they had built up throughout the first half of the 1990s. Even so there were still excellent games being released for their ever-growing list of consoles and addons. Tails Adventure can look a little like an afterthought at first glance, with Sonic the Hedgehog's iconic sidekick finally getting his own shot at the center stage.
While Tails Adventure is certainly slower paced than Sonic titles, this is an absorbing and impressively challenging title. Just don't expect something that will be along the same lines as some of the Sonic the Hedgehog games that belong much further up in any best Game Gear games conversation.
13. The Lion King
Developers: Westwood Studios, Disney Software
Publisher: Virgin Interactive Entertainment
Then as now, the 1994 multi-platform release of Disney's The Lion King was celebrated for beautiful graphics and relatively straightforward gameplay, as you play as both young and adult Simba across levels that basically cover the plot of the film. It was also criticized slightly for offering a degree of difficulty that older gamers still mention with a grim shudder. The Lion King can be brutally difficult at times. This is true of any version of the game, and it certainly applies to this Game Gear port.
The Lion King is a good example of the Game Gear being able to offer stronger handheld ports of Sega Genesis titles than it was sometimes given credit for. There was even a special Lion King Game Gear bundle released that featured a blue Game Gear, for whatever reason.
12. Land of Illusion Starring Mickey Mouse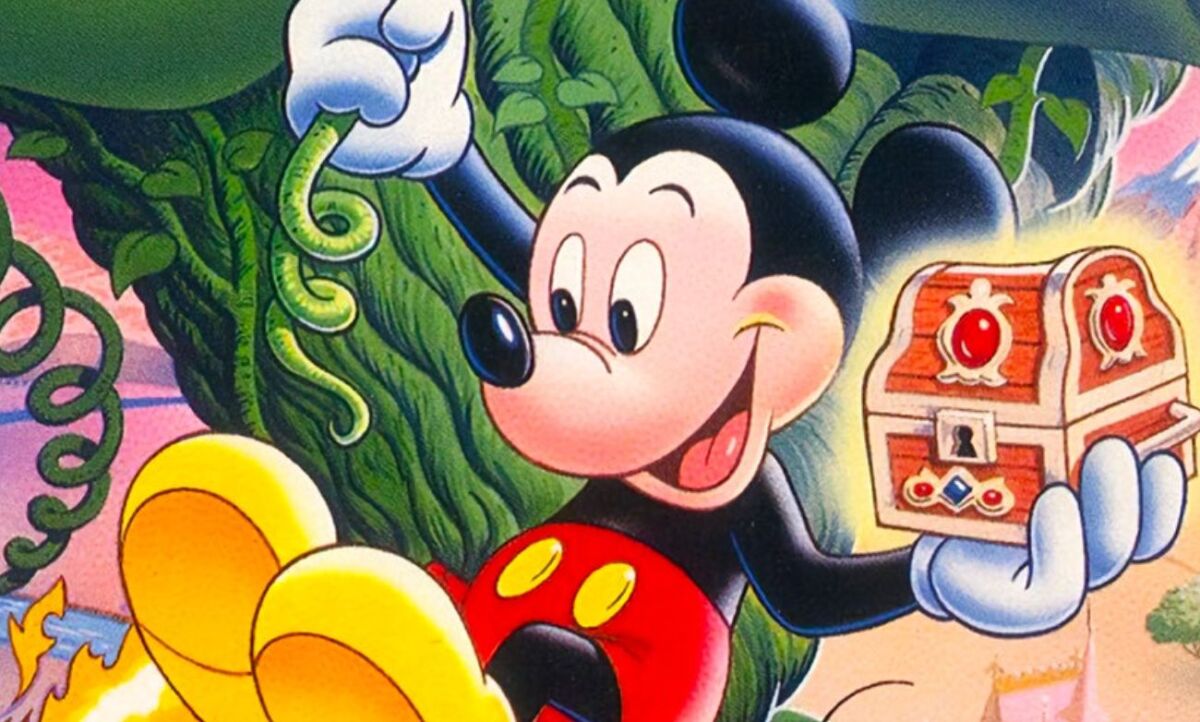 Developers: Aspect Co, Sega
Publishers: Sega, Tectoy
The platforming games featuring Disney's most famous mouse are some of the best platforming titles of this period. The Game Gear adaptations are no different, with Land of Illusion Starring Mickey Mouse being perhaps the best of these releases for the handheld console. The gameplay and story are simple enough, with Mickey exploring a variety of colorful and challenging worlds.
There isn't too much in Land of Illusion Starring Mickey Mouse that breaks new ground, but that's perfectly fine. Mickey controls quite well, and the game itself is nearly as bright, animated, and detailed as the Sega Genesis release. Just expect another Disney platformer with the occasionally alarming difficulty spike.
11. Mega Man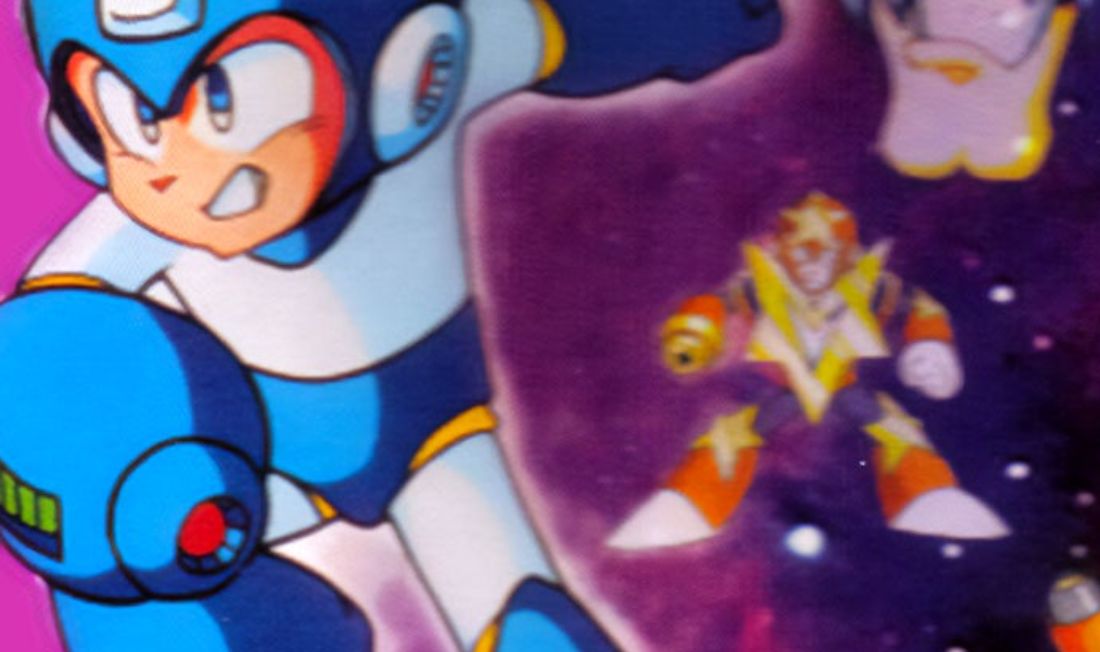 Developers: Capcom, Freestyle
Publishers: U.S. Gold
Rather than a portable port of the first Mega Man game, this 1995 Game Gear release is in fact a blend of the fourth and fifth games in the series. It's an interesting title simply for the fact that Sega didn't really get much in the way of Mega Man in the 90s. This represents a rare opportunity for Sega fans in general and Game Gear fans specifically. Luckily for anyone who is interested in playing Mega Man on the Game Gear, the game is exceptionally fun and playable on every possible front.
Just about everything you like about Mega Man games in general can be found in Mega Man for the Game Gear. All in all, a surprisingly good effort from Freestyle and U.S. Gold, such a good effort that physical copies of this gem are very highly sought after.
10. Wonder Boy III: The Dragon's Trap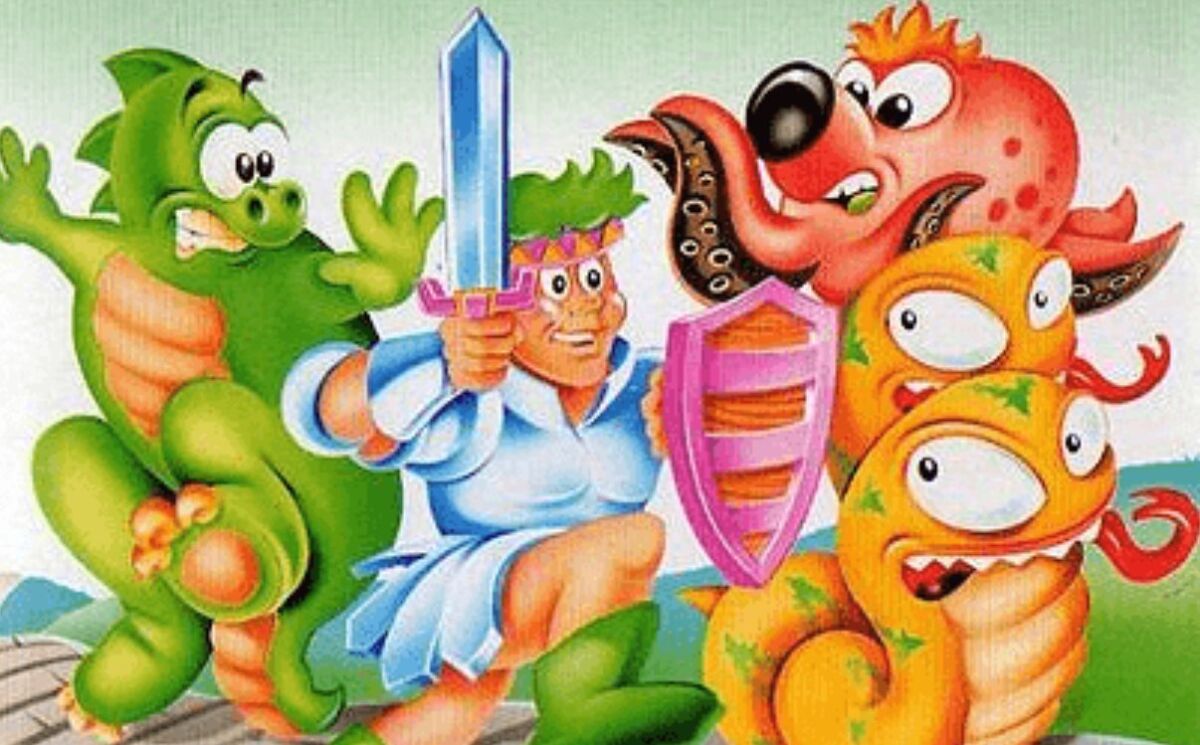 Developers: Westone Bit Entertainment, Sega
Publishers: Tectoy, Sega, Hudson Soft, NEC Corporation
Ported to the Game Gear from the underrated 8-bit Sega Master System, Wonder Boy III is also known as Monster World II in Japan. Under any name, this title in the enduring fan favorite Wonder Boy series is everything good about old-school platforming. On the Game Gear specifically, The Dragon's Trap offers some of the brightest and most memorable cartoon visuals to be found.
This despite a handheld console that could sometimes wash out the details of characters and backgrounds in the effort to bring everything to a smaller system. Wonder Boy III is simply fun to play, with just the right amount of challenge.
9. Sonic Chaos
Developers: Sega, Aspect Co.
Publisher: Sega
The first original Sonic the Hedgehog title released specifically for a handheld. Sonic Chaos is a little lost in the shuffle in retrospect. It's certainly not as well-remembered as some of its flashier 16-bit siblings. However, for those particularly eager to relive the best of the Game Gear, Sonic Chaos can be a fun way to spend some time. The ambition here is certainly impressive, with being able to play as both Sonic and Tails, combined with new special moves, multiple endings, and some of the best graphics ever put on the Game Gear.
While perhaps nothing spectacular in the grand scheme of things, Game Gear enthusiasts and Sonic completists won't find Sonic Chaos to be a waste of time, as well as perhaps one of the more underrated entries in Sonic's giant library of games.
8. Defenders of Oasis
Developer: Sega
Publishers: Sega, SEGA of America
Featuring a striking visual style and well-executed RPG mechanics, Defenders of Oasis is the kind of all-time best Sega Game Gear game that not enough people talk about. This is as traditional an RPG as it gets, so fans of long grinding sessions and turn-based combat will feel right at home with this one. However, where Defenders of Oasis differs itself from any other RPG of the era, certainly on the Game Gear itself, is in its setting and characters.
The Arabian flair suggested in Defenders of Oasis is apparent and beautifully done on the handheld. This is a vivid Game Gear world created with good characters and plenty of challenge.
7. Vampire: Master of Darkness
Developer: SIMS Co., LTD
Publishers: Tectoy, Sega, SIMS Co., LTD
Is Vampire: Master of Darkness for all intents and purposes a ripoff of the iconic Castlevania series from Konami? Yes. Is it an absolute blast to play? Yes. Are you going to have a minor stroke over the mind-numbing difficulty this game often achieves? Also, yes.
It's hard to not get caught up in the gothic atmosphere and plot. The game puts you in control of 19th century psychologist Dr. Social, whose Jack the Ripper investigation brings him into contact with Vlad Tepes. Vampire: Master of Darkness may not have a lot of originality going for it, but it's still a visually beautiful, engaging, and memorable Game Gear experience.
6. Road Rash
Developer: Electronic Arts
Publisher: Electronic Arts
Good racing games for handheld consoles were tough to come by in the early 90s, so this direct port of the 1991 Sega Genesis hit was a rare outlier for desperate racing fans. The game holds up nicely for what it is, with the Game Gear doing an excellent job of emphasizing the appeal of racing on a motorcycle, with the ability to attack and knock away your competitors. The game looks and controls just fine for the Game Gear, with the right balance between hand-to-hand mayhem and actual racing mechanics.
Road Rash isn't much deeper than that, but it would have to do for a couple of years until racing enthusiasts got another good one on the Game Gear with Sonic Drift 2.
5. Mortal Kombat II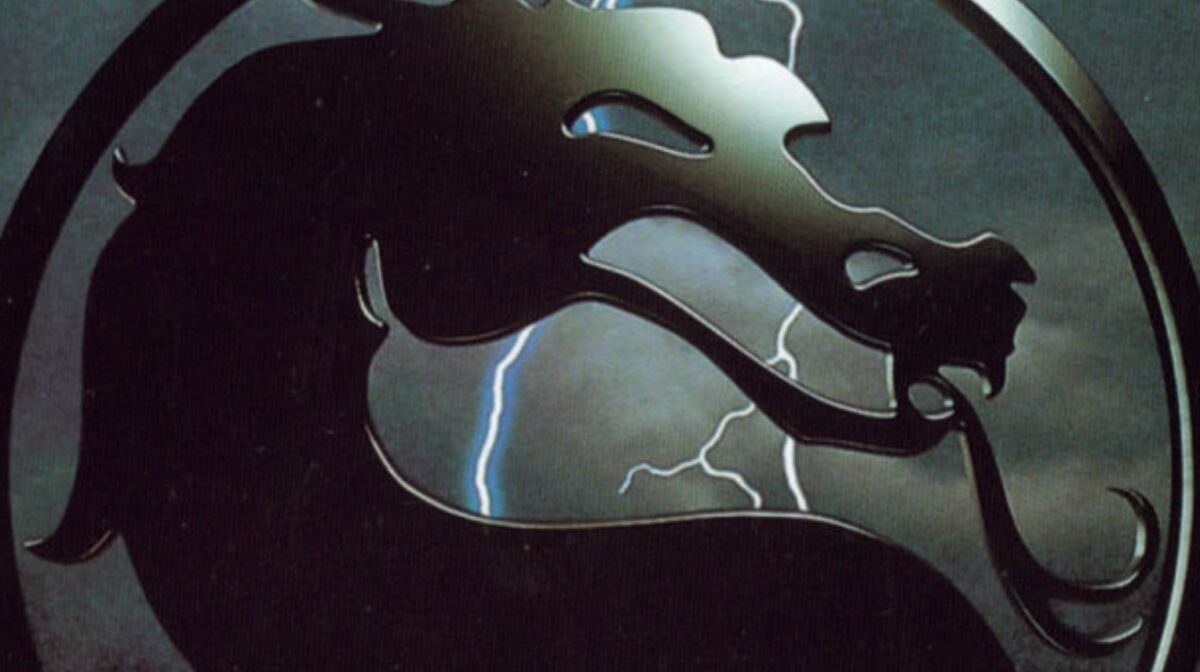 Developer: Midway
Publisher: Acclaim
The first three Mortal Kombat games in particular were ported to just about anything with a screen in the 1990s. Mortal Kombat II for the Game Gear is just one example of this thought, but it's also one of the best handheld fighting games of the era. The depth and entertainment value of the arcade and stronger consoles can be found here for the most part.
The essentials of everything that made Mortal Kombat II, featuring returning characters like Liu Kang and Johnny Cage and new faces like Jax and Shao Khan, one of the biggest hits of 1994 can be found here.
4. Streets of Rage 2
Developers: Ancient Co. Ltd., M.N.M Software, Shout!Designworks Co., Ltd.
Publisher: SEGA of America
Streets of Rage 2 is considered by many to be among the very best side-scrolling beat-em-ups of the 16-bit era. No one would expect Streets of Rage 2 on the Game Gear to recreate that Genesis experience to perfection, but even the most ardent Game Gear critic is likely to be impressed here. This is a fantastic example of how good a Game Gear port could get in the right hands.
Control Axel, Adam, and Blaze in your bid to take back the streets in this graphically stunning slab of arcade-style brawling goodness. Streets of Rage 2 on Game Gear controls nicely and never stops being fun, with Streets of Rage 4 being a more than worthy continuation for the series on more recent systems.
3. Ristar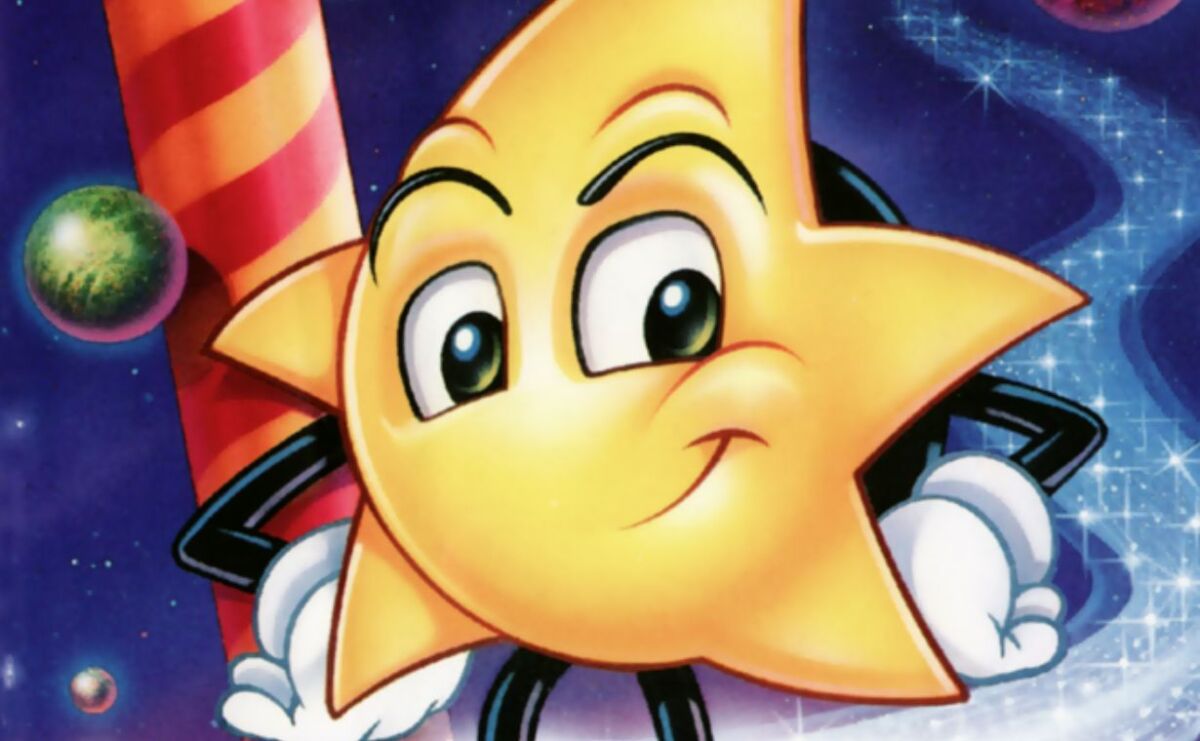 Developers: JSH Co., Ltd., SIMS Co., Ltd.
Publisher: SEGA of America
When will this forgotten mascot get the respect he deserves? Rista deserves to be fondly remembered as a fun, visual, and wholly satisfying 2D platformer. While this port of the underrated Genesis classic is stripped down in certain regards, which you would expect for a transition to the Game Gear, you're going to be pleased at how much this edition nonetheless retains.
The core appeal of controlling Ristar on his intergalactic quest to stop Greedy is firmly in place here. You're even going to have a couple of bonus stages to go through, giving Ristar for the Game Gear just enough to be its own unique entity.
2. Sonic the Hedgehog
Developer: Ancient Co., LTD
Publisher: SEGA of America
No surprise that Sega would launch its handheld challenger for Nintendo's portable console throne with its pop culture superstar mascot at the forefront. The year is 1991 and Sonic the Hedgehog is one of the hottest new characters in video games. Any new game with Sonic as the star was going to sell and sell big in the current landscape. Sonic the Hedgehog for the Game Gear proved that in no uncertain terms, but then and now it's also a pretty fun port.
Despite being scaled down in various ways, Sonic the Hedgehog is still a fast-paced side-scroller that pits Sonic against the evil Dr. Robotnik. In other words, at no point does Sonic the Hedgehog forget what made its 16-bit big brother so great.
1. Sonic the Hedgehog 2
Developer: Aspect Co., LTD
Publisher: SEGA of America
Sonic the Hedgehog for the Game Gear proved the portable console could provide quality entertainment. Sonic the Hedgehog 2, which is in fact a unique game from the Sega Genesis release of the same name, improved on that thought in every possible regard. Once again, you're going off to battle Robotnik and save all your animal friends. However, this time, the Game Gear experience is smoother and faster than its predecessor. The game even looks and sounds better.
This is a fantastic summation of what the Game Gear was capable of, even if it's not the absolute best way to experience Sonic itself. If you're building a collection of the best Game Gear games ever made, Sonic the Hedgehog 2 should be your first purchase.
READ NEXT: 20 Best Xbox 360 Games of All Time
Some of the coverage you find on Cultured Vultures contains affiliate links, which provide us with small commissions based on purchases made from visiting our site. We cover gaming news, movie reviews, wrestling and much more.