You can learn a lot about the early days of the war between Sega and Nintendo by looking through the best Sega Master System games. Also known as the Sega Mark III in Japan, the Sega Master System was the company's third variation of their SG-1000 system. It was released in Japan in October of 1985, but what makes the Master System a little more interesting than anything Sega had done with home consoles up to that point was that the Mark III was going to get a North American release, as well.
By the end of 1985, it seemed as though the home video game market was recovering (albeit slowly) from the infamous crash of 1983. Sega would try to get their foot in the door through a partnership with toy manufacturer Tonka, but this proved to be pointless. By the end of the 80s, the Sega Master System had done underwhelming business, but was not a complete failure either. Enough was accomplished to compel Sega to stick around and try again with the Genesis.
Unless you live in Brazil, where the Master System sold some 8 million units and continues to receive new games to this day, we're celebrating an ambitious flop. The Sega Master System may not have outperformed the NES, but we'll see from this look at the best games for the console that it had and still has plenty of fun to offer.
The Best Sega Master System Games
20. The Lucky Dime Caper Starring Donald Duck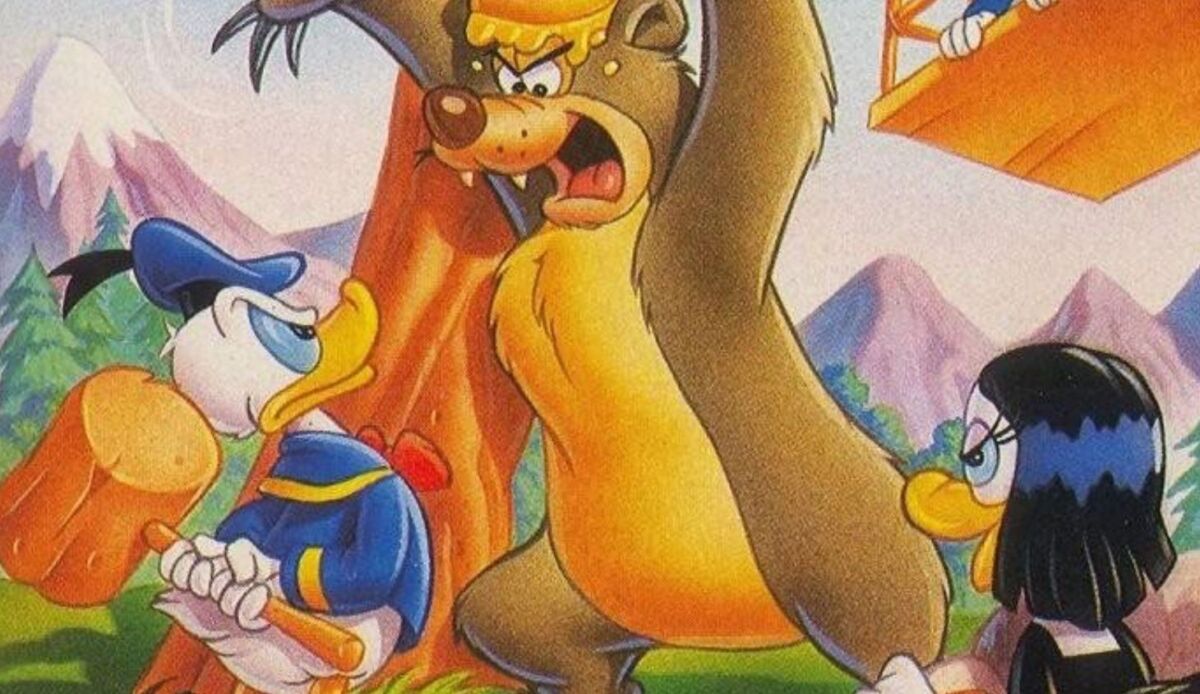 Developer: Sega
Publisher: Sega
Released well after Sega and much of the world had moved on from the Master System in 1991, The Lucky Dime Caper is quite frankly a fantastic 8-bit platformer. Visually pleasing and extremely playable, the game lets players control Donald Duck in his pursuit of Uncle Scrooge's lucky dime.
Obviously not a complicated story, The Lucky Dime Caper, which is spiritually similar to the Mickey Mouse platformer series being released around the same time, is nevertheless fun to keep playing. It's a charming adventure in every sense of the word.
With good controls, evocative graphics, and some surprisingly lovely animations, The Lucky Dime Caper is a good example of what the Master System often did best.
19. Ghouls 'n Ghosts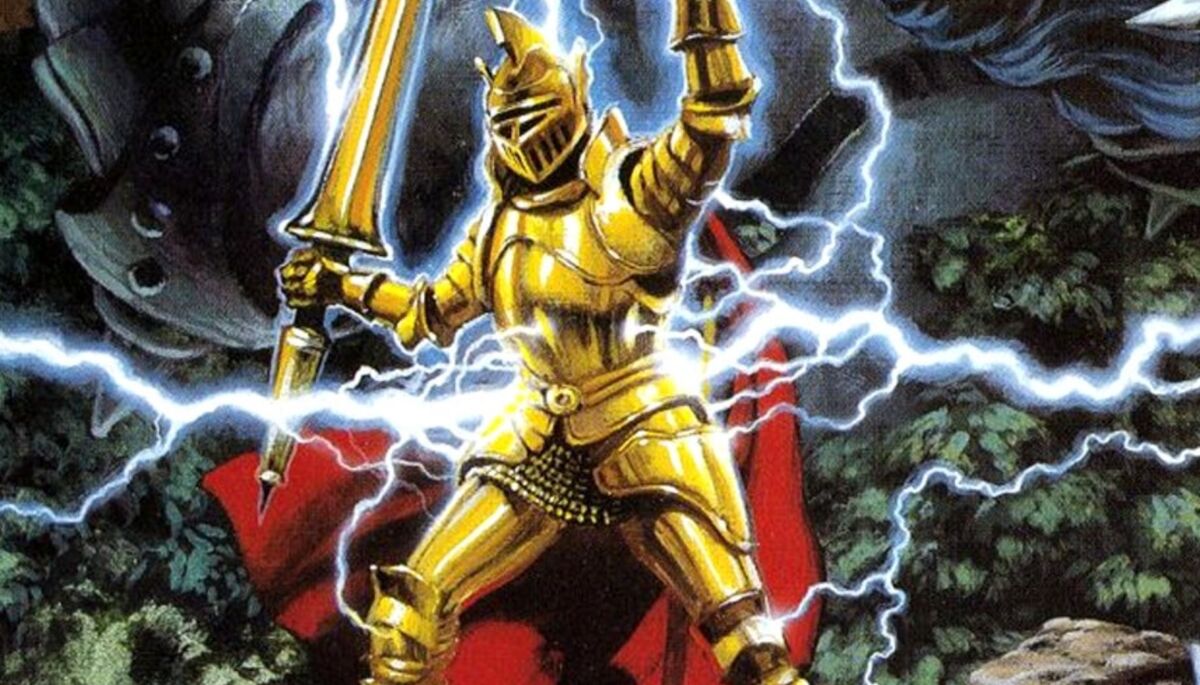 Developer: Capcom
Publisher: Sega
Ghouls 'n Ghosts for the Sega Master System looks relatively gorgeous in all its monsters and gothic horror splendor, tasking players with taking up the role of the heroic Arthur once more.
It's time to slay demons and save Princess Prin, and good freaking luck with that. Ghouls 'n Ghosts then and now remains one of the most brutally difficult games ever made. It's a vicious sequel to a vicious game that can drive you to madness if you aren't exceptionally skilled at surviving its countless, relentless threats.
There are few platformers like Ghouls 'n Ghosts, a game that is simultaneously a lot of fun to play and also one of the most infuriating experiences you are ever likely to have. Seriously, good luck.
18. Psycho Fox
Developer: Vic Tokai
Publisher: Sega
Besides just being a great, straightforward title for a video game, Psycho Fox is among the many hidden gems on the Master System.
What makes this platformer so fascinating is that it's more evocative of a Mario game than almost anything else Sega was releasing at the time. This applies to the visuals and mechanics, with Psycho Fox offering an experience that's incrementally challenging, with good graphics and sound to make the whole experience a nice dose of retro fun.
Psycho Fox is fun to play, and you're also going to appreciate how often the game finds ways to be visually colorful within the limitations of the Master System. There's nothing groundbreaking here. Psycho Fox is just really winning.
17. Bubble Bobble
Developer: Taito
Publisher: Sega
Bubble Bobble is easily among the best Sega Master System games because of how well its translates to the home console. Promising an arcade perfect experience upon its release in 1988, the game got pretty darn close to delivering on that. It's not perfect by any means, and its arcade level aspirations hardly matter now, but the game remains a great port across the board.
Bubble Bobble has been released for countless consoles and other devices, and this particular version of the platformer is among the best. More than 200 levels, lots of challenge and the expected cast of iconic characters.
It probably won't surprise you to know that the 2-player mode adds even more depth to this deceptively simple delight. If you've never tried a Bubble Bobble game before, you could do far worse than trying one of the most influential co-op franchises of all time.
16. Master of Darkness
Developer: Sega
Publisher: Sega
It's fair to look at Master of Darkness (also known as Vampire: Master of Darkness) and call the game a Castlevania clone. Both games feature a protagonist going to war against Dracula and his assorted minions of varying darkness. Both games feature little flying monsters that will drive you nuts. Both games feature rage-inducing stairs.
In truth, Master of Darkness is not a particularly original game in concept and in much of its execution.
Yet on the Sega Master System, which doesn't have nearly the same depth as the NES, Master of Darkness is a standout. And quite frankly, if you don't care about the ripoff element of all this, you're left with a really entertaining and challenging game that does manage its own clever touches in several ways, such as the surprising inclusion of Jack the Ripper as a boss.
15. Ys: The Vanished Omens
Developer: Sega
Publisher: Nihon Falcom
Still producing games to this day, the Ys series started strong from the beginning. A quick playthrough of the 1989 RPG classic Ys: The Vanished Omens (also known as Ys I: Ancient Ys Vanished) shows us just how good these games have always been. The SMS port may not be the best edition of The Vanished Omens, but it's a strong effort, especially considering the limitations of the time.
As the heroic Adol/Aron (English version), players can explore a relatively vast world of monsters, exotic locales, and an impressively wide array of characters and challenges.
There's at least a few very, very good RPGs for the Sega Master System. Even today, it's easy to appreciate Ys: The Vanished Omens being one of the reasons why fans of the console weren't without some quality games.
14. Fantasy Zone
Developer: Sega
Publisher: Sega
An adorable shmup (shoot 'em up) that answers the question of what it would feel like if a child's coloring book tried to murder you, Fantasy Zone was an 80s arcade hit for Sega. It just made sense to port the game over to the Master System.
While the series would go on with a couple of excellent sequels, including Super Fantasy Zone for the Genesis and a direct Fantasy Zone sequel for the SMS itself, this first entry for many is still their favorite.
Fair enough, as Fantasy Zone is a vibrant and decidedly challenging action shooter that never becomes unfair or close to impossible. The cheerful visuals of Fantasy Zone and its light sense of humor combine nicely with good gameplay to create something of a forgotten gem.
13. Power Strike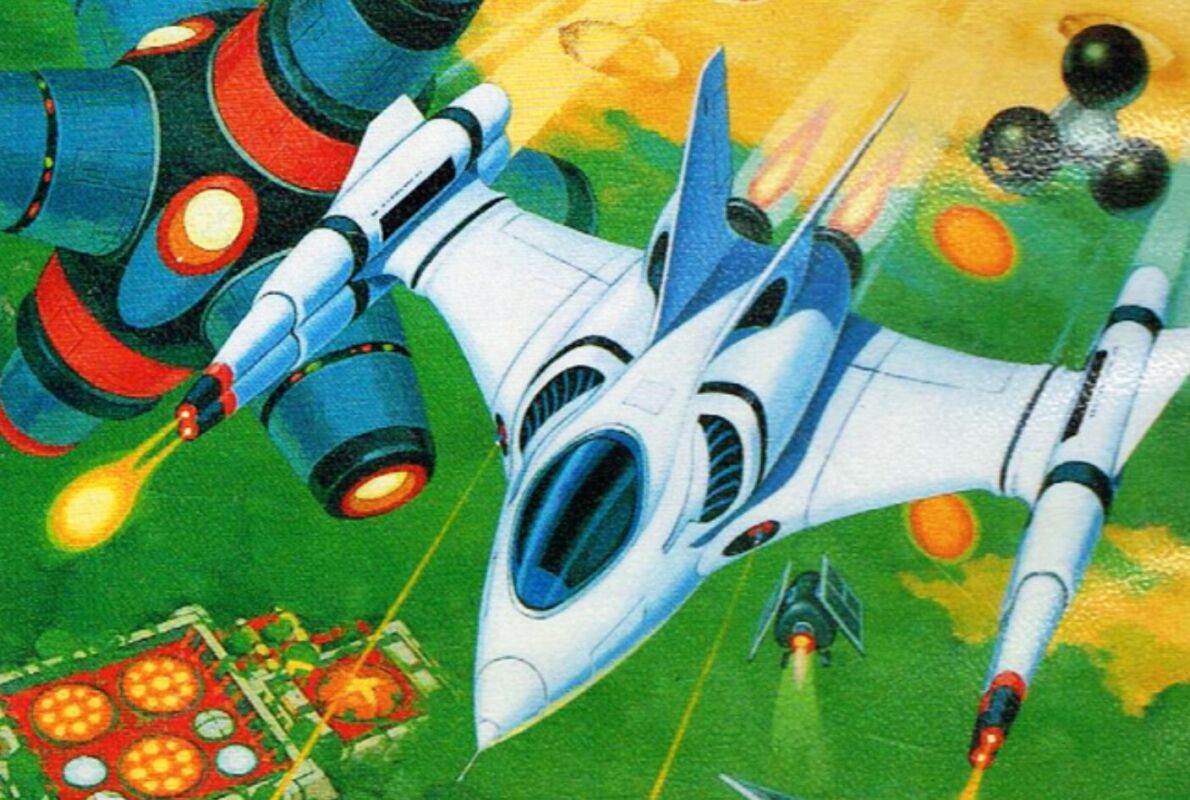 Developer: Sega
Publisher: Sega
Also known as Aleste in Japan, Power Strike is also seen by many as an underrated classic, but unfortunately one of the best Sega Master System games of all time is hardly remembered today because it was originally released as a mail-in title. That's really too bad.
With gorgeous visuals and soundscapes, as well as one of the stiffest shoot-em-up challenges you're going to find on the Master System, Power Strike is another game that proves the Master System had games that could theoretically compete with the NES.
Power Strike also benefits from being developed by Compile, one of the best developers of this type of game of all time. There's also an awesome, Europe-exclusive sequel for the SMS if you're interested.
12. Road Rash
Developer: EA
Publisher: EA
Originally a highly successful Genesis title, Road Rash was ported to the Game Gear and even the Master System. It's the SMS version that players tend to forget ever even existed.
That's fair enough, as the game came out well after most of the world had moved on from the Master System. But those interested in going through the very best of what the Master System library had to offer will be fascinated by how much this significantly stripped-down version of Road Rash gets right.
Obviously, the SMS Road Rash isn't going to compete with its bigger and badder counterpart, but ignoring the value of this game for that reason alone is silly. Road Rash looks and plays quite well in the 8-bit arena, as the fun of vehicular violence transfers nicely across all generations.
11. Operation Wolf
Developer: Taito
Publisher: Taito
Ideally, you're going to want to play Operation Wolf with the SMS version of the lightgun, known as the Light Phaser. However, even if you have to use the controller, which is naturally always going to be a little problematic with these sorts of games (the NES version has the same issue), you're still going to find yourself having a ton of fun with Operation Wolf.
Recreating the arcade hit from Taito to a surprisingly effective degree, Operation Wolf looks and even generally plays as good as most of the console action games of a similar stripe that were coming out in this period.
Operation Wolf for the SMS is at least better than its superb NES counterpart, and that's saying something. Make sure you bust out the Light Phaser the next time you're near a CRT.
10. Prince of Persia
Developer: Domark
Publisher: Broderbund
From a graphical standpoint, few Sega Master System games can touch Prince of Persia. The iconic series has been around for a long time indeed, and this 1989 release tells a narrative in which these games have almost always been good.
The SMS version of Prince of Persia is another gem that's never really gotten its due. The graphics have punch, the animation is far more fluid than you might suspect, and the controls are for the most part satisfying, even if initially a bit frustrating.
It's important to remember that Prince of Persia, which provides a deep platformer challenge for those interested, and other SMS games didn't fail because they were bad. Prince of Persia has been around in one way or another for the last few decades for good reason.
9. Golden Axe Warrior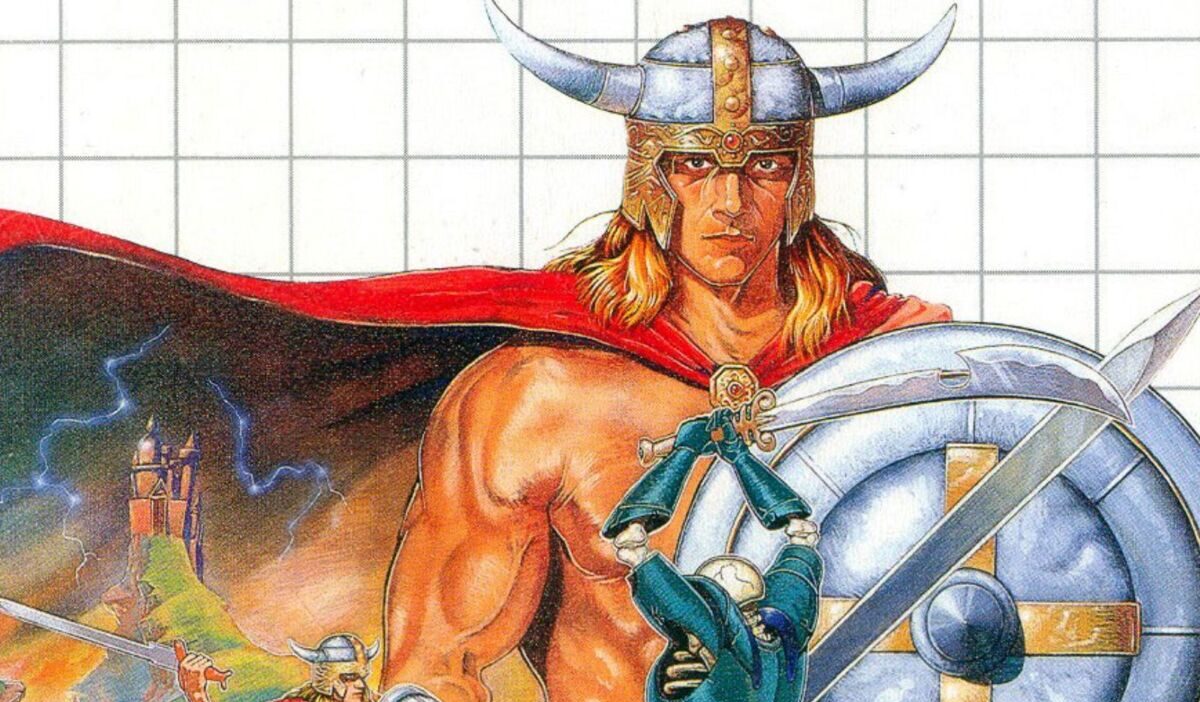 Developer: Sega
Publisher: Sega
Looking and playing more like The Legend of Zelda than one of Sega's legendary Golden Axe brawlers, Golden Axe Warrior nevertheless still kicks an awful lot of ass.
Players assume the tasks of finding the Golden Axe and destroying the horrifying Death Adder once and for all. Much like Zelda, that means traveling a massive, often aesthetically engaging overworld to battle enemies and gain strength. You're also going to be spending a whole lot of time traversing through some tough dungeons.
No, Golden Axe Warrior isn't as good as The Legend of Zelda while also having very little to do with the mainline Golden Axe series. The comparisons to its genre peers are impossible to ignore, but nothing changes the fact that this is a must-play for anyone who wants the strongest SMS contenders.
8. R-Type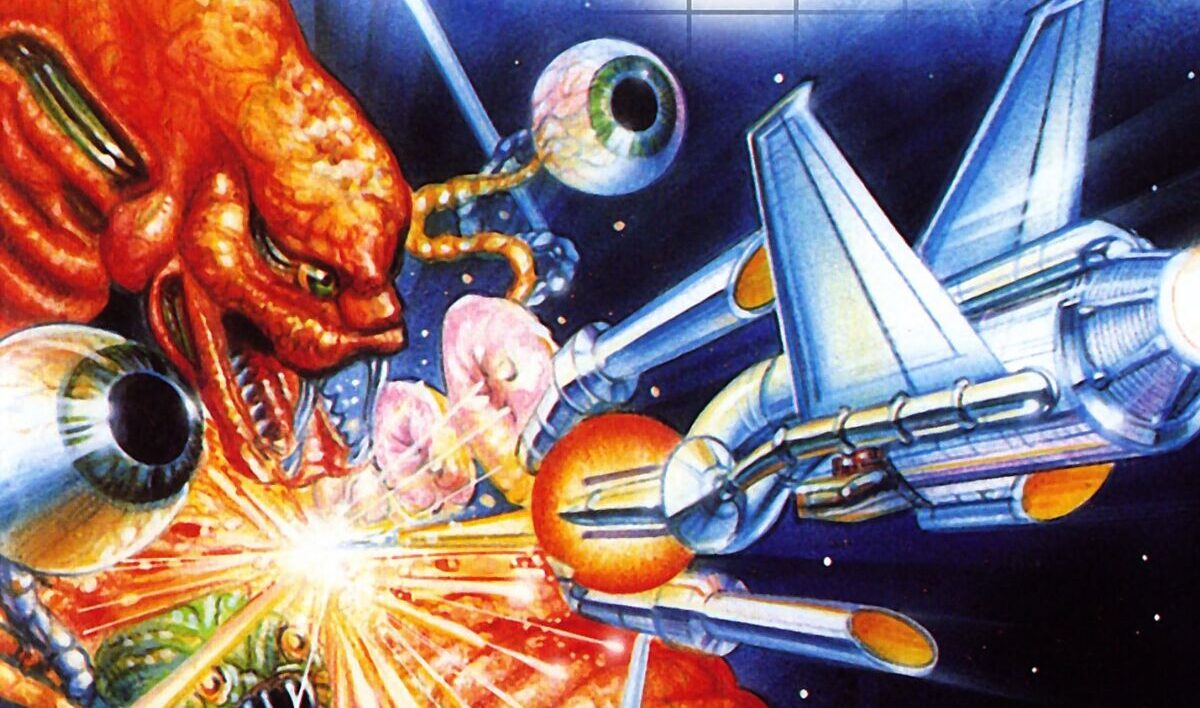 Developer: Irem
Publisher: Sega
By the end of the 1980s, you could barely move without bumping into a port of the arcade juggernaut R-Type. That's not a bad thing, as we're talking about one of the best 2D scrolling shooters in video game history. It just means that with so many R-Type ports around, some of them are bound to get lost in the shuffle.
The Sega Master System version of R-Type isn't particularly better than any other version of this legendary game. However, it's yet another arcade game done quite well despite the limitations of the Master System.
R-Type looks great on Sega's first North American console effort. The brutal, addictive gameplay translated flawlessly to the Master System, as well, and the series would continue for countless entries following its success.
7. Shinobi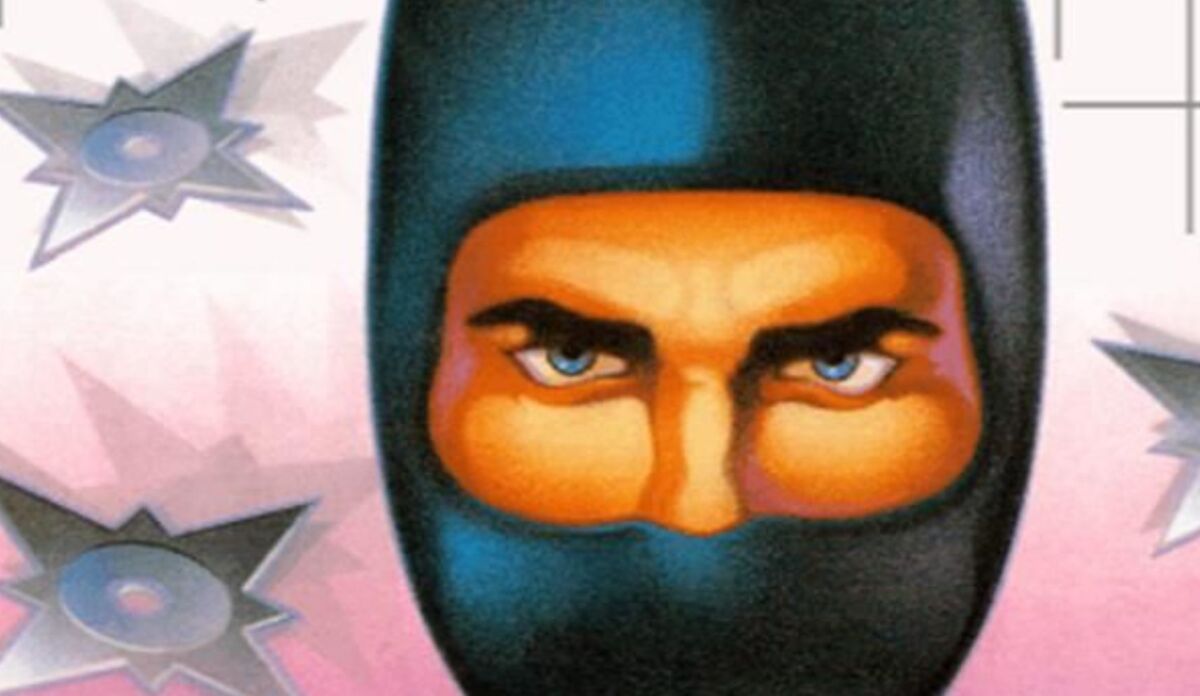 Developer: Sega
Publisher: Sega
Some stellar Shinobi games would eventually find their way to the Sega Genesis and beyond. However, the story of Sega's most famous ninja began first in arcades and then on the Master System in 1988. The fast and intense action gameplay of the original version was ported nicely to the SMS, although naturally you should manage your expectations with the phrase "arcade perfect."
All joking aside, your ninja adventures as Joe Musashi makes for a Master System experience that sets the stage nicely for superior sequels and spinoffs. Even if you don't care about any of that, play Shinobi and you're still left with a Sega Master System game that keeps up with the best of what its predecessor had to offer.
The Shinobi IP may have seen countless sequels well into the 2010s, but few of them could match the early peaks on offer here.
6. Out Run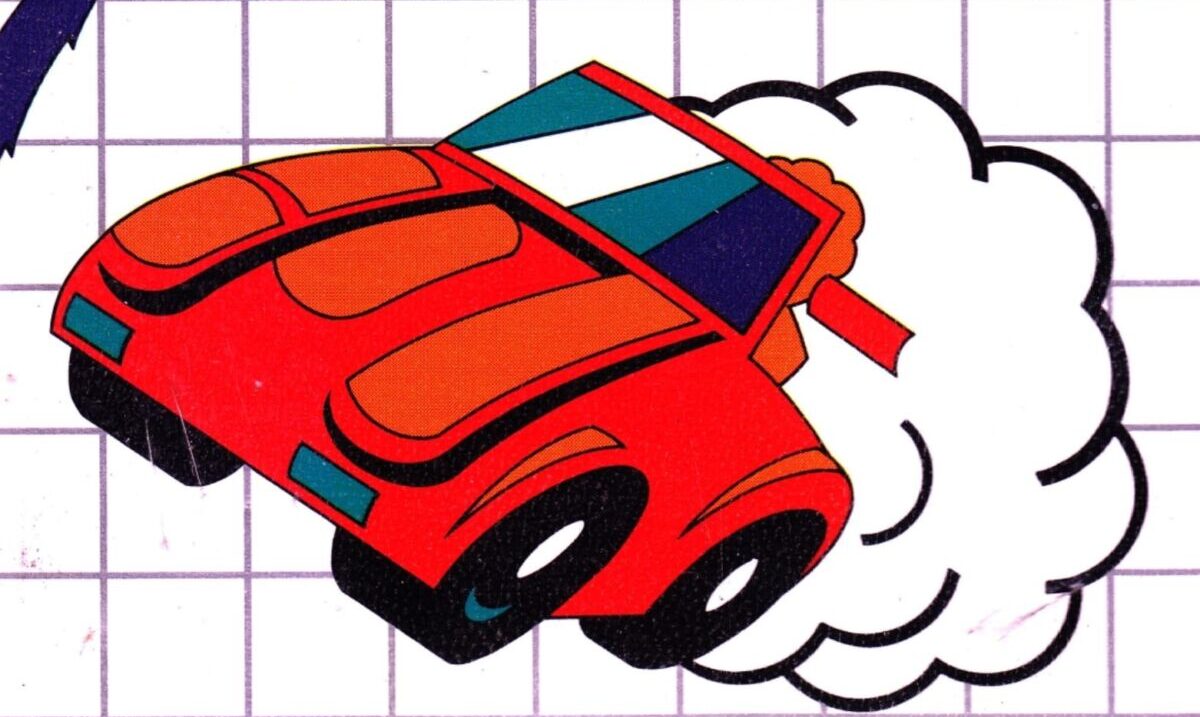 Developer: Sega
Publisher: Sega
More than just providing aesthetic inspiration for synthwave fans, Out Run is still a blistering and beautiful Sega Master System racing game. One of the strongest examples of the graphic and sound the SMS was capable of, Out Run was an early port for the Master System. It's clear even today that no expense was spared in making the game look and play as close to its arcade racing parent as possible.
Quite frankly, if we were to ever come up with the best arcade ports of the 8-bit era, Out Run would be a strong frontrunner for the top spot, even if it has some awkward similarities to Sega's own Hang-On.
While extremely simplistic by today's standards, Out Run still packs a wallop and isn't likely to bore you. What worked then still works today, as there's just some simple magic in racing against the clock to catch a seemingly never ending horizon.
5. Wonder Boy III: The Dragon's Trap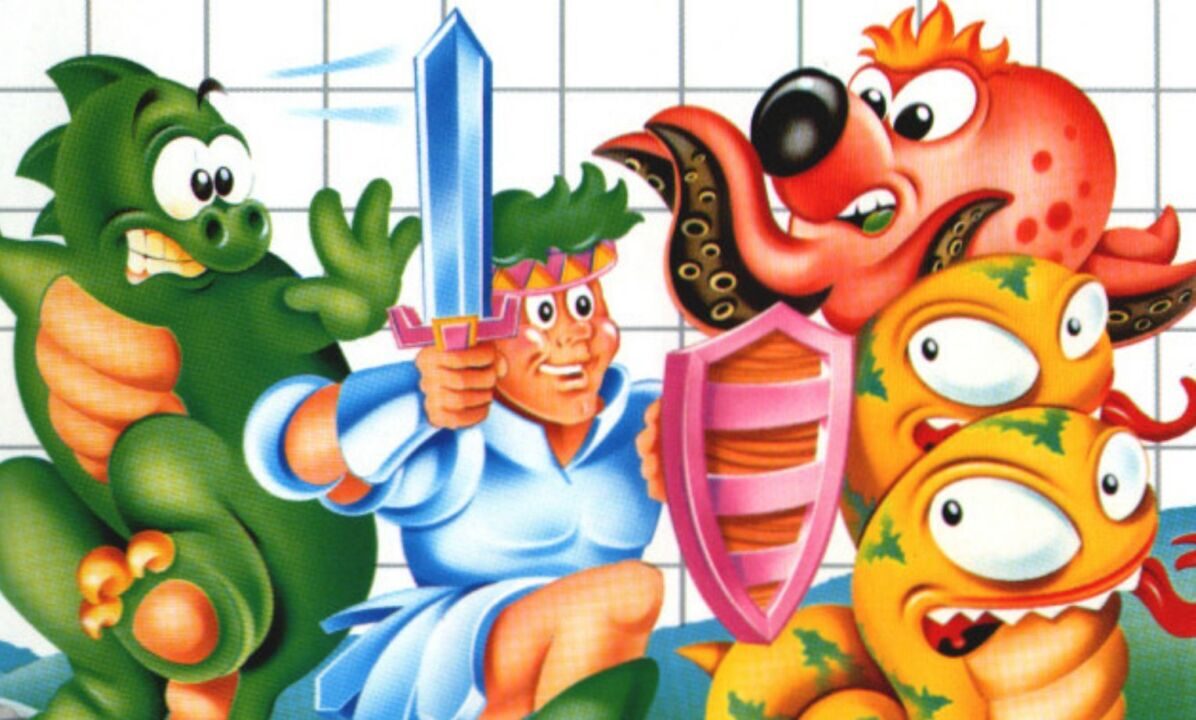 Developer: Westone
Publisher: Sega
A visual feast with some of the best platforming mechanics on the Master System, Wonder Boy III: The Dragon's Trap is a genuine masterpiece of the 8-bit era.
One of the best reasons to own an SMS in 1989, at a point in which Sega was shifting things over to the Genesis, The Dragon's Trap gets everything right from start to finish. Bright, colorful graphics depict a huge, interconnected world that you will have the opportunity to explore in rich detail.
More than just looking nice, Wonder Boy III: The Dragon's Trap has singular charm and personality. The game's controls are some of the best to be found anywhere on the Master System, as well. You owe it to yourself to at least check out The Dragon's Trap.
4. Land of Illusion Starring Mickey Mouse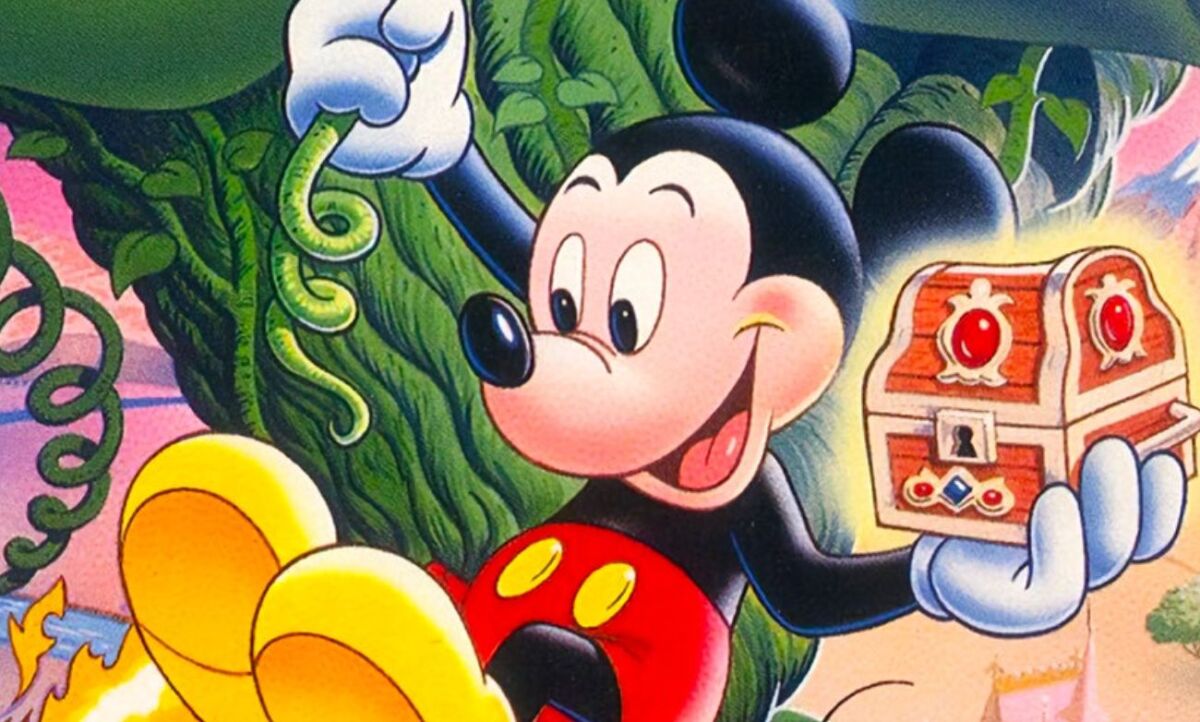 Developer: Sega
Publisher: Sega
Mickey Mouse starred in some of the best platformers of the 80s and 90s, thanks to companies like Capcom and Sega. Land of Illusion, also known as Land of Illusion Starring Mickey Mouse, deserves to be recognised among the best.
A charming platforming game that never fails to look and feel like an adventure featuring Mickey Mouse, this isn't a game you're going to beat quickly or easily. It presents an engaging and well-built challenge as you have to think and move against enemies and the sorts of challenges you might be expecting for an 8-bit game of this era. In other words, it's retro hard.
Land of Illusion still has an art style that gives it the best kind of Sunday morning cartoon feel, while the game's mechanics and overall difficulty makes it timeless fun.
3. Sonic the Hedgehog
Developer: Ancient
Publisher: Sega
Sonic the Hedgehog is obviously best known for providing the Genesis with the monster hit the system needed to start being taken seriously while also starting a video game game dynasty. However, the game also got a port from developers Ancient for both the Sega Master System and the Sega Game Gear. Either version is honestly quite good for what you're getting, but the SMS edition is considerably better overall than the more famous Game Gear version.
The basic premise and endgame goal of Sonic the Hedgehog remains the same on any system. However, for a variety of reasons, the SMS release of this game doesn't try to completely recreate its beefier younger sibling, though the basic premise remains the same: go fast, and try not to have a panic attack in the water levels.
Sonic the Hedgehog simply plays to the best of what the Master System was capable of, and that's at least more than what a lot of people give it credit for.
2. Phantasy Star
Developer: Sega
Publisher: Sega
Phantasy Star can be appreciated as more than just a monumentally impressive JRPG achievement for 1987. It also provides a clear impression of the ways in which Sega distinguished itself from rival Nintendo.
The NES was home to medieval fantasies like Final Fantasy and Dragon Quest/Warrior. Sega put their weight behind Phantasy Star, a science fiction JRPG that would see further blockbuster installments across several future Sega consoles. The run this series had on the Genesis is legendary stuff, but this remains a great place in which to begin your experience with this fantastic franchise.
A little slow by modern standards, Phantasy Star is still a fascinating time capsule that also just happens to be one of the best Sega Master System games ever, as well as probably the best looking 8-bit JRPG ever made.
1. Alex Kidd in Miracle World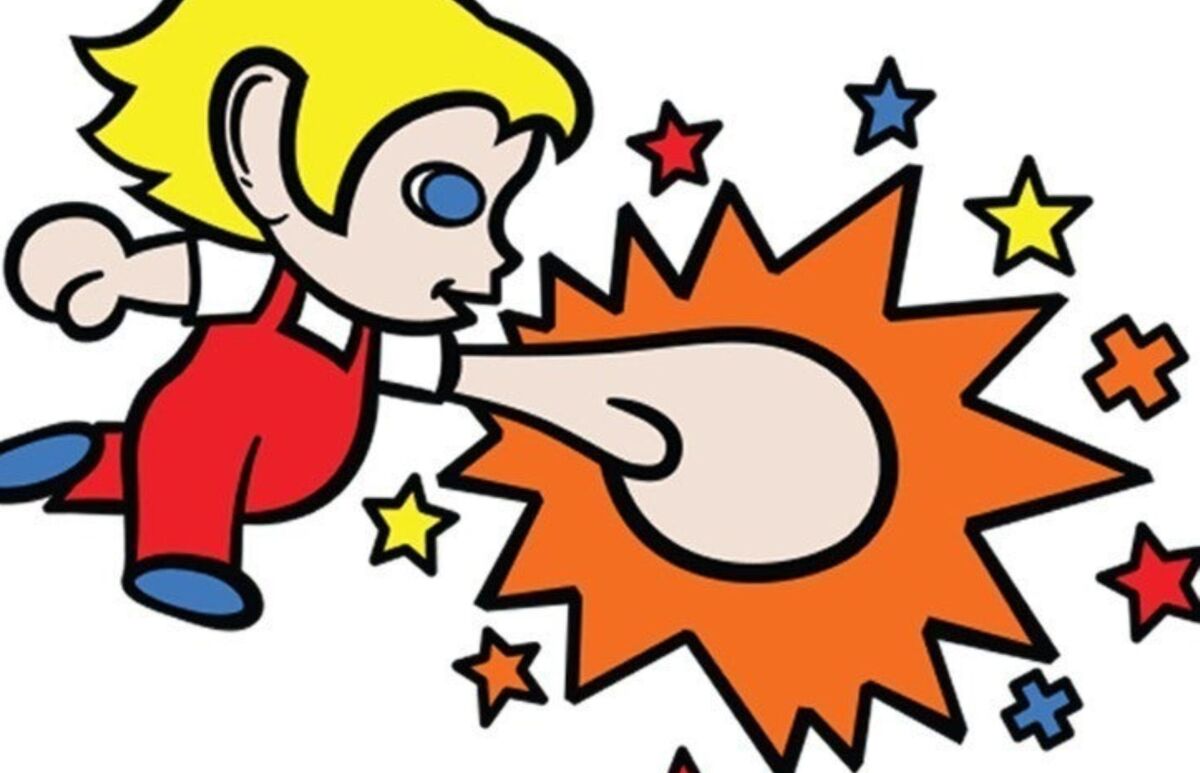 Developer: Sega
Publisher: Sega
As it turns out, the game packed in with the Sega Master System is the best one of them all. Alex Kidd in Miracle World was the console's best foot forward in the mid-1980s, offering a level of detail and gameplay variety rarely seen at the time.
Although not going out of their way to copy Nintendo, Sega still understood that they too needed a popular mascot to push the system with a really good game. Their answer was Alex Kidd in Miracle World, a vibrant and cartoonishly appealing platformer that could have done better if Sega had even been able to get their system to retailers.
Many who owned the Sega Master System when it came to western shores remember Alex Kidd in Miracle World fondly. It's not hard to understand why: Alex Kidd looks and feels timeless, even in the face of a recent remake.
READ NEXT: The Best SNES Games of All Time
Some of the coverage you find on Cultured Vultures contains affiliate links, which provide us with small commissions based on purchases made from visiting our site. We cover gaming news, movie reviews, wrestling and much more.