Despite being one of the most recognisable mascots in all of gaming, the blue blur that is Sonic The Hedgehog hasn't exactly had the most amazing time of it in recent years. There's been dozens of different Sonic and Sonic related games over the years, but it's undeniable that not all of them were actually good. Fortunately though, we're only here to talk about 20 of the best ones.
With over three decades of games, the Sonic franchise has quite a few excellent games under its belt, and while his more recent form tends to mean any new announcement of a Sonic game is met with scepticism and uneasy hope (looking at you, Sonic Frontiers), the potential is always there for the next Sonic game to be absolutely brilliant. With that in mind, here's the 20 best Sonic games of all time.
The Best Sonic Games
20. Sonic Unleashed
Developer: Sonic Team
Publisher: SEGA
Platform(s): PS3, Xbox 360
Truth be told, it was a toss up between Sonic The Fighters and Sonic Unleashed for the "barely scraped by" spot on this list. Both are likely to elicit a confused response from some of the Sonic faithful, but Sonic Unleashed takes the cake just by virtue of the fact that Sonic The Fighters is a mostly rubbish game that's kind of fun. At least half of Sonic Unleashed is great. Not sure about that other half though.
Sonic Unleashed sees Eggman enact a new plot to try and take down Sonic, turning him into a Werehog. This gives Sonic Unleashed two distinct playstyles, with daytime Sonic dashing through 3D levels with incredible speed, providing some of the biggest highlights in 3D Sonic's entire career.
Meanwhile, night-time Sonic sees the Werehog form battering the snot out of a bunch of inky demons with combat that feels like an infinitely worse version of the original God of War trilogy. Unleashed is a game of two halves, and if that second half was a lot better, it'd be way further up on this list.
19. Knuckles' Chaotix
Developer: SEGA
Publisher: SEGA
Platform(s): SEGA 32X
A lot of Sonic's mainline games tend to follow the basic formula of just running really fast and hoping you don't get smashed by a robot along the way, so sometimes it's nice to see a Sonic game come in and try to do something different. Granted, a lot of times, those experiments don't go to plan, but some of them are just unique enough to be worthy of merit. Knuckles' Chaotix definitely falls into the latter.
The only leading role for the red echidna, Knuckles' Chaotix sees the former Eggman ally turned Sonic bestie working together with a brand new cast of characters known as the Chaotix, as they travel through various different worlds to stop Eggman and Metal Sonic from enacting an evil plot. The unique mechanic in question sees Knuckles and a partner character tethered together, which they can use to solve puzzles and gain speed boosts.
If nothing else, Knuckles' Chaotix is a weird curio of a game, but it's still worth checking out.
18. Sonic Spinball
Developer: SEGA
Publisher: SEGA
Platform(s): PC, Genesis, Master System, Game Gear
The Sonic series has long had a love affair with pinball. Just look at Sonic 2's Casino Night Zone, or Sonic 3's Carnival Night Zone. There's way more examples than that, but those two alone should give you all the context you need to know about why SEGA would make a game like Sonic Spinball. You get it? Because Sonic spins, but it's pinball? Spinball? It's very good, A+ material right there.
The game itself sees Sonic trying to infiltrate one of Eggman's many bases, but instead of going really fast, you're instead being bounced from pillar to post by flippers, bumpers and all manner of other obstacles. As Sonic games go, Spinball is one of the more unique ones, but there's a genuine novelty and enjoyment to be found as you try to take Eggman down while curled up in a ball the entire time.
Just try not to get eaten by the giant robot lizard in the water.
17. Sonic R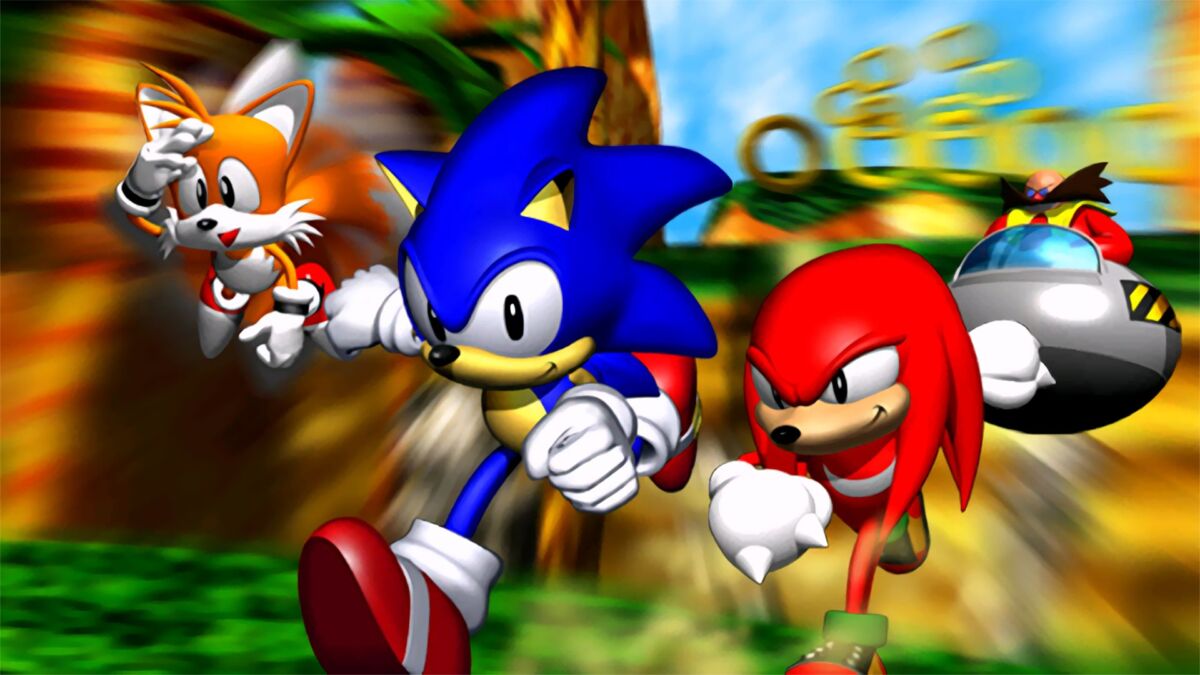 Developer: Traveller's Tales, Sonic Team
Publisher: SEGA
Platform(s): PC, SEGA Saturn
Can a game be featured on this list based purely on the strength of its theme song? The answer is yes, it sure can. Aside from the competition modes in Sonic 3, Sonic R was the franchise's first foray into racing games, and while the end result isn't quite as refined or in-depth as some of the other Sonic racing games that have launched over the years, there's an undeniable legacy that comes with Sonic R.
With some notable exceptions, Sonic R sees the franchise's cast running around various tracks, collecting power-ups and even hunting down some Chaos Emeralds hidden amongst the game. As racing games go, there wasn't much to Sonic R, leaving it to feel like more of a proof of concept than anything else, but considering the success that Sonic racing games have had since, the concept was pretty much on point.
We do apologise for the fact that "Everybody's Super Sonic Racing" is going to be stuck in your head for the next two days though.
16. Sonic 3D Blast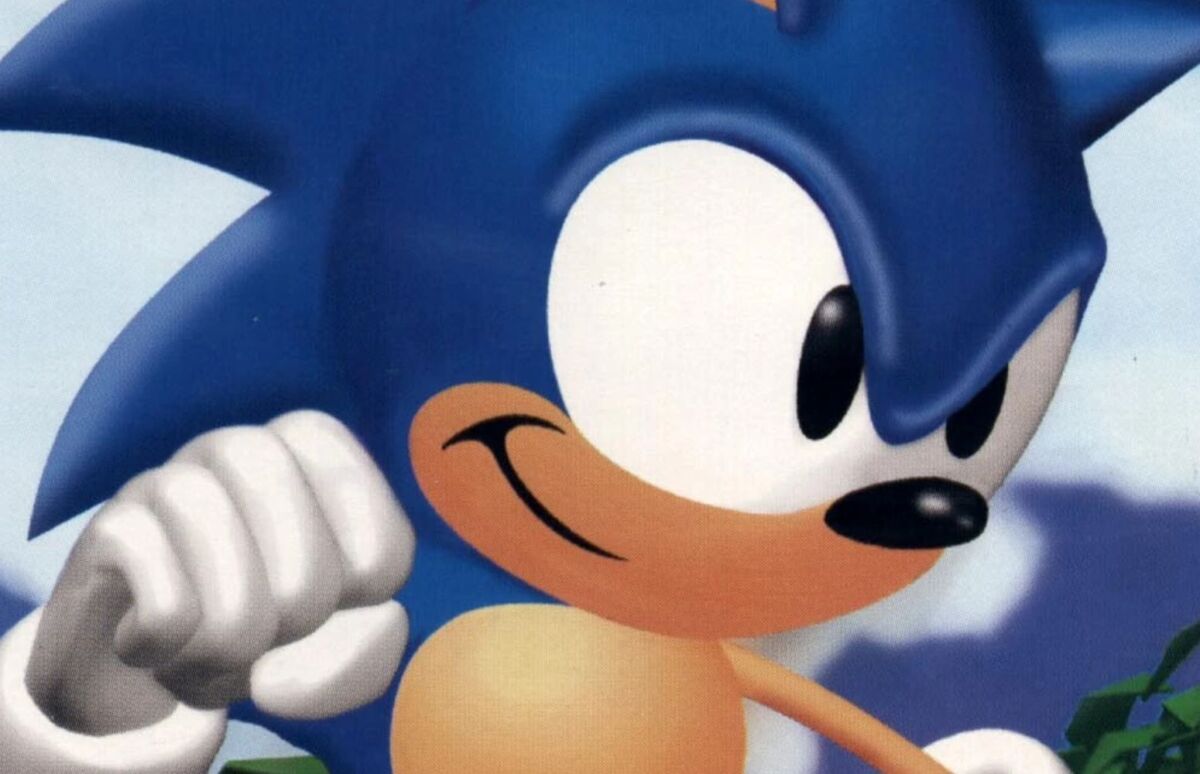 Developer: Traveller's Tales, Sonic Team
Publisher: SEGA
Platform(s): PC, Genesis, SEGA Saturn
Perhaps a contentious pick, but Sonic 3D Blast (or Sonic 3D: Flickies' Island in Europe and Australia) is definitely worthy of being placed on a list of the best Sonic games. By no means is it the best game ever, as its general pace puts it at odds with the Sonic series as a whole, but it's a hell of a lot quicker to play than Sonic Labyrinth. Also, the music is fantastic, which definitely helps.
The first 3D Sonic game ever made (kind of), 3D Blast takes place from an isometric perspective using 3D models converted into sprites. For a SEGA Genesis release, it was pretty ahead of its time. Players travel through the levels, rescuing the Flickies, who are colourful birds that are being harassed by Eggman's robots. With plenty of levels, unique special stages and some big boss fights, Sonic 3D Blast is a novel yet enjoyable Sonic game.
Hey, it's at least better than some modern Sonic games.
15. Sonic & All-Star Racing Transformed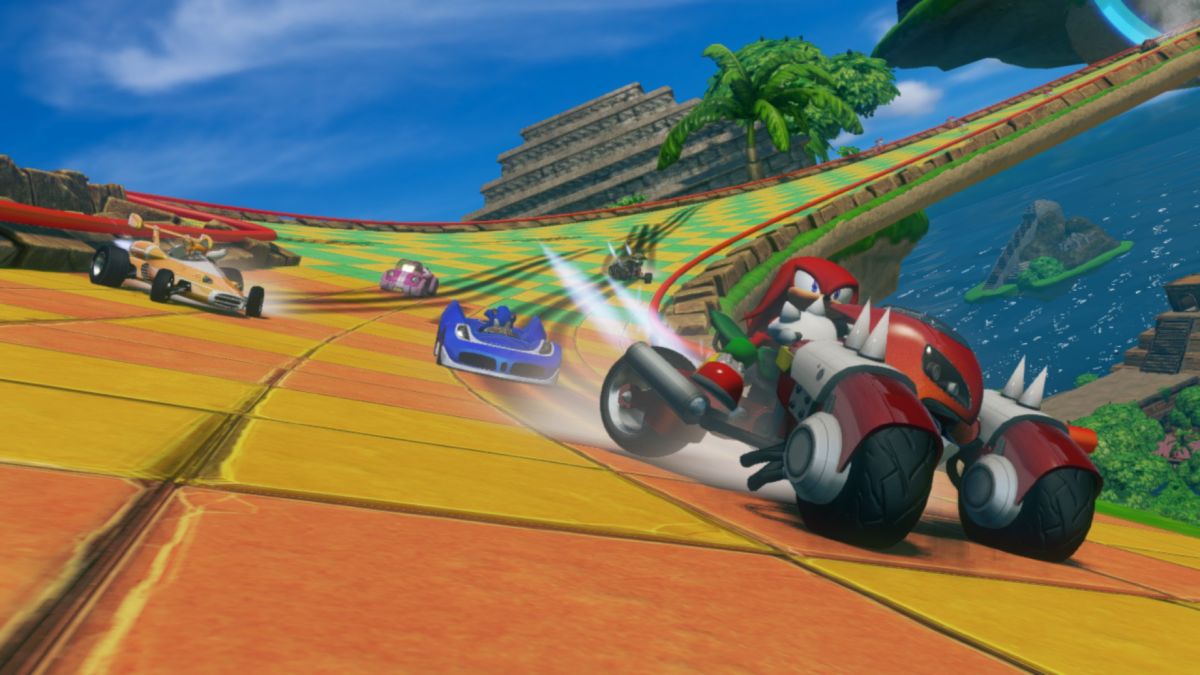 Developer: Sumo Digital
Publisher: SEGA
Platform(s): PC, PS3, Xbox 360, Wii U, PS Vita, Nintendo 3DS
When it comes to spin-off games, The Blue Blur and the Italian Plumber have had a sort of "anything you can do, I can do better" relationship over the years, even culminating in a series of licensed Olympics games. Mario has typically come out looking better in these interactions, both in terms of game quality and overall brand awareness, but Sonic & All-Star Racing Transformed is the closest that Sonic has ever come to matching and even surpassing Mario.
A racing game in a similar vein to Mario Kart, Sonic & All-Star Racing Transformed takes all the big hitters from both Sonic and SEGA's generous back catalogue and has them race across tracks inspired by the various licences SEGA hold. If you've ever wanted to see Shadow The Hedgehog race against the car from Daytona USA on a track dedicated to House of the Dead, this is the game for you.
Sure, that's a bit of a niche audience, but consider your needs met all the same.
14. Sonic Rush
Developer: Dimps, Sonic Team
Publisher: SEGA, THQ
Platform(s): Nintendo DS
A lot of franchises struggled to make the transition to the Nintendo DS, because those two screens added a whole new dimension to a game's presentation. Sonic Rush at least did something interesting with that second screen, electing to showcase what's going on either above or below Sonic depending on what screen he's on, which helps you plan out routes or avoid sudden enemies.
Like most Sonic games of the 2000s, Sonic Rush featured the azure porcupine teaming up with a brand new character who learns the true meaning of friendship along the way. The friend in question is Blaze The Cat, a hero from another world who unfortunately isn't as good as Big The Cat. Rush features your usual Sonic 2D levels, though the boss fights transition to 3D, creating a unique gameplay blend.
If you've still got a DS lying around, try and dig up this hidden gem, as it's definitely one of the best Sonic games ever.
13. Dr Robotnik's Mean Bean Machine
Developer: Compile
Publisher: SEGA
Platform(s): Genesis, Master System, Game Gear
Sonic & All-Stars Racing Transformed wasn't the first time Sonic borrowed from the Mario crib sheet, as Dr Robotnik's Mean Bean Machine followed the Super Mario Bros. 2 approach: reskin a Japanese game and release it for the Western audience. While Super Mario Bros. 2 used Yume Kōjō: Doki Doki Panic, Dr Robotnik's Mean Bean Machine was a Sonic-themed version of Puyo Puyo, a puzzle series still going strong today. It was also based on the animated series instead of the actual games.
A versus puzzle game, the point of Dr Robotnik's Mean Bean Machine was to match four beans of the same colour together. Beans could join together in any shape, so long as they were connected in any of the four cardinal directions. Once matched, they'd be removed from the board, allowing for falling beans to cascade and combo, which in turn floods your opponent's stage with junk beans.
The actual game might be hard as nails, but Dr Robotnik's Mean Bean Machine is still an excellent Sonic game, even if the background choice is ugly, to say the least.
12. Sonic Colors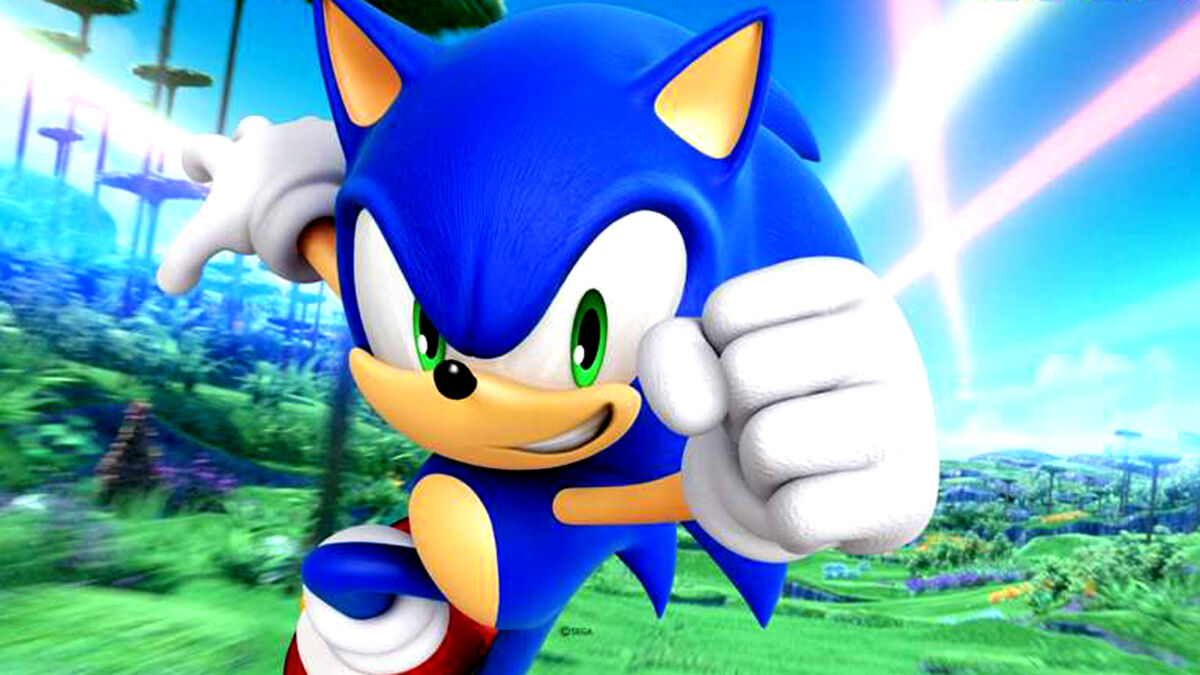 Developer: Sonic Team
Publisher: SEGA
Platform(s): Wii, PC, PS4, Xbox One, Switch
It's fair to say that since the release of Shadow The Hedgehog in 2005, the Sonic franchise has been in the doldrums. There's been some excellent moments in between the mediocre at best releases, and Sonic Colors deserves to be counted among them. While the recent remaster, Sonic Colors: Ultimate might not have done wonders for the game's reputation, given the host of glitches it had at launch, the core game is still excellent.
Sonic Colors introduced a whole new gameplay mechanic to the Sonic formula in the form of Wisps, which gave Sonic different powers that allowed him to complete levels in various ways. Because you unlock Wisps by progressing through the game, earlier levels have plenty of replay value as new routes and options become available, and with plenty of levels per world, Sonic Colours has a lot to offer.
The Sweet Mountain zone alone makes Colors worth recommending.
11. Sonic Advance
Developer: Dimps, Sonic Team
Publisher: SEGA, THQ
Platform(s): Game Boy Advance
The Game Boy Advance was a brilliant handheld console, as it felt like a SNES/Genesis that could fit into your pocket. Naturally, SEGA wanted a piece of that pie, and the resulting Sonic Advance did a good job of living up to the promise of handheld Sonic. While the art style and music leaned more towards modern Sonic "cool dude" bravado, the core gameplay felt somewhat similar to the original Genesis releases. If nothing else, it was a damn sight better than Sonic The Hedgehog 4 ever was.
Much like most Sonic games since Sonic 3 & Knuckles, Sonic Advance allowed players to pick from four playable characters: Sonic, Tails, Knuckles and Amy Rose, who was playable for the first time in a 2D Sonic game here. Players race through traditional levels, beat bosses and collect the seven Chaos Emeralds. It's about as Sonic as it gets, and while there's nothing here with the same legacy as the original Genesis classics, Sonic Advance is still one of the best Sonic games out there.
You also get to fight Eggman on the moon at the very end of the game, so that's nice.
10. Sonic Heroes
Developer: Sonic Team, SEGA
Publisher: SEGA
Platform(s): PC, PS2, Xbox, Gamecube
For many, Sonic Heroes is considered one of the best 3D Sonic games ever made, and while that's likely just nostalgia talking, it's easy to understand why someone would come to that conclusion. For starters, the main theme is incredible, but it's really the unique gameplay and focus on all of the characters within the Sonic canon that makes Sonic Heroes stick out in the memories of players.
Instead of just picking one character, Sonic Heroes saw players pick from four teams of three, with Team Sonic, Team Dark, Team Rose and Team Chaotix. Each team is composed of a speed character, a flight character and a power character, and the player needs to switch between them throughout the level in order to succeed. It's a great mechanic, expanded on by the fact that each team's journey through the game's levels is different too.
If anything, Heroes represents the high watermark before the likes of Shadow The Hedgehog and Sonic '06.
9. Sonic Adventure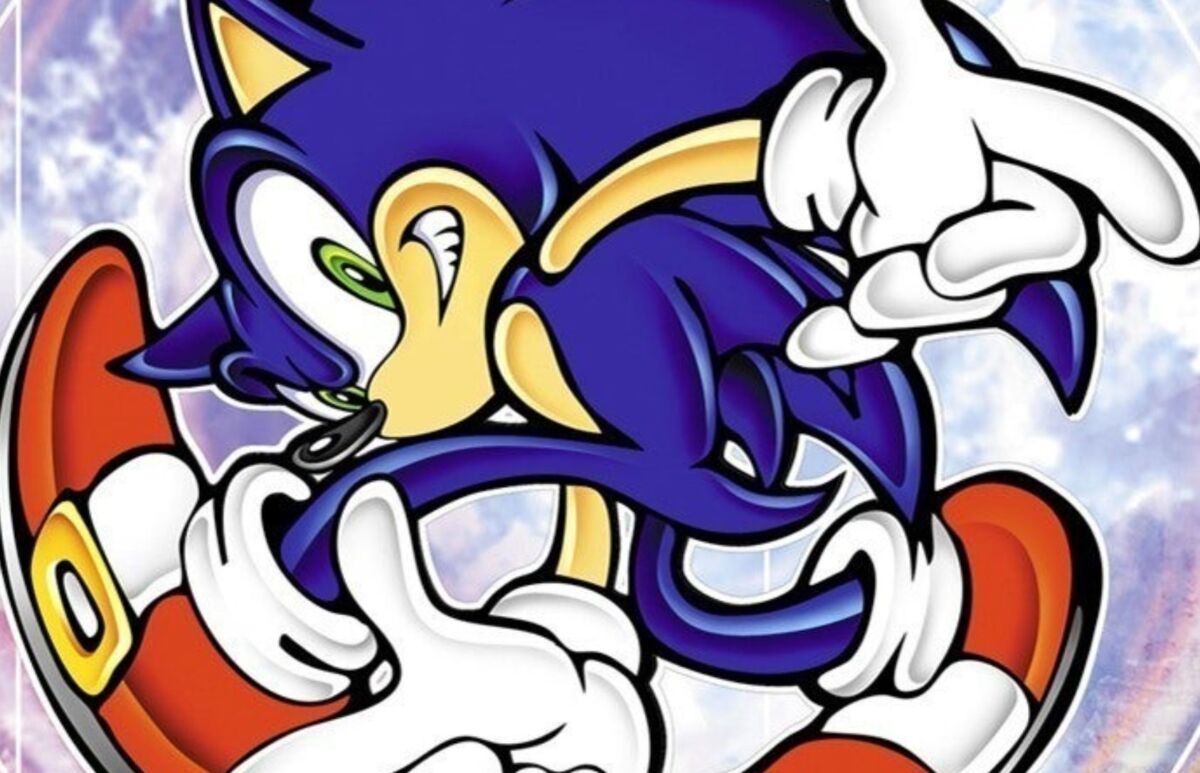 Developer: Sonic Team
Publisher: SEGA
Platform(s): Dreamcast, Gamecube, PC, PS3, Xbox 360
While 3D Blast was Sonic's first foray into the third dimension, Sonic Adventure was the unshackled version. No isometric perspective or sprite work, just full polygonal 3D, and the results are still considered to be one of the best Sonic games ever made. Sure, it can be a bit ropey these days, and the camera has an unfortunate tendency to get stuck behind things, but there's an uncomplicated fun here that later 3D Sonic games desperately lack.
Sonic Adventure saw players take control of a bunch of different characters, some old and some new, as they found themselves embroiled in a plot by Dr Eggman to revive an ancient monster by the name of Chaos. And so began the tradition of Eggman eventually being hoisted by his own petard as the very thing he's trying to revive or create becomes too powerful for him to control. A tale as old as time.
Sonic Adventure is great, and so was the DX version, which included way more additional content.
8. Sonic CD
Developer: SEGA
Publisher: SEGA
Platform(s): SEGA CD
The SEGA CD would likely have gone down in history as one of the most poorly received consoles if it wasn't for the SEGA Saturn and Dreamcast also being commercially disappointing. Either way, not many people got a chance to play Sonic CD when it originally launched, but the more it was included in future Sonic compilations, the more people got to see its strengths.
An ambitious Sonic game that launched in the midst of "the Holy Quadrilogy" as it were, Sonic CD featured a time travelling mechanic that allowed players to visit the past and future of the levels they were in. Performing certain actions in these alternative levels would then allow players to unlock the best ending, which is certainly a lot more complicated than nabbing every Chaos Emerald from the special stages.
The convoluted levels and mechanics in Sonic CD make it harder to recommend than other games, but it's still a slice of Sonic at its best.
7. Sonic Generations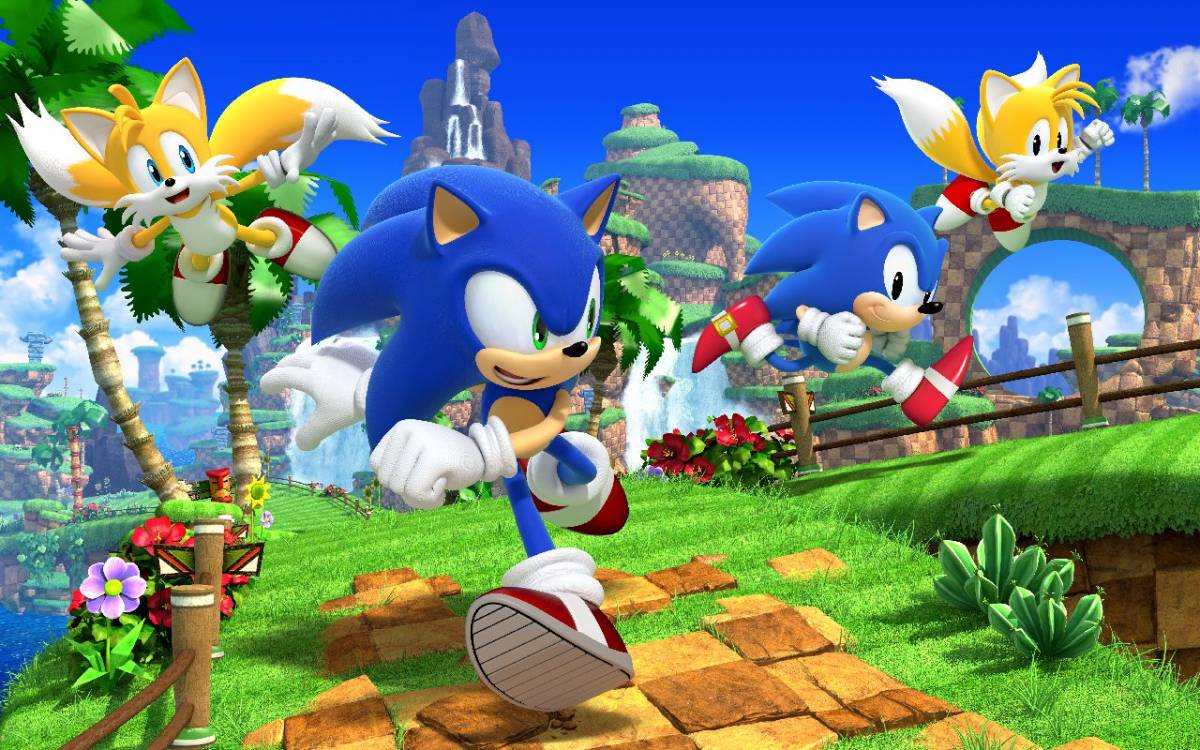 Developer: Sonic Team
Publisher: SEGA
Platform(s): PC, PS3, Xbox 360
Undoubtedly the best 3D Sonic game since, well, the next game on this list, Sonic Generations found incredible success by going straight to the past. As the name implies, Sonic Generations features classic and modern Sonic teaming together to run through some of the most iconic levels in the franchise's history. Each zone has two acts, with Act 1 controlling like classic 2D Sonic, while Act 2 is the modern "hold X to boost forever" 3D Sonic.
As a trip down memory lane, Sonic Generations is a wonderful nostalgia trip. It's amazing to see iconic levels like Green Hill Zone, Chemical Plant Zone and Sky Sanctuary Zone get some love, and while the 2D Sonic physics aren't quite at the same standards as the original games, both versions of Sonic are still incredibly fun. Generations is a love letter to all things Sonic, and is nothing short of wonderful.
Also, the boss fight with Silver is a million times better than the Sonic '06 version, largely because he's not screaming in your face every five seconds.
6. Sonic Adventure 2
Developer: Sonic Team
Publisher: SEGA
Platform(s): Dreamcast, Gamecube, PC, PS3, Xbox 360
The definitive favourite of anyone who went through their edgy teenage phase around the same time as this game launched (hello there), Sonic Adventure 2 improved on the formula introduced in the original Sonic adventure, while streamlining the story to focus on two playable sides: Team Hero and Team Dark, which saw the inclusion of future gun wielder and all round edgelord Shadow The Hedgehog. I love him.
Despite having less playable stories than Sonic Adventure 1, SA2 retained the diverse gameplay that the original game was known for, crossing over from platforming to kart racing, robot combat, treasure hunting and big boss fights with an alarming pace. If all of that doesn't sound like your bag, you can also dip into the Chao Garden and try to raise an army of angel or devil Chaos. Both are equally adorable.
As 3D Sonic games go, they don't get better than Sonic Adventure 2.
5. Sonic The Hedgehog
Developer: SEGA
Publisher: SEGA
Platform(s): SEGA Genesis
Of course we had to put the original near the top of this list. The game that started it all, Sonic The Hedgehog introduced the world to the blue sensation. He wasn't quite a blur at this point, as he lacked his soon-to-be famous spin dash skill, and the original game featured much more precious platforming than running really fast, but the first game was still an excellent look into the future of what Sonic could be.
The formula was pretty much nailed from the get-go, with Sonic travelling through various worlds, jumping on robots and beating the hell out of Dr. Robotnik, along with special stages with Chaos Emeralds to unlock so you don't get Robotnik taunting you at the end because you didn't collect everything. As a game, it's the most dated to actually play, as the spin dash became a crucial part of Sonic's kit, but the original's legacy is undeniable.
Marble Zone is an all-timer of a zone, too.
4. Sonic & Knuckles
Developer: SEGA
Publisher: SEGA
Platform(s): SEGA Genesis
If Sonic 3 wasn't split into two separate games, it's likely that the end result would have been considered perhaps the best Sonic game of all time. Unfortunately, the ambitious project was split in half, and the second half, Sonic & Knuckles, doesn't do much to escape from that feeling. It's still an excellent game, as you'd expect from SEGA at the peak of their powers when it comes to Sonic, but it's not quite as good as the two games that came before it.
What you do get, however, is a challenging Sonic game with incredible music, large, sprawling levels and a whole new playable character in the form of Knuckles. The cartridge for the original game also came with the lock-on feature that allowed players to plug in other cartridges so they could access special stages, but plugging in Sonic 2 & 3 would allow players to control Knuckles in both games.
For how it enhanced prior Sonic games, Sonic & Knuckles is iconic, but as a standalone, the prior two games are just that little bit better.
3. Sonic The Hedgehog 3
Developer: SEGA
Publisher: SEGA
Platform(s): SEGA Genesis
Admittedly, it's a bit of a toss-up between Sonic The Hedgehog 2 and 3 about which one is actually better, with that preference possibly coming down to whether or not you were stuck on that infamous red barrel in the Carnival Night Zone Act 2. Despite the frustrating red barrel though, Sonic 3's multiple playable characters, introduction of actual save games, which was revolutionary at the time, and impeccable sprite work meant it was an instant classic.
Sonic 3 introduced plenty of concepts that would become integral to the series going forward, like main character Knuckles or the location of Angel Island, while including fan favourite zones like Hydro City, Marble Garden and Launch Base. The soundtrack even included some help from Michael Jackson, but those songs have been removed from the Sonic Origins version of the game.
With multiple playable characters, an amazing soundtrack and even the ability to save your progress, Sonic 3 is an utter classic and one of the best Sonic games of all-time.
2. Sonic The Hedgehog 2
Developer: SEGA
Publisher: SEGA
Platform(s): SEGA Genesis
Oh boy, what a masterclass of platforming. Sonic The Hedgehog 2 feels like a night and day improvement over the original game. The inclusion of the spin dash alone gives Sonic 2 the sense of speed that would come to define the series in future instalments, while the addition of Tails as a secondary character proved that Sonic wasn't a one hit wonder when it comes to cute character designs.
In truth, Sonic The Hedgehog 2 feels like the most slept-on game when it comes to both fan reception and SEGA's memory. Sure, everyone knows and loves Chemical Plant Zone, but while Green Hill Zone receives all the love in the world, Emerald Hill Zone has been completely forgotten about. With other classics like Aquatic Ruins, Mystic Caves, Hill Top and Metropolis, Sonic 2 boasts some of the greatest stages in the entire franchise, with excellent music to match.
An almost peerless classic and the second best Sonic game ever, Sonic The Hedgehog 2 is only surpassed by one nearly perfect game.
1. Sonic Mania
Developer: Christian Whitehead, PagodaWest Games, Headcannon
Publisher: SEGA
Platform(s): PC, PS4, Xbox One, Nintendo Switch
Could this be recency bias talking? More than likely. Sonic Mania is the most modern game on this list for the entire franchise after all, but Mania earns the top spot for how well it nails the feeling of those old Sonic games. That's because Sonic Mania utilises the Retro Engine, created by developer Christian Whitehead who was hired to work on mobile ports of Sonic CD, Sonic 1 and Sonic 2 using that engine. Christian then pitched the creation of Mania, and the rest is history. It also just happens to be the highest rated Sonic game on Metacritic in nearly 30 years, so that's another feather in Mania's cap.
Sonic Mania is the perfect blend of old and new, as it celebrates the history and legacy of the Sonic franchise with a host of classic levels, but the parts that'll stick out in your brain are the completely new levels and ideas, which absolutely blow all of the classic games out of the water. Unlike Sonic 4, which opted to go 2.5D and figured fans would get on board with the "evolution", Sonic Mania earns the player's trust with faithful recreations of Green Hill Zone and Chemical Plant first so that you're more receptive to the new content and mechanics.
Sonic Team might have been developing Sonic games for decades now, but an indie developer from Australia has them beat — Sonic Mania is a superlative platformer, and the best Sonic game of all time.
READ MORE: 20 Best Platformer Games of All Time
Some of the coverage you find on Cultured Vultures contains affiliate links, which provide us with small commissions based on purchases made from visiting our site. We cover gaming news, movie reviews, wrestling and much more.