The Sega Genesis (also known as the Sega Mega Drive) holds a special place in the hearts of many gamers, and with good reason. One of the most successful fourth-generation video game consoles, Sega's 16-bit platform boasted a wide range of terrific titles. The Genesis' library was so good that the console even briefly outsold the SNES at the height of the "Console Wars" waged between Sega and Nintendo throughout the 90s.
Many of these games – which ran the gamut of genres, from platformers to beat 'em ups and everything in between – still hold up today. So, if you can get your hands on a Genesis (or a decent emulator), there's plenty of fun to be had. The only problem is figuring out which of the console's 800+ titles to start with. That's where this list of the best Sega Genesis games of all time comes in handy. Every entry is so good, you'll even buy into Sega's infamous "Genesis does what Nintendon't" marketing slogan.
NOTE: we're only including one mainline entry per series to keep things varied (and to stop Sonic from appearing again and again).
The Best Sega Genesis Games
20. Toejam & Earl
Developer: Johnson Voorsanger Productions
Publisher: Sega
Blurring the line between roguelike and platformer, Toejam & Earl's hard-to-classify gameplay failed to attract much of an audience when it first hit shelves in 1991. Critics loved it, though, and the game subsequently developed a devoted following among Sega aficionados. It's not hard to see why, either.
Toejam & Earl combines addictive mechanics, an innovative two-player mode (few split-screen experiences are wilder), and, above all, humor to dazzling effect. Sure, its 90s slang and garish graphics have aged like milk, but you'll be having too much fun to notice much less care.
19. Dr. Robotnik's Mean Bean Machine
Developer: Compile
Publisher: Sega
Fun fact: Dr. Robotnik's Mean Bean Machine is a reskinned version of another puzzle game, Puyo Puyo. This lack of originality (further compounded by Puyo Puyo's own indebtedness to Tetris) should make Dr. Robotnik's Mean Bean Machine an utterly forgettable affair, yet somehow, the reverse is true.
The title's core falling block mechanics are as well-executed as any entry in the genre, and the inclusion of a Sonic-themed story mode adds an extra dimension to proceedings. There's also a neat two-player versus mode, which gives Dr. Robotnik's Mean Bean Machine yet another edge over other, less ambitious Tetris clones.
18. Herzog Zwei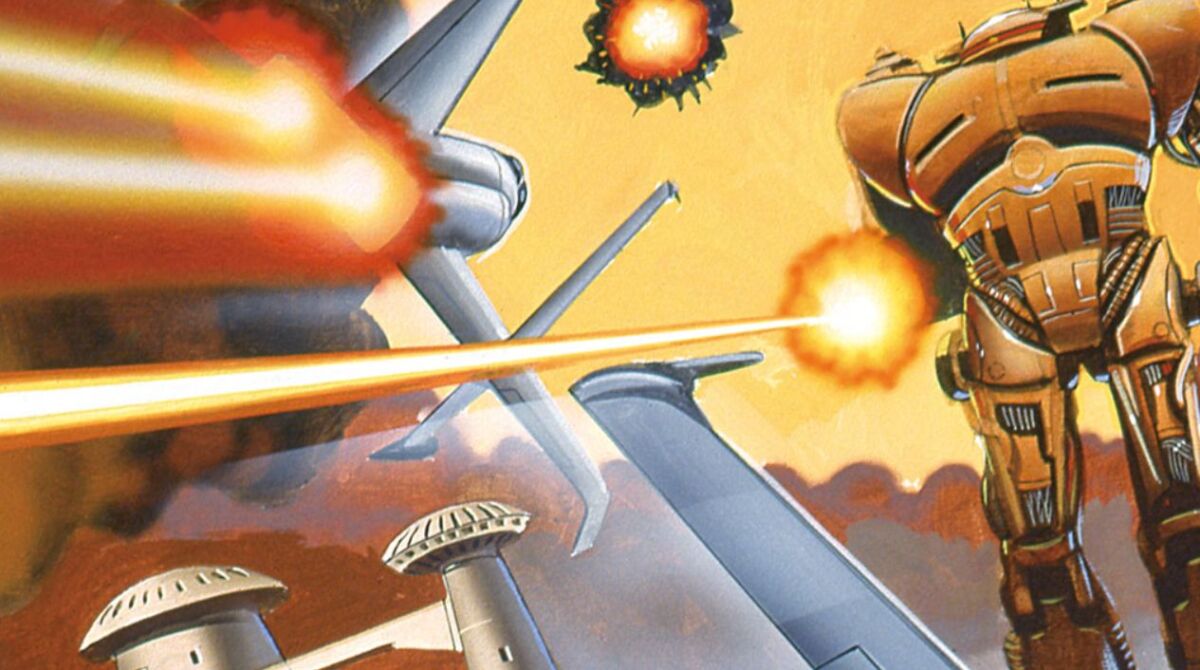 Developer: Technosoft
Publisher: Sega
If the previous entry on this list of the best Sega Genesis games of all time was a tad derivative, the same doesn't apply to Herzog Zwei. Technosoft's 1989 effort is widely cited as one of the most influential real-time strategy games ever released and is credited with inspiring RTS classics such as Dune II, Starcraft, and Command & Conquer.
Fittingly, what made Herzog Zwei such a big deal back in the day is also what makes it so fun to play now. It has a streamlined command system, a gamepad-friendly icon-driven interface, and (relatively) fast-paced tactical gameplay that's just as satisfying on your own or with a friend.
17. Castlevania: Bloodlines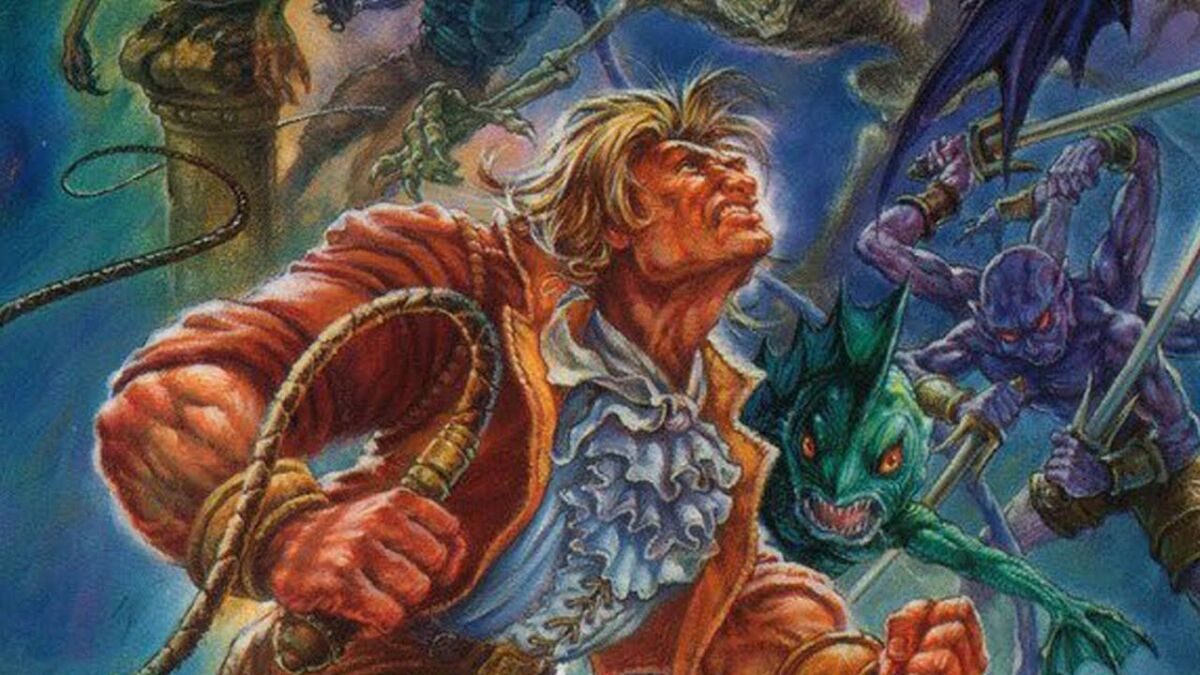 Developer: Konami
Publisher: Konami
Konami developed Castlevania: Bloodlines specifically with the Sega Genesis in mind. So, while this spinoff follows the same basic platformer template as other early entries in the vampire-themed Castlevania franchise, it also caters to Genesis owners' love of fast-paced beat 'em ups.
The upshot of this is that Castlevania: Bloodlines' gameplay has a flavor all its own, while the inclusion of player character-specific branching pathways bolsters its replay value. Castlevania: Bloodline's graphics are also up there with the best the Genesis has to offer – another benefit of Konami playing to the strengths and weaknesses of the console from the get-go.
16. Gunstar Heroes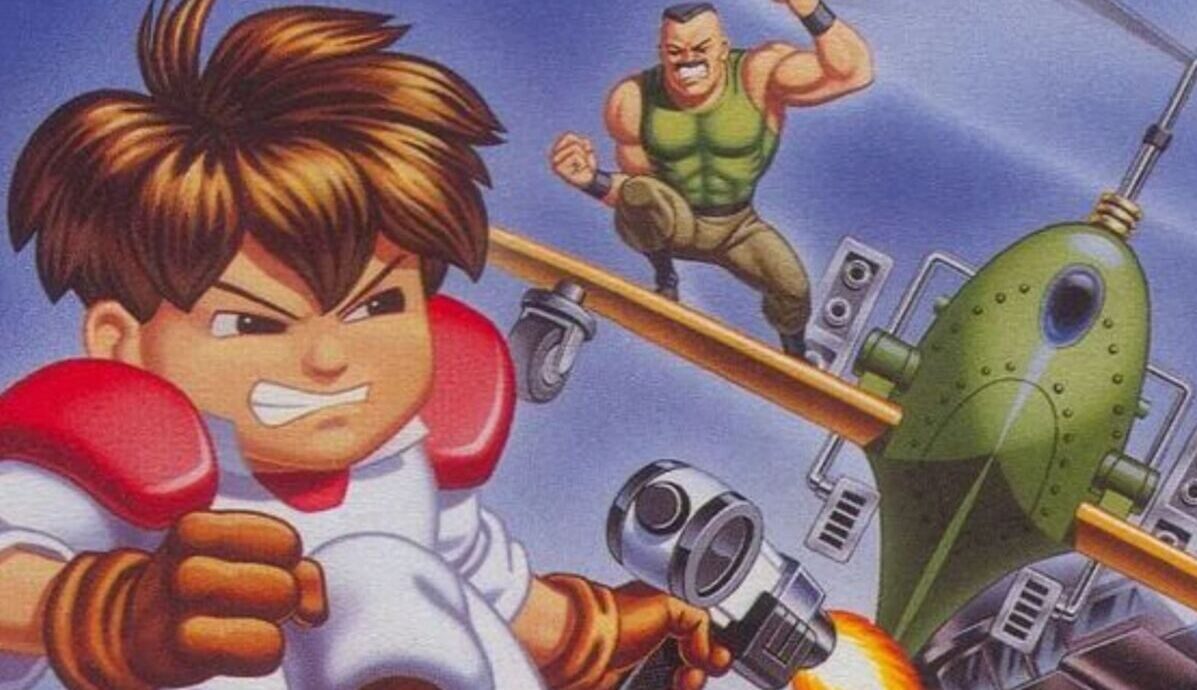 Developer: Treasure
Publisher: Sega
Another run and gun shooter, Gunstar Heroes is an uninterrupted thrill ride from the moment players press "start". This is true regardless of whether you tackle the game's seven stages alone or in two-player co-op mode, collecting and combining weapons as you go.
Part of what keeps Gunstar Heroes' gameplay feeling fresh is this customisation element, and the consistently inventive level design does the rest. Gunstar Heroes looks great too, thanks to developer Treasure's ingenious workarounds for the Genesis' various graphical limitations.
15. Golden Axe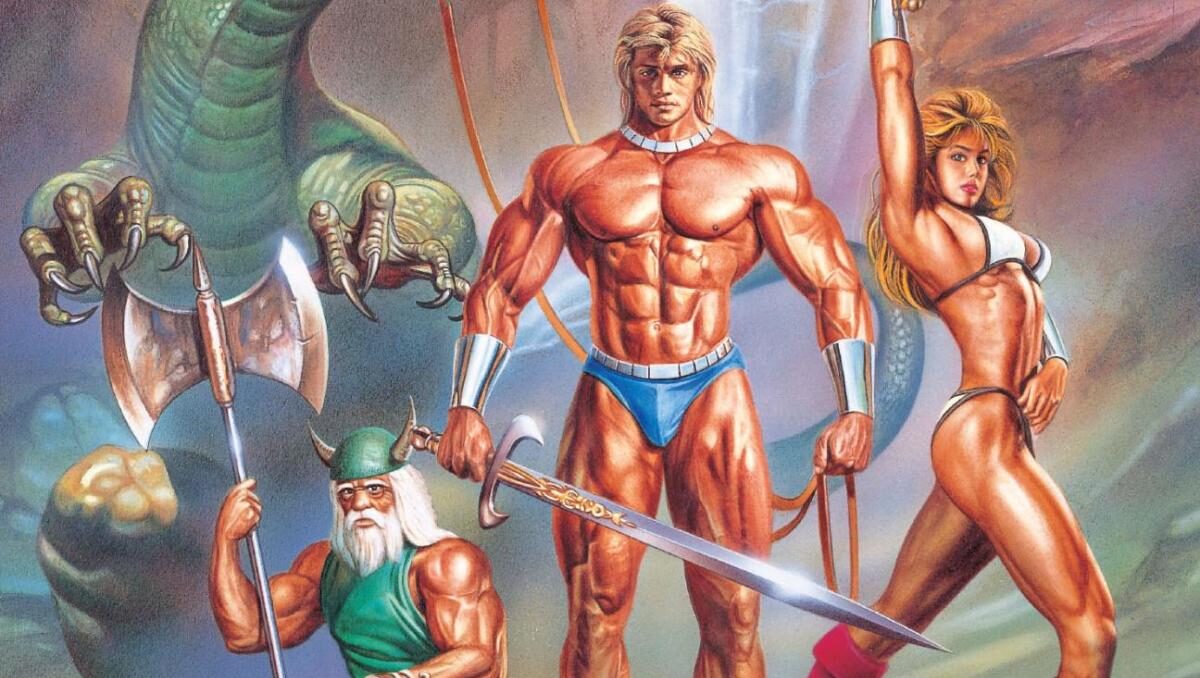 Developer: Sega
Publisher: Sega
The 16-bit era was the heyday of the side-scrolling hack and slash game, which explains why the genre is so well-represented on this list that celebrates the biggest hitters on Genesis. One of the very best is Golden Axe, Sega's 1989 arcade port that takes its cues from the sword and sorcery movies popular at the time.
The close-quarters combat is suitably meaty, and the inclusion of distinct playable characters and rideable creatures staves off monotony. Plus, the Genesis version of Golden Axe features an extra stage, complete with a new – and impressively tough – final boss.
14. Contra: Hard Corps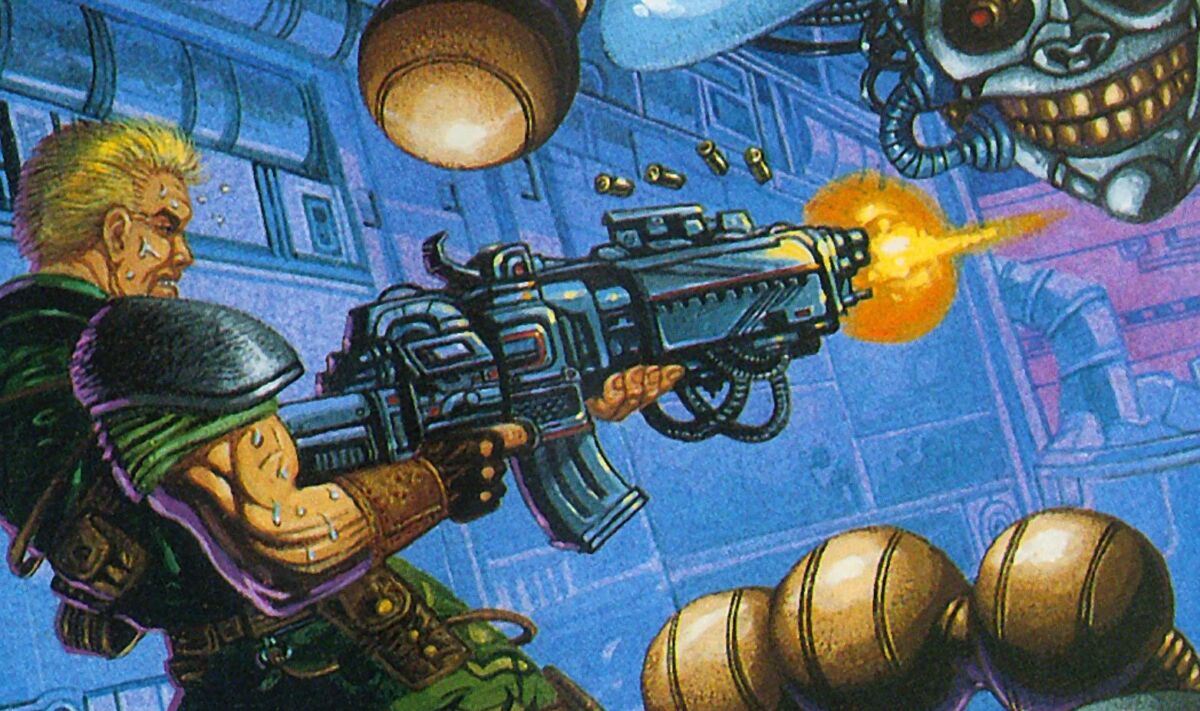 Developer: Konami
Publisher: Konami
Contra: Hard Corps is the first entry in Konami's run and gun franchise to grace a Sega platform, and it proves the maxim that some things are worth waiting for. The game sports several features missing from earlier Contra outings, including four player characters to choose from, a cutscene-driven story, and branching level design.
Contra: Hard Corps bundles these innovations with the same intense gameplay that made its predecessors so great, blending eight-directional shooting with a new slide attack. The result is one of the greatest (not to mention hardest) run and gun games of the fourth generation.
13. Vectorman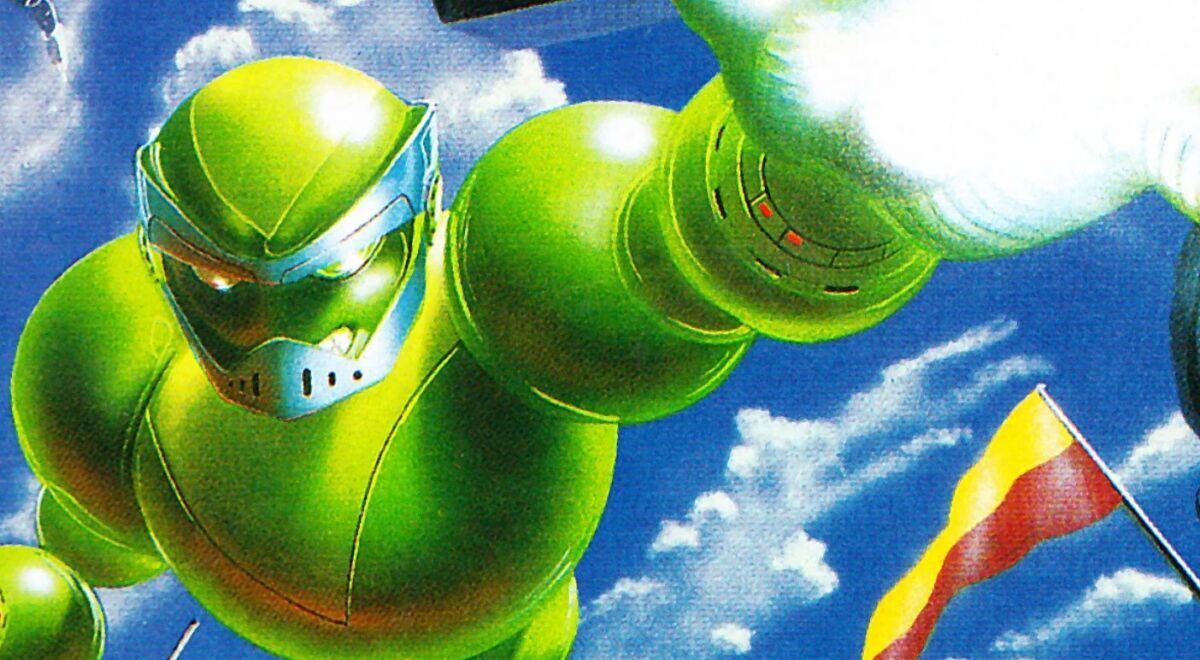 Developer: BlueSky Software
Publisher: Sega
Sega's answer to Nintendo's mega-hit Donkey Kong Country, Vectorman employed pre-rendered 2D sprites to emulate 3D graphics. These visuals were jaw-dropping back in 1995 – helping the Genesis to remain competitive against both the SNES and Sony's PlayStation – and retain a retro charm today.
Vectorman does more than just look pretty, though. It's also a blast to play, thanks to the morphing abilities of its robot protagonist and its 16 highly varied, secret area-filled levels. The latter gives Vectorman plenty of replay potential, and the straightforward control scheme means you'll be more than happy to give the game at least one more go-round.
12. Ecco the Dolphin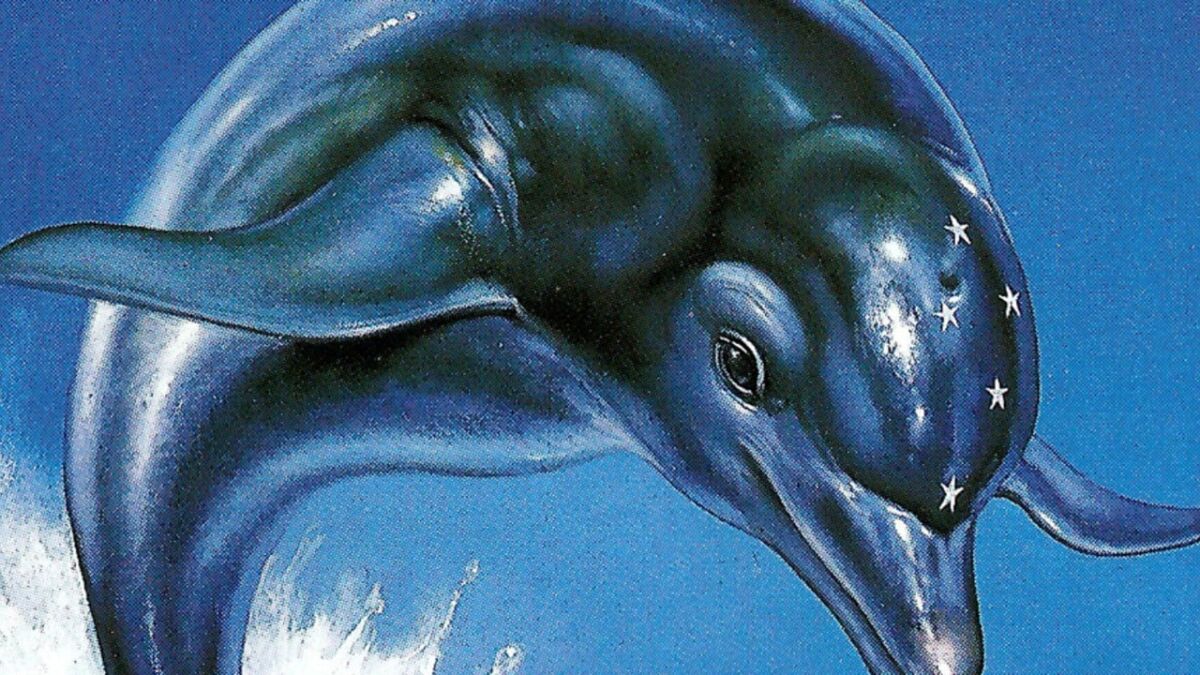 Developer: Novotrade International
Publisher: Sega
Ecco the Dolphin is hands-down the most visually impressive game on this list of the best Sega Genesis games. It's also the most calming – whether you're solving puzzles with Ecco's dolphin song or ramming enemies with his nose, there's something zen-like about gliding through the game's virtual ocean.
This is all the more remarkable given Ecco the Dolphin isn't an easy game, in part because (like a real-life aquatic mammal) Ecco needs to periodically surface for air. Rather than harshing Ecco the Dolphin's mellow vibes, the game's difficulty curve further enhances the overall experience and explains why many fans are eager for Sega to revive the franchise.
11. Desert Strike: Return to the Gulf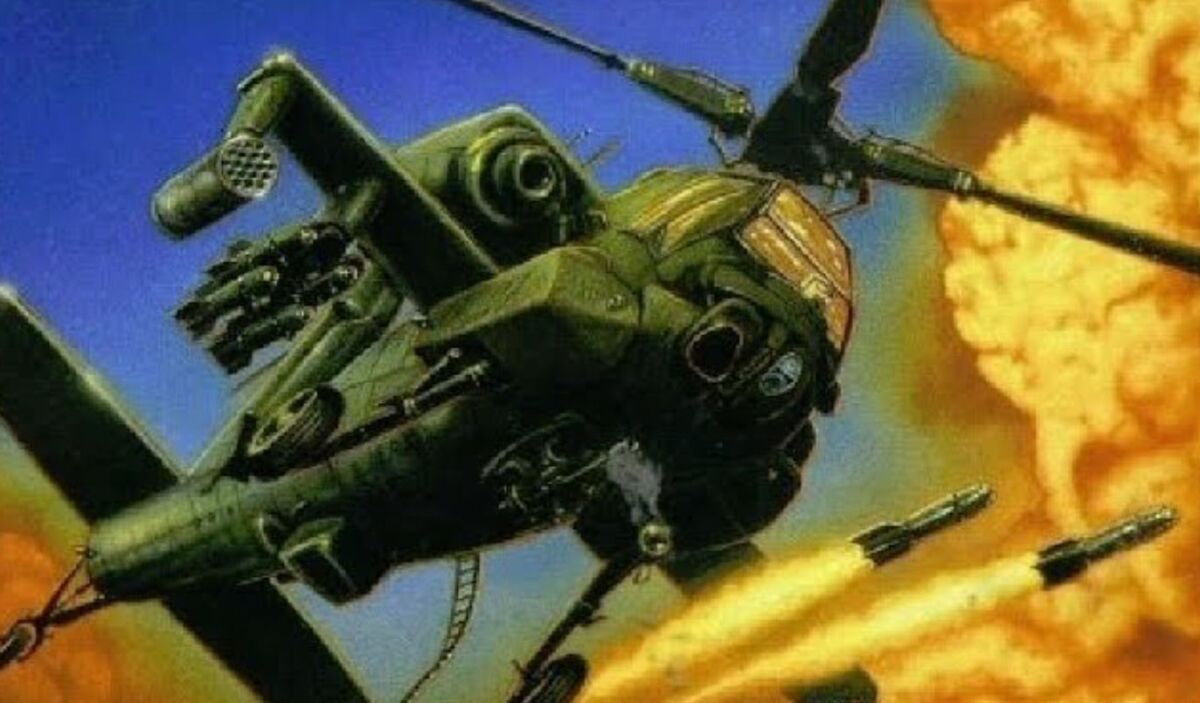 Developer: Electronic Arts
Publisher: Electronic Arts
A shoot 'em up with a tactical edge, Desert Strike: Return to the Gulf drops players into the cockpit of an AH-64 Apache helicopter. The overall aim is to bring down the regime of a crazed dictator, however, there's more to Desert Strike: Return to the Gulf's gameplay than jumping in your chopper and blowing up the bad guys.
To win, you'll need to engage your brain as often as your trigger finger by managing your ammo and fuel levels and even choosing the right co-pilot for the mission at hand. These elements make Desert Strike: Return to the Gulf one of the deeper, more strategic shoot 'em ups – and one of the best.
10. NBA Jam: Tournament Edition
Developer: Midway, Iguana Entertainment (port)
Publisher: Acclaim Entertainment
Few sports games from the fourth generation of video game consoles still hold up today, largely because of the technical limitations of the time. NBA Jam: Tournament Edition is a rare exception to this rule, simply because it doesn't really try to ape real basketball.
Instead, NBA Jam: Tournament Edition emphasises superhuman slam dunks and blatant fouls over realism and rules and is more enjoyable for it. Lightning-quick hoops aside, the game is also brimming with secret characters and Easter eggs to unlock, boosting its overall replayability. Boomshakalaka!
9. Shadowrun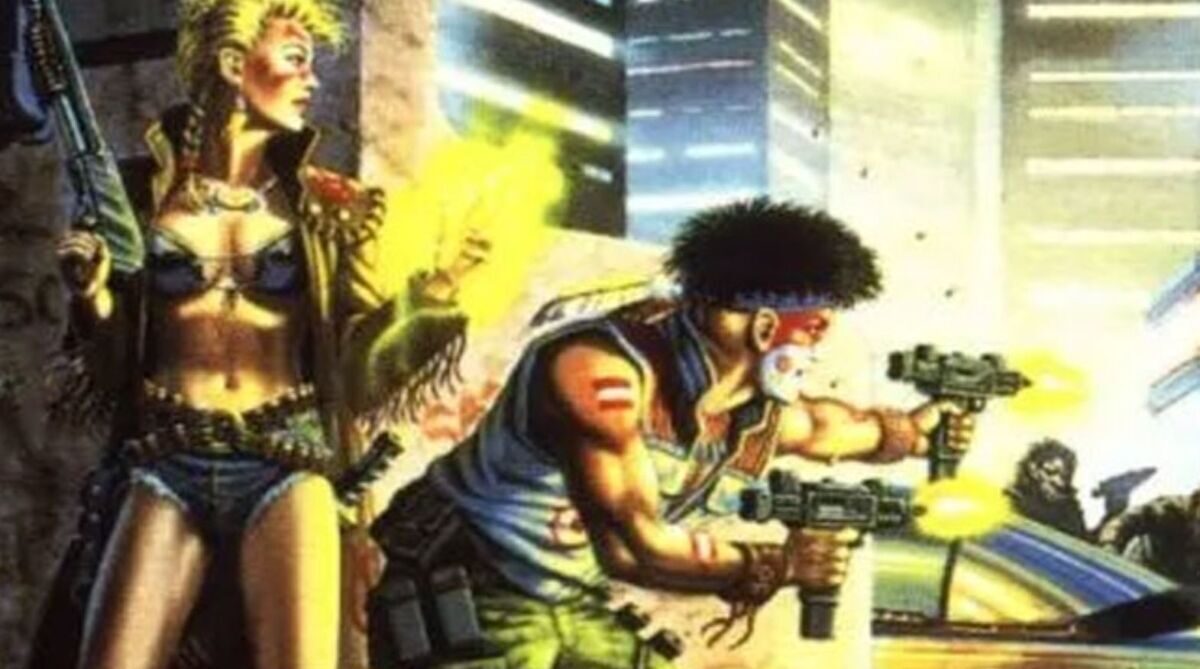 Developer: BlueSky Software
Publisher: Sega
Shadowrun is one of the most "grown-up" titles on this list, and underscores how well the console catered to older gamers. A cyberpunk-themed action RPG, Shadowrun faithfully recreates the complex mythology and dark tone of the pen-and-paper role-playing game it's based on.
The story is compelling, the top-down exploration and combat are equally worthwhile, and the character customisation options are suitably granular. Shadowrun also includes special stages set inside a vast computer network that provide a welcome break from its core gameplay loop. This lends Shadowrun a real air of freedom, a sensation further reinforced by the game's open world design.
8. Beyond Oasis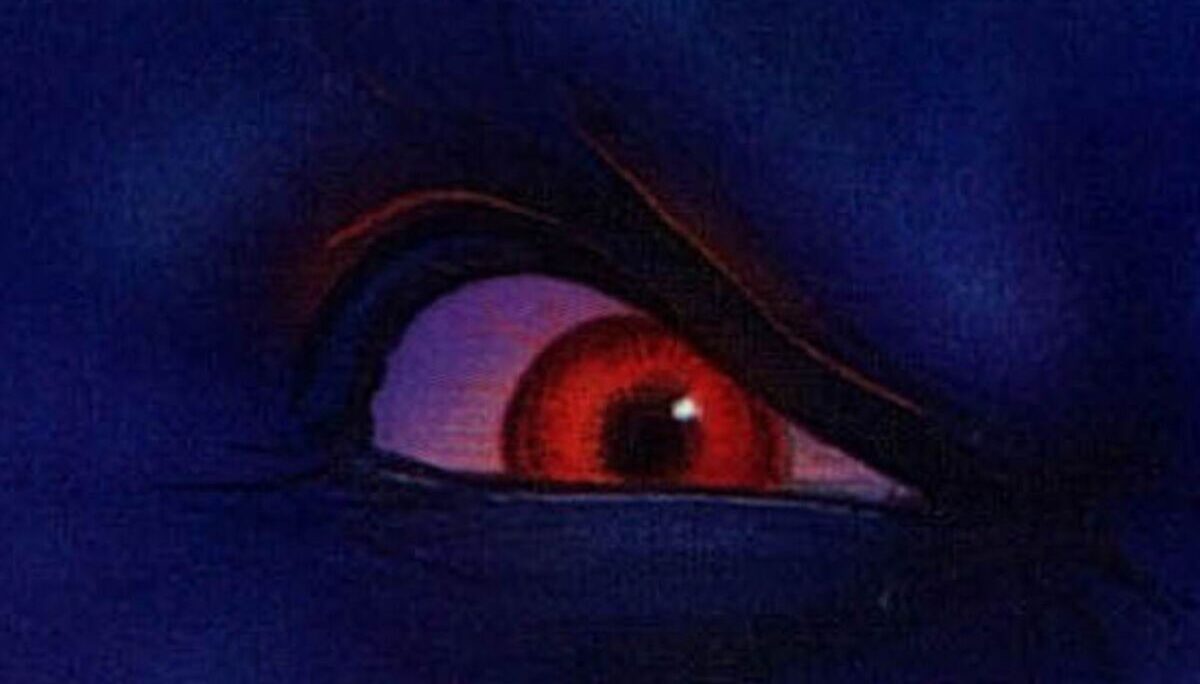 Developer: Ancient
Publisher: Sega
Sega Genesis owners missed out on SNES exclusive The Legend of Zelda: A Link to the Past, but Beyond Oasis did a decent job of filling the console's Legend of Zelda gap. Heck, Ancient's 1994 action-adventure game even brings some new ideas to the table.
Notably, the title spices up its hack and slash combat with magic-powered special attacks. Beyond Oasis' vibrant, anime-inspired graphics are a delight as well, and far outshine A Link to the Past's more simplistic visuals.
7. Flashback: The Quest for Identity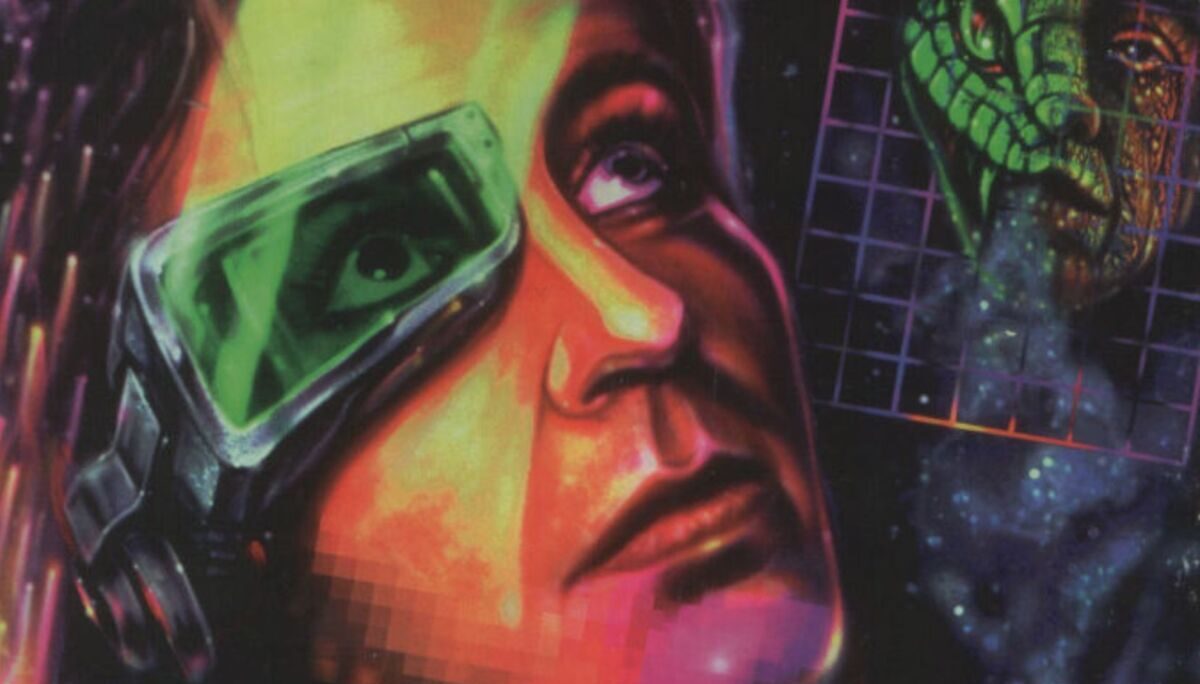 Developer: Delphine Software International
Publisher: U.S. Gold
U.S. Gold billed Flashback: The Quest for Identity as "a CD-ROM in cartridge" back in 1992, and if that was overselling this sci-fi game a tad, it wasn't too far off the money, either. Developer Delphine Software International brought Flashback's player character Conrad and his alien enemies to life via rotoscoping, resulting in the most fluid animations possible with 16-bit technology.
This heightened sense of realism, coupled with the game's intense platformer action and cinematic storytelling sensibilities, made Flashback: The Quest for Identity the most immersive title in the Genesis library.
6. Shinobi III: Return of the Ninja Master
Developer: Sega
Publisher: Sega
Shinobi III: Return of the Ninja Master isn't just one of the best Sega Genesis games of all time – it's also one of the best ninja games of all time, too. Eschewing the punishing difficulty of its 1989 predecessor, The Revenge of Shinobi, this hack and slash/platformer hybrid expands the number of attacks at protagonist Joe Musashi's disposal.
This means more fun for players – as does the sequel's faster-paced gameplay. Shinobi III even features special stages with Joe on either horseback or motorised surfboard that encapsulate the franchise's welcome pivot to more up-tempo level design.
5. Mortal Kombat II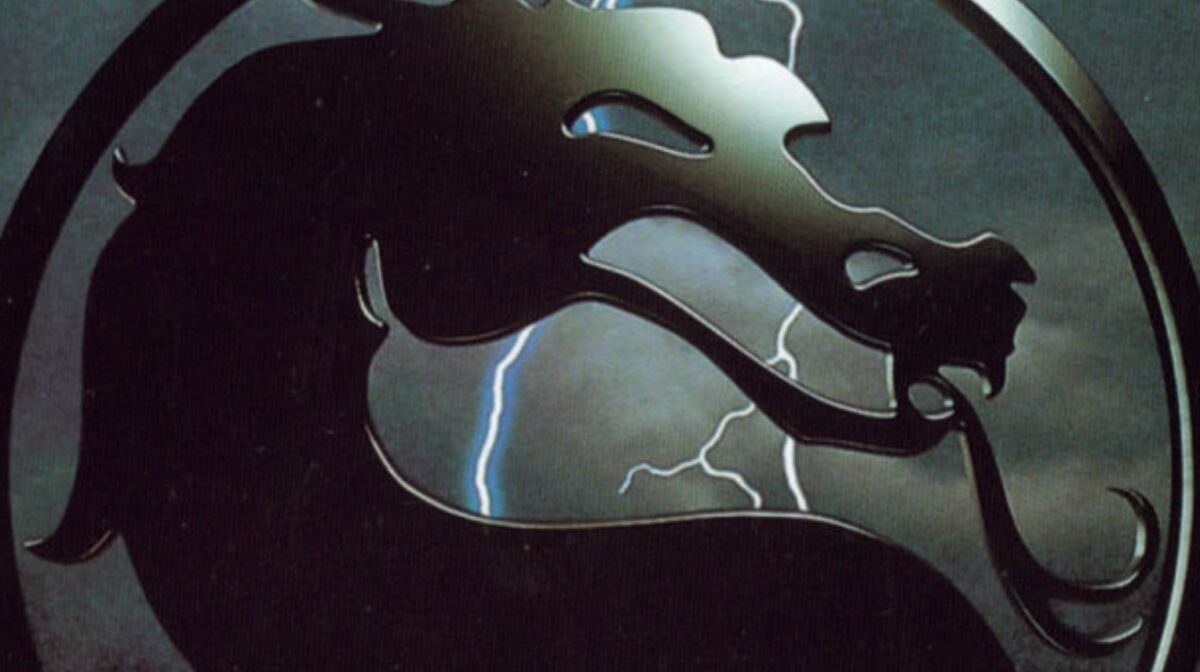 Developer: Midway, Probe Entertainment (port)
Publisher: Acclaim Entertainment
Mortal Kombat II is so much better than the original Mortal Kombat, it's almost embarrassing. The second entry in the Mortal Kombat franchise retains the graphic violence that made its predecessor such a phenomenon, only this time, it's paired with more robust fighting game mechanics. As sequels go, you could say it's a flawless victory.
Mortal Kombat II's graphics and audio have both undergone a noticeable upgrade, as well, lending the game a more atmospheric vibe. True, it lacks the depth or audio-visual polish of its successor, but its superior roster of fighters and more accessible mechanics trump these superficial improvements.
4. Phantasy Star IV: The End of the Millennium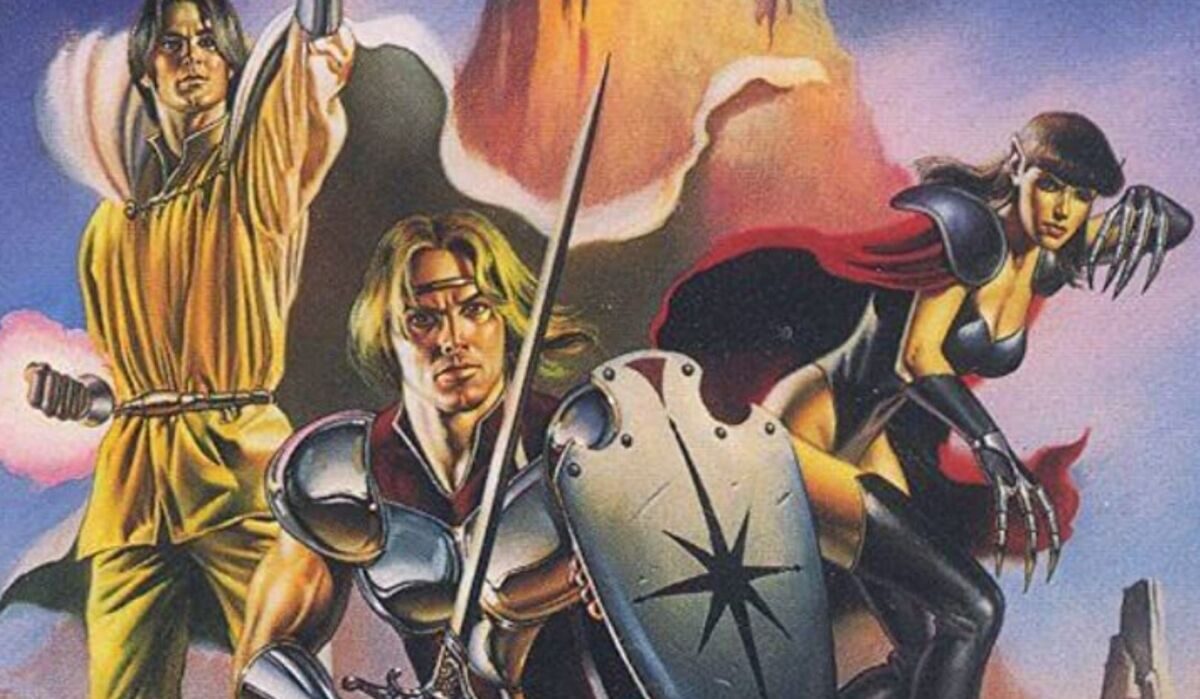 Developer: Sega
Publisher: Sega
Phantasy Star IV: The End of the Millennium was the final installment in the original, non-online multiplayer franchise – and it sure did end things on a high note. The team at Sega outside themselves with the fourth Phantasy Star game, adding new wrinkles to the turn-based combat system and beefing up the storytelling with manga-inspired cutscenes.
Phantasy Star IV also included some welcome updates to the exploration aspect of the franchise's established formula. Now, players could interact with background items, making the Algol Star System feel more alive than ever before. JRPGs really came into their own during the 16-bit era, and Phantasy Star IV was at the forefront of this revolution.
3. Street Fighter II': Special Champion Edition
Developer: Capcom
Publisher: Capcom
Mortal Kombat devotees are probably howling right now, but let's be real: Street Fighter II': Special Champion Edition deserves to rank higher on this list of the best Sega Genesis games. As good as Mortal Kombat II is, it comes up short compared to Street Fighter II' (pronounced "Street Fighter Dash") in every way that matters.
Street Fighter II's mechanics are deeper, its animations more fluid, and its roster better balanced and more varied. The Special Champion Edition builds on these strengths by making the original game's four boss characters playable, proving it's possible to improve on perfection. No wonder people are still playing it today.
2. Streets of Rage 2
Developer: Sega, Ancient, Shout! Designworks, MNM Software, H.I.C.
Publisher: Sega
While there's something to recommend about every entry in the Streets of Rage franchise, for our money, the best of the bunch is Streets of Rage 2. A side-scrolling beat 'em up, it improves on the core mechanics established by its predecessor by adding more distinctly different playable characters and broadening the move set at the player's disposal.
The graphics are sharper as well, and composer Yuzo Koshiro's techno soundtrack (with contributions by Motohiro Kawashima) straight-up slaps. Subsequent Streets of Rage installments are essentially riffs on Streets of Rage 2, yet rarely reach the same heights as this absolute 16-bit icon.
1. Sonic the Hedgehog 3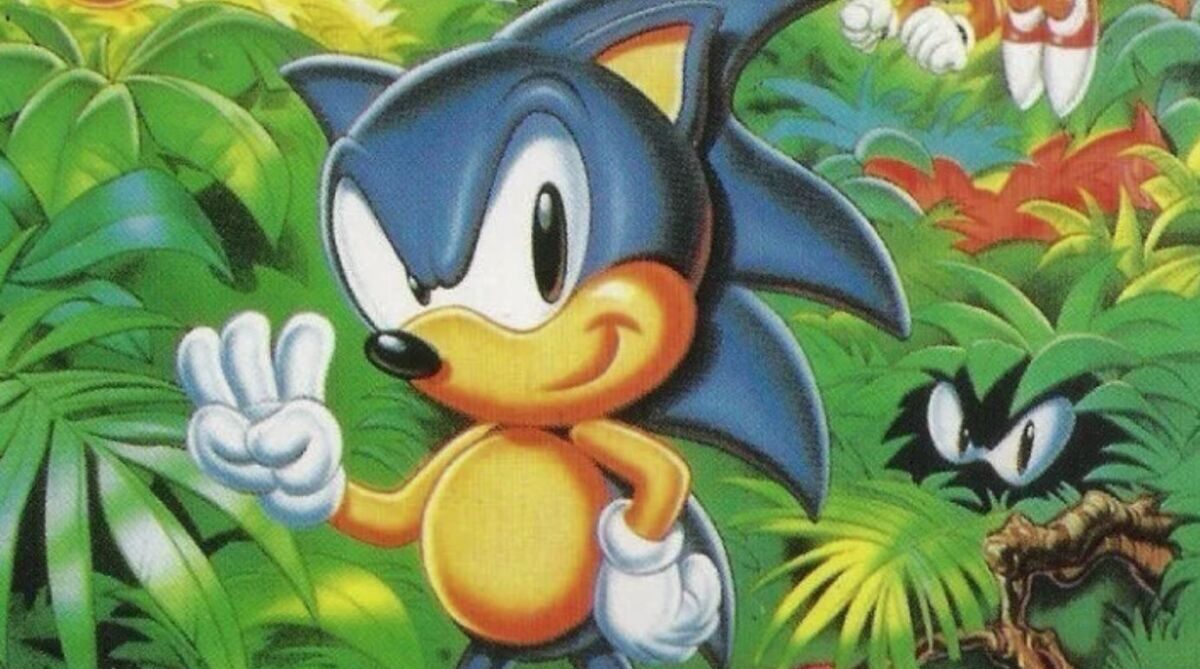 Developer: Sega Technical Institute
Publisher: Sega
Sonic the Hedgehog 3 is arguably the platonic ideal of what a Sonic game should be. All the core components of the franchise (the frenetic platformer gameplay, bright graphics, and smart level design) are present and accounted for here, and polished to the nth degree. Yet Sonic the Hedgehog 3 does more than just iterate, it innovates, too.
There's a greater emphasis on exploration and non-linear gameplay in this third installment, and to Sega's credit, these additions gel well with the franchise's speed-oriented formula. Honestly, we only have one complaint about Sonic the Hedgehog 3, and it's that it's best enjoyed in tandem with Sonic & Knuckles. But really, who ever complained about having too many Sonic games on their shelf?
READ NEXT: 20 Best Dreamcast Games of All Time
Some of the coverage you find on Cultured Vultures contains affiliate links, which provide us with small commissions based on purchases made from visiting our site. We cover gaming news, movie reviews, wrestling and much more.