Fighting game fans will likely wax lyrical about their favourite franchise, with their answers likely ranging from Street Fighter to Soulcalibur, Virtua Fighter to Bloody Roar. I'm sure there's someone out there who would even say Sonic The Fighters, because they're a bit of wrong'un. However, if someone said Mortal Kombat was their favourite fighting game series, it'd be hard to disagree with them.
This isn't to say that's because every single Mortal Kombat game is fantastic, because that's absolutely not the case. As much as the series has been incredibly successful over the years, there's been plenty of duds along the way. Luckily, we're on hand for a definitive ranking of every Mortal Kombat game in the series, including the weird spin-offs.
Ranking the Mortal Kombat Games
15. Mortal Kombat: Special Forces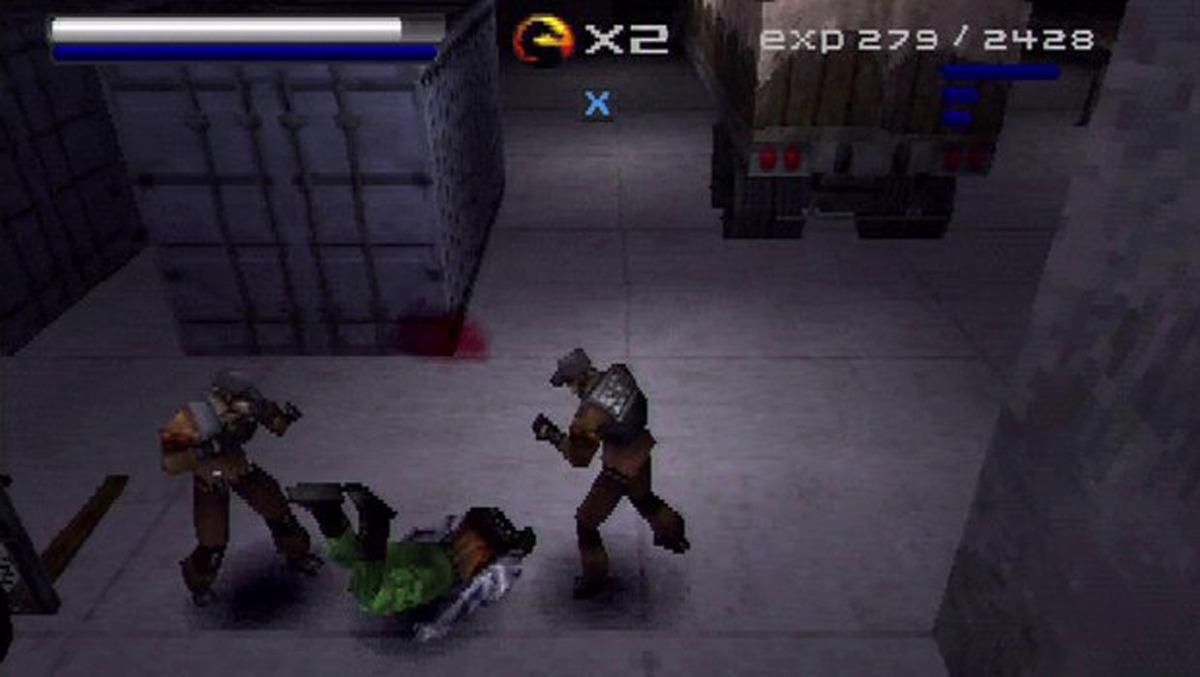 For those in the know about Mortal Kombat, this entry isn't really a surprise. Mortal Kombat: Special Forces allows players to take on the role of Jax as he hunts down Kano. Sounds good so far, but Special Forces is a third-person action adventure game that's just a bit rubbish. During development, series co-creator John Tobias left Midway, along with several other staff members, leading to the game being gutted as a result.
Like most 3D games back in the late 90s/early 2000s, players explored boring looking levels, murdered identikit goons and looked for keys to unlock doors. You know a game is bad when the series' creator, Ed Boon, comes out on Twitter years later to say that the game and its development were riddled with issues. Special Forces is very much the dark stain on Mortal Kombat's legacy, though the next game on this list isn't much better.
14. Mortal Kombat Mythologies: Sub-Zero
The other low entry that doesn't come as a surprise, Mortal Kombat: Mythologies: Sub-Zero was Midway's first attempt at branching the series out into other genres, this time opting for a side scrolling platformer/beat 'em up. It's also equal parts incredibly hard and utterly terrible, making for a game that's great to watch streamers suffer as they play it, but god awful to actually play.
Launching in 1997, MK Mythologies: Sub-Zero is another prequel to the main series, this time focusing on the icy blue ninja. There's some good qualities here, as a game that hyper-focuses on one of the series' most iconic characters seems like a winner. Historically, Mythologies is also significant as it's the last MK game to use digitised actors for its graphics. Still, all of this didn't stop the game from being absolutely awful.
13. Mortal Kombat 4
The first proper fighting game of the series on this list, Mortal Kombat 4's real flaw has been age. Quite frankly, that could be applied to a lot of games in the series, or just gaming in general, but Mortal Kombat 4 suffers more than most. This iteration of the series was the first to adopt 3D graphics in favour of the digitised actors that the series pioneered for years prior, and time has really been unkind to the transition.
MK 4, while moving towards 3D graphics, still tried to retain the same gameplay as the games before it, meaning something was lost in transition. Ultimately, MK 4 is remembered mostly for its unintentionally hilarious endings, which have been memed to death in the two decades since the game has launched. Immortality comes in many forms, and laughably bad cutscenes is certainly one way of going about it.
12. Mortal Kombat Vs DC Universe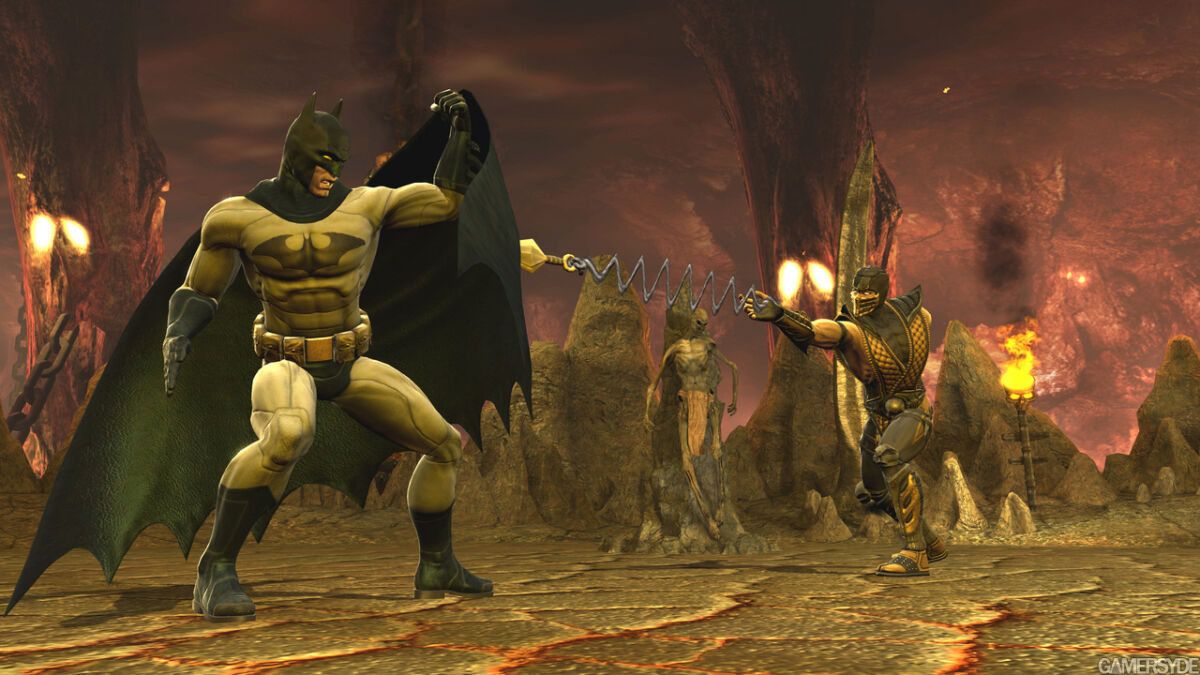 This one hurts, considering the fact that seeing the universe of DC and Mortal Kombat clash is a dream come true for plenty of gamers. The idea of Scorpion beating the snot out of Batman sounded great on paper, and it was in practice too. You know, when Scorpion became a DLC character for the first Injustice game anyway. As for when the two franchises collided in Mortal Kombat vs DC Universe, the end result just wasn't very good.
The game suffered from plenty of issues, the most notable for fans being the dreaded teen rating. MK games have been celebrations of gore since the series' inception, yet here comes MK s DC with its weak-ass fatalities. The fact that the game was developed in the midst of Midway going under, with the company filing for bankruptcy six months after launch, likely didn't help.
If nothing else, MK vs DC sold really well, and it influenced a new wave of fighting games that focused on storytelling in their single player content, which is always nice.
11. Mortal Kombat: Deadly Alliance
This isn't necessarily where the list gets good or anything, as Deadly Alliance is a flawed game that has plenty of issues, but it does establish a lot of the building blocks that would come to define the series going forward. Deadly Alliance is also the first Mortal Kombat game to introduce proper 3D movement in regards to gameplay, with mixed opinions on that one. It reinvigorated the series, but against games like Tekken, Virtua Fighter and Soulcalibur, Mortal Kombat in 3D always felt clunky.
Deadly Alliance saw the story of the game take a greater focus, with villains Quan Chi and Shang Tsung teaming up to be a pair of naughty boys, killing off main protagonist Liu Kang in the process. It was a bold move from the developers, and the introduction of Konquest, the first iteration of the series' story mode, and the shop-like Krypt, are features MK games still use to this day.
Shame the gameplay was a bit naff.
10. Mortal Kombat: Armageddon
The same criticisms levied at the gameplay in Deadly Alliance can be made here, but MK Armageddon, the seventh installment of a series that had been going for over a decade by that point, was nothing less than an unabashed celebration of the series as a whole. The roster included every MK character you could think of, and included a story that ties pretty much the entire series in a nice little bow.
The roster includes over 60 characters, and the game implements plenty of new features that range somewhere between hit and miss. The ability to create your own character was a hit, but the "create-a-fatality" system was quite the large miss. The game was somewhat scaled back in favour of the larger roster and story mode too, but you could also play a kart racing mini game that was more fleshed out than it had any right to be. A mixed bag, then.
9. Mortal Kombat: Deception
Arguably the best entry of the 3D era of Mortal Kombat, Deception managed to find the right balance of all of its key features to create a game I'm still pretty fond of to this day. Don't get me wrong, the 3D fighting is still a bit of a chore to deal with, but the full package that is Deception is pretty decent, building off the formula that Deadly Alliance created.
The Konquest story mode was expanded to include a brand new character who could explore the six realms, interact with the various characters and complete quests. It's probably a load of old tosh these days, but I loved it back in the day when I was too young to actually be playing Mortal Kombat. Bundle all that together with some fantastic minigames, a good selection of characters and a Krypt mode that doesn't want to give me a heart attack (thanks, modern MK jump scares), and you've got a good game right there.
8. Mortal Kombat (1992)
Honestly, the original Mortal Kombat deserves its place on this list as being the game that started it all. Launched in 1992, Mortal Kombat kickstarted the whole "violent video game" debate when players started ripping out each other's spines or flaming the skin off their opponent's bones. You know, standard stuff.
Like the rest of the games before it on this list, the gameplay wasn't exactly up to the same standards of other games out at the same time. Between the likes of Street Fighter 2 and Fatal Fury, Mortal Kombat's core gameplay just didn't cut the mustard, but who cares about all that when Raiden just electrocuted a Jean Claude Van Damme rip off to death. No wonder the series became so popular.
7. Mortal Kombat 3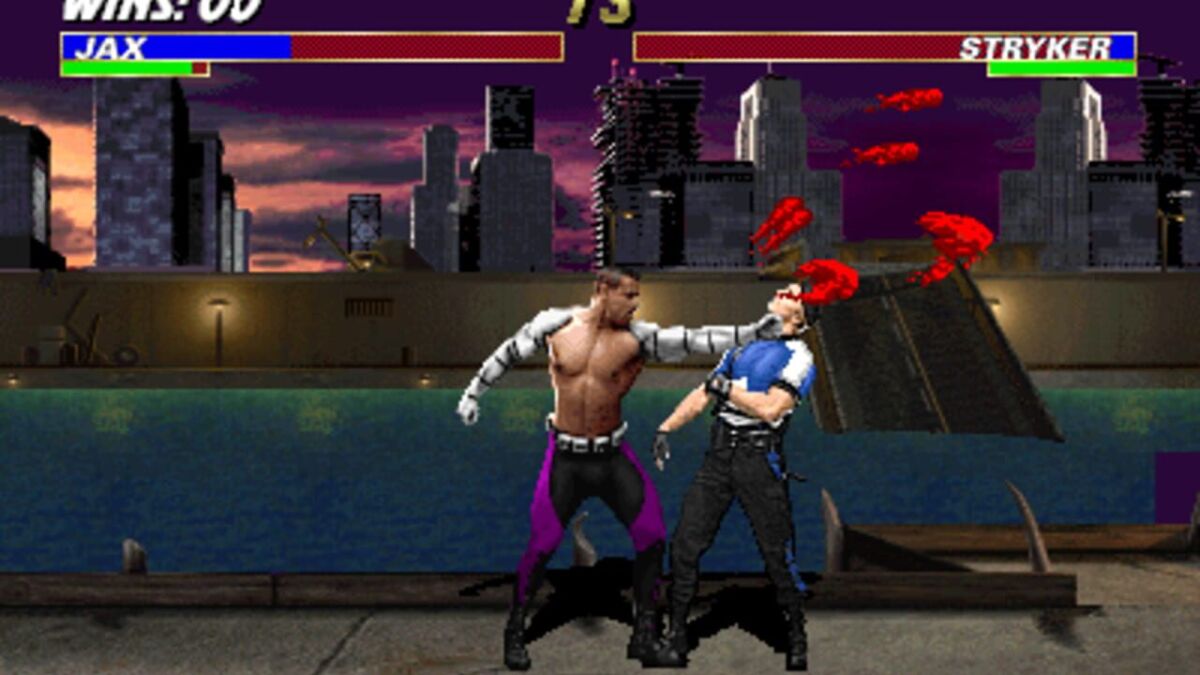 The last of Mortal Kombat's digitised fighting games, Mortal Kombat 3's gameplay was a massive improvement over the first game in the series, with a faster pace, more aggressive combos and plenty of special moves for every character. The stages themselves were also fantastic, introducing the MK classics, or "klassics" like Subway and Soul Chamber. The fatalities, however, left a lot to be desired.
The game would be improved that same year with the release of Ultimate Mortal Kombat 3, a stand-alone updated version of the game which would include more classic characters and stages, while improving the gameplay too. Unfortunately, the updated version still didn't include Johnny Cage, so clearly it doesn't deserve to go any higher on this list.
6. Mortal Kombat: Shaolin Monks
Third time's the charm is a pretty accurate statement, particularly as far as Mortal Kombat spin-offs go. After failing pretty spectacularly with Mythologies: Sub-Zero and Special Forces, Midway tried one more time to turn Mortal Kombat into something more than a fighting game, launching MK: Shaolin Monks in 2005, and the result is a damn fine co-op beat 'em up and love letter to MK fans.
Playing as Liu Kang and/or Kung Lao depending on if you're with another player, you go through the events between Mortal Kombat 1 and 2, as you try to hunt down Shang Tsung and protect Earthrealm. The fluid combat system allowed players to continue their combos in any direction, and the gameplay easily blended in moves and fatalities from the character's repertoire. Ed Boon has often teased a HD update for this game, but seriously, most MK fans would love to see it.
5. Mortal Kombat 2
Arguably the pinnacle of the original run of Mortal Kombat games, Mortal Kombat 2 was a leaps and bounds improvement over the first game. Of course, the sequel added new characters and locations to the mix, like the iconic Dead Pool stage, but the real value came from enhancements under the hood, as gameplay improvements allowed for a more rewarding experience.
The case could be made that MK 2 is perhaps Mortal Kombat's most enduring legacy game, with fans and even Ed Boon occasionally stoking the fires that the game still has some secrets left to find. As a fighting game, it perhaps hasn't held up quite as well as a game like Street Fighter Alpha or Third Strike, but Mortal Kombat 2 opened up fighting games to a whole new audience, and you can't put a price on that.
4. Mortal Kombat X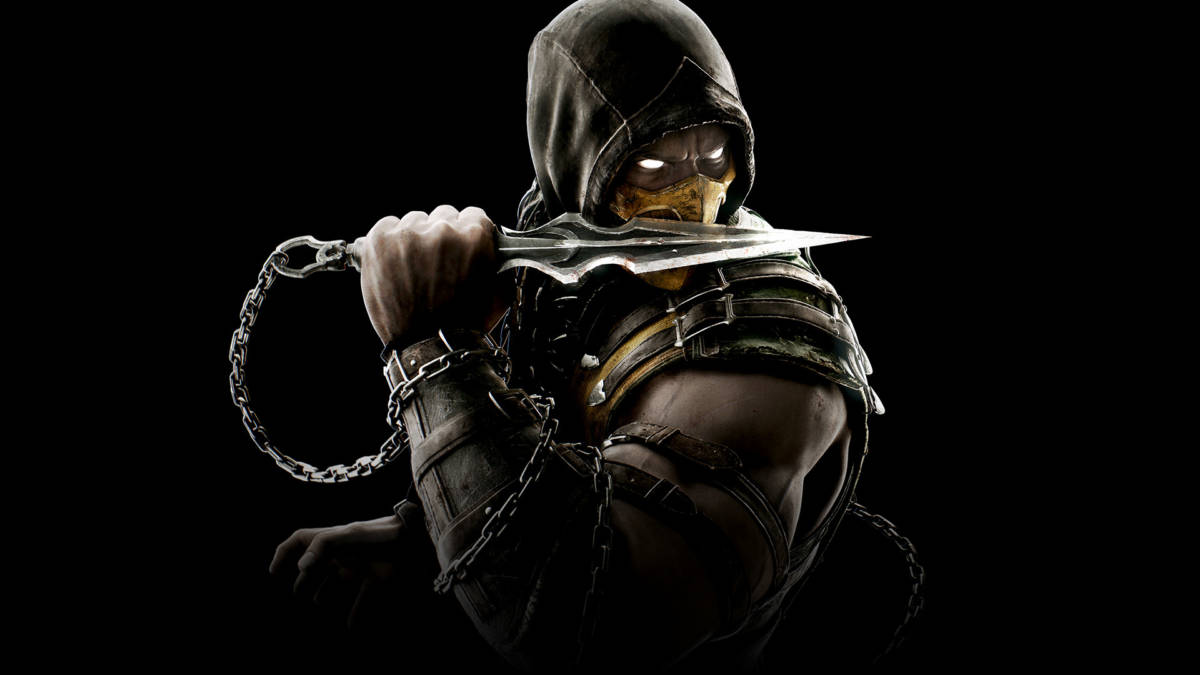 It's hard to dispute that the modern run of Mortal Kombat games have been the best the series has ever been, which is why all three games occupy the top spot, but the challenge comes in individually placing them.
While introducing a lot of features and content that would redefine Mortal Kombat and improve the game going forward, Mortal Kombat X just isn't quite up there with the other two games, largely due to its overall tone. It comes across a bit too serious for a silly game about murdering brightly coloured dudes as violently as possible.
Still, Mortal Kombat X is a fantastic fighting game, introducing the variation system that completely overhauled the gameplay experience. Each character has three variations which alter their moves and game plan in key ways, increasing the game's match-up combinations exponentially. The story mode was also a huge step up from the previous game, taking the series in new directions, while the Towers mode added constantly changing challenges to keep players coming back.
3. Mortal Kombat 11
The most recent entry on this list, Mortal Kombat 11 would likely be the pick for many to go on top of this list, and rightly so. It is a fantastic game, improving on the modern trilogy's formula with impressive visuals, a bonkers story mode littered with fan service and an improved Towers mode that offers plenty of rewards that players can keep coming back to.
By all rights, it's brilliant, and you can see Terminator fight Robocop as part of MK 11 Ultimate, so that's an added bonus.
Perhaps the game's biggest innovation is the custom variation system, with players able to create individual loadouts for each character that include new skins, cosmetic accessories and a selection of special moves, all curated by the player. It's an engrossing system that encourages player experimentation, or to just play dress up with the cool skins and colours.
2. Mortal Kombat 1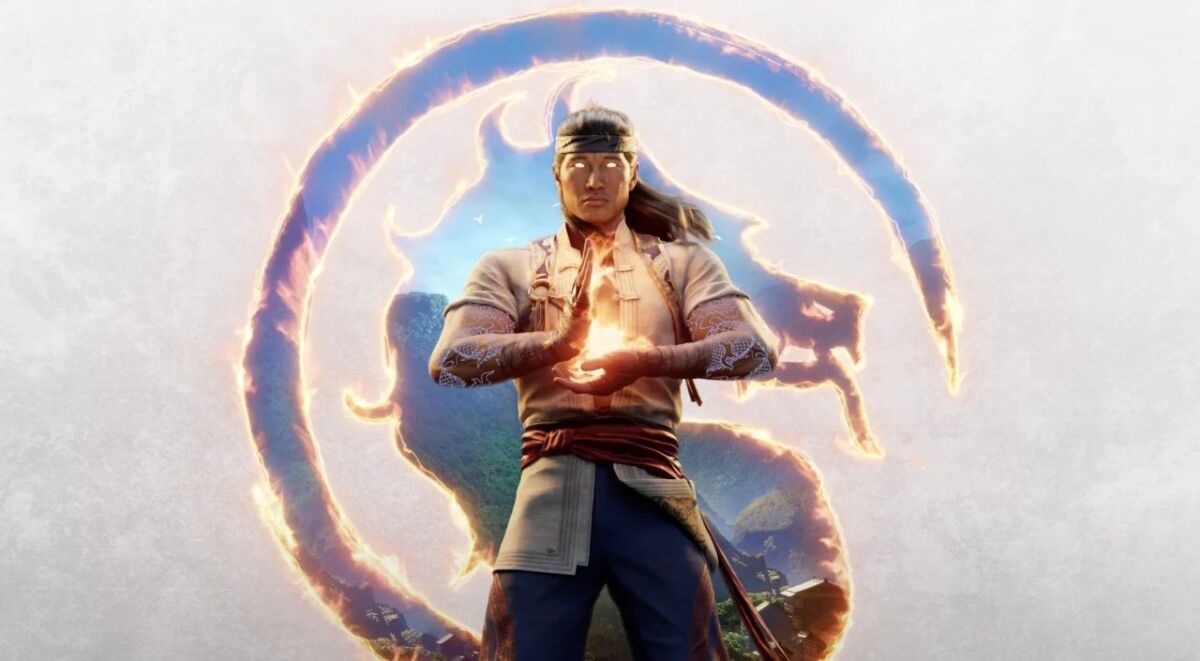 It might be a bit too early to say that Mortal Kombat 1 is one of the best games in the entire franchise, but given how much it improves on the gameplay of the previous game, Mortal Kombat 11, it's clear that NetherRealm have found a winning formula with MK1.
Another reboot for the series, Mortal Kombat 1 takes place in a New Era created by Liu Kang, in which character origins and relationships are completely different than what they have been in the past. The gameplay has been updated too, with greater emphasis on combo freedom thanks to the new air kombos and the Kameo Fighter system, which lets you call in an assist character to deal extra damage.
Between the always excellent campaign mode, the improvements made to the gameplay, or the massive Invasions mode, Mortal Kombat 1 is filled with content for everyone to enjoy. Of course, you could also just try your luck in the game's many online competitive modes too.
1. Mortal Kombat (2011)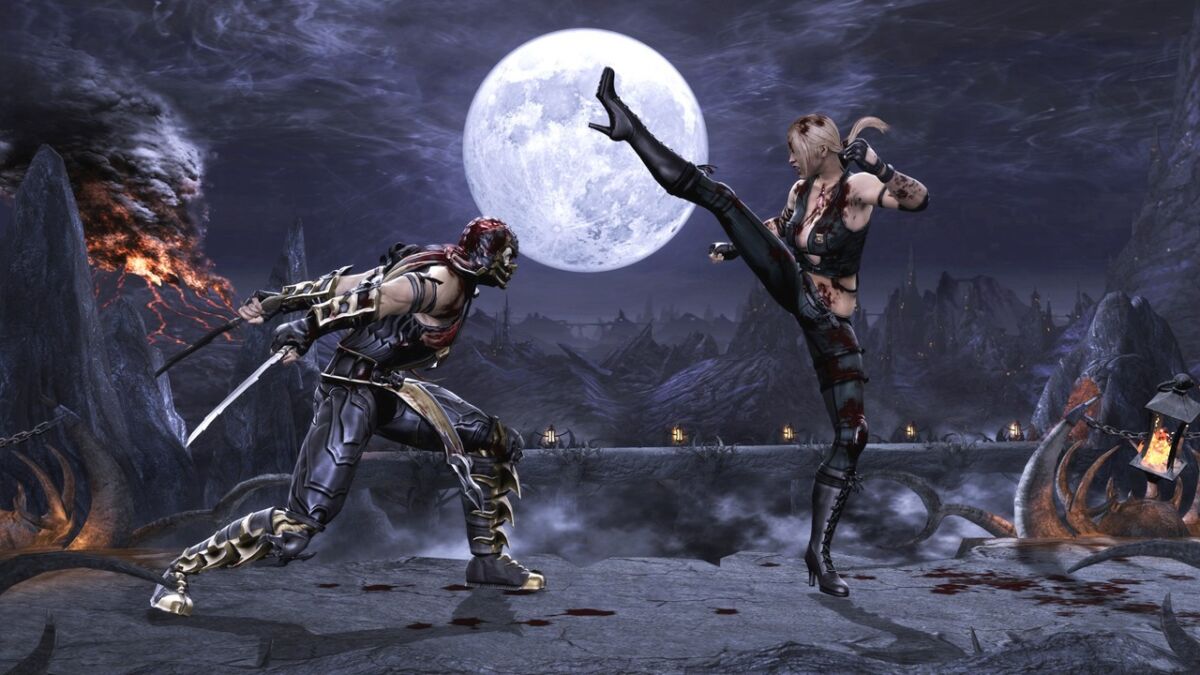 Perhaps an unpopular pick, but Mortal Kombat 2011 feels like a pure distillation of what it means to be a Mortal Kombat game. The gore, the over the top characters and just the general silliness of the entire series is on full display in this game, and it's all the better for it.
Mortal Kombat 2011, or MK 9 as it tends to be called, captures the spirit of those first Mortal Kombat games, yet applies it to a more modern setting and framework, and creates a brilliant game as a result. Sure, the actual fighting might not be as refined as what came afterwards, but who cares? Noob Saibot just ripped a dude in half, it's awesome.
MK X and MK 11 introduced systems that were designed to regurgitate content on a regular basis to keep players engaged, and while there's value in consistent player numbers, Mortal Kombat 9 felt like it was crafted with love. That feeling is best displayed in MK 9's Challenge Tower mode. Instead of a rolling set of challenges, the Challenge Tower offers 300 challenges that have been refined, creating a more involved final product as a result. 300 bespoke challenges are better than an infinite supply of challenges designed by algorithm.
It's a weird distinction to make, but decisions like this allow MK 9 to feel like it retains more of its identity than other games, and that means more than anything for a franchise as bombastic as Mortal Kombat.
READ MORE: Mortal Kombat's Mythology: The Darker Reaches of Lore
Some of the coverage you find on Cultured Vultures contains affiliate links, which provide us with small commissions based on purchases made from visiting our site. We cover gaming news, movie reviews, wrestling and much more.