As the successor to the NES, few consoles are as beloved by gamers as the Super Nintendo Entertainment System (SNES) is. For many gamers, it's where they first fell in love with the medium, while for others, it epitomizes the absolute height of 2D and retro gaming. Regardless of why the system is so beloved, though, the many great games on the console no doubt play a hand in that.
From all-time classics in some of Nintendo's biggest franchises to the creation of fun new series to the evolution of gameplay as we know it, the strong reputation of SNES games is well deserved. So, with these factors in mind, here are our picks for the twenty best SNES games.
The Best SNES Games
20. SimCity
Developer: Nintendo EAD
Publisher: Nintendo
There were basically no console games at the time of SimCity, save perhaps Mario Paint, that allowed players to be this creative. Taking on the job of Mayor and City Planner all in one, players are free to build a city however they like, provided they've got the resources.
Managing supplies, creating a city in your own image, and inevitably dealing with one crisis after another in hopes of appeasing the citizens is what makes a game like SimCity tick, and it was pretty much the first of its kind. It might sound stressful, but it's also a total blast.
19. Super Punch-Out!!
Developer: Nintendo
Publisher: Nintendo
As is the case with many of the best games on the SNES, Super Punch-Out!! benefits from having much of the legwork done by its predecessor and just being left to improve upon the product as a result. Just be warned, this one is tough, and it requires a very precise understanding of the mechanics in order to become the heavyweight champ.
Super Punch-Out!! is also the absolute epitome of easy-to-understand but tough-to-master gameplay, as the player must duck and weave their way through one brutal fighter after another in hopes of becoming the world champion. This one is just endlessly replayable.
18. NBA Jam
Developer: Midway
Publisher: Acclaim Entertainment
One of the things that made the SNES so great was how many incredible, must-play, 2-player games it boasted. Hands down, one of the most addictive was NBA Jam. This is a game that takes a standard sports game and essentially introduces anime rules, allowing you to pull off all kinds of crazy nonsense in its two-on-two approach.
If you wanna hurl a flaming basketball all the way across the court and watch it sink in like it's a limit break attack in Final Fantasy, this is the game for you. There were few sports games that could even come close to matching the fun factor of NBA Jam, and the game is still fondly remembered today as a result.
17. Contra III: The Alien Wars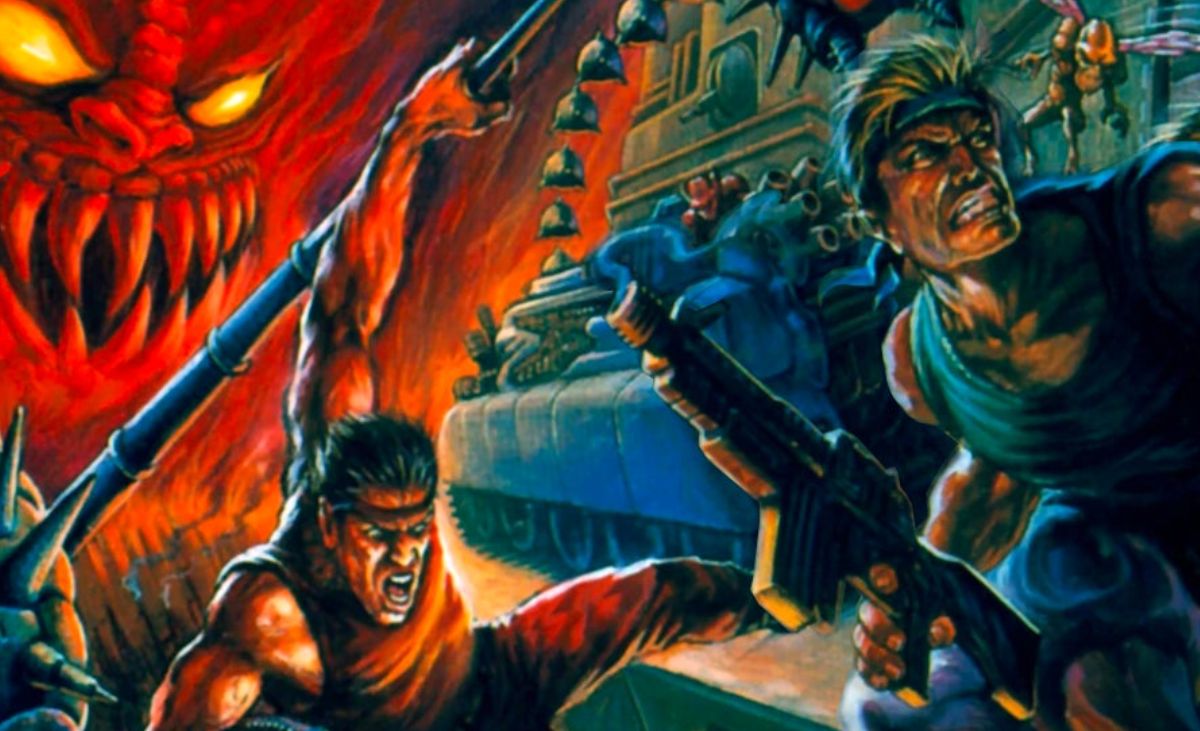 Developer: Konami
Publisher: Konami
It seems like no other game on the generally family-friendly SNES can boast as much carnage and empty lead cartridges as Contra III: The Alien Wars. This game is a blistering challenge to play, but the insanely imaginative visuals of the boss fights make them worth getting to every time.
A non-stop blitz of neverending projectiles and the splattering guts of extraterrestrials, this game laid the groundwork for how the Contra series would be remembered, and many still argue that it's among the best games in the series, even if it is almost impossible to beat.
16. F-Zero
Developer: Nintendo EAD
Publisher: Nintendo
One of the very first games to launch for the SNES is also the first game in what would become another new franchise for Nintendo. F-Zero took racing to a whole new level. With its treacherous, futuristic courses, colorful cast of post-apocalyptic drivers, and exploding cars, F-Zero was a racing game that was unlike anything anyone had ever seen before.
Though the series has struggled to stay relevant since this initial release, that doesn't put even a blemish on this fun and original racer. An exciting and original racing game that still holds a special place in the hearts of fans, F-Zero hasn't aged as well as Super Mario Kart, but it still remains an airtight experience and one of the best SNES games for those who love hitting crazy speeds.
15. Donkey Kong Country
Developer: Rare
Publisher: Nintendo
This has to be one of the most memorable games for anyone who had a Super Nintendo. No one on the playground was safe from the hype surrounding Donkey Kong Country. From the revolutionary graphics that put developer Rare on the map to its intricate level design to all of those fantastic bosses.
While the visuals might not be as mind-blowing as they were for '90s kids, Donkey Kong Country still looks better than almost any other SNES game. All the same, this is one of the toughest games on the SNES, but it's also among the top of the heap, along with its two increasingly ambitious sequels.
14. Final Fantasy IV
Developer: Square
Publisher: Square
When talking about Final Fantasy games on the SNES, the conversation naturally turns to Final Fantasy VI more than any other game from the time period. Still, Final Fantasy IV is a memorable and meaningful addition to the series as well that is fondly remembered by longtime fans of the series.
Introducing the iconic and influential Active Time Battle system, a huge cast of characters that come and go over the course of the game, and an adventure that literally takes you to the moon and back, Final Fantasy IV deserves its spot in the conversation when it comes to the greatest and most important games in the Final Fantasy series.
13. Super Mario World 2: Yoshi's Island
Developer: Nintendo EAD
Publisher: Nintendo
While this game was a bit divisive at the time of its release, Super Mario World 2: Yoshi's Island has since gone on to earn a strong cult following, with many Mario fans putting the game among the absolute best of the series. With its bright pastel colors and gorgeous art style, this sequel brought a whole new flavor to the series.
All the same, this one changed things up a lot from its predecessor, focusing on Yoshi rather than Mario and turning our hero into a whiny annoyance. Regardless, though, most fans appreciated the sequel once they got used to its much different gameplay style and level design, with it often lauded as one of the best SNES games ever for good reason.
12. Super Castlevania IV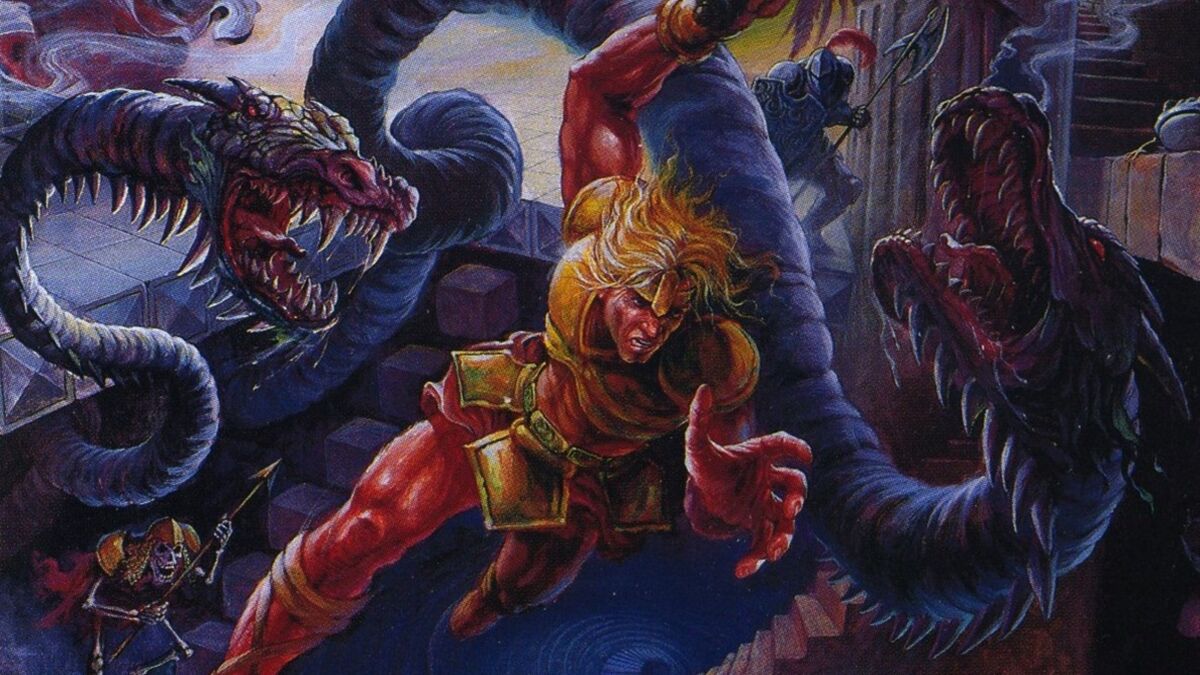 Developer: Konami
Publisher: Konami
The modus operandi for games that crossed over from the previous generation was bigger and better. We can see this in countless examples from the SNES, but Super Castlevania IV offered some of the coolest examples. The look and feel of the levels took full advantage of the system's capabilities, leading to some insane visuals for the time.
With the ability to swing Simon Belmont's whip in eight different directions, a massive uptick in enemy design, and levels that took full advantage of everything that the SNES was capable of, Super Castlevania IV is still brought up among the very best of Konami's vampire-fighting franchise.
11. Mega Man X
Developer: Capcom
Publisher: Capcom
Few games that made the jump from NES to SNES were able to boast the kind of jaw-dropping transformation that Mega Man X has. While the many entries on the NES by this point were fun enough in their own right, there were few innovations between each title as the series racked up a pile of new games year after year.
Mega Man X changed this by planting secrets in every stage, giving the titular android upgradable parts, and introducing new characters like Sigma and Zero, who are still iconic to this day. Plus, if you like giant, impossible bosses at the end of your games, this one offers up one of the all-timers.
10. EarthBound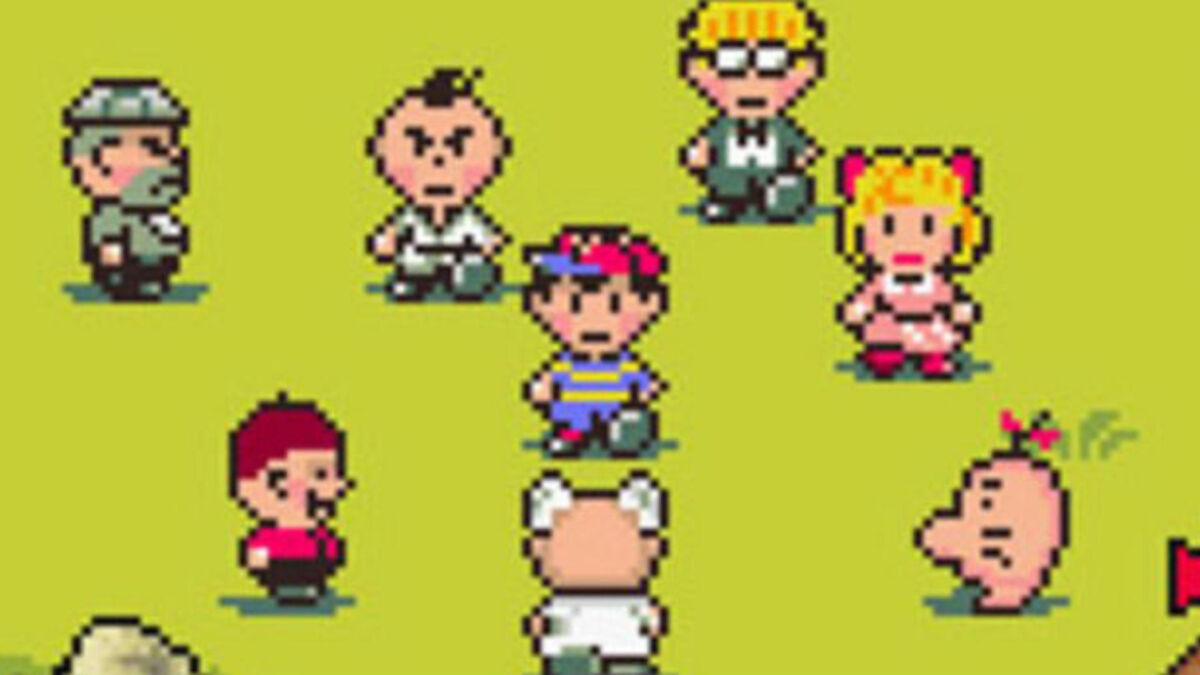 Developer: APE, HAL Laboratory
Publisher: Nintendo
One of the most fun things to remember about this time in gaming is just how many totally bizarre and out-there games were coming out. Like Zombies Ate My Neighbors, Earthbound was a game that was as deliberately silly and over-the-top as it was endearingly original.
With a surprisingly deep story, a penchant for comedic side plots, and some of the wackiest visuals of the era, EarthBound remains one of the biggest cult classics in gaming history nearly three decades later.
9. Street Fighter II Turbo
Developer: Capcom
Publisher: Capcom
What's so incredible about the Super Nintendo is how games that had come out before were able to slowly be improved in real-time. The SNES saw three different iterations of the Street Fighter franchise, but only one of them remains an all-time classic to this day, and that's Street Fighter II Turbo.
Adding in new characters, additional modes, and a never-ending reason for you to fight your best pals with one carefully crafted character after another, Street Fighter II Turbo is easily one of the most influential fighters ever. Finally, there are very few games out there that let you beat the ever-loving crap out of an automobile, which is still a timeless mini-game to this day.
8. Super Mario RPG: Legend of the Seven Stars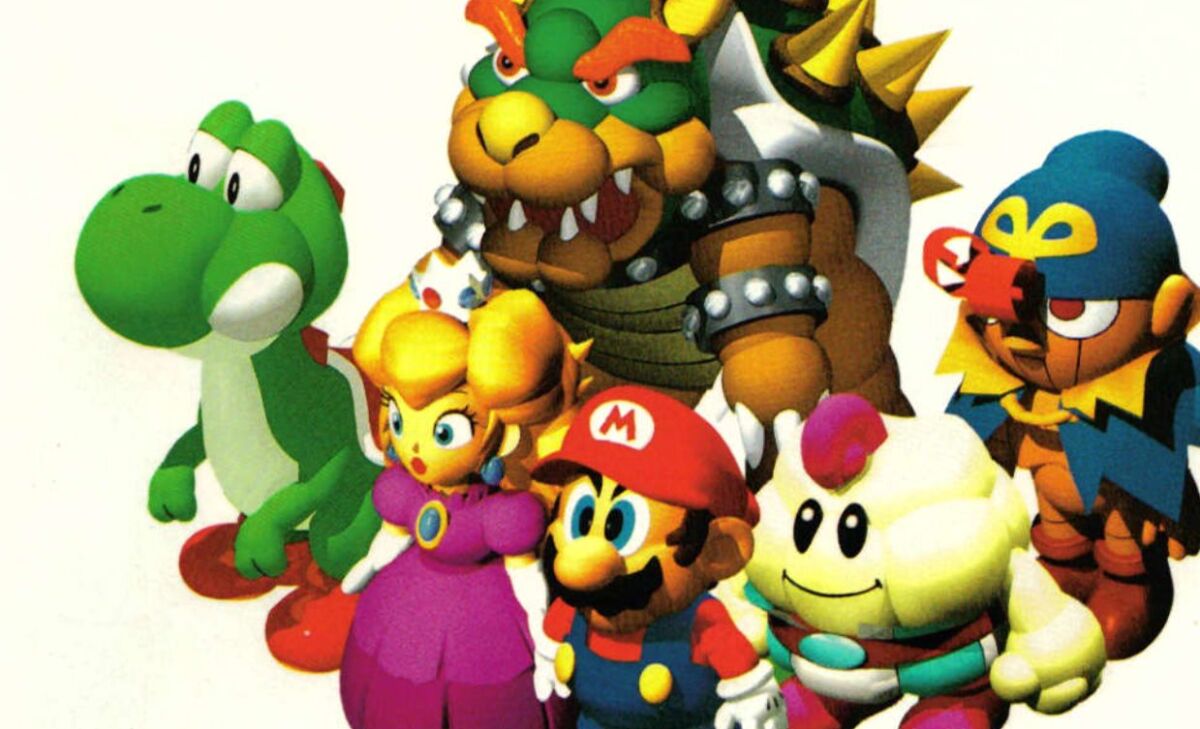 Developer: Square
Publisher: Nintendo
Super Mario RPG is one of the absolute most legendary dream team projects of all time. To see Nintendo give their characters and their world over so wholly to Square just went to show how close the two once were and how much trust Nintendo had in the acclaimed developer.
The game that would eventually give birth to the big N's own Paper Mario series, Super Mario RPG is a brilliant evolution of the Super Mario franchise that still holds up nearly 30 years later and is always on the shortlist when it comes to discussing the best SNES games ever, as well as one of the finest RPGs ever published by Nintendo.
7. Donkey Kong Country 2: Diddy's Kong Quest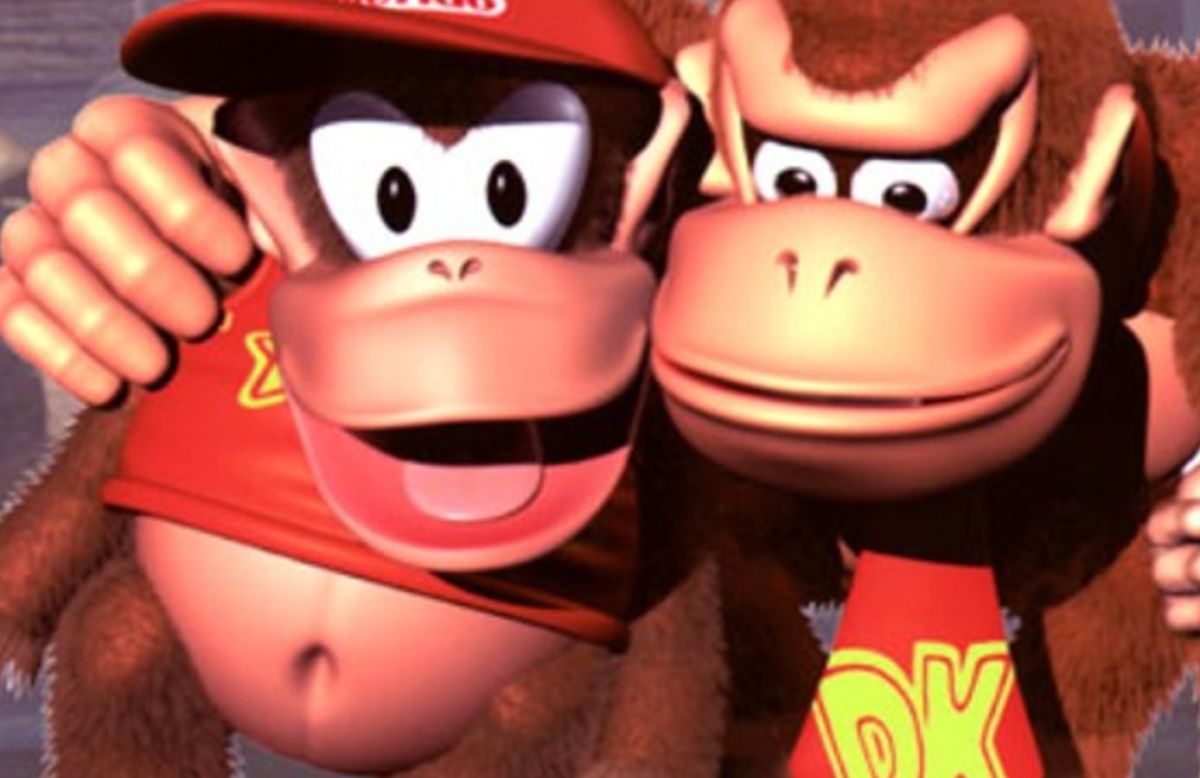 Developer: Rare
Publisher: Nintendo
Of the three original Donkey Kong Country games, there's a pretty clear winner when it comes to the best of the best. Donkey Kong Country 2: Diddy's Kong Quest lets you feel what it's like to always be the little guy in the room. With no Donkey Kong to be the bruiser on the team, working together with your alternate character becomes absolutely essential.
Still, the brilliant level design and intimidating difficulty curve mean that you're constantly replaying levels to look for the next secret and that with each passing world, your platforming skills are always being pushed to their absolute limit. Also, Dixie's hovering ability is an absolute lifesaver.
6. Final Fantasy VI
Developer: Square
Publisher: Square
Even with heavy hitters in the series like FFVII and FFIX, there's a reason why so many JRPG fans cite Final Fantasy VI as the best game in the franchise. First of all, this was the first Final Fantasy game to move away from a traditional medieval setting and into steampunk territory. Furthermore, this was also the first game in the series to be about more than doing stuff with crystals.
Then came all of the graphical and sound improvements. With a bevy of post-game content and one of the greatest soundtracks ever, Final Fantasy VI is easily the most beloved of the retro Final Fantasy titles. A true genre-defining masterpiece, Final Fantasy VI is one of the most important games in Square's history, and it helped to set the benchmark for what this series would inevitably become.
5. Super Mario Kart
Developer: Nintendo EAD
Publisher: Nintendo
The game that launched one of Nintendo's most popular franchises ever remains just as fun today as it was when it first came out. Though the Mario Kart entries that have come since have each added their own gimmicks or changes to the formula, this is one game that was basically perfect from the jump.
Adding in ways to sabotage your opponents helped to level out the difficulty curve of other racing games and made upsets always a possibility, no matter how far ahead you were of the second player. Meanwhile, learning all of the secret pathways, tricks for utilizing each item, and how each character performed in different circumstances added further layers of depth to the game.
4. Super Mario World
Developer: Nintendo EAD
Publisher: Nintendo
As with The Legend of Zelda and Metroid series, despite all of the games that have come out in the series since Super Mario World, Mario and Yoshi's SNES adventure is still fondly remembered by many as the absolute best of the bunch. With its many mysteries hiding in plain sight on the overworld map, no Mario game had ever changed throughout your playthrough in the way that Super Mario World did.
Secret exits could be found in the most unlikely places, and they opened the way to possible Switch Rooms, secret levels, or simple map shortcuts. This left gamers endlessly replaying every single level in the game until the star symbol appeared next to their level exit count on the title screen, and they knew that, at last, they'd found every last secret.
3. Chrono Trigger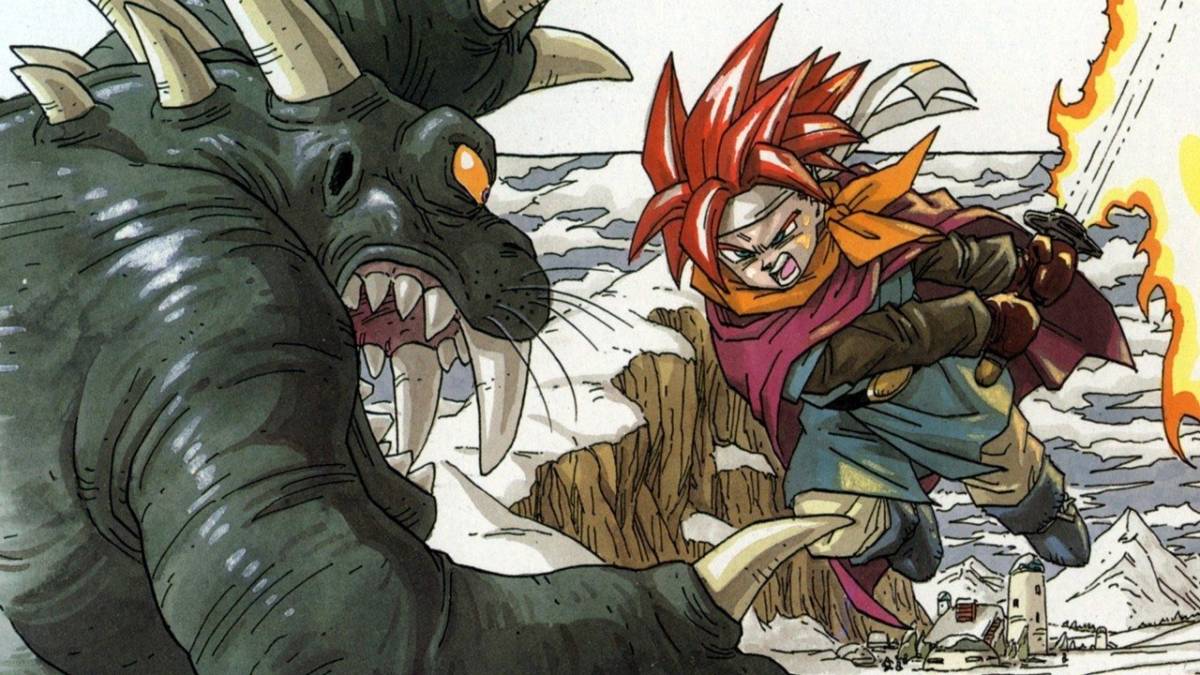 Developer: Square
Publisher: Square
When folks say that Square was at its absolute peak in the '90s, it's largely because of mind-blowing JRPGs like this one and FFVI on the SNES. Not only did Chrono Trigger give you a big open world to explore and navigate, it changed that world over and over again depending on which time period you were playing in.
Figuring into side quests, plot progression, and offering a whole range of secrets to discover, this feature also allowed players to take advantage of time travel to manipulate the future, an idea that is still mind-blowing to this day. Add in one of the most likable casts in any RPG ever, and you've got a stone-cold classic and one of the very best SNES games.
2. The Legend of Zelda: A Link to the Past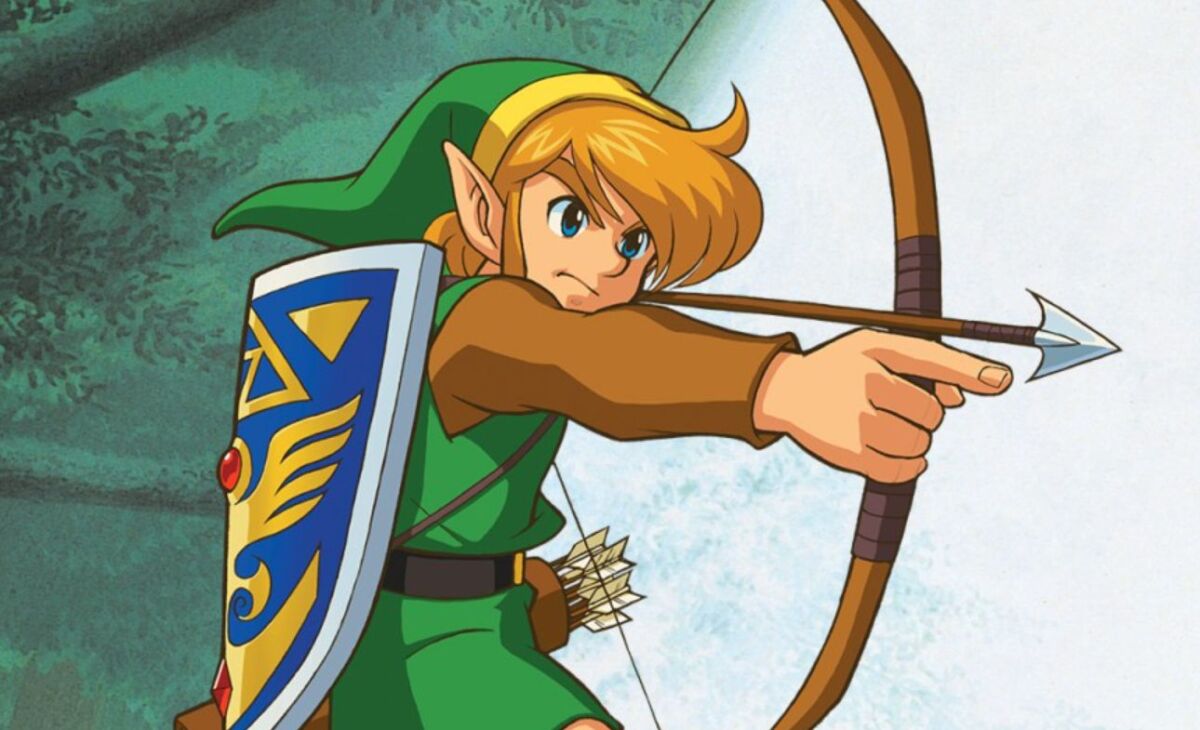 Developer: Nintendo EAD
Publisher: Nintendo
Even in the wake of Breath of the Wild, many still offer the title of the best Zelda game ever to this SNES gem. Once again, where The Legend of Zelda: A Link to the Past succeeds is by taking the framework behind the original NES game and expanding it to bring the formula up to the next level.
With tons of items, heart pieces, and other secrets to find across its vast dual world, A Link to the Past is as effortlessly fun today as it was back in the early '90s. Furthermore, the way that the world changed from Light to Dark would go on to become not just a signature of the series but also an inspiration for Link's time travel in Ocarina of Time and the changing of the seasons in Oracle of Time and Oracle of Ages.
1. Super Metroid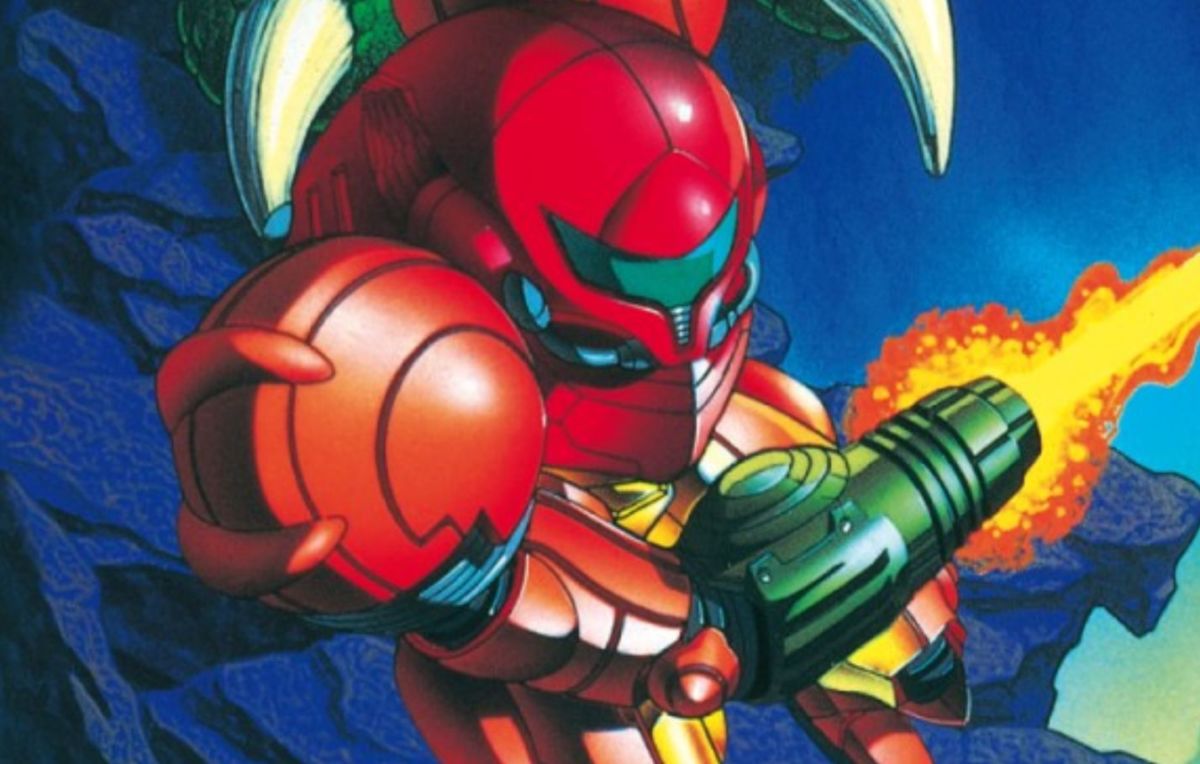 Developer: Nintendo R&D1, Intelligent Systems
Publisher: Nintendo
Few games can lay a claim to having had as much of an impact on the medium as Super Metroid. One of the two games which are largely responsible for the subgenre known as Metroidvania, Super Metroid's intuitive exploration and the secrets it hid behind every corner of its world marked it as a true game-changer.
The game is also fondly remembered for its masterful soundtrack, while its totally enthralling use of wordless storytelling throughout helps to set it apart from just about any intergalactic adventure before or since. There's a reason that this is one of the most popular speed-running games nearly 30 years after its release: people want to keep finding reasons to play this absolute gem of a game.
READ NEXT: The Best GameCube Games of All Time
Some of the coverage you find on Cultured Vultures contains affiliate links, which provide us with small commissions based on purchases made from visiting our site. We cover gaming news, movie reviews, wrestling and much more.