With the release of Black Widow pushed to later in the year, WandaVision has inadvertently had to shoulder the responsibility of being the audience's first taste of Phase 4 of the Marvel Cinematic Universe. Marvel fans who have been starved for content for a whole year might find the show a tad underwhelming, considering how it dials down the macho one liners and elaborate CGI battles (so far, anyway). What is more, this is the first time we would have to wait for the whole story to be revealed, instead of having it handed to us in a shiny two-hour package.
On its own, however, packed with homages to classic sitcoms, comical hijinks, and Marvel's signature Easter Egg dump, WandaVision is a marvelously refreshing direction for the MCU, and one that points to greater things ahead.
The first thought you might have when hearing about a show called 'WandaVision' would definitely be 'Hold up. Didn't Vision die already?' Why, yes he did. Twice, in fact. The show, however, breezes past that minor inconvenience and sweeps the audience into the life of Wanda and Vision, newlyweds in the idyllic neighbourhood of Westview.
The premiere shows them settling down in their new home, acquainting themselves with the neighbours, and attempting to pull off their first dinner party – a reasonably tame endeavour which inevitably goes off the rails due to the decidedly untame nature of our protagonists. 'Fitting in' is a running theme for both these episodes, and the second one goes on to see the couple try and become more involved in their neighbourhood, to hilariously varying results. However, just when we are sold on the perfect suburban life of our lead couple,  the show deftly dips its toes into the sinister, leaving the viewer unnerved but piqued.
Behind the shiny facade of WandaVision, there is also a tragic undercurrent that makes itself felt, as the audience views this seemingly perfect life with the foreknowledge that this is not how things panned out in real life for Wanda and Vision. But then again, what is real life in the Marvel Universe?
There are, of course, plenty of references to the Marvel Cinematic Universe as a whole. A couple of ominous advertisements featuring Stark Industries and Strücker Watches come to mind, as does Wanda's affectionate quip about 'my husband and his indestructible head', a dark nod to how Vision met his end in Infinity War. However, neither Wanda or Vision acknowledge their place in the MCU so far. For all intents and purposes, they are simply your average super-robot and super-human couple trying to live a normal life.
It seems like Disney+ knew what they were doing when they opted to release WandaVision on a weekly release schedule, instead of a Netflix-esque season dump. This way, it drags out the suspense, keeps the viewers theorising every week about just what might happen next, and, with an eight week run, makes it impossible to watch with a trial subscription (until March anyway).
Elizabeth Olsen and Paul Bettany adapt admirably well to the role of quintessential sitcom leads, and the show even accomplishes the gigantic feat of giving Vision an actual personality. Paul Bettany is so much better when he is not spouting vaguely philosophical lines in a cape, and the show gives him plenty of space to exhibit his commendable comedic chops. Elizabeth Olsen plays the role of straight woman to Bettany's adorkable Vision, and Kathryn Hahn is a veritable delight as Agnes, their rather nosy neighbour who quickly befriends Wanda. There are also several cameos lined up for the show, and Debra Rupp (That 70's Show) and Emma Caulfield (Buffy the Vampire Slayer), shine in the first two episodes as Vision's boss's wife and snooty neighbourhood queen-bee respectively.
The first two episodes are chock-full of references to classic sitcoms like Bewitched, the Dick van Dyke Show, and I Love Lucy, and the pilot episode was even shot in front of a live studio audience to emulate the production practices of the time. It must be said though, that viewers who are not well versed in American TV show lore (as they have every right to be) may not notice some of the finer details and subtler references that pay homage to these vintage TV shows.
For example, it would be easy to miss that Vision gliding through a piece of furniture in Episode 1 is a tip of the hat to Dick van Dyke famously tripping on an ottoman in the opening credits of the Dick van Dyke Show. In fact, the entire living room in the first episode is modeled after the living room on the Dick van Dyke Show. Another example would be Wanda pulling the beds together in Episode 2 – a cheeky reference to I Love Lucy, which placed Lucille Ball and Desi Arnaz in separate beds owing to the strict censorship laws of the time, which prohibited showing a man and woman together in bed.
What's more, the animated opening sequence in Episode 2 emulates the opening sequence of the supernatural sitcom Bewitched. Considering the way that WandaVision jumps through the decades with every episode, we could probably even expect homages to Full House soon, which should be interesting with an Olsen sister as the lead.
What makes WandaVision so promising is the clear, almost loving attention to detail and the unsettling sense of intrigue that it has managed to build over the course of a mere two episodes. Unlike most other Marvel creations, the show does not stick to primarily one genre – incorporating elements of situational comedy, romance, and mystery along with the expected superhero themes. As a result, the viewers are offered tantalizing hints of much more lurking beneath its cheery sitcom surface. It is of course too early to tell, but as long as WandaVision does not go overboard with the 'Vision is a robot doing human things, isn't that funny?' schtick, or lose the plot in pursuit of adhering to its carefully created form, this reviewer is fully here for it.
READ MORE: WandaVision: 5 Theories On The New Disney+ Show
Some of the coverage you find on Cultured Vultures contains affiliate links, which provide us with small commissions based on purchases made from visiting our site. We cover gaming news, movie reviews, wrestling and much more.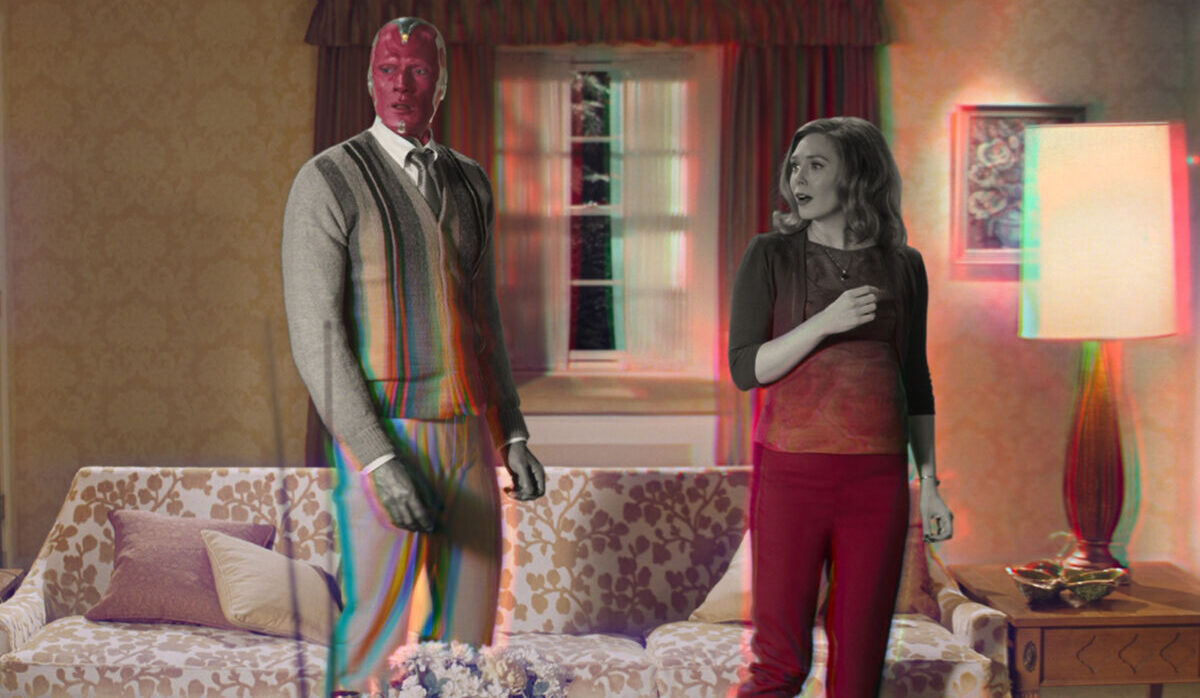 Verdict
Marvel's entry into Phase 4 is hilarious, intriguing, and an exciting glimpse of what is to come for the MCU.