Of all of the many gaming genres, one of the oldest and most enduring is the JRPG. The ultimate time sucker and one of the first genres to make meaningful contributions to storytelling in the medium, the JRPG is as integral as the platformer when it comes to the building blocks of our favorite means of entertainment. Being such a stalwart part of gaming, we've decided to make this list of the best JRPGs of all time
While dozens and dozens of games could be considered for a list like this, we ultimately broke it down to a top 25. In doing so, we had to leave many of our favorites on the cutting room floor, but we finally came up with this list of incredibly memorable and well-crafted JRPGs that are sure to take you thousands of hours to track down and beat. So, without further ado, here are our 25 best JRPGs ever made.
The Best JRPGs Of All Time
30. Baten Kaitos: Eternal Wings and the Endless Ocean
Developer: Monolith Soft, tri-Crescendo
Publisher: Namco
Platform(s): GameCube
The GameCube was home to many an underplayed gem, and Baten Kaitos counts itself proudly among that humble group. Set in a floating kingdom, Baten Kaitos has players taking on the role of an invisible avatar and guiding its protagonists in a battle with an evil empire.
As Kalas and company battle their way across the skies, they come to learn the sinister and ancient secrets behind the floating islands and seek out a traitor among their party. Centered around a card battle system called Magnus, Baten Kaitos takes a lot of thorough strategizing to beat. Still, the impeccable gameplay and highly original world design make it more than worth the challenge to overcome.
29. Tales of Symphonia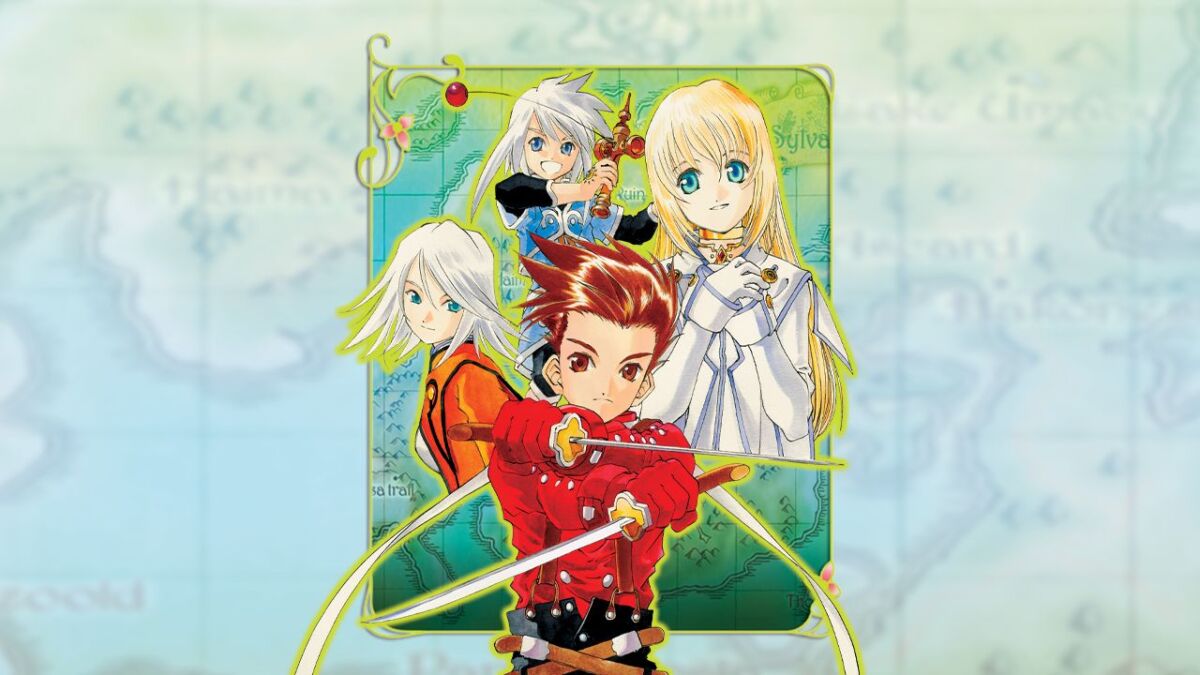 Developer: Namco Bandai Entertainment
Publisher: Bandai Namco Entertainment
If you're looking for a good-old fashioned JRPG with a more modern presentation, Tales of Symphonia is absolutely the game for you. If you've played classics like Secret of Mana, you'll be right at home here as you select your character for each battle in the Multi-Line Linear Motion Battle System and let the AI take care of the other characters until you're able to line up a special attack.
Tales of Symphonia is also a very meaty experience, especially for its time. If you're a completionist, then guiding Lloyd and his friends on their epic journey to restore the mana to the fading parts of their world will take you a good 80-100 hours to see through.
Either way, with missable story segments that can be triggered throughout the game, there's plenty to see and do here. Thanks to, a newer, more refined version of the game in the form of a remaster, it's also more accessible than ever.
28. Breath of Fire III
Developer: Capcom
Publisher: Capcom
The Breath of Fire franchise made a bold leap forward with Breath of Fire III. Like Final Fantasy VII before it, the sequel brought its characters into the third dimension; however, the third game in Capcom's venerable JRPG series went one better than Square at the time and also included voice-acting.
As with previous entries, players follow Ryu, who is the last of the Light Dragon Clan and possesses the ability to shapeshift into a dragon. Still, with new features like its impressive Master System, which allows characters to work with NPCs to develop new skills and techniques, as well as the Fairy Village side quests offer even more value in what is already a hugely satisfying adventure.
27. Golden Sun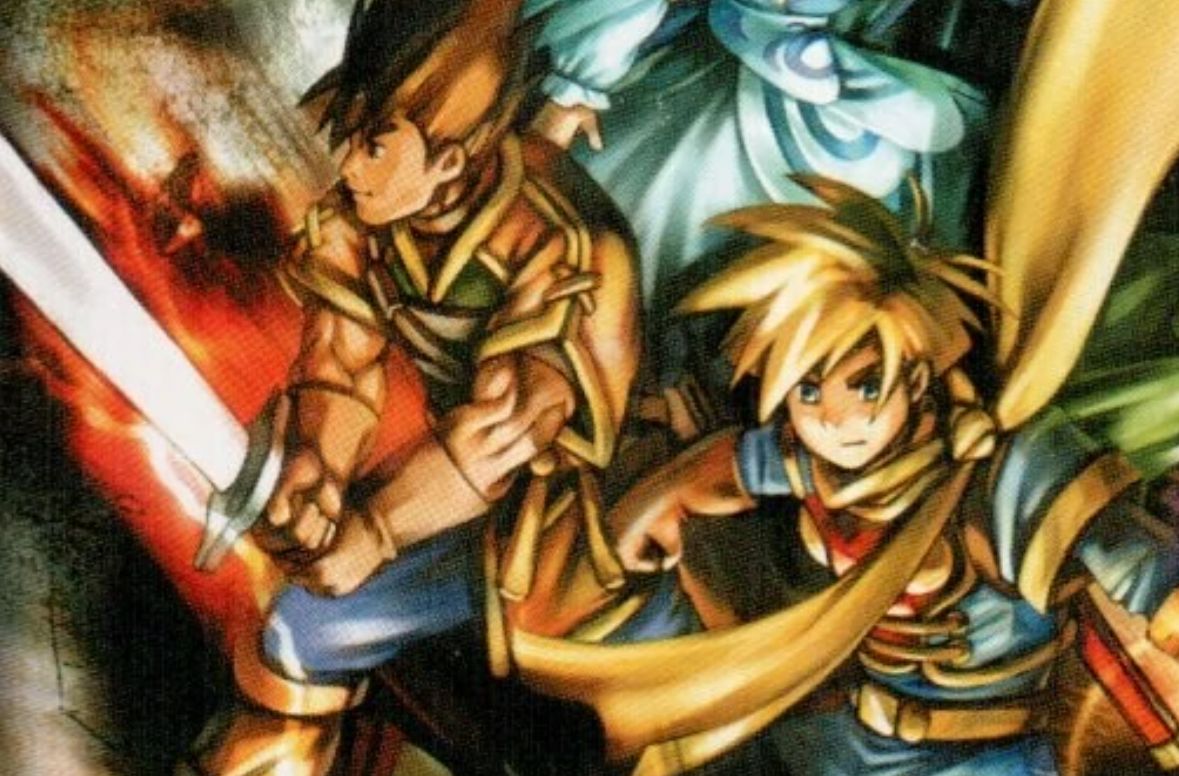 Developer: Camelot Software Planning
Publisher: Nintendo
Platform(s): GBA
Like the GameCube, the Game Boy Advance housed many sleeper hits that never got the full attention they deserved. Golden Sun focuses on magically attuned teenagers called Adepts and their quest to stop the long ago sealed power of alchemy from being unleashed upon the world again.
Using a special type of magic called Psynergy, you can solve puzzles outside of battle with the same spells you use to battle monsters. This creates a unique gameplay element that makes Golden Sun stand out from other RPGs. Meanwhile, the sort of faux 3D of the battle system has a one-of-a-kind look that also marks Golden Sun as a genuinely memorable experience.
26. Wild Arms III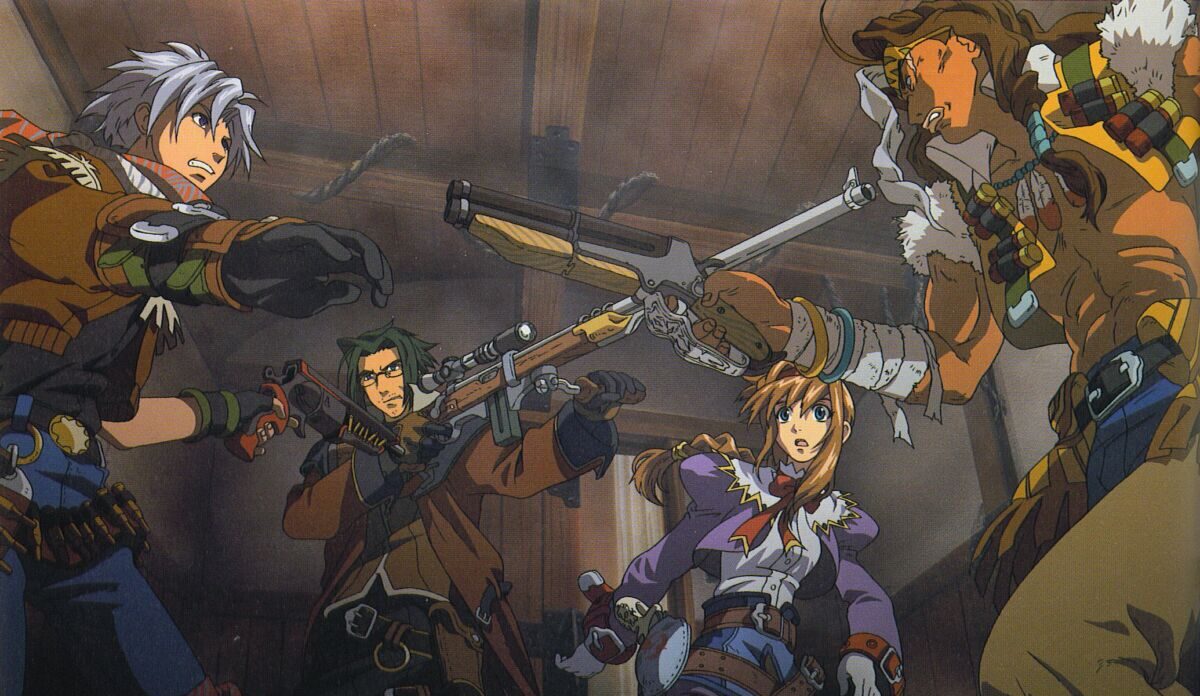 Developer: Media.Vision
Publisher: Ubisoft
Wild Arms 3 changed things up for its firearm-heavy series by allowing each of its four main characters to equip the iconic ARMs, a collection of mystically-charged guns. Furthermore, with the ability to turn the camera a full 360 degrees while playing, the threequel also allowed players to have a clearer understanding of the battlefield and how to use it to their advantage.
The plot follows young Virginia Maxwell, a drifter on the planet Filgaia who is seeking out her long-lost father. As she wanders the desolate landscapes and does battle with rival drifters, she's joined by three companions who can aid her in battle using a sniper rifle, sawed-off shotgun, and a machine gun in tandem with Virginia's dual pistols.
These additions give players plenty of options for how they want to approach each fight, and though there have been plenty of sequels since Wild Arms 3, this is by far the entry that fans seem to love the most.
25. Tales of Berseria
Developer: Bandai Namco
Publisher: Bandai Namco
Platform(s): PC, PS4, PS3
Though the Tales series is still something of a niche in the RPG genre, a few entries have managed to break out into more mainstream success. Among these is Tales of Berseria, a medieval fantasy entry centered around vengeance and retribution.
Players take on the role of Velvet Crowe, a young woman whose demon-possessed right arm is just the ticket to fighting off the infernal forces that are slowly destroying her world. Joined by other prisoners and outcasts, Velvet goes up against a former ally in hopes of avenging her fallen brethren and stopping the demon threat once and for all.
With a story that contains plenty of twists and turns, Tales of Berseria is a franchise standout and a great entry point for someone looking to try the Tales series out.
24. Valkyria Chronicles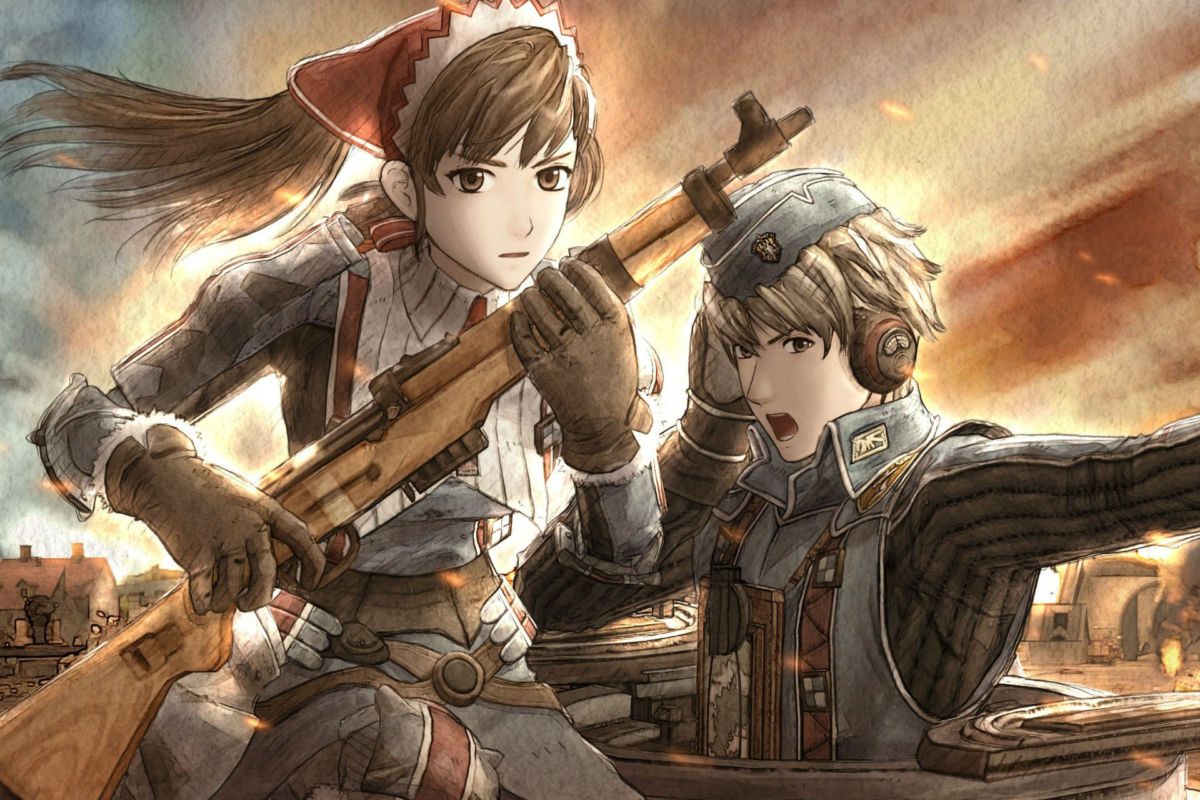 Developer: Sega
Publisher: Sega
Platform(s): PC, PS4, PS3, Switch
The battle against an evil empire is one of the oldest staples of JRPGs, but Valkyria Chronicles takes it in a superb new direction.
Set in a fictionalized version of Europe in the mid 20th century, Valkyria Chronicles has its allied nations battling a growing superpower as both sides struggle to find the resources they need to secure their futures.
Valkyria Chronicles makes you both commander and foot soldier with a unique tactical system that splits between planning and action on the battlefield. Plot your next attack from the top-down battle map, then carry it out in real-time as the selected infantryman. It's a thrilling system that really makes you feel like you're on a battlefield, rendering Valkyria Chronicles easily one of the best of its ilk.
23. Secret of Mana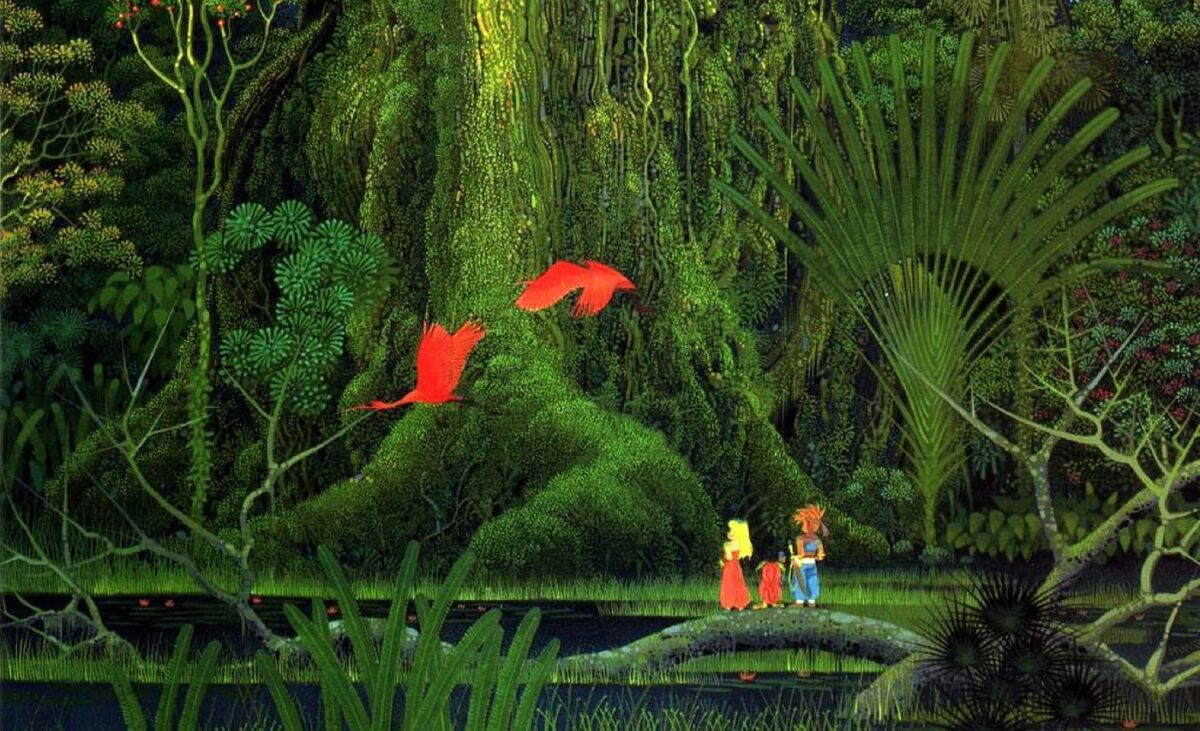 Developer: Square
Publisher: Square
Platform(s): SNES
Secret of Mana is one of those legendary JRPGs from the SNES era that immediately calls to mind feelings of nostalgia. Another game where our heroes must battle an evil empire, Secret of Mana has its three protagonists out to stop the release of the eight mana seeds that would restore magic to the world and lead to conflict with the gods of their realm.
You can take control of any of the three main characters at any time, with the other two either controlled by AI or your friends via a multitap. Either way, Secret of Mana is a ton of frenetic fun as you battle it out in real-time, strategizing as to which character is best for each unique situation along the way.
With stellar visuals that make the world feel alive and excellent co-op gameplay, this one is a staple of the genre and easily among the best JRPGs of all time.
22. Vagrant Story
Developer: Square
Publisher: Square
Square was really on an absolute banger of a streak on the original PlayStation. Vagrant Story is yet another example of the company's prowess in developing incredibly memorable and original JRPGs in the mid to late '90s, several of which also appear on this list. What Vagrant Story brought to the table specifically was its unique and iconic art style as well as the abilities of its protagonist, Ashley Riot, to run, jump, and move items around the map in order to solve a variety of puzzles between battles.
Accompanied by his comrade Callo, Ashley must infiltrate the city of Lea Monde through its catacombs in hopes of stopping the rise of a cult led by the sinister and powerful Sydney Losstarot. From here, Vagrant Story weaves a tale that is as intriguing as it is morally gray. With layered, nuanced villains and protagonists, this is definitely a game that ought to be moved up the docket as far as Square-Enix's remasters are concerned.
21. Dark Cloud 2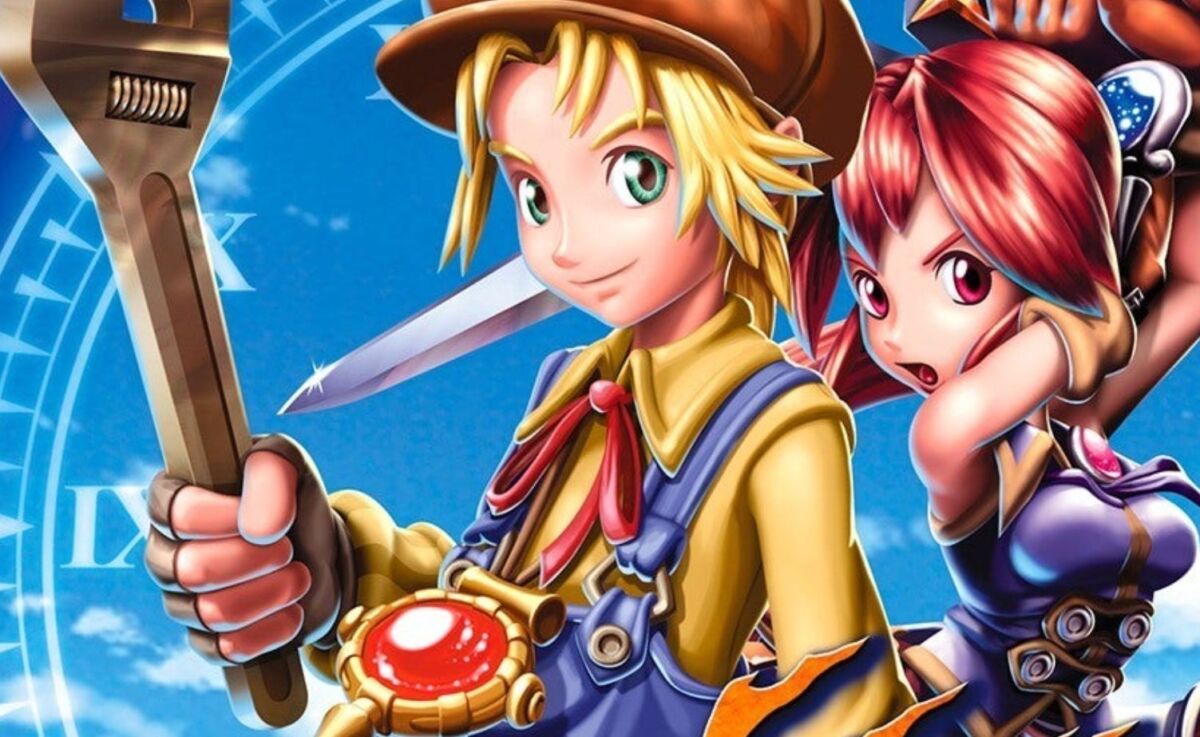 Developer: Level-5
Publisher: Sony Computer Entertainment
Platform(s): PS2, PS4
Some games stand out simply by virtue of how much they allow you to do, and Dark Cloud 2 (aka Dark Chronicle) is one such JRPG.
For starters, the heroes, Max and Monica, both have weapons that can be upgraded throughout the game. Further, Max has a rideable mech that can be equipped with all manner of equipment like propellers, machine guns, and treads. For her part, Monica can transform into monsters through collectible badges.
There's also a georama mode that allows players to rebuild the damaged world of Dark Cloud 2 and populate it with NPCs that they've met along the way. Though the procedurally generated dungeon maps can become a bit tedious by the end of the game, the tremendous cel-shaded art style and dozens of nifty gameplay mechanics will keep you powering through to the end.
20. Paper Mario: The Thousand-Year Door
Developer: Intelligent Systems
Publisher: Nintendo
Platform(s): GameCube
As mentioned above, the GameCube had tons of underplayed games, and this sequel to Paper Mario was definitely near the top of the heap. Taking the gameplay from its N64 predecessor and transferring it to a system that could do so much more with its mechanics makes The Thousand-Year Door arguably the best Paper Mario game ever.
Keeping the button-mashing combos for its battles while expanding on the cheeky world of Paper Mario and offering more interesting party members, The Thousand-Year Door sets Mario off on a more nuanced and intriguing adventure in its self-referential world.
Offering improved animations that could do its flat world justice and new abilities that took full advantage of the paper motif of the game, Paper Mario: The Thousand-Year Door isn't just one of the best RPGs on GameCube-it's one of the best JRPGs of its generation.
19. Ni No Kuni: Wrath of the White Witch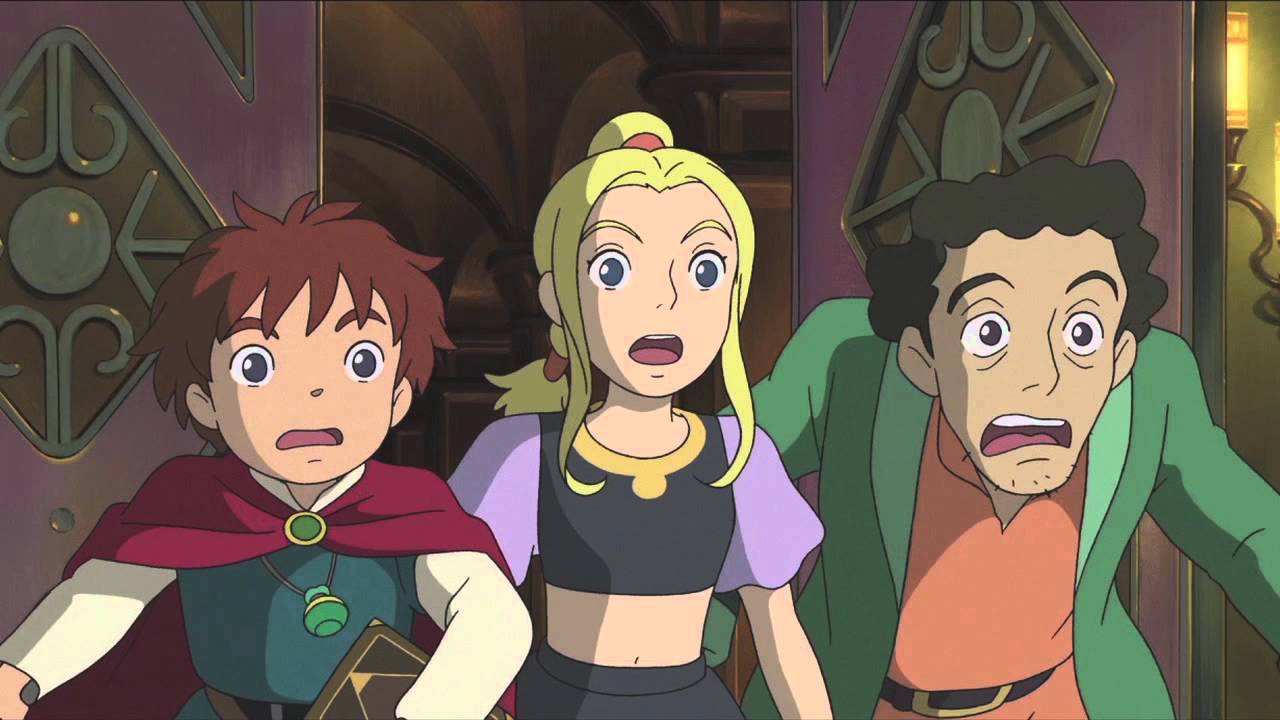 Developer: Level-5
Publisher: Namco Bandai Games
Platform(s): PC, PS4, PS3, Switch
For generations, gamers wondered what it would be like to play a game with the look and feel of anime. Thanks to Ni No Kuni: Wrath of the White Witch, they finally found out. With art direction assistance from the masters at Studio Ghibli, Ni No Kuni offered a form of visual fidelity rarely seen in JRPGs or gaming in general.
Naturally, its Pokémon-like hook of collecting and training monsters to fight for you make it an addictive and fun prospect as well. During combat, you'll control your protagonists and their familiars, creating an addictive, streamlined battle system that feels just as amazing as it looks.
With a beautifully remastered version available and a sequel that maintains the quality level of the original, Ni No Kuni is just the thing to scratch your Pokémon itch.
18. Fire Emblem: Three Houses
Developer: Intelligent Systems, Koei Tecmo
Publisher: Nintendo
Platform(s): Switch
The Fire Emblem series has had only a small, dedicated following outside of its Eastern home, but that following grew considerably with the arrival of Fire Emblem: Three Houses. A serious contender for the 2020 game of the year, Three Houses brought Fire Emblem into the mainstream.
Players choose a house to teach at before following through with that house's storyline. Think Harry Potter but more medieval-fantasy based. You can socialize, engage in fishing or gardening, and any number of other distractions in between battles. Get married, grow older, and see things through to the end before trying out the paths and stories through the other houses.
With an easy 200 hours of content here, this one also offers plenty of bang for your buck.
17. Dragon Quest VIII: Journey of the Cursed King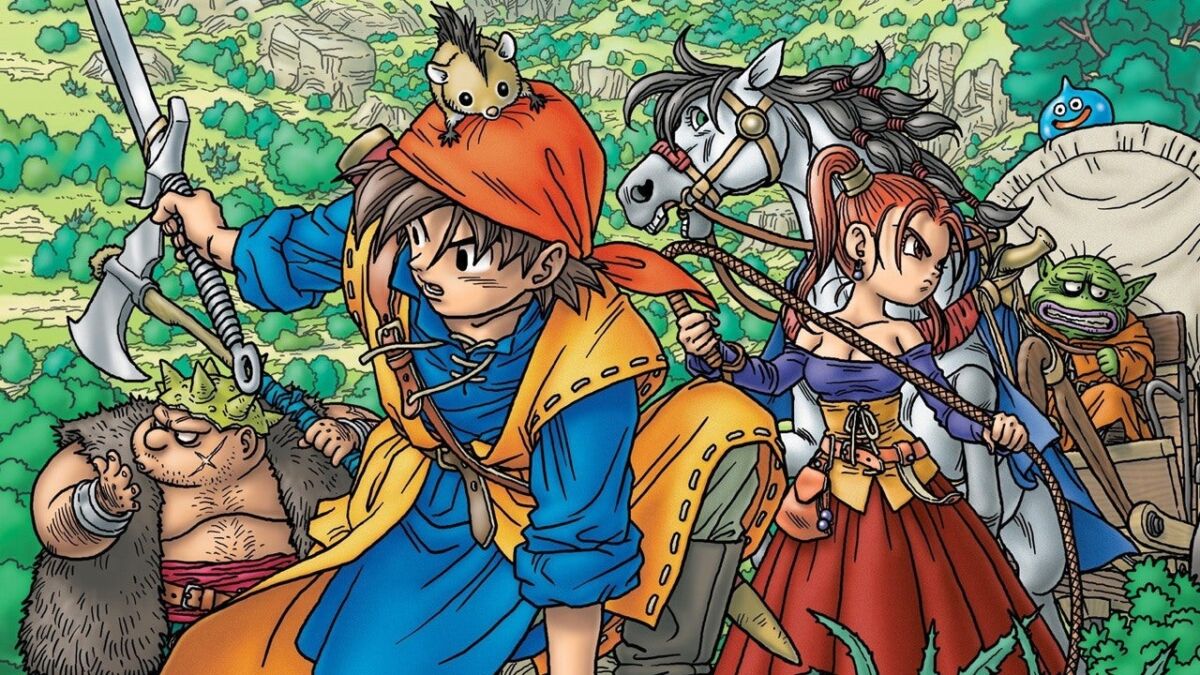 Developer: Level-5
Publisher: Square Enix
Platform(s): PS2, 3DS
Like the previous entry, Dragon Quest VIII's big arrival in the Western sphere occurred with Dragon Quest VIII: Journey of the Cursed King. As with another Level-5 game from the same period, Dark Cloud 2, Dragon Quest VIII sports vibrant cel-shaded graphics that bring it incredibly close to Dragon Ball creator and Dragon Quest artist Akira Toriyama's signature anime style.
Otherwise, it's more or less business as usual for the Dragon Quest series. Battles are fought from a first-person perspective, with the enemy monsters taking up most of the screen. In between, players can wander a vast world filled with a pile of quests while they struggle to help cure the curse that has turned the royal family into trolls.
A charming effort brimming with personality, Dragon Quest VIII is a great entry point (whether you play it classic or handheld) for fans who have been curious about this JRPG behemoth.
16. Xenogears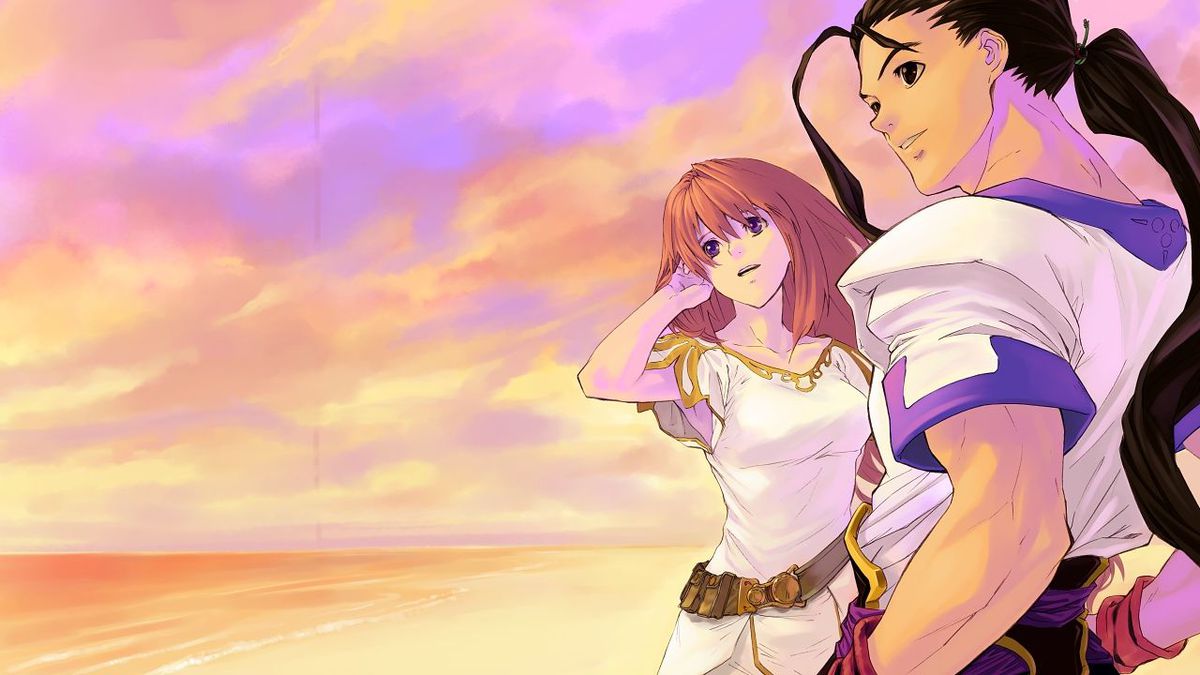 Developer: Square
Publisher: Square
Though there have been many games that have (spiritually) followed the first entry in the Xeno series, the original game, Xenogears, is still touted by many as the best of the bunch.
Utilizing the Active Time Battle system as seen in other Square RPGs like Final Fantasy VIII and Chrono Trigger, Xenogears also allows players to change the way they approach combat with a growing list of martial arts techniques that can be used to mix things up.
Of course, the game also allows players to inhabit the titular Gears, massive robots that allow them to battle larger, more intense enemies in a secondary battle system. Xenogears also allows you to collect a fantastic crew of interesting, well-developed characters over the course of its 60-80 hour adventure.
Finally, each of the subsequent games in the Xeno series is at least tangentially connected to Xenogears, making the game an absolute must-play for fans of the later games in the franchise.
15. Suikoden II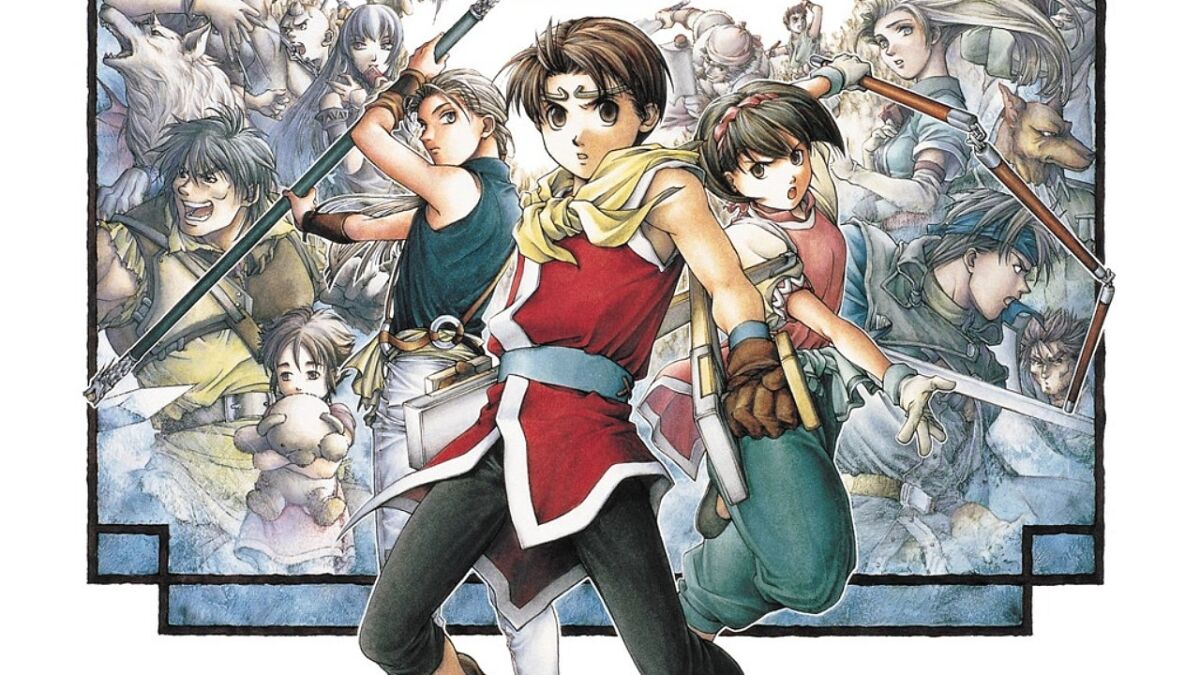 Developer: Konami Computer Entertainment Tokyo
Publisher: Konami
Platform(s): PC, PS2
While many RPGs were boasting their first 3D efforts during this time, Suikoden II opted for a more streamlined and straightforward approach.
Though the game's look won't bowl anyone over, the depth that Suikoden II offers is nothing to sneeze at. For starters, players can recruit over 100 characters to join their quest, with 40 of those being usable in your 6-person battle parties.
Furthermore, Suikoden II is also well known for its sinister villain, Luca Blight. Often featured in best villain lists, Luca is a scoundrel of the highest order and could give legendary JRPG bad guys like Kefka and Sephiroth a run for their money. This maturity is featured heavily throughout the story of Suikoden II as well, one that is far more adult-oriented than most JRPGs of its time.
14. EarthBound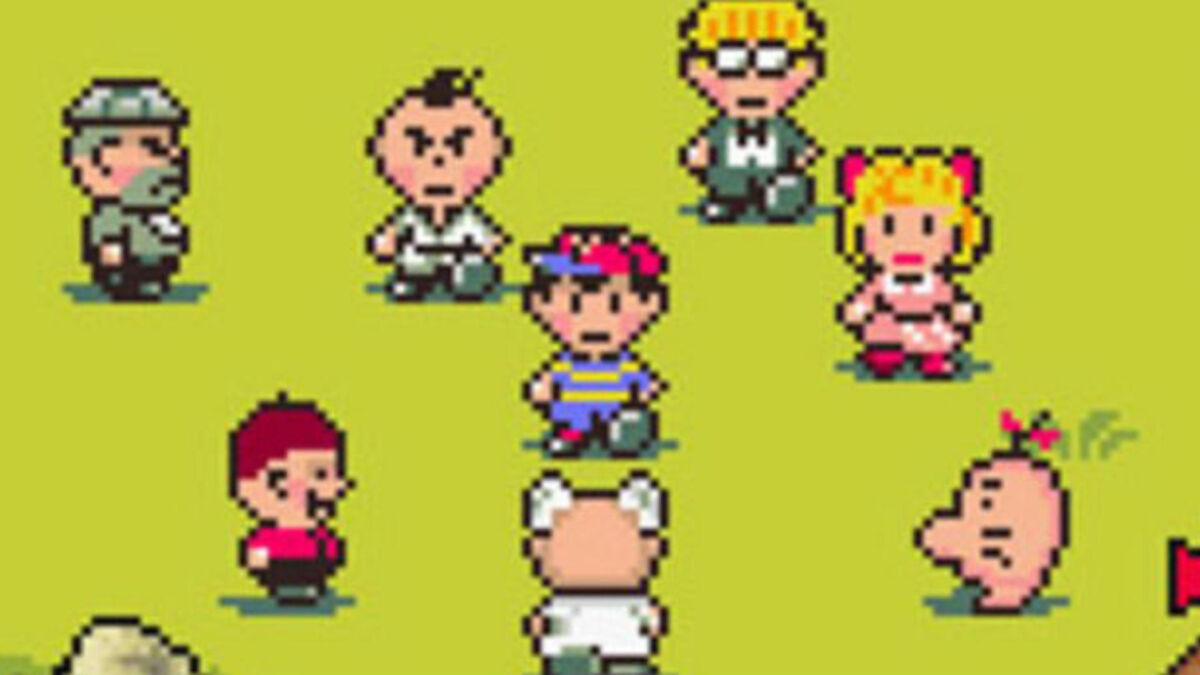 Developer: Ape, HAL Laboratory
Publisher: Nintendo
Platform(s): SNES, GBA
There's a fundamental theme in this list of games that allowed JRPGs to break out in the Western lands. The first game from the Mother series to be published outside of Japan, EarthBound enamored Nintendo fans instantly with its quirky world design, offbeat characters, and colorful use of humor throughout the adventure.
Focusing on a group of kids who must face off against an intergalactic foe and his mutated brood of Earth creatures, EarthBound found a dedicated cult following that continues to this day. A wacky, one-of-a-kind journey, EarthBound is regularly and deservedly featured on lists of the best JRPGs of all time and the best Nintendo games ever made.
13. Nier: Automata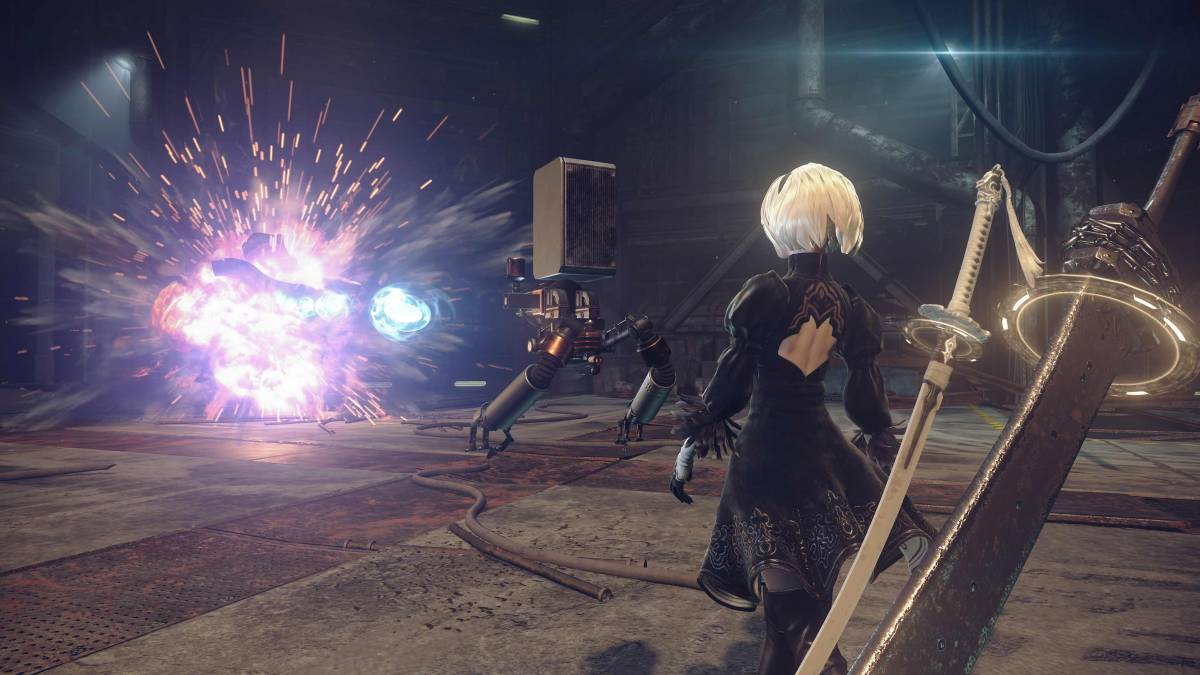 Developer: PlatinumGames
Publisher: Square Enix
Platform(s): PC, PS4, Xbox One
Though the first Nier game didn't make much of a splash, it had enough impact to warrant a sequel. Good thing, too, as Nier: Automata blew gamers' collective minds with its tricky narrative and adult-themed science fiction trappings. Alien-manufactured machines battle human-created androids in Automata, which shares a connective tissue with the medieval fantasy series Drakengard.
Set in the far-off future of 11945 AD, Nier: Automata offers a complex, morally gray world. As the emotionless androids representing the human side of the war reckon with their purpose and duty, they make new discoveries about themselves and their world.
Multiple playthroughs are required in order to see the story through to its proper conclusion, with the player taking on the point of view of a different character or scenario each time. It's a wildly spirited ride and one well worth taking, particularly since the first game in the Nier series has been recently remixed and remastered following the popularity of Automata, and there's even an anime to try out.
12. Skies of Arcadia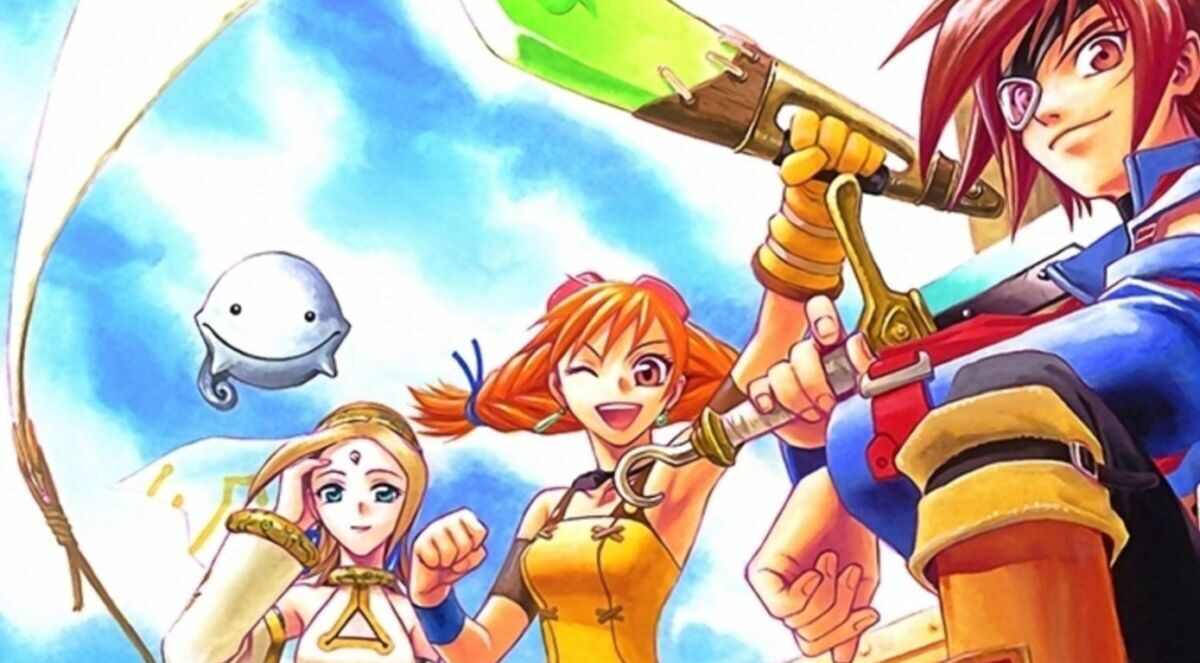 Developer: Overworks
Publisher: Sega
Platform(s): Dreamcast, GameCube
There were some big swings on the Dreamcast, Sega's last console, and one of them was Skies of Arcadia. Set in a world where islands float in the sky and airships hover everywhere like ocean vessels, Skies of Arcadia is a world filled with wonder and adventure.
You'll explore cities and dungeons across the neverending skies as you travel from continent to continent, battling yet another evil empire hoping to unleash a terrible fate upon the world. The ocean of sky is also filled with charming artifacts, statues, and creatures to discover that are inspired by the fisherman's tales of old.
You'll take to the clouds as a sky pirate while regularly recruiting characters for your party as well as crew members for your upgradeable ship. Battles take place in the traditional mano a mano sense and ship vs. ship scale, offering a ton of variety and strategy between the two.
11. Persona 4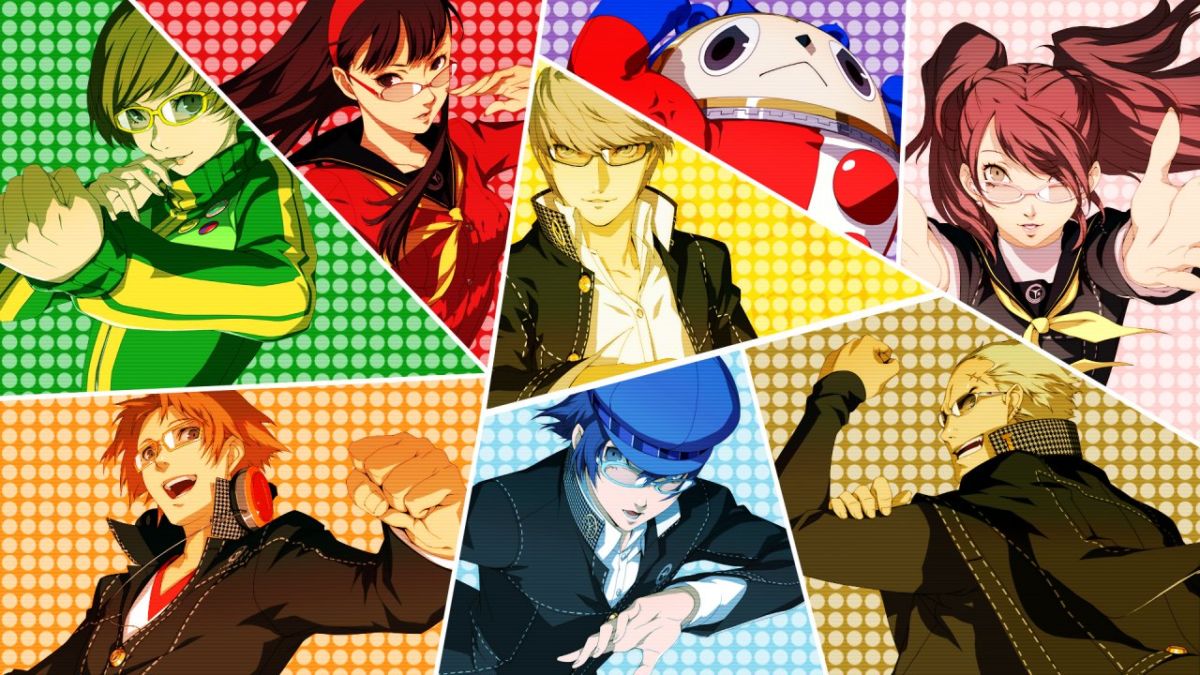 Developer: Atlus
Publisher: Atlus
Platform(s): PC, PS2, Vita
The Persona franchise was always a particularly Japanese affair, but Persona 4 achieved worldwide success for the franchise despite this. As the player character enrolls at a new high school, a peculiar series of murders begins to terrify the populace of Inaba, causing a sense of dread to fill the area.
Utilizing their "Personas" (manifestations of their inner selves), the protagonist and his party enter a TV world where they battle subconscious inspirations of their own personal demons. Outside of this surreal setting, the player is free to develop relationships with their classmates or pursue other endeavors at their leisure.
A massive JRPG will take you upwards of 100 hours to complete. The Golden expansion (the most popular version of the game) has added further value to the experience after it caused huge surges to PS Vita sales and has been ported to PC since its release, making it easy to find even today.
10. Final Fantasy X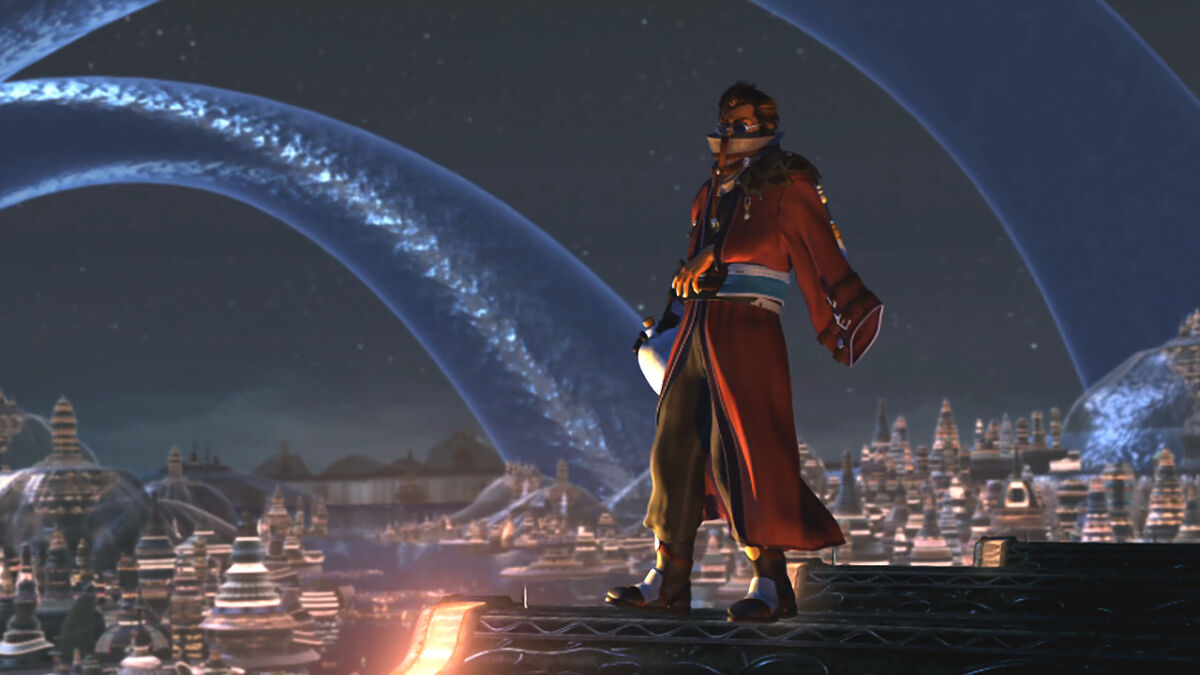 Developer: Square Product Development Division 1
Publisher: Square
Platform(s): PC, PS4, PS3, PS2, Vita, Switch, Xbox One
For years, Final Fantasy was the biggest name in JRPGs globally, but Final Fantasy X took that popularity to all new heights. After the previous entry offered a traditional series farewell, X took things in bold new directions.
Allowing the player to switch party members mid-fight opened up the gauntlet for how turn-based battles could evolve in Final Fantasy X. Meanwhile, the excising of a traditional overworld between towns and dungeons made for the most immersive game in the Final Fantasy series to date.
Finally, the Sphere Grid upgrade system allowed the player to decide how their characters would evolve from their base roles as warrior, black mage, or thief. Changing the game immeasurably while giving you more control than ever, Final Fantasy X is fondly remembered as one of the PS2's best JRPGs.
9. Chrono Cross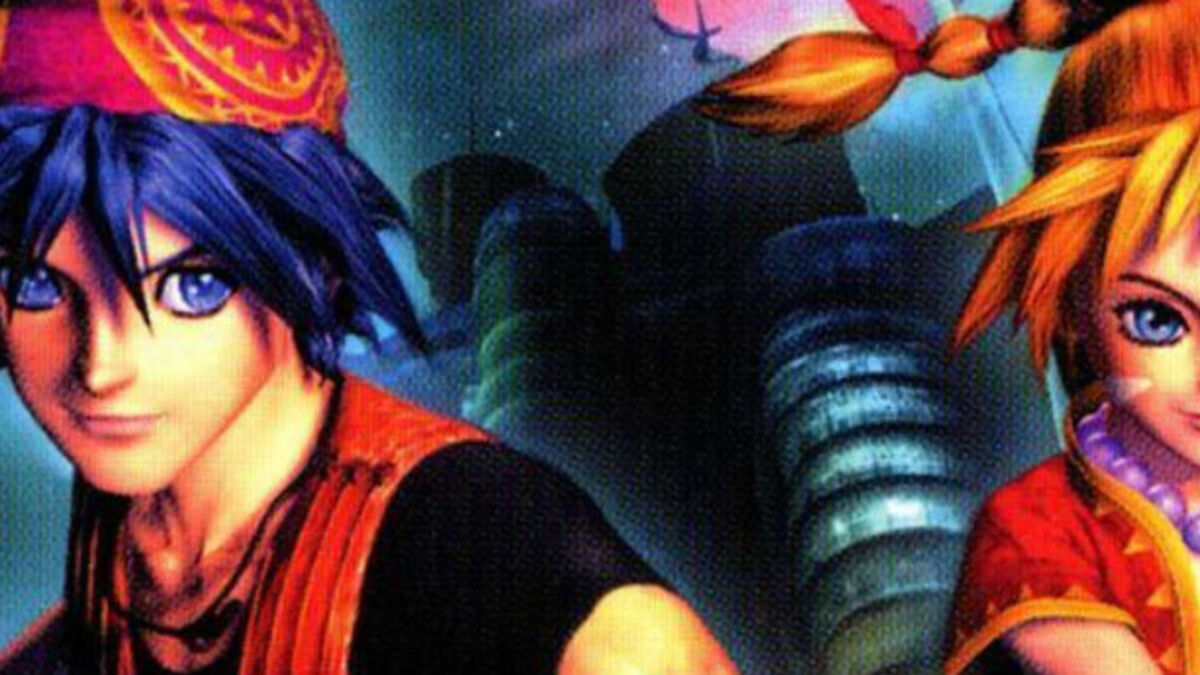 Developer: Square Product Development Division 3
Publisher: Square
Platform(s): PS1
While this sequel to the legendary SNES JRPG may not have been what many fans were expecting, Chrono Cross twisted the time-bending nature of its predecessor into daring new directions.
Concerning a young man who must travel between two alternating realities (one in which he lived and the other where he died), Chrono Cross' dimensional hopping adventure asked hard questions about what happens when you intervene regarding destiny and how many different realities can exist as a result.
An imaginative adventure that allowed players to recruit over 40 playable characters across several playthroughs, Chrono Cross offered a world of never-ending possibilities and a unique battle system that changed how players saw progress and character evolution.
8. Pokémon Gold and Silver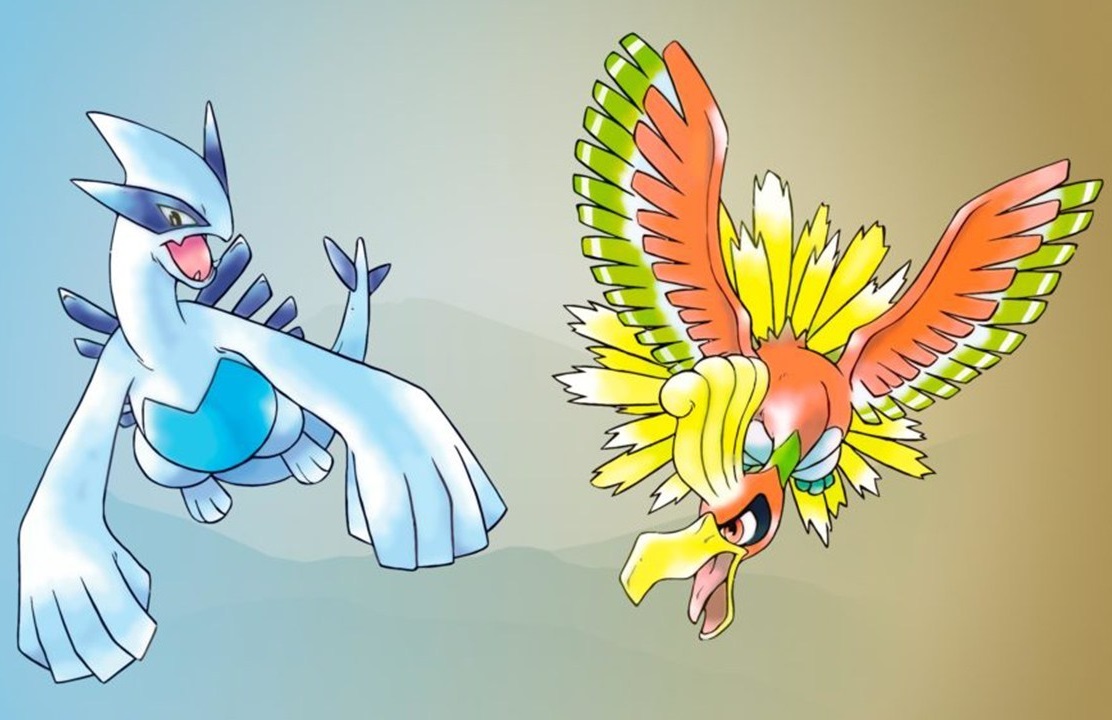 Developer: Game Freak
Publisher: Nintendo
Platform(s): GBC
After the original Pokemon games blew up worldwide, the sequels had some enormous shoes to fill. Fortunately, Pokémon Gold and Silver met this challenge with prowess and ambition. An additional 100 Pokémon were added to the world (bringing the number up to 251) while the look of the Johto Region was more vivid, being that Gold and Silver were developed for the Game Boy Color from the ground up.
A real-time clock was also introduced, allowing the game's world to reflect the day and time of the player's reality immersively. This meant that players had to come back to the game at different times in order to capture nocturnal or early riser monsters that were only active during certain times of the day.
With more specialized Poké Balls, new gear to utilize throughout the adventure such as maps and radios, and special "shiny" type Pokémon that only appeared rarely, Pokémon Gold and Silver took the addictive itch of the first game and turned it into a full-on sensation.
7. Super Mario RPG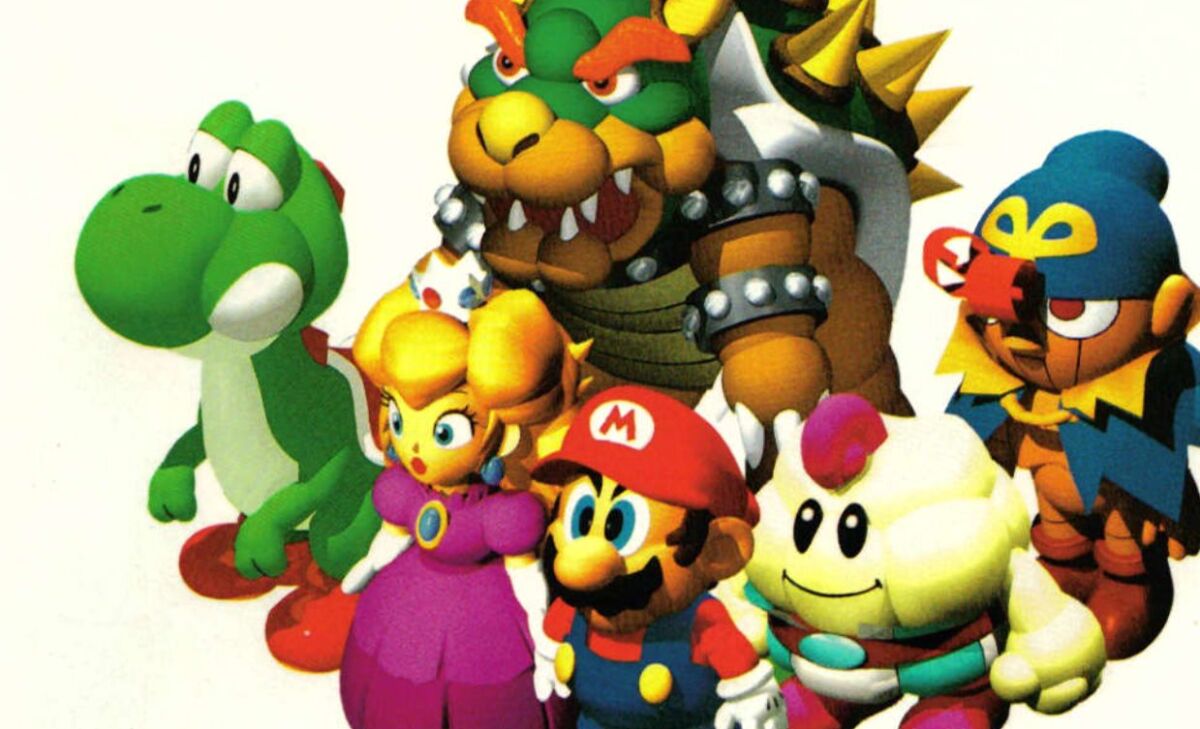 Developer: Square
Publisher: Nintendo
Platform(s): SNES, Wii, Wii U
As the popularity of the Mario character blew up for Nintendo in the 90s, the Japanese giant started featuring their charming plumber in a variety of new genres outside of his platforming roots. One of the best of these was in role-playing games with the impressive Super Mario RPG.
Helped by JRPG giant Square, Nintendo took their stable of recognizable characters in bold new directions that were as hilariously fun as they were new and exciting. Where else could you see Mario, Peach, and Bowser battling monsters together as they were regularly faced with the more nuanced aspects of life in the Mushroom Kingdom?
The first and best of the many Mario RPGs that have followed since, Super Mario RPG shook up the entire genre with its timed button tapping special moves and simple mechanics that opened the doors of one of gaming's most intimidating genres to just about anyone.
6. Persona 5
Developer: P-Studio
Publisher: Atlus
Platform(s): PS4, PS3
After Persona 4 launched the franchise into the stratosphere, Persona 5 took that momentum and brought it up another level. Stylized to the max and offering a level of visual fidelity that fans couldn't have dreamed of beforehand, Persona 5 became a mega-hit that sold better than any other game in the franchise.
Players take on the role of Joker and his Phantom Thieves of Hearts. Together they journey into the metaverse where they attempt to change the world by altering the hearts and minds of corrupt real-life figures like cold-hearted CEOs, plagiarizing artists, and criminals of the underworld.
The Royal version that followed included an entire third semester for its high school adventure and new characters, music, battles, and scenarios that enriched the game further. Certainly, one of the best games on the PS4, Persona 5 will knock the socks off even the most cynical JRPG fans.
5. Final Fantasy VII
Developer: Square
Publisher: Sony Computer Entertainment/Square Enix
Platform(s): PC, PS4, PS1, Xbox One, Switch
The game that finally made RPGs cool to play, Final Fantasy VII's cyberpunk aesthetic and hip character design by Tetsuya Nomura, took the Final Fantasy series from a success into an unbridled phenomenon.
Boasting an ambitious look that melded three distinct artistic styles into a cohesive whole and somehow peppered in dozens of minigames without losing its way, Final Fantasy VII featured iconic visuals that set it apart from anything else in the genre.
Further, it offered a materia system that allowed character customization never before seen in any JRPG, let alone the Final Fantasy series. An insane rogue's gallery of villains and an adventure more extensive than any previously seen in the franchise only sweetened the deal even more, making Final Fantasy VII a staple of any JRPG collection.
4. Kingdom Hearts II
Developer: Square Enix Product Development Division 1
Publisher: Square Enix
Platform(s): PC, PS4, PS2, Xbox One
The Disney Square Enix experiment that famously began with a chance elevator meeting eventually led to the best game in the Kingdom Hearts franchise with Kingdom Hearts II. Capitalizing on the features that made the world-melding original and its spin-off so fun and addictive while trimming down the platforming and collectible fluff that held it back, Kingdom Hearts II became the best game in the series.
Sora could use new forms and visit new worlds as the design and visuals were enhanced between separate worlds, leading to a more fluid overall product. Problems with the gummiship sequences were also addressed, eliminating the issues with the most divisive element of the first game.
Lastly, real ramifications from the first two games echoed throughout Kingdom Hearts II, and its time jump allowed for real, meaningful growth in its characters and one of the most heart-warming finales in the history of JRPGs.
3. Xenoblade Chronicles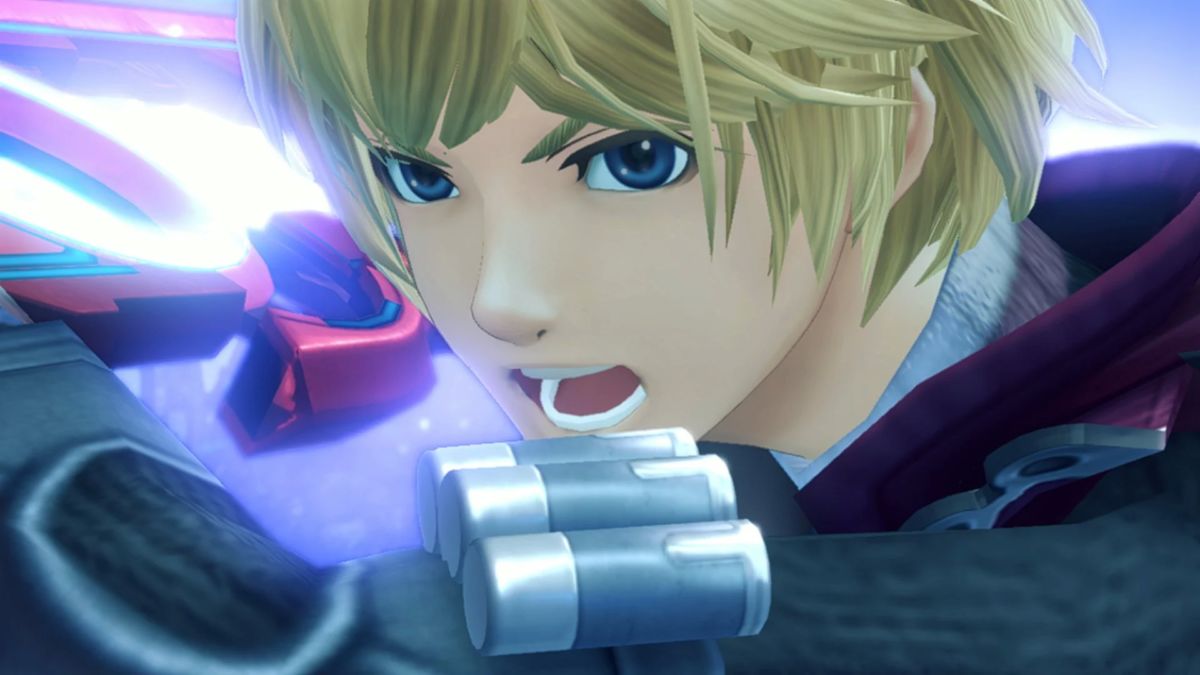 Developer: Monolith Soft
Publisher: Nintendo
Platform(s): Wii, Switch, 3DS
Xenoblade Chronicles feels like it was developed in concert with a focus group airing their most significant problems with JRPGs throughout. A vast game that offers over 100 hours of gameplay, the appeal of Xenoblade is only increased by design elements that streamline nearly every RPG headache along the way.
Time-based quests? That's okay, you can change the time of day. Quest giver hundreds of miles from where you completed the mission? No worries, killing the monster or completing the task alone will wrap things up. Wishing you could go back and check out something from a previous location? Don't worry, fast travel is available from the jump.
Even quests you're not focused on pop up on the minimap so that you can complete optional tasks on the go. One of the best JRPGs of all time in terms of design and playability, Xenoblade Chronicles overcomes the occasional cheese of its character interactions by just being so damn fun to play that you won't be able to help yourself from seeing its man vs. machine story to its conclusion.
2. Final Fantasy VIII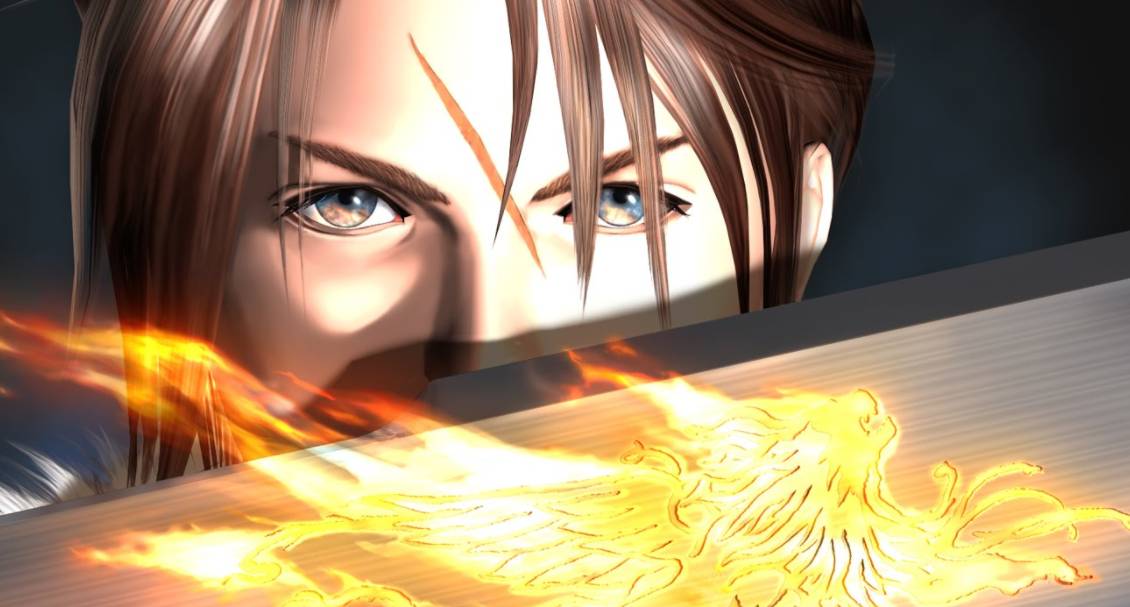 Developer: Square
Publisher: Square
Platform(s): PC, PS1, PS4, Switch, Xbox One
No game blew the walls off what gamers thought their chosen medium could be like Final Fantasy VIII did. If there was ever any doubt, the thrillingly cinematic, musically choreographed action sequence that opened Final Fantasy VIII put them to rest almost immediately.
While the wildly changed battle and magic mechanics made some fans wince a little after FFVII, Final Fantasy VIII managed to offer a unified visual fidelity that fit perfectly with the traditional artwork, battle system, overworld, and cinematic cutscenes of the game.
It also took many of the aspects fans had loved from favorites like VI and VII to glorious new heights. Summon attacks were visceral spectacles, Limit Breaks were devastating blasts, and even the famous 9999 damage limit was left in the dust by the time the end credits rolled around.
Restored today in the incredible Final Fantasy VIII Remastered, the game has never looked or sounded better and, despite its black sheep nature, Final Fantasy VIII enjoys more popularity today than it ever has.
1. Chrono Trigger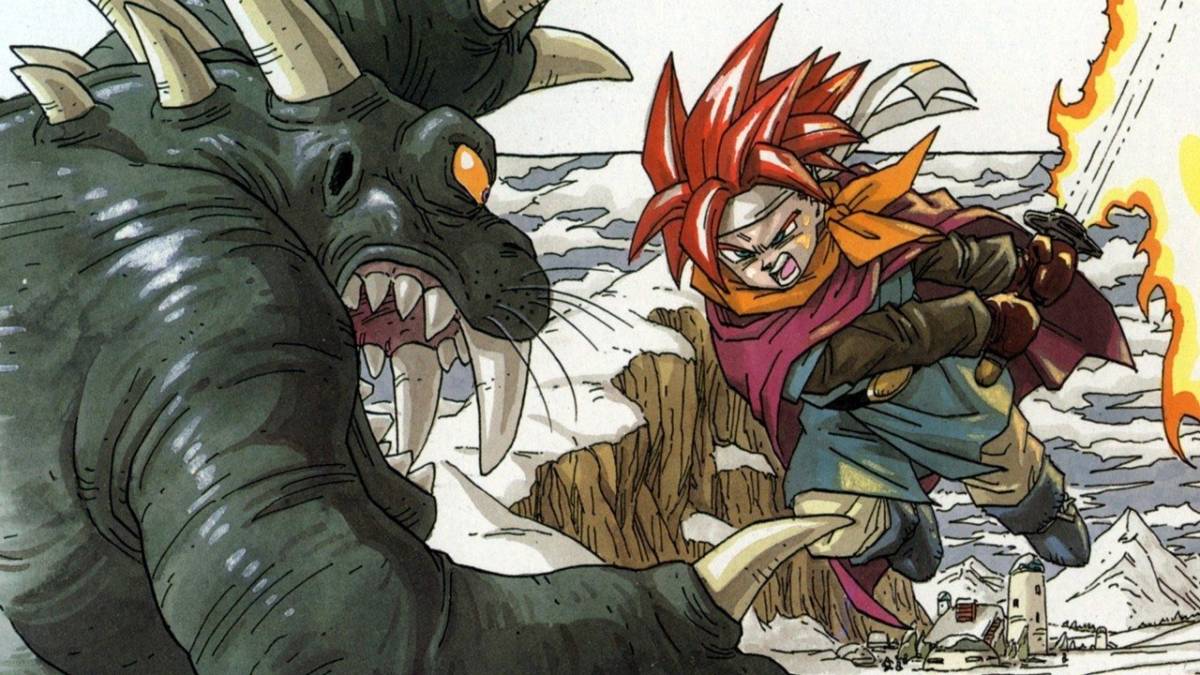 Developer: Square
Publisher: Square
Platform(s): PC, PS1, SNES, DS
There's a reason Chrono Trigger immediately comes up whenever the conversation of the best JRPGs of all time comes up. The time-hopping adventure has the kind of colorful whimsy and lovable cast that just forces you to fall in love with it, no matter how many times you've experienced it. I mean, where else can you watch a robot, a sorcerer, and a frogman battle it out against an intergalactic menace?
The brainchild of dream team Akira Toriyama, Nobuo Uematsu, Yuji Horii, Kazukika Aoki, and Hironobu Sakaguchi, Chrono Trigger was painstakingly created and perfected by some of the most creative and imaginative minds in Japan. This fact shows throughout with its intuitive and visually impressive gameplay mechanics and presentation.
Notably, Chrono Trigger was the first game to have players battling enemies on the exact same screen they explored during dungeon sections. No cutaway, just right into the action. The time-traveling elements were also awe-inspiring, changing the entire look and feel of the game repeatedly as players gained access to a new era of time.
Finally, the New Game + option, another first for the medium, allowed you to replay the game from the start with all of your abilities, weapons, and knowledge from the endgame carried over. This made seeking out Chrono Trigger's 17 different endings all the more exciting and accessible, adding further value to the package.
The absolute cream of the crop of JRPGs, there are very few games that can even begin to compete with the boundary-breaking ambition and transcendent design of Chrono Trigger even over 25 years later.
READ NEXT: The Best Free RPGs You Should Check Out
Some of the coverage you find on Cultured Vultures contains affiliate links, which provide us with small commissions based on purchases made from visiting our site. We cover gaming news, movie reviews, wrestling and much more.