One of the great things about RPGs is how much time you can spend playing them. With meaty stories, challenging bosses, and tons of side content, an RPG can really break up the monotony of day-to-day life for an extended period of time. But what do you do if you're short on cash? That's why you've got us. Here we've compiled some of the best free RPGs just for you. Though each of them contains optional in-game purchases, you can play each of these free RPGs to heart's content without spending a dime.
The Best Free RPGs
20. Postknight
Developer: Kurechii
Publisher: Kurechii
Platforms: iOS, Android
It might seem strange to include a mobile game on a list like this, but Postknight is just so dang charming that we couldn't resist. Setting you as a brave young postman wielding a sword and shield, Postknight has you battling your way across a 2D plane as you defeat monsters in order to make your deliveries.
In between, you can upgrade your equipment, raise a pet or build relationships with the locals. With its cheerful aesthetic and straightforward gameplay, Postknight is the perfect mobile time-waster.
19. Lost Ark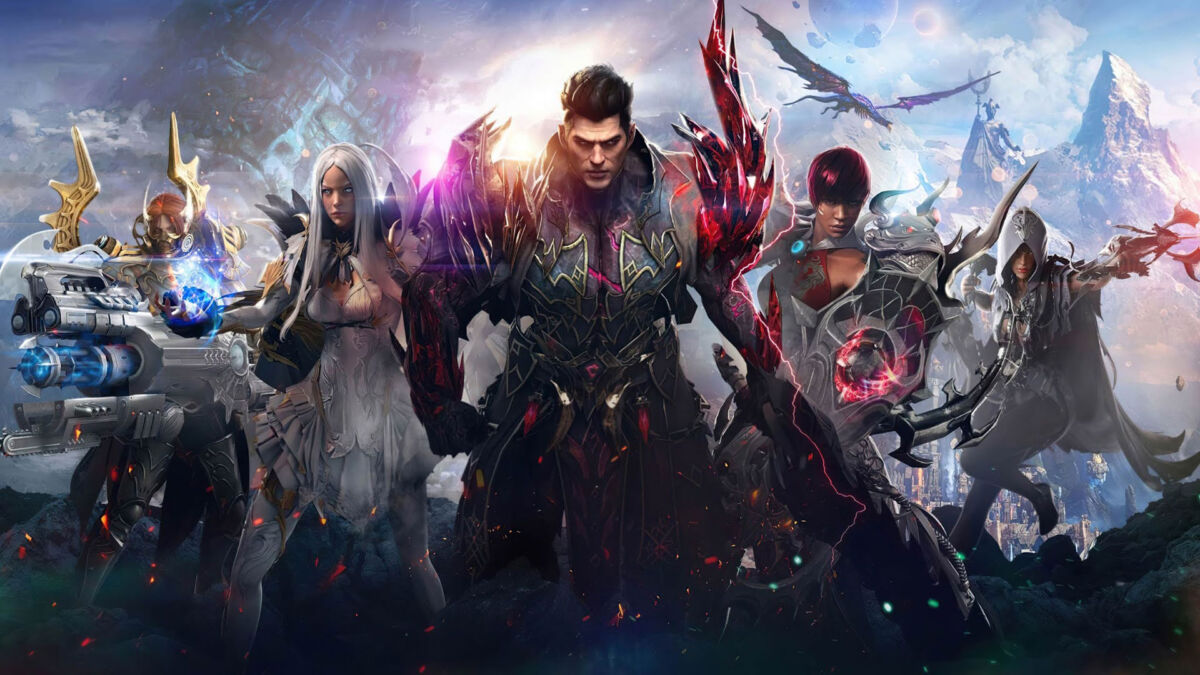 Developer: Tripod Studio, Smilegate
Publisher: Amazon Games
Platforms: PC
If you happen to be one of those gamers who like to obsessively hunt for the best gear combinations imaginable, Lost Ark might be the game for you. This fast-paced action RPG contains a massive world for you to explore and offers plenty for players to do even once they've reached the endgame.
Another thing that sets Lost Ark apart is that it's a game that can be just as enjoyable to play on your own as it is with teammates. If you happen to be a PC gamer, you could definitely do a lot worse than this game, especially as it's 100% free to play free on Steam.
18. Torchlight Infinite
Developer: XD
Publisher: XD
Platforms: PC, iOS, Android
When it comes to the most recent game on this list, Torchlight Infinite is probably near the top of the heap. Released in October of 2022, Torchlight Infinite is still in early access at the moment but is still being incredibly well received. The game is a top-down, Diablo-style dungeon crawler with all of the dark fantasy trappings you'd expect.
What makes Torchlight Infinite a real game changer, though, is that you can play it across both PC and mobile devices, regardless of whether you use an iOS or Android device. This fact alone makes giving this one a try a no-brainer, as the latest Torchlight game can keep you busy pretty much indefinitely.
17. Albion Online
Developer: Sandbox Interactive
Publisher: Sandbox Interactive
Platforms: PC, macOS, Linux
If you want to get really in depth with your MMORPGs, Albion Online might just be the game for you. The world of Albion Online features an internal player-driven economy with plenty of customization options and an integral take on both PvP and PvE play styles.
Albion Online also strives to make a world where every player, from the lowliest newbies to the most dedicated obsessives, will have a good time playing the game. One of their slogans is "Everyone Matters" after all, which ought to tell you that they want the game to be as welcoming as possible.
16. Guild Wars 2
Developer: ArenaNet
Publisher: NCSOFT
Platforms: PC, macOS
Another fairly recent addition to the market, Guild Wars 2 is still, of course, widely preceded by its name. Guild Wars is one of the most popular MMORPGs around and, as such, is worthy of attention for that reason alone.
Players can experience the entire adventure without a paid subscription and the game offers an endless supply of quests and some extremely deep customization. Furthermore, the game remains well-received and highly populated even after being available for over a decade.
15. MapleStory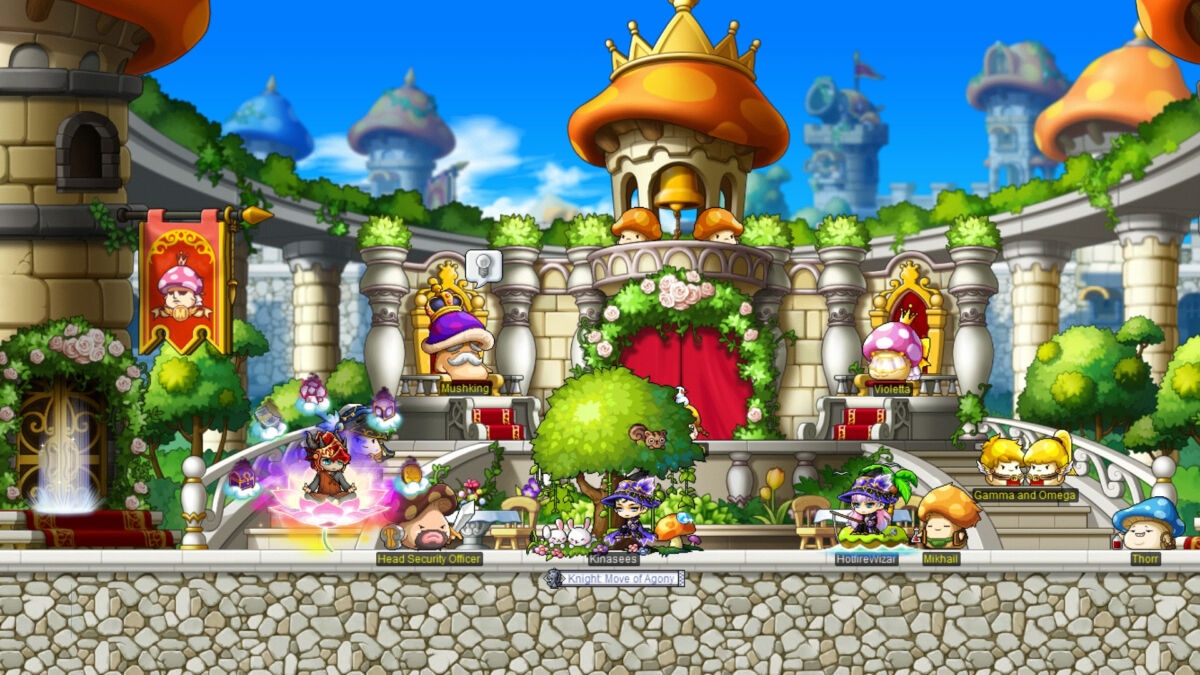 Developer: Wizet
Publisher: Nexon
Platforms: PC
Another of the best free RPGs, MapleStory has thrived for over a decade based on its easy play mechanics and cutesy art style. A side-scrolling MMO, MapleStory asks players to join the Empress' quest to stop the return of the evil Black Mage.
MapleStory also allows players to develop multiple characters on different servers, each one utilizing different conditions and story elements, meaning the game never really gets old. With over 180 million registered users, MapleStory has been an enormous success and is still going strong today.
14. Wakfu
Developer: Ankama Games
Publisher: Ankama Games, Square Enix Europe, Ubisoft
Platforms: PC, Linux, macOS
A cross between tactical RPG and traditional turn-based combat, Wakfu offers the best of both worlds. Mixing the two gameplay styles into their own unique flavor, Wakfu feels distinct despite being influenced by Ankama's previous game, Dofus.
Expanded with a spin-off game and its own Netflix series, Wakfu shows no signs of slowing down any time soon, so players can dive in whole hog without fear that the game will disappear from servers.
13. Path of Exile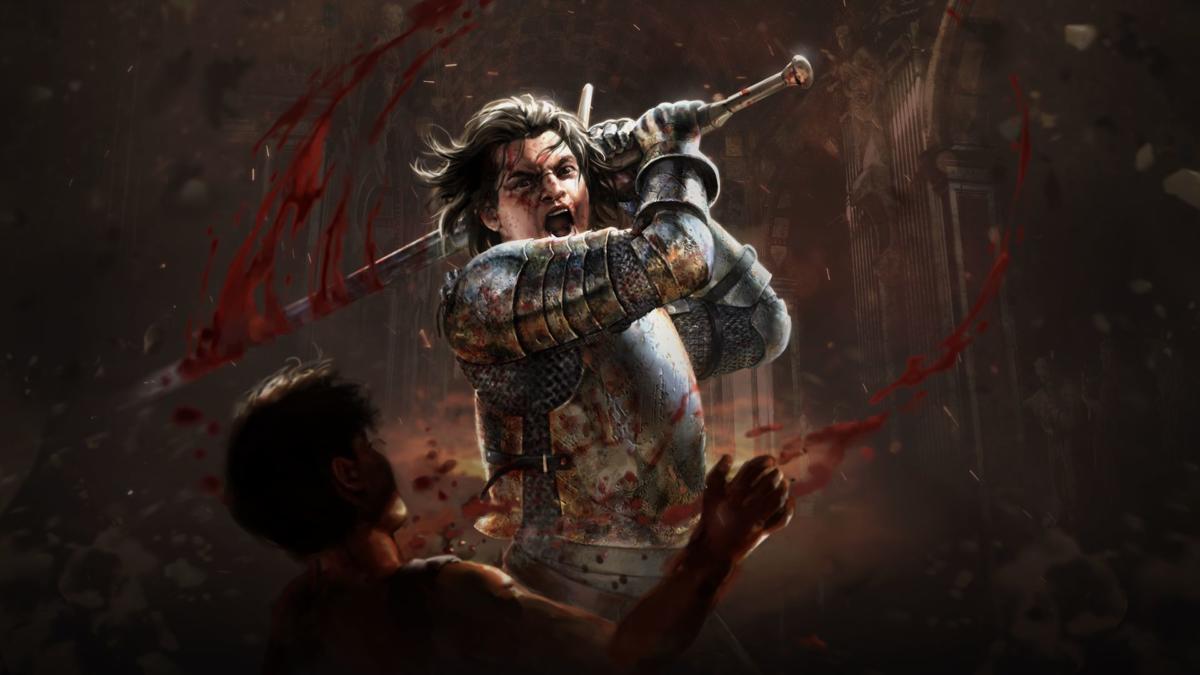 Developer: Grinding Gear Games
Publisher: Grinding Gear Games
Platforms: PC, PS4, Xbox One
Diablo fans take note. Path of Exile is an action RPG similar to Blizzard's smash hit series, and its free-to-play model makes it an attractive prospect for players itching for some more Diablo action.
Casting you as one of the titular exiles, Path of Exile sets you on a path to redemption in its massive, top-down, isometric world. Choose from seven starting classes, then battle legions of monsters to your heart's content in this addictive modern classic.
12. Aion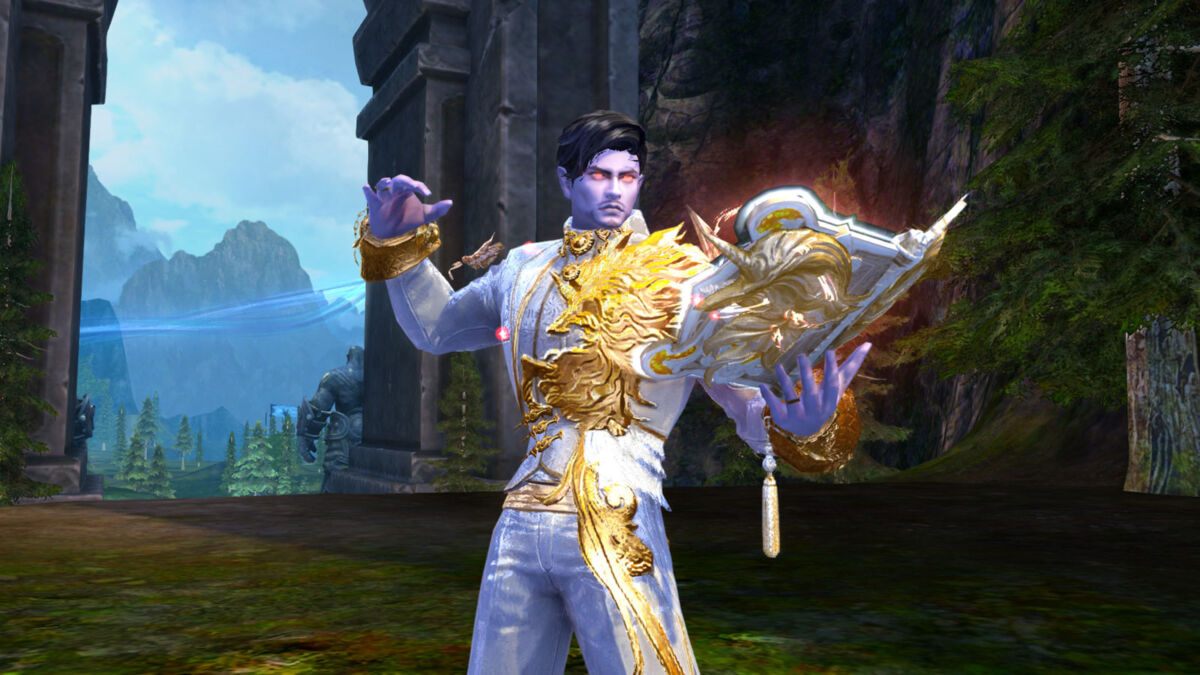 Developer: NCsoft
Publisher: NC Interactive, Gameforge
Platforms: PC
Aion has been around for ages. Utilizing a unique battle format called PvPvE, Aion challenges players to battle each other and computer-controlled characters in team battles that will push them to their limits.
With over a decade of play behind it, Aion's name is fitting for its ever-evolving mechanics and world. Though it's not as popular as it once was, it still boasts a strong enough player base to make it worthwhile to dive into.
11. Neverwinter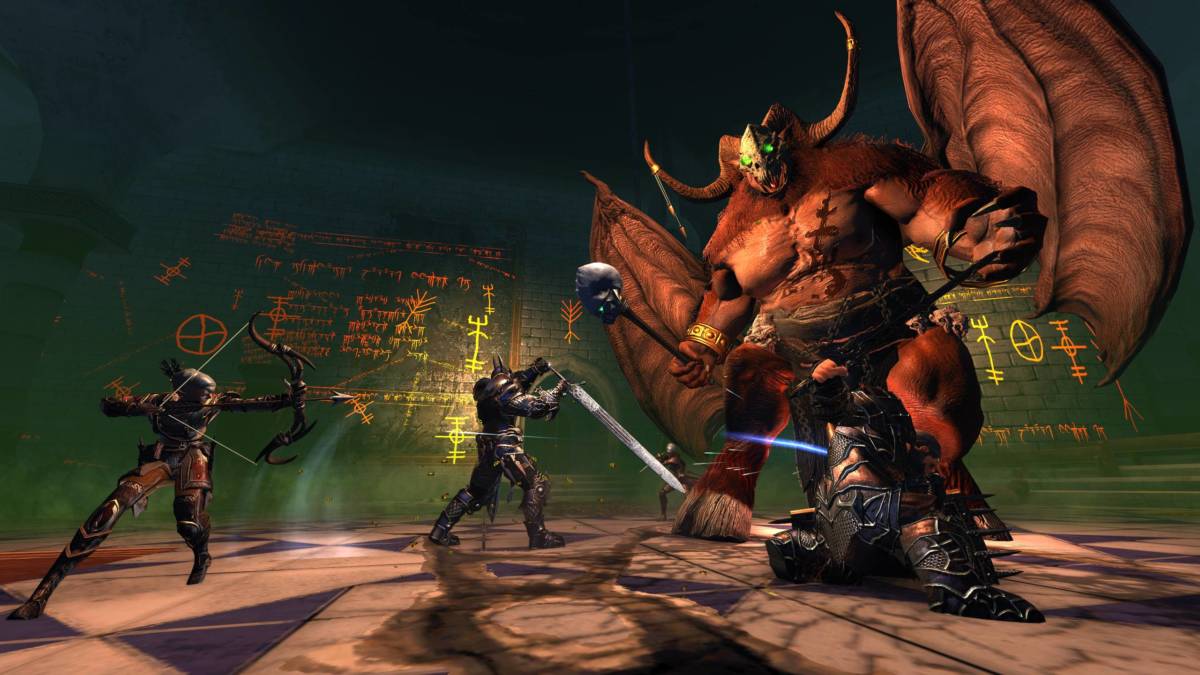 Developer: Cryptic Studios
Publisher: Perfect World Entertainment
Platforms: PC, PS4, Xbox One
Set in the endlessly growing mythology of Dungeons and Dragons, Neverwinter is an MMORPG that follows on the heels of the successful PC gaming series Neverwinter Nights. Players choose from 8 character classes and can form their own parties of up to 5 to explore the titular realm.
With solid storytelling, tons of lore, and the ability to create areas that don't need to adhere to traditional Dungeons and Dragons tropes, Neverwinter is an excellent pick for both D&D stalwarts and newbies alike.
10. TERA
Developer: Bluehole Studio
Publisher: Gameforge
Platforms: PC, PS4, PS5, Xbox One, Xbox Series X | S
Like the Xenoblade series, the world of TERA (The Exiled Realm of Arborea) is built among the bodies of fallen titans who have been lost to the ages. Boasting a harder edge than some of its compatriots, Tera leans into an almost apocalyptic tone, with overgrown jungles and desolate ruins around every turn.
Quest, craft, and explore your way through this uniquely challenging world. With crossplay now available across all platforms, it's never been a better time to jump into the world of TERA.
9. ArcheAge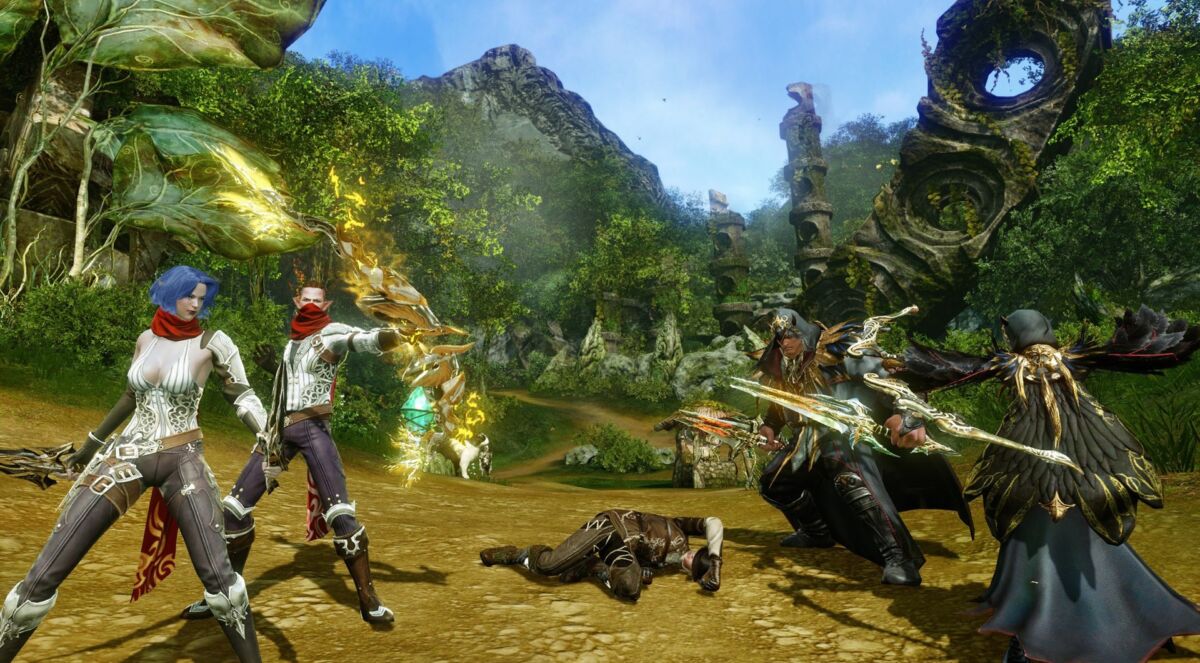 Developer: XL Games
Publisher: Trion Worlds
Platforms: PC
If you want to just pop into a free RPG and start having fun, ArcheAge might be the game for you. Described as a mix of sandbox and theme park, ArcheAge uses its PvE/PvP framework as a jumping-off point to really let players make the game work for them.
Offering naval combat on top of the more traditional conflicts, ArcheAge is a huge game that you can wile away endless hours in without getting bored. With housing, farming, mounts, and pets, there's something for everyone here.
8. Dauntless
Developer: Phoenix Labs
Publisher: Epic Games
Platforms: PC, PS4, Xbox One, Switch
Drop into a world where your job is to fight back the hordes and save humanity. Taking on the role of a slayer, Dauntless has you battling the Behemoths, which feed upon the remaining denizens of the human race.
Using a complex combo system, bring down the beasts alone or as part of a group. This one isn't just after your cash either, as the developers even went as far as retooling the game so that it wouldn't just be the pay-to-win crowd that gets the best equipment. A tense, frenetic experience, Dauntless is for those who like nail-biting battles and close calls. Easily one of the best free RPGs around.
7. Warframe
Developer: Digital Extremes
Publisher: Digital Extremes
Platforms: PC, PS5, PS4 Xbox One, Xbox Series X | S, Switch
This one's going to be a mouthful. A free-to-play action role-playing third-person shooter multiplayer online game, Warframe has players taking on the role of a Tenno: an ancient breed of fierce fighters who have been awoken from an eon of sleep in a cryo chamber.
Utilizing the titular warframe, manifest outside of your physical body and then slip back into your powerful machine to take down the Grineer, a sinister race of cybernetically enhanced clones. A game brimming with strategic potential, Warframe brings both the action and the tactical nature of combat to life.
6. Guild Wars 2
Developer: ArenaNet
Publisher: ArenaNet
Platforms: PC, macOS
Guild Wars 2 aims to give players more pull in how its world comes together. Join in as part of the effort to battle back some Lovecraftian horrors known as the Elder Dragons. Guild Wars 2 utilizes a ripple system that allows past choices to affect future events in the game, meaning what you say and do really matters here.
Create a character choosing from five races and eight classes. Depending on your choices (including skills, armor, and focus), you will have a unique avatar to tackle the challenges of Guild Wars 2. With dozens of different playstyles and dark fantasy overtones, this one is still going strong today.
5. Blade & Soul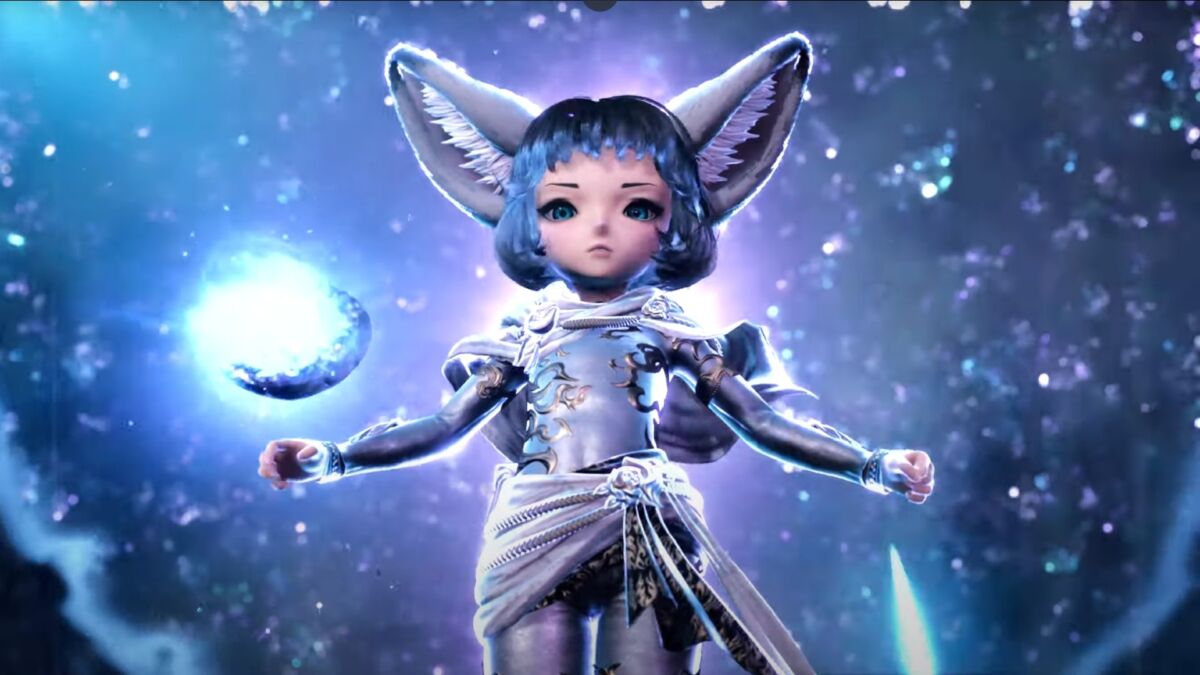 Developer: Team Bloodlust, Netmarble Neo
Publisher: NCSoft
Platforms: PC, Android, iOS
What makes Blade & Soul unique among MMORPGs is its focus on martial arts. Build a customized character down to the most particular idiosyncrasies, then use a real-life technique to jump off vertical surfaces and zip around the environment.
Strongly influenced by Chinese society and traditions, you choose your race based on ancient symbols as well as their attributes and meanings — think of it as a hybrid of fighting game and RPG. A game that's as specific as they come, Blade & Soul will romance you with its unique design and pull you deep into its rich world.
4. Star Wars: The Old Republic
Developer: Bioware Austin
Publisher: Electronic Arts
Platforms: PC
Everyone wants to dive into the world of Star Wars, and Star Wars: The Old Republic offers just such an opportunity. Coming on the heels of the beloved RPG series Knights of the Old Republic, this MMO lets you become a Jedi or a Sith as you experience events that took place thousands of years before the Star Wars films we all know and love.
Leaning into the neverending mythology of George Lucas' Star Wars universe, The Old Republic offers hundreds of hours of content amid the conflicts of the Sith Republic and the Galactic Empire.
One of the most expensive games ever made, Star Wars: The Old Republic is also no slouch in terms of its aesthetics or audio. The closest thing to living a life in the Star Wars universe, The Old Republic is just the game for folks who are obsessing over The Mandalorian or The Bad Batch.
3. Final Fantasy XIV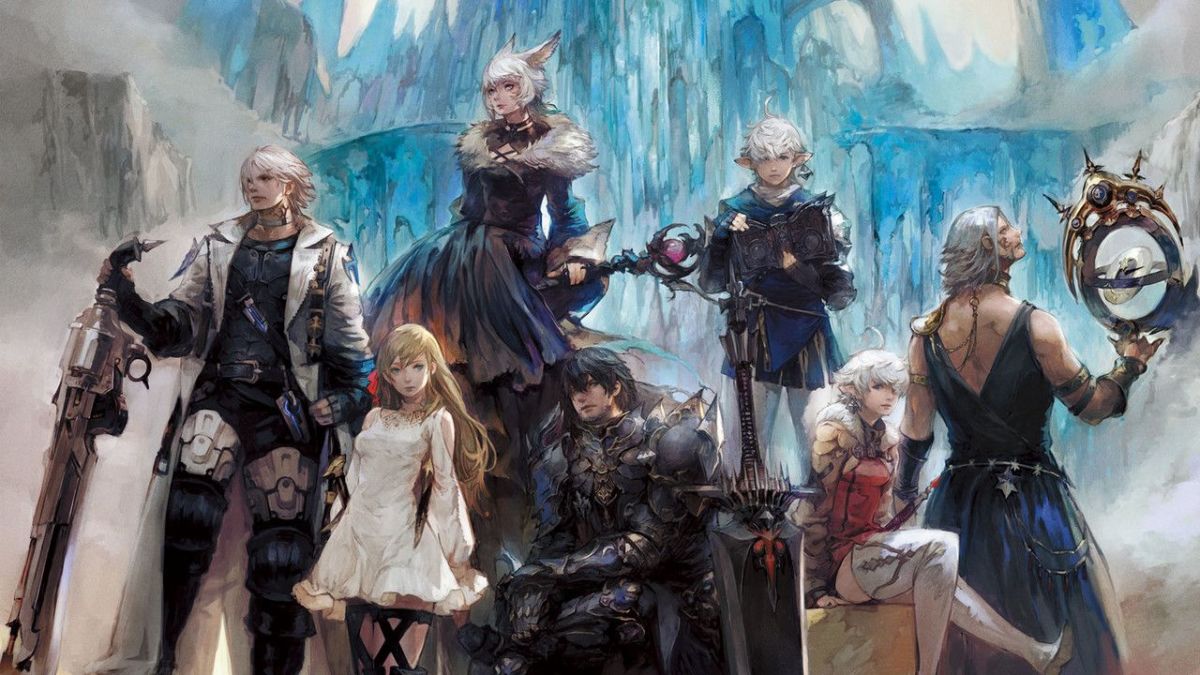 Developer: Square Enix
Publisher: Square Enix
Platforms: PC, PS5, PS4
Few RPG series have the reputation and cache to match Final Fantasy, and the experience of playing a Final Fantasy title with a few million of your closest friends can hardly be overstated. While Final Fantasy XIV's initial launch may have been a bit of a bust, the MMORPG bounced back significantly with A Realm Reborn.
This retooled edition fixed many of the problems players had with the original release, allowing Final Fantasy XIV to live up to its full potential. Add in the tons of new content that have been released for FFXIV and the massive player base and that free trial will be your golden ticket to dozens of hours in one of the best free RPGs around.
2. Genshin Impact
Developer: MiHoyo
Publisher: MiHoyo
Platforms: PC, PS5, PS4, iOS, Android
The most recent game on our list by a long shot, Genshin Impact blew the lids off of gamer expectations in the fall of 2020. What originally appeared to be a shameless Breath of the Wild rip-off, Genshin Impact used its obvious inspiration as a mere stepping stone toward building one of the best free RPGs that might never come to a close.
Utilizing more traditional RPG elements into its Zelda-like atmosphere, Genshin Impact also embraced the love for anime culture and waifu obsessives to create the ultimate gacha game. With a steady stream of updates in its first year alone, Genshin Impact boasts a huge player base and shows no signs of slowing its success down any time soon.
1. World of Warcraft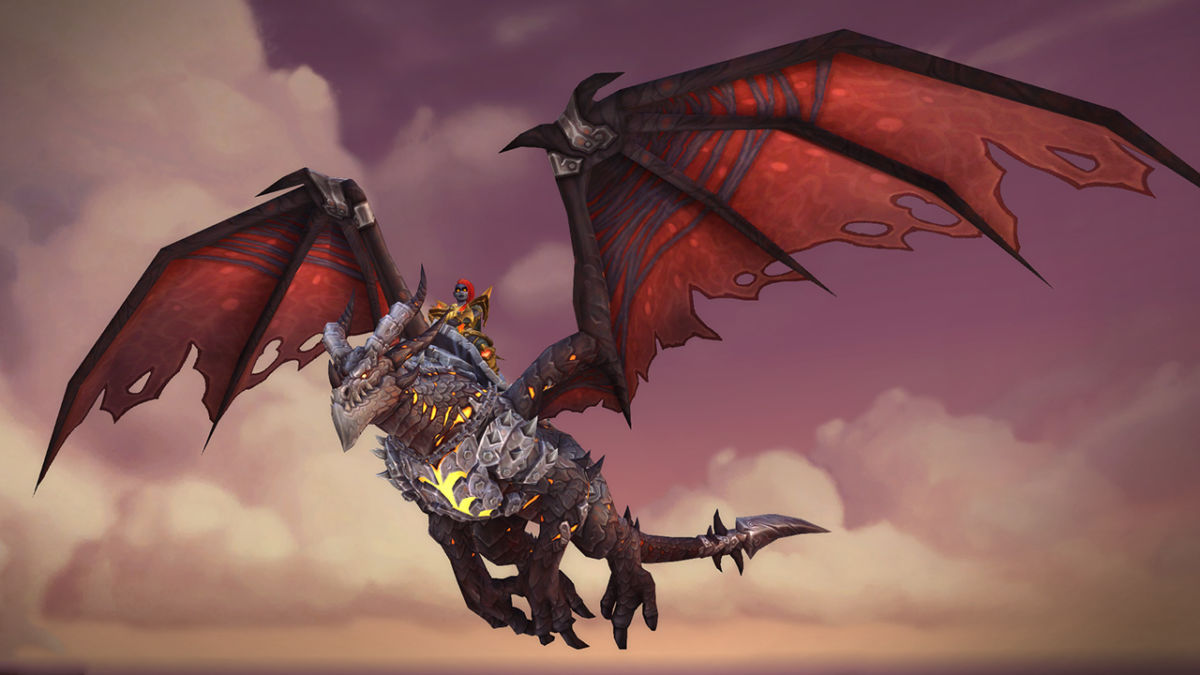 Developer: Blizzard Entertainment
Publisher: Blizzard Entertainment
Platforms: PC, macOS
This one has to come with a bit of an asterisk here. Naturally, World of Warcraft is only totally free as a slightly limited experience. Still, considering how many of these "free-to-play" games want you to spend some money eventually, it seems fair with this caveat in mind to include World of Warcraft.
The game that blew up MMORPGs as the genre to beat, World of Warcraft has an insanely complex history that goes back to its somewhat humble beginnings back in 2004. The insanely addictive game loop took more than a few college kids' entire lives over throughout the years, and that legacy is a big reason why World of Warcraft remains among the top of the heap even today.
Though players won't be able to experience everything in World of Warcraft with a free account, the amount of content they will be able to access is more than enough to justify jumping into the action RPG questing of WoW. Just keep an eye on the clock when you're first getting into this one.
MORE FREE GAMES: Best Free PS5 Games | Best Free FPS Games | Best Free Horror Games
Some of the coverage you find on Cultured Vultures contains affiliate links, which provide us with small commissions based on purchases made from visiting our site. We cover gaming news, movie reviews, wrestling and much more.