Genshin Impact is a highly-polished open world adventure that lets players take part in an intriguing and complex tale involving dragons, magic, and giggling anime warriors. It's also completely free to play, which is shocking considering the scale and quality of the experience it offers. There's a reason why it's become one of the most popular games in the world and continues to grow, with the game near the top of charts and posting huge profits, though its gacha nature does make it a bit of a controversial game.
Whether you're in between content updates and looking for similar games to dive into before the next Genshin patch drops, or are simply tired of Teyvat and need a change of scenery, here's a list of games like Genshin Impact you have to check out across PC, PS4, PS5, Xbox One, Xbox Series X & S, Switch. We're trying to avoid mentioning multiple other miHoYo titles, just for the sake of variety.
The Best Games Like Genshin Impact
1. Tales of Vesperia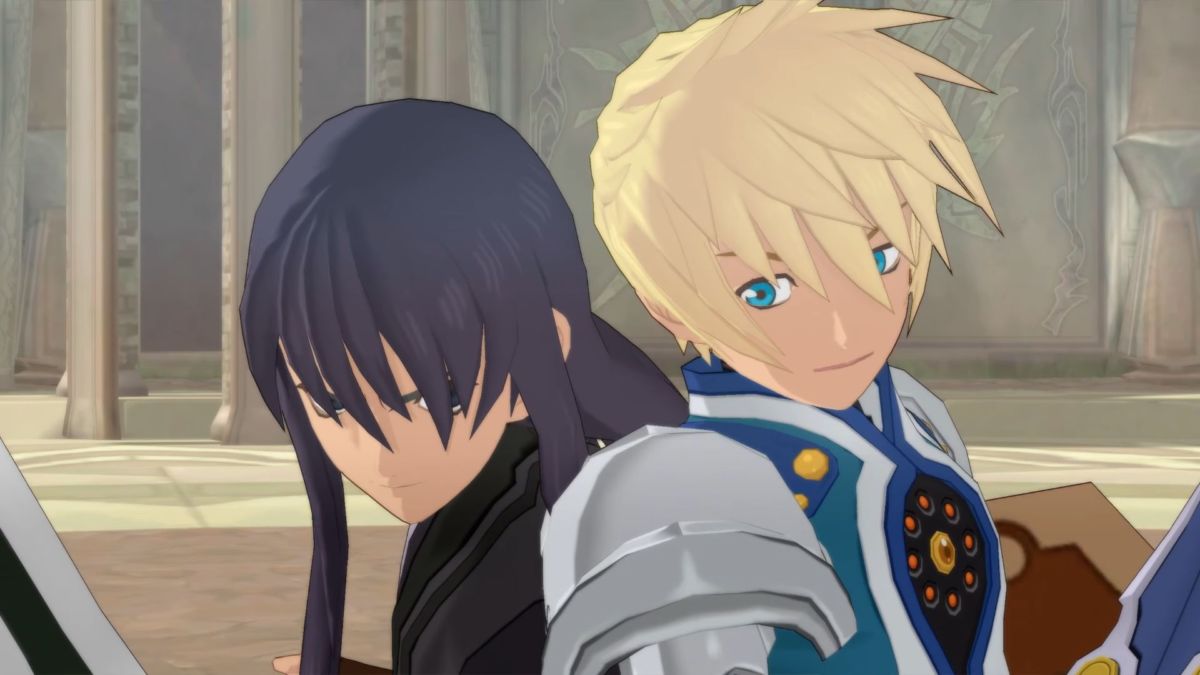 Developer: Bandai Namco Studios
Publisher: Bandai Namco Entertainment
Platforms: PC, PS4, PS3, Xbox One, Xbox 360
It's difficult to miss the similarities between Genshin Impact and Tales of Vesperia, as the two games are both anime-style high fantasy adventures set in sprawling open worlds. Like Genshin Impact, Tales of Vesperia has high-tempo, real-time combat with the ability to switch between party members on the fly. And both games feature huge casts of characters based on common anime and fantasy archetypes.
Technically, any Tales of game from 2008 onward would slot into this list just fine, but Vesperia is widely considered the best of the bunch. Vesperia's free-flowing combo system keeps battles varied and engaging that comes progressively deep as you unlock more options. You might miss the movement abilities that made exploring new locations in Genshin Impact so fun, but JRPG fans will find the solid story, interesting character interactions, and pacey combat are well worth investing in.
2. The Legend of Zelda: Breath of the Wild
Developer: Nintendo EPD
Publisher: Nintendo
Platforms: Wii U, Switch
You can't deny that The Legend of Zelda: Breath of the Wild was a major influence in the design of Genshin Impact. After all, key features like hang gliding, rock climbing, and almost the entire combat system are pulled wholesale from Breath of the Wild.
Breath of the Wild's massive map is a joy to explore, from its living villages to its incredible dungeons. The creative enemy types will force you to think on your feet with each engagement. And the weapons and items you unlock are just as much toys for exploration as they are tools of destruction, as they interact in interesting ways that encourage creative problem solving.
Can you really blame miHoYo for borrowing elements from one of history's greatest video games? If you call yourself a Genshin Impact fan, you owe it to yourself to play Breath of the Wild at least once.
3. Immortals Fenyx Rising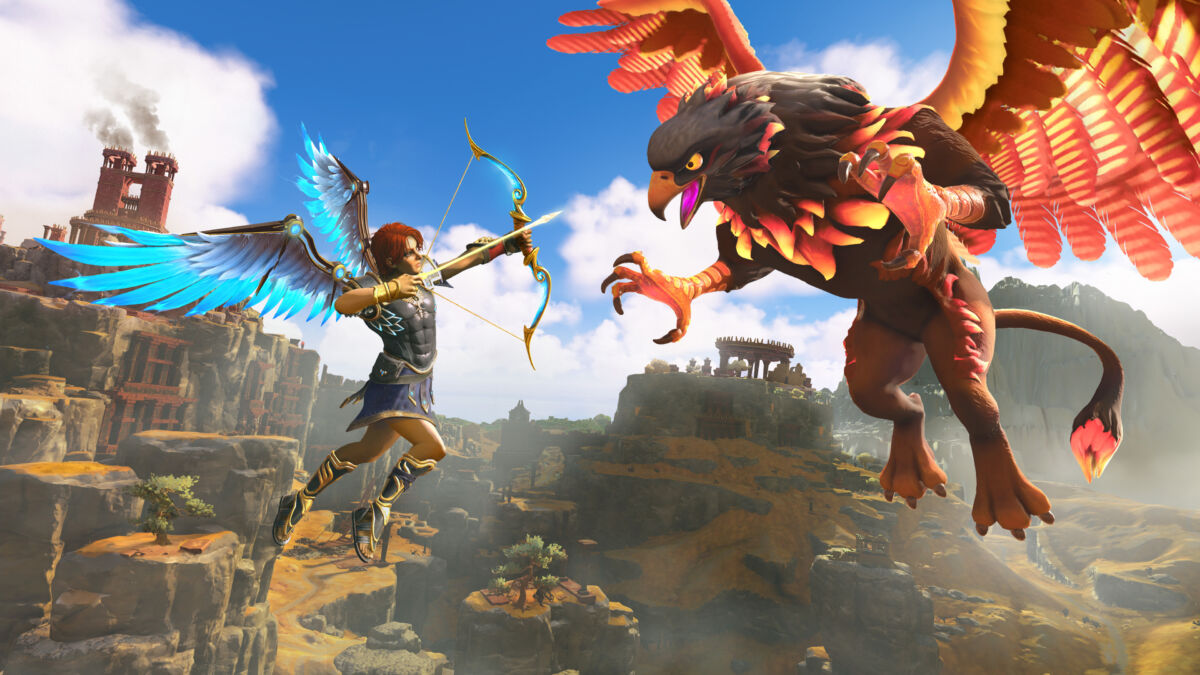 Developer: Ubisoft Quebec
Publisher: Ubisoft
Platforms: PC, PS4, Xbox One, PS5, Xbox Series X | S, Switch, Stadia
We've already established that Genshin Impact looks and plays a lot like Breath of the Wild, so it only stands to reason that the game that has been described as "the BOTW of Greek Mythology" would be a natural fit for this list.
Immortals Fenyx Rising is polished to a mirror sheen. The animations are sharp, combat feels responsive, and the character and level design is top-shelf. But what really puts Immortals over the top is its colorful cast, a virtual who's who of characters pulled from Greek mythology, from the gods on Mount Olympus to minor, lesser-known characters.
Immortals Fenyx Rising's stylized Ancient Greece offers a fresh look at a familiar setting, backed by fast combat and endless exploration like Genshin Impact.
4. Ni no Kuni II: Revenant Kingdom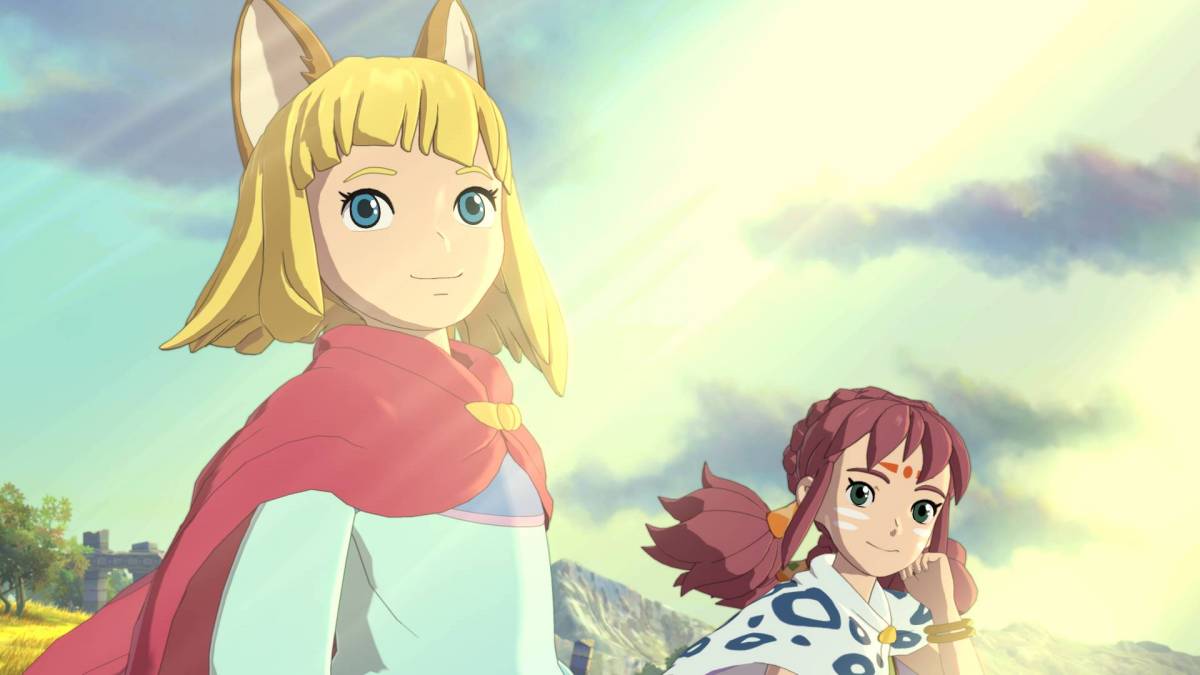 Developer: Level-5
Publisher: Bandai Namco Entertainment
Platforms: PC, PS4, Switch
Craving another open world experience with an anime aesthetic? Ni No Kuni II: Revenant Kingdom has both. With an art style informed by the works of Studio Ghibli, who actually developed its prequel in collaboration with Level-5, Ni No Kuni II's soft shapes, sharp lines, and bright colors give it a buoyancy and lightness that Genshin Impact fans will appreciate.
While it's certainly made for a younger audience, this is no mindless button masher. The simplistic controls bely a depth you might not expect from a game for kids, and the Pokémon-style monster catching and kingdom management will have you wondering where the day has gone.
There's a lot here to love, especially if you're tired of how grave and humorless (and gray) RPGs have become.
5. Honkai Impact 3rd
Developer: miHoYo
Publisher: miHoYo
Platforms: PC, Android, iOS
Honkai Impact 3rd is miHoYo's other major action RPG for mobile phones that looks and plays like a sci-fi Genshin Impact but with a tighter scope that focuses more on the explosiveness and theatrics of its deep combat system over world exploration. More importantly for those who enjoy the thrill of unlocking new characters and deep diving into their personal tales, Honkai Impact 3rd features a host of collectible characters to play with.
If you thought the combat in Genshin Impact was dramatic, Honkai Impact 3rd turns the ham factor up to 11. It's fast and fiery, with over-the-top visual effects for almost every action. While Genshin Impact encourages utilizing the elements and the environment to maximize damage output, Honkai Impact 3rd is all about quick reflexes and pixel-perfect precision (think Devil May Cry rather than Breath of the Wild).
6. Xenoblade Chronicles X
Developer: Monolith Soft
Publisher: Nintendo
Platforms: Wii U
When talking about games that inspired Genshin Impact, Xenoblade Chronicles 2 doesn't get as much mention as Breath of the Wild, despite being the one title on this list that bears the closest resemblance to Genshin Impact, at least visually.
The world design of Xenoblade Chronicles 2 was clearly a major influence for miHoYo's artists, inspiring character designs that are similar to the point of near duplication. And if you enjoyed Genshin Impact's element-based combat, XC2's battle system also revolves around a very similar mechanic that encourages creative combining of elemental abilities.
Then there's the deep gacha system that works just like the Wishes in Genshin Impact. Though unlocking rare Blades (what XC2 calls its characters) isn't required to complete the main campaign, completionists will want to get their hands on every last one of them.
7. Darksiders II
Developer: Vigil Games
Publisher: THQ
Platforms: PC, PS4, PS3, Xbox One, Xbox 360, Switch
Style-wise, Darksiders 2 and Genshin Impact are polar opposites — one is awash with bright colors while the other is obsessed with doom and gloom. But don't let its grim look fool you; like Genshin Impact, the Darksiders series is very much inspired by the Zelda series, and that means sprawling open worlds, challenging puzzle-based dungeons, and engaging real-time combat.
Movement is quick and enjoyable, thanks to the parkour elements introduced for this sequel. The world is large but not to the point that traversing it feels like a chore — it's much more like Ocarina of Time than Breath of the Wild with regards to world scale. The dungeons are clever and fun but not overly long (a criticism of the first game). And combat is brisk, with weighty animations that give every swing a heft and force that's immensely gratifying.
8. Ys IX: Monstrum Nox
Developer: Nihon Falcom
Publisher: NIS America
Platforms: PC, PS4, Switch, Stadia
For decades, Ys lived in a bubble of its own, shunning genre trends and fads, but 2016's Ys VIII bucked that philosophy, openly borrowing elements from its competition to make one of the freshest and most exciting Ys installments in decades. While Ys IX: Monstrum Nox isn't as groundbreaking as VIII, it continues in that new direction, bringing players on a journey grander than any the series has seen before.
The combat is frantic and exciting, and the movement skills give Adol a newfound agility that turns up the speed of engagements. And the generic "save the world" fantasy plot is tastily self-aware. For example, when protagonist Adol Christin is arrested by the Romun Empire, the officers' line of questioning pokes fun at series' tropes, like the tendency for ships to sink when he's aboard them.
With blistering, kinetic action and great character writing, Ys IX: Monstrum Nox is one of the best games like Genshin Impact that fans won't want to skip.
9. Windbound
Developer: 5 Lives Studios
Publisher: Deep Silver
Platforms: PC, PS4, Xbox One, Switch, Stadia
Imagine Genshin Impact but it's a survival sim and you'll have a bit of an idea of what Windbound is like. You play the young warrior Kara, left stranded on a remote island after a wild storm. Kara must stave off hunger and ravenous beasts as she works to find a way back home to her people.
Kara can hang glide and climb cliffs, but what sets Windbound apart from other open world adventure games is that Kara has her sea legs. She can build boats to explore neighboring islands and the endless waters that connect them, Wind Waker-style.
Since this is a survival game, combat is fairly barebones, and it tells a story that's at a smaller scale and more intimate than Genshin Impact. However, if exploring new worlds is what you're all about, Windbound has one that's worth getting lost in.
10. Final Fantasy XV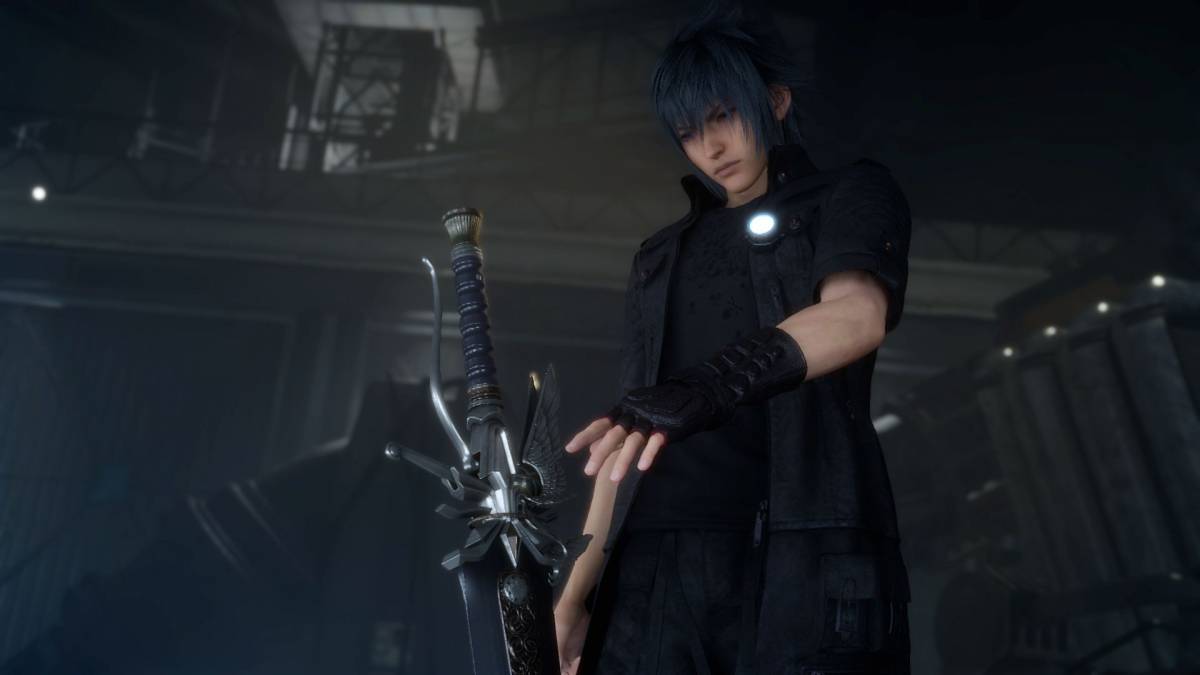 Developer: Square Enix Business Division 2
Publisher: Square Enix
Platforms: PC, PS4, Xbox One, Stadia
Final Fantasy XV marked a major shift for the series that defined turn-based JRPGs. Not only is it the first to feature real-time combat, allowing players to take direct control of its emo-haired protagonist in frenzied melee, but it's also the first non-MMO open world game in the franchise.
While the quality of the dialogue and delivery is inconsistent, Noctis and friends are an endearing bunch, and the relationship between them feels natural and genuine. In Final Fantasy tradition, XV's plot about two kingdoms at war, bloodline purity, and fraternal treachery is overly complicated, and the game ends with too many threads left untied, but its world is so intriguing and its characters so likeable that you'll end the game with an itch to jump right back into it.
Genshin Impact is available now for PC, PS4, PS5, and mobile.
READ NEXT: 10 Games Like Dishonored You Should Check Out
Some of the coverage you find on Cultured Vultures contains affiliate links, which provide us with small commissions based on purchases made from visiting our site. We cover gaming news, movie reviews, wrestling and much more.