The Dishonored games are a stealth enthusiast's dream, a sleek, immensely absorbing trio of games that bring their steampunk setting to life via the medium of having you stab most of the people inhabiting it.
Arkane Studios' flagship franchise has become known for becoming something of a skill in its own right, a game that's easy to pick up and play but almost impossible to master. In fact, games like Dishonored offer so much player choice within the parameters that they set that each installment is an experience that can be made more rewarding, and often more enjoyable, the more you experiment, practice and evolve your skills. There's nothing quite like pre-planning your chosen route, assessing the terrain and then using Corvo's abilities to either cut a swathe through your enemies or else simply steal past them like a thief in the night.
It may be unique, but Dishonored isn't the only stealth-based video game in existence, nor is it the only one to incorporate steampunk and dystopian aspects into its aesthetics and narrative. Here are ten games like Dishonored you should play as you wait in the shadows for the elusive next game
Games Like Dishonored
10. Deathloop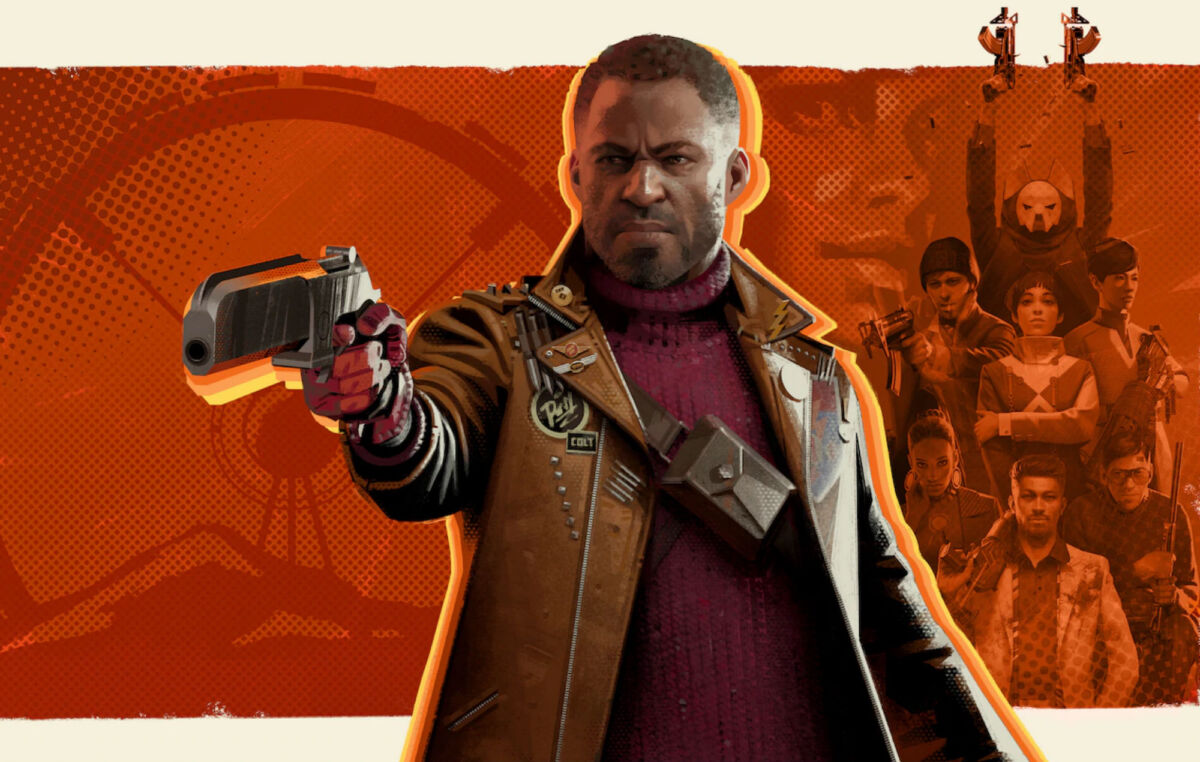 Developer: Arkane Studio
Publisher: Bethesda
Platform(s): PC, PS5
Deathloop, Arkane Studios' time-looping FPS from 2021, has carved out a reputation as one of the most innovative and well-respected shooters in recent memory, its gorgeous visual design marrying beautifully with its engaging central premise and responsive, chunky combat.
Okay, so Deathloop is less of a "sneak in through the upstairs window and quietly pilfer the silverware" game than it is a "kick down the front door with a jackboot and then break all of the furniture" sort of affair. However, that distinctive Arkane Studios style is always there in the game's visuals, its mechanics and in the general feel and tone of how it plays. If Corvo Attano had access to a shotgun and a leather jacket, you'd have Deathloop.
Set in the 1960s, Deathloop shines the spotlight on Colt Vahn, an assassin trapped in a continual time loop tasked with taking down a group of so-called Visionaries, a diverse band of baddies who are keeping the loop in place for their own nefarious ends. Like Dishonored, Deathloop is high-concept, dense and discernibly unique, earning its stripes as one of 2021's best games and proving that Arkane really do house some of the most creative gaming visionaries working today.
9. Ghostrunner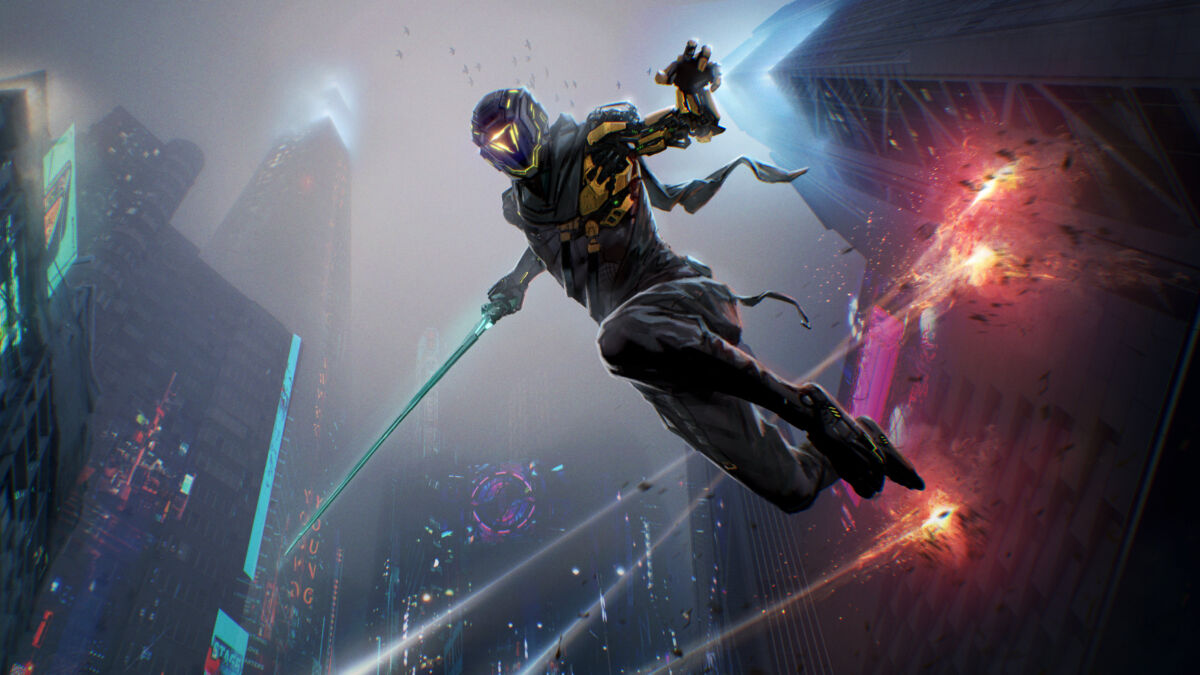 Developer: One More Level
Publisher: 505 Games
Platform(s): PC, PS5, PS4, Xbox Series X & S, Xbox One, Switch
Part of the appeal of Dishonored is the sheer relentless pace at which it can be played. So many stealth games can be slow, meticulous affairs, but Corvo's zippy telekinetic abilities can also make for some truly breakneck excitement. Pun intended.
Breakneck excitement is something that One More Levels' hardcore FPS slasher Ghostrunner does extremely well, its visceral blend of hyper-violence and smooth parkour having distinct parallels with Dishonored's chest-stabbing, head-severing fun. How could a game featuring enhanced freerunning and a big samurai sword be anything but a good time?
What Ghostrunner also exhibits is a sense of style, a vision that makes it stand out in a cluttered market. Games similar to Dishonored and Ghostrunner rely as much on their presentation as they do on their actual gameplay, and when the two elements are combined, the end result is utterly intoxicating. Ghostrunner is dynamic, smooth and relentlessly enjoyable and a perfect place to explore once Dunwall has finally been tamed.
8. Hitman 3
Developer: IO Interactive
Publisher: IO Interactive
Platform(s): PC, PS5, PS4, Xbox Series X & S, Xbox One, Switch
The Hitman franchise just kept getting better and better, with 2021's Hitman 3 arguably the polished apex of a property never satisfied to rest on its laurels.
With more freedom and choice as to how to dispense death and destruction, Hitman 3 is a game like Dishonored in that it prioritises the player above almost anything else. Like Dishonored, Hitman 3 is all about doing things your way, honing your skills and going from a regular killer to an all-powerful master assassin capable of bringing the entire world to heel.
Hitman 3 is also the logical choice for Dishonored fans because it's still going strong since its release. With an active community and a still-engaged player base, not to mention a recently added level and the promise of even more content in the near future, Hitman 3 is undoubtedly a killer investment.
7. Splinter Cell: Conviction
Developer: Ubisoft
Publisher: Ubisoft
Platform(s): PC, Xbox 360
A list of games like Dishonored needed entries that not only exhibited stealth and immersion but also those that had a touch of the nasty and the brutal, a mean streak that thinks nothing of sending heads flying or feeling bones crunch.
In the same way that filling the shoes of Corvo Attano or his daughter can make a person feel like some sort of unhinged semi-deity, the Splinter Cell games often had the capacity to make you sense that you were inhabiting a person riding on the edge of what was morally acceptable. Nowhere is this feeling more palpable than in Conviction, the (currently) penultimate game in the Splinter Cell saga that sees protagonist Sam Fisher make Jack Bauer look like Chuckie Finster. An early cutscene in which Sam interrogates an enemy agent, for instance, really sets the tone for a game with a noticeably psychotic steak.
Conviction proved somewhat divisive when it dropped in 2010 for moving too far from the franchise's stealth-focused roots, but the game is happy to give players a choice of how they want to go about completing its various missions: Panther for lethal stealth, Ghost for non-lethal sneaking and assault for balls to the wall carnage. Like most stealth games, you'll likely aim for Ghost, fall back on Panther and, with a crushing inevitably, end up resorting to Assault.
6. Metal Gear Solid V: The Phantom Pain
Developer: Kojima Productions
Publisher: Konami
Platform(s): PC, PS4, PS3, Xbox One, Xbox 360
The Phantom Pain may sound like the latest grunge metal band from Seattle, but make no mistake: Metal Gear Solid V is stealthing royalty.
The Metal Gear franchise has always been excellent, but 2015's The Phantom Pain is arguably the pinnacle of a property always trying to break boundaries. This time following Punished "Venom" Snake on his adventures in Soviet-occupied Afghanistan and Angola, The Phantom Pain is a peerless tale of revenge that is now rightly considered one of the best stealth games of all time.
What makes The Phantom Pain stand out is its absolute commitment to player choice, a commitment that most contemporary stealth games simply fail to match. There's always a tension game designers must navigate between allowing players the freedom to do things 'their way' while also giving levels and missions sufficient structure to be made functional, but The Phantom Pain manages to offer incredible depth and variety without ever sacrificing its own purpose.
It may be short and a departure from previous Metal Gear entries, but a 93 Metacritic score doesn't lie. The Phantom Pain demands to be played.
5. Assassin's Creed Syndicate
Developer: Ubisoft
Publisher: Ubisoft
Platform(s): PC, PS4, Xbox One
Assassin's Creed, Assassin's Creed, Assassin's Creed. It feels as though every game can be linked to Ubisoft's stealthing titan. At least Syndicate is a slightly different instalment to talk about, being one of the least appreciated of all the AC games.
Although industrial London isn't technically steampunk, what with it being the real world and all, it's safe to say that most steampunk authors and artists were heavily influenced by the idea of heavy industrialisation and the newly mechanised world of Victorian England. As such, although there are many great Assassin's Creeds to choose from, Syndicate is the obvious next step for players who enjoyed Dishonored's steamy (not like that), mechanical feel.
Following the Frye twins as they seek to quell the Templar influence in the British capital, Syndicate sees Assassin's Creed taking on one of its most modern historical settings. The backdrop of industrial London is fantastic and hugely underrated, the hodge-podge housing of the capital lending itself to smooth, fluid freerunning, the emerging metropolis always feeling alive and captivating as well as dangerous and divided.
With stealth, industrialism and some similar narrative themes of division and corruption, Syndicate is probably the Assassin's Creed game most like the Dishonored franchise.
4. BioShock Infinite
Developer: Irrational Games
Publisher: 2K Games
Platform(s): PC, PS4, PS3, Xbox One, Xbox 360, Switch
The BioShock franchise is a gaming phenomenon, and its third and most recent release, Infinite, may just be its crowning glory. While the first two games in the series opted for a nightmarish, Art Deco style to bring to life the underwater metropolis Rapture, Infinite was the game that truly embraced the steampunk vision in its most stunning realisation. Out went the murky greys and fluorescent greens of the first two instalments, and in came an entry that popped with shining bronzes and radiant blues.
As far as settings go, the floating steampunk city of Columbia is easily one of the most spectacular and a complete must-visit for steampunk fans. There's a strong visual similarity with games like Dishonored running through BioShock Infinite, to the extent that you often feel as though you could easily step out of the world of Dunwall and straight onto the streets of Columbia without batting an eyelid.
If you like Dishonored and you love steampunk, BioShock Infinite is the logical next choice.
3. System Shock 2
Developer: Irrational Games
Publisher: Electronic Arts
Platform(s): PC
Ken Levine's impact on the games industry is pretty enormous. While most creatives would be happy to be associated with just one half-decent release, this is the man who created the BioShock games, as well as working on Thief: The Dark Project and System Shock 2. We might as well have called this list: The Best Ken Levine Games of All Time.
System Shock 2 is some of Levine's best work and demonstrates a storyteller truly in touch with such a tricky medium for telling stories. The game takes place on board a cyberpunk starship in the year 2114, with players assuming the role of an unnamed soldier attempting to curb an infection spreading through the vessel. Taking the form of an RPG survival horror rather than a stealth game, what System Shock 2 provides is almost unparalleled immersion, the sort of sim that sucks players in and leaves an impression long after the screen has turned off or the story has finished.
System Shock 2 essentially acts as the spiritual predecessor to the BioShock saga, so if you like Dishonored you'll like BioShock, and if you like BioShock, then you'll definitely like System Shock 2. If you want a game like Dishonored that doesn't superficially appear to be like Dishonored but gives you an utterly gripping and often genuinely scary immersive experience, System Shock 2 is your go-to.
2. Deus Ex: Mankind Divided
Developer: Eidos Montréal
Publisher: Square Enix Europe
Platform(s): PC, PS4, Xbox One
If you like the gloomy steampunk vistas of Dunwall or the vibrant glow of Karnaca, there's a good chance that the cyberpunk aesthetics of Deus Ex: Mankind Divided will resonate just as strongly.
One of the best things about Mankind Divided is its immediately recognisable visual style. With its lurid palette of inky, shadowy blacks and burnished golds, the entire game evokes a society of contrast and division, of poor vs rich, sacrifice vs progress, the past vs the future. In the same way that you can glance at a screenshot from a Dishonored game and know that it came from Arkane Studio's iconic property, so you can immediately recognise Deus Ex's uniquely bold form of visual branding.
Released in 2011 and set in the year 2027, Human Revolution incorporates FPS, RPG and stealth mechanics without ever feeling like a shallow mishmash of jumbled ideas. By taking things back to near the start of the game's chronological timeline, Human Revolution lays down much of the lore upon which the series is built while also staying true to the themes and concepts that made the earlier games so revered.
Pretty much every Deus Ex game is worth rediscovering, but Mankind Divided is perhaps the game most like Dishonored.
1. Thief: Deadly Shadows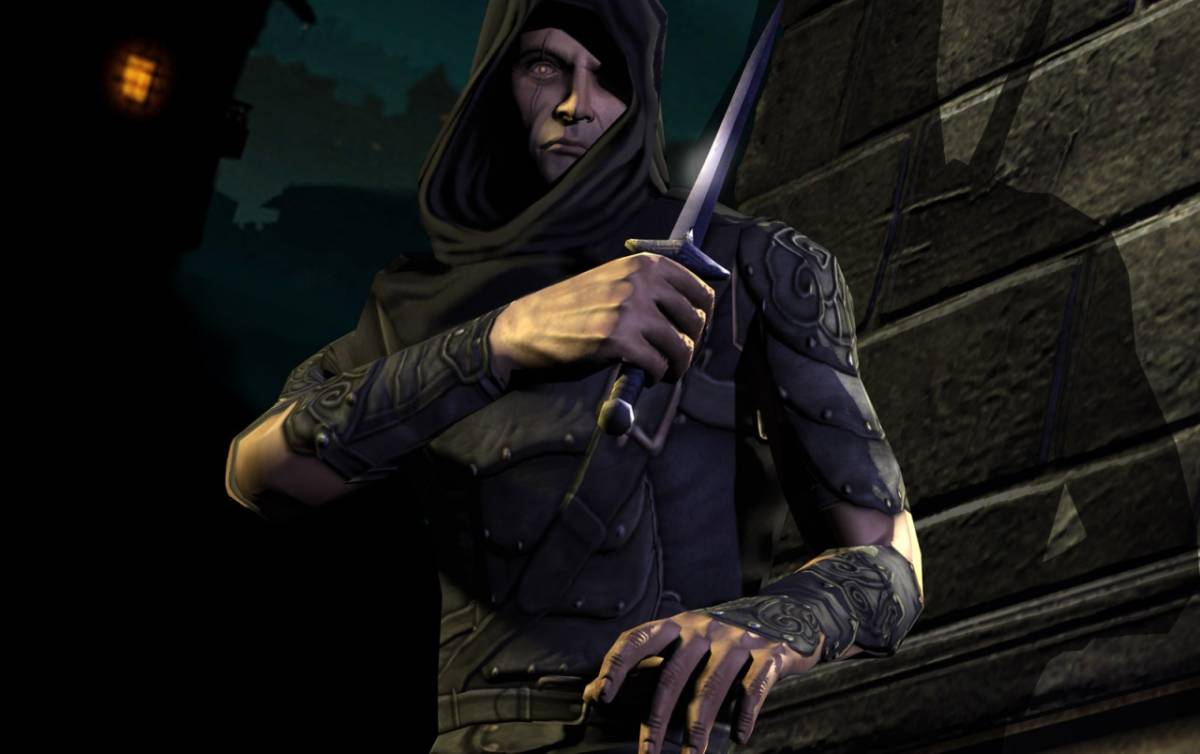 Developer: Eidos Montréal
Publisher: Square Enix Europe
Platform(s): PC, PS4, Xbox One
The Thief games never really received the attention and recognition they deserved. Sure, they're revered by certain corners of the community who recognise just how influential Garrett and his spindly fingers were in propelling the stealth genre to its current lofty heights, but it seems as though Thief is a cult classic rather than an all-conquering mainstream success.
This is a great shame considering just how excellent some of the earlier games were. For Dishonored lovers, the Thief games' dark sensibilities, fantastical themes and clear steampunk influences are all sure to satisfy tourists arriving from Arkane Studios franchise. Deadly Shadows is fantastic, but be sure to check out The Dark Project and The Metal Age as two shining examples of the genre.
Deadly Shadows sees players once again taking on the role of Garrett, the light-fingered pilferer who must navigate his anachronistic Medieval-Victorian steampunk city hiding in shadows, tracking down artefacts and pocketing anything that isn't nailed to the ground. All of the original Thief games deserve at least one playthrough, but, having been released in 2004, the brilliant Deadly Shadows is probably the most accessible of the original trilogy.
READ NEXT: 10 Games Like Fallout You Should Check Out
Some of the coverage you find on Cultured Vultures contains affiliate links, which provide us with small commissions based on purchases made from visiting our site. We cover gaming news, movie reviews, wrestling and much more.