In the early 21st century, just two years into the lifespan of the PS2, a feud emerged. Players began arguing over who the better master of stealth was, Solid Snake of Metal Gear Solid fame, Gabe Logan from Syphon Filter, or a newcomer to the playing field, Splinter Cell's Sam Fisher. While Snake and Logan are beloved parts of the tactical stealth genre, Fisher really helped solidify just how punishingly difficult a strictly stealth-driven experience could be.
Tom Clancy's Splinter Cell has evolved plenty since the first iteration launched in 2002, providing players with slightly more forgiving gameplay. But was that best for the series? Ahead of the games making a long awaited return, here's a complete ranking of the Splinter Cell series, listed from Sam Fisher's worst appearances to his best.
Splinter Cell Games Ranked
8. Tom Clancy's Splinter Cell 3D
Developer: Gameloft
Publisher: Ubisoft
Platform(s): Nintendo 3DS
Sam Fisher's premiere on the 3DS had every potential to be a terrible and forgettable disaster. Translating such a complex concept onto a handheld sounded like madness, but Ubisoft didn't fumble as much as it could have.
That said, Splinter Cell 3D is still a subpar remake of arguably the best entry in the series and would have fared better as a stand-alone title. For what it's worth, Ubisoft does utilize the handheld well with a functional lower screen that frees up some room on the top screen.
Splinter Cell 3D takes the events of Chaos Theory and dilutes them for the 3DS, but it also integrates elements from Conviction that enhance the handheld experience a little. Overall, Fisher may have been at his worst on Nintendo's 3DS, but his worst is still a marginally competent outing into the realm of 3D.
Which, by the way, you'll just turn off immediately because it's so jarringly headache-inducing.
7. Tom Clancy's Splinter Cell: Essentials
Developer: Ubisoft Montreal
Publisher: Ubisoft
Platform(s): PSP
Ubisoft had a choice when bringing Splinter Cell to the PSP. They could have gone the route of simply porting any number of games from the original trilogy, or they could have developed a whole new story and built a new game from the ground up. Essentials is somewhere between those two choices.
Taking place one year after Double Agent, Sam Fisher recounts some of his earlier missions. It's a unique way to revisit familiar levels from previous entries that have been reworked and explore Fisher's past in all-new missions. Essentials is pretty rough to play through, and the PSP stumbles quite a bit as it's just not quite powerful enough with fewer button options to boot, which is a shame.
However, the concept is strong, and watching Fisher in action as a Navy SEAL builds on his character more. With a little extra polish, Essentials could have been an upstanding entry in the series and worthy of a console release.
6. Tom Clancy's Splinter Cell: Conviction
Developer: Ubisoft Montreal
Publisher: Ubisoft
Platform(s): PC, Xbox 360
When Fisher's daughter passed away, we were under the assumption it was in a car accident. Conviction revisited this tragic and life-changing event, sending Fisher on a hunt for the truth. Without his usual cohorts, there's little holding the former Navy SEAL back, and even Ubisoft failed to keep him in check as he throws his stealth out the window in favor of action-focused gameplay.
Sure, the stealth mechanics are, for the most part, still there, but added abilities like Fisher's "Mark & Execute" skill that allows players to tag multiple enemies and kill them in quick succession read more like an action third-person shooter.
It's interesting to see Fisher taken out of his natural element. However, it presents one of the series' weakest stories paired up with some of its weakest gameplay, with many Splinter Cell fans ranking this as the worst entry due to how little it feels like Splinter Cell.
5. Tom Clancy's Splinter Cell: Double Agent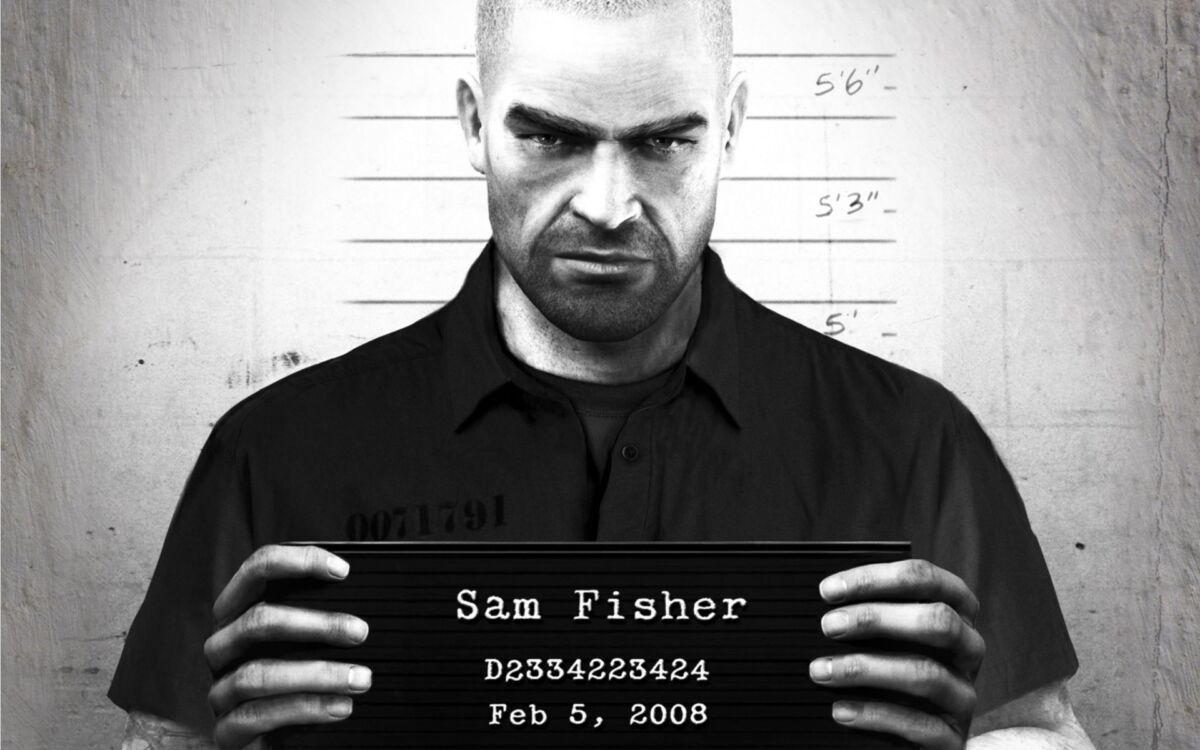 Developer: Ubisoft Milan / Ubisoft Shanghai / Ubisoft Montreal
Publisher: Ubisoft
Platform(s): PC, PS2, PS3, Xbox 360, GameCube, Wii
Until this point, Fisher was a clear and cut hero that we could root for without guilt. Then, his daughter dies, and to help ground him, he's placed inside a criminal organization as a double agent for the NSA. To prove his allegiance, Fisher has to cross boundaries we never could have expected. It's a morally confusing game that will make you feel a little uncomfortable. Good thing that's part of its charm.
Double Agent was released in two different versions: One for the PS3, Xbox 360, and PC. The other was dropped on the GameCube, Xbox, PS2, and Wii. Because they were developed by different teams, there are clear differences between them in mission design and some plot elements. Of course, the PS3, Xbox 360, and PC version is much prettier and generally scored a bit better than its previous-gen counterpart.
However, Double Agent was worth a playthrough regardless of the console. Fisher's descent into the criminal underbelly is a shift in tone and theme that steered the series in a different and intriguing direction.
4. Tom Clancy's Splinter Cell: Pandora Tomorrow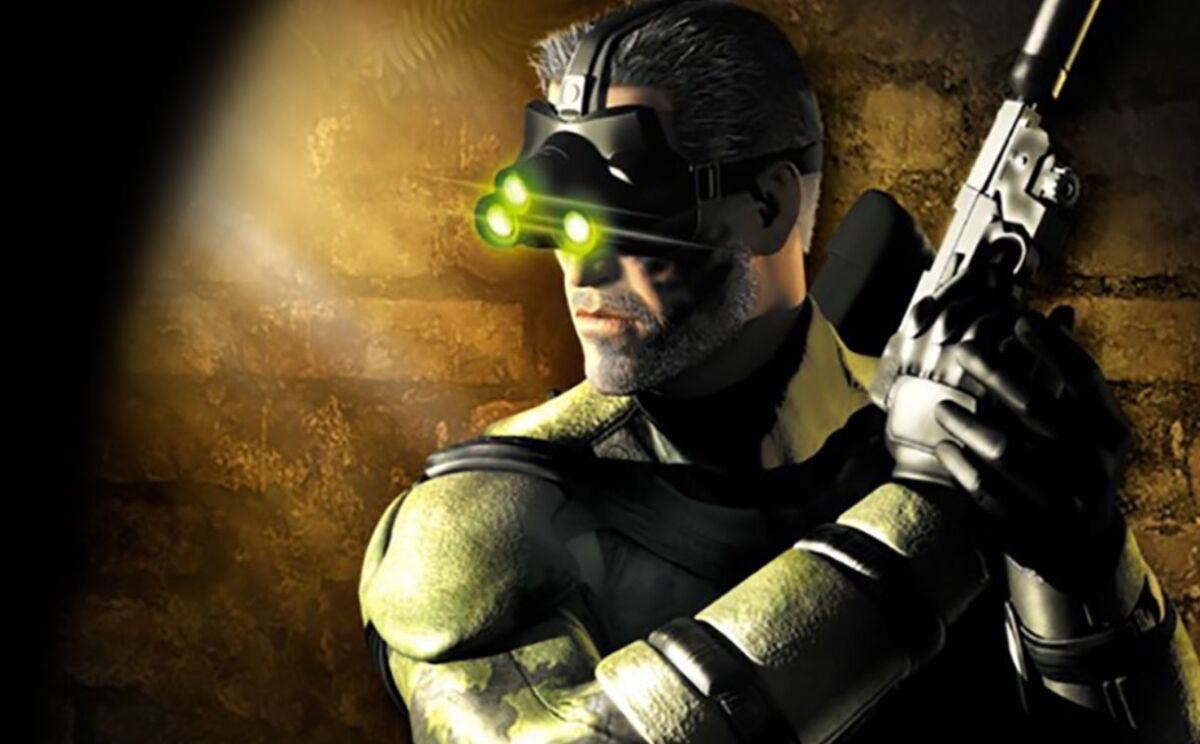 Developer: Ubisoft Milan
Publisher: Ubisoft
Platform(s): PC, PS2, PS3, Xbox, GameCube, GBA
It's surprising how similar Pandora Tomorrow is to the first entry. For a sequel, it fails to stretch the boundaries and try anything new, which is both good and bad. Players expect bigger and better with each sequel, and Pandora Tomorrow, barring some minor mechanical and visual changes, is ultimately a copy and paste of Splinter Cell.
The plus of that is that Splinter Cell was very well received, and there was plenty there for Ubisoft to work off of for a sequel. It may fall short of some of the later entries, but Pandora Tomorrow is a suitable follow-up to its predecessor.
There aren't any big surprises to be had, but if that's the biggest complaint to be had, it's safe to say the game was still a success.
3. Tom Clancy's Splinter Cell Blacklist
Developer: Ubisoft Toronto
Publisher: Ubisoft
Platform(s): PC, PS3, Wii U, Xbox 360
There were two major changes to Blacklist. One worked. One not as well. Ubisoft displeased fans by replacing series veteran and Sam Fisher's voice, Michael Ironside, with a younger actor, Eric Johnson, for motion capture. But then it made things a little better by presenting a more open-ended Splinter Cell experience that stepped away from the strict linearity for a more fluid title.
Players finally had more decisions to make than just determining how to take down bad guy # 25. The campaign offered plenty for players to enjoy as Fisher went from working for a private military corporation to joining the newly formed Fourth Echelon operating out of the aerial Paladin. Though stealth is still a core element, Ubisoft wasn't afraid to ramp up the action a bit. Often, players could use intense firefights as cover for their stealth maneuvers as part of the game's open-ended design.
Blacklist may have removed one of the better things about the series, but it more than makes up for it with engaging gameplay, incredible visuals, and enhanced gameplay.
2. Tom Clancy's Splinter Cell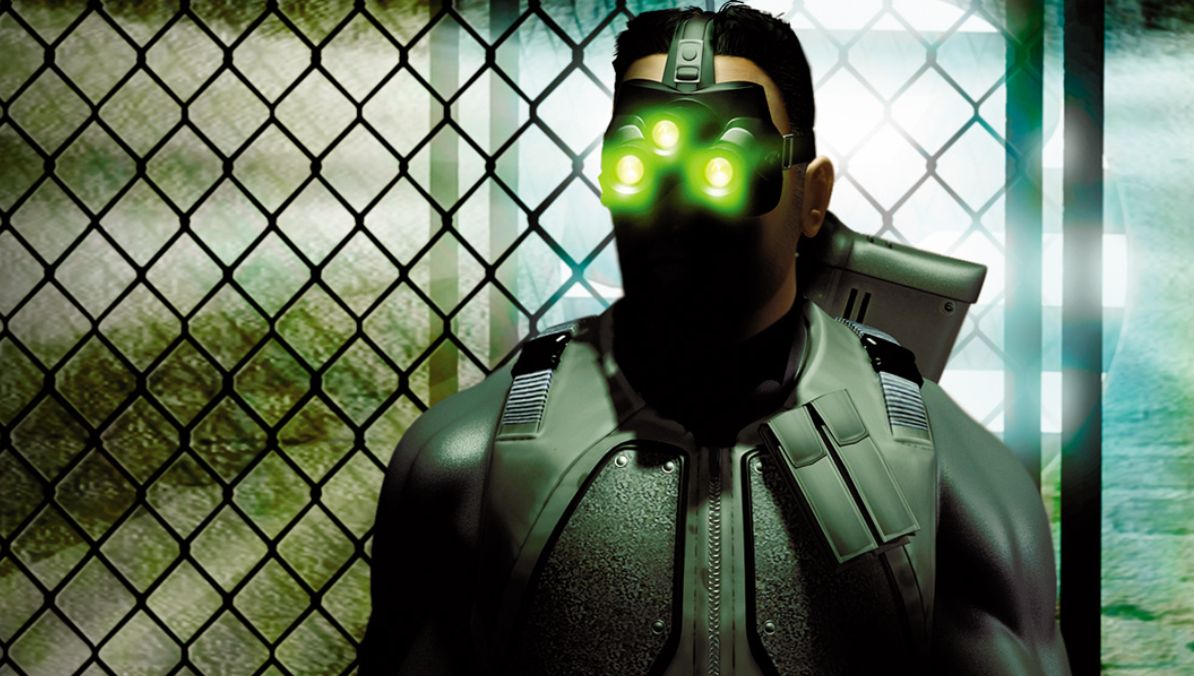 Developer: Ubisoft Montreal
Publisher: Ubisoft
Platform(s): PC, PS2, PS3, Xbox, GameCube, GBA
Sam Fisher's inaugural launch came about a year after Solid Snake and Gabe Logan's 21st-century outings and made just as big of an impact, even from the shadows.
Fisher was already behind the curve when it came to stealth gaming, but Splinter Cell really honed in on the stealth mechanics, leaving behind the more action-oriented Metal Gear Solid and Syphon Filter games. Though Snake and Fisher would go on to be compared until the former's retirement, Splinter Cell was truly all about stealth.
Splinter Cell was quite punishing for players not used to meticulous and slow-paced mechanics in their third-person shooters. Instant game overs and tricky controls were a burden, but the overall introduction to the former U.S. Navy SEAL officer and the Third Echelon proved to enamor many players, and a stealth legend was born.
1. Tom Clancy's Splinter Cell: Chaos Theory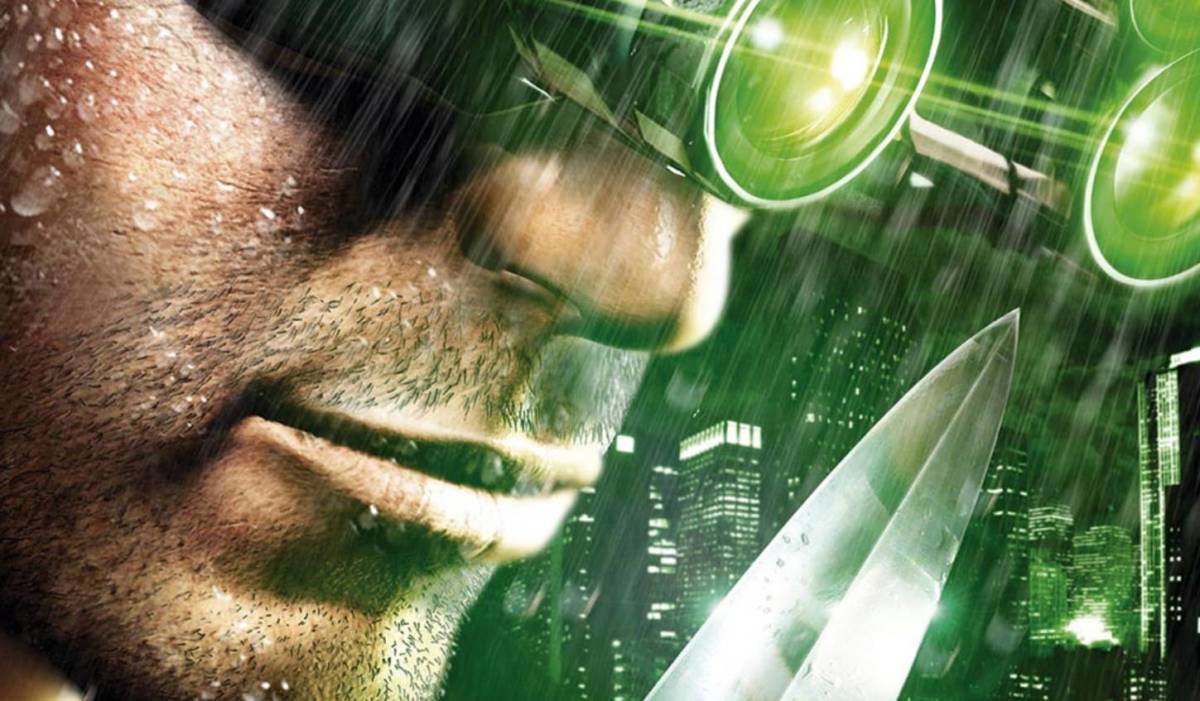 Developer: Ubisoft Montreal
Publisher: Ubisoft
Platform(s): PC, PS2, PS3, Xbox, GameCube, Nintendo DS
After a sequel that really retreads much of the same ground as its predecessor, Ubisoft Montreal set the bar a little higher.
Chaos Theory has all of the stealth mechanics and global threats that previous entries offered, but it refined much of the experience through updated stealth mechanics, a better physics engine, improved AI, a combat knife and CQC, and, most importantly, more forgiving mission-ending parameters.
In Chaos Theory, no longer does triggering too many alarms end Fisher's efforts. There is a mission score penalty, but players can recover from a gaffe and press on.
Ubisoft also tightened the game's narrative, sending Fisher on his most dangerous mission yet. The writers clearly had a lot of fun throwing twist after twist at players, keeping them on their toes as they tried to help Fisher prevent a full-on war between China, North Korea, South Korea, Japan, and the United States.
Later entries may have improved a bit on Chaos Theory's mechanics and visuals, but the combination of everything it offered lands the third entry in the original trilogy at the top of this list. The best Splinter Cell game to date, and a stealth entry that holds up really well to this day, too.
READ NEXT: Ranking the Assassin's Creed Games From Worst To Best
Some of the coverage you find on Cultured Vultures contains affiliate links, which provide us with small commissions based on purchases made from visiting our site. We cover gaming news, movie reviews, wrestling and much more.