Even with a 22-year history, the Hitman series is one of the most consistent in video games, skillfully managing to retain much of its original gameplay identity and atmosphere. Stealth games may be widely known for their use of sneaking, hiding, and disguising, but Hitman took this concept to another level entirely.
In any given game in the series, your goal is usually very simple: kill your target while attracting the least amount of attention. But what makes playing as Agent 47 a creative stealth experience is how you go about your mission. Knocking someone unconscious for a chance to disguise yourself as a security guard or delivery boy then waiting for your perfect moment to poison the target's drink, Hitman's missions themselves become complex puzzles often with multiple solutions.
Through ranking the Hitman games from worst to best, it's clear that although the series certainly had its peaks and valleys, it ultimately came to an unforgettable finish.
Hitman Games Ranked
10. Hitman Sniper
Developer: Square Enix Montreal
Publisher: Square Enix
Platform(s): iOS, Android
Hitman Sniper is a shooting gallery mobile game created as a spin-off of the Hitman series. If the sniper is your weapon of choice, it was a pretty decent mobile game. Although it did successfully capture some of the puzzle essence that the series is known for, Hitman Sniper simply wasn't able to deliver the magic of the rest of the games.
It had some technical issues that could sometimes cause the game to break, and it just wasn't anything particularly unique. In terms of the greater Hitman experience, Hitman Sniper earned the bottom spot when ranking the Hitman games because it overlooks the fact that some of the most satisfying kills you get playing as Agent 47 aren't actually carried out through crosshairs.
9. Hitman: Codename 47
Developer: IO Interactive
Publisher: Eidos Interactive
Platform(s): PC
Released in 2000, Hitman: Codename 47 was a rocky start to this generally fantastic series and takes the lowest spot of the main games in this Hitman ranking. Only available for Windows, the game was flawed and clunky, with too much focus on a confusing storyline rather than on player experience or level design.
Codename 47's difficulty level was especially frustrating due to being unable to save mid-mission. But disguising yourself to access different parts of the (tragically small) map was revolutionary in gaming at the time and would become a hallmark of stealth or puzzle-driven action games in the future.
8. Hitman: Contracts
Developer: IO Interactive
Publisher: Eidos Interactive
Platform(s): PC, PS2, Xbox
Unique in the fact that it's technically both a sequel to Silent Assassin and a remake of Codename 47, Hitman Contracts is kind of like a "Greatest Hits" compilation, all set to the background of Agent 47 bleeding to death. The visuals are pretty much identical to Silent Assassin, just taking place entirely at night.
The game does surprisingly very well with remastering and improving gameplay elements, even only four years after the first game's release. Things like an enhanced sneak mode actually make it feel like a new experience, with a slightly darker tone than the previous games. In terms of consistency, all of the missions featured in Contracts are excellent and provide a god-tier gaming experience whether you played Codename 47 or not.
7. Hitman Go
Developer: Square Enix Montreal
Publisher: Square Enix
Platform(s): PC, PS4, Vita, iOS, Android
Given that Hitman games are, at their core, a series of violent puzzles, it seems natural that a purely puzzle game spin-off would work its way into the series. And unlike many other mobile game spin-offs of beloved AAA series, Hitman Go surprised players by being an incredible amount of tricky fun.
Hitman Go literally looks like you're staring down at a board game version of a Hitman map, with little figurines representing characters like Agent 47, guards, and the target. Each stage successfully introduced new mechanics to steadily increase difficulty level and keep it fresh, along with additional goals for completionists. Hitman Go was sleek, smart, addictive, and basically everything Hitman fans and critics alike wanted from a turn-based stealth puzzle game.
6. Hitman: Absolution
Developer: IO Interactive
Publisher: Square Enix
Platform(s): PC, PS3, Xbox 360
Quite possibly the most controversial installment in the franchise, Hitman: Absolution seemed to take the basic elements of a Hitman game and incorporate them into a blockbuster action flick. The result was more dynamic, explosive, and dramatic than ever, but it also lacked some of the more subtle things players had really come to love about the Hitman series so far.
While other entries typically gave multiple options when it comes to carrying out assassinations, Absolution presented this in a much more linear format, taking away the creativity aspect that is integral to the Hitman series for many of its diehard fans. Although this choice may have made Absolution more accessible to series first-timers, it diverted heavily from Hitman's core offering.
5. Hitman 2: Silent Assassin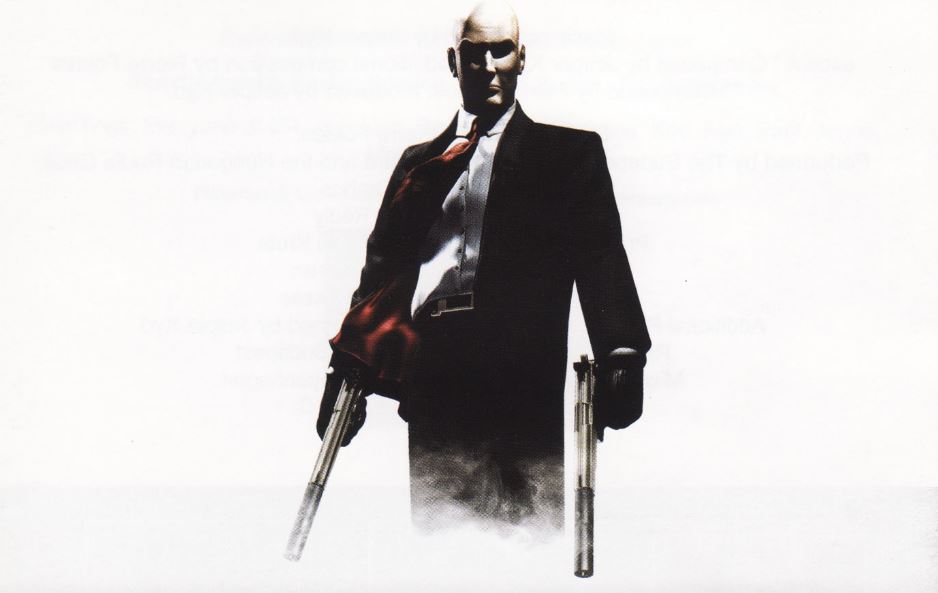 Developer: IO Interactive
Publisher: Eidos Interactive
Platform(s): PC, PS2, Xbox
The first sequel, Hitman 2: Silent Assassin, is still fresh in our minds today thanks to its iconic levels and that feeling of experiencing many classic Hitman mechanics for the first time. Silent Assassin introduced food sabotage as a killing method and a bunch of new weapons that would continue through the series.
Free from the confines of the confusing and half-baked Hitman storyline, Silent Assassin showcased the abilities of Agent 47 with a variety of new missions and maps. The first multi-platform title, it set up the environments and missions in the way we'd see them for the rest of the franchise.
Even more difficult than the original game, Silent Assassin generally feels more alive and closer to the experience of a real assassin. Although it was early on in the series, Silent Assassin is still representative of what makes the Hitman franchise great today.
4. Hitman (2016)
Developer: IO Interactive
Publisher: Square Enix
Platform(s): PC, PS4, Xbox One
In a soft reboot, Hitman was released in 2016 as the first in the new "World of Assassination" trilogy.
Appropriately named, the trilogy sees Agent 47 traveling around the world on various missions, giving it an international scale. Incorporating fan feedback, Hitman successfully married the gameplay aspects that worked from both Blood Money and Absolution. However, the episodic nature of the game's release really didn't work in its favor.
While the story seemed a bit disjointed, the level size and mission complexity make up for it. The developer also added the elusive targets feature which gave only one chance to kill an enemy and pushed players for stealth perfection. With more ways to lure, kill, and dispose of enemies than ever before, plus widely different maps from all around the world, the first in the new trilogy was a success.
3. Hitman: Blood Money
Developer: IO Interactive
Publisher: Eidos Interactive
Platform(s): PC, PS2, Xbox
As the fourth game in the series, Hitman: Blood Money immediately impressed players by giving them significantly more agency and room for creativity than they'd ever experienced. The ingenious way in which you could solve Blood Money's puzzles hinted at the greatness to come from the series' most recent entries.
Blood Money is renowned for its mind-blowingly iconic, and potentially non-canon, ending. Players were judged more harshly at the end of each mission, which, combined with the new notoriety feature meant there were consequences to every action while on a job.
Blood Money was also a turning point in the appearance of the series because it looked so much better than earlier games and set the bar high for the future. There's a reason why it was seen as the best Hitman game for many years.
2. Hitman 2
Developer: IO Interactive
Publisher: Warner Bros Interactive
Platform(s): PC, PS4, Xbox One
The second game in the rebooted trilogy, Hitman 2 picks up directly where Hitman left off, with IO Interactive again proving their ability to listen to players.
This time around, they dropped the greatly-disliked episodic release style from Hitman, allowing players to experience the full game at once. Hitman 2 cut no corners, providing the most detailed missions yet, with levels just as big as the previous game.
Hitman 2 offered hours upon hours of creative, exploratory fun, with each mission capable of being carried out in numerous different ways. Not only that, but each map feels full of life, with unexplored corners and unique NPCs who may or may not be useful to Agent 47's mission.
More than any other game in the series so far, Hitman 2 felt experimental, like a true sandbox experience where trial and error was the intended method and the most fun you could have playing the game.
1. Hitman 3
Developer: IO Interactive
Publisher: Warner Bros Interactive
Platform(s): PC, PS5, PS4, Xbox Series X & S, Xbox One, Switch
IO Interactive set a new standard in stealth with the release of the franchise's newest game, and arguably the best game in the Hitman series to date. Hitman 3 not only applied best practices from the franchise's previous seven games, it also utilized the trilogy's global scale in the coolest way yet.
Although Hitman 3 didn't necessarily do anything wildly different from the first two games in the trilogy, it boasts six of the strongest and most engaging maps in the entire series. A few of the maps are even reminiscent of those from previous games, like a classic murder mystery mansion and a sprawling South American vineyard.
For players who own Hitman & Hitman 2, buying Hitman 3 for PS5 or Xbox Series X also grants access to all the legacy missions from the two previous games, totally free. This provides a huge boost in terms of visuals and loading times and, considering the games' replay value, it's a massive bonus for fans of the series.
With this, the World of Assassination trilogy's final act is a near-perfect conclusion and shoots to the top spot when ranking the Hitman games.
READ NEXT: Ranking the Fallout Games From Worst To Best
Some of the coverage you find on Cultured Vultures contains affiliate links, which provide us with small commissions based on purchases made from visiting our site. We cover gaming news, movie reviews, wrestling and much more.