Video games allow for a unique kind of wish fulfilment, usually coming in the form of playing as an all-conquering hero out to save the world/galaxy/universe (delete as appropriate). They're gateways into imaginative new realms, but that wish fulfilment can also be grounded in reality, as there's a wide variety of sports games out there designed to let you believe you're actually good at sports. One of the most popular genres, and one that has a lot of history within gaming, is tennis.
Some of the first video games ever conceived used tennis as the foundation, and that legacy has continued with plenty of enjoyable and entertaining tennis games being released to this day. Naturally, we've decided to rank the best tennis games ever, so you can know which games deserve their place on centre court.
The Best Tennis Games
12. Outlaw Tennis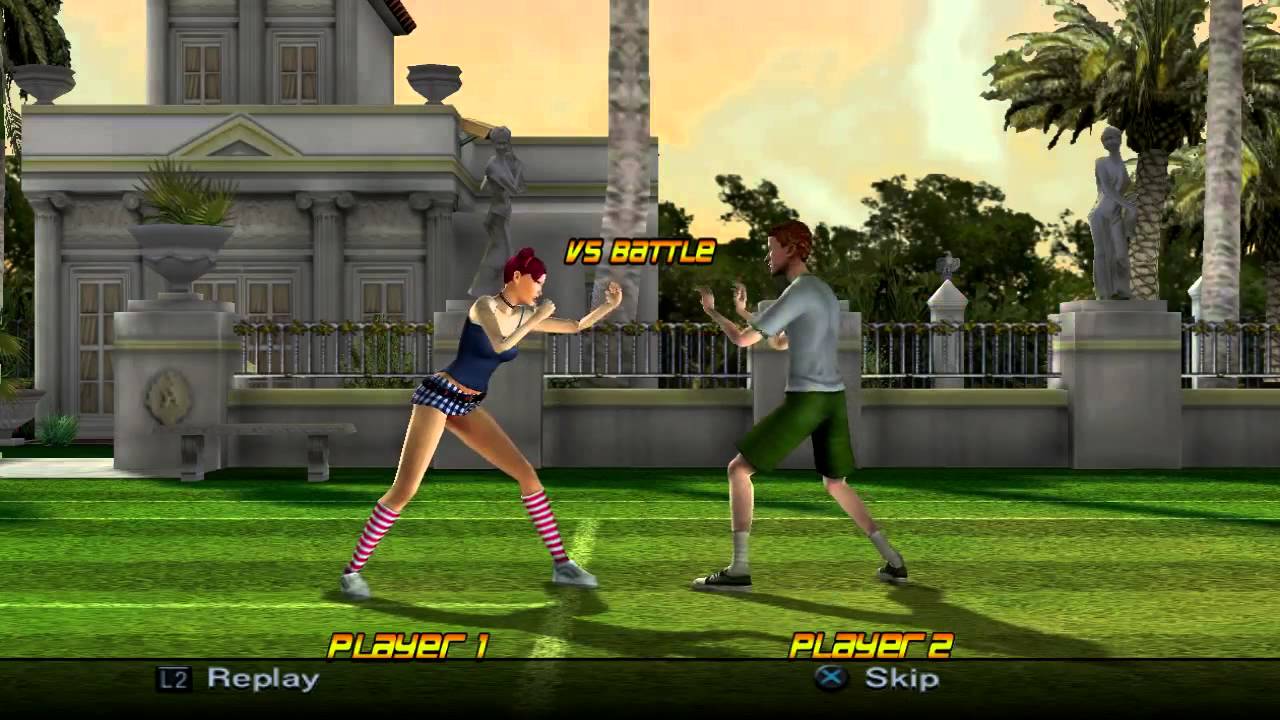 Developer: Hypnotix
Publisher: Global Star Software
Platform(s): PS2, Xbox
A product of the 2000s, the Outlaw series was an attempt to make sports games more edgy. Screwing the rules and the established traditions, the Outlaws games took venerable institutions like golf and volleyball and decided to add strippers, felons, bad Swedish stereotypes and other one note characters that might get a chuckle the first time you see them. The tenth time and beyond might start to become grating, however.
Tennis naturally wasn't immune to this, with the Outlaw cast of characters taking to court, bringing their ridiculous antics with them. As a tennis game, Outlaw Tennis is about as basic as it gets, which is why it just scrapes by on this list, but the Outlaw series did bring with it the gimmick of starting a literal fight whenever you want. During a match, you could brawl with your opponent, with the winner receiving a buff during the next point.
It's not the highest watermark of the tennis genre, but it was decent fun regardless.
11. First Person Tennis – The Real Tennis Simulator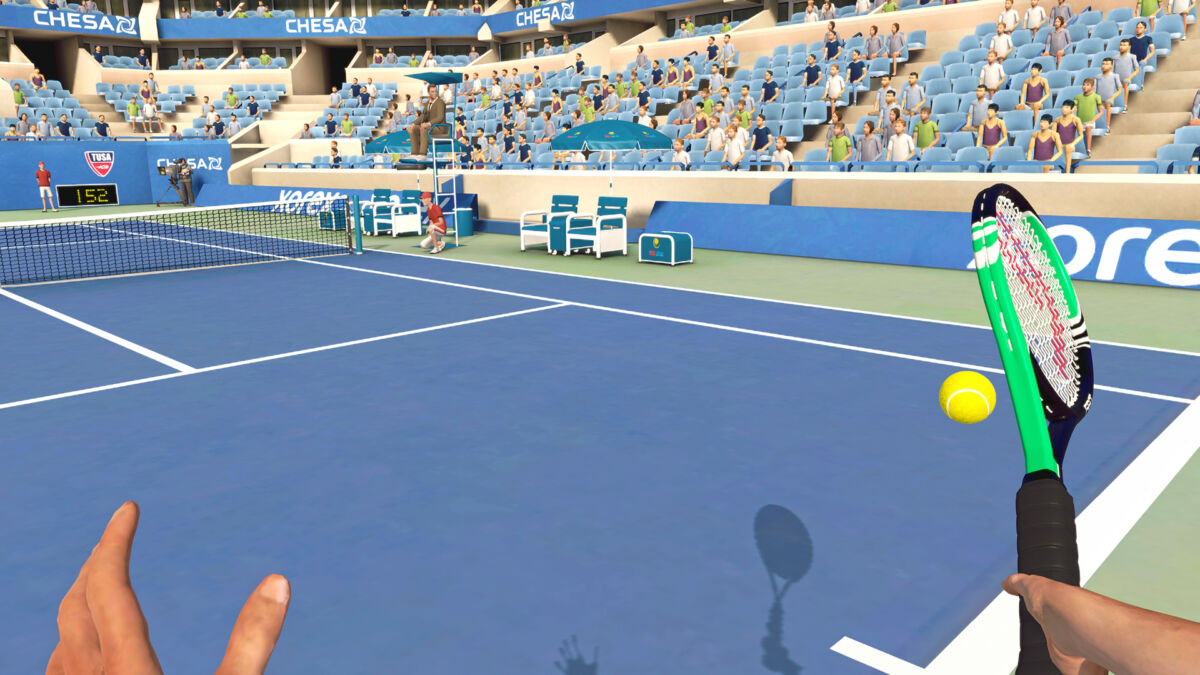 Developer: Mikori Games
Publisher: Mikori Games
Platform(s): PC VR
When it comes down to emulating real sports in video games, nothing is going to come closer than VR, so we have to throw a mention to First Person Tennis – The Real Tennis Simulator, a VR title on Steam that aims to emulate the feeling of winning Wimbledon. Of course, you won't actually be at Wimbledon, you'll just be gasping for breath in your living room, wearing a VR headset that stinks of your sweat, but the victory will still taste sweet.
For those worried that they'll have to run up and down the room while wearing a headset, First Person Tennis includes three different methods of movement in VR in order to accommodate for limited playing space. There's even online matches and spectator modes, along with regular tournaments for players who feel like testing their mettle against more than just the game's AI.
It might not be as popular as other tennis games, but if you've got an Oculus or Vive headset, make sure to check out First Person Tennis.
10. Smash Court Tennis Pro Tournament 2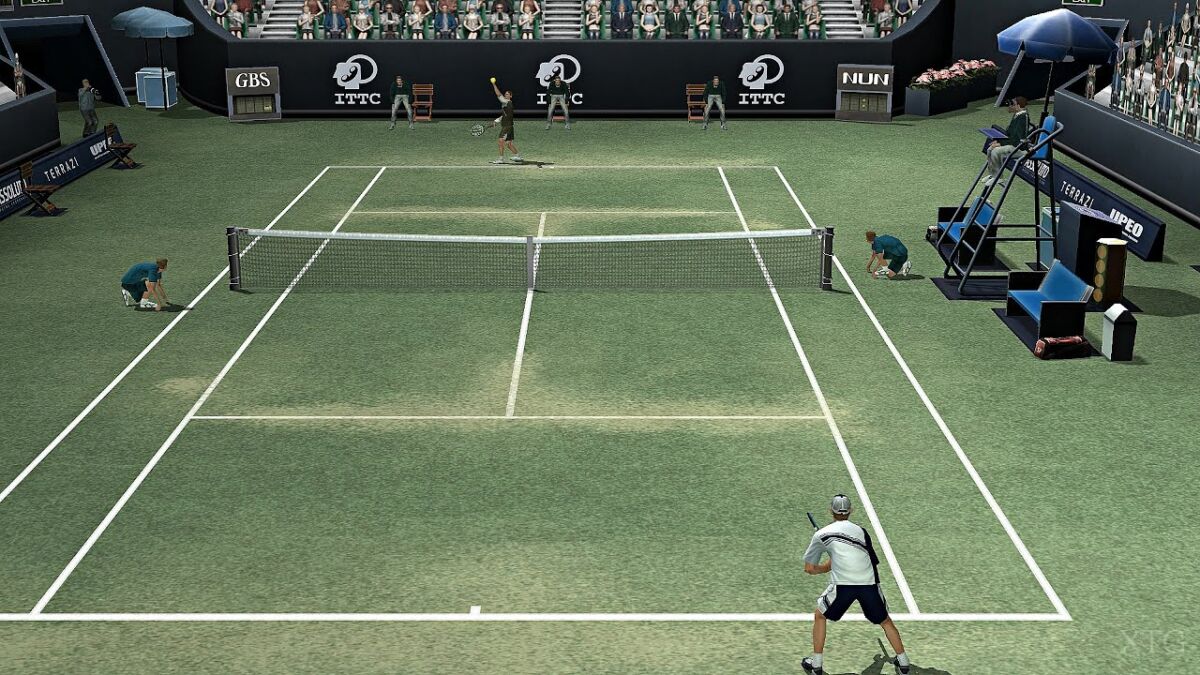 Developer: Namco
Publisher: Namco, Sony Interactive Entertainment
Platform(s): PS2
Despite tennis typically being seen more as a Western pursuit, with a large majority of the championships and competitions taking place in the western world, some of the biggest and best tennis video games have come straight from Japan. We'll get to one of the most popular tennis franchises from SEGA soon, but Namco also had a go at creating a tennis game with Smash Court Tennis.
The series arguably peaked with Smash Court Tennis Pro Tournament 2 on PS2, which serves as a pretty standard tennis video game. Aside from the arcade mode, there was also a Pro Tour mode where you created your own player and travelled the world, hoping to compete at the highest level. As tennis games go, Smash Court Tennis Pro Tournament 2 didn't break the mould, but it's still a lot of fun.
Also, you can play as Heihachi and Cassandra from Tekken and Soulcalibur respectively. The bias in me is clearly showing.
9. Sega Superstars Tennis
Developer: Sumo Digital
Publisher: SEGA
Platform(s): PS2, PS3, Xbox 360, MacOS, Wii, DS
We mentioned a SEGA tennis franchise, and while this isn't the same one, SEGA Superstars Tennis certainly uses the Virtua Tennis formula as its basis. Corralling together some of their biggest mascots and franchises, SEGA Superstars Tennis is a celebration of all things SEGA, viewed through the lens of 2-4 players smacking a rubber ball covered in felt across a court. If Sonic and Ulala from Space Channel 5 can race go-karts, they can play tennis too.
Aside from just competing in normal matches, SEGA Superstars Tennis' real hook was the Superstars Mode, a collection of missions and minigames inspired by SEGA's extensive back-catalogue. You might wonder how House Of The Dead or Virtua Cop would be translated into a tennis game, until you start smashing the ball into targets at incredible speed. It's just a shame the Wii version had no online functionality.
With special themed power-ups and plenty of fan service, SEGA Superstars Tennis is certainly one of the better tennis games ever made.
8. Grand Slam Tennis 2
Developer: EA Vancouver
Publisher: EA Sports
Platform(s): PS3, Xbox 360
With the amount of sports that EA have had their mitts on, it was shocking that it took them until around the 2010s to take somewhat of an interest in tennis. The love affair was short lived compared to other tennis games, or even other EA Sports franchises, but it did lead to the release of Grand Slam Tennis 2, a decent tennis game aimed more at actual fans rather than video game fans.
Like pretty much every EA Sports title from the early 2010s, Grand Slam Tennis 2 utilised the right analogue stick for its control system, allowing players more control over their shots, at least when they figured out how to use it anyway. In a similar vein to other tennis games, you build your professional tennis player, and compete across a ten year career to win as many Grand Slams as possible.
With legends and historical moments from the sport included, Grand Slam Tennis 2 is probably the best tennis game out there for people who live and breathe the sport.
7. Mario Tennis Aces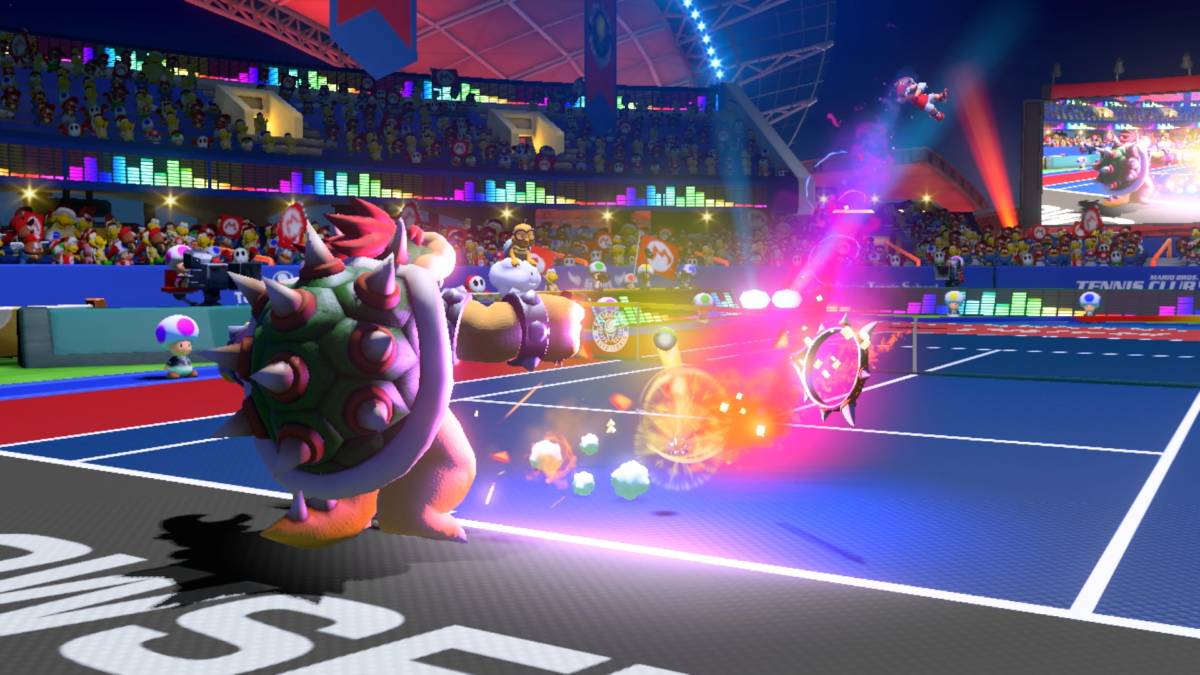 Developer: Camelot Software Planning
Publisher: Nintendo
Platform(s): Switch
SEGA Superstar Tennis might have seen the blue blur and his friends take to the court to try and establish dominance, but anything they can do, Mario can and will do even better. Mario's had a few sports games on the Switch already, but arguably none have surpassed Mario Tennis Aces as the king of "Mario engaging in his hobbies with his friends/rivals" on the handheld platform. It also just happens to be an excellent tennis game.
Mario Tennis Aces adds a lot of mechanics to the tennis game genre alongside your normal and special shots, including zone shots, allowing the player to place their shots more accurately, and zone speed, allowing you to reach shots that you'd otherwise miss. Players can attempt to block these special and zone shots, but they'll risk breaking their racquet if they do. It adds an interesting wrinkle to an already over-the-top game.
With an in-depth story mode filled with mini games, impressive online features and many characters, Mario Tennis Aces is a great tennis game.
6. Top Spin 4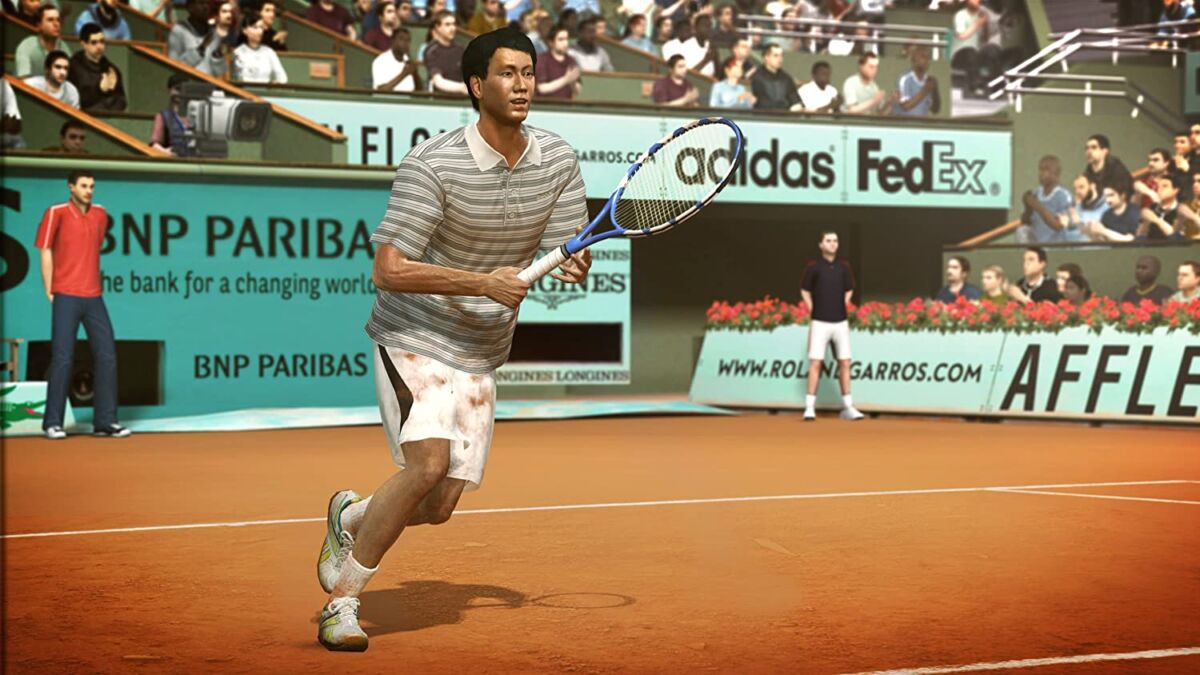 Developer: 2K Czech
Publisher: 2K Sports
Platform(s): PS3, Xbox 360, Wii
Like EA, 2K Sports have touched on many of the big sports when it comes to making games, and tennis used to be one of them through the Top Spin series. Unfortunately, it's been over a decade since the last Top Spin game, and the series' legacy was somewhat tarnished as the terrible Tennis World Tour tried to cite itself as a Top Spin successor. Still, at least Top Spin 4 is one of the best tennis games ever made.
Between the updated controls that were designed to appeal to both new players and veterans, the authentic visuals of a live tennis broadcast to the deep career mode, Top Spin 4 is a complete, well rounded tennis package. If wanting to feel like Tim Henman on his best day is your idea of a good time, you could do a lot worse than Top Spin 4, as it's genuinely enjoyable.
Where's Top Spin 5, 2K?
5. Everybody's Tennis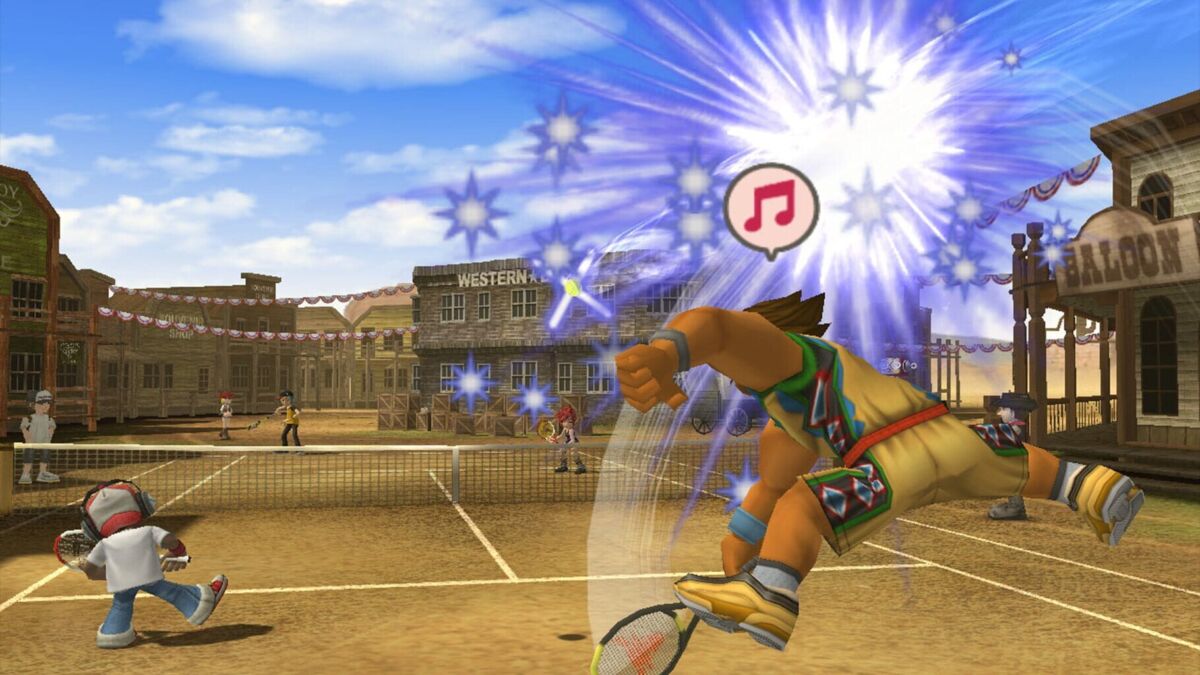 Developer: Clap Hanz
Publisher: Sony Computer Entertainment
Platform(s): PS2 (PS4/5 via the PS2 Classics program)
Clap Hanz have quietly made their name creating extremely accessible and enjoyable golf games through the Everybody's series, which has since become known as Clap Hanz Golf on Apple Arcade. However, Clap Hanz have had a brief dalliance with tennis too, creating Everybody's Tennis for the PS2 in 2006. While it might not be as easy as Everybody's Golf, or even other tennis games on this list, Everybody's Tennis is addictive and rewarding in its own right.
Before this, most tennis games that launched were fast paced, arcadey affairs that were about charging shots for more power. Everybody's Tennis instead rewarded positioning and timing, with a well struck hit in the right spot doing more to score points than just holding down the fronthand button and waiting for the umpire to call in your favour. The mechanics take some getting used to, but once they sink in, it's one of the best tennis games ever made.
If you're not convinced, you can easily download Everybody's Tennis on PS4 or PS5 too.
4. Virtua Tennis 4
Developer: SEGA Hitmaker, SEGA
Publisher: SEGA
Platform(s): PC, PS3, Xbox 360, Wii, PS Vita, Arcades
It was only a matter of time before a list of the best tennis games ever made would touch on the Virtua Tennis series. SEGA's flagship tennis franchise hasn't been seen in a while, which is a damn shame because few have ever come close to emulating the magic that this series is capable of. The most recent entry, Virtua Tennis 4, might not be the best of the series, but it still outshines most other tennis games by a wide margin.
Some might feel that Virtua Tennis 4 sticks too rigidly to its roots to be worthwhile, with the same arcadey gameplay style, animations and sound effects you've seen from the 90s, but there's a reason why it does: it still works just as brilliantly. The World Tour mode is also worthy of mention, with the player creating their own character and competing across four seasons to try and earn as many stars as possible.
If you want to experience the best of the best when it comes to tennis games, Virtua Tennis 4 is a safe bet.
3. Mario Power Tennis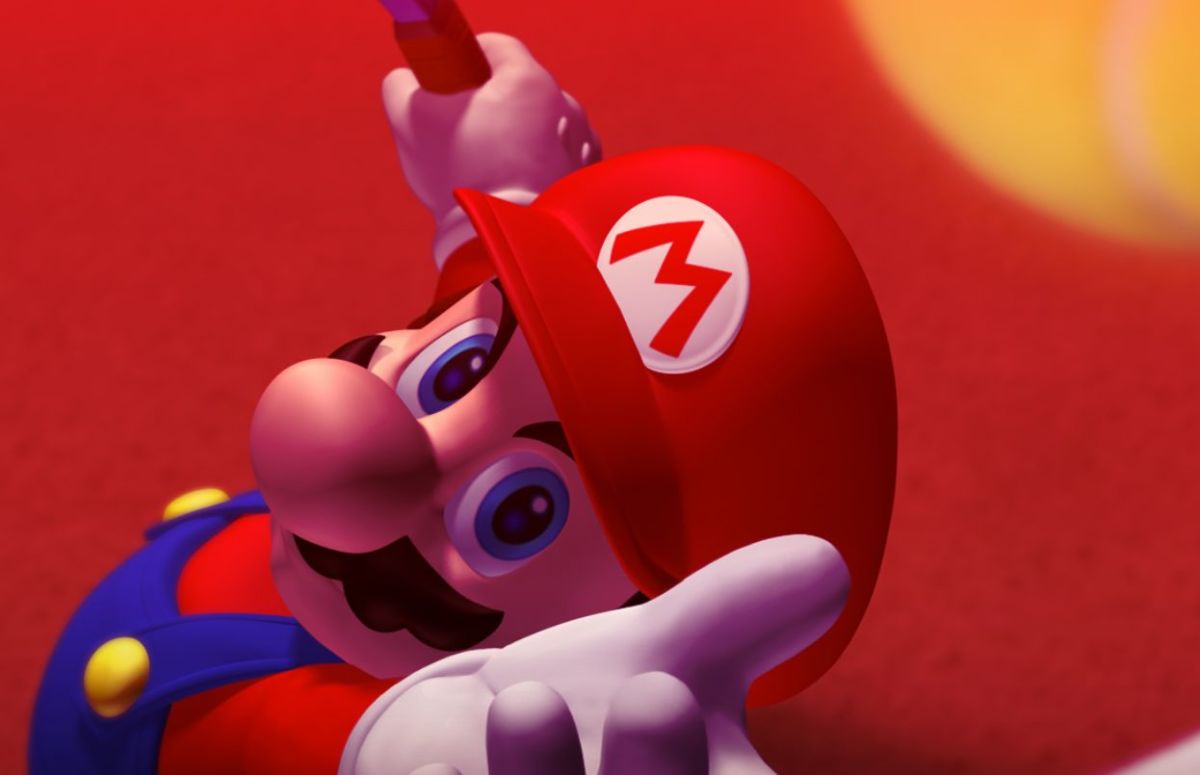 Developer: Camelot Software Planning
Publisher: Nintendo
Platform(s): GameCube, Wii
Despite Aces being excellent, Mario Power Tennis just about edges it by being a bit more of an imaginative and ridiculous game. Mario Tennis Aces is much more of a competitive tennis experience, while keeping some over-the-top elements you'd expect from a Mario game, and that's not to say that kind of gameplay doesn't exist within Mario Power Tennis either, but this GameCube classic isn't afraid to make tennis look a lot more like Mario Party.
Aside from the standard tennis play across grass, clay and hard courts, Mario Power Tennis includes several gimmick courts inspired by different aspects of the Mario franchise. You could be getting bothered by ghosts at Luigi's Mansion, or floating on a lava court in Bowser's Castle, with the lava flow making the court tip from one side to another. There's even an Item Battle mode, with items lifted straight from Mario Kart and placed here.
Between the excellent gameplay, oddball modes and deep love of the Mario franchise, Mario Power Tennis is undoubtedly the Italian plumber's best tennis game.
2. Wii Sports (Tennis)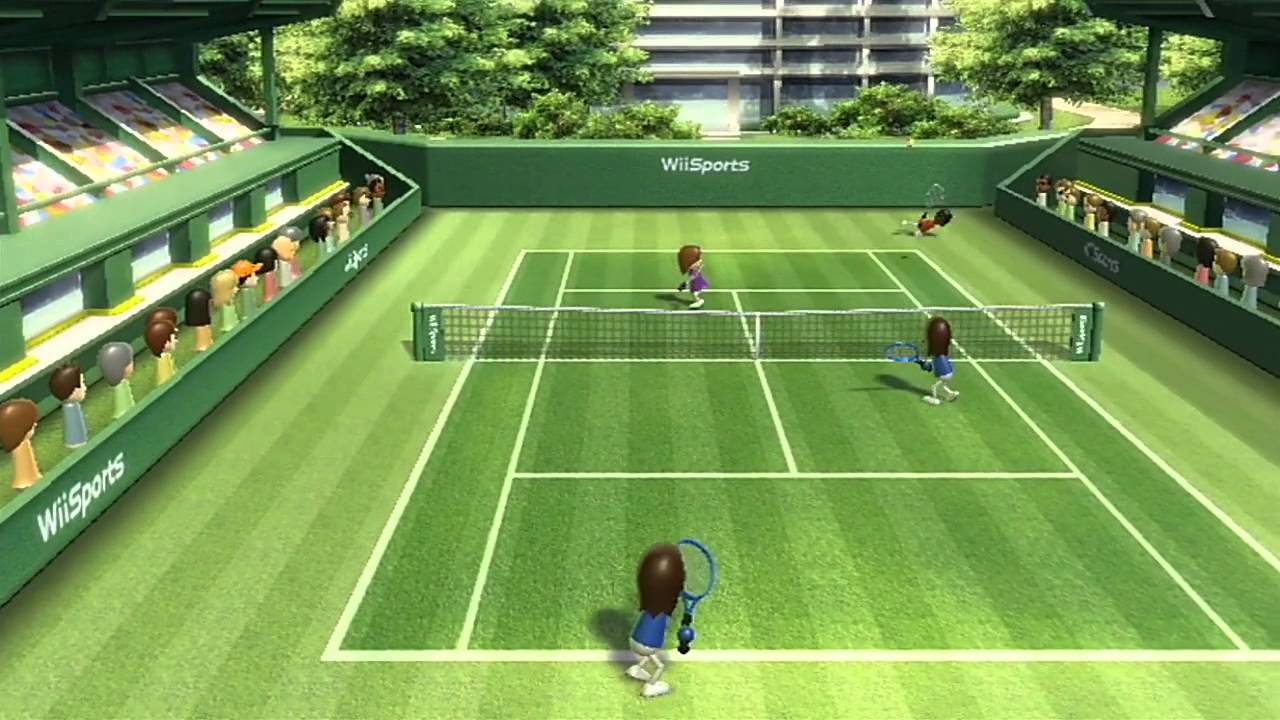 Developer: Nintendo
Publisher: Nintendo
Platform(s): Wii
If it wasn't for SEGA's Virtua Tennis series, Nintendo would have enough of a strong portfolio to claim a stranglehold on the tennis video game genre. The Mario Tennis games alone stand as some of the best tennis games in the entire genre, but Nintendo truly peaked with Wii Sports' Tennis offering. Wii Sports might offer a different favourite game for some people, but there's no denying that the Tennis mode is the most instantly recognisable.
Utilising the motion controls of the Wii console, Wii Sports Tennis was perhaps the perfect selling point for the gimmicks of the Wii. Holding the Wiimote in hand, you could swing like you were holding a racquet, allowing you to both get a workout and enjoy a tense rally with either the A.I or another player. The only problem is making sure the Wiimote was attached to your wrist, otherwise it's going through the TV.
If you prefer Nintendo Switch Sports because of its online mode, feel free to swap this inclusion, but for our money, the legacy of Wii Sports is undeniable.
1. Virtua Tennis 2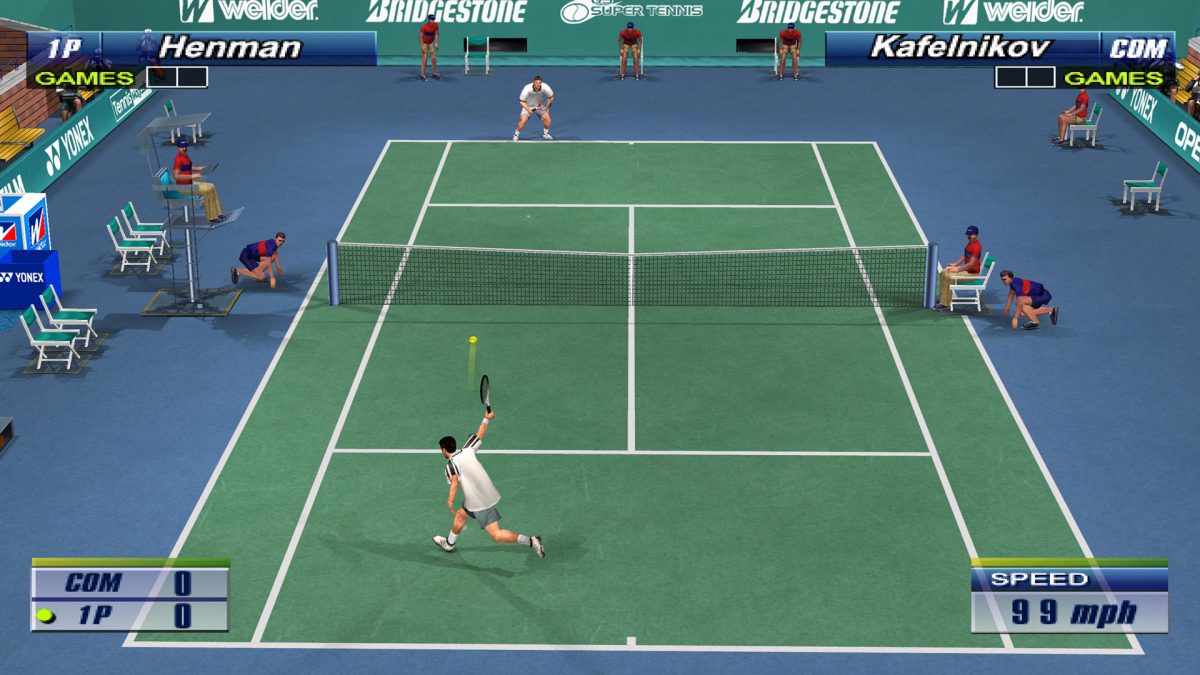 Developer: SEGA Hitmaker
Publisher: SEGA, Acclaim Entertainment
Platform(s): Dreamcast, PS2, Arcades
It bears repeating that the Virtua Tennis series is perhaps the most recognisable and successful adaptation of the sport into gaming, and while people might have their own individual favourites or fondness for certain titles, the general consensus appears to be that the old ones are the best ones. Virtua Tennis 2 in particular is considered to be both the best in the series, but also the best tennis game ever made.
The Virtua Tennis series exploded into the arcades and on Dreamcast with an incredible debut, cementing its reputation early on as the pinnacle of tennis games, but the sequel improved on the formula in a lot of key ways, introducing female tennis players, a world tour mode that let you simultaneously play as both male and female tennis players, and the ability to team up in mixed doubles competition.
While a Virtua Tennis 5 looks unlikely, we can still celebrate the legacy of the greatest tennis game series of all-time.
READ MORE: The Best Sports Manga You Should Read
Some of the coverage you find on Cultured Vultures contains affiliate links, which provide us with small commissions based on purchases made from visiting our site. We cover gaming news, movie reviews, wrestling and much more.