Sports manga appeal to most manga readers, even those who have never played a sport in their lifetime.
In these series, sports are often pertinent to the story's central theme, but characterization alongside a progressively changing plotline are the vehicles for success in sports manga. Sure, we're initially inclined to pick up a series with basketball players on the cover before a manga about a sport we're less familiar with. Yet, by choosing to read sports manga based solely on personal interest in the main sport, readers are missing out on an innumerable amount of influential and electrifying stories.
This list of the best sports manga includes stories about the underdogs, the champions, and the psychological toll of sports careers. A good amount of shonen/shounen (a term for manga marketed at teen boys) titles makes the list, as well as a few seinen (a term for manga marketed at youths) manga series. Nevertheless, there are a few incredible sports manga here that intermingle genres to draw in both younger and more mature audiences.
This list will stand apart from others because it lists 15 manga about 15 different sports, so these are arguably the best sports manga about the specified sports. Other vital sports manga are honorably mentioned in their respective categories. Still, these rankings are opinion-based only and obviously will vary for any manga lover.
The Best Sports Manga
15. Run on Your New Legs – Wataru Midori
Putting this manga series up on a "best of" list might seem premature since only one volume has been released in the English translation. However, Run on Your New Legs Vol. 1 won over manga readers before they even bought the book due to its cover art and disability representation in the sports world. Volume 1 hits the ground running with a sensational story about a commonly unrepresented group of people in the sports world.
In Run on Your New Legs, high-school soccer star Shouta Kikuzato must adapt to his new reality: An accident has cost him his leg and a shot at ever gaining a starting position on his school's elite soccer team. Yet, Kikuzato's athletic dreams are given a jump-start when a prosthetist designs him a new artificial leg. The prosthetic won't hold Kikuzato back from transforming into a track and field star.
Run on Your New Legs has a shocking opening where our main character must face both physiological and psychological challenges regarding both his sports career and mental health. Sports manga are accessible to readers because the challenges and adversity its characters must overcome in the sports world translate to real-life circumstances. And for us sports players, we've had more than our fair share of physical ailments hindering our abilities to participate in the sport we love.
Wataru Midori takes common experiences and lifts an athlete we don't often see in any sort of media, let alone a sports manga. Run on Your New Legs will speedily cement itself as a contender in the best sports manga rankings.
14. Medalist — Tsurumaikada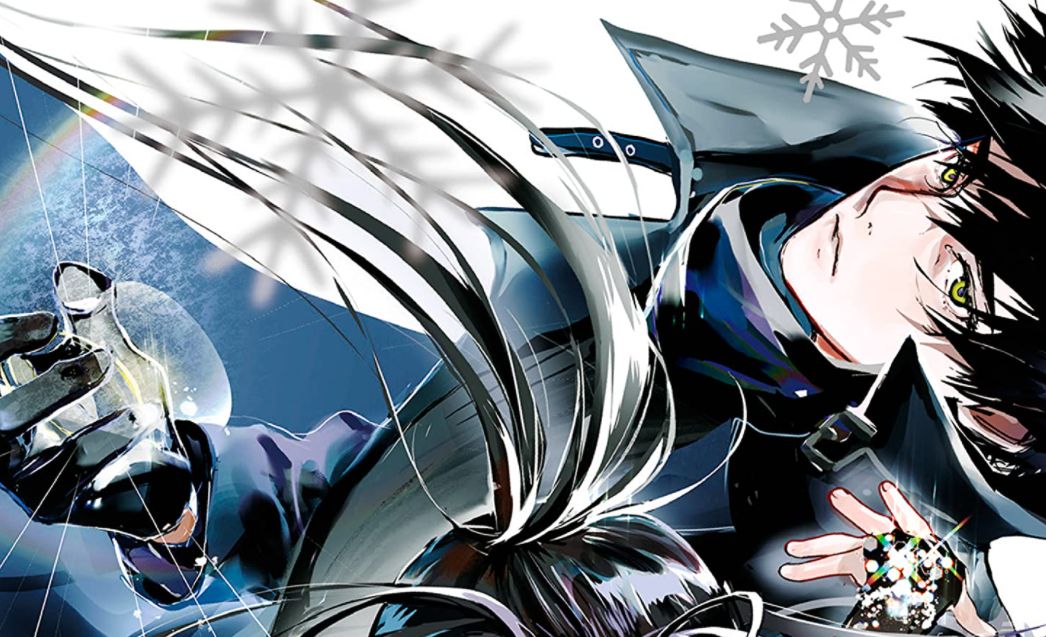 After the recent Winter Olympics, ice skating has been a hot-button topic. Ice skating, like gymnastics, is one of the most physically demanding sports that requires immense skill and time out of young athletes. The seinen sports manga Medalist tackles this unyielding sport in its ongoing series.
An unlikely ice skating duo comes together and risks it all for the ultimate dream of winning a medal on the world's stage in Medalist. Tsukasa, riddled by doubt about his ability in the cutthroat ice skating world almost gives up after his dreams are crushed. On her own, Inori faces adversity as a solo ice skater. But the two as a pair may just inspire one another to fantasize about becoming medalists on the ice once again.
Only a few volumes of Medalist have been published so far, but the first chapter pulls you right into the drama. Medalist boasts adorable chibi moments mixed with serious contemplations about how cutthroat it is to compete as an ice skater. Undoubtedly, this is one of the most accessible and relevant sports manga the genre has to offer.
13. Yowamushi Pedal — Wataru Watanabe
Cycling as a sport is most known for its international men's bicycling competition, the Tour de France. Also part of triathlons, competitive cycling requires an unbelievable amount of stamina to participate at any semi-pro or pro stage. Yowamushi Pedal spotlights cycling in a thrilling story that will have you rooting for both teams in the sports manga.
The manga centers on otaku Sakamichi Onoda, who has spent most of his young life cycling everywhere as his old bike serves as his only form of transportation. Onoda finally begins attending high school and hopes to make like-minded friends who revel in discussing and watching anime with him. When fellow freshman and athletic cycling prodigy Shunsuke Imaizumi notices how easily the nerdy Onoda can ride his city bicycle effortlessly on any hills, his competitive spirit compels him to challenge Onoda to a cycling race.
Onoda probably inhabits the most optimism of any sports manga character, which makes him either motivating or annoying to some readers. But Yowamushi Pedal establishes Onoda as an ardent character whose life is changed by someone with a polar opposite personality. The unique art style diverges drastically from any other manga on this list. Regardless, the expressions rendered suitably fit Onoda's character journey as he begins entertaining the idea of racing as a sport.
12. All Out!! — Shiori Amase
Similar to football, rugby is a supercharged sport where aggression and hand-to-hand contact is all but encouraged. It's rough and brutal in the rugby world. Experience rugby's pulse-pounding action beating through the pages of All Out!!
In the shōnen manga, the shorter-than-average Keji Gion meets the towering but sweet Iwashimizu Sumiaki. Both bullied for their respective sizes, fate joins the duo together in a rugby club. Gion and Iwashimizu must work together and with their new teammates if they are to succeed in the sport heavily based on teamwork.
All Out!! should appear on any best sports manga pieces for its artistry dripping with sweat and superb shadowing. The manga captures the emotional complexities involved in team sports where you are forced to trust others' abilities while honing your own skills.
The characters in All Out!! emphatically go all out as competitors in the game of rugby.
11. Welcome to the Ballroom — Tomo Takeuchi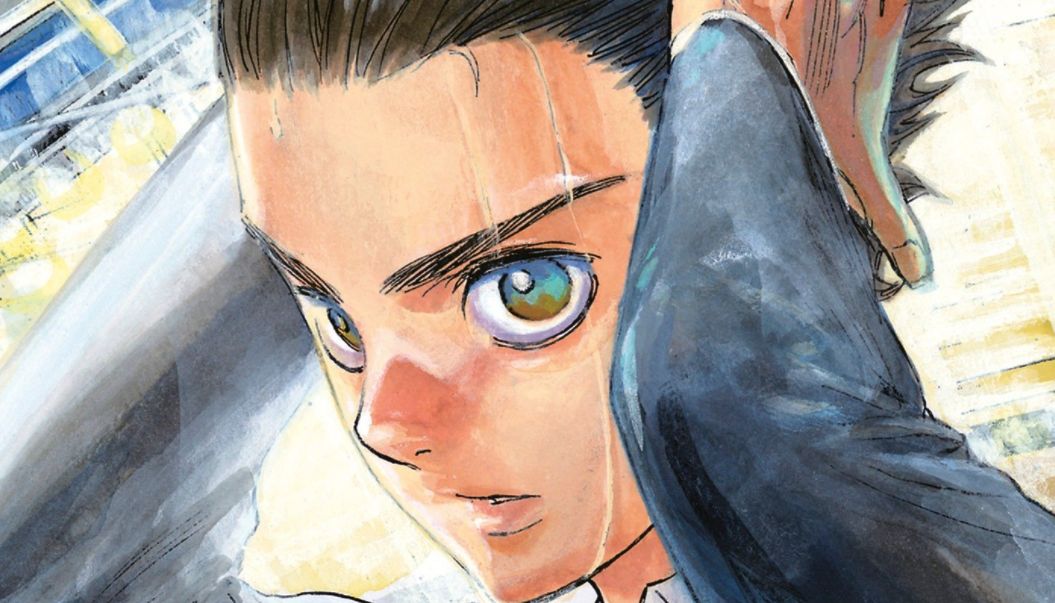 Anyone who claims "dancing isn't a sport" either has never danced before or is feigning ignorance. Take one ballet class and your core, arms, and feet will be aching for days.
With that in mind, the competitive sport of ballroom dancing takes center stage in the Welcome to the Ballroom (Ballroom e Youkoso) manga.
Aimless, bullied, and lacking self-esteem, student Tatara Fujita thinks his future is hopeless. One day, a chance encounter with a dance instructor leads Tatara into the glimmering world of competitive ballroom dancing. At the Ogasawara Dance Studio, a future in dancing and finding the perfect partner awaits the once-despondent high school student.
Welcome to the Ballroom welcomes its protagonist and its readers to the sport with good pacing and comedic relief. All the characters are either charismatic, sympathetic, or plain hilarious. Dance is a gorgeous sport, and the manga's illustrations evoke its divine nature. Get swept off your feet in a manga about a wildly entertaining sport.
10. Ping Pong — Taiyō Matsumoto
Short and sweet, the aptly titled Ping Pong sports manga spans a five-volume tale about two individuals competing in table tennis.
Katase High School students Peco and Smile have been best friends for years and are both members of their school table tennis club. Smile is shy and quiet, as opposed to the hyper loudmouth Peco, but their childhood friendship remains intact. When Coach Jō notices Smile purposefully refraining from winning against Peco, he attempts to help Smile achieve his true potential as a ping pong player.
Exaggerated hyperrealism works advantageously in the manga medium. For Ping Pong, the packed multi-panel layouts brimming with action lines and booming SFX amplify the stakes of the usually quiet sport. And because the manga is so short, its dramatic game sequences are memorable without feeling prolonged.
The coming of age tale revolves around ping pong, but Ping Pong attracts a loyal fanbase due to the character-driven contrasts between the two close friends.
9. Chihayafuru — Yuki Suetsugu
Sports manga commonly feature high school students and all the dramatic tropes coinciding with the lives of these adolescents. Chihayafuru tells a different story, blending tropes and genres that surprise readers who are acclimated to specific types of sports manga. The acclaimed manga series also focuses on an atypical sport: the competitive Japanese card game Karuta.
A fierce tomboy, young protagonist Chihaya Ayase becomes wrapped up in a card game and a love triangle in Chihayafuru. One day, a cute classmate convinces Chihaya to break away from her older sister's leering shadow. Chihaya expands her limited knowledge about the card game based on a set of traditional Japanese poems by practicing to become the karuta high school Nationals winner.
The manga embroils its characters in mature situations and rivalry. Though not unheard of, strategic games such as card or board games do not often receive any serialized manga storylines.
Karuta fabulously breaks the mold of any sports manga on this list by introducing readers to competition in card games and propping up its female main character.
8. The Climber — Shin-ichi Sakamoto & Yoshirō Nabeda
The Climber (Kokou no Hito) is a sports manga about rock climbing adapted from the eponymous novel by Jirō Nitta.
Lonely and depressed, Mori Buntarō begins rock climbing as a way to help combat his negative thoughts. He joins his high school climbing club and swiftly advances as an expert climber. Once a novice, Mori soon progresses into a world-class professional and sets his sights on conquering one of the most challenging mountains to climb called K2.
Again traversing the psychological aspect of athletes in sports, The Climber depicts a character who climbs mental and spiritual mountains as well as tangible mountains. The Climber is one of the best sports manga because it speaks on a personal level to those who struggle with mental health. Success does not equal a contented life. This manga touches the soul on a deep level in a contemplative and illustrative sensation.
7. Baby Steps — Hikaru Katsuki
Baby Steps is a highly regarded sports manga about a high school honor student whose curiosity about tennis develops into an obsession.
Protagonist Eiichirō Maruo one day finds himself interested in getting more exercise to improve his quality of life. Upon noticing a flier for the Tennis Club, Eiichirō wanders into their practice and instantly falls in love with the sport. Although he is in poor physical condition, Eiichirō utilizes his intelligence and wits to strategically dedicate himself to mastering tennis.
Collected in a hefty forty-seven tankōbon volumes, Baby Steps holds interest by avoiding cliches and showing Eiichirō on a gradual journey to success. Readers enter the mind of a character with a singular purpose whose addiction to tennis should inspire anyone to pursue dreams so enthusiastically.
Rich character development and a focused, realistic storyline draw readers who aren't even interested in sports manga to Baby Steps.
6. Blue Lock – Muneyuki Kaneshiro & Yusuke Nomura
Another award-winning series in the shōnen category, Blue Lock is one of the greatest sports manga of the modern era. One might compare its uptick in popularity to Aoashi from Yūgo Kobayashi – another newer fantastic soccer manga. The soccer manga is relatively recent, yet has already kicked its way into becoming one of the most-talked-about sports manga of all time in the community.
High school soccer (the American version) player Yoichi Isagi yearns to become the best soccer player the world has ever seen. When Japan places 16th place in the FIFA World Cup, the country focuses its resources on putting 300 potential players through a rigorous training system to create a winning team. Training begins at the new Blue Lock facility, and Isagi sees his chance at success when he joins the program.
Blue Lock has accrued massive popularity, both in Japan and in the West, due to its subversion of tropes and its kinetic art. The series blends elements of shōnen with an intense battle royale mindset.
Read Blue Lock for the art flying off the page, the SFX and lettering, and its engaging spectacle of a plot.
Sale
5. Ace of Diamond – Yuji Terajima
Baseball has grown to be recognized as Japan's most popular team sport, in school, college, or pro leagues. A highly competitive sport showcasing discipline, teamwork, and fierce rivalries, it's no wonder so many Japanese manga sports series pertain to yakyuu (the Japanese term for baseball).
One could probably write a standalone list about the 15 best baseball manga. Series like Cross Game, H2, and One Outs all dive deep into the minds and lives of baseball-obsessed characters. However, the baseball-themed shōnen, Kodansha Manga Award-winning manga Ace of Diamond ultimately hits a home run in every category comprising an excellent sports manga series.
The series follows talented baseball pitcher Eijun Sawamura, who dreams of taking his small-town team to the prestigious Koushien Championships. When a scout offers him a scholarship and a chance at fame, he reckons with the idea of changing schools to elevate his elite baseball status.
Ace of Diamond is a brilliant manga from all standpoints. There's incredible baseball action scenes, but the manga shines in its ability to tell a compelling story about a young man grappling with the psychological burden accompanying fame and fueling that desire to achieve his dreams.
4. Eyeshield 21 — Riichiro Inagaki & Yusuke Murata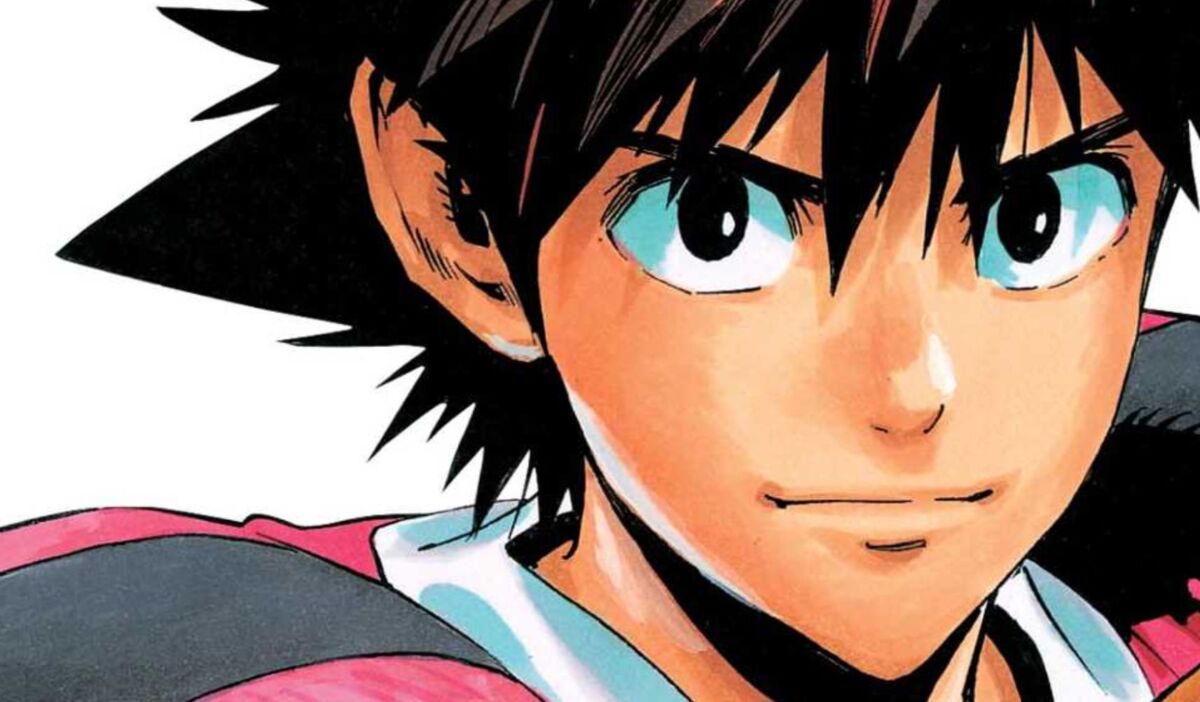 More than your typical sports manga, Eyeshield 21 takes the grueling sport of American football through an exquisite metamorphosis with its stimulating art and rich characters.
The manga follows the athletically gifted Sena Kobayakawa's journey from agile runner to forceful football recruit. American football team captain Yoichi Hiruma makes Sena the team's running back. But, to shield Sena's identity from other potential recruiters, he competes by hiding his face with a helmet eyeshield under the pseudonym, "Eyeshield 21."
Constantly receiving high praise, Eyeshield 21 is among the greatest sports manga in circulation. Some even attribute the manga to increasing interest in American football in Japan. The cliffhanger endings, drama, and full-fledged sports action sequences ramp up the excitement over this football story.
Eyeshield 21 eases its characters – and audience – into football as a sport and generates exhilaration for Sena as he works to become a champion.
3. Haikyu!! – Haruichi Furudate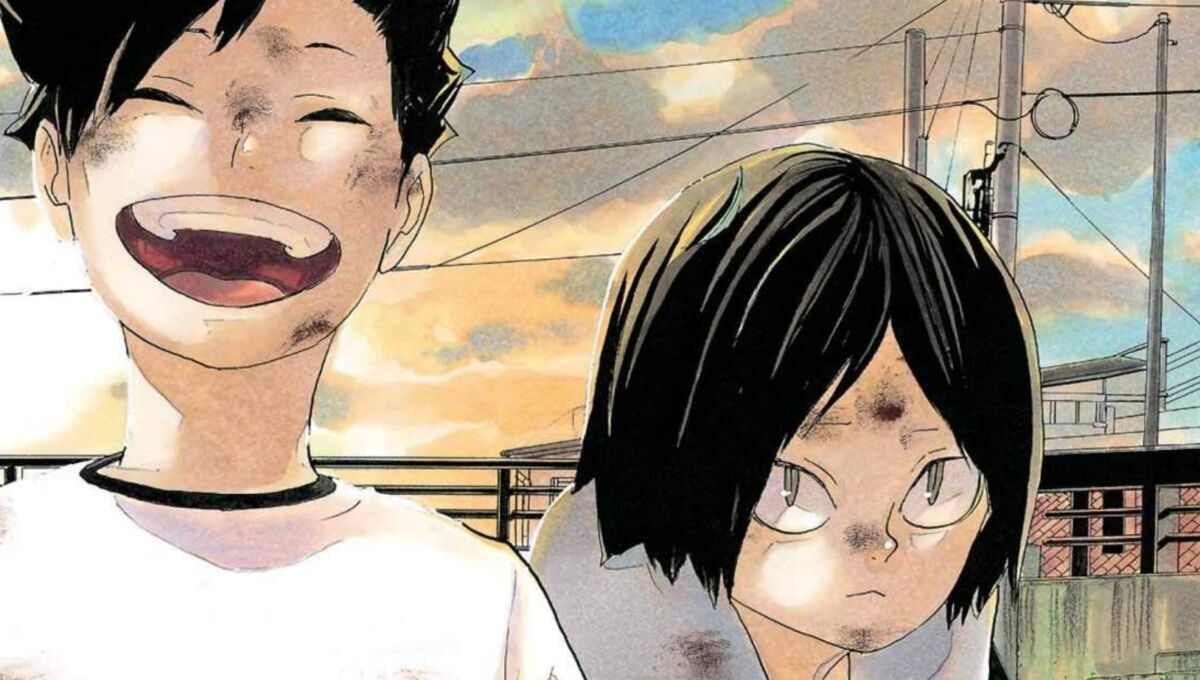 If you've ever been on Netflix or any social media, even if you've never watched an anime series in your lifetime, someone you know – or someone you least expected – has probably talked about Haikyu!!. Adapted from the eponymous manga, Haikyu!! is the volleyball story sensation that has been sweeping the nation for years. Read Haikyu!! Vol. 1, and you'll have no question in your mind about why the anime series receives such ongoing, passionate discussion.
Short in stature yet mighty in self-esteem, Shoyo Hinata is a junior high school student resolved to become an amazing volleyball player. He joins the school volleyball club only to discover he's the sole member. Over the next two years, Hinata dedicates himself to forming a team and turning his dream into reality.
Fast-paced and inspiring, Haikyu!! works as a great slice-of-life manga new readers of the medium will instantly find themselves addicted to reading. One of the best sports manga on the shelves, Haikyuu!! promises loads of action and uplifting devotion to accomplishing life goals.
For a female perspective on a passion for volleyball, we recommend another superb manga series, Crimson Hero.
Sale
2. Hajime no Ippo — Jōji Morikawa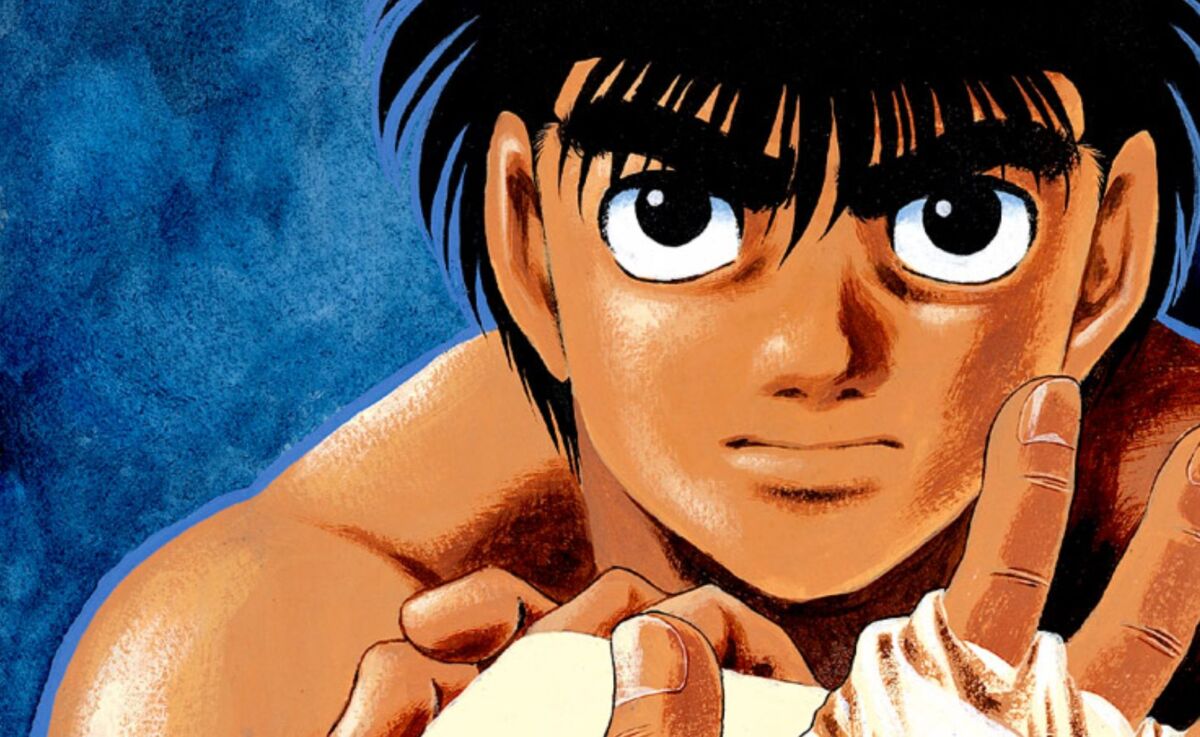 Between Hajime no Ippo and Ashita No Joe, it's hard to pick a favorite manga about professional boxing. On one side of the ring, Ashita No Joe is one of the first and most influential sports manga written. But on the other side of the ring, Hajime no Ippo focuses considerably on the intricacies of boxing as a sport and a career. Ultimately, both are knockout boxing sports manga worthy of reading. This piece spotlights the formerly mentioned series, Hajime no Ippo.
Hajime no Ippo translates literally to "The First Step," playing on the main character Ippo Makunouchi's first name. Bullies cruelly beat up the shy high school student until a middleweight professional boxer steps in and rescues Ippo. The boxer recognizes Ippo's talent for the sport when the kid awakens and lets out his frustration on a bag at the gym. From there, Ipporreceives training and mentoring to cultivate his skills and enter the world of professional boxing.
Hajime no Ippo serves as a crucial commentary on the career side of athletes competing in professional sports. We often wonder about the mindset of those in the industry. Hajime no Ippo, still an ongoing manga since 1989, offers over 1300 introspective chapters developing its colorful cast of characters.
1. Slam Dunk – Takehiko Inoue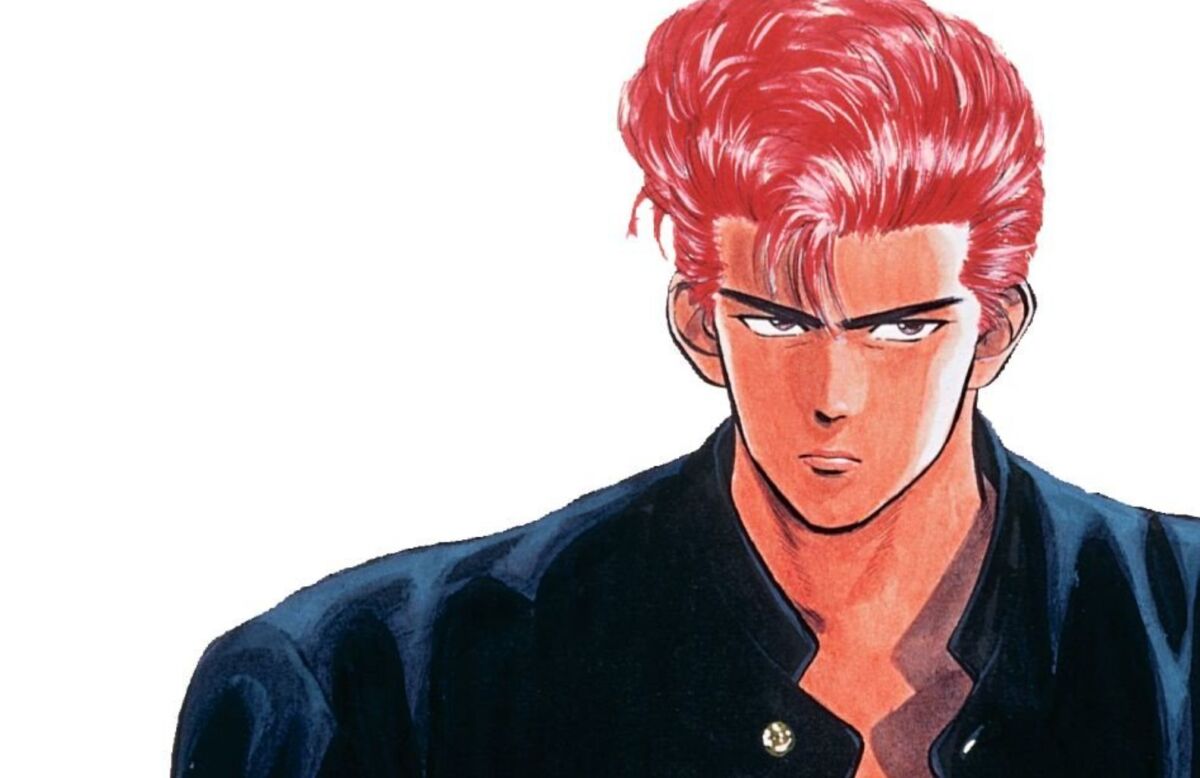 I promise it's not personal bias and my two decades of playing this sport that puts a basketball manga in the first place of a best sports manga article. Slam Dunk is just that good. This series is legendary, even amidst other prolific basketball manga series such as Kuroko's Basketball
Real, and Tsubame Tip-off.
Slam Dunk is Japan's most beloved sports manga for innumerable reasons. Firstly, the story follows the classic "apathetic bad boy plays a sport to impress a girl but actually falls in love with the sport he supposedly hated" trope that works supremely well in its favor. Secondly, Hanamichi Sakuragi is such a universally loved character. He's the class clown of the high school basketball team, and he's so obsessed with winning over a girl that he changes his entire outlook on life for her.
Most poignantly though, Slam Dunk is about dreams and passion – and creator Takehiko Inoue's dreams and passion for basketball manifest itself throughout every volume. Slam Dunk makes the game-winning slam dunk as the number one sports manga on this list.
READ NEXT: 15 Best Horror Manga You Should Read
Some of the coverage you find on Cultured Vultures contains affiliate links, which provide us with small commissions based on purchases made from visiting our site. We cover gaming news, movie reviews, wrestling and much more.