When it comes to video games that everyone can enjoy, music games are a chart-topper. Even beloved by people who don't typically consider themselves gamers, music is something necessary to human culture and we just can't help but want to play along when we hear a catchy beat or some familiar lyrics. Plus, the best music games have managed to harmonize music and gameplay mechanics in so many creative ways, from rhythm action to dancing and singing, or sometimes just good-old music appreciation. So without further ado, here's our setlist of the best music games of all time you can play.
The Best Music Games
18. Just Dance
Developer: Ubisoft
Publisher: Ubisoft
There's really only one thing you need to do to master this one, and that's dance. Just Dance is a stellar game choice for family time or parties because no matter how silly you think you might look doing it, there's a hilariously good time to be had by anyone who loves music and dancing.
With over a dozen installments in the franchise, Just Dance has given players hundreds of popular songs over the years, ranging from golden oldies to contemporary hits. Plus it's a great way to break a sweat without realizing you're even working out.
17. Donkey Konga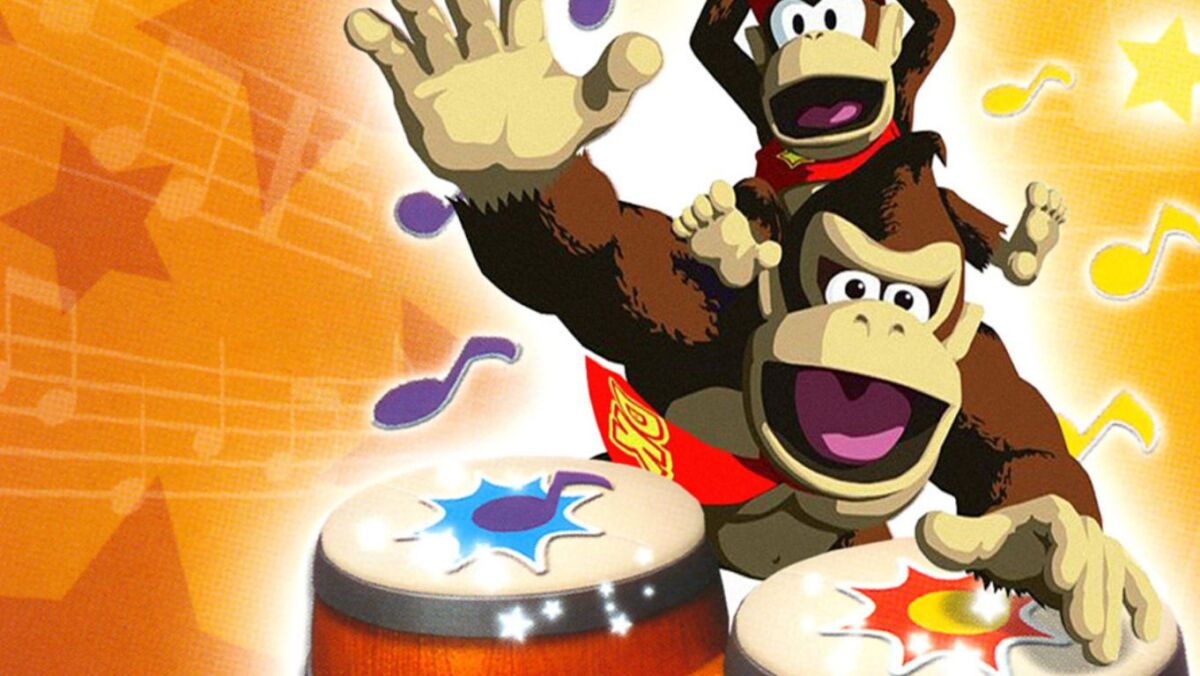 Developer: Namco
Publisher: Nintendo
Donkey Konga, a Donkey Kong-themed rhythm game, was released only for the GameCube and intended to be played with an accessory called the DK Bongos, or two small bongo drums you could hold between your knees. It definitely had some groovy moments but also left something to be desired.
Donkey Konga lets you beat the bongos and clap along to both popular songs as well as songs from other Nintendo series like Super Mario and Legend of Zelda. It was pretty innovative for its time and provided some musical enjoyment for fans of Nintendo games, though might not hold up quite as well as you think.
16. Dance Dance Revolution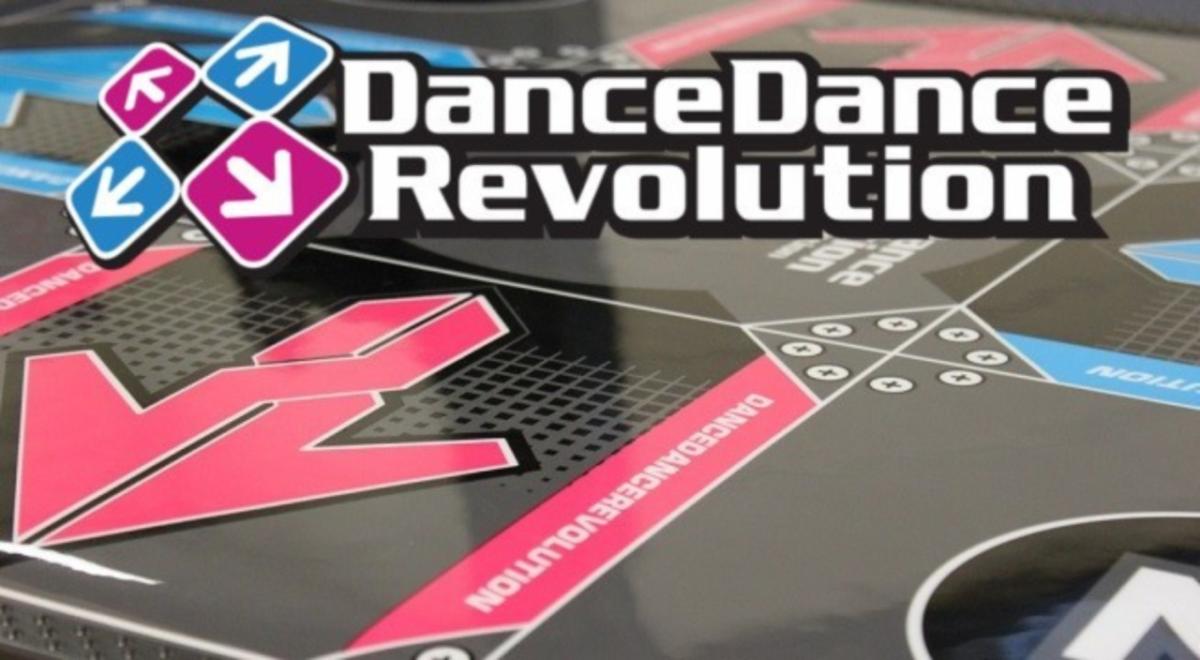 Developer: Konami
Publisher: Konami
When you think of Dance Dance Revolution, affectionately known as DDR, you probably picture it in a busy mall arcade somewhere in the early 2000s. While it's true that arcade DDR took the world by storm starting in 1999, this also led to a flood of ways to play the game at home, like dance floor mats, handheld gamepads, and even mobile versions.
One of the best things about DDR was the fact that it was a massive workout and super fun at the same time. Although it didn't necessarily stand the test of time, DDR remains iconic as a symbol of the 2000s and it paved the way for many of the other music games we know and love today.
15. Beat Saber
Developer: Beat Games
Publisher: Beat Games
As the title suggests, Beat Saber is a rhythm game where you slice blocks to the beat of music with a pair of lightsaber-esque weapons. But what really sets Beat Saber apart from other music games is that it's a virtual reality experience. In fact, Beat Saber is something of an achievement in the way it uses tried-and-true rhythm mechanics to introduce newcomers and skeptics alike to the magic of VR.
You can play Beat Saber to a series of original tracks that are nothing short of fantastic, as well as DLC licensed songs from popular artists, although ultimately the setlist could be a bit longer.
14. Rocksmith
Developer: Ubisoft San Francisco
Publisher: Ubisoft
Rocksmith is unlike any other game on this list because it's musically educational. At its core, Rocksmith isn't just a rhythm game but a music skills-building game that allows players to actually plug in a real guitar or bass and learn new songs at their own pace.
Compared to other music games, Rocksmith doesn't quite possess the same level of accessibility because you need an instrument in order to play, but the sheer amount of content it offers is astonishing. If your fingertips can handle it, Rocksmith features over 1000 songs as DLC so this is one game you'll never get bored of.
13. PaRappa the Rapper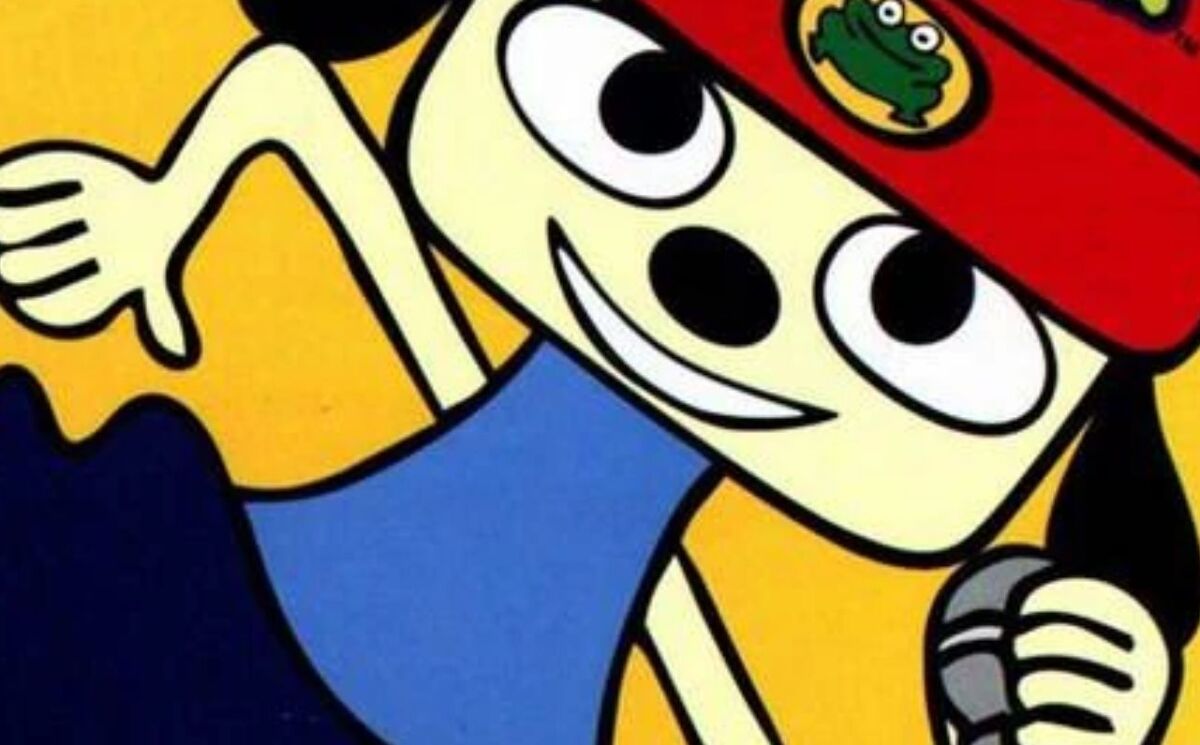 Developer: NanaOn-Sha
Publisher: Sony Computer Entertainment
Considered to be the first true rhythm game, PaRappa the Rapper paved the way for genre favorites that continue to impress today. It was irresistibly catchy at the time and is now absolutely iconic, remaining a classic symbol of the best music games even 25 years later.
In PaRappa the Rapper, you play as a pretty-cool-looking dog who raps in response to his teachers, with attention to timing. Each of the six levels has a different teacher who not only teaches PaRappa the ways of rapping but also a skill he needs to continue through the story. Ultimately, PaRappa the Rapper is a short but sweet game that became a big part of video game history.
12. Rhythm Doctor
Developer: 7th Beat Games
Publisher: 7th Beat Games
No pressure, but in this music game you're responsible for tapping a button to the beat of a dying patient's heart in order to keep them alive. Rhythm Doctor only uses a single button, and at first it seems pretty simple, but the game soon starts to throw so many tricks your way to throw off your rhythm that it's actually extremely frustrating.
While trying to take care of patients, there might suddenly be a glitch or blank screen or some kind of virus that sabotages your efforts and forces you to overcome the issue, maintaining a steady speed at all costs.
11. Thumper
Developer: Drool
Publisher: Drool
Easily the most terrifying game on this list, Thumper uses the anxiety-inducing nature of a rhythm game to its advantage as you feel like the song itself is trying to kill you. Playing as a metallic beetle racing along a track set against a backdrop of aggressively psychedelic visuals, Thumper is like an assault on your eyes and ears that you just can't put down.
Rather than upbeat tunes or pop classics, Thumper's music is almost exclusively percussion instruments, which seems like no coincidence given its name and the heart-pounding that ensues.
10. Friday Night Funkin'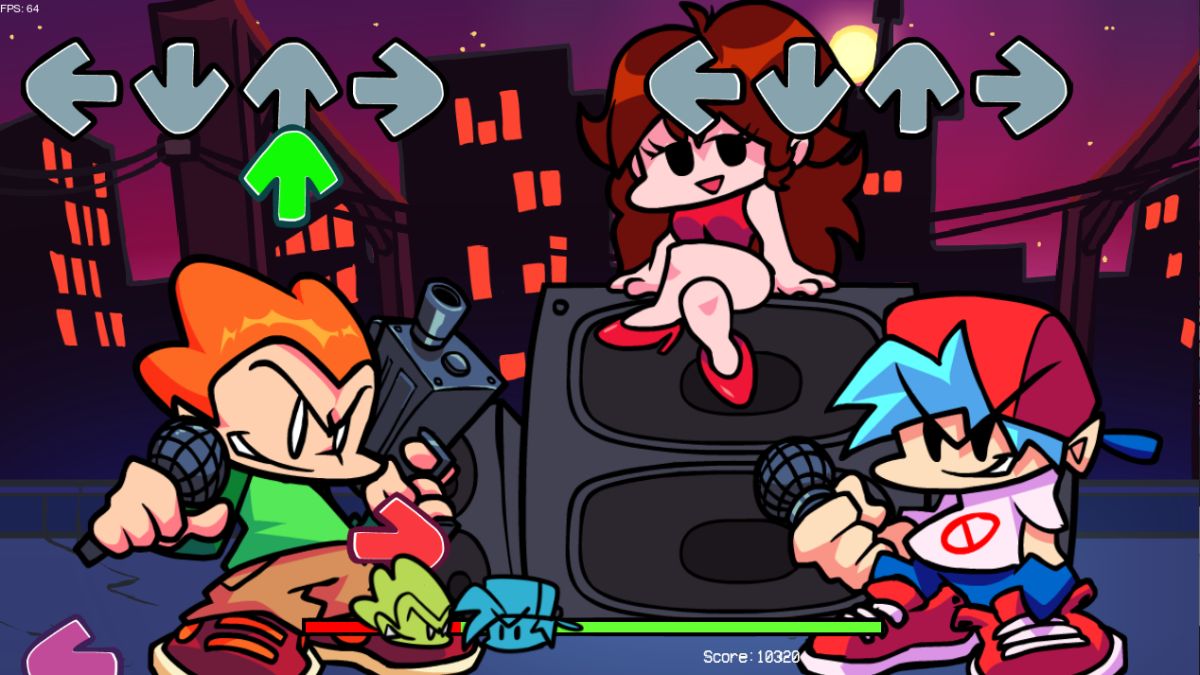 Developer: ninjamuffin99
Publisher: ninjamuffin99
Friday Night Funkin' is a great indie music game because it's totally free to play online and so intuitive that you can pick it up immediately, even if you're new to rhythm games. It has a cool graffiti-type art style and a wacky sense of humor that make it stand out as a must-play.
In Friday Night Funkin', you engage in a series of singing battles against foes who want to sabotage your Friday date night with your girlfriend, including her mom, dad, and teacher. Each of the battles has three stages and, after you beat the third one, many of the adversaries transform into something unexpectedly wicked.
9. Rez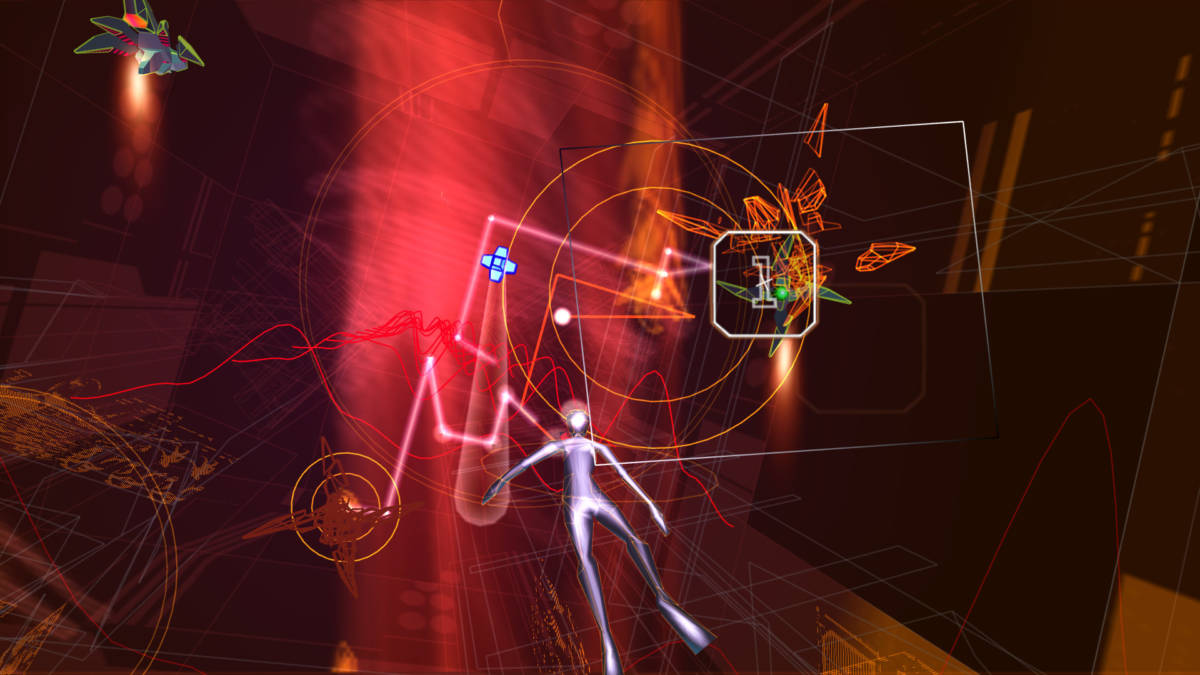 Developer: United Game Artists
Publisher: Sega
If you're intrigued by the explosive combination of electronic music, trippy flashing lights, and addictive gameplay, Rez just might be the rhythm game of your dreams.
Inspired by famous works of abstract art, Rez gives the unique experience of what could be considered a rail shooter at a rave, and the VR-compatible version released as Rez Infinite puts you in the middle of the psychedelic action.
Although it was initially a commercial failure for the PS2 and Dreamcast, Rez has redeemed itself through its Rez HD and Rez Infinite re-releases, with many critics saying it was ahead of its time and massively underappreciated.
8. Elite Beat Agents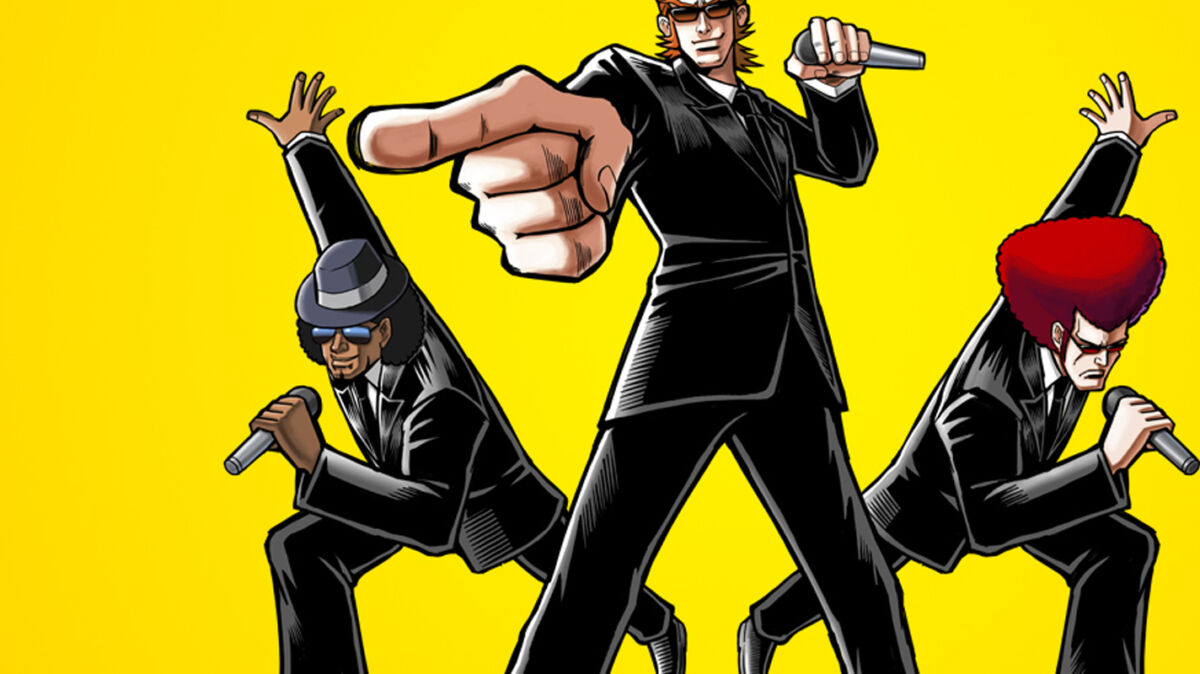 Developer: iNiS
Publisher: Nintendo
It's hard to argue with the greatness of a game where you play as male cheerleaders encouraging people through hard times with sick dance moves. Elite Beat Agents is the international counterpart to Japanese hit Osu! Tatakae! Ouendan, which remains extremely popular today.
The situations people find themselves in that require the moral support of the Elite Beat Agents are nothing short of hilarious, and the comic book-style presentation makes everything even funnier.
The songs chosen for each scenario create a sense of urgency that you really need to get every note perfect to make sure you don't mess up this person's life with your terrible rhythm.
7. Gitaroo Man
Developer: iNiS
Publisher: Koei
Cult classic and totally weird rhythm game Gitaroo Man may never have achieved commercial success, but it is cherished by those who know and love it. More than just rhythmic fun, Gitaroo Man teaches you about finding yourself by overcoming self-doubt and staying strong in the face of adversity.
A young boy struggling with his confidence is finally given the chance of a lifetime when he's transformed into a legendary warrior named Gitaroo Man.
Gitaroo Man uses his guitar-like weapon to take on enemies in head-to-head rhythm battles, each of which is an original song for the game that aligns with a different genre of music, such as hip-hop, techno, and Latin rock.
6. Fuser
Developer: Harmonix
Publisher: NCSoft
Ever dreamt of DJing for a massive crowd at a music festival? Fuser is a unique rhythm game that lets you create mashups of popular songs using a virtual DJ table and make the crowd go wild. In Fuser's campaign mode, you travel between venues and create mixes designed to appease demanding audiences.
You can fuse up to four tracks that you probably never imagined would sound great together, but with Fuser automatically adjusting the key and tempo, every combination is a crowd-pleaser.
Fuser is an example of a music game that incorporates creativity because it's one of the few where you get to create music yourself, rather than just playing along.
5. Wandersong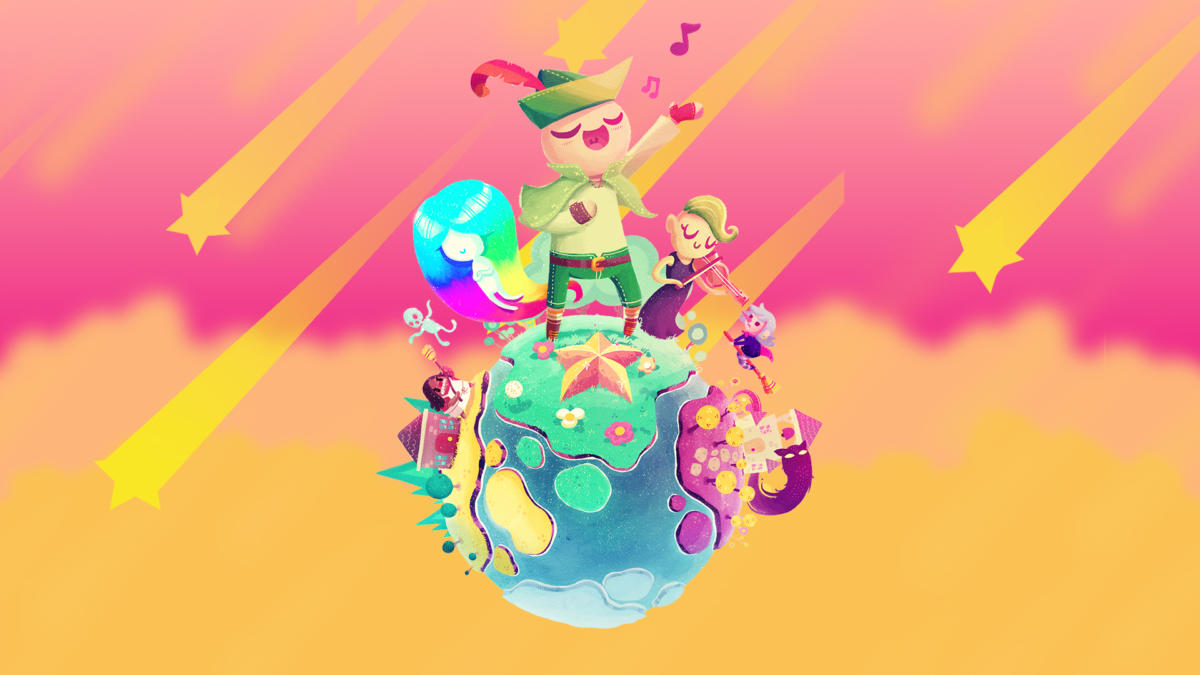 Developer: Greg Lobanov
Publisher: Humble Bundle
It's rare that a game uses music as a means to convey something deeper to players, but indie gem Wandersong pulls this off beautifully. In Wandersong, you play as a cute bard who lives to bring music to the world. When you set off on your journey and start to see the world through their eyes, you'll never look at things the same way again.
Although there's a lot to love about Wandersong, its eclectic cast of characters really shines. There are over 150 characters to meet in this game, and then you can either charm or annoy with your musical offerings.
Wandersong is about the little things, and it's not so much about perfecting your rhythm as it is understanding the joy that music brings to the world.
4. Cadence of Hyrule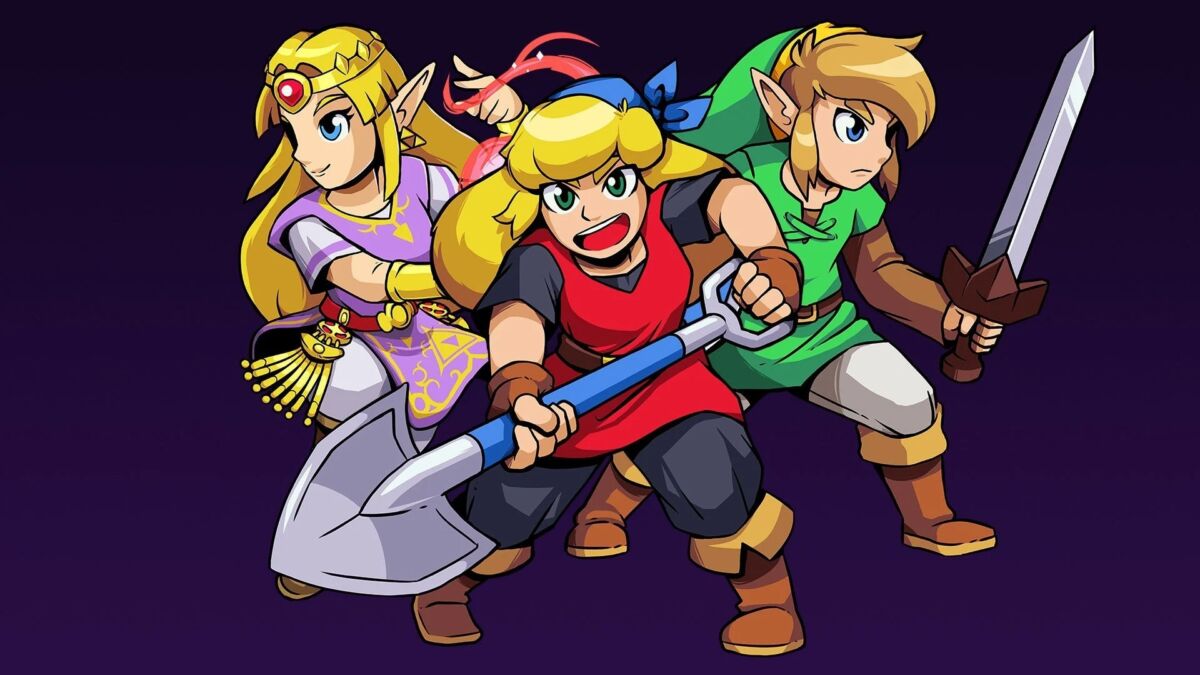 Developer: Brace Yourself Games
Publisher: Nintendo
Cadence of Hyrule combines the rhythmic fun of Crypt of the NecroDancer with the magic of the Legend of Zelda franchise.
When the Triforce suddenly transports Crypt's main character, Cadence, to Hyrule, she finds Zelda and Link asleep. After waking them up, Cadence needs to make her way through Hyrule in order to get home. The majority of the game is played as either Link or Zelda, while moving to the beat of a cool new remixed Legend of Zelda soundtrack.
You don't have to be familiar with Crypt of the NecroDancer to jump right into Cadence of Hyrule because it appeals just as well to fans of the Zelda series and its legendary soundtrack. The pixel art style is so true to the original games that Cadence of Hyrule is certainly a worthy retro throwback experience.
3. The Beatles: Rock Band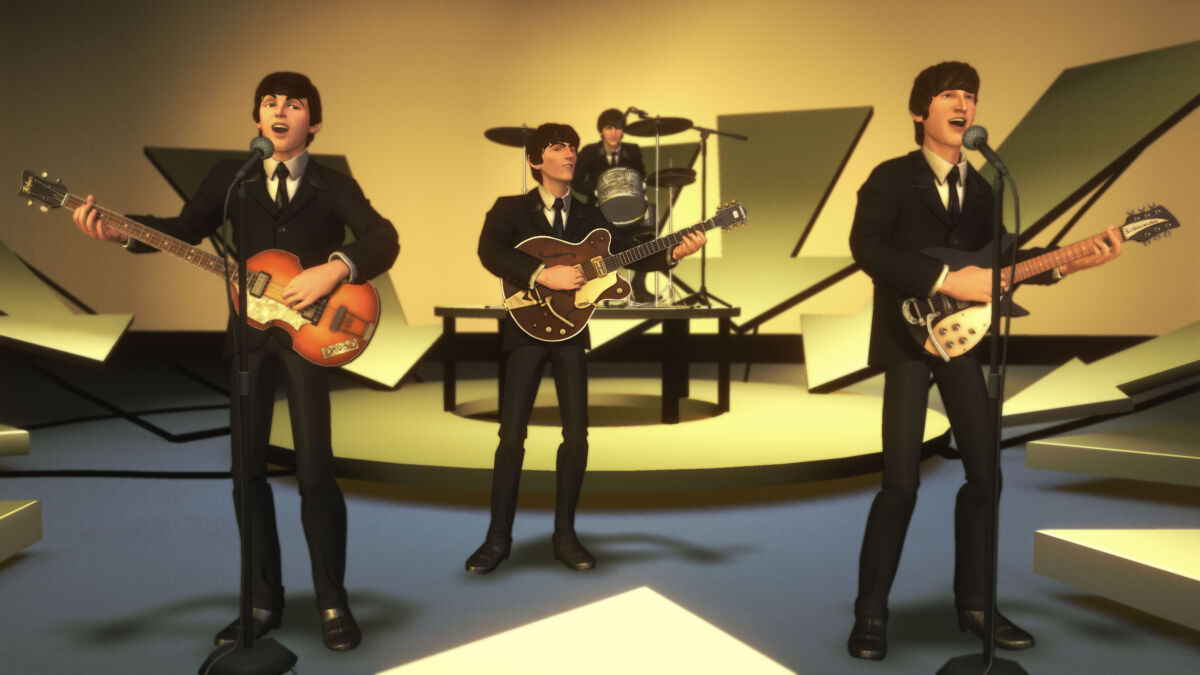 Developer: Harmonix
Publisher: MTV Games
Could a rhythm video game where you play with fake instruments possibly do justice to one of the biggest bands of all time? Well, Harmonix gave it their absolute best shot for The Beatles: Rock Band.
Developed with input from Paul McCartney and Ringo Starr, designers worked closely with The Beatles' media company to ensure that their very own Rock Band game would be an authentic, high-quality experience for Beatles fans.
Featuring 45 songs from the Fab Four and special Beatles-themed guitar, bass, and drums, this installment's story mode was a journey through the history of the Beatles where you actually play through their career as a band. And we think that's enough to deserve a separate call-out on this list from the overall franchise.
2. Crypt of the NecroDancer
Developer: Brace Yourself Games
Publisher: Brace Yourself Games
What do you get when you cross a roguelike with a rhythm game? None other than the beat-based dungeon crawler, Crypt of the NecroDancer. It's a unique take on the rhythm genre that will have you hacking, slashing, and toe-tapping all at the same time.
The player character is appropriately named Cadence, and she finds herself in a complicated situation when an evil NecroDancer steals her heart and then forces her to constantly move to the beat of music or die.
And to make things even cooler, you can also play Crypt of the NecroDancer to the beat of your favorite songs with its Custom Music option that lets you upload songs of your choice and then choose which level to replace it with.
1. Rock Band
Developer: Harmonix
Publisher: MTV Games
The first game ever to combine every role of music-making in one collaborative virtual experience, Rock Band quickly became a household name and cultural phenomenon. Would any other game on this list have mom jumping at a chance to play the drums on a Fleetwood Mac song or grabbing the mic to mimic Blondie?
Rock Band is considered one of the best party games of all time for its role in bringing even the quiet kids out of their shell for a song or two. Unlike single player music-making games that really packed on the performance pressure, Rock Band's collaborative nature was its strong suit.
Although the franchise has gone pretty quiet in recent years, there are certainly die-hard Rock Band fans whose peripherals are gathering dust in the attic and waiting for their encore. Rock Band has been credited with the proliferation of music culture to the same degree as FM radio or MTV, which is certainly worthy of the top spot on the best music games.
READ NEXT: The Best Co-Op Games On Xbox Game Pass
Some of the coverage you find on Cultured Vultures contains affiliate links, which provide us with small commissions based on purchases made from visiting our site. We cover gaming news, movie reviews, wrestling and much more.