With a tagline like "a tale of souls and swords, eternally retold", it's perhaps not surprising that there've been quite a few entries in the Soulcalibur series over the years. First debuting as Soul Edge in the 90s, the series has gone on to include seven mainline entries, some ports and a few spin-offs in its time, becoming one of the most prolific and expansive fighting game franchises in history, possibly beaten only by Mortal Kombat. But which Soulcalibur game is the best?
Aside from Soulcalibur Mobile, which was a Java game released before mobile gaming had become a true competitor in the gaming industry, we're pretty much including every major Soulcalibur game in the franchise's history, so there's a lot to get through. Grab your zweihander/sword and shield/nunchucks (delete as appropriate) and join us as we rank the Soulcalibur games from worst to best.
The Best & Worst Soulcalibur Games
11. Soulcalibur: Unbreakable Soul
Platform(s): iOS
It had to be one game that's burdened with coming in last, though in the case of Soulcalibur, Unbreakable Soul arguably deserves it more than most. A mobile card fighting game, players collected different avatar and weapon cards based on the Soulcalibur roster, and experienced a story mode that saw Cassandra and Weapon Master hunting down the pieces of Soul Edge.
Unbreakable Soul was to be Soulcalibur's equivalent of Tekken Card Tournament as a mobile spin-off of a popular fighting game. However, the game was met with unfavourable reviews from the few outlets who did review the game, and despite launching on iOS in May 2014, services for the game were eventually terminated by the end of the year.
10. Soulcalibur: Lost Swords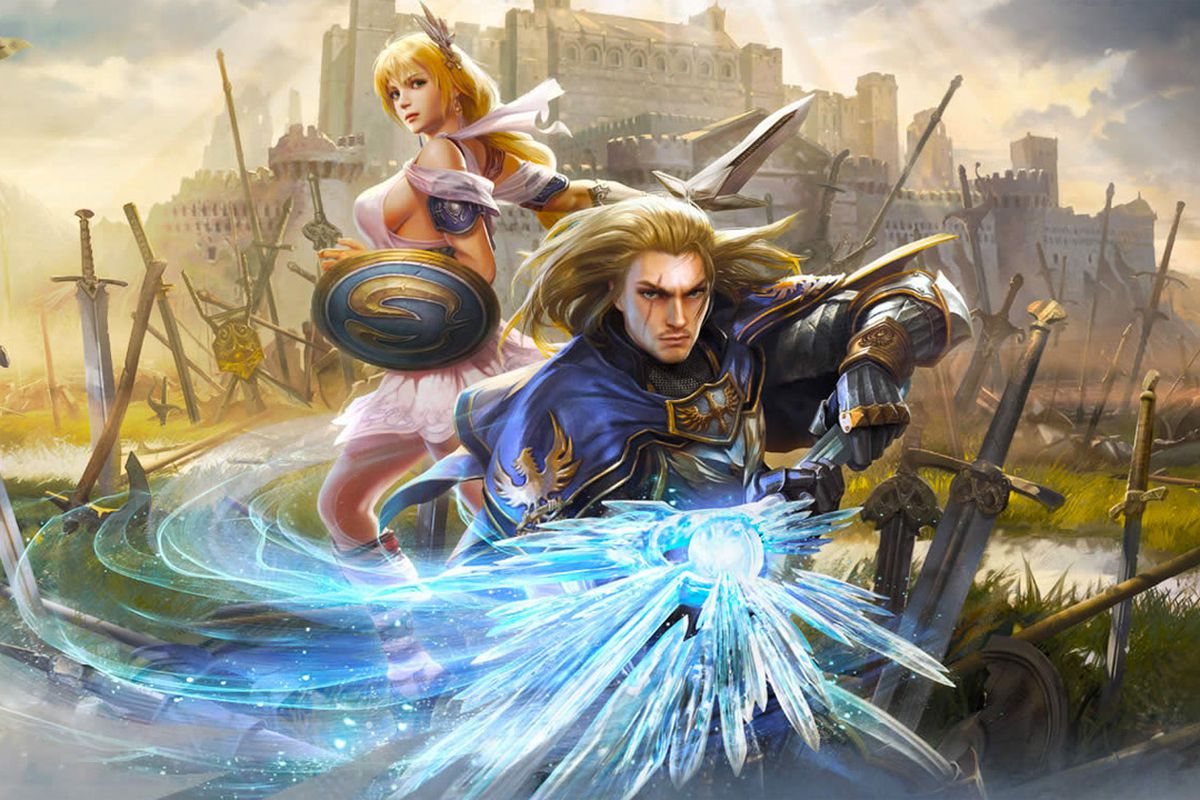 Platform(s): PS3
Another Soulcalibur release comparable to a Tekken game, Lost Swords was a PS3 release following on in a similar vein to Tekken Revolution. Lost Swords was a free-to-play game that utilised the engine from the most recently released game in the series at the time, Soulcalibur V, and featured a simplified version of the game's iconic fighting, along with systems to level up a character's overall power.
Curiously, Lost Swords was a single-player focused experience that saw players picking a character who was stripped to their skivvies, and tasked them with winning fights to unlock stronger weapons and armour. The idea isn't too bad, considering it formed the basis of Soulcalibur VI's excellent Libra of Soul mode, but somehow it was still a bloated, microtransaction heavy mess.
9. Soulcalibur Legends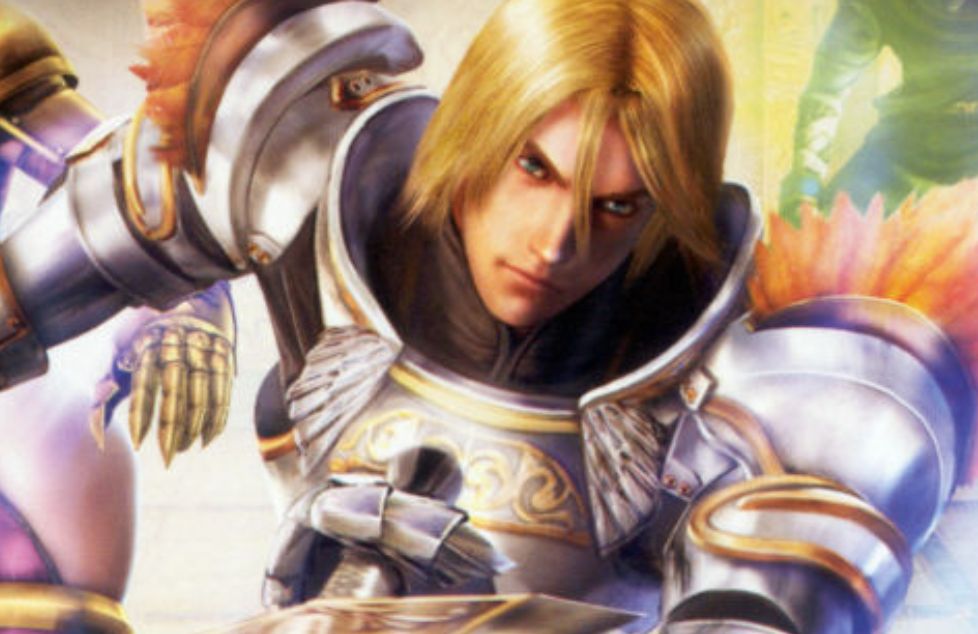 Platform(s): Wii
For a game about colourful characters wielding comically oversized weapons, it's strange that it took so long for Bandai Namco to try and turn the series into a 3D action adventure game. That was the plan with Soulcalibur Legends, a Wii title that focused on series mainstays Seigfried and Ivy, but there was an almost unanimous reception to the game that it was half-baked and would have been better served as a side mode in a larger Soulcalibur game.
Set between the story of Soul Edge and Soulcalibur, Legends follows the knight Siegfried as the cursed blade Soul Edge slowly corrupts him into becoming the dreaded Azure Knight, Nightmare. Alongside Siegfried and Ivy, playable characters include Sophitia, Mitsurugi, Astaroth α, who is an early prototype for the monstrous creation we'd see in future game, Taki and Tales of Symphonia guest character Lloyd Irving, for reasons.
Considering it's only available on the Wii, this one is certainly more for the diehard SC fan.
8. Soulcalibur V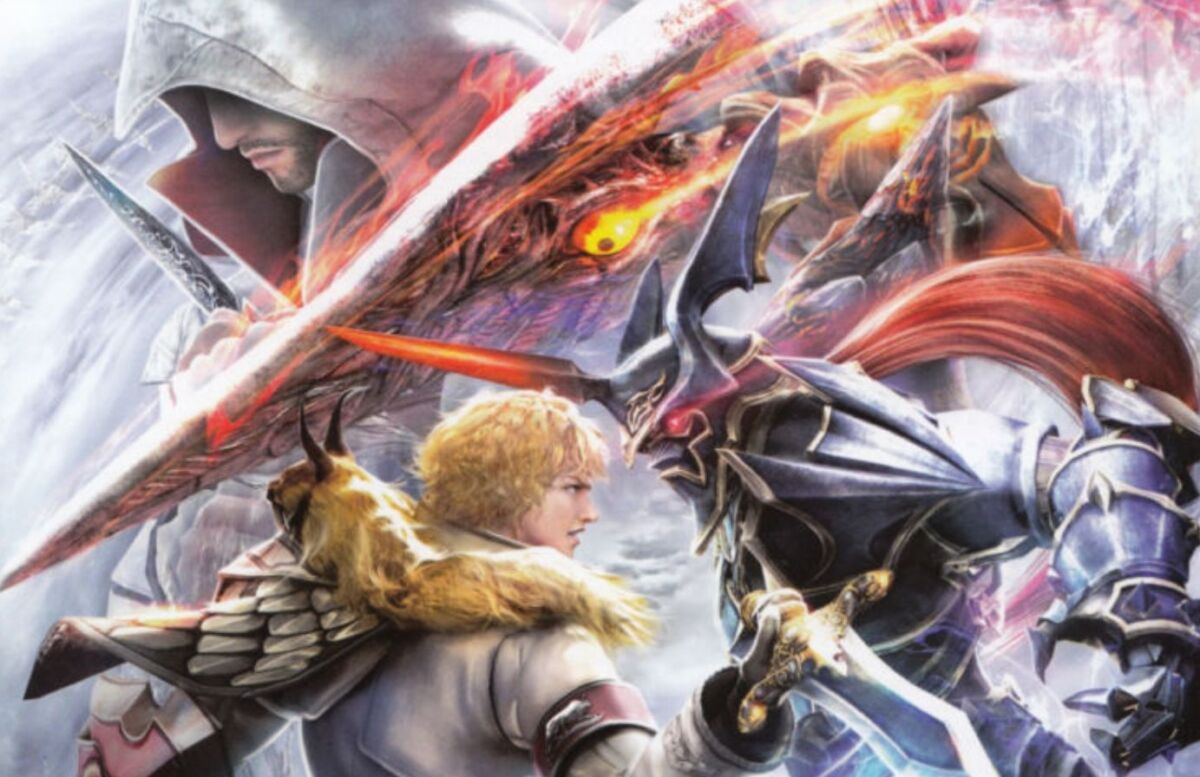 Platform(s): PS3, Xbox 360
This one is saddening, mainly because Soulcalibur V isn't really a bad game. The graphics were phenomenal for the time period, the gameplay formula introduced elements like Critical Edges which would come to be a core part of the Soulcalibur experience in the next game, and the online lobby mode called Global Colosseo felt like a primer into the expansive lobbies that have come to definite Arc System Works fighting games. Ezio from Assassin's Creed was even there, which was nice. Sort of.
The issue with Soulcalibur V was that it didn't really feel like a proper Soulcalibur game. A decent chunk of the recognisable cast had been aged out in favour of a new crop of characters, none of which seemed to have the broad, lasting appeal that the original characters did. Worse still, these characters had mostly clone movesets of legacy characters, which meant they felt like imposters. "How dare you stand where they stood" and all that.
In the end, its legacy might better defined by the improvements made with the sequel.
7. Soulcalibur: Broken Destiny
Platform(s): PSP
A PSP port of Soulcalibur IV, one of the weaker entries in the series, Broken Destiny was designed to appeal to more novice Soulcalibur players by offering an accessible, handheld alternative. Honestly, it's a great idea on paper, he says looking at the Nintendo Switch with hope in his eyes. Broken Destiny was a decent stab at bringing the game to a new audience, but it wasn't without fault.
Perhaps the biggest notch in Broken Destiny's cap was the fact it introduced noted angry man Kratos as a guest character, allowing him to square up to legendary fighting game characters long before he appeared in Mortal Kombat.
However, the game lacked a significant story mode, opting instead for a tutorial-like mode called The Gauntlet, and didn't offer online mode either, which was becoming a staple for fighting games at the time.
6. Soulcalibur IV
Platform(s): PS3, Xbox 360
The series' first foray into the world of the PS3 and Xbox 360 was met with a peculiar decision, as Star Wars characters Darth Vader and Yoda were locked to those respective platforms for a period of time, before they were later available as DLC. The Apprentice from Force Unleashed was also there, for some reason. It was a weird one. To be fair, the PS3 version of Soulcalibur is the superior one, just because Yoda was a cheap pick. Half of everyone's moves couldn't hit the lad because he was so small. It was infuriating.
As for the game itself, Soulcalibur IV retained the excellent gameplay that fans had come to expect from the series, while also adding some brilliant new characters. Hilde was an excellent addition, much better than the likes of Necrid anyway. While the gameplay was Soulcalibur's usual quality, the modes left something to be desired, with the Tower of Lost Souls mode being a weak replacement for Weapon Master or Chronicles of the Sword.
5. Soul Edge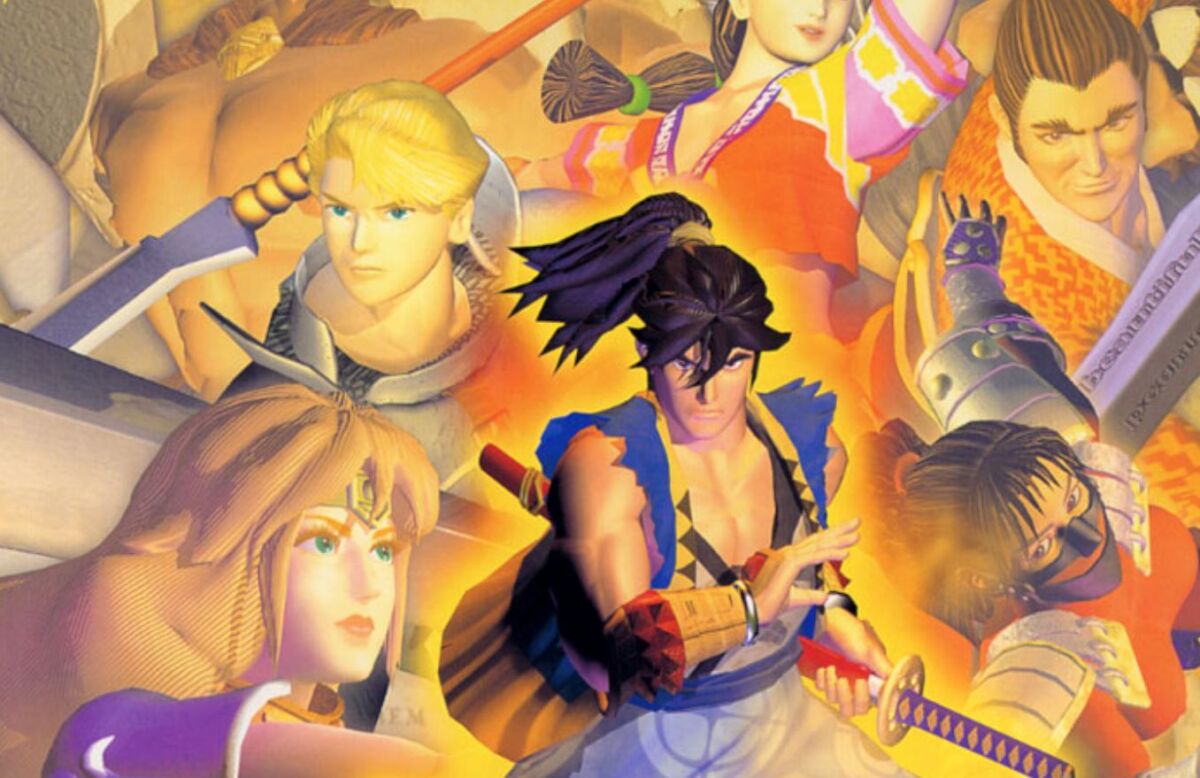 Platform(s): PS1, Arcades
While it might not be the best game in the entire series, Soul Edge makes the case for possessing one of the best opening pieces of music in history. The Edge of Soul is an utter banger that should be featured in anyone's Spotify playlist, but that's another story. As for the game itself, Soul Edge's biggest issue is one of time. It was great back in the day, but age has made the game a little more dated than most.
The PS1 port of the game included 15 characters and a healthy selection of modes, and is the only game in the series that features weapon breaking and unarmed combat. However, as the first game in the series, it meant Namco needed to take some time perfecting the game's formula.
Soul Edge is a good game, but hindsight is 20/20 with lists like these, and better was lurking just over the horizon.
4. Soulcalibur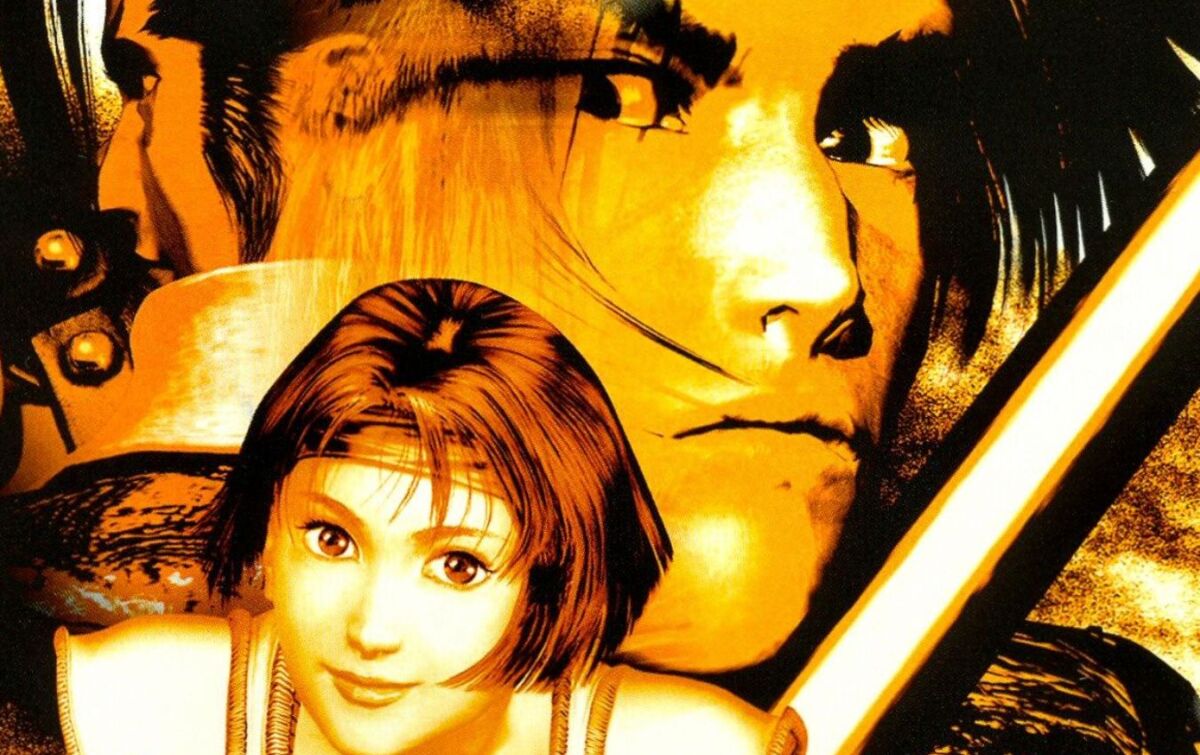 Platform(s): Dreamcast, Arcade, Xbox 360, Mobile
While Soul Edge was the first game in the series, it wasn't until the release of Soulcalibur that the franchise really began to take off, and it's not hard to see why.
Even the Xbox 360 version released years later holds up today as one of the best fighting games on the market, especially considering it's forward compatible all the way to the Series X. It's absolutely brilliant fun, either alone or with friends, though if you have friends, that's even better.
As for the Dreamcast version specifically, Soulcalibur is widely regarded as one of the best games ever made, particularly on Metacritic, which is a hard claim to dispute when you actually start playing the game and having all the fun in the world. However, iterations after this one offered even more characters, modes and content while retaining that fun gameplay edge, making them more enjoyable as a result.
3. Soulcalibur VI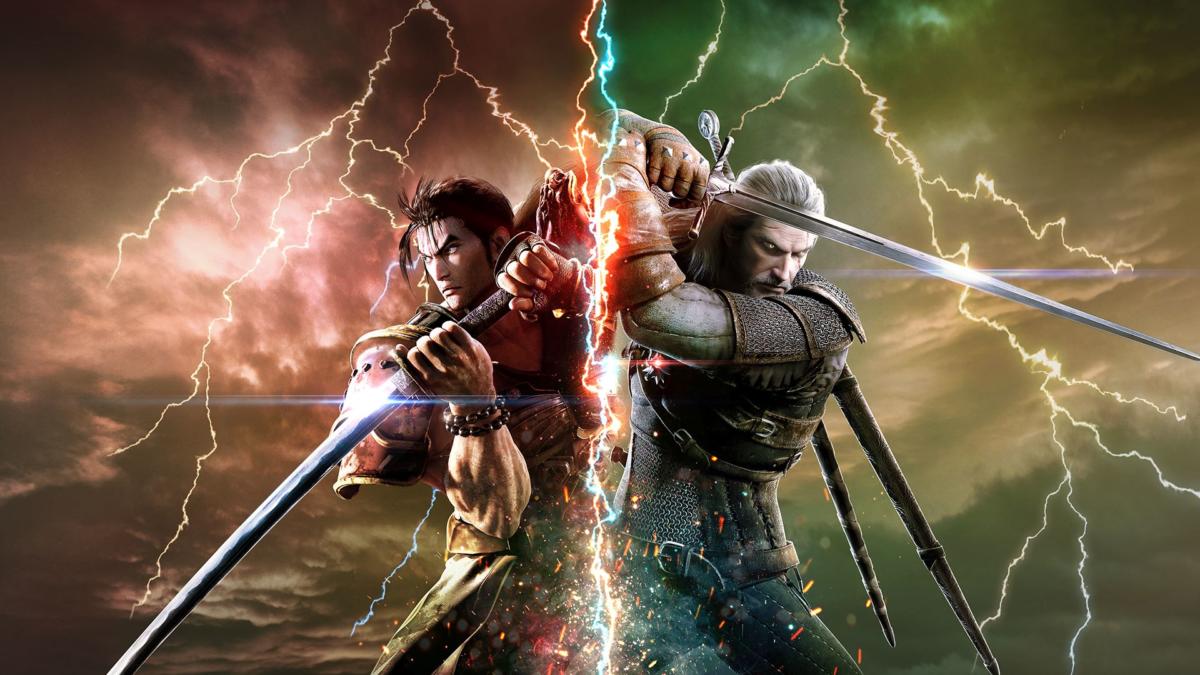 Platform(s): PC, PS4, Xbox One
The most recent Soulcalibur game, Soulcalibur VI is the series' first reboot, retelling the story of the first game with some changed perspectives and altered story elements. Kilik now has some super duper evil form, which has never really been explored before in the series, so that's something. It looks pretty cool. There's also some new characters, like Groh, who fulfil the anime twink portion of the game's roster.
As a game, Soulcalibur VI feels like the conclusion of the gameplay formulas and systems introduced in Soulcalibur V, which were great in their own right, but were overshadowed by other choices that didn't make sense. Here, in a reboot of the series with beloved characters instead of identikit placeholders, those choices feel a lot more enjoyable. The Critical Edge supers introduced in V are here again, and feel like part of the furniture, while the super meter has been expanded to include defensive options and more.
2. Soulcalibur III
Platform(s): PS2, Arcades
Perhaps a somewhat controversial pick to be so high on this list, Soulcalibur III might just be one of the best fighting games of the PS2 era, potentially overlooked by its older sibling. For what it's worth, Soulcalibur III is a kitchen sink sequel, in that it takes everything great about the previous game and tries to throw everything at it in order to make the game seem better, and it mostly hits more than it misses.
The arcade mode was bolstered to feel more like a true story mode, with a narrative unique to each character and choices that could determine your upcoming fight or even which boss you fought. The actual story mode, which was typically Weapon Master mode in older games, was replaced with a strategy minigame called Chronicles of the Sword that saw players use created characters as units on a battlefield to attack key outposts. It was weird, but a really enjoyable and significant single-player mode too. Soulcalibur III also introduced the character creator, which has been a core part of the overall Soulcalibur experience ever since.
Seriously, if Bandai wants to go through the effort of porting this bad boy, we won't say no.
1. Soulcalibur II
Platform(s): PS2, Xbox, GameCube, Arcade, PS3, Xbox 360
Soulcalibur II is, for our money, one of the best 3D fighters ever made, surpassing the already heady heights of Tekken 3, Virtua Fighter 5: Ultimate Showdown and Mortal Kombat: Armageddon. One of these things is not like the others.
Building on the formula already introduced in the console version of the original Soulcalibur, the sequel includes plenty of modes, including the expansive and secret-filled Weapon Master mode, along with a host of unlockable characters and weapons. Everything from the characters and outfits, to the gameplay, sound design and sheer amount of content on offer is simply wonderful.Possibly the only thing wrong with Soulcalibur II is the character Necrid. Screw that monster.
In the eyes of some, Soulcalibur II HD Online is the zenith of the series, taking the PS2 and Xbox versions of a stellar fighting game and slamming them together, meaning that console exclusive guest characters (Heihachi and Spawn for PS2 and Xbox respectively) would now be playable in the same game. When you couple that with the fact that you can play a classic game online against your friends, it means that this version is pretty much the best Soulcalibur game ever made. Except, there's maybe one version that's better.
The GameCube version of Soulcalibur II is often seen as the superior pick purely for the fact that Link from The Legend of Zelda is the guest character. Often, guest characters can feel out of place in the new world they inhabit, but Link just seemed to fit right in, with most of his weapons and equipment from previous games factoring into his moveset. If Bandai Namco could port this version to the Switch, that'd be lovely.
No matter which version of Soulcalibur II you pick though, you can be safe in the knowledge that it's the best the series has to offer.
READ MORE: Biggest Upcoming New Fighting Games of 2021 & Beyond
Some of the coverage you find on Cultured Vultures contains affiliate links, which provide us with small commissions based on purchases made from visiting our site. We cover gaming news, movie reviews, wrestling and much more.