Developer: Project Soul
Publisher: Bandai Namco
Platform(s): PC, PS4, XB1
Review copy provided
When Soulcalibur talks about itself as "A Tale of Souls And Swords, Eternally Retold", it's not kidding. With 11 games in its 23 year history, VI included, the Soulcalibur series has been one of the linchpins of the entire fighting game genre, and Soulcalibur VI cements the franchise's place amongst the greats.
The case could be made that it's the best 3D fighter of the current generation, but it's definitely a return to form for the series. Though it might not reach the heady heights of Soulcalibur 2, and let's be honest, very few games ever will, it's certainly a damn sight better than more recent offerings. We're looking at you, Soulcalibur IV. We'd also say V, but this version builds on that game when it comes to gameplay.
The gameplay mixes old and new ideas, creating a system that feels familiar yet modernised in equal regard. It retains the standard 4 button layout that the previous games championed, with X controlling horizontal attacks, Y for vertical attacks, B to kick your opponent and A to block. It's a control scheme that's as simple and effective as it always has been, allowing new players to easily acquaint themselves with the game while hiding enough depth to cater for advanced players. Got to memorise those move lists with 100+ inputs.
Beyond that, you have a few universal tools to help turn the tide in battle. Soul Charges give you a significant buff during the fight, allowing you to deal more damage, even if your opponent is blocking, and unlocks new techniques depending on the character. Meanwhile, Critical Edges are your bread and butter super attacks, launching a big cinematic attack that looks bloody lovely.
READ NEXT: The Best PS4 Fighting Games
Guard impacts also make a return, but they've been accompanied by a new addition: Reversal Edges. Best described as counter attacking for dummies, Reversal Edges allow you to block weak hits from your opponent before striking. A successful hit kickstarts a rock-paper-scissors type game where success is determined by what you input.
There's plenty of nuance to Reversal Edges, as you're also able to block, backdash and sidestep, but the basic rule of thumb is that kicks beat vertical attacks, horizontal attacks counter kicks and vertical attacks destroy horizontals. A tie will restart the clash, but in the event of another tie, the player that initiated the Reversal Edge will win.
Reversal Edges certainly have their uses in the fight, and not just for new players who aren't used to the precise timings of guard impacts. Successful Reversal Edges grant a huge boost to one's Soul Gauge, which is the the resource needed for Critical Edges and Soul Gauges.
While you might think that'd make for an abusable mechanic, the random nature of the rock-paper-scissors gameplay means that it's not guaranteed damage. Also, spamming Reversal Edges fills your guard gauge quickly, which leaves you more susceptible to a punishing guard crush.
So it's fair to say that there's a lot going on in terms of gameplay, but it all comes together brilliantly in the heat of battle. Whether facing a friend or rival on the same couch or destroying the AI, it's hard to get tired of the combat in this game, which is just as well: the game has modes coming out of its seams.
Fighting games these days have placed more of an emphasis than ever on stories, and Soulcalibur VI is no exception. The story here takes the series back to its roots, exploring the plot of the "first" game (i.e. after Soul Blade) that followed on from Cervantes' defeat and the shattering of Soul Edge. Like the original Soulcalibur, this game focuses on Kilik as he tries to control his inner demons before facing his destiny in the battle of Ostrheinsburg Castle.
The Soul Chronicle mode charts this story in the main timeline, encompassing different aspects of the series' already existing lore, including how Kilik, Maxi and Xianghua met and the rivalry between Maxi and Astaroth. Regular readers will probably remember I'm a Maxi main, so coverage might be skewed here.
The mode also gives the rest of the roster a chance to shine with their own stories that either take place before, during or after the main storyline, while allowing players the opportunity to learn how to play different characters in a low pressure setting. It's a great primer for learning specific character playstyles, before you jump into training mode to learn properly.
READ NEXT: Soulcalibur VI: 6 Quick Facts You Should Know
If the Soul Chronicle mode is designed for players to learn the basics of each individual character, Libra of Soul mode should be considered your first port of call, as it includes the in-game tutorial should you need educating or your knowledge refining. Need to be able to walk before you can run and all that.
In this mode, you create your own custom character from scratch who embarks on their own adventure. In template, Libra of Soul closely resembles the popular Edge Master Mode, but this new version adds plenty of new features that make it a worthwhile successor, including RPG elements, dialogue options and upgradable weapons.
You explore a world map, take on quests and side quests and level up your character all while trying to unearth a sinister plot that could affect the fate of the world as we know it, all while playing as the biggest abomination ever created. Presumably. Admittedly, it's funnier to make the most demonic character you can just to see all the characters treating them like they're not obviously evil.
The RPG aspects, dialogue options and morality system aren't exactly rivalling the likes of The Witcher 3 or the best Telltale games, but it doesn't necessarily need to. Soulcalibur VI is a fighting game after all, and Libra of Soul makes for a worthwhile addition to the series, adding a new layer on top of the regular fighting that should appeal to both the casual and hardcore audiences.
Admittedly, the stories themselves for both modes are a little weak in the sense that they're fairly predictable, but both stories and timelines line up together to create one cohesive world, which is something you don't often see in a fighting game. Events in Soul Chronicle can also be seen or spoken about in Libra of Soul, but from a different perspective. You can even fight your Libra of Soul character at one point during Soul Chronicle. It's refreshing to see this level of worldbuilding in a fighting game.
The only flaw we could find with the game was how its handled its DLC practices, as Day 1 DLC character Tira could be encountered during the Libra of Soul mode. For posterity, we were given the Deluxe Edition of the game, so that might be why, but it still shows how easily the character has been chopped out of Soulcalibur VI for the sake of more money.
Though the single-player content will take around 25 hours to complete, and that's without running through Libra of Soul a second time as a bad guy. That said, the game's longevity will be put to the test in the crucible of network play, which wasn't available during review time, largely because that's where the best competition is. Also, how else do you plan on showing off your created freaks?
So long as the online play stands up to the same quality as the rest of the game, Soulcalibur VI can be described as the total package (and we'll be sure to update this review accordingly). Fantastic gameplay, great modes and the potential for limitless replayability with the creation tools makes Soulcalibur VI one of the greatest fighting games on the market. Don't miss out.
Some of the coverage you find on Cultured Vultures contains affiliate links, which provide us with small commissions based on purchases made from visiting our site. We cover gaming news, movie reviews, wrestling and much more.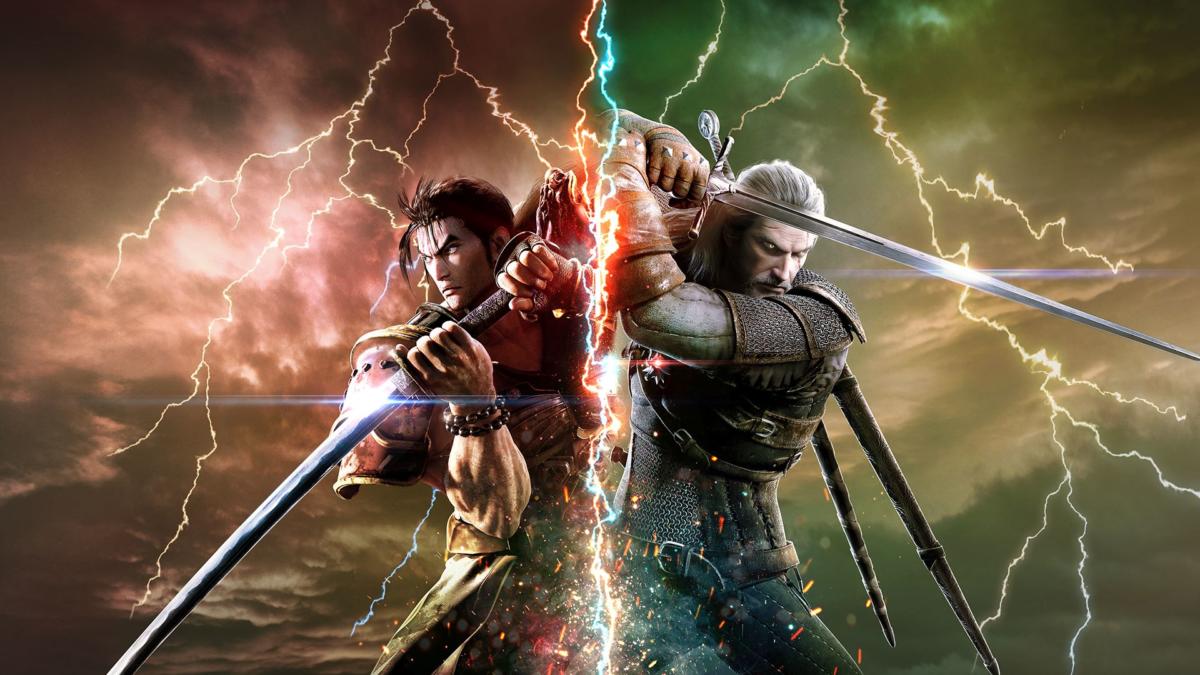 Verdict
Gripes with Tira notwithstanding, Soulcalibur VI exists in its own special pantheon when it comes to current generation 3D fighters. Even if you're not usually a SC fan, consider this your jumping on point. Microtransactions: None