There are few genres more competitive or fun than fighting games. Matches are a tense back and forth affair, as you try to establish mind games, bait out your opponent's attacks and punish them with some devastating combos. Alternatively, you can also slap your palm against the controller haphazardly in order to perform something ludicrous, and have just as much fun. I guess fighting games are whatever you choose them to be.
Anyway, there's a number of exciting fighting games to look forward to over the next 12 months and beyond, including some debuts, reboots and long-anticipated sequels to some legendary fighting game franchises. You just might have to look a lot harder to find them. Let's take a look at the biggest fighting games of 2021 and beyond on PC, PS4, PS5, Xbox One, Xbox Series X, and Switch.
New Fighting Games of 2021
Guilty Gear Strive | June 11th, 2021th, 2021
Developer: Arc System Works
Publisher: Arc System Works, Bandai Namco
Platform(s): PS4, PS5, PC
Arc System Works have made a name for themselves as one of the premier fighting game developers on the market, particularly with hits such as Dragon Ball FighterZ and the Blazblue series, but their bread and butter has always been the Guilty Gear series, a franchise they're returning to for Strive in 2021, and it could be the best entry in the series yet.
Strive is somewhat of a soft reboot for the game's system, making the game more accessible to casual players while retaining that high skill ceiling for those online lobby monsters that want to flex on some noobs. Strive also boasts some of the most beautiful graphics ever shown in a fighting game, or any game for that matter, and with Arc System at the helm, the gameplay is going to be top notch to boot. Keep an eye out for this one.
Nickelodeon All-Star Brawl | Autumn/Fall 2021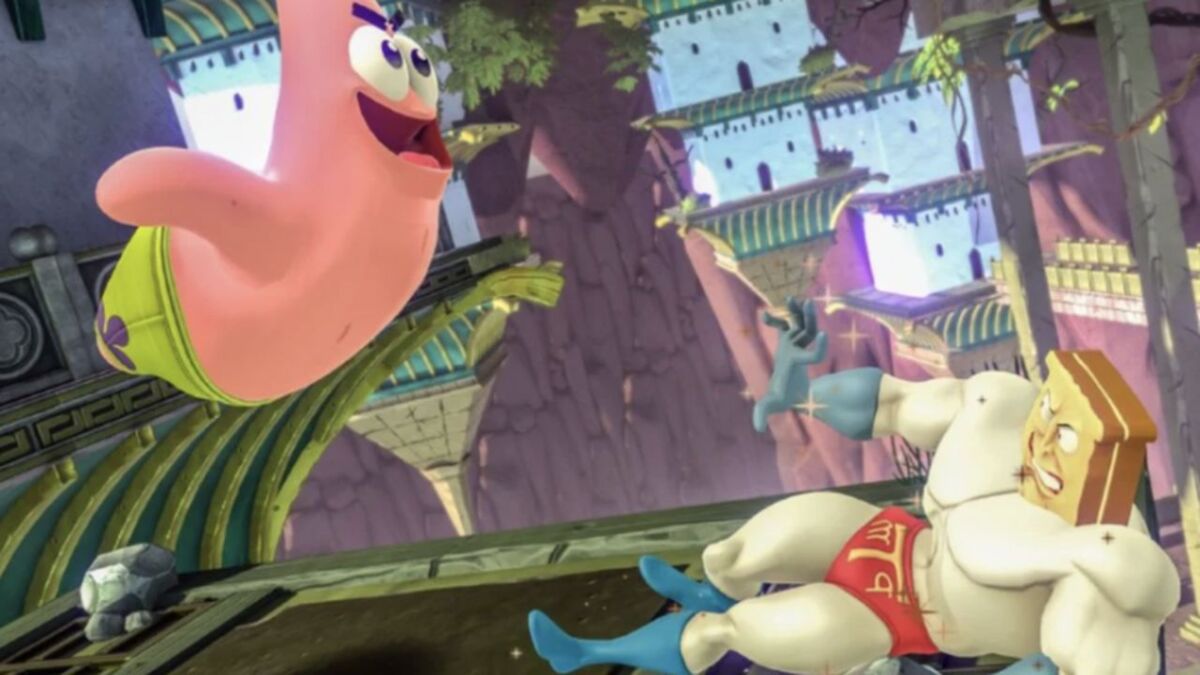 Developer: Fair Play Labs, Ludosity
Publisher: GameMill Entertainment, Maximum Games
Platform(s): PC, PS4, PS5, Xbox One, Xbox Series X | S, Switch
You know what? Move over Super Smash Bros. Ultimate? Considering that your run of content will soon end, it's time for a new challenger to rise up, and it looks like Nickelodeon All-Star Brawl could be that contender. Yes, it's probably going to be one of the jankiest fighting games ever made, but damn it looks like it'll be incredibly fun.
As you'd expect from the title, the game throws together Nickelodeon characters from different era into one big crossover game, and then lets players beat each other up in Smash Bros.-esque 2D arenas. If nothing else, this game is introducing rollback netcode before Smash, Street Fighter, Tekken, Virtua Fighter and others, so clearly it's the best fighting game ever made.
Phantom Breaker: Omnia | TBC 2021
Developer: MAGES Inc.
Publisher: Rocket Panda Games
Platform(s): PC, PS4, Xbox One, Switch
This one is for anyone who fancies another anime fighter as Phantom Breaker: Omnia is an anime fighter at its most anime, complete with Japanese schoolgirls street fighting each other with giant swords. If nothing else, Phantom Breaker: Omnia is unapologetic in what kind of game it is and what value it offers, and that level of dedication has to be commended.
Phantom Breaker: Extra has been available in Japan since 2013, but Omnia is the series' debut over the West. The game will include a roster of 20 characters, including Makise Kurisu from the popular Steins;Gate series, along with 3 fighting styles to ensure there's a varied amount of characters and abilities to play around with.
It won't achieve the level of mainstream success that fighting games like MK 11 have, but it could be a lot of fun all the same.
The King of Fighters XV | Q1 2022
Developer: SNK
Publisher: SNK
Platform(s): PC, PS4, PS5, Xbox Series X | S
The King of Fighters series, along with SNK fighting games as a whole, have never really cracked the mainstream in the same way that the likes of Street Fighter, Tekken and Mortal Kombat have, but the tide might be changing in that respect, just in time for King of Fighters XV to launch in 2022.
2019 was a brilliant year for SNK, with the Samurai Shodown reboot being a huge success for the brand, and SNK characters Haohmaru and Terry Bogard appearing in Soulcalibur VI and Super Smash Bros. Ultimate. More eyes than ever are on SNK, so hopefully that'll lead to the best KOF yet.
Announced back during EVO 2019, SNK have been slowly revealing new characters and content, along with announcing the game for PC and Xbox Series X | S alongside the expected PlayStation releases. Unfortunately, there are also eyes on SNK because a majority share in the company was purchased by a Saudi charity linked to the country's history of human rights abuse, so that's not great.
Die By The Blade | TBC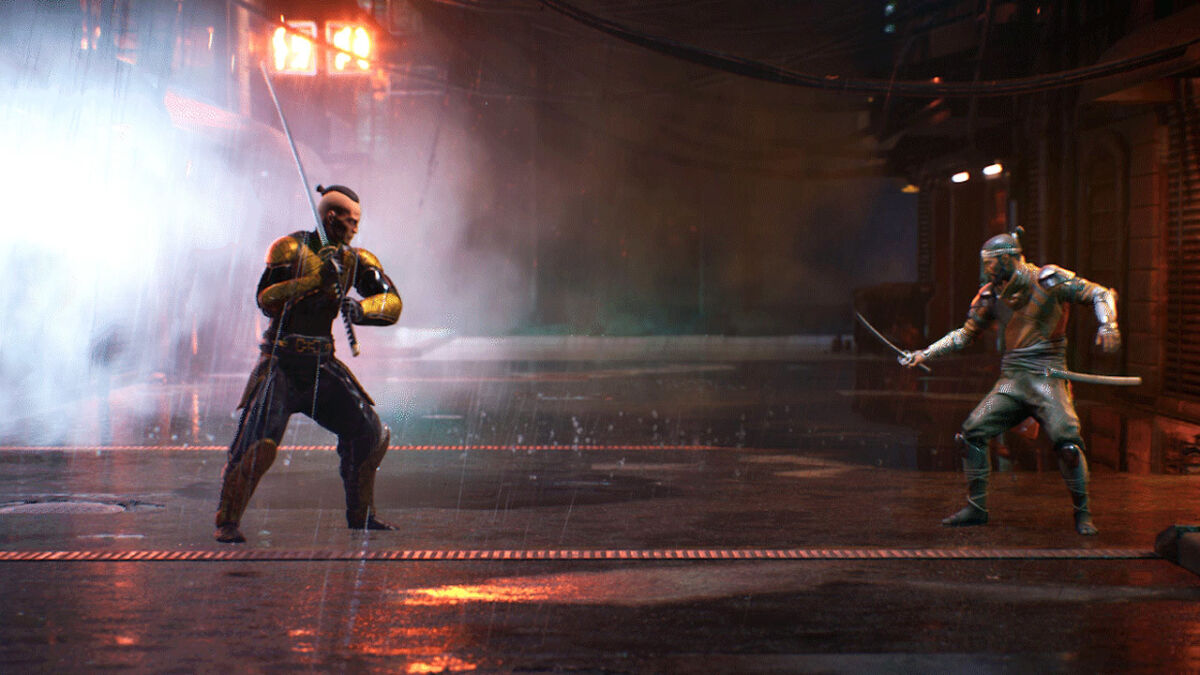 Developer: Triple Hill Interactive
Publisher: Grindstone
Platform(s): PC, PS4, Xbox One, Switch
Bushido Blade stands to this day as one of the most innovative and original fighting games ever made, purely on the basis that victory and defeat is only ever one slice away. You could be getting dominated during a round, but one well-timed strike is all it takes. Die By The Blade, an apt name for the game it's paying homage to, aims to bring that style of gameplay into the modern era.
Like Bushido Blade, players are locked in a tense 3D battle with each swing of their weapon possibly leading to a swift death. With multiple characters that can be fully customised, along with support for local and online matches, Die By The Blade could genuinely be a successful re-do of a cult classic.
Project L | TBC
Developer: Riot Games, Radiant Entertainment
Publisher: Riot Games
Platform(s): Unconfirmed, though probably PC at least.
Alright, I'll level with you: there's not been much in the way of information regarding upcoming fighting games. We know the next couple of games are on the way, but as for gameplay features or a release date, your guess is as good as ours. Either way, let's talk for a little bit about Project L. We probably know the most about this game, honestly, and it doesn't even have a proper name.
Project L is the League of Legends fighting game that's being developed by Rising Thunder devs Radiant Entertainment. Arguably, Radiant are the perfect devs for a fighting game version of League, for two main reasons. Firstly, their prior game, Rising Thunder, relied on easier inputs and special move cooldowns, similar to how League's gameplay works.
Secondly, Radiant was founded by the Cannon brothers, who created the GGPO netcode system, regarded as one of, if not the best online matchmaking system in fighting games right now. With that kind of pedigree behind Project L, it's possible that we'll get a fighting game that not only does justice to the League franchise, but also plays like a fantastic fighting game to boot.
NetherRealm's Next Project (Probably Injustice 3)
Developer: NetherRealm Studios
Publisher: Warner Bros.
Platform(s): Let's see if it's actually real first, eh?
This is very much a "we assume they're working on this" situation here, but let's press on. NetherRealm have confirmed that they've ceased development on Mortal Kombat 11 now that they've released 3 DLC packs and a complete content bundle with the subtitle Ultimate. They've also confirmed they're working on their next project, which if we're going off the pattern that NetherRealm have adhered to in the past, it'll be Injustice 3.
Over the past decade, NetherRealm have alternated between releasing Mortal Kombat and Injustice every two years, MK 11 launching in 2019. The success of Mortal Kombat 11, which featured the most exhaustive NetherRealm DLC campaign so far, along with the COVID-19 pandemic, has likely affected production to the point that NetherRealm won't be able to launch a game in 2021, but we'll be seeing something from them soon enough, I reckon. I hope, anyway.
READ NEXT: Biggest Upcoming New Horror Games of 2021 & Beyond
Some of the coverage you find on Cultured Vultures contains affiliate links, which provide us with small commissions based on purchases made from visiting our site. We cover gaming news, movie reviews, wrestling and much more.