We're pretty much a quarter of the way through 2023 at this point, and doesn't that just make you feel like we're spinning around the Sun just a little bit too fast? Can we all pool together and try to slow down time a bunch, just so we have more time to plough through this video game backlog that keeps piling up? Oh right, yeah, that's impossible.
Anyway, speaking of video games, there's a host of them scheduled to launch in April 2023, covering a wide range of genres. Whether you're a fan of sports games, adventures, shooters or listening to stories told by the customers of your coffee shop, April 2023 will showcase something for everyone. Here are the biggest new games of April 2023 you should be aware of.
New Games of April 2023
Meet Your Maker | April 4th, 2023
Developer: Behaviour Interactive
Publisher: Behaviour Interactive
Platform(s): PC, PS4, PS5, Xbox One, Xbox Series X & S
Behaviour Interactive have cornered the atypical multiplayer experience with Dead By Daylight, but their novel approach to multiplayer design has led them to Meet Your Maker, which hopes to leverage user generated content to give players a near unlimited amount of levels to play.
Meet Your Maker allows for two different styles of play, as you control post-apocalyptic raiders infiltrating other player's bases, avoiding enemies and traps along the way. While you can join up with a friend to take down these bases and raid their goodies for yourself, the real draw for some players will come with creating their own base.
You'll be able to create your own fortress, formulating your own layout with traps, enemies and other gimmicks along the way. Crucially, you'll even be able to see replays and feedback of the players who've tried to raid you, giving you the ability to improve the lethality of your own personal Saw maze. If that isn't enough to convince you on Meet Your Maker, the fact it's launching as a monthly PS Plus game should give you incentive to try.
EA Sports PGA Tour | April 7th, 2023
Developer: EA Tiburon
Publisher: EA Sports
Platform(s): PC, PS5, Xbox Series X & S
Originally scheduled for a March release, EA Sports PGA Tour was pushed back a month, which is fine because it means we get to write the same paragraphs we wrote last month. Work smart, not hard.
Your dad's new favourite game, probably, EA Sports PGA Tour golf sees EA return to the links for the first time in years, hopefully to provide some rough competition to the PGA 2K series. Better bunker down before this one gets ugly. Sorry, that's enough golf jokes now. They're out of bounds.
Considering both EA and 2K have access to the PGA Tour licence, it's probably going to be confusing for some players on which game to go for, and EA's fighting from underneath by not having access to global star Tiger Woods like 2K does. However, EA hopes to win over fans with some excellent gameplay, 30 beautifully recreated courses and exclusive rights to The Masters, the biggest golf tournament of the whole PGA Tour season.
The Mageseeker: A League Of Legends Story | April 18th, 2023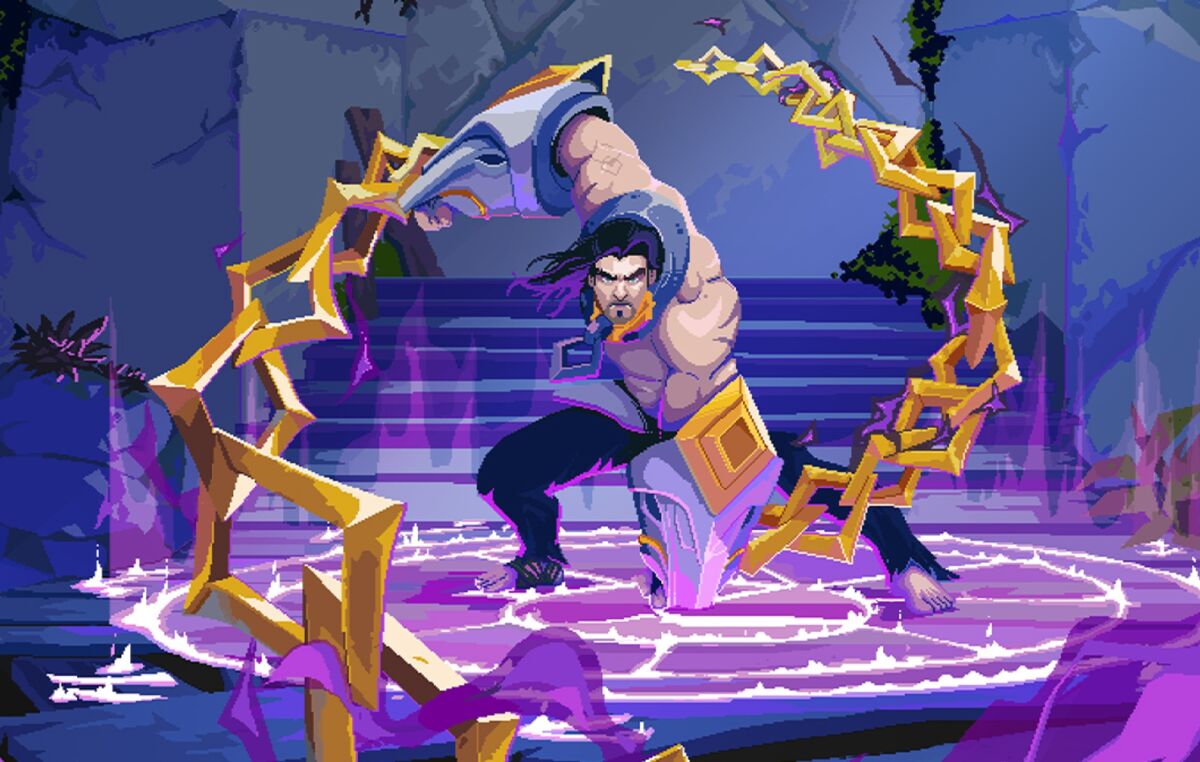 Developer: Digital Sun Games
Publisher: Riot Games
Platform(s): PC, PS4, PS5, Xbox One, Xbox Series X & S, Nintendo Switch
Considering the fact that League of Legends has been around for nearly 15 years now, it's almost shocking that Riot have only started releasing spin-off games in the past two or three years. That still doesn't make those spin-offs any more less exciting though, as proved with The Mageseeker: A League Of Legends Story being one such example.
Following fan favourite character Sylas, you'll be following the gifted magic user as he becomes the revolutionary destined to liberate Demecia from its tyrannical overlords, The Mageseekers themselves. An action RPG, you'll explore the kingdom, level up your abilities and choose how you want to customise Sylas' abilities. Along the way, you'll recruit other mages to your cause, upgrading your base and army as a result. If that sounds like your bag, there's even a few different editions of The Mageseeker you can buy.
Minecraft Legends | April 18th, 2023
Developer: Mojang Studios, Blackbird Interactive
Publisher: Xbox Game Studios
Platform(s): PC, PS4, PS5, Xbox One, Xbox Series X & S, Nintendo Switch
Minecraft is an institution at this point, and while there's still a heavy demand for "vanilla" Minecraft, it's nice to see some spin-offs. Dungeon crawling fans have plenty to enjoy with the aptly named Minecraft Dungeons, but if you prefer action strategy blends sort of similar to Brutal Legend, Minecraft Legends is the game for you.
Minecraft Legends sees the overworld of Minecraft besieged by an invasion of Piglins from the Nether, with the player character forced to try and unite the various Overworld mobs together to stand against this corruption. With an army of creepers, skeletons and other traditional enemies by your side, you'll have to stick it to the Piglins once and for all.
It's Minecraft for those who'd rather build armies than farms.
Coffee Talk Episode 2: Hibiscus & Butterfly | April 20th, 2023
Developer: Toge Productions
Publisher: Toge Productions, Serenity Forge, Chorus Worldwide Games
Platform(s): PC, PS4, PS5, Xbox One, Xbox Series X & S, Nintendo Switch
The original Coffee Talk set the world alight back in 2020 with its approach to visual novel storytelling, so it wasn't surprising to see that a sequel was on the way. With Coffee Talk Episode 2: Hibiscus & Butterfly, players can expect more brewing and banter between the barista and the dwellers of their titular shop.
While plot details are thin on the ground right now, as you'd expect for a game where the story is the main selling point, Coffee Talk Episode 2: Hibiscus & Butterfly promises an emotional story set in Seattle, in a world where humans and fantasy creatures have always co-existed. If you thought dating was awkward now, try doing it when one of you is an elf and the other is a succubus.
Returning players will be happy to see some familiar faces, but it'll be interesting to see how newcomers Riona and Lucas change things up in Episode 2.
Advance Wars 1+2: Re-Boot Camp | April 21st, 2023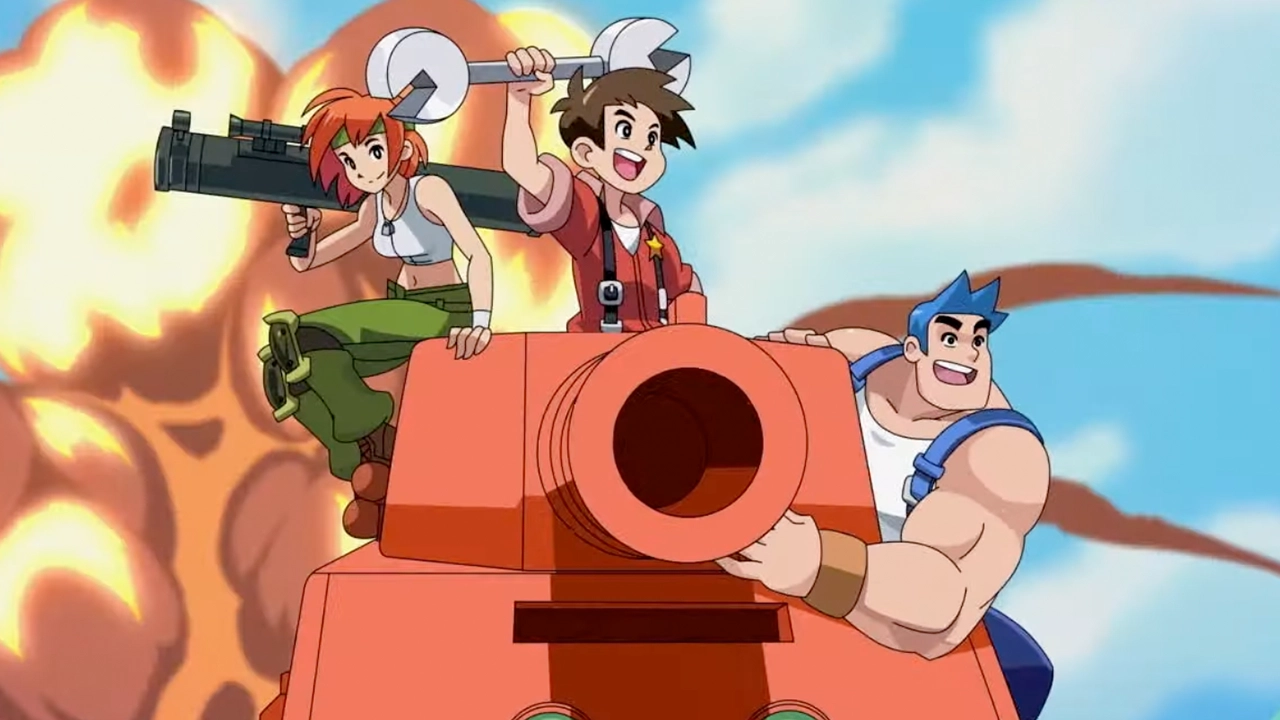 Developer: WayForward, Nintendo
Publisher: Nintendo
Platform(s): Nintendo Switch
An almost cursed game at this point, Nintendo were all set to release Advance Wars 1+2: Re-Boot Camp on the Nintendo Switch last year, but then the war between Ukraine and Russia broke out, leading to Nintendo delaying the release indefinitely. While the war hasn't exactly died down, Nintendo have seemingly tired of sitting on their hands, with this Advance Wars collection set to drop in April.
As the name implies, Advance Wars 1+2: Re-Boot Camp compiles the two original Advance Wars games that were originally released for the GBA, only upgraded for modern hardware. While titles like Wargroove and others have tried to emulate the turn-based, tactical gameplay of Advance Wars over the years, it's nice to see such a beloved classic make its return after so much time away.
Dead Island 2 | April 21st, 2023
Developer: Dambuster Studios
Publisher: Deep Silver
Platform(s): PC, PS4, PS5, Xbox One, Xbox Series X & S
Pinch us, as we might be dreaming, but is Dead Island 2 actually going to launch? Finally, after all this time, the ill-fated open world zombie game that seemed to be stuck in development is going to launch, and permit us to be a little bit optimistic but it could actually be good? Normally games that have been in purgatory for nearly a decade turn out to be a bit naff, but Dead Island 2 might just break the curse.
Might. Let's be careful.
Set in "HELL-A", a zombified version of Los Angeles, you control a survivor just looking to make the best of it as the apocalypse happens around you. Make some cool weapons, meet some fellow survivors, and revel in the over-the-top gore that the FLESH system provides, and your stay in Dead Island 2's HELL-A might just be a pleasant one. Just ignore the smell, it's probably disgusting.
Star Wars Jedi: Survivor | April 28th, 2023
Developer: Respawn Entertainment
Publisher: Electronic Arts
Platform(s): PC, PS5, Xbox Series X & S
Star Wars games tend to vary in quality by massive degrees. They're either genre-defining experiences, like the RPG Knights of the Old Republic, or Masters of Teras Kasi, which had the same impact on fighting games as a fart in a tornado. Star Wars Jedi: Fallen Order managed to become a widely beloved hit for Respawn and the Star Wars franchise as a whole, so the sequel, Survivor, has big shoes to fill.
Again following Cal Kestis, one of the few Jedi to escape Order 66, Survivor is set five years after the events of Fallen Order. An older, stronger Cal is still trying to stay one step ahead of the Galactic Empire, determined to wipe out the Jedi once and for all. With old friends to help out and new enemies to avoid, Cal is going to have to muster all his strength if he wants to be a real survivor.
READ MORE: 15 Best PS5 Two Player Games You Should Play
Some of the coverage you find on Cultured Vultures contains affiliate links, which provide us with small commissions based on purchases made from visiting our site. We cover gaming news, movie reviews, wrestling and much more.