One of the biggest selling points of gaming on PS5 is the fact that it's a social activity, something that can often be enjoyed by playing with a friend or a loved one. While you can certainly enjoy some single-player games by watching someone else play them, it's even more fun when you're able to pick up your own controller and have a go for yourself.
The PS5 in particular has quite a few games that allow two players to either compete against each other or work together towards a common goal, so if you've got a gaming partner you'll like to play more games with, we've got a few suggestions for you. Here are the best PS5 two player games you should be playing right now.
The Best PS5 Two Player Games
15. FIFA 23
Developer: EA Sports
Publisher: Electronic Arts
Local/Online: Both
The two player game of choice for uni accommodations up and down the country, the FIFA series of games have long been a champion of local and online multiplayer across its various modes. If you have a hankering to play some virtual football with a friend, partner or rival, the FIFA series has always delivered, and FIFA 23 is certainly no exception.
With a range of modes, including regular matches, tournaments, VOLTA street football and Ultimate Team, there's plenty to sink your teeth into with FIFA 23, making it one of the best PS5 two player games you can buy. However, the real ace in the hole for FIFA 23 is its versatility, as there's a range of options that allow you to play co-op with your friend against other teams. Whether you feel like playing together or against each other, FIFA 23 has you covered.
14. Borderlands 3
Developer: Gearbox Software
Publisher: 2K Games
Local/Online: Both
Arguably the series that defined co-op shooting on modern consoles, the Borderlands series has been entertaining friends and family for years, and the same is true with Borderlands 3. Sure, the humour can be a bit "overwhelming", but the core gameplay is rock solid and is a shining pillar of co-op shooters, whether you're playing locally or online.
A much bigger game in scope than previous Borderlands entries, Borderlands 3 takes the action to more than just Pandora, as the players work together to try and stop the evil Calypso Twins from wreaking havoc across the galaxy. With millions of guns to loot, four characters to choose from and a wide range of powers to specialise in, Borderlands 3 might be one of the biggest co-op shooters on the market. Just make sure you have a TV big enough for split-screen.
13. The Quarry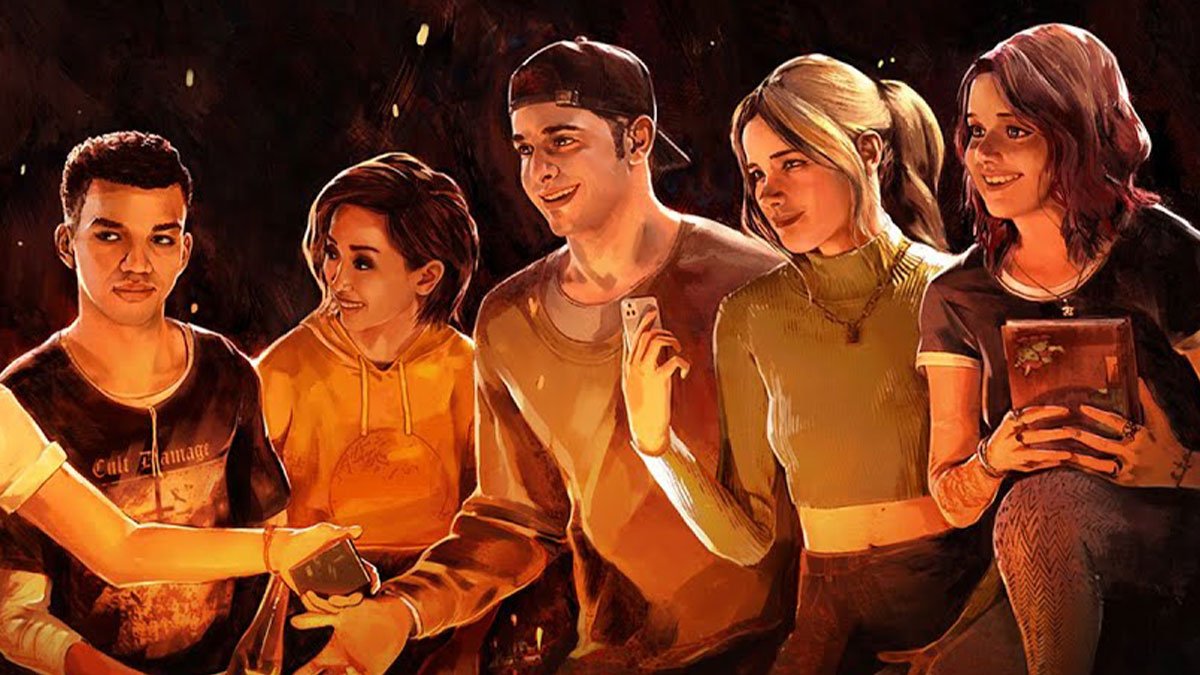 Developer: Supermassive Games
Publisher: 2K Games
Local/Online: Both
Until Dawn was probably the epitome of the idea of friends watching a single-player game like its a movie, with its teen horror tribute hitting all the right notes, but Supermassive Games have been taking it a step further ever since. The Dark Pictures Anthology games introduced both local and online play into the mix, but they might have peaked with their work on The Quarry, which feels like Until Dawn 2.
The Quarry sees players controlling a group of counsellors at a summer camp in the middle of nowhere, but as is tradition in the world of horror, the body count has started to rise and players will need to find a way to stay alive until the sun comes up. When playing locally, players can take it in turns as different characters, or you could play online and have players vote on what decisions are made. If that's too much interaction for you, there's also Movie Mode, which lets the game make all the choices for you based on the personalities you give each character.
12. LEGO Star Wars: The Skywalker Saga
Developer: TT Games
Publisher: Warner Bros. Games
Local/Online: Local
Co-op gaming and LEGO games have gone hand-in-hand since the days of the PS2 with LEGO Star Wars. With that in mind, it almost feels like we've come full circle, as TT Games' most recent release, The Skywalker Saga, is both a return to the galaxy far, far away, but also a celebration of all nine mainline Star Wars films.
However, to say that LEGO Star Wars: The Skywalker Saga is anything like those previous LEGO games is a lie, as the developers have shaken up the formula in a massive way. With a galaxy filled with planets to explore, overhauled gameplay that gives players more freedom in their abilities, and support for split-screen co-op play, there's an argument to be made that LEGO Star Wars: The Skywalker Saga is the best LEGO game ever made.
11. WWE 2K22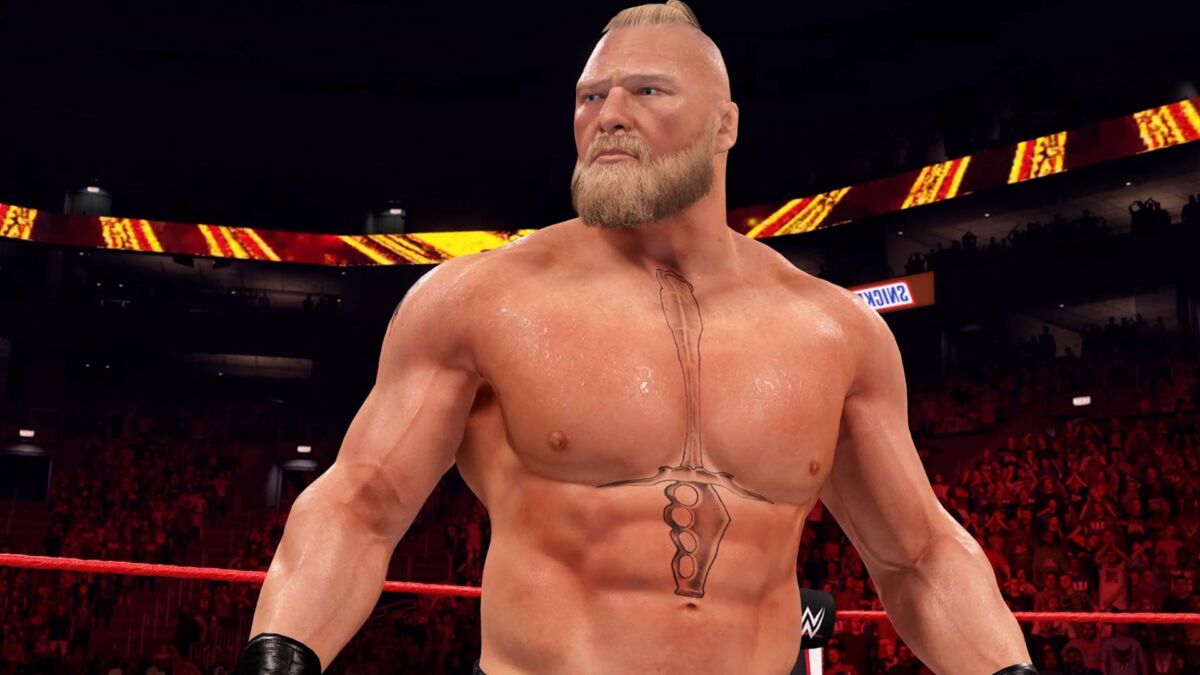 Developer: Visual Concepts
Publisher: 2K Games
Local/Online: Both
WWE 2K games were in a bit of a rough spot following the release of WWE 2K20. The publisher wisely made the decision to put the annual releases on a brief hiatus in order to build the game back up from scratch, hopefully better than ever. WWE 2K22 might not reach the heady heights of WWF No Mercy, SmackDown Vs Raw or even WWE All-Stars, but there's no denying that it's the best WWE 2K game ever made.
The updated gameplay engine, which seemingly took more inspiration from fighting games than the wrestling sim it once was, felt like a reinvigoration, and the range of modes on offer was astounding, especially if you're looking to play with a friend or partner. The online modes and matches speak for themselves, but the return of MyGM Mode brought with it the opportunity to compete against someone to determine who can run the best brand.
10. Haven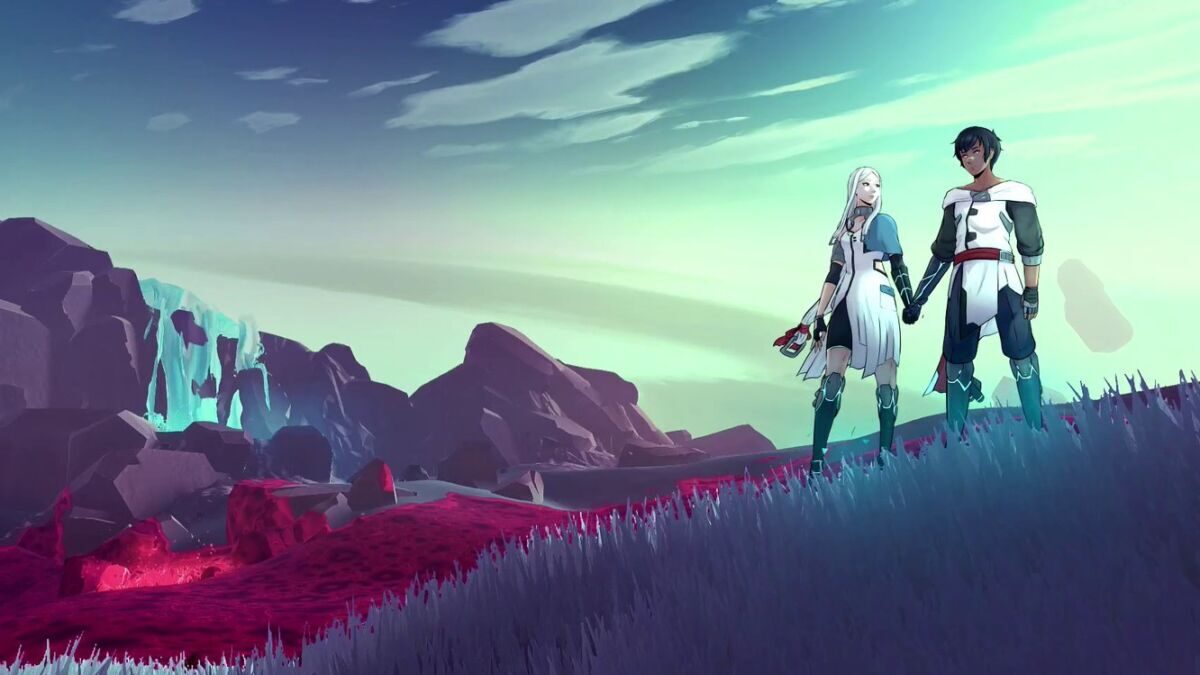 Developer: The Game Bakers
Publisher: The Game Bakers
Local/Online: Local
A co-op game that explores an intimate relationship in the middle of the dangerous sci-fi story sounds like a lot to take in, but if you're looking to experience a game about love with your partner, Haven is the right choice. Taking control of Yu and Kay, you'll make the choices that'll decide how much you'll be willing to sacrifice in the name of love.
One of the key features of Haven post-launch is that players can control whether Yu and Kay are male or female, allowing players to pick characters that better represent themselves. The drop-in, drop-out co-op play and exciting world to explore make Haven one of the best PS5 two player games you can play. The couple that plays together, stays together, right?
9. Heavenly Bodies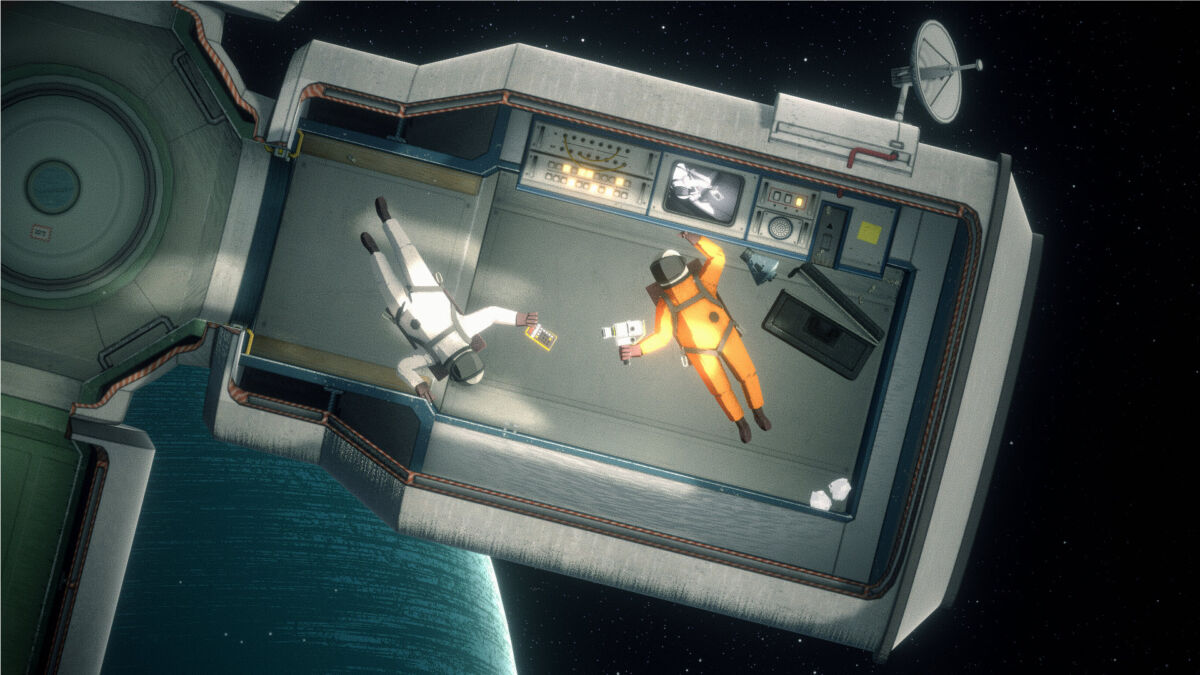 Developer: 2pt Interactive
Publisher: 2pt Interactive
Local/Online: Local
The film Gravity might have been a lot easier to deal with if Sandra Bullock's character had another person with them the entire time, instead of just being killed off immediately. That's essentially the premise of Heavenly Bodies, which sees players controlling a 1970s Cosmonaut repairing a space station to the best of their abilities. Fortunately for you, you can call a co-op friend in to help you out.
A physics-based game that features a unique control scheme, players must use their limbs to perform a series of intricate actions aboard this scientific research station. Naturally, there's no gravity in outer space, so completing even the simplest of actions is a lot more complicated than you think. Good luck comrades, you're probably going to need it.
8. Chicory: A Colorful Tale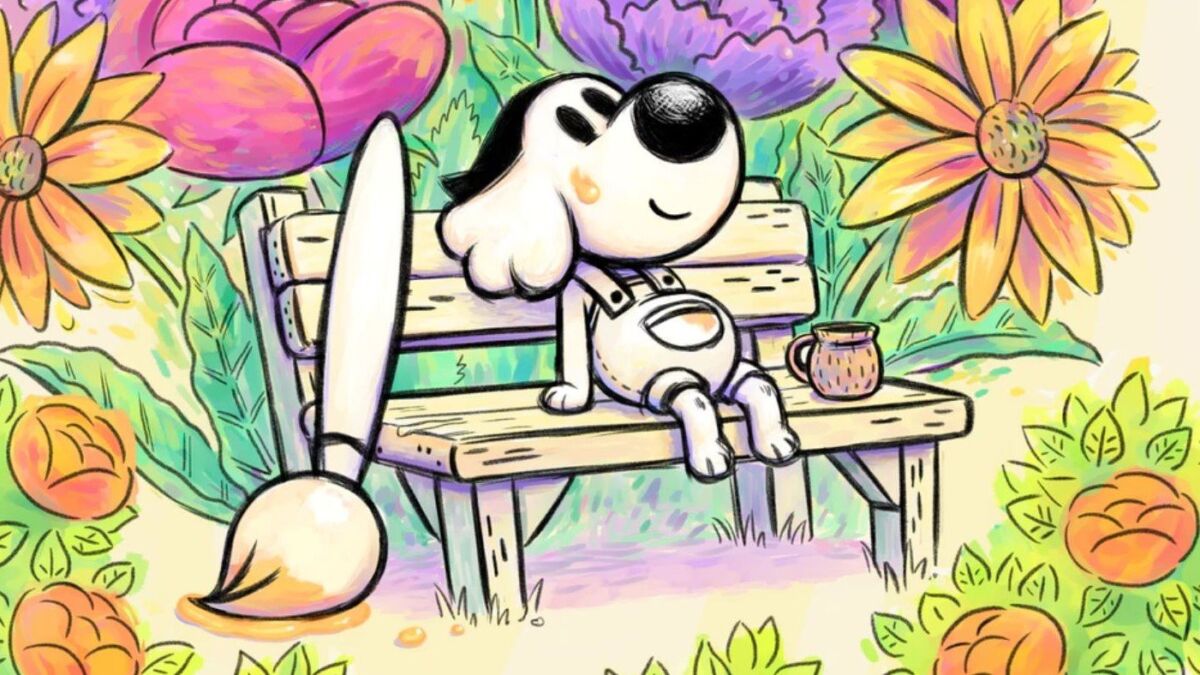 Developer: Greg Lobanov
Publisher: Finji
Local/Online: Local
Much like Haven earlier on this list, Chicory: A Colorful Tale is built as a single-player game first, but that doesn't mean the local co-op mode on offer isn't worth checking out. In fact, it's arguably one of the best PS5 two player games you can buy, with its colourful premise and inventive gameplay sticking in your memory long after those credits have rolled.
The game sees a cute little dog becoming responsible for a paintbrush that can bring colour back to the world. In co-op, one player controls the dog, who can navigate through the world, while the other player controls the paintbrush, which has the power to change the world in key ways. Together, you'll have to communicate, solve puzzles and ultimately save the world from a colourless existence.
7. Stardew Valley
Developer: ConcernedApe
Publisher: ConcernedApe
Local/Online: Both
Not every game needs to be about conflict or bloody murder. Sure, there's a bit of killing in Stardew Valley, but that's only if you head down into the caves and dungeons. For the most part, you're just chilling on a farm, growing crops and trying to schmooze the locals, and the best part about it is that you can experience all of it with a friend too.
So long as you build a guest house, you can have friends join your world either locally or online, and put them to work on your farm, either splitting the profits evenly or keeping your profits to yourself. The best part of Stardew Valley's multiplayer is that the host player and their co-op partner can forge their own life and style from the other while in the same world, allowing for a liberating multiplayer experience.
6. Overcooked: All You Can Eat Edition
Developer: Ghost Town Games
Publisher: Team17
Local/Online: Both
The multiplayer game that'll have you screaming at your partner, guaranteed, Overcooked is essentially the true communication test of any relationship/friendship. If you can get through the rigours of Overcooked, you'll go far, but it just might take quite a bit of frustration in the meantime. Still, you'll keep coming back for more as Overcooked's core gameplay is utterly wonderful.
The premise couldn't be simpler, as you and your friends control chefs in a high-end kitchen, trying to prepare meals to please the waiting customers. Anyone who's watched Hell's Kitchen will know how stressful that sounds already, but levels in Overcooked: All You Can Eat Edition include areas like an airship, a raft sailing down stream, a busy city intersection and more. Keeping your cool as chaos emerges in the kitchen all around you is easier said than done.
5. Guilty Gear Strive
Developer: Arc System Works
Publisher: Bandai Namco
Local/Online: Both
The PS5 has a healthy selection of fighting games already available on the platform, but few come close to matching the ridiculousness that Guilty Gear Strive has to offer. If you're looking to settle your differences with someone in a fighting game, Guilty Gear Strive is one of the best PS5 two player games for that purpose, with its exquisite visuals, fantastic gameplay and kickass soundtrack.
Whether you're a competent fighting game player or a relative novice, there's plenty of room for both within the world of Guilty Gear Strive. Still, if the person you're playing with is stomping you every single time you sit down to play, Guilty Gear Strive's in-depth tutorial mode should set players up with the basics they'll need to become a monster in the future. First stop: your friend. Next: EVO Main Stage.
4. Rocket League
Developer: Psyonix
Publisher: Epic Games
Local/Online: Both
That one with the cars and the big ball, Rocket League has done exceptionally well for itself ever since it launched in 2015, taking a simple concept and creating a super slick, easy to control multiplayer game with so much depth under the hood. It's no wonder that Rocket League is still the cultural juggernaut it's been for years, and it's also an easy contender for one of the best PS5 two player games you can enjoy.
While not strictly a two player game, as most matches involve at least four or more players, there's still the 1v1 mode if you're looking to directly compete with a friend. However, the game comes into its own in 2v2 modes, which you can enjoy with a friend either online or locally via split-screen. There's no feeling more satisfying than proofing to another duo who the best pairing really is.
3. Teenage Mutant Ninja Turtles: Shredder's Revenge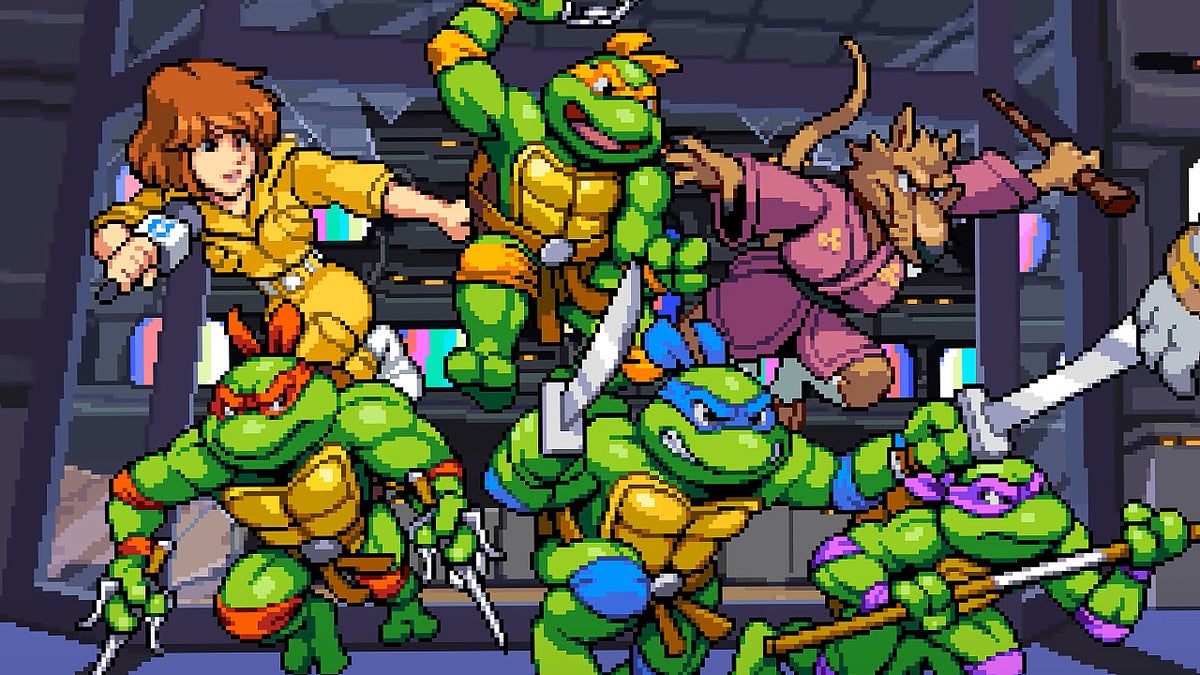 Developer: Tribute Games
Publisher: DotEmu
Local/Online: Both
Beat 'em ups have been gaming's biggest co-op mainstay for decades now, so it shouldn't be a shock to learn that the genre still makes for some of the best PS5 two player games you can buy. While there are quite a few beat 'em ups available on PlayStation, few have the mainstream appeal or excellent gameplay of Teenage Mutant Ninja Turtles: Shredder's Revenge, which might just be the greatest TMNT game ever made.
As the name implies, Shredder's Revenge sees the titular ninja once again threatening to take over the world, so it's up to the Turtles to put a stop to it. While TMNT: Shredder's Revenge has support for more than two players, any sort of co-op is where this game shines, as players can link together attacks and combos, working to destroy the Foot Clan once and for all.
2. Sackboy: A Big Adventure
Developer: Sumo Digital
Publisher: Sony Interactive Entertainment
Local/Online: Both
PlayStation's premier mascot (that isn't Astro, Knack or the monkeys from Ape Escape), Sackboy became an icon for Sony when LittleBigPlanet first appeared on PS3, but while the LBP games were focused on creation, Sackboy himself was clearly destined for the spotlight. With Sackboy: A Big Adventure, two or more players can enjoy some absolutely wonderful 3D platforming filled with good vibes and big ideas.
Players control a fully customisable Sackboy as they journey through Craftworld on the hunt for Dreamer Orbs, all in the hope of stopping the evil Vex from taking over the world himself. Each level is filled with plenty of secrets to find, along with some unique tools and gimmicks that ensure the gameplay stays fresh throughout the various worlds and levels. If you've got a partner, this is an absolute must buy.
1. It Takes Two
Developer: Hazelight
Publisher: Electronic Arts
Local/Online: Both
Arguably the greatest co-op game ever made, Hazelight's It Takes Two is a journey unlike any other. Sure, the story can be a bit ham-fisted at times, and one of the main characters is a detestable book that you just want to punch, but there's an undeniably warm heart at the centre of it all that's almost impossible to not fall in love with. Unless you're the most hardened of cynics, you should give It Takes Two a try.
A game that requires two players, It Takes Two follows Cody and May, an unhappy married couple planning on getting a divorce, but through a bit of magic shenanigans, they've turned into small dolls. Guided by a relationship help book turned into the anthropomorphic Dr. Hakim, they'll have to overcome a series of obstacles that just might give them some perspective on where they went wrong in their relationship.
READ NEXT: 25 Best Co-Op Horror Games To Play With Friends
Some of the coverage you find on Cultured Vultures contains affiliate links, which provide us with small commissions based on purchases made from visiting our site. We cover gaming news, movie reviews, wrestling and much more.