In Minecraft, Polar Bears are fascinating creatures. They possess an impressive appearance and play a vital role in their living ecosystem. As such, you may be curious about their behavior, including what they eat to survive.
If you want to feed and breed Polar Bears or lead them to your home to build a completed zoo, here's what Minecraft Polar Bears eat.
Minecraft Polar Bears Eating Guide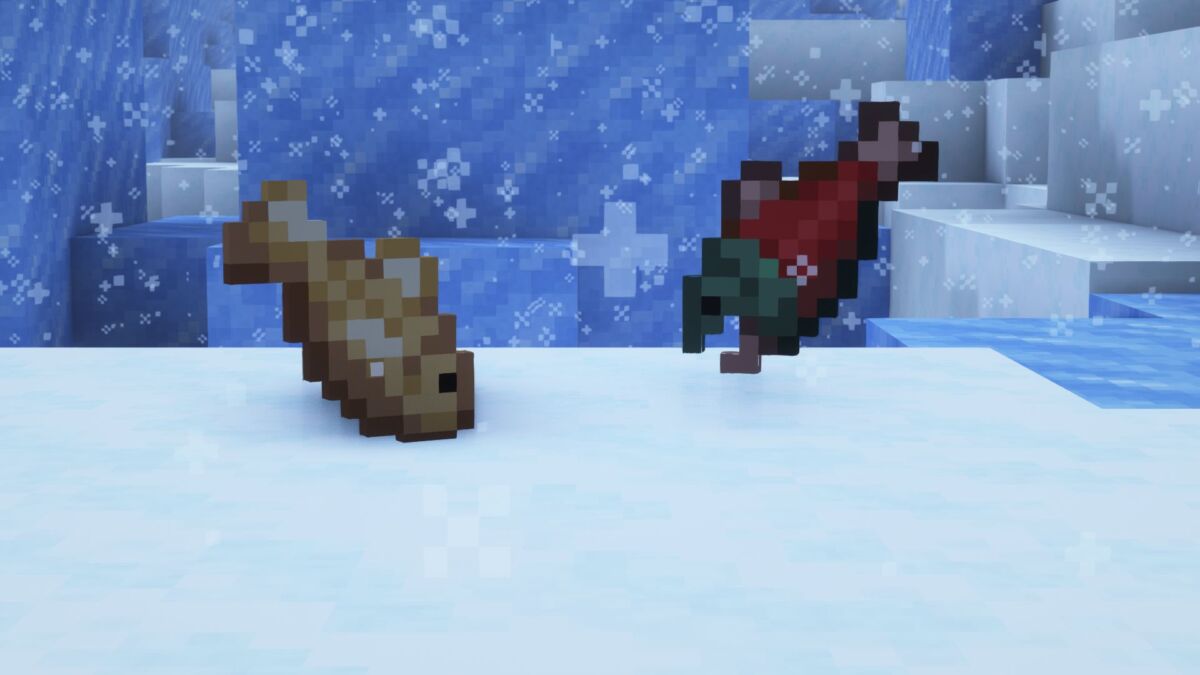 First, let's figure out where to find Polar Bears in Minecraft.
In Minecraft, Polar Bears spawn in icy biomes such as snowy plains, ice spikes, frozen oceans, deep frozen oceans, snowy slopes, jagged peaks, frozen rivers, legacy frozen oceans, and frozen peaks.
Polar Bears often spawn in a group of at least two. The second Polar Bear is often the cub. While the baby Polar Bears are innocent and harmless, the adults are aggressive. They will attack you if you hit their babies or provoke them.
Contrary to what you may think, Minecraft Polar Bears eat nothing. In addition, you can't use food for breeding, taming, feeding, or luring them.
Some gamers assume Polar Bears may eat raw cod or salmon to survive since Polar Bears have a 75% chance of dropping 0-2 Raw Cod and 25% chance of dropping 0-2 Raw Salmon. Not to mention that only adult Polar Bear drops Raw Cod or Raw Salmon when killed, while baby Polar Bear will drop nothing.
Unlike other mobs, you can't use food to tame or lure Polar Bears. You also can't breed Polar Bears or speed up the growth process of baby Polar Bears with food as well. However, you can use the Lead item to lead them to your house or wherever you want.
If you really want to make friends with those fluffy and powerful creatures, a Tameable Polar Bears addon allows you to tame and mount Polar Bears. Remember that this add-on is only available for Minecraft Pocket Edition.
READ NEXT: Minecraft: What Do Horses Eat?
Some of the coverage you find on Cultured Vultures contains affiliate links, which provide us with small commissions based on purchases made from visiting our site. We cover gaming news, movie reviews, wrestling and much more.