It can be hard being a parent in this day and age. With gaming so ubiquitous and consoles as much of a mainstay in most family homes as the TV, the cooker or the cat, it's practically impossible to keep the youngsters away from the weird and wonderful world of gaming. With such a glut of content out there, much of which can be exploitative, inappropriate or just downright rubbish, it's hard for parents to know exactly what titles their kids should be playing and which ones they shouldn't.
Racing games are pretty safe ground, though. Non-violent (usually), high-octane and perfect for family fun, karters and racers are ideal entry point titles for kids just embarking on a long journey through the digital realm. Ah, to be young again.
10. Cars 3: Driven to Win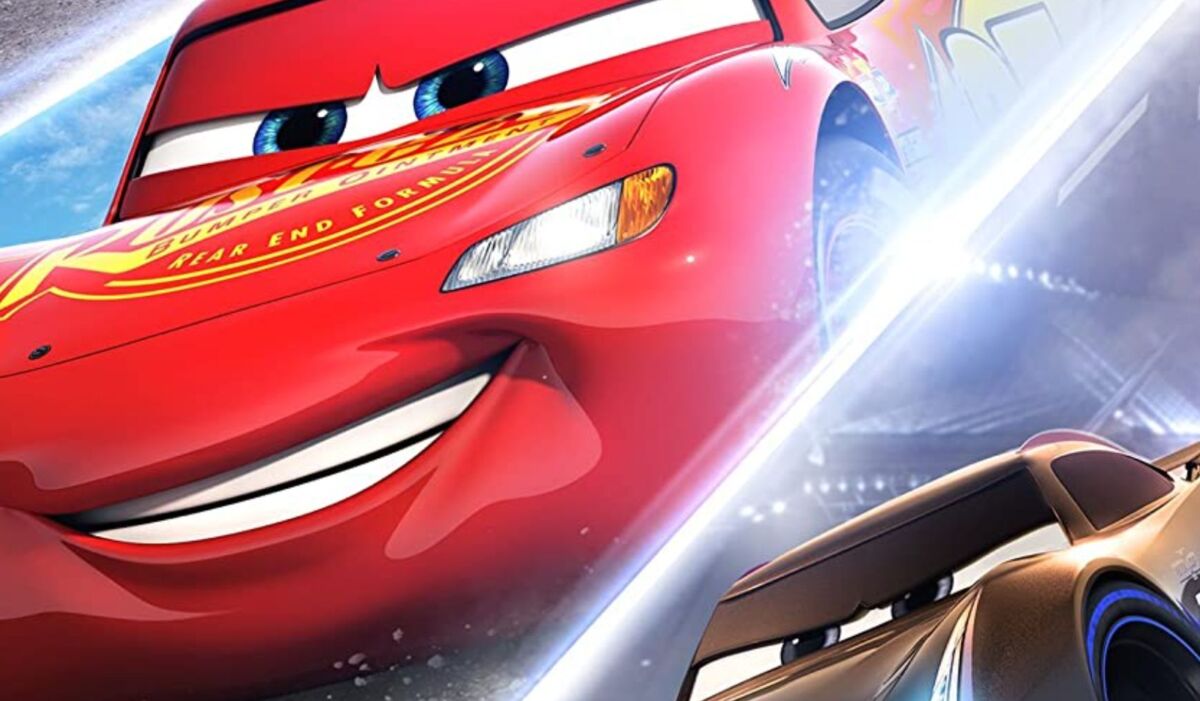 Platform(s): Nintendo Switch, PS3, PS4, Wii U, Xbox 360, Xbox One
Developer(s): Avalanche Software
Publisher(s): Warner Bros. Interactive Entertainment
Age Rating: 7+
Of all the Pixar franchises to transfer into fully-fledged video game adaptations, Cars was perhaps the most logical transposition of all. Cars 3 was very much the movie to get the franchise back on track after the disappointment of Cars 2, prompting a surprisingly above-average tie-in in the form of Driven to Win.
The game doesn't have the depth or the boundless charm of, say, Mario Kart, but it's a fun diversion for the legions of children still enamoured with the adventures of Lightning McQueen and his love of all things full-throttled. Most of the original voice actors from the franchise don't appear in-game, but there are a whopping 23 characters pulled straight from the movies for players to clamber inside of, so to speak.
9. Lego Racers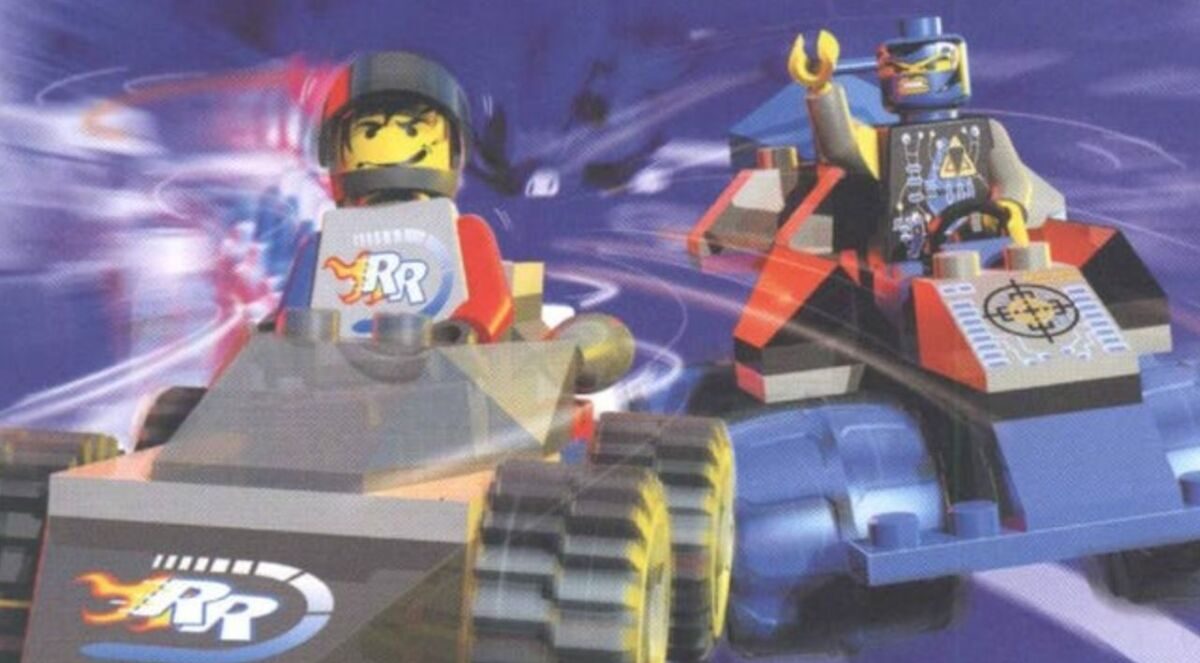 Platform(s): PC, Nintendo 64, PlayStation, Game Boy Color
Developer(s): High Voltage Software, Climax Studios
Publisher(s): Lego Media
Age Rating: 3+
Admittedly Lego Racers is now so old that most of the children who grew up playing it are lining up for knee replacements and need two attempts to get out of a particularly low armchair, but that isn't to say that the build-your-own karter has lost any of its appeal in the 20 years or so since it first launched on the PC back in 1999.
High Voltage's whacky racer is still one of the best racing games for kids ever made, a zany, colourful romp through the best karting cliches (beach, space, castle…Ancient Egypt). It's also packed full of eccentric mini-bosses for the kiddies to best one by one such as the vampiric Basil the Bat Lord, the dastardly pirate Captain Redbeard or the kooky masked islander King Kahuka. Talk about giving a game some personality.
If you grew up playing Lego Racers and now have children of your own, you owe it to them and to yourself to pass down this small piece of gaming history. They probably didn't want grandad's old Omega watch anyway.
8. Rocket League
Platform(s): PC, PS4, Xbox One, MacOS, Linux, Nintendo Switch
Developer(s): Psyonix
Publisher(s): Psyonix
Age Rating: 7+
We've already discussed on this site whether Rocket League is technically a racing game or not, concluding that, not only is it very much a racing game, it's actually a pretty darn fine one. In fact, Rocket League is one of the few mass-appeal, youth-oriented titles that has truly earned its immense popularity and has been going strong since launching for the PS4 and PC back in 2015 where it has retained an erstwhile fanbase of devotees.
A fast-paced, frenetic and often exceedingly exciting combination of karting and a kind of futuristic reimagining of soccer, Rocket League is a big-hearted, high-octane delight.
7. Paw Patrol Grand Prix
Platform(s): PC, PS4, Xbox Series X & S, Nintendo Switch
Developer(s): 3DClouds
Publisher(s): Outright Games
Age Rating: 3+
There are dozens of licensed karting tie-ins in the gaming market, and though they may vary in quality somewhat, Paw Patrol Grand Prix is certainly a decent choice for parents with very young children who want their young'uns to experience a less toxic gaming experience. Bright, breezy and, most importantly, extremely accessible to a much younger audience, Grand Prix is one of the best racing games for young kids.
Plus, it's also served as a great excuse to break out the canine-themed F1 puns. Best we could do was Bark Webber and Sebastian Vet-tel.
6. Nickelodeon Kart Racers 3: Slime Speedway
Platform(s): PS4, PS5, Xbox One, Xbox Series X & S, PC
Developer(s): Bamtang Games
Publisher(s): GameMill Entertainment
Age Rating: 3+
Much like Paw Patrol Grand Prix, Nickelodeon Kart Racers is very much aimed at the young end of the youth audience. Face of the franchise SpongeBob SquarePants may have truly intergenerational appeal, but he's firmly in wide-eyed, rosy-cheeked kiddie mode for Slime Speedway.
The original Nickelodeon Kart Racers wasn't much to phone home about, mainly because they relied far too heavily on exploiting the Nickelodeon brand without ever thinking to build a functioning kart racer around their big-name ambassadors. Also, they forgot to add voice acting to a cast of characters known as much for how they sound as for how they look.
One of the newest releases on this list, Slime Speedway is a definite improvement on its predecessors, feeling far more cohesive and complete than the first two games ever did. Plus, each driver is now finally voiced by his or her proper actor, giving the experience a much-needed injection of charm.
5. The Simpsons: Hit and Run
Platform(s): GameCube, PS2, Xbox, PC
Developer(s): Radical Entertainment
Publisher(s): Vivendi Universal Games
Age Rating: 7+
With well over 3 million copies sold and numerous petitions for a remake, remaster or just a direct sequel, The Simpsons: Hit and Run has to go down as the best Springfield-based gaming tie-in of all time. It's certainly better than The Simpsons Skateboarding for the PS2 or the woeful The Simpsons Wrestling.
A sequel to the little-remembered The Simpsons: Road Rage, Hit and Run was essentially a family-friendly version of GTA in which players were tasked with racing around the streets of Springfield trying to avoid pedestrians and occasionally sharing some snarky dialogue with one of the game's many supporting characters. There's a plot about Kang and Kodos and a bad batch of Buzz Cola intermeshed with all the action, but most players remember Hit and Run more for its anarchic disdain for US road laws than for its paper-thin plot.
Dig out the PS2 and let your kids marvel at the carnage of one of the most beloved games of its generation.
4. Hot Wheels Unleashed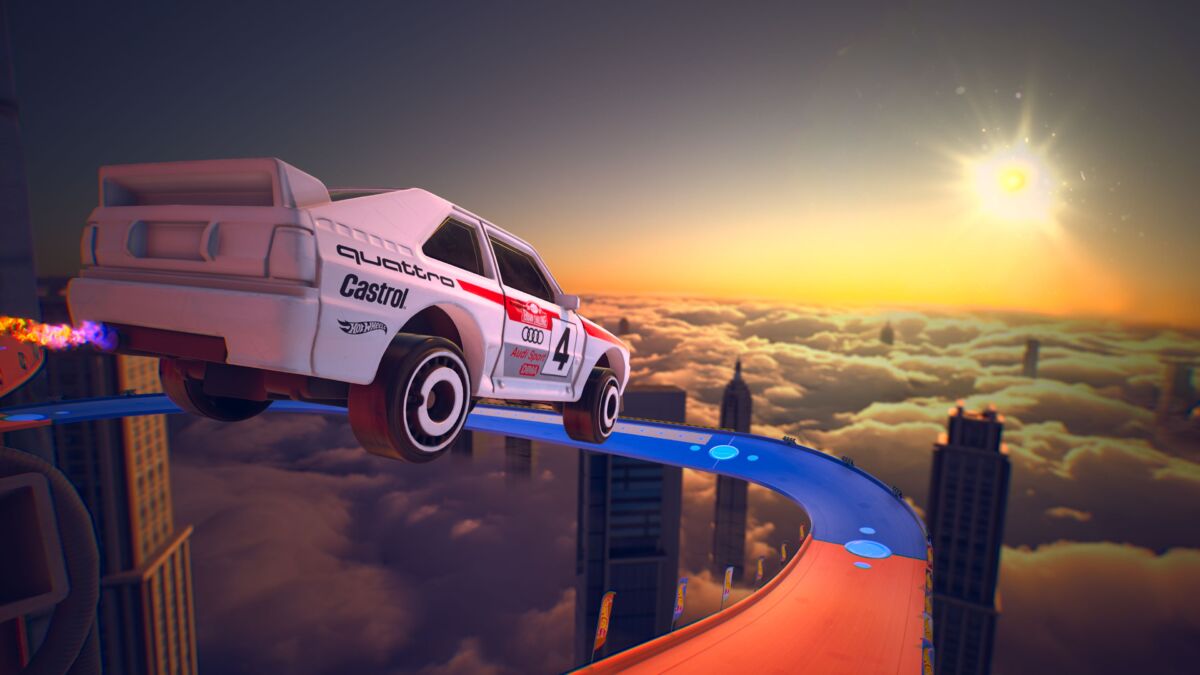 Platform(s): PS4, PS5, Xbox One, Xbox Series X/S, PC
Developer(s): Milestone
Publisher(s): Milestone
Age Rating: 3+
The signs for Hot Wheels Unleashed seemed relatively inauspicious. The idea of taking a popular brand of decidedly non-digital toys brought to life by children's imaginations and then putting out a digital tie-in might have been perceived by some as motivated more by money than creative desire.
Thankfully, such reservations were (mostly) unmerited. Players take control of various Hot Wheels vehicles and race against opponents on miniature tracks across a variety of charmingly domestic locations. It's a bit like a racing simulator crossed with a scene from Toy Story, perfectly evoking that sense of wonder created when the ordinary world becomes extraordinary by virtue of being seen from an entirely new perspective.
Really fun, really inventive and with surprising depth and customisation, Hot Wheels Unleashed is one of the best racing games for kids regardless of whether they're familiar with the original toys or not.
3. Team Sonic Racing
Platform(s): PS4, Xbox One, PC, Nintendo Switch
Developer(s): Sumo Digital
Publisher(s): Sega
Age Rating: 3+
While proper ring-chasing, high-speed rolling Sonic games are somewhat in the doldrums right now (though Frontiers may well change that), the Blue Blur is finding greater popularity and acclaim when stepping away from his platforming roots to explore different avenues of employment.
Not only has Sonic been appearing in his own movie adaptations (both quite good), but he's also a pretty tidy racing driver on the side. Why the fastest animal alive would need to drive a car is a conceptual issue that Team Sonic Racing never really addresses. Maybe it's to level the playing field for all of the other racers.
Still, TSR is a fine addition to the Mario Kart homage pantheon, a visually dense blockbuster of a racer that should keep young and old minds alike entertained through its smooth karting, varied colourful stages and forgiving playability. It's not the deepest or the most involved racer you'll come across, but in terms of a pick-up-and-play diversion, you won't find many better.
2. Forza Horizon 5
Platform(s): Xbox One, Xbox Series X & S, PC
Developer(s): Playground Games
Publisher(s): Xbox Game Studios
Age Rating: 7+
If there's one thing that children don't like, especially those approaching their teenage years, it's actually being treated like children. At some point, kids are going to want to transfer from exclusively youth-oriented content to more adult experiences, even if said experiences don't yet necessarily have to involve shooting, profanity or excessive violence.
Forza Horizon 5 is the perfect game for those youngsters now bridging the gap between childhood and adolescence, an eye-popping modern classic that somehow manages to be rewardingly in-depth and fantastically accessible all at the same time.
We can't really sing Horizon's praises highly enough, and with a Hot Wheels tie-in only adding to this youth-friendly accessibility, you can rest assured knowing your children aren't going to be corrupted by console gaming for at least a few more months. They might start asking you to buy a Lamborghini Huracán Evo, though.
1. Mario Kart Deluxe 8
Platform(s): Nintendo Switch, Wii U
Developer(s): Nintendo EAD
Publisher(s): Nintendo
Age Rating: 3+
Mario Kart is a gaming titan, an unbeatable experience that time and again earns its place atop the winner's podium. Let the racing cliches abound – pole position, first over the line, the ultimate driving machine, Mario Kart deserves them all. Forget FIFA and Call of Duty, it is Nintendo's sublime karting icon that surely must go down as the best social multiplayer franchise of all time. As far as the best racing games for kids go, Mario Kart is the unquestionable king of the circuit.
Mario Kart 8 Deluxe, meanwhile, is probably the best the franchise has ever been. A stunning, gorgeous, brilliant racing experience, MK8D provides aeons of entertainment no matter your age. In fact, it's so good, you can pretty much justify purchasing the Nintendo Switch (for you or your young ones) solely to access the best karter in existence today.
Have your child invite three of their friends over for a session and watch them become the most popular kid in school by the end of the week.
Some of the coverage you find on Cultured Vultures contains affiliate links, which provide us with small commissions based on purchases made from visiting our site. We cover gaming news, movie reviews, wrestling and much more.