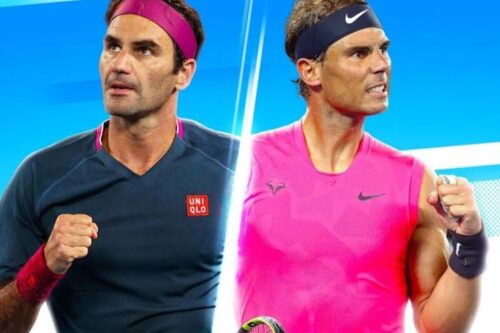 Fans of tennis have had a rough time when it comes to being able to play a good simulation of the sport over the last few years. While the previous decade had a whole host of quality tennis games, like Top Spin and Virtua Tennis, the current generation has been a huge letdown. There have simply been too few games released in recent times and those that have can only be described as disappointments. Whether it was the cringeworthy Tennis World Tour or the bug-ridden AO Tennis, nothing has really given fans of the sport a virtual alternative to play at home.
So Tennis World Tour 2 has quite a lot riding on it. NACON, previously known as Bigben Interactive, has decided to take decisive action to put things right this time around. After a disastrous launch for its predecessor, NACON has now ditched the original devs in favour of Big Ant Studios. That team previously worked on AO Tennis 2 with NACON, which showed some potential and must have suitably impressed the publisher. Although, with that game launching just eight months ago, it essentially means that both companies are competing against each other with this new release.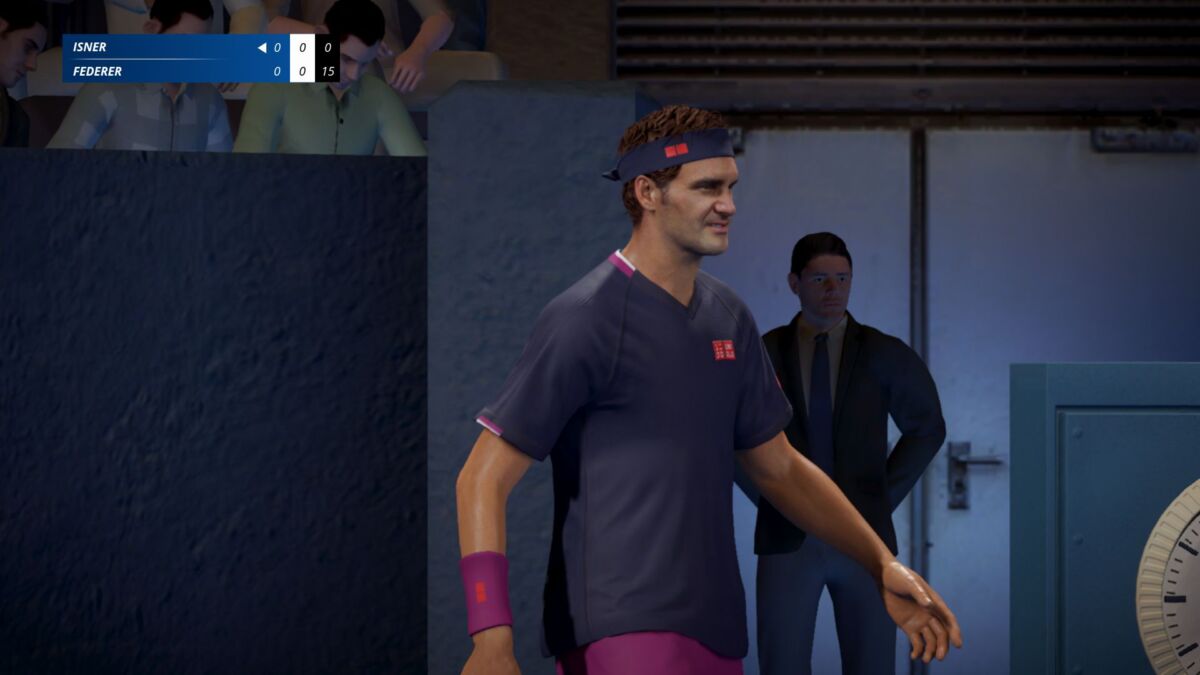 If all of that sounds a bit confusing, the actual game itself will leave players even more dazed. At first glance, the gameplay in Tennis World Tour 2 is exactly the sort of thing to be expected from a tennis game. The different face buttons are assigned to the various shots, meaning pressing the likes of the A and B button will perform a topspin or slice. But the developer has taken inspiration from AO Tennis 2 in terms of introducing a timing mechanic to every shot.
What that means for the player is that there are two options for returning the ball. A precision shot involves just tapping the appropriate button, which will send the ball back exactly where intended. However, it will have no power behind it and will almost certainly see the ball sent back to your side of the court. To have any hope of scoring consistently, it's necessary to add some zip to the ball when hitting it. The only way to do that isby holding down the button and releasing it at exactly the right moment.
Those who have played AO Tennis 2 will find this system familiar. For the most part, it is, although there is one crucial difference and it's a change that almost ruins the entire experience. This time around, there is no indicator to tell the player when to release the button and little consistency in regards to hitting a perfect shot. Where Big Ant Studio's previous tennis game gave the player a chance to learn the new system and improve over time, Tennis World Tour 2 feels like being thrown in at the deep end without any help whatsoever as there is just no leeway given. Even reducing the difficulty doesn't seem to expand the release window, instead just making the AI opponents more prone to making mistakes.
Hitting the ball is the single most important thing to get right in a tennis game, but Tennis World Tour 2 just fails in this regard. Big Ant Studios obviously wanted the timing mechanic to act as a skill barrier, forcing the player to have some actual ability in order to return the ball effectively. But instead of making each match feel skillful, everything has an air of frustration about it. Regardless of how many hours players put into getting through the career, regularly nailing the timing may prove an almost impossible feat.
Continuing on from the original game, Tennis World Tour 2 also includes a tactical card system. Players can purchase cards from packs in the main menu and then use them during matches with the D-pad. The effects of the cards range from quick boosts to your own abilities down to hampering opponents by reducing a skill for the duration of a match. On paper, this might sound like a good way to add a layer of strategy to the game, yet in reality, it doesn't really add all that much to the gameplay. The effects are barely noticeable most of the time and detract from what is otherwise an attempt to be a realistic simulation of the sport.
That's not to say there aren't any redeeming qualities to Tennis World Tour 2. The way that serves have been revamped feels like a good evolution of the way it has been done in most other tennis games. To serve the ball, players have to hit the center of a semi-circle indicator with their marker to determine the accuracy of the shot. Meanwhile, the power is calculated depending on how close the ball is to a new marker shown on the screen when the shot button is released as the ball is thrown in the air. It's a system that takes some practice to master and requires you to keep concentrating at all times. This gives a good sense of satisfaction when you nail the perfect serve as it genuinely takes some skill. The fact that this mechanic works so well is even more frustrating, as it shows that the developer can get it right.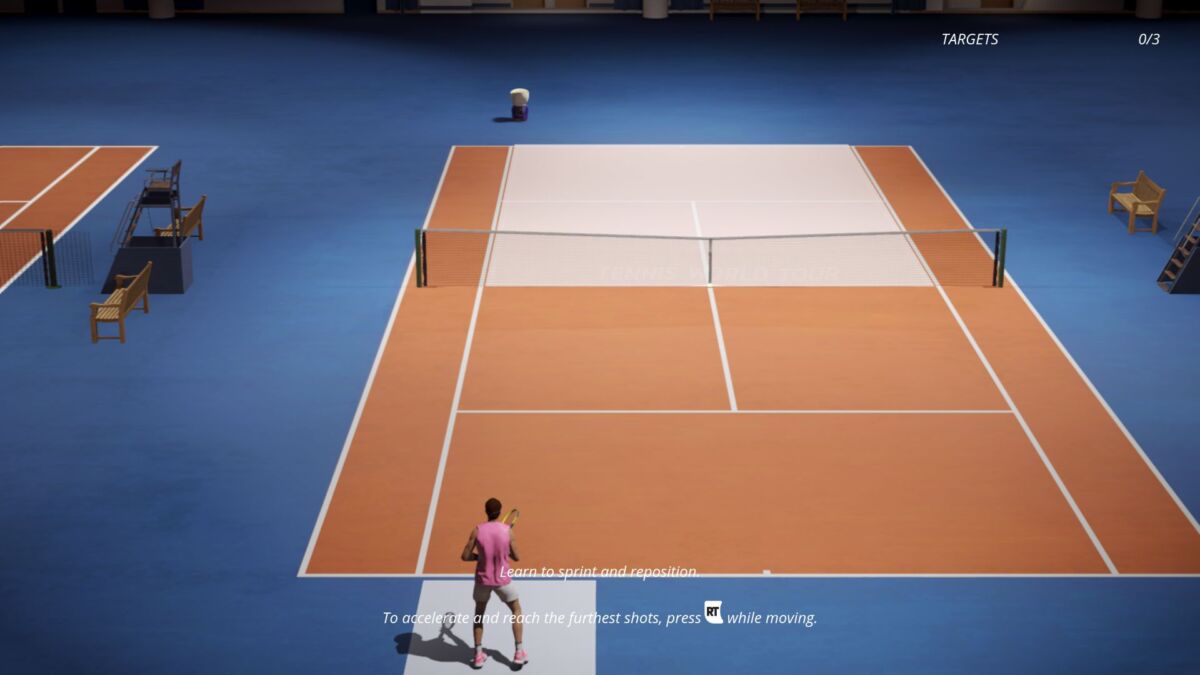 Tennis World Tour 2 also boasts more game modes and features than its predecessor, including a tournament creator so players can set up their own competitions with flexible rules. Exhibition matches allow anyone to quickly jump into the game and the sequel also supports doubles matches. In fact, it's even possible to jump online with a friend and square off against another partnership. A wider selection of licensed players, equipment, and venues is also a nice touch.
The career mode is also fairly extensive, though it loses some of its appeal thanks to a combination of the difficult gameplay and the fact that creating your own player means starting with very low attributes. With such reduced abilities, getting the timing right is even more important and considering how inconsistent that is, getting through even a single season of the career can be a slog. Those who stick it out and can get a hang of the gameplay will find plenty to get stuck into.
When it comes to the presentation of Tennis World Tour 2, the end result is something of a mixed bag. The animations are definitely an improvement from those seen in AO Tennis 2 and the first Tennis World Tour. However, they still leave a lot to be desired when compared to other sports titles. The character models can look very low quality in particular, especially when the camera zooms in and you get a close look at them. The AI can also be incredibly erratic. At some points, an opponent will seem invincible but can quickly deteriorate to the point that they move with no pace and will hit double faults continuously.
Tennis World Tour 2 has a few good moments, such as the enjoyable serving mechanic, but the truth is that they are simply too rare for this to be considered a good game. While it may be possible to put in the effort to master the timing system and hit perfect shots on a regular basis, doing so is just appealing. There's just a distinct lack of fun to be had as the main element of the gameplay is so inaccessible and frustrating. Those looking for the next great tennis game will have to wait a little longer or look elsewhere because this is certainly not the answer.
A copy of Tennis World Tour 2 was provided by PR for the purposes of this review.
READ NEXT: 10 Best Tennis Games To Take A Swing At
Some of the coverage you find on Cultured Vultures contains affiliate links, which provide us with small commissions based on purchases made from visiting our site. We cover gaming news, movie reviews, wrestling and much more.

Verdict
A missed opportunity to build upon the better elements of its predecessors, Tennis World Tour 2 is a frustrating experience that will leave players feeling like John McEnroe after a missed line call far too often.