World War 2 is one of the most popular historical settings in strategy games. The massive conflict allows for a huge variety of games tackling different theatres and perspectives, from the smallest skirmish to the political and diplomatic machinations of world powers. Such creative potential has resulted in superbly accurate historical simulations, action-oriented competitive tactics games, and everything in between. To help newcomers to the strategy genre and historical titles in general, here are the best WW2 strategy games with one entry per franchise.
WW2 STRATEGY GAMES: Atlantic Fleet | Strategic Command WWII: World at War | Gary Grigsby's War in the East 2 | Graviteam Tactics: Mius Front | Blitzkrieg 2 | Battle Academy 2: Eastern Front | Warsaw | KARDS – the WWII Card Game | WarPlan: Pacific | Panzer Corps 2 | Men of War: Assault Squad 2 | R.U.S.E. | Company of Heroes 2 | Close Combat: Invasion: Normandy | Steel Division 2 | Hearts of Iron 4 | Unity of Command 2
The Best WW2 Strategy Games
17. Atlantic Fleet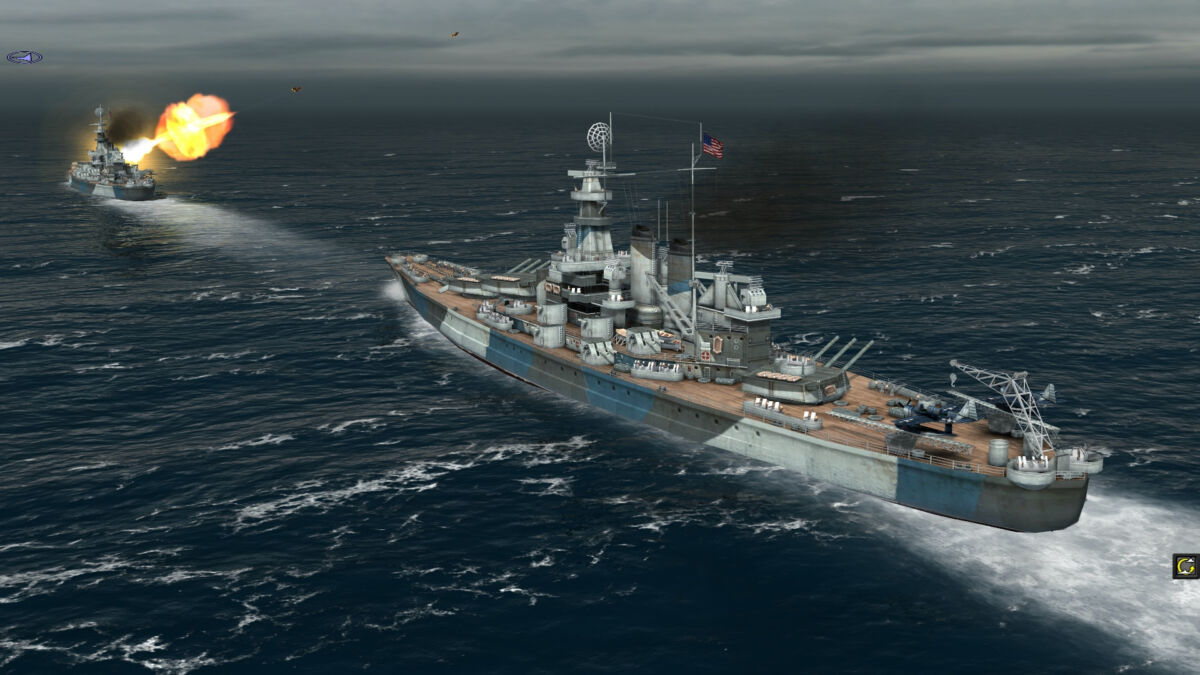 Developer: Killerfish Games
Publisher: Killerfish Games
Platform(s): PC, macOS
Starting off the list is the only naval warfare-focused game from Killerfish Games. Atlantic Fleet is a highly accurate representation of strategic and naval combat in the Atlantic as Germany's Kriegsmarine attempted to cut off the British Isles from supply.
Ships are beautifully modeled and suffer realistic damage to subsystems, giving players accurate at-a-glance feedback as to the state of their forces. The game also includes effective line of sight, spotting, and gunnery systems to reflect the realistic ranges at which ships fought.
Atlantic Fleet certainly falls more into the category of a simulator than an action-packed romp and as such has a high learning curve and clunky UI. Despite this, the gameplay systems are quite complex and faithful to history. Since this game's success we're yet to see a naval warfare game repeat such success.
16. Strategic Command WWII: World at War
Developer: Fury Software
Publisher: Slitherine Software
Platform(s): PC
The next several games can also be grouped into the simulation category along with Atlantic Fleet, accurately representing history but suffering from player accessibility issues, hence why they are lower on the list. However, once understood and mastered, these "monster wargames" are some of the most engrossing games out there. Strategic Command WWII: World at War is one such title.
This game can definitely be considered as the turn-based hex-and-counter counterpart to Hearts of Iron 4 as both games tackle the grand strategic scale of WWII operations. Players will have to take command of either the Allies or Axis and defeat their opponents utilizing their countries' economies, resources, and available armed forces.
Strategic Command stands out as a grand strategy game as it simplifies and streamlines some of the genre's more intimidating elements, making it a good starting point to dip your toe into the world of monster simulation wargames.
15. Gary Grigsby's War in the East 2
Developer: 2By3 Games
Publisher: Matrix Games
Platform(s): PC
Yet another hex-and-counter wargame, Gary Grigsby's War in the East 2 focuses the action on the Eastern Front.
Unlike the previous entry, War in the East 2 is more of an operational scale game, where the larger scale political and diplomatic decisions take a backseat, while combat, logistics, and unit maneuvering are center stage. The Eastern Front is a perfect setting to explore some of WW2's largest campaigns due to vast distances and huge numbers of troops.
Players will take command of either the Wehrmacht or the Red Army fighting to take specific territorial objectives and earn victory points. The sheer amount of units and systems at play is staggering and will take a lot of time to get through.
Though rightfully intimidating, War in the East provides the best strategic war experience where the dilemmas and decisions will faithfully reflect the thinking and considerations of commanders of the time.
14. Graviteam Tactics: Mius Front
Developer: Graviteam
Publisher: Graviteam
Platform(s): PC
A smaller game to be sure, but no less enticing, Graviteam Tactics: Mius Front is a grand tactical game where battalion-level tactical combat takes center stage, comparable to Eugen Systems' more recent Steel Division 2. What sets Graviteam Tactics apart, though, is its attention to detail and realism.
You won't find a more realistic take on large scale battles than in Graviteam Tactics, as players will have to give orders to infantry, tanks, artillery, and all manner of support assets to complete local and grander objectives. Despite retaining some of the clunky hard-to-learn UI and somewhat dated graphical design, the best thing about Graviteam is its ability to capture the eerie feel of tactical combat.
At one point, you're giving out orders to squads and anti-tank guns to take defensive positions, but combat can suddenly start without much warning. First there's one explosion, then the next, and next thing you know, your forces are surrounded. Taking the time to learn the commands and abilities is certainly worth it to experience an authentic adaptation of WW2's skirmishes.
13. Blitzkrieg 2
Developer: Nival Interactive
Publisher: CDV Software
Platform(s): PC
From accurate simulation to pure action-packed fun, Blitzkrieg 2 is one of the older WW2 games on the list. Its age has done little to mask the fast-paced and explosive experience of a classic RTS, albeit without the base building.
While not as complex as some of its genre competitors, like Starcraft or Age of Empires, Blitzkrieg 2 still captures the essence of those games in simple active unit control. Where else will you get the pleasure of running things over with treads and blowing stuff up in glorious fashion?
The lack of base building can seem like a major weak point for the game, but it's in fact the opposite, focusing the player's attention on unit command and tactical decision-making. Blitzkrieg obviously doesn't reflect some of the real combat dynamics found in Graviteam; it's still a compelling attempt of combining the WW2 setting with contemporaneous game design sensibilities and is worth checking out along with its original.
12. Battle Academy 2: Eastern Front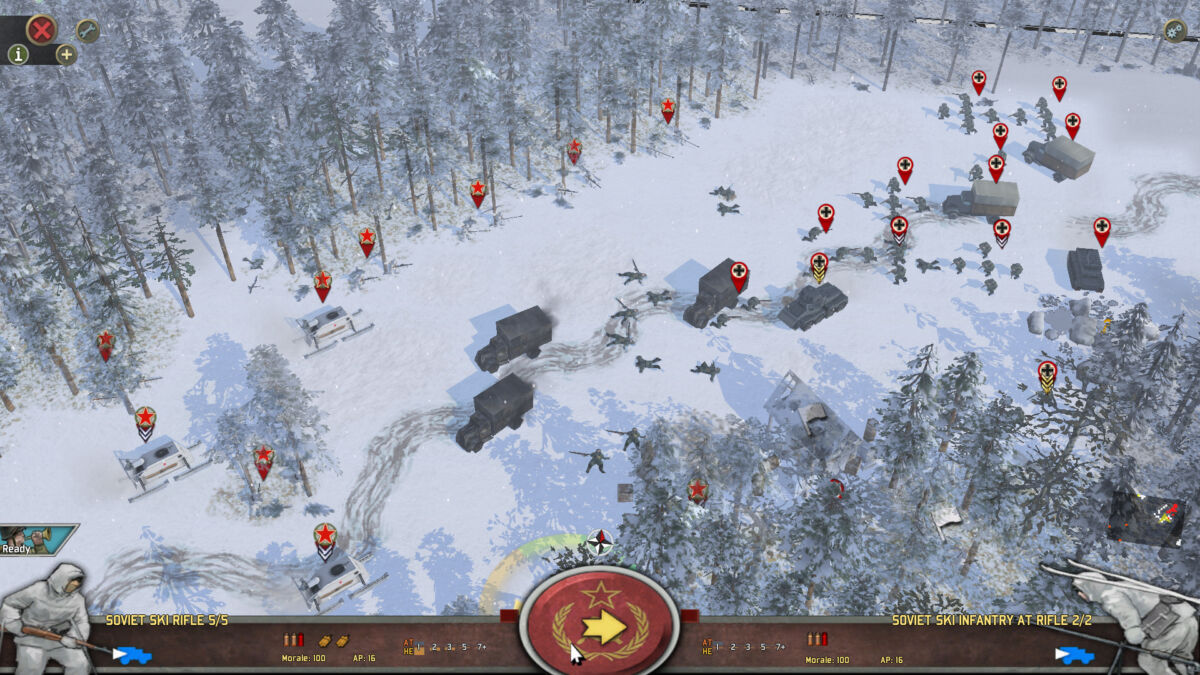 Developer: Slitherine Software
Publisher: Slitherine Software
Platform(s): PC, macOS
Battle Academy 2: Eastern Front is the complete antithesis to Blitzkrieg's diesel-fueled action.
Battle Academy is a turn-based tactics game exploring skirmishes between the Red Army and Wehrmacht on the Eastern Front. The game has the same design principles and uses the same game engine as Byzantine Games' Field of Glory series, which is known for its historical accuracy and deep tactical gameplay.
Battle Academy, though smaller in scale than Graviteam Tactics, still captures the complexities of combined arms warfare. Every engagement and specific situation will be a tough, but enjoyable puzzle to solve with the vast number of units available. Though not necessarily graphically gripping, Battle Academy has a simpler and easier to understand UI than some of the other simulation wargames on the list, making it more accessible, easier to understand, and one of the best tactical WW2 strategy games.
11. Warsaw
Developer: Pixelated Milk
Publisher: Pixelated Milk
Platform(s): PC, PS5, PS4, Xbox One, Switch
Standing apart from the military heavy games, Warsaw centers itself on the heroic efforts of Polish resistance fighters during the Warsaw Uprising of 1944.
Pixelated Milk's foray into historical video games has players take command of the desperate and inspirational Polish resistance attempting to liberate Warsaw from enemy control with the hope of support from the approaching Red Army.
Where most games on the list are either grand strategy or tactics games, Warsaw is akin to a dungeon crawler, heavily inspired by Darkest Dungeon, the design of which effectively reflects the challenges of urban guerilla warfare. Though the game's narrative doesn't quite stick the landing in its conclusion, the incredible art style and the vital exploration of an underrepresented dimension of WW2 makes the game worth playing through at least once.
10. KARDS – the WWII Card Game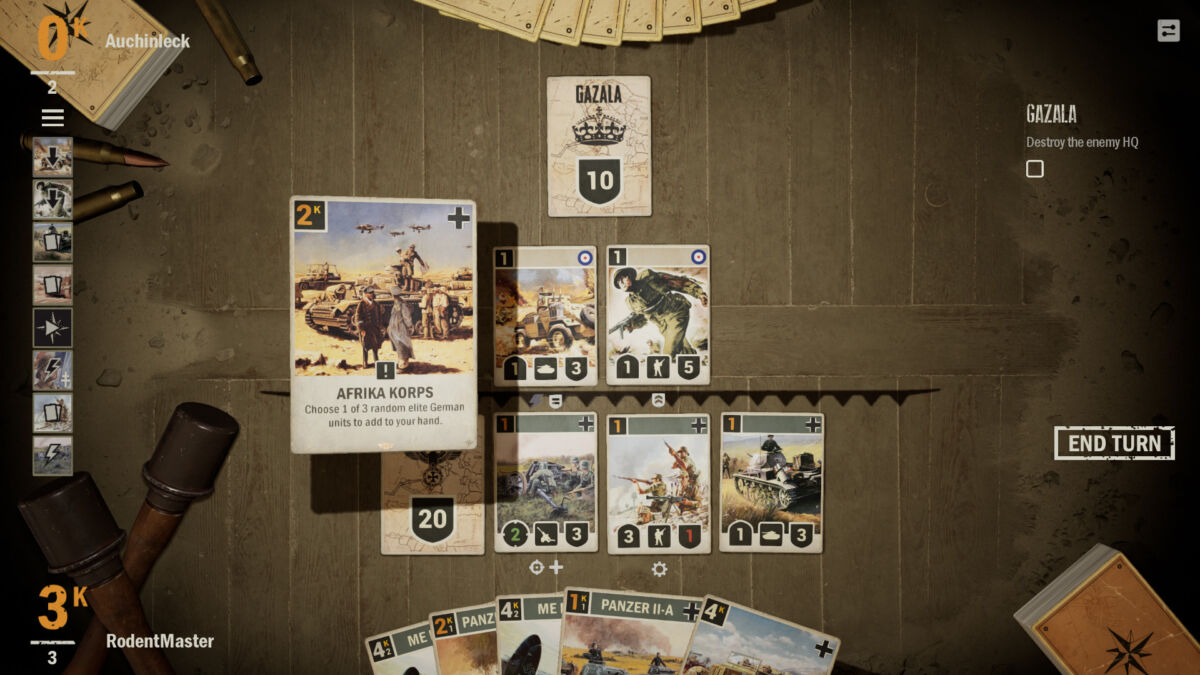 Developer: 1939 Games
Publisher: 1939 Games
Platform(s): PC, macOS, iOS
When discussing the best WW2 strategy games, KARDS is the most distinct entry as it takes the form of a collectible card game.
KARDS clearly doesn't strive for historical accuracy as many card game tropes (such as abstracted unit stats) make true simulation challenging, but at least the game gets the impression and the overall feel of WW2 combat dynamics down to a tee. The game represents a shifting frontline as opponents vie for control to deploy reinforcements to press the advantage, all the while managing their supply currency to place new units, activate abilities, and attack.
If there's one thing that KARDS gets right, it's the aesthetic of WW2 in the card artwork and sound design. The developers took inspiration from period accurate propaganda posters and artwork to make their CCG one of the most impressive-looking games on the market. It's so vivid in its look and feel that it almost seems like they dug the game up from some old WW2-era toy box.
9. WarPlan: Pacific
Developer: Kraken Studios
Publisher: Matrix Games
Platform(s): PC
WW2 simulation games seem like they develop at a snail's pace, but the WarPlan series shows signs of small but important developments in the sub-genre. WarPlan: Pacific shifts the action from the European theater to the eponymous Pacific, focusing more on naval, amphibious, and air operations. This change in setting alone makes the game worth checking out as there have been very few standout games on the Pacific theater.
WarPlan's scale finds itself between Hearts of Iron 4 or Strategic Command and Unity of Command 2. Players will have access to one large section of the war with elements of economic and political management rather than the whole world.
As a more modern simulation hex-and-counter wargame, WarPlan does a good job of streamlining the UI and making the overall experience less overwhelming, while retaining the complexity of a monster wargame. For someone looking to get into this type of WW2 game, WarPlan: Pacific is a great entry point.
8. Panzer Corps 2
Developer: Flashback Games
Publisher: Slitherine Software
Platform(s): PC
Panzer Corps 2 follows in the footsteps of its spiritual predecessor, Panzer General. Panzer Corps is very much the same enticing snappy turn-based strategy game to its core, but with updated graphics and refined mechanics. The odd merging of abstracted tactical combat on an operational scale makes the game feel more chess-like than some of the other tactical games on the list.
This certainly isn't a knock on the game and actually serves to concentrate the player experience on sound decision-making rather than on rummaging through historical wikis, figuring the characteristics of every single unit. Panzer Corps 2 introduces new elements to the experience, such as heroes and unit achievement upgrades, as well as a slew of cosmetics and customization options to effectively ground the game in its setting and give players a personal touch to their troops.
It's not quite as hardcore as some of the earlier simulation wargames on the list, but it's easy-to-learn and hard-to-master dynamics give it an addictive quality, a quality found only in the best WW2 strategy games.
7. Men of War: Assault Squad 2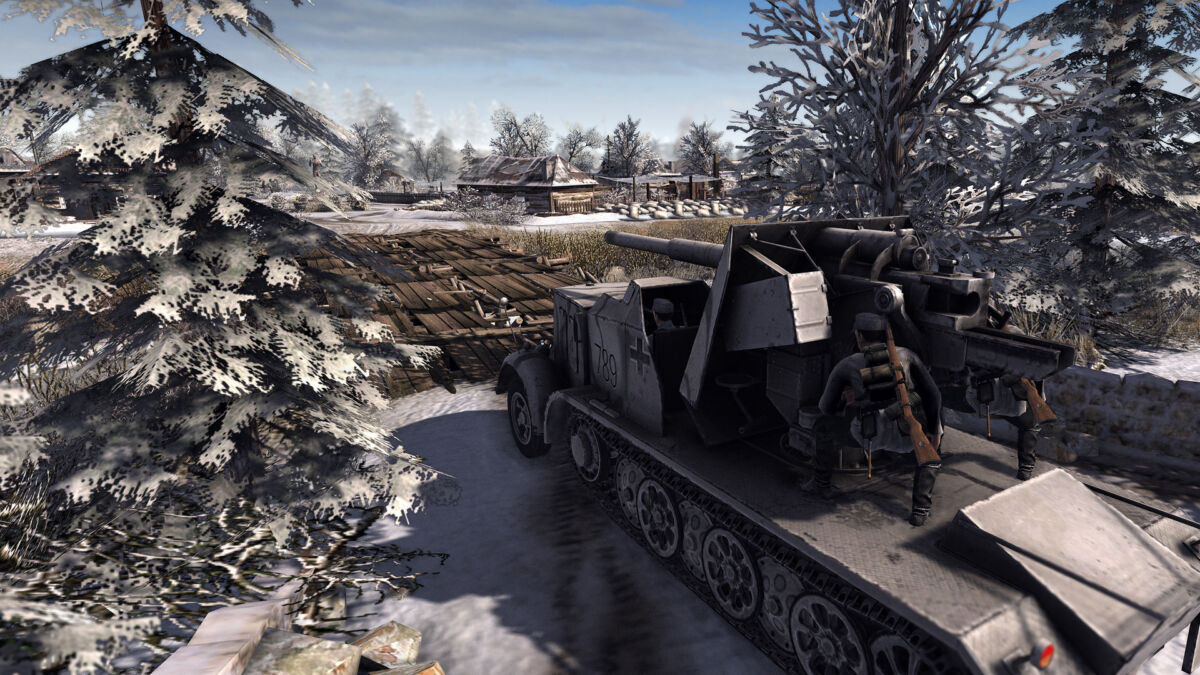 Developer: Digitalmindsoft
Publisher: 1C Company
Platform(s): PC
Ever wanted to see how Rambo would perform in a WW2 setting? Ever wanted to feel the visceral action of squad combat? Men of War: Assault Squad 2 is just the game for the occasion. It's one of the smaller scale tactical games on the list, but that only serves to emphasize the brutal action and bloody firefights.
Men of War is a squad-based tactical game where players have a huge variety of troop types, tanks, and equipment to utilize, all realistically modeled (granted, with some jankiness). Teamwork and creative tactics are the name of the game in Men of War as combat is lethal without good preparation and effective use of cover.
Despite its attention to detail, Men of War isn't an accurate simulation of the period, such as the scale of maps not accommodating for the realistically implemented gun ranges, but that doesn't get in the way of the overall success in showing the horror and chaos of WW2 combat.
6. R.U.S.E.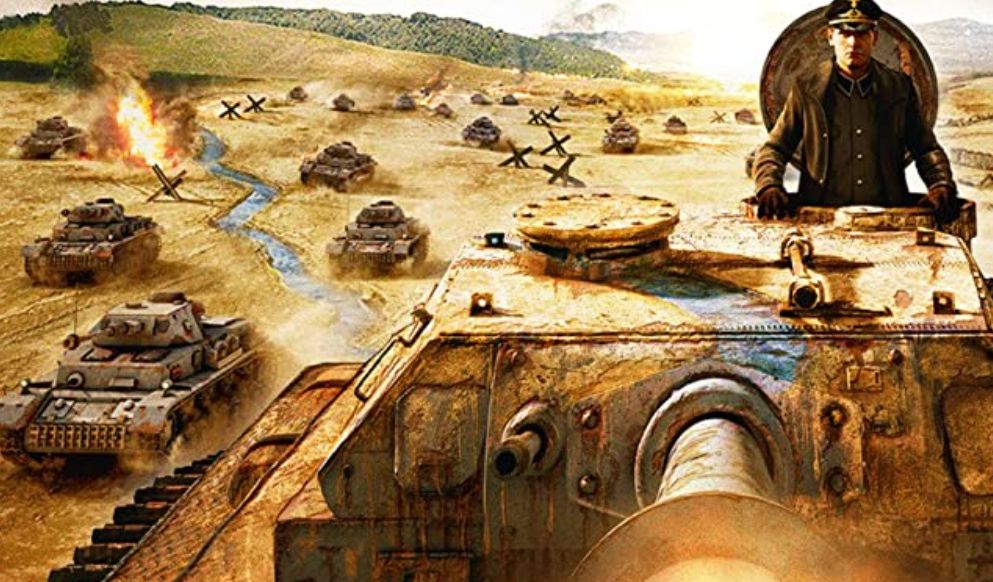 Developer: Eugen Systems
Publisher: Ubisoft
Platform(s): PC, Xbox 360, PS3, macOS
The second classic RTS on this list, R.U.S.E. may initially seem like a bog standard minor refinement of more popular games such as Starcraft with simpler base building and resource gathering. However, R.U.S.E., while not exactly accurate to history, is an interesting RTS that does a really good job of illustrating the armchair general feeling that most classic RTS games miss out on. This comes from RUSE's deliberate pace, large maps, and higher time-to-kill in unit engagements.
The biggest highlight of R.U.S.E. is the inclusion of the namesake feature, where players can affect parts of the battlefield with global effects, such as speeding up units or camouflaging troops from enemy reconnaissance.
Though Eugen Systems didn't fully utilize the WW2 theme in R.U.S.E., it is still one of the most innovative games on the list when it comes to World War 2 strategy games.
5. Company of Heroes 2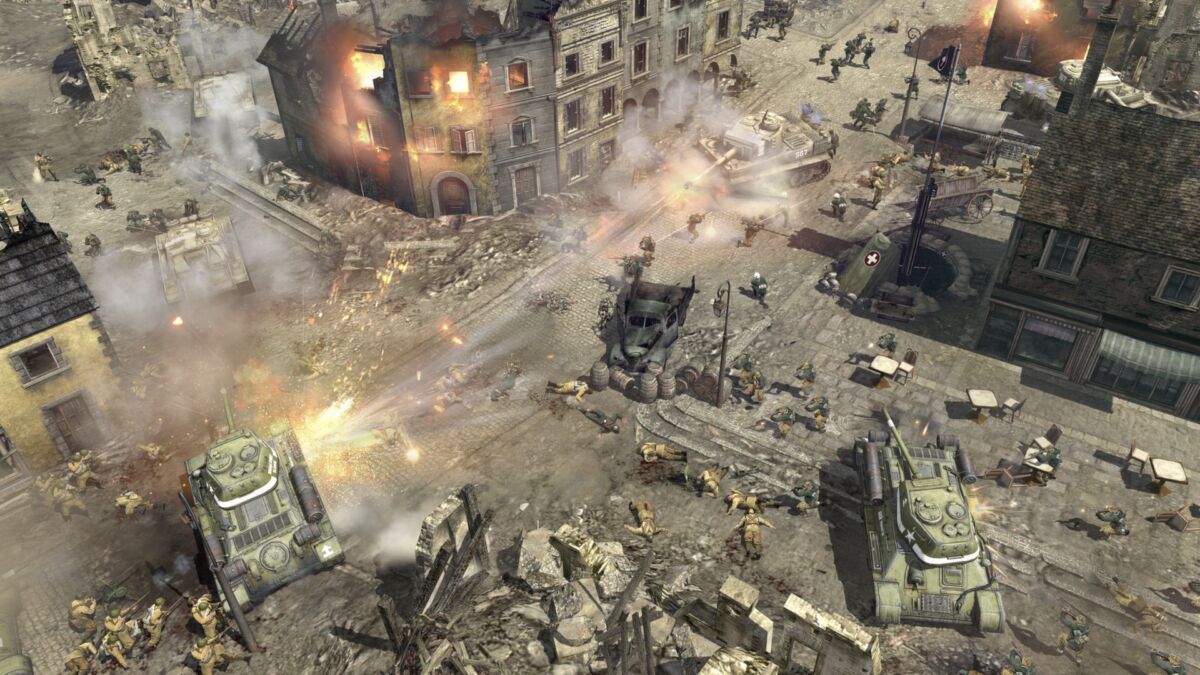 Developer: Relic Entertainment
Publisher: Sega, Feral Interactive
Platform(s): PC, macOS, Linux
Charging into the latter portion of the list with a big-budget bang is Company of Heroes 2. Though at launch CoH 2 had many issues that made it inferior to its highly successful and still respectable predecessor, over time Relic has molded it into one of the more intense and competitive games in recent memory. Tournaments are held regularly and the game still sees major updates and patches improving performance and addressing balance issues.
Company of Heroes 2 succeeds on two fronts: intensity of tactical action and faction design. In many ways, CoH 2 combines the visceral nature of the Men of War series and the tactical complexity of Battle Academy 2 into an impressive-looking cinematic representation of WW2 tactical combat. The game also has five factions, all with their unique mechanics, strengths, and weaknesses that will take hundreds if not thousands of hours to master.
While the base game's campaign is a cliche-riddled mess (though the Ardennes Assault expansion campaign is pretty neat), it doesn't overshadow Company of Heroes' overall excellent design and healthy multiplayer scene.
4. Close Combat: Invasion: Normandy
Developer: Atomic Games
Publisher: Mattel Interactive
Platform(s): PC
For a far more realistic take on WW2 tactical combat, Close Combat: Invasion: Normandy is the oldest game on the list, hailing all the way from the year 2000. Luckily, though, the series is still going strong, recently making a transition, albeit a controversial one, to full 3D. Other titles like Last Stand at Arnhem are also worth looking into, but Invasion: Normandy is the best representative of the series' overall quality.
Close Combat focuses on real-time small-scale tactical combat with realistic models of morale, weapons, and damage factoring into player decision-making. There's a wide variety of modes ranging from stand-alone scenarios, all the way to a large turn-based campaign portraying D-Day and beyond.
For a deliberate and methodical, but no less exciting experience of WW2 action, Close Combat is an excellent strategy game to check out.
3. Steel Division 2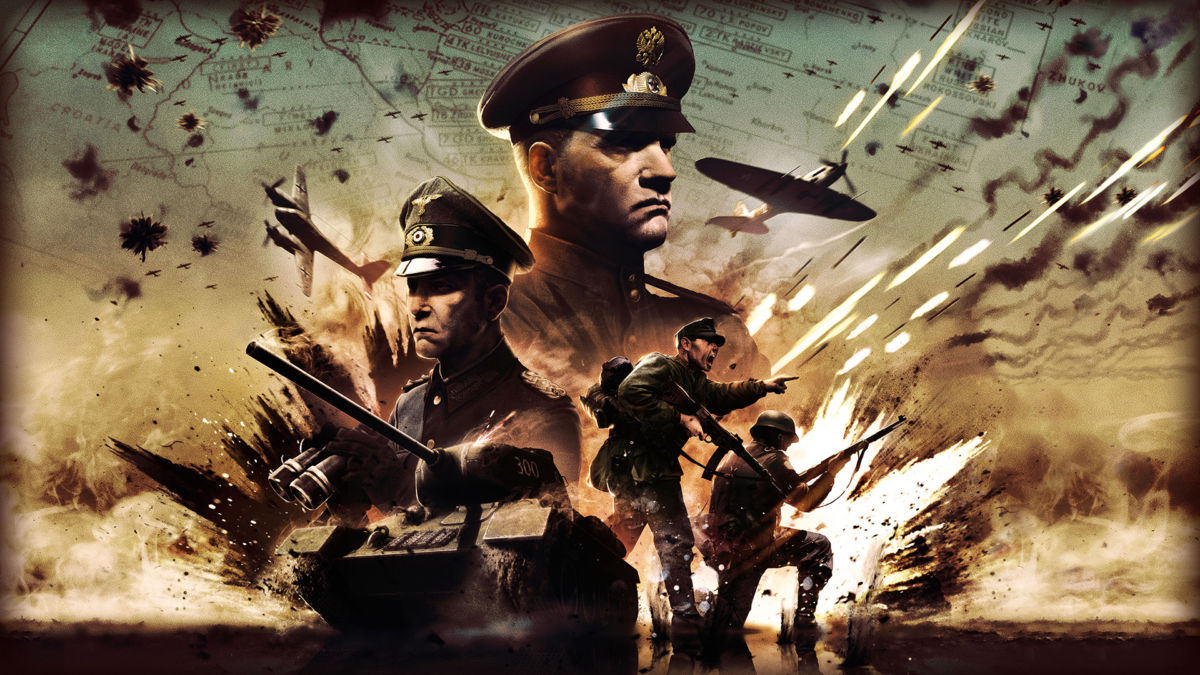 Developer: Eugen Systems
Publisher: Eugen Systems
Platform(s): PC
Where some games emphasize realism and others the emotional intensity of WW2 combat, Steel Division 2 brings a lot of these elements together creating one of the best holistic WW2 strategy game experiences. Though Eugen Systems don't sacrifice gameplay design in favor of historical accuracy, there are enough systems in play that at least give an impression of WW2 tactics. Taking the lessons from RUSE, Eugen effectively utilized the WW2 setting to inform their overall game design.
Just like Company of Heroes 2, Steel Division's multiplayer is quite competitive with a variety of modes and options. The game also includes an awesome series of Army General campaigns taking place during the Soviet offensives of Operation Bagration and beyond, which are Total War-esque in their execution with turn-based strategic movement and real-time battles playing a part. The questionable AI and some campaign balancing issues do hamper the experience a bit, but not enough to disregard the mode entirely.
Overall, there is so much to do and learn in Steel Division 2 that players can easily sink hours upon hours working on new tactics, force composition, and strategies.
2. Hearts of Iron 4
Developer: Paradox Development Studio
Publisher: Paradox Interactive
Platform(s): PC, macOS, Linux
Returning to the strategic perspective, Hearts of Iron 4 is one of the largest scale sandbox grand strategy games on the market right now. Unlike some of Paradox's earlier games, which were riddled with UI issues, recent games like Hearts of Iron 4 have seen massive improvements to accessibility. The sandbox nature of the game also gives more freedom for players to choose their approach and take their nation in any direction they see fit.
A major theme for some of the top games on this list is that they aren't necessarily accurate or faithful to history, but their advantage is that the developers focused on introducing the setting to as many players as possible, which leads to further improvements, refinements and updates. What Hearts of Iron 4 does right is give a sense of the industrial production and strategic command of resources, military or otherwise, necessary to lead a war effort.
As one of the only real-time grand strategy games, such an exhaustive take and the effective meshing of political, diplomatic, and economic systems makes Hearts of Iron 4 a must own for history and strategy game fans.
1. Unity of Command 2
Developer: 2×2 Games
Publisher: 2×2 Games, Croteam
Platform(s): PC
Historically-set games have a difficult task as they have to both illustrate history in a respectful way, but also be accessible to players – often these two goals are at odds. Unity of Command 2 is the best example of the seamless combination of realism and gameplay accessibility, allowing players to ease into its systems and spend more time engaging in complex and satisfying strategic decision-making.
Unity of Command 2 fulfills the easy-to-learn and hard-to-master dynamic of strategy games perfectly, while at the same time accurately incorporating historical elements of operational command, such as supply, lines of communication, and the prevalence of the influential Schwerpunkt doctrine (concentrated attack). Though the first Unity of Command is quite old now, it is also worth checking out as many same compelling systems can be found there.
The game isn't graphically stunning, but it's pleasant enough to look at. Most importantly of all, the UI does a fantastic job of readily presenting players with vital information quickly and efficiently.
Though it really only has a campaign mode and no multiplayer to speak of, there's enough compelling gameplay in the campaign to challenge players many times over. Unity of Command 2 is truly the pinnacle of WW2 strategy game design.
READ NEXT: The Best 4X Strategy Games of All Time
Some of the coverage you find on Cultured Vultures contains affiliate links, which provide us with small commissions based on purchases made from visiting our site. We cover gaming news, movie reviews, wrestling and much more.