Strategy games aren't typically associated with multiplayer in modern gaming, as shooters, battle royale, and MOBA games have taken up most of the spotlight with their emphasis on large-scale competitive modes. But unlike the most popular aforementioned action-heavy genres that have had time to develop and specialize in multiplayer gaming, the strategy genre's massive well of potential for creative design has yet to be fully tapped for multiplayer strategy games.
There's an inherent allure to multiplayer strategy games that comes not only from the idea of leading squads, armies, or empires to victory, but also from pitting individuals or teams of players against one another or the AI in epic clashes of wit, analytical thinking, and problem-solving. In addition, multiplayer strategy games tend to be less physically demanding than their counterparts and can act as an inviting entry point into socially-oriented gaming. Because of this, strategy games can be some of the most rewarding experiences out of any genre.
To help players find their entry point into strategy multiplayer gaming, we've compiled a list of some of the best multiplayer strategy games with the most interesting and robust features, limiting things to one entry per franchise.
The Best Multiplayer Strategy Games
15. Carrier Command 2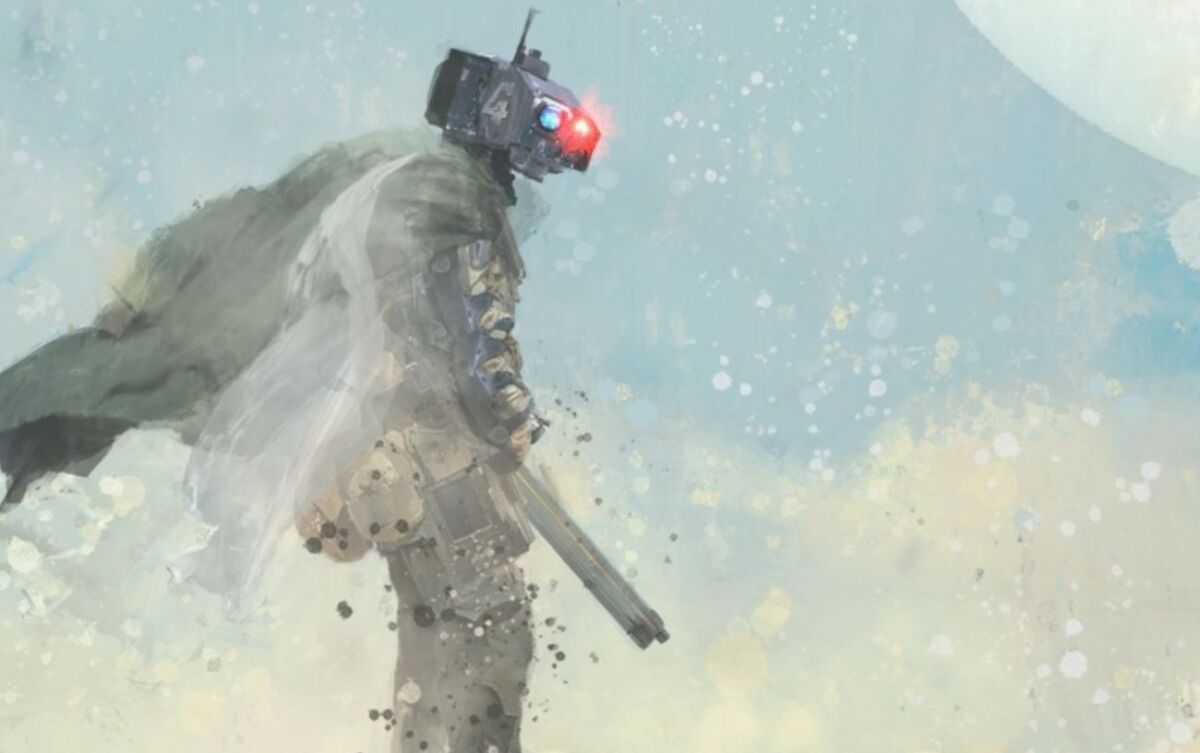 Developer: Geometa
Publisher: MicroProse
Platform(s): PC, Valve Index (VR), HTC Vive (VR)
Carrier Command 2 is one of the funkiest and most intriguing multiplayer games on the list. Players will act as crew members of a sci-fi carrier tasked with retaking islands on a generic Earthlike planet and defeating any hostile carriers they meet. Players can play in PvP and/or cooperative online skirmish and campaign modes.
The unique element of Carrier Command's multiplayer is that each player can specialize in a particular role on the bridge, be it commanding drones, navigating the ship, or firing weapons. With a good team of players and a fair amount of coordination, the multiplayer experience can be highly novel and exhilarating due to collaborative strategic decision-making and fun light role-playing.
Carrier Command 2 does have serious issues in its clunky control scheme, some obtuse mechanics, and unfairly high asking price, which keeps it from a higher spot. Nonetheless, there's really no other game like Carrier Command 2 and it gets a spot on the list solely on the freshness of its innovative multiplayer.
14. Field of Glory 2: Medieval
Developer: Byzantine Games
Publisher: Slitherine Software
Platform(s): PC
Field of Glory 2: Medieval sees players taking command of armies from the High Middle Ages and competing with each other in deep and engaging tactical battles. The original Field of Glory 2 comes close to unseating its Medieval spin-off, but the latter takes the spot for its better UI, refined graphics, and more accessible combat dynamics. Players can only play one-on-one matches through an online play-by-email system or offline hotseat games in both titles.
Field of Glory 2: Medieval is one of the most historically authentic games when it comes to representing tactical combat of the Medieval period with terrain and unit composition acting as vital components in competitive strategy and tactical execution. There's a steady and deliberate pace in each turn-based engagement that's almost chesslike as players consider their army's strengths and weaknesses and visualize the developing chaotic geometry when lines-of-battle clash.
The insane variety of army lists present in Medieval gives plenty of ground for replayability and the randomized terrain generation makes every battle a fresh challenge. Though the game's multiplayer offerings may be limited to smaller-scale competitive battles, which can feel repetitive at times, they are still hands down some of the best multiplayer challenges around.
13. Blood Bowl 2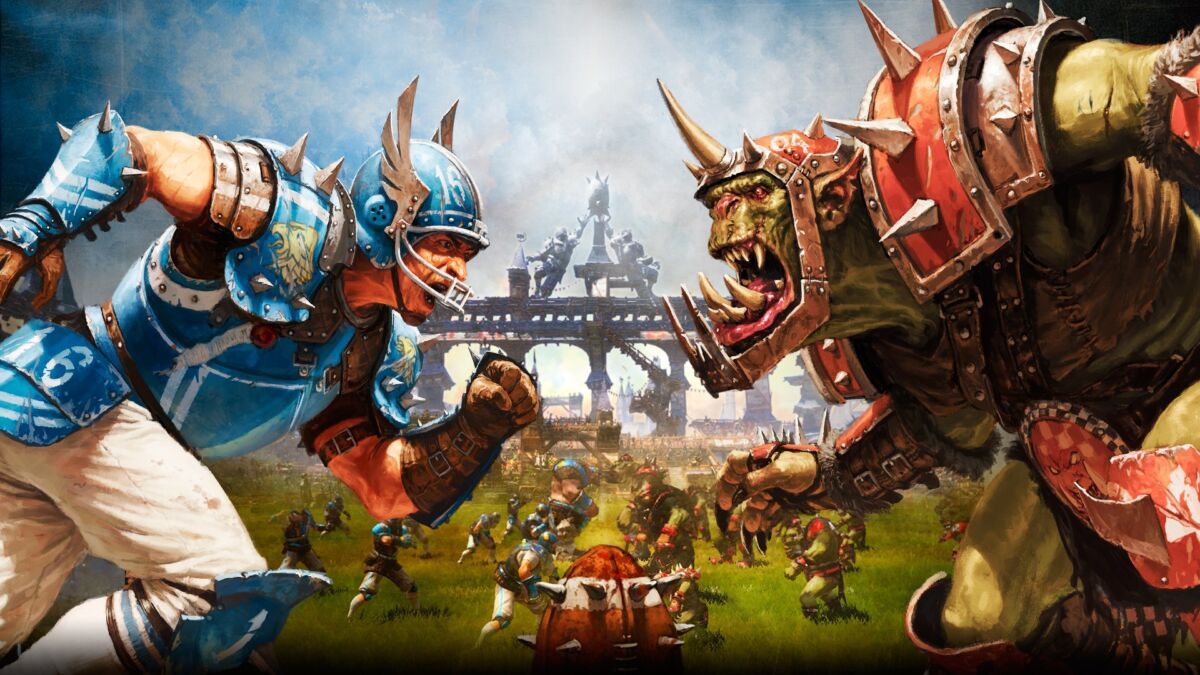 Developer: Cyanide
Publisher: Focus Home Interactive
Platform(s): PC, macOS, PS4, Xbox One
For something more chaotic, Blood Bowl 2 invites players to become the head coach of a fantasy sports team in the eponymous sport – a cross between chess, American football, and rugby. This is a virtual adaptation of the tabletop edition published by Games Workshop and is set in an alternate universe of fantasy Warhammer where all aggression and bloodlust lets loose in the stadium, not on bloody battlefields. Players can experience the game in online one-on-one PvP modes or offline hotseat.
Blood Bowl 2 stands out as one of the few successful strategy sports games on the market — something of a rarity — and has a solid amount of depth coming from the huge variety of unique and outlandish teams. Not to mention, the game sports a deep team progression system giving players a wide range of customization options for their team, as well as excellent replayability, even with the same collection of team members.
Though luck and randomness are common design features in turn-based strategy games, Blood Bowl 2 can at times feel that the player's success is predicated too much on the luck of a few dice rolls. However, this only adds to the game's memorable and exciting matches, making it one of the best multiplayer strategy games of all time.
12. Battlefleet Gothic: Armada 2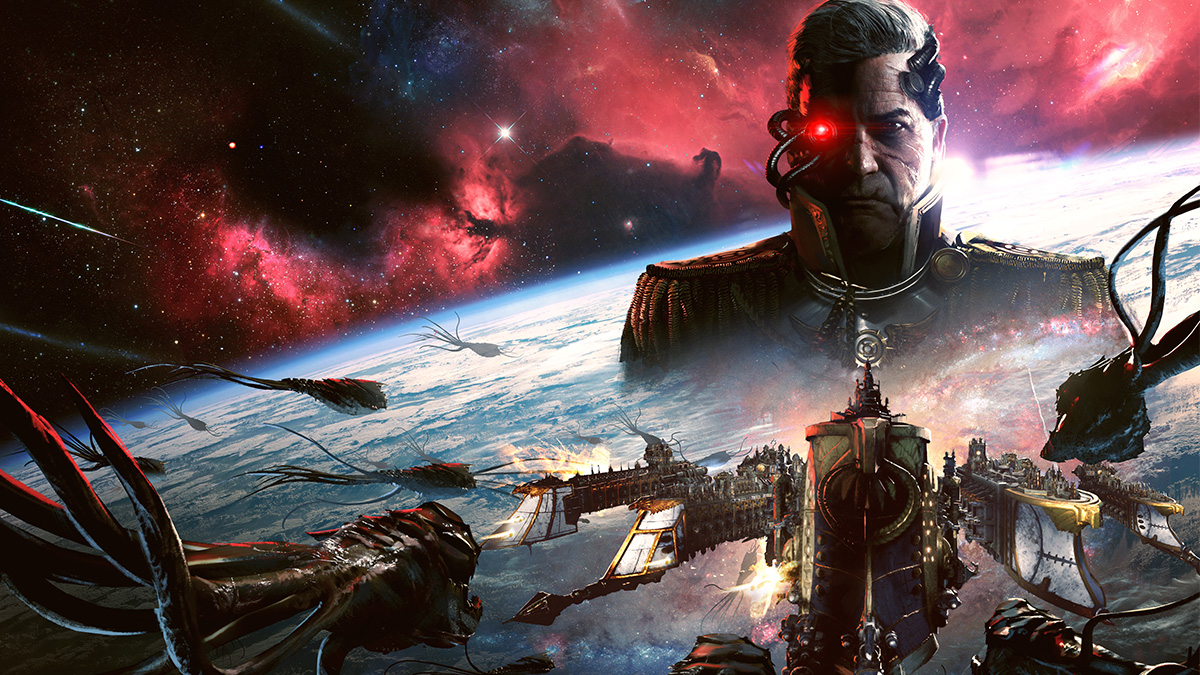 Developer: Tindalos Interactive
Publisher: Focus Home Interactive
Platform(s): PC
From sports stadiums to the galactic conflicts of the 41st millenium, Battlefleet Gothic: Armada 2 is also a representative of a surprisingly rare type of strategy game — tactical space combat — as well as being a rare Warhammer 40K game to include elements of grand strategy. Just like Blood Bowl, this is also an adaptation of a Games Workshop game of the same name (without the Armada part) that takes a real-time approach to the source material, rather than turn-based. Players will find online only multiplayer modes, including small-scale skirmishes and large cooperative campaigns.
The strength of Armada lies in its intense tactical action and excellent faction variety. All source material space navies make an appearance and each has its own playstyle, allowing for a wide variety of tactics and creative approaches to the visually stunning ship-to-ship combat.
In addition to suffering from an inherent intimidation factor due to micro-intensive combat controls, Armada's biggest multiplayer issues come from a lack of competitive options, such as replays and leagues, as well as a half-baked progression system. Nonetheless, its stunning tactical battles make the multiplayer skirmishes all the more intense and satisfying, helping Armada 2 become the premier space combat game to make the cut.
11. Factorio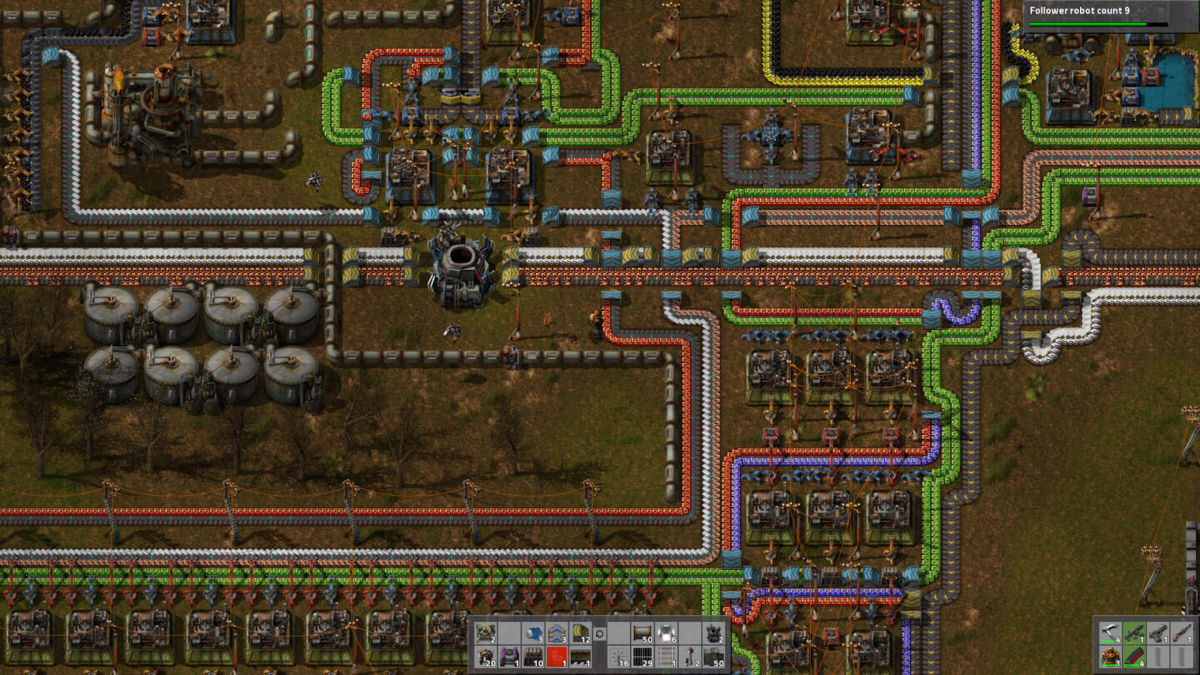 Developer: Wube Software Ltd.
Publisher: Wube Software Ltd.
Platform(s): PC, macOS, Linux
In some ways, Factorio is similar to Carrier Command 2 in that players act as crew members who must physically interact with game elements to make progress. Only instead of commanding a carrier, players will find themselves on an alien world tasked with creating a base of operations, collecting and managing resources, and fighting off other teams of players or swarms of aliens. Factorio has online PvP and cooperative modes, as well as local network connection options.
Factorio's main strength is the ability for a huge number of players to participate in any one playthrough. This translates to an incredibly active gameplay environment where there's always something to do and roles to fill, including helping others lay out production lines, placing resource extractors, and defending from raiders.
Factorio never really goes beyond its premise and can feel repetitive or grindy as teams work through the tech tree and unlock new items that unlock new items and so on. However, the massive player count and the solid potential for collaborative decision-making gives Factorio a unique twist on management and base-building games.
10. Crusader Kings 3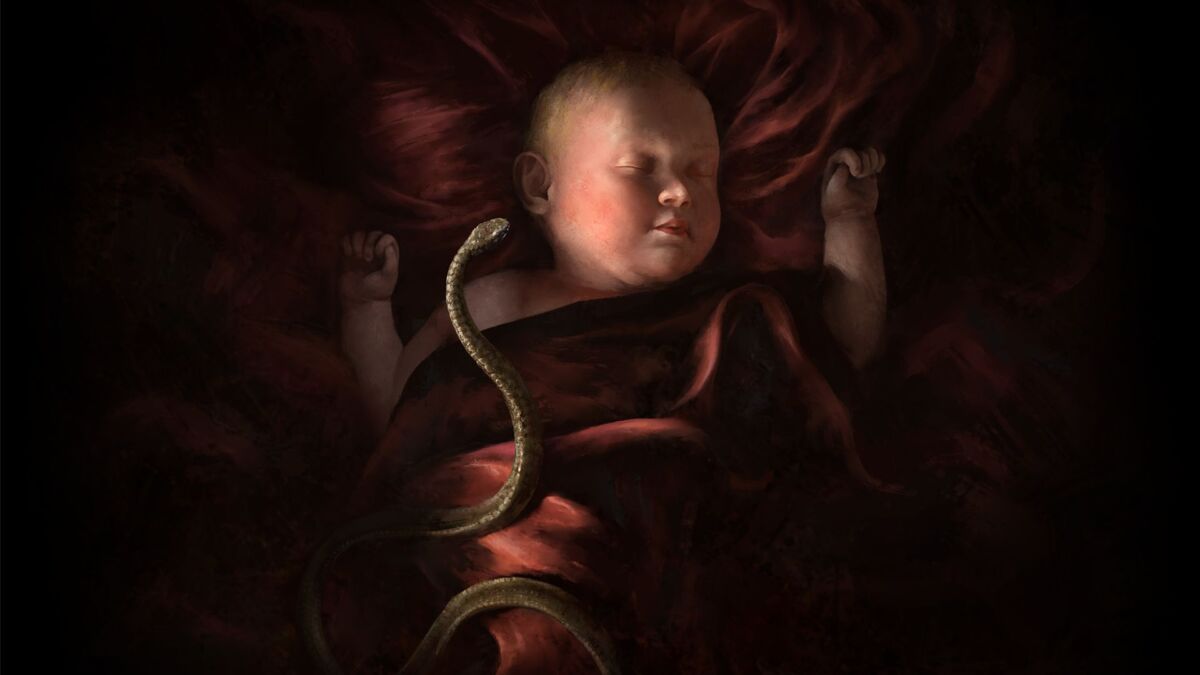 Developer: Paradox Development Studio
Publisher: Paradox Interactive
Platform(s): PC, macOS, Linux
Not all multiplayer strategy games focus on stressful competition. Role-playing games can also be as fun and compelling as head-to-head clashes, with Paradox's Crusader Kings 3 focusing the attention squarely on the exploits and lives of royal families during the Medieval period. The game only has online-exclusive multiplayer campaigns.
Crusader Kings 3 boasts an incredible scale where players can choose to be either a lowly duke or take the role of a king with many vassals at their command. Luckily the focus on characters and their relationships doesn't take away too much from the economic, military, and religious strategic elements, providing a pretty well-rounded experience.
Playing competitively can be rather difficult in Crusader Kings' multiplayer due to the inherent inequalities found in the game's world, which will necessitate games with good sportsmanship and communication, as well as a greater reliance on role-play. As Crusader Kings 3 is one of the more accessible Paradox grand strategy games, finding a good group of players to engage in Medieval shenanigans will lead to some of the most memorable multiplayer sessions of any game, regardless of genre.
9. Supreme Commander: Forged Alliance
Developer: Gas Powered Games
Publisher: THQ, Square Enix
Platform(s): PC
One of the oldest games to make the list, Forged Alliance stands the test of time as one of the best multiplayer industrial warfare RTSs of all time. Though the official multiplayer servers have since been abandoned, the fan-led Forged Alliance Forever project and third-party client, which are quite easy to download and set up, carry on the game's legacy with regular updates, additional modes, and features. Currently, there are online-only modes with LAN multiplayer also being supported.
Forged Alliance's highlights are its awesome faction design, excellent use of combined arms warfare tactical design, and unique resource stream economy system. Not to mention, Forged Alliance was ahead of its time in illustrating the scale of combat that would include tiny ant-like tanks and fast-moving aircraft, alongside lumbering experimental units and dangerous nuclear missiles.
Time has taken its toll on Supreme Commander however, as the game is poorly optimized to run on modern systems and players will regularly notice large-scale matches chug along and slow to a crawl. Technical issues aside, Forged Alliance remains one of the greatest and most unique multiplayer RTSs still kicking around.
8. Old World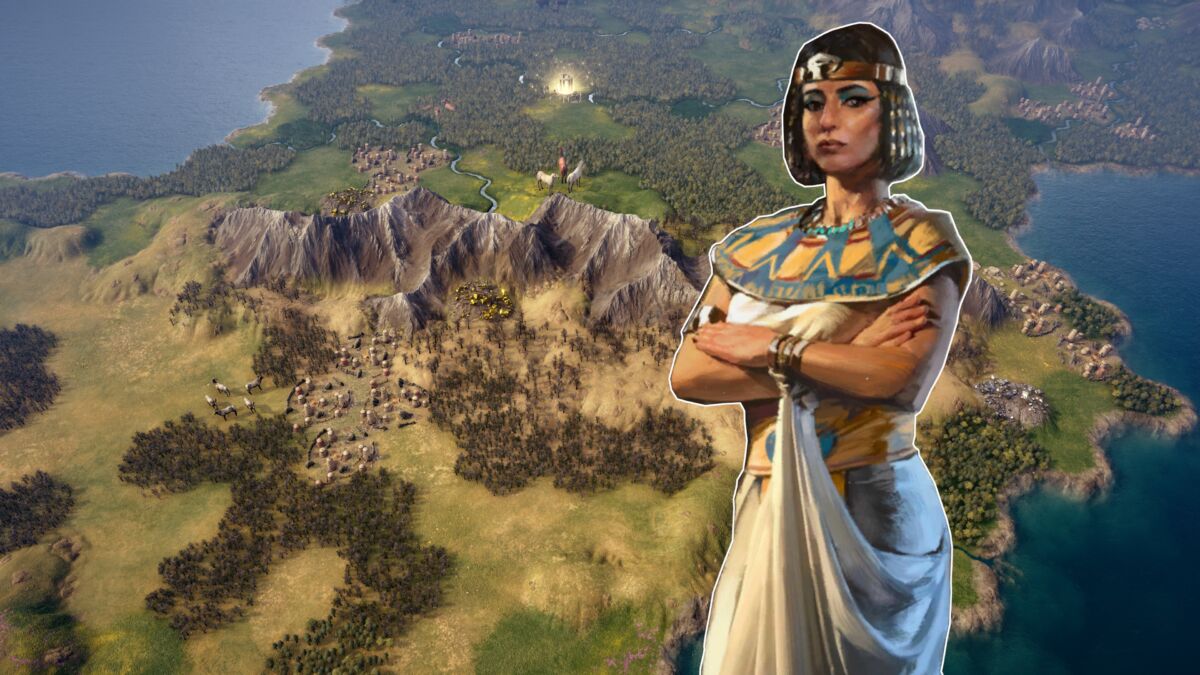 Developer: Mohawk Games Inc.
Publisher: Mohawk Games Inc.
Platform(s): PC, macOS
Of the big three modern historical 4X strategy games (Civilization 6, Humankind, Old World), the lattermost is best optimized for the multiplayer experience. The biggest reason is that the developers at Mohawk Games included an incredible amount of customization options and modes for setting up and playing matches. Modes include standard online PvP and cooperative play, as well as offline hotseat and a huge number of turn type settings for maximum player convenience.
Old World also does an excellent job of adding fresh new systems to the tried-and-true formula found in the Civilization series, such as characters and dynasty management and an intriguing orders action point system. In addition, Old World's focus on Iron Age Antiquity for the game's setting gives the multiplayer experience additional layers of historical depth compared to its counterparts.
Mohawk's game certainly isn't a looker, with a graphical style barely equivalent to Civilization 5, let alone 6, and a poor tutorial doesn't do any favors for the game's wider appeal. Wading through these setbacks, players will find a highly engaging and unique multiplayer experience that is worth the effort to learn.
7. Stellaris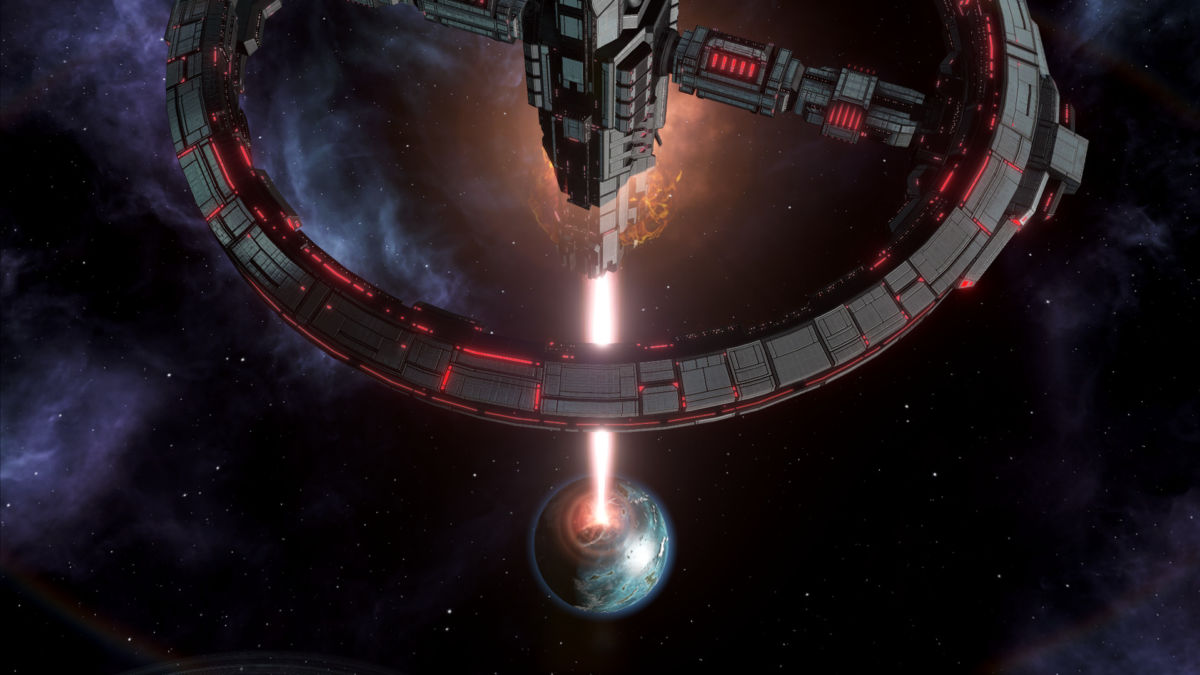 Developer: Paradox Development Studio, Tantalus Media
Publisher: Paradox Interactive
Platform(s): PC, macOS, Linux, PS4, Xbox One, Xbox Series X | S
From the early days of the Iron Age to the vastness of space in the far future, Stellaris is one of the most grandiose strategy games ever. The sheer amount of interlocking systems at play will make any player's head spin from excitement and some from being overwhelmed. Just like Crusader Kings 3, the only multiplayer offering is an online campaign.
Stellaris delves into the depths of empire management and expansion as much as Crusader Kings 3 spends its time developing its characters. Unlike many of the other Paradox grand strategy games, Stellaris is a true 4X game where players will start out on a relatively equal playing field, which in turn makes the multiplayer experience more competitively viable.
Just like its Medieval cousin, Stellaris is best played with a good group of friends or a stable multiplayer community for consistently fun matches, but unlike Crusader Kings, at times it can come across as a soulless spreadsheet simulator. Nevertheless, Stellaris' empire creation system and wide range of victory options makes it one of the best multiplayer strategy games of all time.
6. Age of Wonders: Planetfall
Developer: Triumph Studios
Publisher: Paradox Interactive
Platform(s): PC, PS4, Xbox One
What do you get by crossing Old World and Stellaris into a focused planetary sci-fi 4X grand strategy game? Obviously, you get Age of Wonders: Planetfall, the most recent Age of Wonders title and its first foray into sci-fi. Planetfall offers a wide array of online modes and turn settings, as well as offline hotseat.
The game's biggest strengths can be found in its turn-based tactical combat system and overall game customizability. Players can really let loose their creativity when trying different combinations of factions, secret technologies, and hero kits.
The result of Planetfall's faction and technological flexibility does leave each individual faction somewhat lacking in identity and interesting mechanics, in addition to the strategic layer not providing as much engaging decision-making potential as the combat. Despite these minor issues, Planetfall's multiplayer flexibility, highly varied and challenging combat, and curious setting make it an excellent multiplayer experience to sink many hours into.
5. Age of Empires 2: Definitive Edition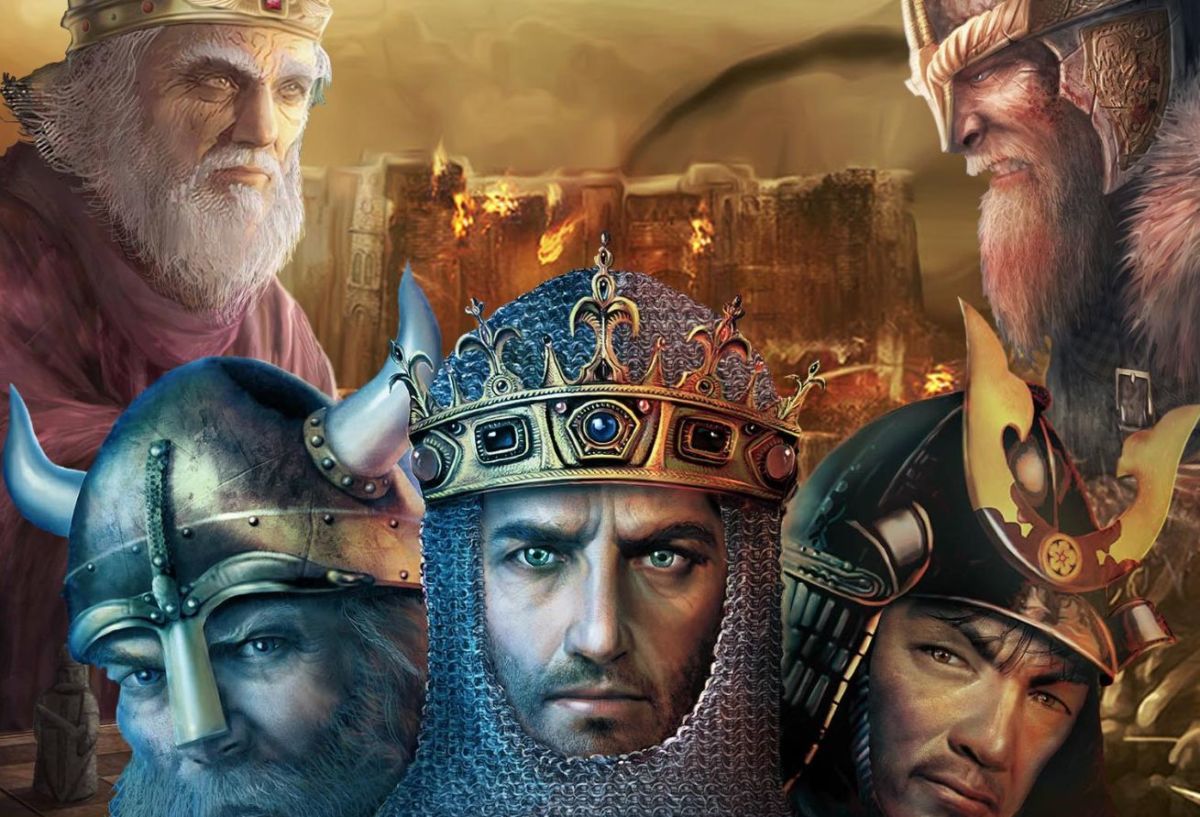 Developer: Forgotten Empires, Wicked Witch Software, Tantalus Media
Publisher: Xbox Game Studios
Platform(s): PC
Tactical RTS games tend to be specifically tailored for multiplayer and many games taking this approach succeed with flying colors. Age of Empires 2 is one such game and it also happens to be one of the old pillars of the classic RTS sub-genre where players have to manage not only troop movements and combat, but also resource extraction and base building. For modes, the game has online PvP and cooperative modes, as well as options for LAN connection.
Age of Empires 2 lends itself quite well to competitive multiplayer due to the demanding micro-intensive gameplay requiring players multi-task with all aspects of their faction, leading to an incredibly high skill ceiling. Moreover, the game has a solid number of historical factions that introduce minor twists to the gameplay, enticing players to switch up their tactics and think creatively.
Such a focus on fast-paced, multi-faceted competitive gameplay means the game can be intimidating and stressful due to the constant action on all fronts with little room for a break to breathe. However, this is simply a part of the real-time strategy experience in multiplayer and makes Age of Empires highly replayable, if you can wrap your head around everything or not burst a blood vessel in the process.
4. Total War: Shogun 2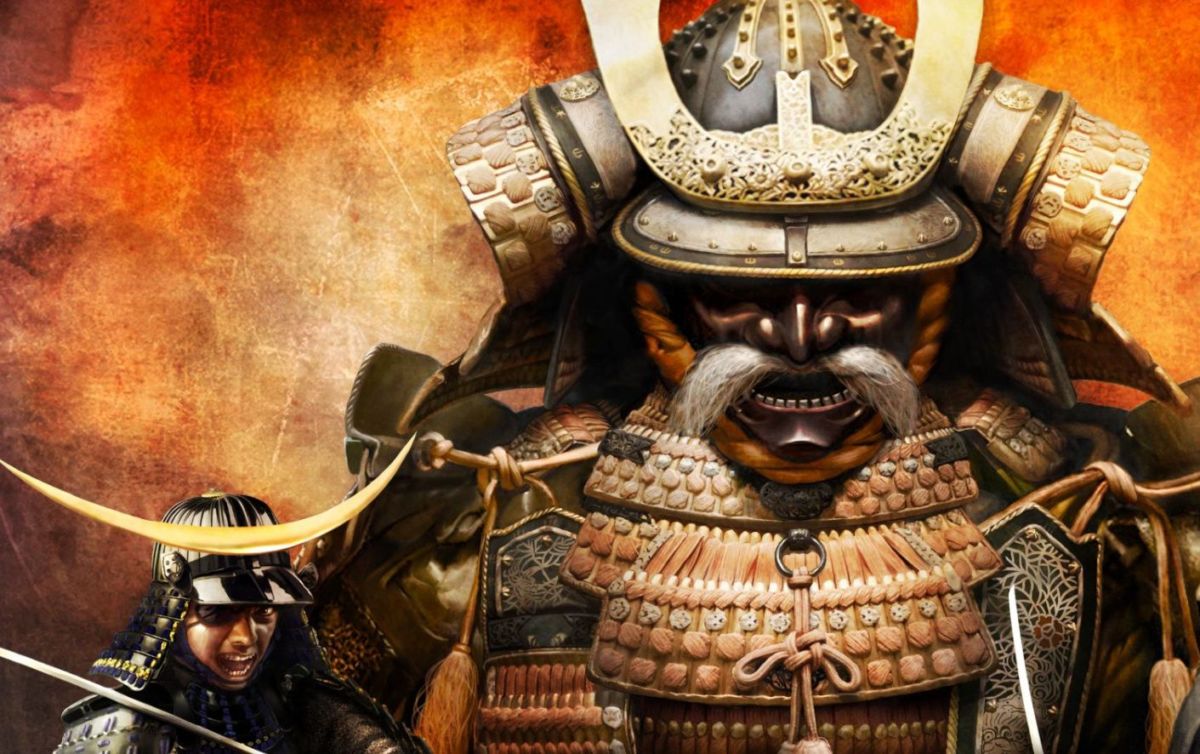 Developer: Creative Assembly
Publisher: Sega
Platform(s): PC, macOS, Linux
Stepping away from base building, the Total War series is known for its awesome turn-based strategy and real-time tactical hybrid design. Shogun 2 happens to be the best representative of the series' multiplayer offerings on both levels of the game, though Warhammer 2 comes really close with its magic systems and bonkers faction and unit variety. Shogun 2 offers online only competitive and cooperative modes.
Shogun 2's focus on Sengoku Jidai (Warring States) Japan gives the game enough unit and faction variety to make both battles and campaigns tight, bloody, and captivating affairs. However, the game's greatest multiplayer strength is its Avatar Conquest mode where players level up their own daimyo (feudal lord) avatar, acquire veteran units, and engage in a large metagame clan war with groups vying for dominance over Japan.
There are some balance issues that truly keep Shogun 2's multiplayer from legendary status and the hectic fast-paced combat can be intimidating for new players to learn. That said, Shogun 2 still remains a top tier multiplayer strategy game for its setting and having the courage to bring something truly unique to the strategy genre.
3. Company of Heroes 2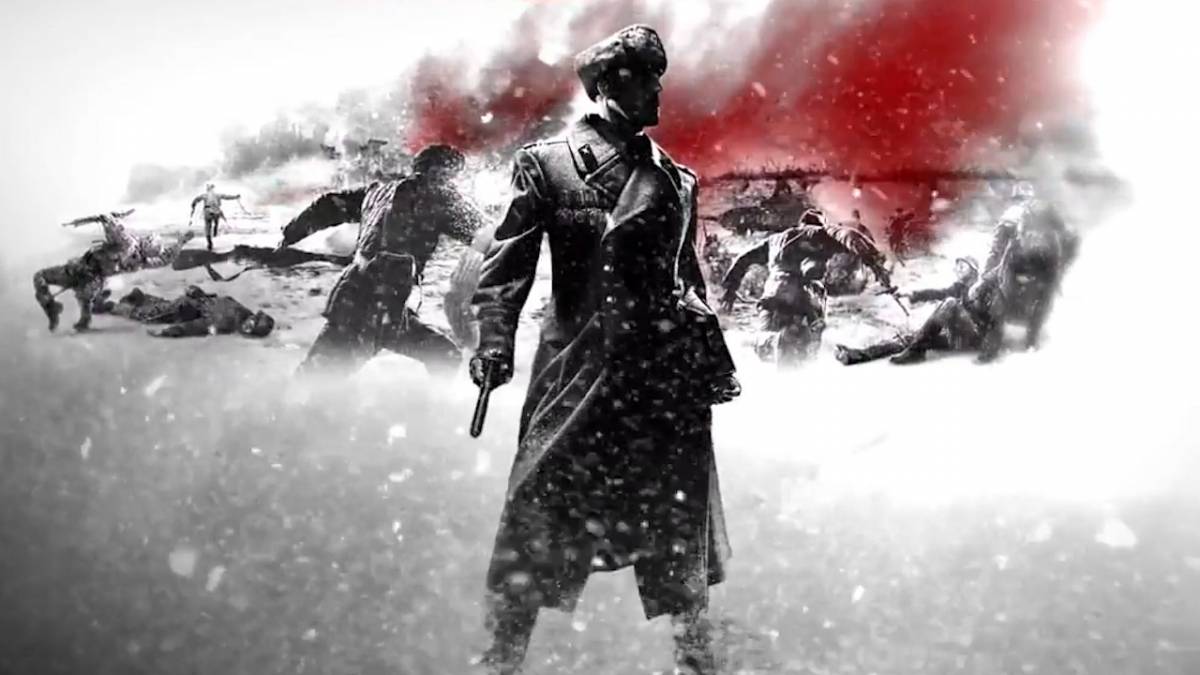 Developer: Relic Entertainment
Publisher: Sega, Feral Interactive
Platform(s): PC, macOS, Linux
With the classic RTS genre shifting to the background, it's up to developers to innovate and try new things to keep RTSs on their high pedestal. Relic's Company of Heroes series still roots itself in classic RTS conventions but makes several key shifts that help it stand the test of time, unlike its predecessors, specifically minimizing base building and centering the game's action on unit command and control. The game provides only PvP and cooperative modes.
No question about it, Company of Heroes 2's multiplayer immediately grips players with the excellent faction and unit design, providing players a healthy variety of playstyles to learn and improve with. In addition, the combat has a similar level of micro focus as Age of Empires, which also leads to the game having a high skill ceiling and many hours of fun getting to that high level of skill.
Though it can be quite punishing for new players, Company of Heroes 2 has an addictive quality that'll easily engross players and make them spend increasing amounts of time figuring out build orders and squad tactics. Not to mention, the game has great support for competitive play, including leaderboards and seasonal rewards, which gives it that extra leg up over many multiplayer strategy games on the list.
2. Wargame: Red Dragon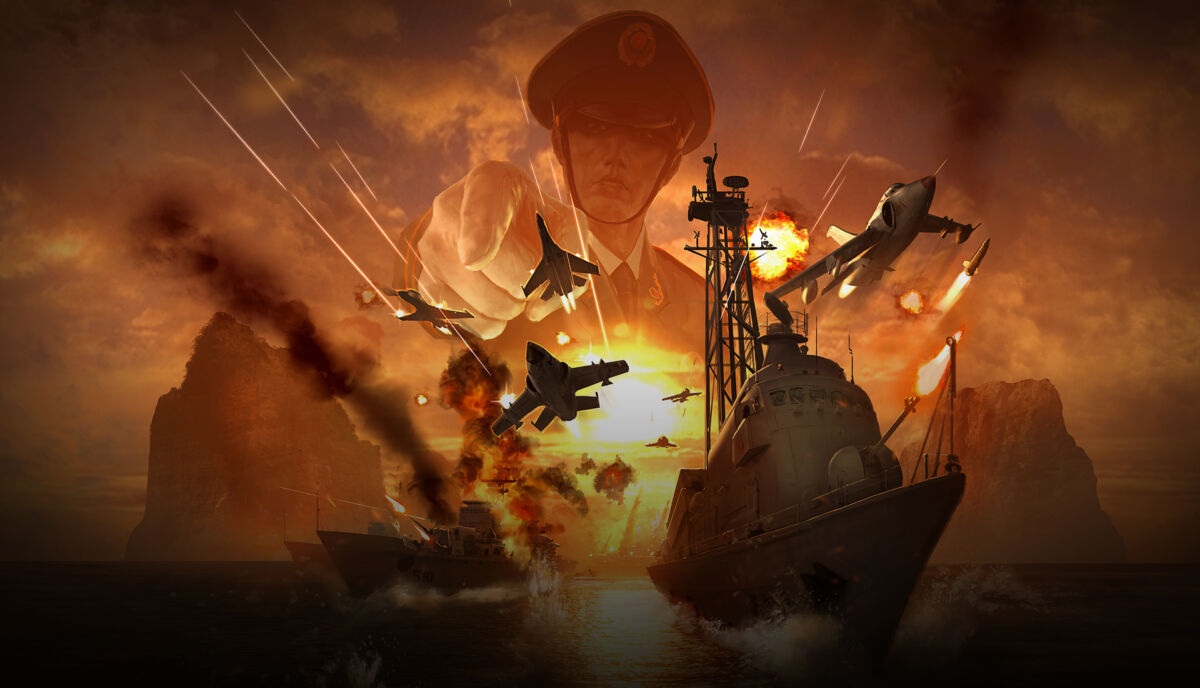 Developer: Eugen Systems
Publisher: Eugen Systems, Focus Home Interactive
Platform(s): PC, macOS, Linux
These last two entries are interchangeable due to just how excellent they both are as multiplayer strategy games. If Company of Heroes 2 took a step forward with the classic RTS genre, then the Wargame series leaped forward, as it removed base building almost completely and massively ramped up unit-centric tactical gameplay. Red Dragon includes a solid variety of online only PvP and cooperative modes.
Red Dragon stands out from the rest with its criminally underrepresented Cold War setting, as players take command of armed forces from across the globe and engage in spectacular combined arms battles. The sheer variety of factions and units can't be beaten by any game mentioned previously, which gives players an incredible amount of freedom to explore different playstyles and tactics.
This does lead to Red Dragon easily overwhelming new players, but the combat is just as addictive as Company of Heroes, if not more so. The potential for role-playing and collaborative decision-making is also present, which, when combined with the high skill ceiling of compelling unit command gives Red Dragon a quality most others only dream of reaching.
1. Steel Division 2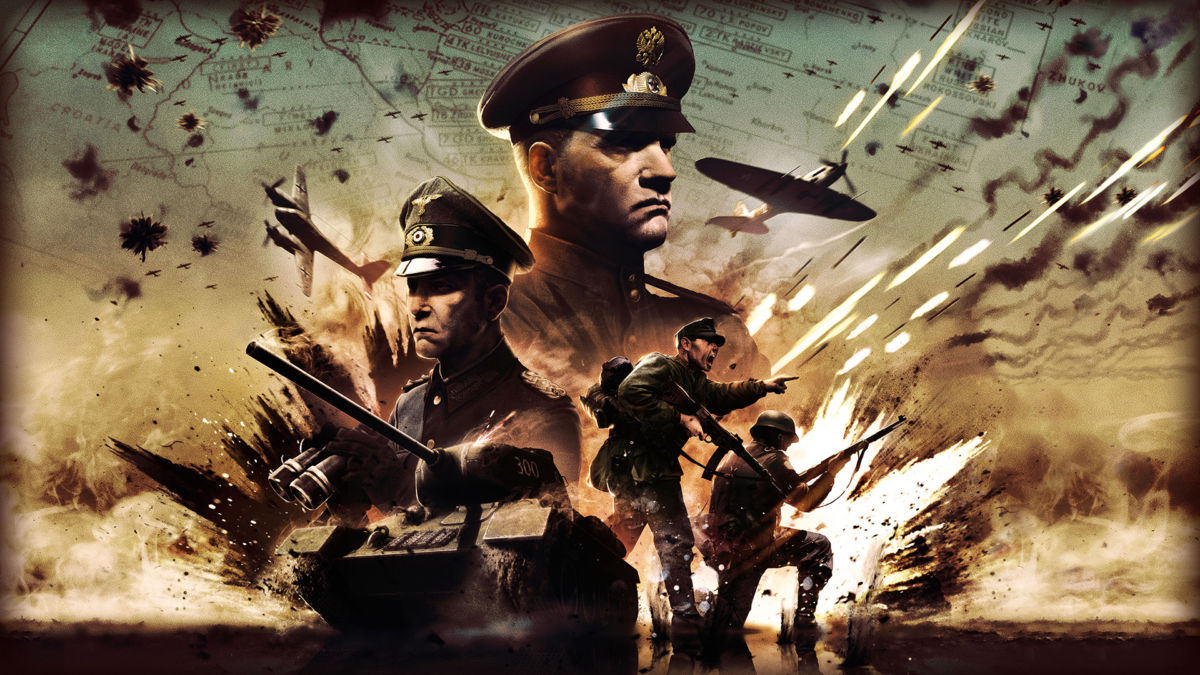 Developer: Eugen Systems
Publisher: Eugen Systems
Platform(s): PC
Steel Division 2 loses out to Red Dragon with its setting and unit variety, but more than makes up for it with significant quality-of-life improvements and availability of modes. It so happens that the Steel Division series is the work of the same developers as Red Dragon and serves as its World War 2-set spiritual successor. Steel Division 2 brings online only competitive and cooperative modes.
Steel Division's tactical gameplay is very much the same as Red Dragon, but it's the presence of historical scenarios and the competitive and cooperative Army General campaigns that really carry the day.
Aside from its Cold War-set cousin, Steel Division 2 is the only place to experience the epic battles and engagements of WW2 in both small-scale competitive and large collaborative modes. The variety of modes lets players find their right niche, as well as experiment with multiplayer offerings they may be less comfortable with.
The insane 10v10 matches alone are worth the asking price, which can also be found in Red Dragon, simply to experience the crazy action that happens across the entire battlefield. Steel Division 2's excellent campaign system and solid tactical combat, as well as respectful approach to modeling history and the deep tactical combat, make it the best multiplayer strategy game of all time.
READ NEXT: The History of Advance Wars
Some of the coverage you find on Cultured Vultures contains affiliate links, which provide us with small commissions based on purchases made from visiting our site. We cover gaming news, movie reviews, wrestling and much more.