The medieval period is an iconic part of European history, romanticized in the chronicles of King Arthur and portrayed in countless works across a wide range of media, from kitschy popcorn flicks to Saturday morning cartoons. Yet, notable video games set in the Age of Chivalry are surprisingly scarce. Sure, when it comes to medieval fantasy adventures with monsters and magic, the cup runneth over, but if you're looking for something a bit more grounded in reality — swords without the sorcery — you'll have to do some digging.
Or, you could strap on your favorite blademail and read this list we've put together of the best medieval games ever. Bear in mind that any PS4 and Xbox One games will also work on PS5 and Xbox Series X | S thanks to backwards compatibility.
The Best Medieval Games
15. Graveyard Keeper
Developer: Lazy Bear Games
Publisher: TinyBuild
Platform(s): PC, PS4, Xbox One, Switch, iOS, Android
The medieval period wasn't just about sword-swinging and kingdom-building, as the quirky management-sim Graveyard Keeper would like to remind you.
In Graveyard Keeper, you're a young man put in charge of managing the graveyard behind a church, which means you spend your days dusting off headstones and making space for the newly deceased. It's tough work for meager pay, but there are opportunities for the right enterprising mind to make big bucks.
Disgusting yet irrefutably charming, Graveyard Keeper is Stardew Valley as a medieval black comedy that asks you the real questions, like: do the dead really need all their organs? And why is burger meat so expensive when you've got all these cadavers laying around? Your answers to those questions and other ethical dilemmas will shape how you play the game and affect the lives of the villagers around you, too.
14. Stronghold Crusader 2
Developer: FireFly Studios
Publisher: FireFly Studios
Platform(s): PC
Stronghold Crusader 2 is the sequel to the 2002 medieval RTS that explored the Holy Roman Empire's multiple divinely-ordained campaigns for conquest into the Middle East. As the Stronghold name suggests, the series spotlights the logistical challenges and long, drawn-out standoffs of siege warfare.
Toeing the line between full-on castle manager and tactical action game, you'll spend as much time establishing economic stability as you will launching attacks on your enemy's base. The smaller maps ensure you'll be constantly competing with your foe for resources, which are always limited and cleverly positioned so that they're vital to launching a successful attack on the enemy castle.
Sieges are where Stronghold Crusader 2 really shines. Attackers must poke and prod to find chinks in their opponent's castle ramparts, replenishing the troops lost after every assault, while the defender works to keep structures in working order and make sure they have the resources to keep training defenders.
13. Chivalry 2
Developer: Torn Banner Studios
Publisher: Tripwire Interactive
Platform(s): PC, PS5, PS4, Xbox Series X | S, Xbox One
Chivalry 2 is an over-the-top gorefest that lets you chop off limbs and send heads flying with a swing of your blade.
The game is essentially a class-based shooter set in the Dark Age that swaps pistols and rifles for bows and swords. The combat is weighty and violent, and the focus on melee action forces players to get up in each others' faces. A well-placed strike can de-limb an opponent (which never gets old, by the way), leaving them open for a killing blow to the head or heart.
Despite the gruesome imagery, Chivalry isn't a game that takes itself seriously. In what must certainly be a nod to Monty Python and the Holy Grail, Chivalry 2 lets you fight even if you're missing limbs. It's impossible to keep a smile off your face when half the players in a match are running around with bloody stumps in place of appendages.
12. Anno 1404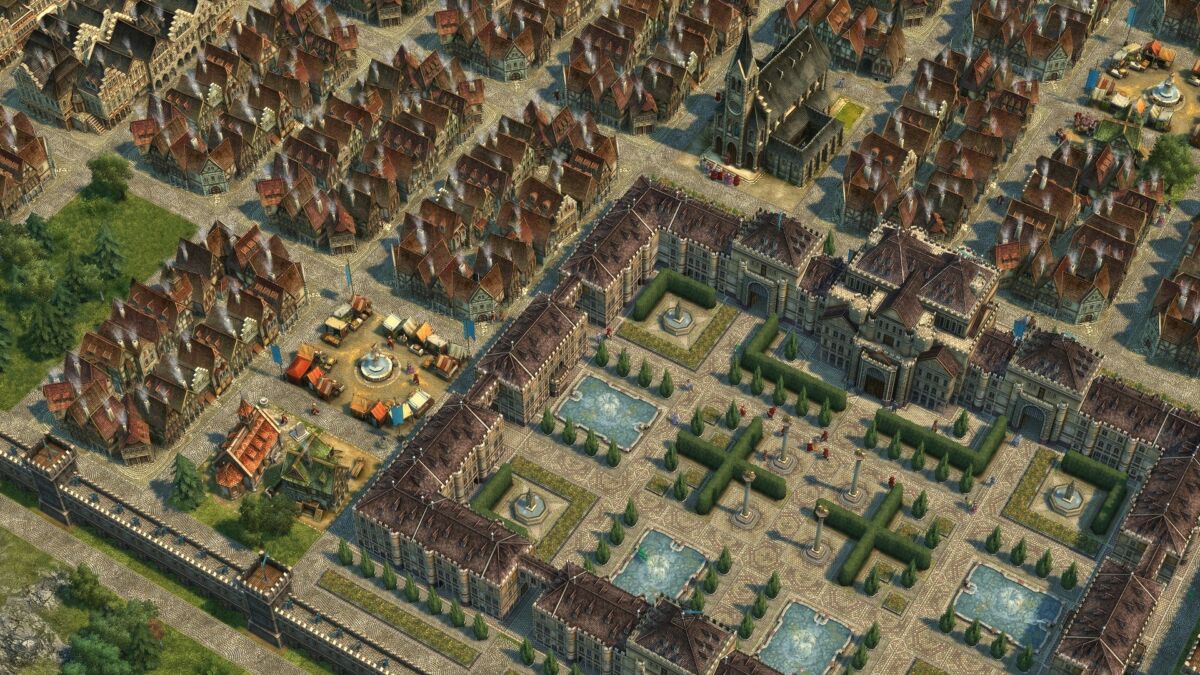 Developer: Ubisoft Mainz
Publisher: Ubisoft
Platform(s): PC
Anno 1404 is a city-building game that prioritizes economic dominance over military might. This means the majority of the game revolves around trade, and so you'll spend a fair chunk of your time constructing trade infrastructure, plotting routes, and setting up your ports for optimal wealth-building.
The city and trade management are challenging-yet-accessible, and 1404 does a great job of slowly ramping up complexity as the player masters its various mechanics. The game puts a greater emphasis on passive income than most other Anno titles by allowing the player to configure automated buy orders in their ports.
This essentially transfers micro-level buying and selling to the NPCs so the player can focus their energy on expansion and city building. And since it's set in a world before electricity, players don't have to worry about the power grid optimization that dictates city planning in later installments, making Anno 1404 the most approachable game in the series and an excellent introduction to the slow-paced, cerebral strategy series.
11. Life is Feudal: Your Own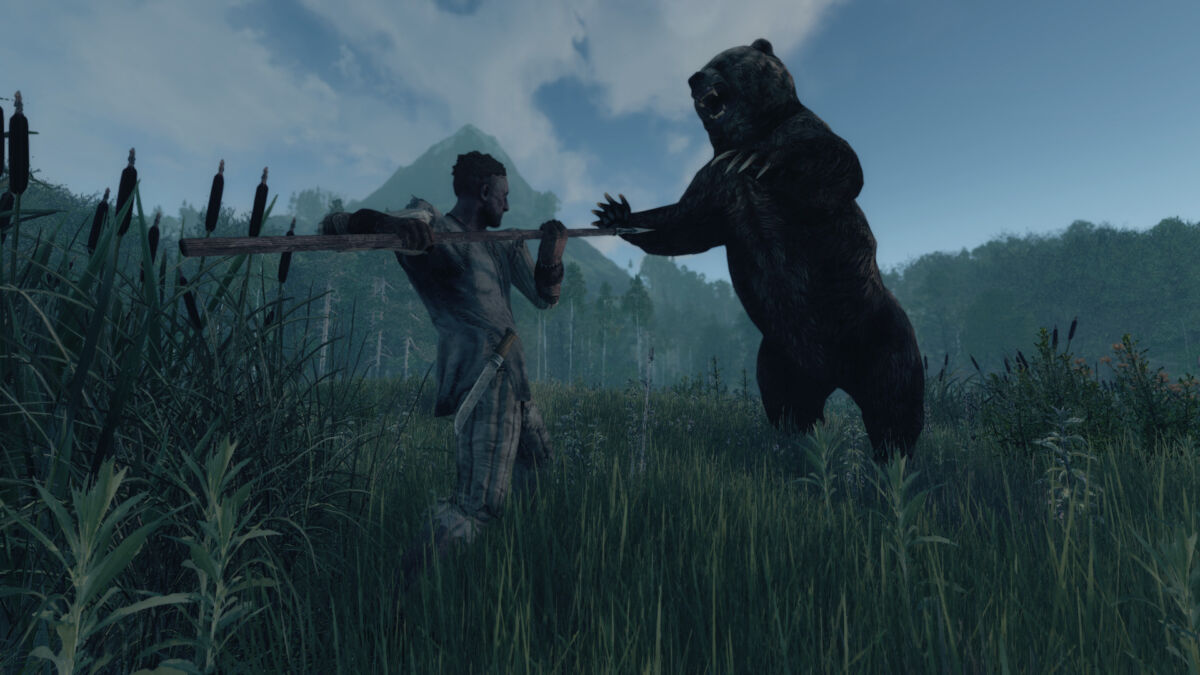 Developer: Bitbox Ltd.
Publisher: Bitbox Ltd.
Platform(s): PC
Life is Feudal: Your Own is a creative sandbox game set in the Middle Ages that follows a simple if controversial philosophy: make solo play so realistic that it becomes tedious. The whole point is to foster community by making collaboration the only viable way to create anything meaningful.
For instance, one of the first things you'll want to do is construct a home out of wooden logs. In most survival games, the next step would be to chop down some trees and collect enough logs to build your home. In Life is Feudal: Your Own, logs are massive and couldn't possibly fit in your limited inventory; the only way to build your home is to slowly haul the log to where you want to start building. Then you have to go back and do it all over again until you have enough to finally build some shelter.
Each server can hold up to 64 players, most of which will be working together to put together something cool. If you have the patience for this kind of slow, gradual sense of growth and progression, there's really nothing else like Life is Feudal: Your Own.
10. Knights of Honor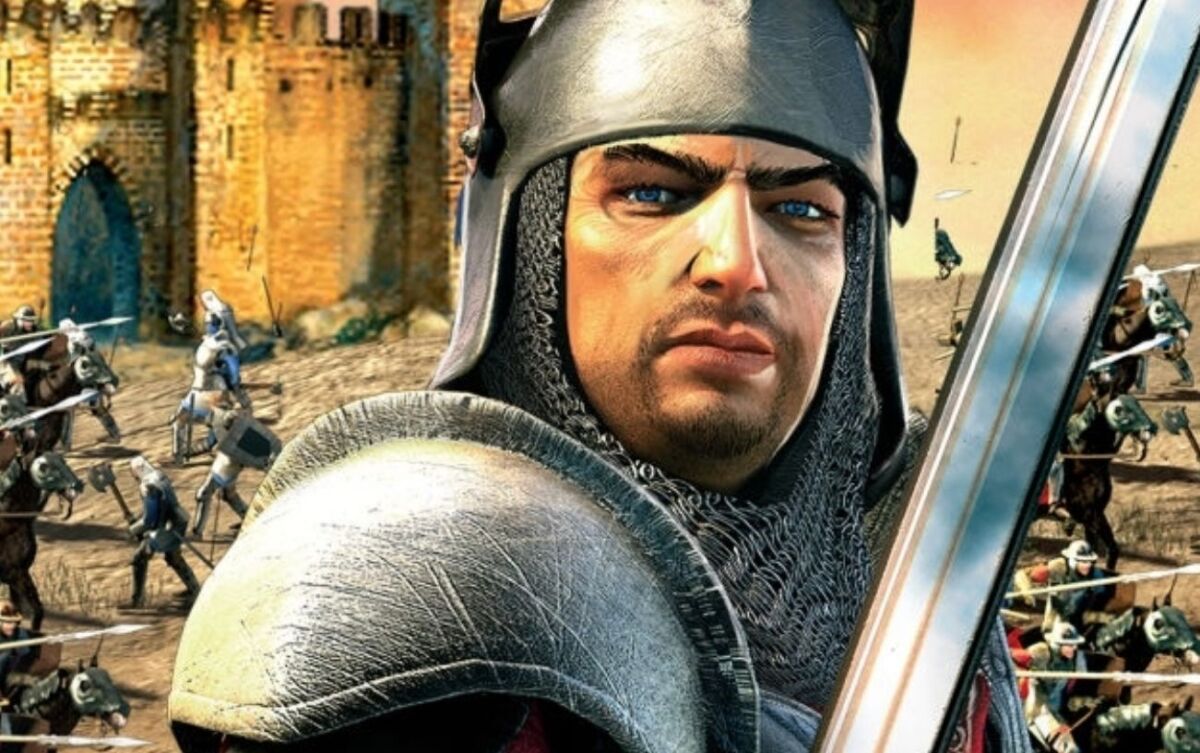 Developer: Black Sea Studios Ltd
Publisher: Paradox Interactive
Platform(s): PC
Knights of Honor is a criminally underrated strategy game that offers the multi-generational kingdom building of Crusader Kings with the real-time tactical battles of the Total War series. In fact, it sits somewhere between those two franchises as it's not nearly as complex as the former and far less combat-oriented than the latter.
You have one goal in Knights of Honor: become crowned the ruler of Europe. You can expand your territories and influence through conquest and make diplomatic agreements with other nations. There are also less direct methods for toppling your rivals, like dispatching your family members to infiltrate enemy courts or instigating riots in neighboring kingdoms. In all likeliness, you won't achieve total rule in a single lifespan, and so much of your time will also go to arranging political marriages to produce a successor to continue to chase that goal.
Knights of Honor is complex without being complicated, maintaining an approachability and intuitiveness that few other grand strategy games can match. Those looking for a less intense Crusader Kings should definitely check out this underappreciated gem.
9. Gloria Victis
Developer: Black Eye Games
Publisher: Black Eye Games
Platform(s): PC
This open-world sandbox MMORPG plonks you down in a vaguely south European town and, after a cursory explainer tutorial, gives you the freedom to, well, do whatever you want (though its quests certainly steer you toward a life of violence, you're free to ignore them).
Fans of classic MMOs from the late '90s and early aughts, like RuneScape and Ultima Online, will appreciate Gloria Victis' deliberate lack of handholding. It's a game that trusts its players to make their own way in the world, and provides the mechanics and economy to make non-combat professions as viable as killing cutthroats and thugs.
Those interested in more than personal achievement can explore the persistent global metagame involving the world's warring nations. Outside of the starter towns, open PVP rules apply, and the more patriotic players can engage in that endless conflict by laying siege to and capturing enemy buildings and strategic sites.
8. Conqueror's Blade
Developer: Booming Tech
Publisher: MY.GAMES
Platform(s): PC
This free-to-play medieval tactical action game is best described as a multiplayer Dynasty Warriors with the rudimentary tactical commands of Mount & Blade. You play a commander leading a unit of up to 40 AI troops into battle in feverish 15v15 PVP skirmishes.
Like any good free-to-play game, there's a staggering amount of customization options to unlock in Conqueror's Blade. You determine the troop types that comprise your battle unit, picking from a diverse selection of foot soldiers and siege machines to put together a team composition best-suited for the combat scenario you plan to jump into. Your character itself can be configured in a multitude of ways, allowing for a diverse range of play styles, from backline supports to tanky vanguard brawlers and everything in between.
What distinguishes Conqueror's Blade from the other team-based PVP games on this list is its persistent character development. Your character slowly grows in strength and you gradually unlock better armor and weapons in the weeks and months you spend playing Conqueror's Blade. That sense of steady, constant growth means playing the game is always rewarding, if a bit grindy.
7. For Honor
Developer: Ubisoft
Publisher: Ubisoft
Platform(s): PC, PS4, Xbox One
For Honor is a game that gets right to the heart of why we love the Middle Ages: armor-clad champions locked in melee duels to the death.
In For Honor, you play as a viking, knight, samurai, or Wu Lin warrior in point capture team clashes that feel chaotic and massive thanks to the presence of musou-like NPC armies that march ever-forward into battle. And just for a bit of cinematic sparkle, these AI warriors will form a rough circle when two players meet, making room for mano-a-mano face-offs pulled straight out of a spaghetti western (or schoolyard scuffle).
If you'd rather not deal with the capturing and defending of points, For Honor has game modes that focus entirely on player-versus-player contests of skill. Just be warned, there's no button mashing your way to victory here, so if you're new to the game, prepare to deal with a steep learning curve.
6. Kingdom Come: Deliverance
Developer: Warhorse Studios
Publisher: Warhorse Studios/Deep Silver
Platform(s): PC, PS4, Xbox One
Kingdom Come: Deliverance lets players experience the rare joy of being an illiterate peasant youth in 15th-century Bohemia. It weaves a complex tale of working class disempowerment, enhanced by a novel character development system that focuses on more than simply becoming a more capable fighter.
In this peasant protagonist's tale of vengeance, our intrepid hero must rub shoulders with nobility in order to track down and kill the blue-blooded villain who murdered his family. To do so, he'll have to earn the acceptance of the social elite by learning to read, ride horseback, and swing a sword. Bathing regularly is also highly recommended.
Kingdom Come: Deliverance's combat system is complex, punishing, and almost entirely skill-based, so the only way for our hero to become a better fighter is for you to become a better player. Your growth alongside his grants a trangibility to his gradual transformation from naive countryman to scholar warrior that few other games can match, making Kingdom Come: Deliverance one of the most immersive and best medieval games you'll ever play.
5. Medieval II: Total War
Developer: Creative Assembly
Publisher: Warhorse Studios/Deep Silver
Platform(s): PC
If you've never played a grand strategy game before, let Medieval II: Total War be your first. It offers the series' distinctive mix of real-time tactical action and grand strategy but with fewer unit choices. That means newcomers spend less time trying to wrap their head around optimal army composition and more time sending armor-clad soldiers with pointy sticks into battle.
Though Medieval II may not be as complex as other games in the series, that isn't to say it's an easy game to master. There are still a hundred and one things you have to juggle at once, like diplomatic negotiations, expanding your borders, training soldiers, and securing resources. Ignoring just one of those things can have a domino effect on the others, resulting in your kingdom languidly spiraling into irrelevance over the course of several in-game years.
If grand strategies have always felt impenetrable, then the simplified mechanics and war-oriented gameplay of Medieval II make it the perfect gateway game to a whole new genre. Check out the rest of the Total War games after, too.
4. A Plague Tale: Innocence
Developer: Asobo Studio
Publisher: Focus Home Interactive
Platform(s): PC, PS5, PS4, Xbox Series X | S, Xbox One
This personal drama tells the heartfelt tale of two orphan siblings struggling to survive at the height of the Black Death. Most of the titles on this list of the best medieval games have been power fantasies, but in A Plague Tale: Innocence, 15-year-old Amicia and her younger brother Hugo make for a refreshingly vulnerable protagonist duo.
Amicia and Hugo were never close before the arrival of the plague, but they're forced to trust one another in order to avoid their panic-stricken neighbors, Inquisition soldiers with a bloodlust, and the thousands upon thousands of plague-ridden rats.
At its heart, A Plague Tale is a series of stealth-based escort missions in which Amicia must sneak Hugo through their plague-ravaged town. Amicia and Hugo need one another to get past obstacles and solve the puzzles that block their path to freedom, which is a simple enough gameplay loop that anyone can pick up and start enjoying A Plague Tale.
The grim setting and intense, sometimes heartbreaking story are what really make A Plague Tale a game worth experiencing. and those who love highly-cinematic, narrative-driven video games won't be disappointed.
3. Medieval Dynasty
Developer: Render Cube
Publisher: Toplitz Productions
Platform(s): PC
At first glance, Medieval Dynasty looks like little more than a sandbox survival game in the vein of Rust. You spawn somewhere in a randomly-generated map and must forage for food to eat, find water to drink, and gather resources to craft tools to help you stay alive. Where Medieval Dynasty novelty lies in its city building mechanics, which allow the player to construct homes and structures that attract NPCs to their village.
There isn't much else to Medieval Dynasty beyond building and growing your village, but there's plenty of crafting options and end-game content to keep you occupied for weeks. Problem-solving, village planning, and exploration are all key to a successful late game.
More people mean more homes, and there's an endless push to expand your village's production capabilities as its population grows and demand for food and other resources rises. Fortunately, you can assign jobs to your townsfolk to help fulfill the ever-increasing needs of your growing medieval community.
2. Mount & Blade II: Bannerlord
Developer: TaleWorlds Entertainment
Publisher: TaleWorlds Entertainment
Platform(s): PC
In this open world sandbox series, you play a solitary warrior wandering the sprawling steppes of a fictional medieval world. With little more than a sword and a horse, players are free to forge their own path in this war-torn land, and through swordplay and diplomacy, can work their way up from a lowly bandit hunter to the head of their own kingdom. For gamers who enjoy emergent storytelling and real, discernible character growth, the original Mount & Blade was one of the best medieval games around.
The 2020 sequel Mount & Blade II: Bannerlord builds on the groundwork laid by the original, which, while ambitious and surprisingly deep, was rough around the edges. Bannerlords is bigger and better in almost every regard, with bigger battles, better presentation, and a cleaner interface than its prequel.
One drawback to the newer game is its smaller library of community-made mods. However, the quality-of-life changes introduced in Mount & Blade II make it difficult to go back to the earlier titles, so if you haven't played the original, you're better off jumping straight into the sequel.
1. Crusader Kings III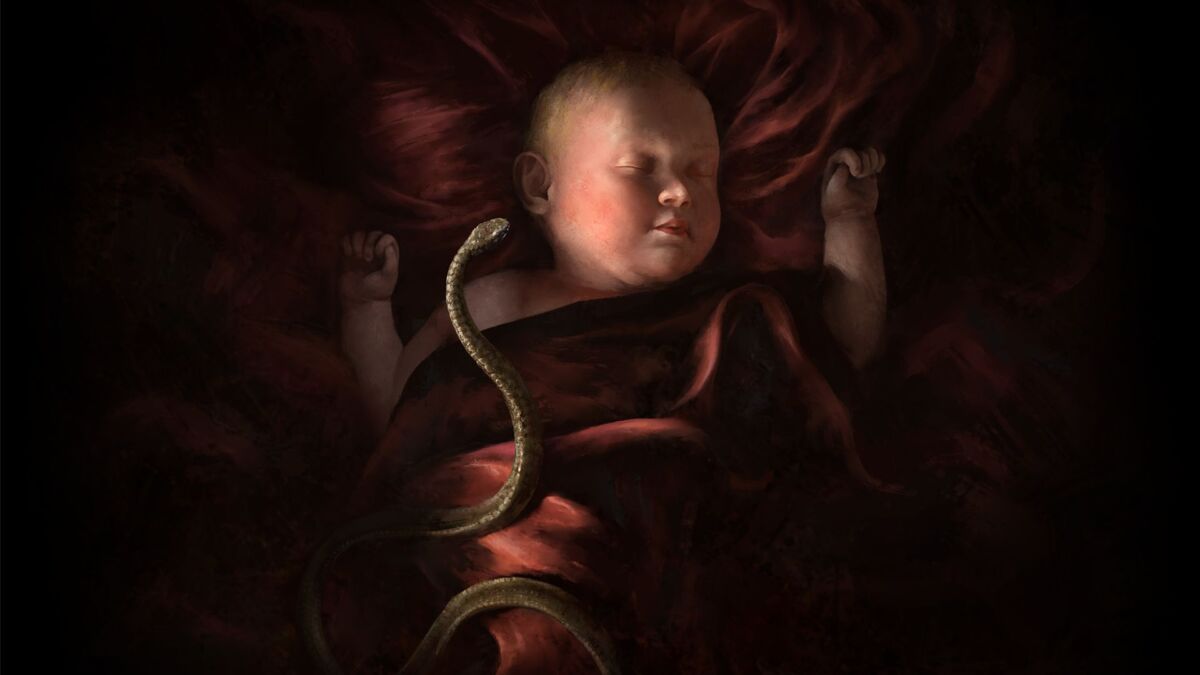 Developer: Paradox Interactive
Publisher: Paradox Interactive
Platform(s): PC
In the grand strategy game Crusader Kings III, it's all about keeping power within the family, occasionally through a bit of political subterfuge and an assassination or two. But most of the time it means enough intermarriage and inbreeding to turn your family tree into a circle.
Despite its grand scope, what Crusader Kings III really wants to do is tell stories about people. To that end, the developers at Paradox Interactive have created a virtual sandbox built atop a web of interconnecting systems that allow for complex emergent narratives to unfold across multiple royal generations.
To help you keep track of family relationships, the game comes with a nifty screen where you can see your ruler's lineage and which royal family they have family ties with. So the next time you think of declaring war on the ruler of Austria, maybe check to see which second cousin he married first, or you could be in for an awkward family reunion in the future.
READ NEXT: The Best Turn-Based Strategy Games of All Time
Some of the coverage you find on Cultured Vultures contains affiliate links, which provide us with small commissions based on purchases made from visiting our site. We cover gaming news, movie reviews, wrestling and much more.