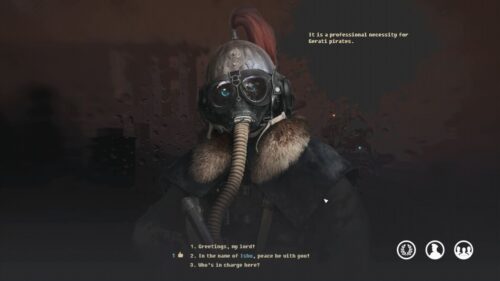 Long-standing franchises and established licences like Total War and Warhammer are currently dominating the strategy market, making it difficult for original IPs and indie developers to break into the market and leave a lasting impression. On top of that, large franchises and publishers have massive marketing machines and infrastructure to back their games up, taking up most of the attention and coverage. Can Konstantin Koshutin's HighFleet make a splash on its own merits and originality?
In HighFleet, players will take the role of a commanding officer of an expeditionary fleet with the desperate task of defeating an alliance of rebellious nobles. Players will command fleets of air ships on a strategic map, all the while growing their ragtag force by recruiting allies, managing cash and fuel, avoiding dangerous enemies, and engaging in small-scale action-oriented tactical battles.
There's nothing quite like the world found in HighFleet: a modern dieselpunk setting inspired by Imperial Russia, the Middle East, Persia, and Afghanistan in its aesthetics and lore. On the whole, the world-building is quite compelling (albeit a little intimidating and dense) with solid writing, plentiful contextual tooltips explaining lore, and a helping of interesting character choices through minor dialogue sections. For a strategy game leaning into its hardcore roots, there's enough character work and engaging conversations to dabble in light role-playing, which certainly helps with immersion and emotional investment.
The standout of HighFleet is undoubtedly its presentation. Though its 2D approach isn't overly impressive graphically, the aesthetics, artwork, ship designs, and UI elements all ooze with style and make the game's world feel realized, lived in, and grounded. The audio design is just as good as the visuals with impactful weapon sounds alongside the fun and immersive clinking and clanking of interactions, making the player feel like they're on the cramped bridge of their flagship, and solid, if limited, voice acting.
The lasting success of any strategy game rests on its gameplay and HighFleet definitely delivers on that front. All the gameplay elements together, both tactical and strategic, make the game complex, challenging, and addictive. Fans of games like Battle Brothers will find a lot of what made that game great in HighFleet as well.
Probably the most engaging component of HighFleet's gameplay is the tactical combat. It's fast-paced, intense, and doesn't overstay its welcome — in fact, it could've probably even been a bit more prominent. It helps that the AI is relatively competent and can legitimately threaten the player, though mostly with sheer numbers, creating a bullet hell environment a la Enter the Gungeon. The controls are simple enough, with a few minor oddities, to allow players to quickly pick up on the action and instead focus on experimenting with the vast variety of ships, weapons, and countermeasures to best fit their playstyle.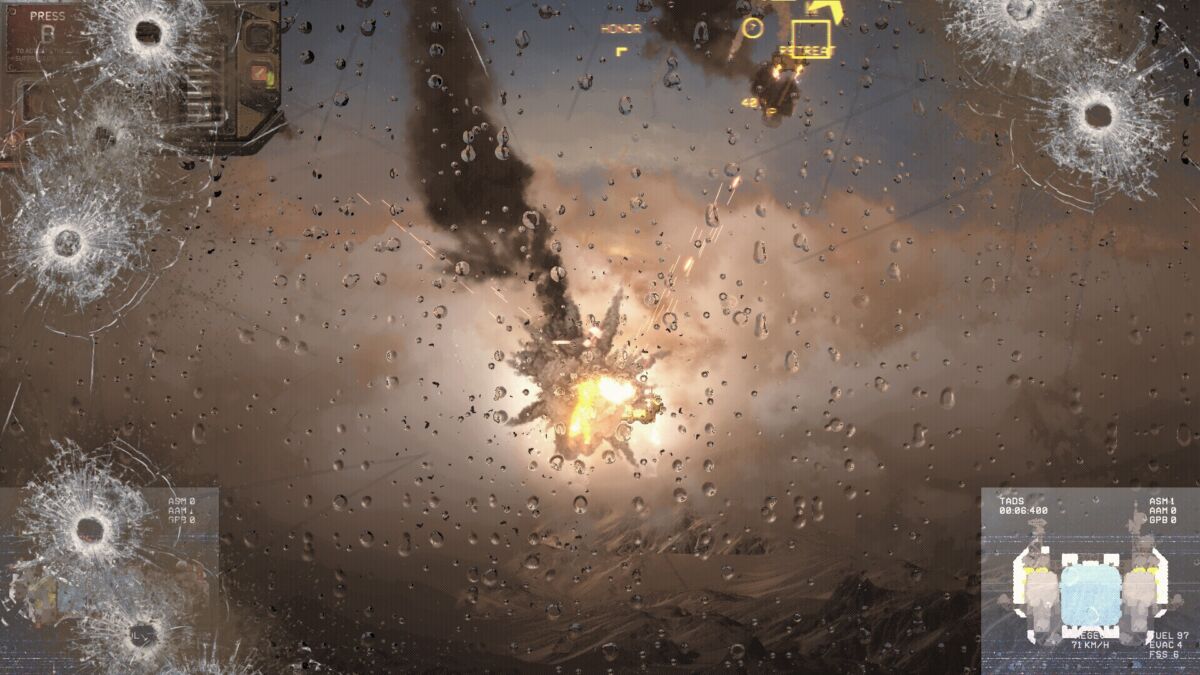 The dev team chose to limit player control to a single ship at a time, with the option of cycling them for new ones if available in the squadron. This makes the tactical mode action heavy and can make the player feel like an absolute badass when they defeat a dangerous enemy squadron with a rinky-dink interceptor. However, these engagements at times can get a bit too punishing if the player isn't careful.
Given the rest of the game's complexity, there's a missed opportunity for even more added depth to the combat, leaning in more on real-time tactics with multi-ship control. As it currently stands, HighFleet is quite fun and players won't get enough of it.
The strategic layer of HighFleet is the meatiest part of the game thanks to the sheer amount of systems players have to consider and deal with, as well as the freedom with which players can approach the campaign. First off, the map is quite massive and players need to be ready for a lengthy trek across the desert, choosing from several routes and balancing both resource efficiency and avoiding enemy fleets.
In addition, the map is randomly generated every time players start a game, giving HighFleet a roguelike structure. As players find and unlock new ships in each of their playthroughs, they'll have the option to bring them in their starting fleet in future campaigns. Unfortunately, the game sorely lacks an explicit map seed generator for players to share with the community or return to a particularly interesting map.
Generally, the mechanics of fleet movement and reconnaissance, resource management, and ally recruitment all work effectively together, giving players great opportunities for complex and engaging strategic decision-making. However, there are a few systems at play that don't quite gel as well and can lead to some tedious repetition and frustrating confusion.
The weakest of the systems is the timed radio interception minigame, which will quickly get repetitive and tiring due to its inefficient design. Admirals will have to manually select every detection component of the radio signal (wavelength, direction, frequency) and use the incredibly slow mouse wheel scroll to find the right radio frequency value. It's gimmicky, tiresome, and an integral part of in-game reconnaissance as "Auto-Intercept" offers less rewards, meaning you'll get sick of it.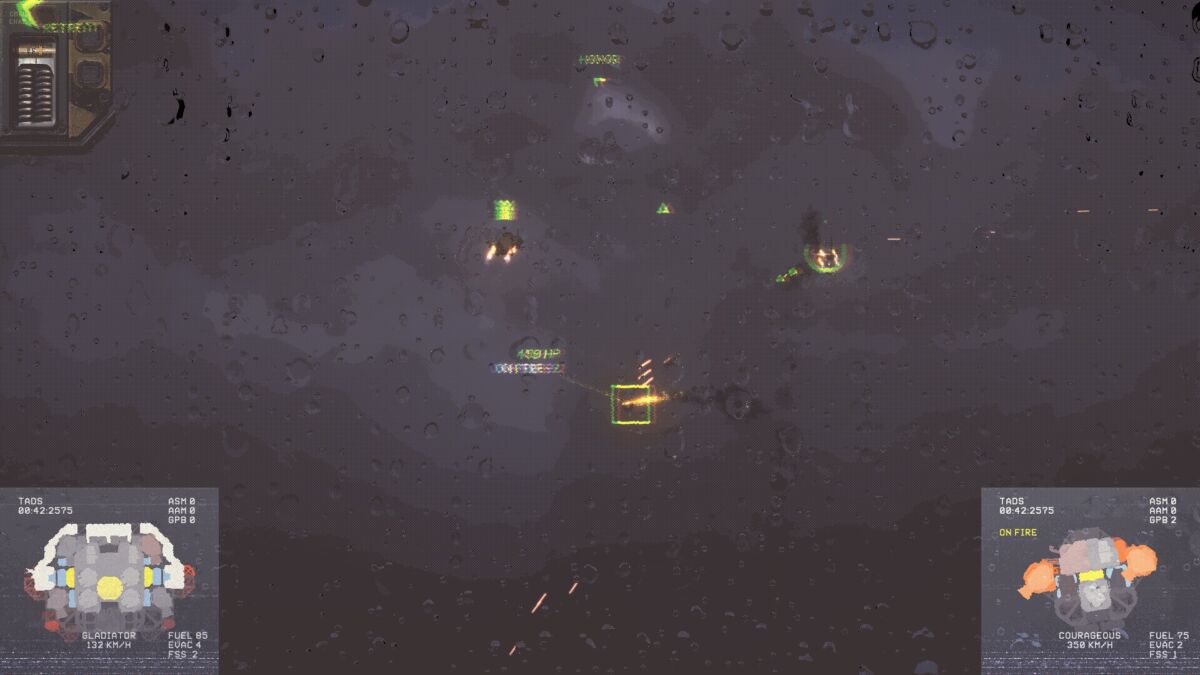 The character conversation system is also mixed in its implementation, despite the innovative idea of it being a mini card-game. When meeting potential allies to recruit, players will have to compose a convincing speech and give prized gifts with random cards from a small deck to recruit an ally. The issue is that the game is quite obsessed with withholding even small bits of relevant information, which inadvertently makes this recruitment minigame feel like a guessing game, rather than a tactical skirmish of wits and arguments.
Aside from some minor gameplay issues, there are only three moderate concerns that keep this game from being great: lack of sensible automation, questionable information presentation, and a mixed UI. This game is clearly trying to be more hardcore with a lot of systems meant for maximum immersion and potential for micromanagement (lots of manual controls, as an example). However, from a game design and even a lore perspective, some of these features are to the detriment of the game's fun and accessibility factor.
In regard to automation, there's a lack of automated systems mostly in smaller elements, such as landing, easy fights, and even the radio signal minigame. Some automation options would've definitely reduced some of the tedium and repetition and kept the game's pace more consistent.
On the topic of information presentation, there are some elements in HighFleet that beg explanation, or at least more information to get the player more involved, while also reducing unnecessary tedium. The biggest culprit is ship construction as it's a complete enigma and there's absolutely no in-game tutorial that even mentions ship design in passing, making it almost entirely inaccessible to anyone interested in experimenting with their own designs.
Oddly enough, the in-game tutorial is generally well paced out and fits quite seamlessly into the player's progress, making the lack of a tutorial on ship design all the more baffling. The UI is cluttered and sometimes hard to read, exacerbated by a lack of UI scaling and customization options.
Other than these accessibility issues, HighFleet ran well with only minor rare frame drops when panning around the strategic map or from perspective shift from one screen to another. The game isn't that taxing and has a very generous specification requirement, meaning that most low to mid level systems should be able to run this game without much of an issue.
I also didn't encounter any major game-breaking bugs, aside from ships hovering in the air during landing and being treated as landed, as well as a crash when alt-tabbing and clicking on the main menu option in the in-game menu. The worst part of the game's usability and performance, though, is a completely bare bones options menu (I struggle to even call it one), which has one visual effect option, an audio slider, and English or Russian language choices.
HighFleet is a perfect example of a diamond in the rough. It oozes style and the dev team makes their love for the setting very clear. The systems at play are all compelling and will provide plenty of opportunity for creative strategic thinking, as well as intense action in the tactical combat.
However, just like any unpolished gem, the game has its problems mostly in the UI, ship design, and some of the minor systems at play, though it shouldn't be enough to dissuade you from trying this game at least once. HighFleet is definitely a recommendation for strategy and science fiction enthusiasts, but they should expect a learning curve and a serious challenge.
A Steam key was provided by PR for the purposes of this review.
Some of the coverage you find on Cultured Vultures contains affiliate links, which provide us with small commissions based on purchases made from visiting our site. We cover gaming news, movie reviews, wrestling and much more.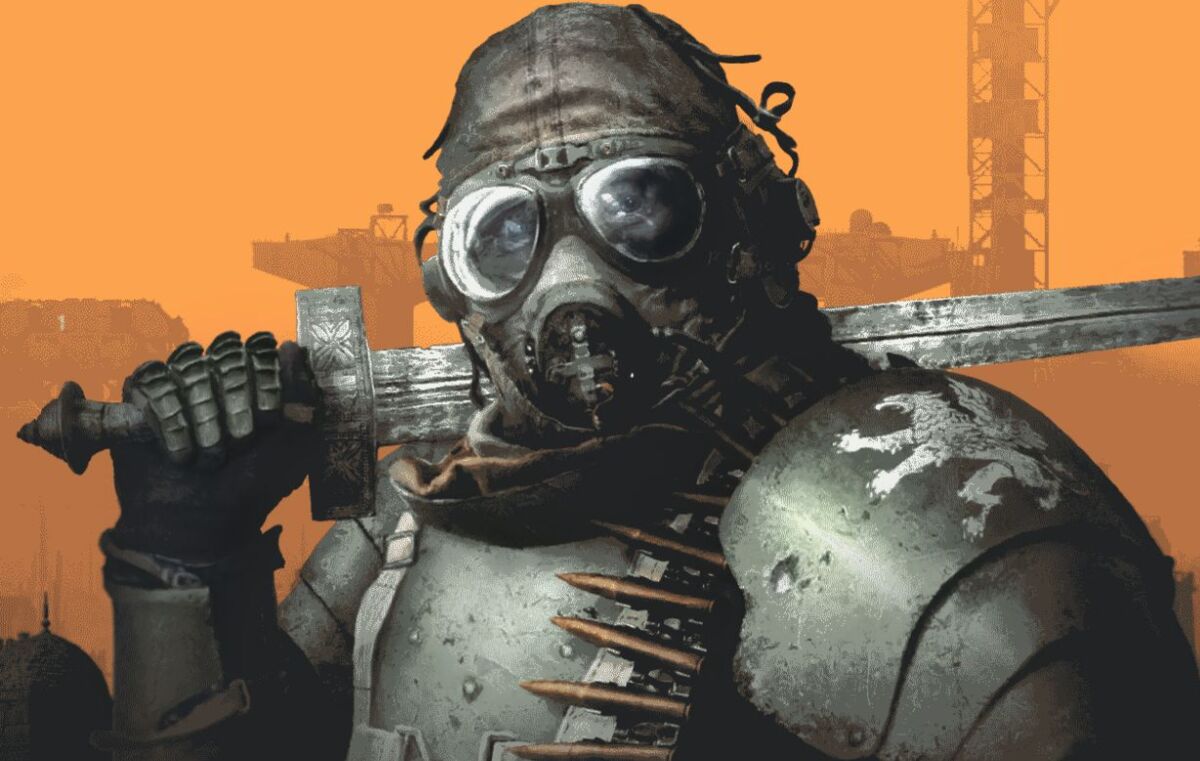 Verdict
Even though a lack of polish and poor accessibility keeps it from greatness, HighFleet is still a gem of an indie strategy game.