While chess and its predecessors may be classified as the progenitors of simulation wargaming, modern wargame design principles began to solidify only after the introduction of Kriegsspiel in the 19th century and really came into their own in the post-World War Two board gaming boom from prominent designers such as James Dunnigan. Wargames combine two inherent curiosities found in humanity: fascination with patterns and warfare.
With the advent of digital technologies, wargames have maintained their traditional focus on realism and historical authenticity with computers being a powerful platform to better realize complex models of war. Hardcore wargaming certainly has taken a back-seat to more action-oriented subsets of the strategy genre, like classic RTSs, but nevertheless it retains a dedicated audience and a number of alluring advantages over more casual strategy games. We put together a list of the best wargames of all time that best represent this subset of strategy gaming.
The Best Wargames
15. Command: Modern Operations
Developer: Warfare Sims, Command Development Team
Publisher: Slitherine Software
Platform(s): PC
Arguably the hardest of hardcore wargames, Command: Modern Operations is the pinnacle of attention to detail, accurate simulation, and wide range of scale in any simulation wargame. The Command series of strategy games is basically if Google Earth was turned into the ultimate war simulator.
The amount of detail in this game is absolutely staggering, from the global nature of various weapon systems, to the representation of every single street of any given city and radar detection profiles of different types of aircraft. Where most wargames do find ways to abstract and simplify strength ratings into digestible statistics, Modern Operations opts for near perfect real-world accuracy making the game ideal for professional military use.
Such attention to detail does come at a high cost of being an extremely challenging and time-consuming game to learn, where most players will either turn away from the mountain of learning in front of them or begin their long and steady climb. Command: Modern Operations is certainly not for the faint of heart and comes highly recommended to wargamers who hunger for simulating modern conflicts with utmost precision.
14. Gary Grigsby's War in the East 2
Developer: 2By3 Games
Publisher: Matrix Games
Platform(s): PC
For something more board game-like in nature, Gary Grigsby's War in the East 2 is an exhaustive and detailed operational level game revolving around the action of the Eastern Front during WWII. The focus of this game remains solely on the command of troops, logistics, and the overall military effort rather than on politics or grand strategic decisions found in games like Hearts of Iron 4.
Of all the games on this list, this one most closely resembles the hex-and-counter feeling of tabletop wargames, giving it an undeniable level of detail and sense of scale where players aren't just leading small offensives, but large and expansive campaigns with long-term goals in mind. Units may be represented by symbols and lack the pinpoint accuracy of Command: Modern Operations, the overall game system is put together in such a way that prospective generals will undoubtedly engage in methodical decision-making reflective of that period in history.
From a graphics and presentation standpoint, the game isn't all that appealing and may lead to plenty of confusion and a steep learning curve due to all the potentially unfamiliar symbology and busy map. But on the other hand, wargames pride themselves on their historically authentic gameplay and Gary Grigsby's War in the East 2 brings this in spades.
13. Shadow Empire
Developer: VR Designs
Publisher: Slitherine Software, Matrix Games
Platform(s): PC
Not all wargames have to be set on Earth or even reflect or model exact historical events and conflicts. As long as the game does an effective job of illustrating the complexities of military operations in a sophisticated manner, then even the most outlandish or fantastical sci-fi or fantasy setting can also be considered a simulation wargame.
Shadow Empire is one of these sci-fi wargames that, despite its far future setting, still maintains the core of wargame design, such as in-depth logistics systems, supply lines, and troop formations. Arguably the most impressive element of Shadow Empire is in fact how much control players have over their armed forces, their composition, and overall performance that's even reflective of modern warfare, but with a futuristic twist.
Just like its earthbound brethren, Shadow Empire suffers from simplistic graphics and a steep learning curve that can turn away many an unprepared strategy gamer. Nevertheless, Shadow Empire's 4X game design approach to the simulation wargame formula and excellent planet customization options makes it one of the most engrossing wargames on the market.
12. Dominions 5: Warriors of the Faith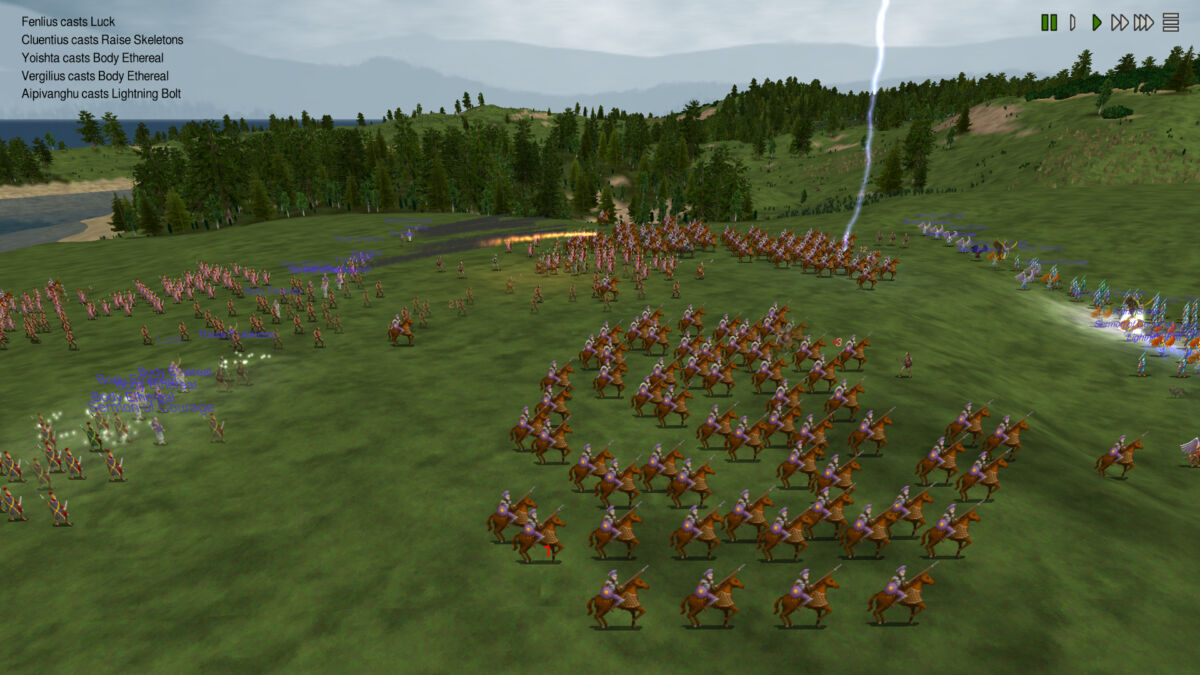 Developer: Illwinter Game Design
Publisher: Illwinter Game Design
Platform(s): PC, macOS, Linux
Exchanging futuristic vehicles and battlefields of the far future for spells, monsters, and ancient empires, Dominions 5: Warriors of the Faith is another wargame that takes the 4X strategy design as its core. The advantage of this type of strategy game design is that all players start out relatively equal and the game escalates over time to massive scales, giving plenty of time and opportunity for budding generals to get to grips with the game's mechanics and intricacies.
Dominions 5 stands out as a fantasy wargame due to the sheer depth and variety of content it provides the player, from the deep grimoire of spells and extensive deity creator to the detailed hands-off army command and artifact crafting systems. The amount of unique empires with their own strengths and weaknesses is practically dizzying and will easily offer players hundreds if not thousands of hours of play time to master each distinct faction.
Players can expect some frustration from the combat system, as the army order system can be fiddly and lead to odd behaviors in the hands-off battle simulations. The unique fantasy setting alone, however, easily makes Dominions 5 one of the best wargames of all time.
11. Strategic Command: World War I
Developer: Fury Software
Publisher: Slitherine Software
Platform(s): PC
Something closer to a traditional wargame, Strategic Command: World War I is a strategic scale simulation wargame that sets the action during the 20th century's first bloodiest conflict. Players can expect to play as either the forces of the Entente that include England, France, Russia, and later the USA or take command of the Central Powers led by the German and Austro-Hungarian empires.
From a mechanical standpoint, Strategic Command does a solid job of illustrating the evolving and grueling nature of war during this period with the introduction of advanced fortifications, innovative war machines, and horrific technologies of death. However, it's the game's setting that makes it stand out from the rest as WWI is a conflict that often gets short changed and overshadowed in strategy game design by the even more expansive and destructive World War II.
Perhaps the most disappointing element of Strategic Command is a lack of emphasis on the complicated diplomatic situation surrounding the events of the war, as this wargame takes a more straightforward approach to political connections and plotting. In the grand scheme of things, though, the simplified portrayal of diplomacy does little to detract from Strategic Command's effective modeling of warfare during this period, making it one of the best WWI simulation wargames out there.
10. Mare Nostrvm
Developer: Turnopia
Publisher: Slitherine Software
Platform(s): PC
An area where simulation wargames can really stand out from the mainstream of the strategy genre is by looking at less represented periods in history, as well as different types of warfare. Mare Nostrvm follows through on this by illustrating naval galley warfare during classical Antiquity.
Naval combat in general hasn't been as successfully implemented in strategy games, so any game that makes a courageous attempt gets an additional plus. Mediterranean galley warfare in itself is also a highly intriguing type of warfare that is marked by both clever maneuvering and complete and utter chaos once a general fleet engagement begins, and Mare Nostrvm effectively captures this dynamic.
The flipside is that once battles do devolve into a giant mess, the UI does little to help players get a semblance of control to try to sway the fight in their favor. At its core, though, Mare Nostrvm gives players the chance to relive key naval engagements that defined the fates of campaigns and even entire empires.
9. Graviteam Tactics: Mius Front
Developer: Graviteam
Publisher: Graviteam
Platform(s): PC
Imagine taking Eugen Systems' Steel Division 2 strategy game and turning up the realism of that game to an eleven. The result will be Graviteam Tactics: Minus Front, a battalion level wargame with an emphasis on combined arms warfare and tactical combat across large battlefields.
Due to the technical limitations of player control and in-game camera viewing angles, many WWII strategy games don't quite capture the incredible distances and vast battlefields troop formations fought over in that terrifying and momentous conflict. Graviteam is arguably the best game that captures the impact of terrain and weapon ranges in combat, giving players an authentic command experience, taking into account even the slightest variations of ridges, villages, forests, and vegetation.
While Graviteam's adherence to historical accuracy gives it many advantages as a simulation wargame, this also means that players will have to contend with the natural slow down and quiet down time between skirmishes, which may lead to an uneven pace. However, this dynamic is part and parcel of Graviteam's sense of realism and only adds to the building tension when battle draws near.
8. Scourge of War: Waterloo
Developer: NorbSoftDev
Publisher: Slitherine Software
Platform(s): PC
One of the more colorful eras of military history is the Napoleonic Wars, with Scourge of War: Waterloo modeling the decisive final battle that brought Bonaparte's reign to a close. Instead of going into the politics and strategic situation of Napoleon's final campaign, Scourge of War is interested solely in the tactical action of that fateful day.
Scourge of War's emblematic feature is the fully modeled chain of command system, which often gets simplified or done away with altogether, where players will experience an orders delay when commanding their formations of troops. This system authentically illustrates the unwieldiness and overall sluggishness of directing masses of men to complete various tactical objectives, though when plans come together from foresight and precision, Scourge of War can scratch that perfectionist itch of any budding military leader.
What keeps Scourge of War from higher status is its relative lack of ambition in adding additional elements to the standard tactical formula or even beyond that may give greater weight and context to the player's moves. Nevertheless, Scourge of War: Waterloo is tactical simulation wargaming at its finest and is one of the best Napoleonic wargames to date.
7. Cold Waters
Developer: Killerfish games
Publisher: Killerfish games
Platform(s): PC, macOS
For something more modern, Cold Waters takes the player to the deep and hostile waters of a Cold War-gone-hot scenario, as they command a submarine to complete a variety of missions and fight a slew of ships. If naval combat in general is uncommon in strategy gaming, then wargames on submarine warfare are even more niche and hard to come by.
Luckily, Cold Waters is a standout game that embodies both the tension and complexities of commanding even a single submarine. The amount of systems and details to keep track of, including sonar, radar, torpedo launch and guidance, as well as a multitude of miscellaneous systems is absolutely incredible and deserves praise for the developers' effort and attention to every facet of submarine command.
This incredible authenticity does come at the cost of a steep learning curve and the nature of submarine warfare means Cold Waters will have extensive periods of momentum killing down time and may create the feeling that such complicated warfare is actionless and boring. As a complete package, though, Cold Waters successfully portrays the engrossing and gripping dynamics of a high-tech cat-and-mouse game that will make any player feel like the most accomplished unseen hunter.
6. Close Combat 5: Invasion: Normandy
Developer: Atomic Games
Publisher: Mattel Interactive
Platform(s): PC
The simulation wargames subset always has a soft spot for tactics games set during WWII and no series represents smaller-scale combat better than the Close Combat series. Though the series is still going strong, making a transition from 2D to a 3D graphics engine, it's the older titles like Invasion: Normandy that encapsulate the essence of the series.
Close Combat's riveting gameplay comes from the tight representation of company level skirmishes, where players have just enough space to bring a sizable and varied force, while at the same time not being so unwieldy and overwhelming as to bog the player down in analysis paralysis. This focused approach keeps the action moving at a comfortable pace giving plenty of opportunity for players to read the photo-real terrain and come up with tactics to tackle each local challenge.
Invasion: Normandy goes for more realism in its graphics, which can obscure friendly troops and could lead to some frustration when maneuvering around the map and the somewhat unbalanced audio design can grate the ears when big firefights kick off. These stylistic choices do little to hamper the solid core tactical gameplay that makes Close Combat: Invasion: Normandy one of the best wargames of all time.
5. Field of Glory 2: Medieval
Developer: Byzantine Games
Publisher: Slitherine Software
Platform(s): PC
Terrain is one of the most vital components of combat and wargames take extra care to ensure that battlefields and gameplay environments aren't just to look pretty, but have a significant impact on planning, tactics, and strategy. The Field of Glory series, digital adaptations of the miniatures game of the same name, are the premier strategy games that effectively model the intricate connection between troop formations and how commanders must adapt to varied landscapes, from the smallest stream to dominating hills and ridges.
While the Ancient-set Field of Glory 2 is great in its own right, the Medieval iteration of the series has a number of advantages that make it the more attractive entry point. Aside from the improvements in graphics and impressive Medieval art direction, updates to the UI and more inviting combat dynamics from the setting give Field of Glory 2: Medieval a refreshing aura of simplicity without losing any depth to the tactical decision-making.
The game isn't without its oddities, especially in the interaction between fall back rules and behavior of light units, such as skirmish infantry and light cavalry, which can lead to immersion-breaking, inauthentic, and cheap situations. On the whole, though, Field of Glory 2: Medieval perfectly captures the nature of warfare of the period and is one of the more inviting and accessible wargames on the list.
4. HighFleet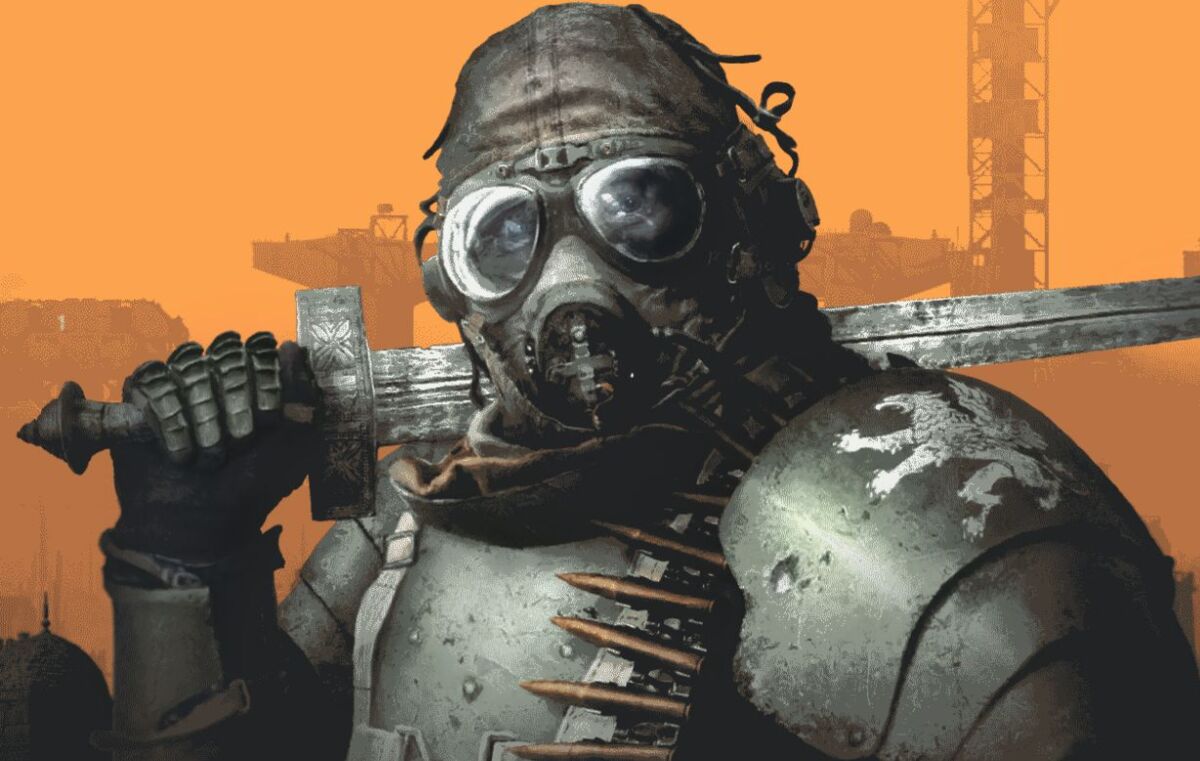 Developer: Konstantin Koshutin
Publisher: MicroProse
Platform(s): PC
Wargames, just like strategy games in general, perform best when they take unorthodox routes to game design and challenge notions of tradition, while retaining complex and engaging systems that they're so well known for. HighFleet is one of these funky simulation wargames that on the surface seems to balk at wargame design tradition, but ends up bravely reconciling authentic and realistic gameplay with creative world building, visual design, and gameplay features.
Despite the flashy action-tactics section of ship-to-ship combat seemingly going against the whole notion of strategy gameplay altogether, this minigame, along with the rest, including detection, ship construction, dialogue, and fleet movement, help model the experience of a naval fleet commander. The Dune and Russian history-inspired setting and story also do wonders to give HighFleet a sense of realism and logic, even though players will find themselves controlling futuristic airships and vessels.
HighFleet can certainly be overwhelming and unfamiliar to players who've played more traditional wargames with its diegetic UI and action-oriented gameplay, but with a closer look, you'll find that HighFleet's design and gameplay dynamics are reminiscent of its brethren, for example the aforementioned Cold Waters. HighFleet is at the forefront of simulation wargame design and is one of the most innovative wargames of all time.
3. This War of Mine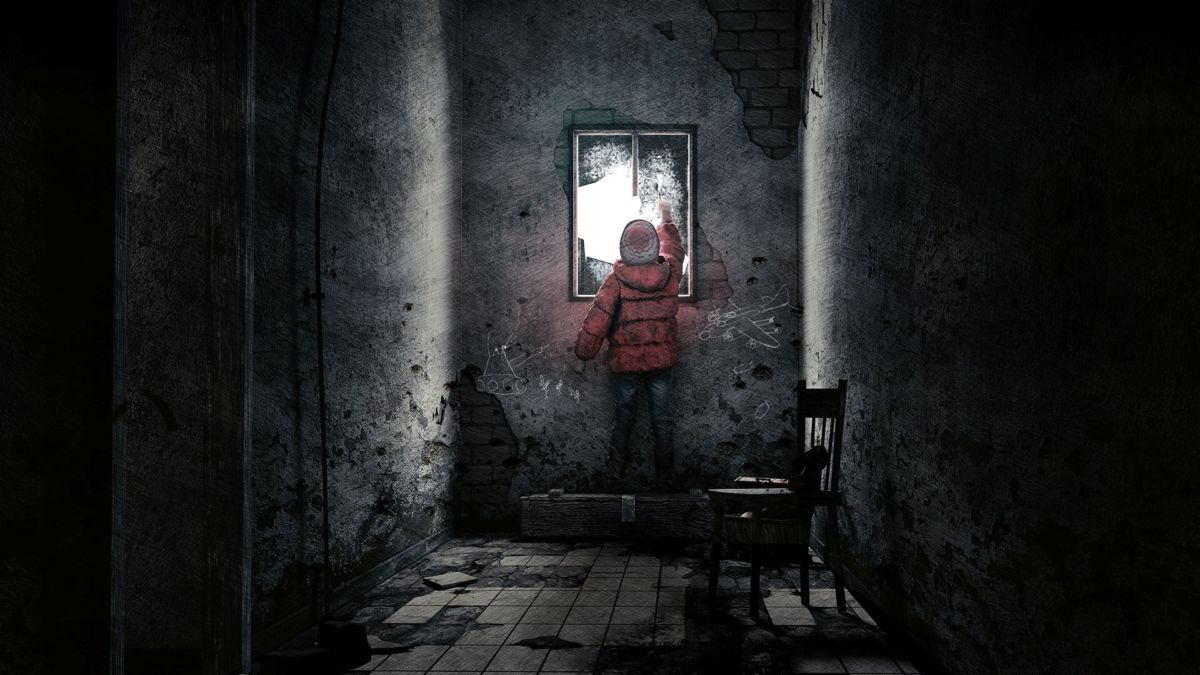 Developer: 11 Bit Studios, Crunching Koalas
Publisher: 11 Bit Studios
Platform(s): PC, macOS, Linux, Switch, PS4, Xbox One, Android, iOS
The typical image of a wargame is that of a sprawling and complicated miniatures or hex-and-counter strategy game with complex systems requiring encyclopedia-length rulebooks to model the intricacies of combat and challenges of strategic decision-making. This approach has been the thematic bedrock of the simulation wargaming subset and 11 Bit Studios' This War of Mine is a wargame in every sense of the word that does the most to challenge this focus on combat.
The human cost of war in wargames is often abstracted as ratios of attrition and statistics, but This War of Mine asks the player to become that average person or civilian whose entire life has been bombed to kingdom come by the ravages and machinations of war. Even though the focus is on survival and managing the lives of a small group of people, you'll still find that there's plenty of strategic and tactical decision-making that pervades the entire gameplay experience. It's just that war being fought here is simply to live and not massive armies fulfilling the whims of self-interested governments.
The subject matter of This War of Mine is so palpable and visceral that it may turn some people off, as it can remind of memories and experiences that still affect many to this very day. This makes This War of Mine the bravest and arguably the most important wargame of all time.
2. Ultimate General: Civil War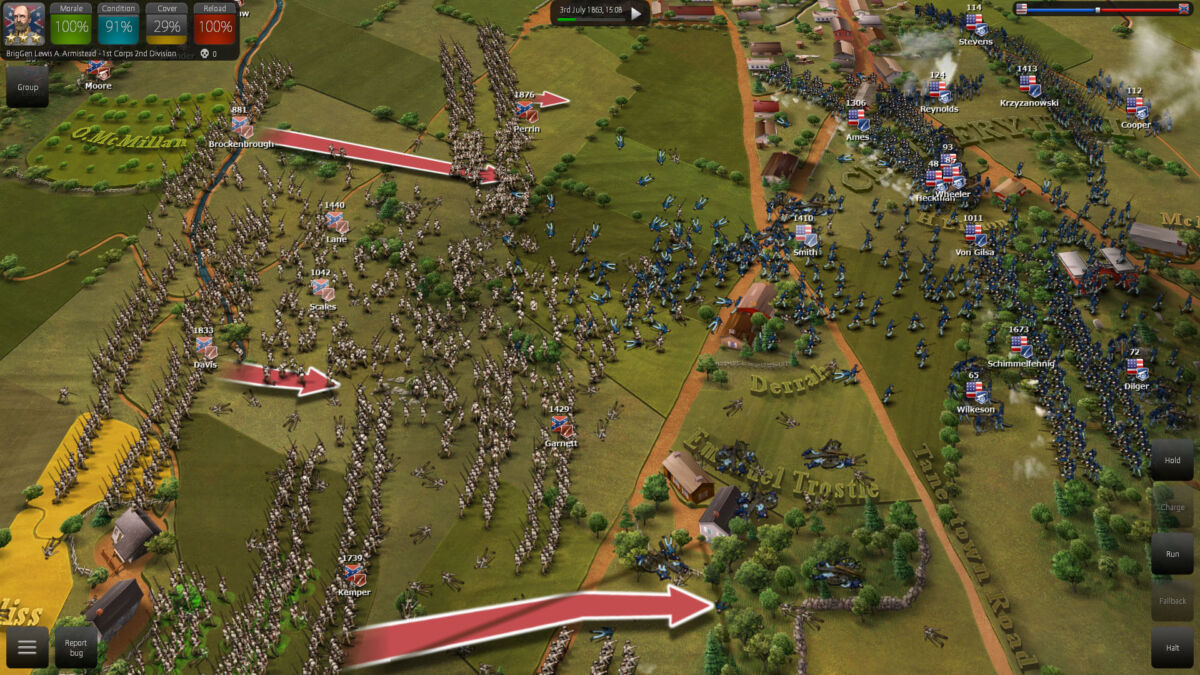 Developer: Game-Labs
Publisher: Game-Labs
Platform(s): PC, macOS
The biggest challenge and area of innovation for simulation wargames is bridging the gap between the complex and often obtuse systems modeling reality with contemporary game design principles that help new and veteran gamers immerse themselves in the engrossing decision-making experience of simulation wargames. One of the most successful wargames to do this is Ultimate General: Civil War.
Game-Labs current magnum opus has the player relive the battles of the US Civil War as either USA or CSA, by managing their troops, assigning officers, acquiring weapons and equipment, and fighting battles, from the smallest raids to the biggest and bloodiest brawls. Civil War masterfully and intuitively simplifies many elements of history in order to focus the player's enjoyment on commanding massive armies without getting bogged down in the nitty-gritty details of history that may, in fact, hamper the overall experience.
No matter how powerful our computers get or how expansive game design can become, simulation wargames are most effective in sensibly adapting history and reality, which may result in sacrifices to perfect accuracy. Ultimate General: Civil War is a wargame that gets incredibly close to that perfect state of adaptation and, as such, makes it an incredible simulation wargame.
1. Unity of Command 2
Developer: 2×2 Games
Publisher: 2×2 Games, Croteam
Platform(s): PC, macOS
The pinnacle of modern wargame design goes two 2×2 Games' Unity of Command 2, as it successfully adheres to traditional simulation wargaming in its choice of setting, depth of systems, and hex-and-counter-inspired aesthetic, while also being one of the most inviting, gripping, and captivating strategy experiences across the entirety of the genre. It may be a bit too puzzle-like for players looking for more open-ended strategy games, due to Unity of Command's historically authentic scenario design, but that wouldn't be giving the game enough credit.
Unity of Command 2 has players play through a campaign exploring the efforts of the Allied forces on the Western Front, as they battle with the Afrika Korps, invade Normandy, and finally strike at the heart of Nazi Germany. The persistent development of the player's troops and consistency of mechanics in supply line management and headquarters improvement, gives budding commanders the ability to experience and manage the historical process of evolving armed forces, as they tackle constantly shifting challenges in every major campaign.
The game's simple yet effective 3D graphics, convenient UI overlays, and helpful tutorial will ensure players have a good view of the terrain, the troops at their disposal, and how the various gameplay systems interact at-a-glance and without unnecessary obfuscation. The combination of tried-and-true wargame design mixed with innovative features (for simulation wargames) makes Unity of Command 2 not only the best wargame of all time, but one of the best strategy games of all time.
READ NEXT: The Best Strategy Games for Low-End PCs
Some of the coverage you find on Cultured Vultures contains affiliate links, which provide us with small commissions based on purchases made from visiting our site. We cover gaming news, movie reviews, wrestling and much more.