Yes. 2021. What a year. Yes, it has been a year. That's a fact. No need to check; it's happened. Well, actually it continues to happen for a set amount of days until there are no days left in the year and then it becomes a different year. Phwoar. Loads of days. Some games, too.
Listen, you're probably going to read like ninety "best games of 2021" lists before the year is up, so let's not waste your time with the same old spiel about "cor, we survived, only one limb gone". Here are the games of 2021 we liked across PC, PS4, PS5, Xbox One, Xbox Series X | S, and Switch, presented in alphabetical order. We hope you liked them too, and if you didn't, that's alright — there are too many games anyway.
We will be adding more of our best games of the year each time we publish a new article. Stay tuned.
The Best Games of 2021
Before Your Eyes | Jimmy Donnellan
Developer: GoodbyeWorld Games
Publisher: Skybound Games
Platform(s): PC
"I also can't undersell just how essential Before Your Eyes is in general. It's a game anyone who's ever lost someone or felt lost themselves should play. If you've ever just wanted a game to land a direct hit on your heart, don't let Before Your Eyes out of your sight."
Boyfriend Dungeon | Ryan Stevens
Developer: Kitfox Games
Publisher: Kitfox Games
Platform(s): PC, Xbox Series X | S, Xbox One, Switch
"While Boyfriend Dungeon's specificity as a dating sim with combat elements likely kept it from reaching a wider audience, it's an absolute gem that deserves a fervent cult following."
Chicory: A Colorful Tale | Ryan Stevens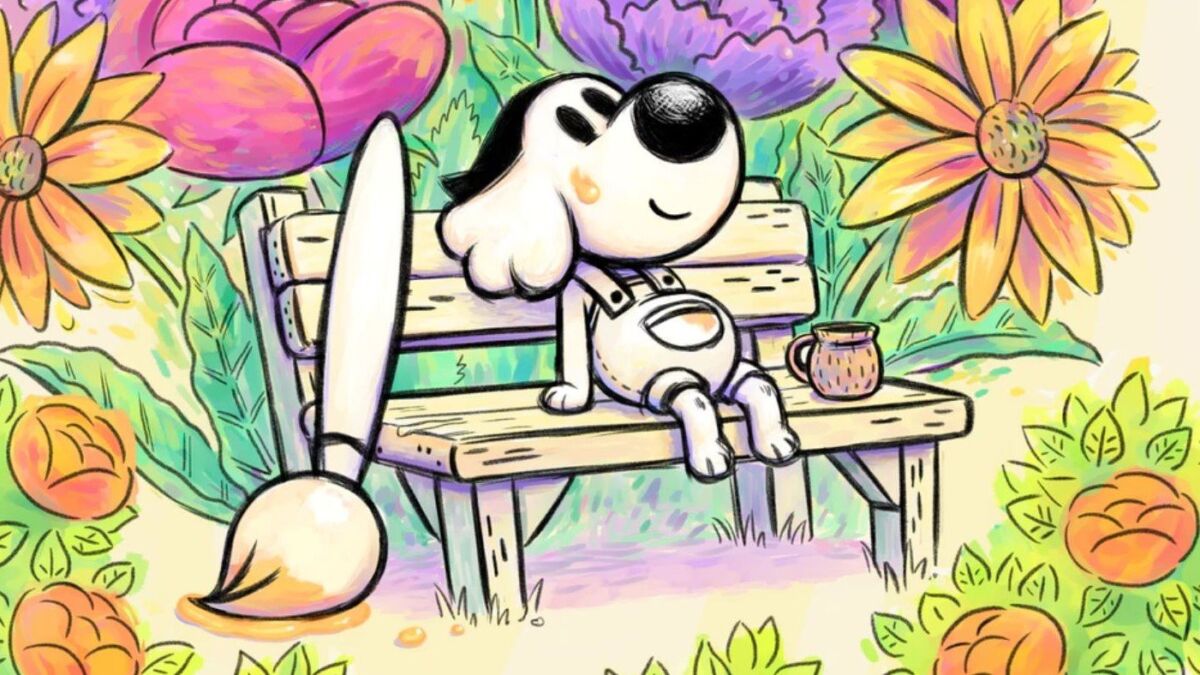 Developer: Greg Lobanov, Alexis Dean-Jones, Lena Raine, Madeline Berger, A Shell in the Pit
Publisher: Finji
Platform(s): PC, PS5, PS4
"Chicory is a lovely, lovingly-made game that doesn't waste a moment and doesn't overstay its welcome by a second. It delighted me as I stumbled around, making friends and painting their houses in the silliest patterns I could imagine."
Developer: Fabraz
Publisher: Playtonic Games
Platform(s): PC, PS5, PS4, Xbox Series X | S, Xbox One, Switch
"Demon Turf proves to be a joyous, challenging and enjoyable journey that'll stick with you for a while. It's no wonder a game like that could be considered one of 2021's best games."
Developer: Pixpil
Publisher: Chucklefish
Platform(s): PC, Switch
"…Eastward dares us to stay present and remember what we're fighting for. Saving the world sounds good enough on its own in the abstract, but it becomes even more important when we remember who lives there. Our communities, our friends and families, and all the people we might meet tomorrow, are all hoping for tomorrow too. Eastward gets that, and wants you to get it too."
Developer: Rebellion
Publisher: Rebellion
Platform(s): PC, PS5, PS4, Xbox Series X | S, Xbox One
"I was perfectly content with staying on the couch and playing Evil Genius 2 until I passed out, because I was so enamoured with the game and seeing my little nefarious enterprise slowly take over the world."
Developer: Playground Games
Publisher: Xbox Game Studios
Platform(s): PC, Xbox Series X | S, Xbox One
"Forza Horizon 5 is already one of the best racing games ever made, but if FH4 is anything to go by, this is only the beginning. With two expansions and (fingers crossed) plenty of free updates in the pipeline, Forza Horizon 5 is only going to become an ever better game from here on out. Seriously though, if Playground Games just decided to add the LEGO Speed Champions DLC from the last game, that'd be grand."
Developer: 343 Industries
Publisher: Xbox Game Studios
Platform(s): PC, Xbox Series X | S, Xbox One
"The Xbox Series X | S has been yearning for that new killer app, and Halo Infinite delivers by the bucketload. For fans of the series, this is a renewal of faith that Halo is in safe hands with 343 Industries moving into the future. For new players, Halo Infinite offers enough new ideas and content to serve as the perfect point to get involved."
It Takes Two | Ash Bates
Developer: Hazelight
Publisher: EA Originals
Platform(s): PC, PS5, PS4, Xbox Series X | S, Xbox One
"…it's a game that's been stuck in my head ever since playing it earlier this year with my partner. Having been big fans of Hazelight's previous game, A Way Out, our anticipation of It Takes Two was huge, and those lofty expectations were completely exceeded once we finally started playing."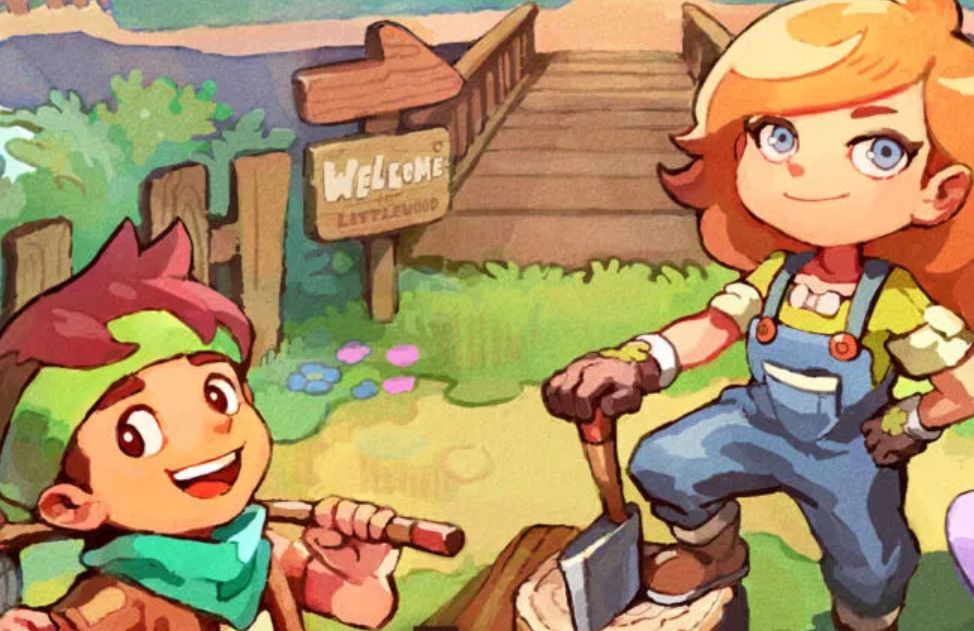 Developer: Sean Young
Publisher: SmashGames
Platform(s): PC, Switch
"Littlewood flew under a lot of people's radar this year, but it's still ready for people to discover it in their own time. With so much possibility at your fingertips, why wait for the good part, but also why rush to push through it? Littlewood's ready when you are."
Developer: RGG Studio
Publisher: Sega
Platform(s): PC, PS4, PS5, Xbox Series X | S, Xbox One
"Lost Judgment was guilty of being a good time at launch and it still is, as there's still so much more for me to do and complete — just talking about it is making me salivate into firing up my PS4 and walking down the beaten tracks of Ijincho's map one more time."
NieR Replicant | Ryan Stevens
Developer: Cavia
Publisher: Square Enix
Platform(s): PC, PS4, Xbox One
"Between its bygone combat and gameplay loop and its still breathtaking narrative, Nier Replicant stood out in a year full of games that felt like they were looking backwards for a heading on where to go. And when a game got so much right the first time, there's nothing wrong with going back for another lap."
Persona 5 Strikers | William Quant
Developer: Omega Force, P-Studio
Publisher: SEGA
Platform(s): PC, PS4, Switch
"Any outlet that didn't nominate this game for any kind of accolade (especially The Game Awards) is dead wrong because Persona 5 Strikers is button-mashing bliss with a perfect message that shouldn't be lost in the scramble that's been the past two years."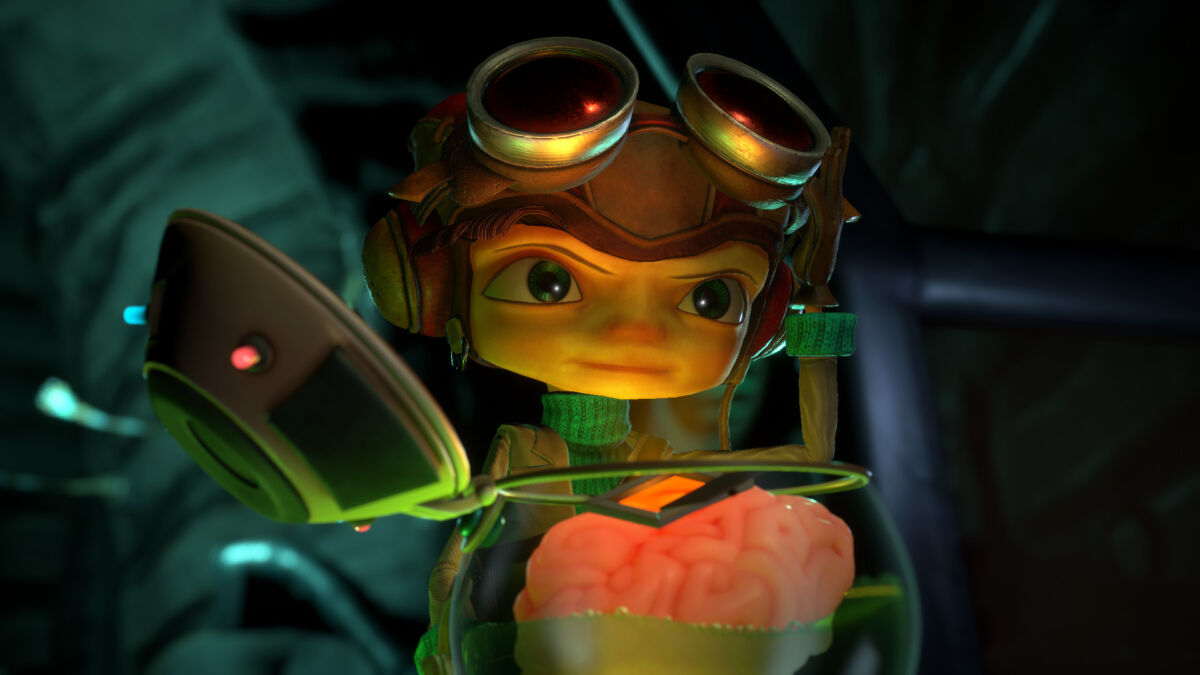 Developer: Double Fine
Publisher: Xbox Game Studios
Platform(s): PC, PS4, Xbox One, Xbox Series X | S
"Psychonauts 2 is a game that, much like the first, will be embedded in my psyche for years. I may not be able to change your mind, but there's no doubt in mine that Psychonauts 2 is 2021's Game of the Year."
Developer: Insomniac
Publisher: SIE
Platform(s): PS5
"While Rift Apart definitely maintains the humour that the series is known for, and the script writing absolutely earned a couple of chuckles throughout the game, this new version of Ratchet & Clank feels like the series has grown up."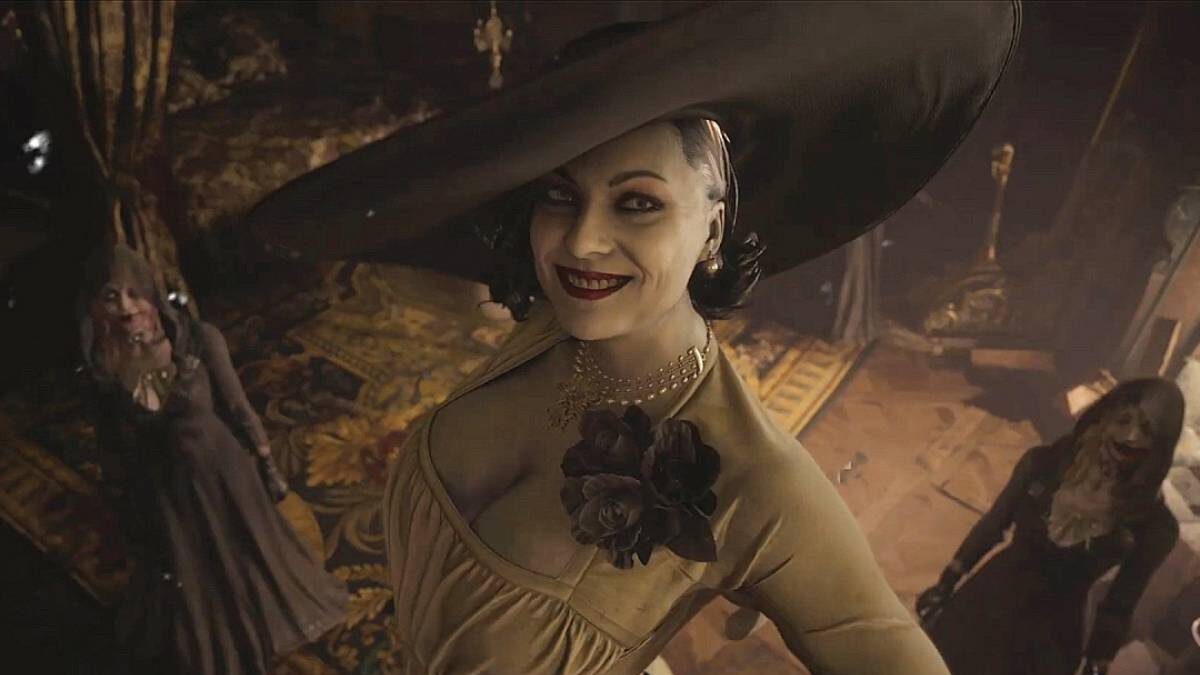 Developer: Capcom
Publisher: Capcom
Platform(s): PC, PS5, PS4, Xbox Series X | S, Xbox One
"Village is by no means a perfect Game of the Year, but that's not a debate I'm looking to have, because it's unquestionably one of the most memorable games of 2021. It achieved that through one simple decision: leaning into its own bonkers nature. It'll be incredibly interesting to see where it goes from here."
Sable | Chris Baldwin
Developer: Shedworks
Publisher: Raw Fury
Platform(s): PC, Xbox Series X | S, Xbox One
"Whether it was the Badlands' boneyard or the steam geysers in the Sodic Wastes, there are so many things to see in Sable's journey. Sable is the epitome of "the journey is the destination," and I enjoyed every second of it."
Unpacking | Ryan Stevens
Developer: Shedworks
Publisher: Raw Fury
Platform(s): PC, Xbox Series X | S, Xbox One, Switch
"Unpacking is such a successful game because it sticks to what it wants to be — a chill game about emptying boxes and filling up rooms — and covers every facet of its premise to the best of its ability."
What's been your fave game of the year? Here's some more end of year content to put on and around your eyes while you have a think:
– 10 Most Underrated Games of 2021
– 15 Best Xbox Games For Christmas 2021
– 15 Best Xbox Accessories & Merch For Christmas 2021
Some of the coverage you find on Cultured Vultures contains affiliate links, which provide us with small commissions based on purchases made from visiting our site. We cover gaming news, movie reviews, wrestling and much more.