I'll be honest: Despite my ongoing love of films from the 60s-80s, I've never really been a big fan of Peter Fonda. I'm not crazy about Jane either, but Grace and Frankie on Netflix has made me rethink that. Henry Fonda is a legend for a reason.
Easy Rider aside, before seeing him here in The Hired Hand, which he directed from a script by Alan Sharp, I honestly can't think of very many films where I enjoyed what Peter Fonda brought to the table. I just couldn't see him as anything than someone who burned out early, and then just hung around for the next several decades, unable to find anything else to do.
The Hired Hand, which is seeing a stunning dual format release by Arrow Academy, is compelling me to rethink things. Specifically, this moving, richly tragic western is motivating me to think that perhaps Fonda had more than a famous last name, and the good fortune to make something like Easy Rider at the best possible point in movie history. Not only is The Hired Hand filled with strong, grounded performances by the likes of the legendary Warren Oates, Verna Bloom, and even Fonda himself.
It is also masterfully directed by Fonda for the most part. Only when the movie takes certain completely unnecessary stylistic turns (you'll see what I mean) do you find yourself losing interest. Fonda keeps these touches to a minimum, and instead focuses largely on an unapologetic, unromantic character study.
https://www.youtube.com/watch?v=fmd-kZgDIPw
Set along the restless, lonely frontier, The Hired Hand is the story of a man named Harry (Fonda). It was years earlier that Harry abandoned his wife Hannah (Bloom) and daughter to wander the landscape. Along the way, he picked up Arch (Oates), who becomes a close friend. They hooked up with a young, naïve cowboy (Robert Pratt). Everyone but Harry dreams of the California coast. Harry decides to return home, bringing Oates with him, after a horrible run-in with the corrupt lowlifes of a town near to Harry's old farm. There, the story becomes a curious explanation of the relationship between Harry and Arch, Harry and Hannah, and then Hannah and Arch. It is a story that is curiously, refreshingly free of soap opera dramatics. Fonda shows a phenomenal talent in his directorial debut for moving the story along, and for giving the characters and actors space enough to be individuals who are even more fascinating in their relationships with one another.
The Hired Hand is one of the best westerns of the 1970s. Fonda may have cast himself in the lead, but he doesn't make Harry out to be some sort of hero. He doesn't force us to accept Harry as a well-meaning guy who just needs to get his shit together. He's not a bad human being, but he's definitely not someone we will grow fond of. If anyone in this story has the complexities and inner strength to match, it would be Hannah. Fonda's direction gives Verna Bloom room enough to be more than just a miserable woman on the prairie, waiting until she finally becomes a widow. Through all of this, Warren Oates is unforgettable in one of the most sympathetic roles of his long career. It is a shame that he didn't get to play more characters along these lines.
Once again, Arrow has given a minor gem the attention it deserves. The transfer is stunning. As is often the case with Arrow, the special features are robust and captivating. In particular, check out the fascinating commentary by Fonda, the 2003 retrospective documentary, and the introduction by Martin Scorsese. These things remind us of the value behind physical media releases such as this one. Enjoying the movie on its own is fine. However, these features give the film added weight and importance. It is not difficult to understand why Scorsese recorded an introduction for one of the best western movies you probably haven't seen yet.
Review copy provided
Some of the coverage you find on Cultured Vultures contains affiliate links, which provide us with small commissions based on purchases made from visiting our site. We cover gaming news, movie reviews, wrestling and much more.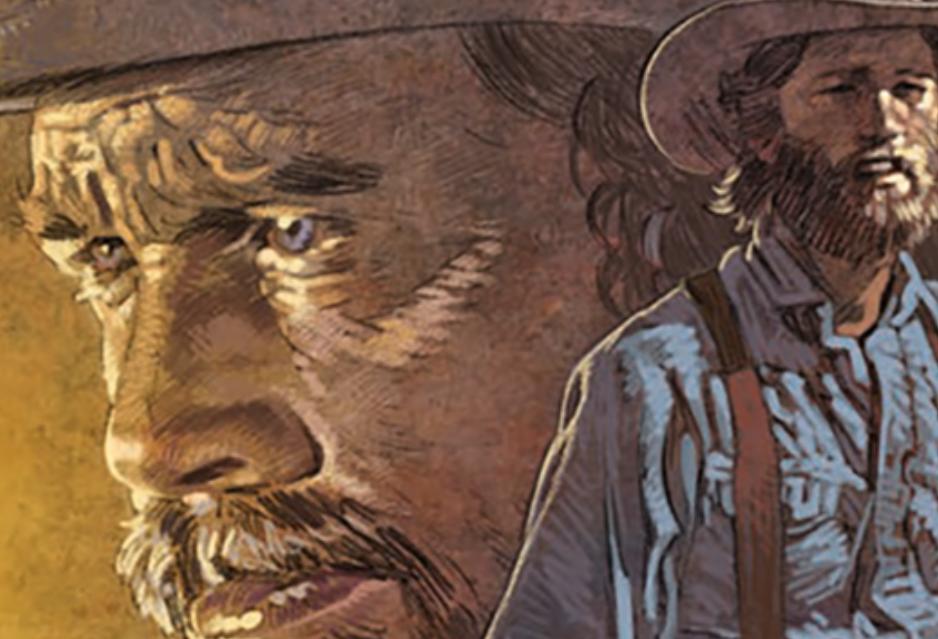 Verdict
THE FILM: 10/10 THE EXTRAS: 10/10 THE DISC: 10/10 Rich in atmosphere and genuine, moving characters, Peter Fonda proved, if nothing else, that Easy Rider was no fluke.