2021 has been a bit of a weird year for gaming. There's been plenty of landmark releases like Ratchet & Clank: Rift Apart, Deathloop, Guardians of the Galaxy and Resident Evil Village, but many of 2021's big games have been ports or remakes from previous generations. Fantastic ports, sure, but ports all the same. Just look at Super Mario 3D World (though new expansion Bowser's Fury absolutely slapped, even if it was a bit short), Mass Effect: Legendary Edition and Nier Replicant. But enough about the big releases from this year, what about the underrated games of 2021?
There's been quite a few games that have launched this year that have managed to fly under the radar. While this isn't a comprehensive list of every single underrated or under-appreciated game that's launched in 2021, these are some of our favourites. Feel free to represent some of your personal picks in the comments below, but only if you're nice about it. Here's our picks for the most underrated games of 2021.
1. Evil Genius 2
Being good is, well, good, but being bad is better. Evil Genius 2 knows this all too well, allowing players to take on the role of Bond-esque villain of their dreams. A sequel to a decades-old cult classic, Evil Genius 2 builds on the already established formula by introducing new characters, minions, features and more, creating a management game that actively encourages you to be evil, instead of just half building a roller coaster in Planet Coaster and letting people fall to their deaths.
We've all done it.
Players attempt to take over the world with a variety of tools, machinations and doomsday devices, all the while trying to fend off the attempts of meddling do-gooders who'll stop at nothing to try and thwart your plans. Whether or not they succeed is down to you, and whether or not you can channel your own inner Hank Scorpio.
2. Necromunda: Hired Gun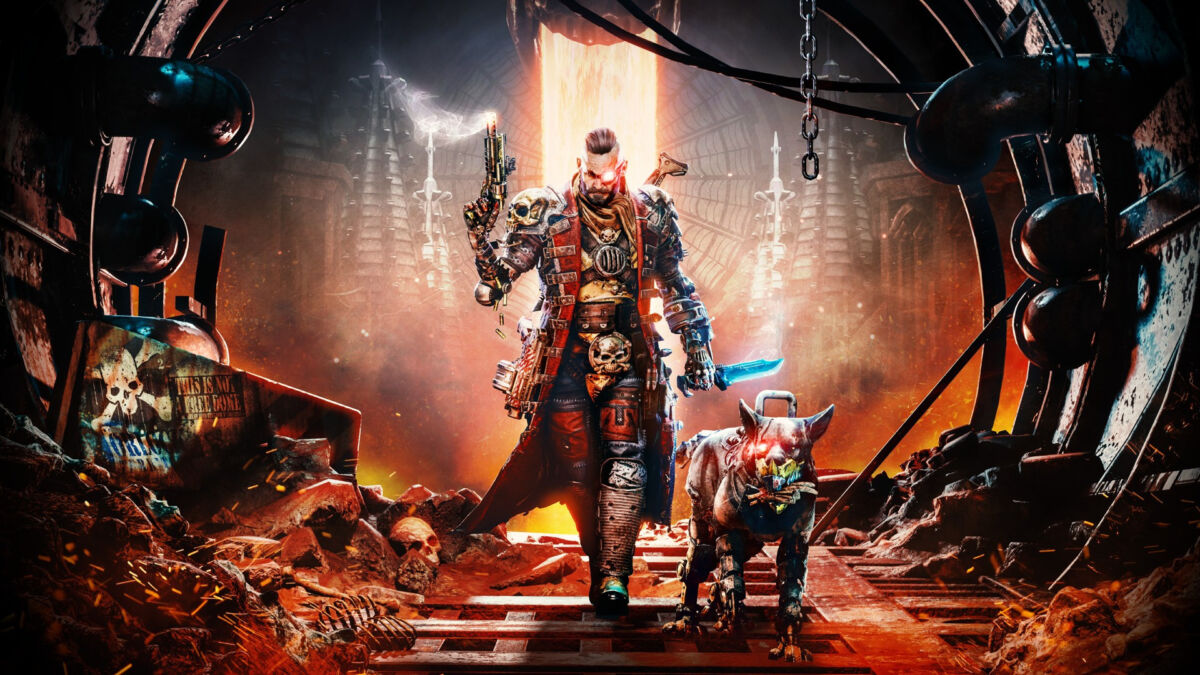 Movement shooters have come to be a hugely successful genre unto itself, especially after the incredible success of DOOM 2016 and subsequently DOOM Eternal. Over here at Cultured Vultures, we've become big fans of the genre, largely because it gives us another excuse to namedrop Titanfall 2, so perhaps it's no surprise that Necromunda: Hired Gun has become one of our most loved games of this year.
Set in the Warhammer 40K universe, you control the titular Hired Gun, a bounty hunter in the hive city of Necromunda squaring off against the various gangs that call the city home. As a movement shooter, you've got a whole host of abilities at your disposal to get the drop on your enemies, all of which can be fully upgraded as you make your way through the game. Sure, Hired Gun is a bit janky, but you have a good boy companion. Game of the year.
3. Breathedge
The Man is not having a good day. Travelling through space to deliver his grandfather's ashes to a space funeral, only for your ship to crash, is not an ideal way to spend your evening, but that's the premise of Breathedge, the space survival simulator that's been available in early access since 2018. The game finally saw a full release on Steam earlier this year, but it's fair to say that the release has been somewhat glossed over, which is a shame.
Breathedge is an ironic and satirical take on survival sci-fi, as you're accompanied throughout your journey by an immortal chicken who may or not poop items when you shove its head into a vending machine. While trying to survive might sound hard enough on its own, there's also the small matter of a universal conspiracy to uncover. No pressure at all.
4. Cozy Grove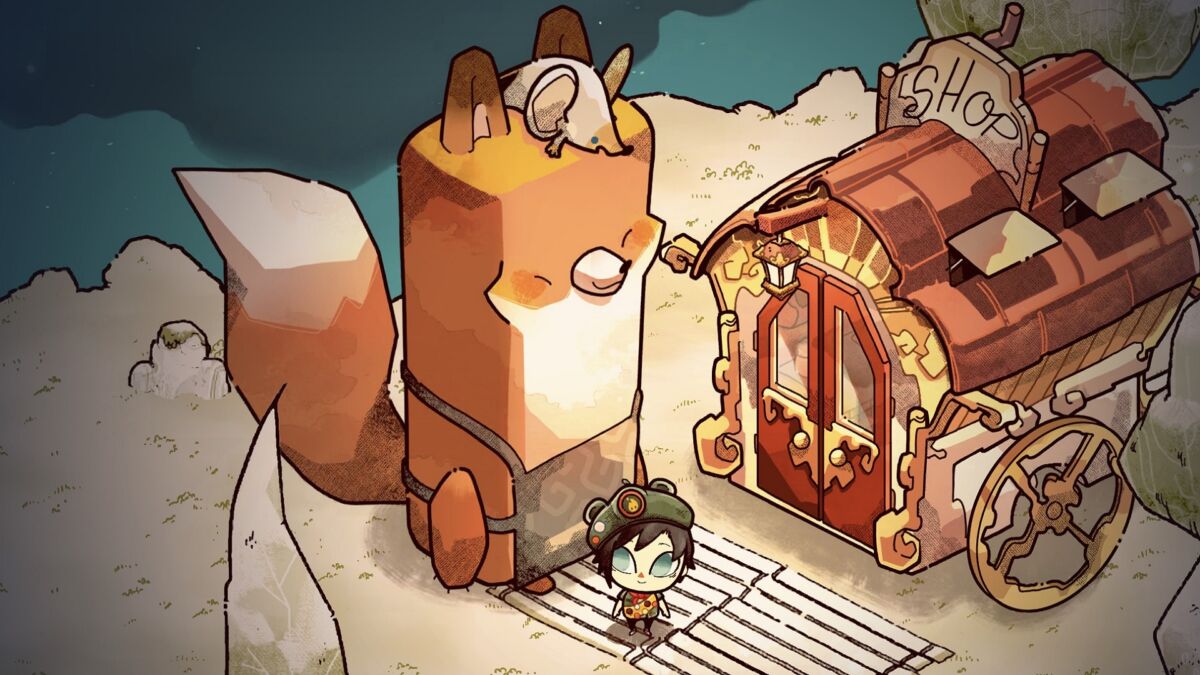 Without harping on about the depressing reality point too much, sometimes you just need something nice and wholesome to enjoy at the end of the day. Cozy Grove is exactly that, a life-sim game where you play as a supernatural Spirit Scout who travels to the titular island to help the local ghosts with their transition to the other side. It's Animal Crossing, only with a lot more dead people, yet somehow just as cute.
Also like Animal Crossing, Cozy Grove plays out in real time, with players logging in to the game over the course of days, weeks and months to accomplish objectives throughout its 40+ hours of playtime. Not only does Cozy Grove offer a daily dose of sweetness to cheer you up if you've been through something stressful, but the objectives can even add some routine in the midst of uncertainty.
Damn it, I harped on the point again, didn't I?
5. Mundaun
From wholesome to horrible, Mundaun is a first-person horror game that sees players trying to climb to the top of a mountain while solving puzzles and fending off the various enemies. The game's hand-drawn graphical style evokes an oppressive feel, as you spend the game's run time trying to avoid the various demonic creatures hellbent on murdering you.
It's the aesthetic of Mundaun that sets it apart from the rest of the horror games out there on the market. Resident Evil Village might have been a terrifying journey through the European countryside, but Mundaun will truly give you nightmares. At the very least, you've got plenty of friendly goats to keep you company. They'll never betray you.
6. Blue Fire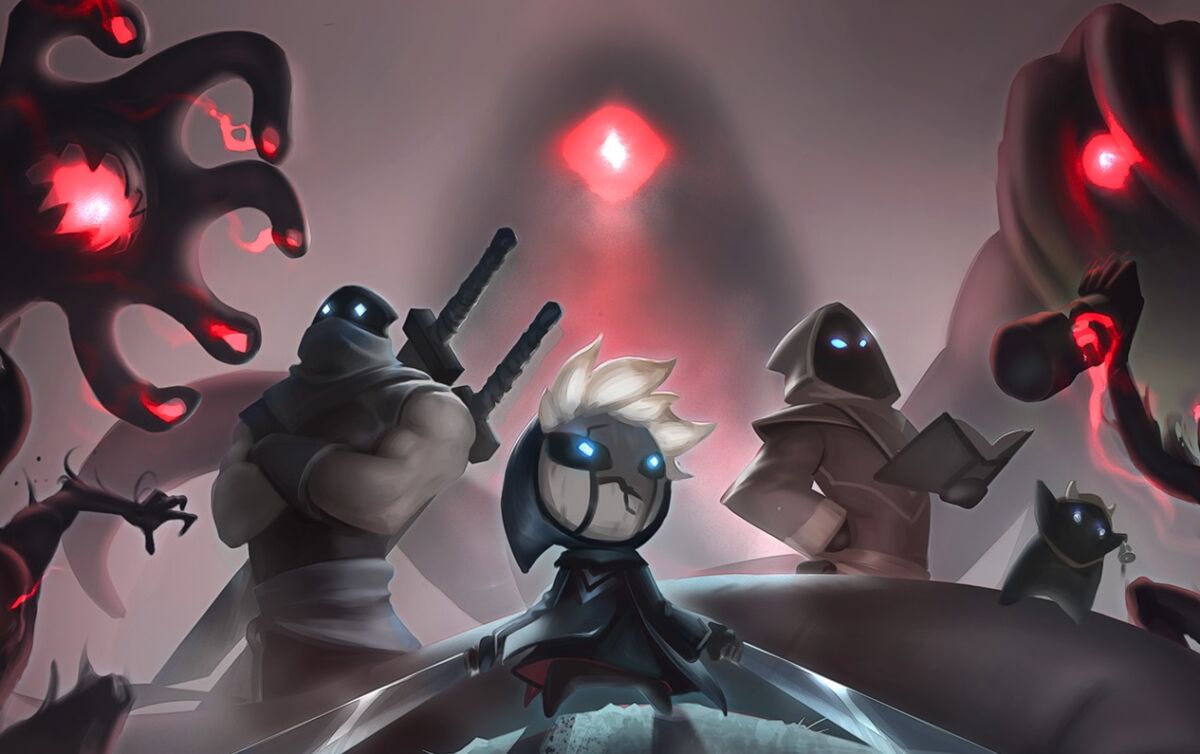 With a name like Blue Fire, you probably wouldn't be surprised that this game has flown under the radar this year. No disrespect to the game, but it's certainly one of the more unassuming and vague names out there, but don't let the name put you off. Jump into Blue Fire, and you'll find a 3D action platformer that offers an incredible amount of challenge and satisfaction in equal measure.
Exploring the ruined kingdom of Penumbra, you'll venture through a series of increasingly difficult to navigate temples, conquering enemies and platforming obstacles aplenty throughout your journey. Along the way, you'll meet survivors, slaughter a wide range of enemies and even find special hidden challenges to complete for additional loot. If you wanted Hollow Knight in 3D, Blue Fire is for you.
7. Severed Steel
Hired Gun already showcased the appeal of movement shooters earlier in the year, but if you're looking for something a bit more unique, Severed Steel could be the game for you. If nothing else, it's interesting for the fact it features a one-armed protagonist kicking ass, blasting bad guys left, right and centre.
Because you're playing with one arm and can't reload, Severed Steel encourages the player to cycle through multiple weapons found on the enemies you defeat. While that's interesting in its own right, Severed Steel also boasts enhanced traversal and bullet time mechanics, letting you interact with the environment in cool ways.
If that's not good enough, the voxel graphics and destruction mechanics mean you can cut your own hole through the levels instead.
8. The Last Stand: Aftermath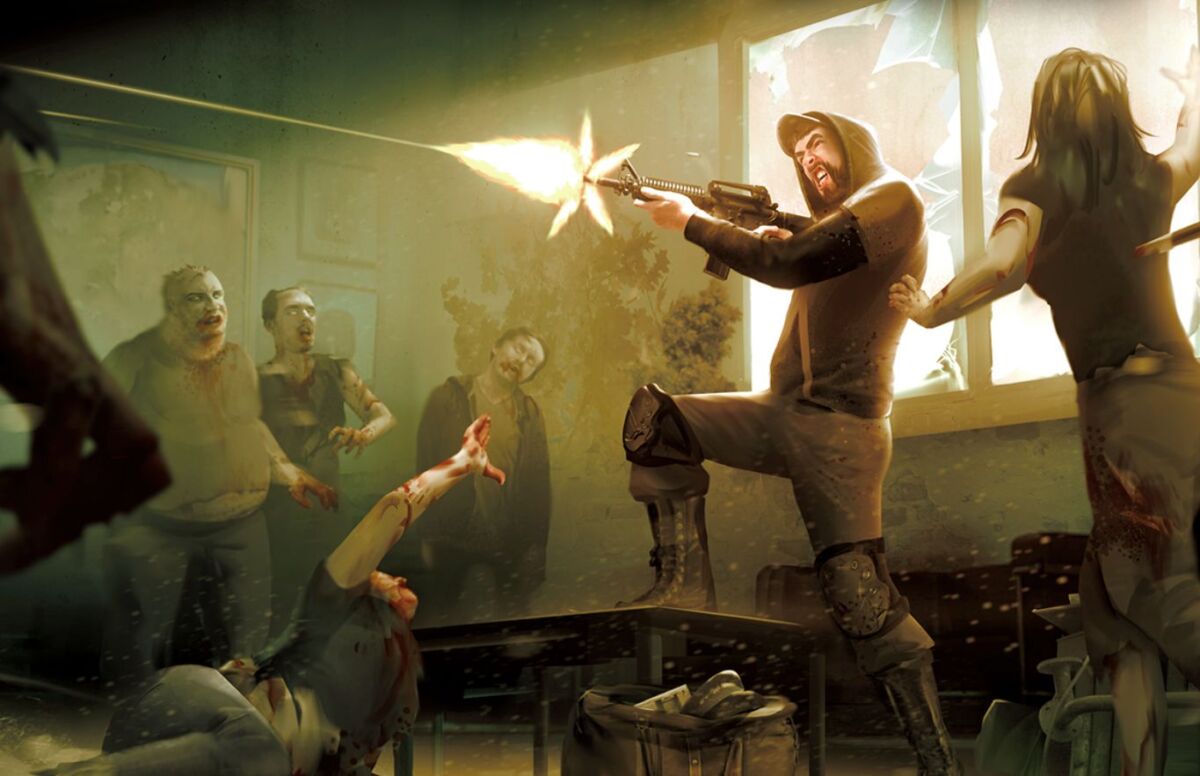 It's certainly strange to see a game you played on a web browser during school become a fully-fledged series with its own premium game on PC and consoles, but that's the case with The Last Stand: Aftermath. While that's not a seal of quality in and of itself, Aftermath manages to be a scrappy yet compelling roguelite that's worthy of your attention.
As the name would imply, you play through a survivor's last moments. It's a zombie apocalypse, and you've been infected, but it's not the end for you. You'll explore, gather resources and upgrade yourself as much as possible in the time you've before ultimately succumbing to the virus, or just the various threats out there. After death, you'll pick back up with a new survivor, carrying over upgrades from your previous runs.
9. Toem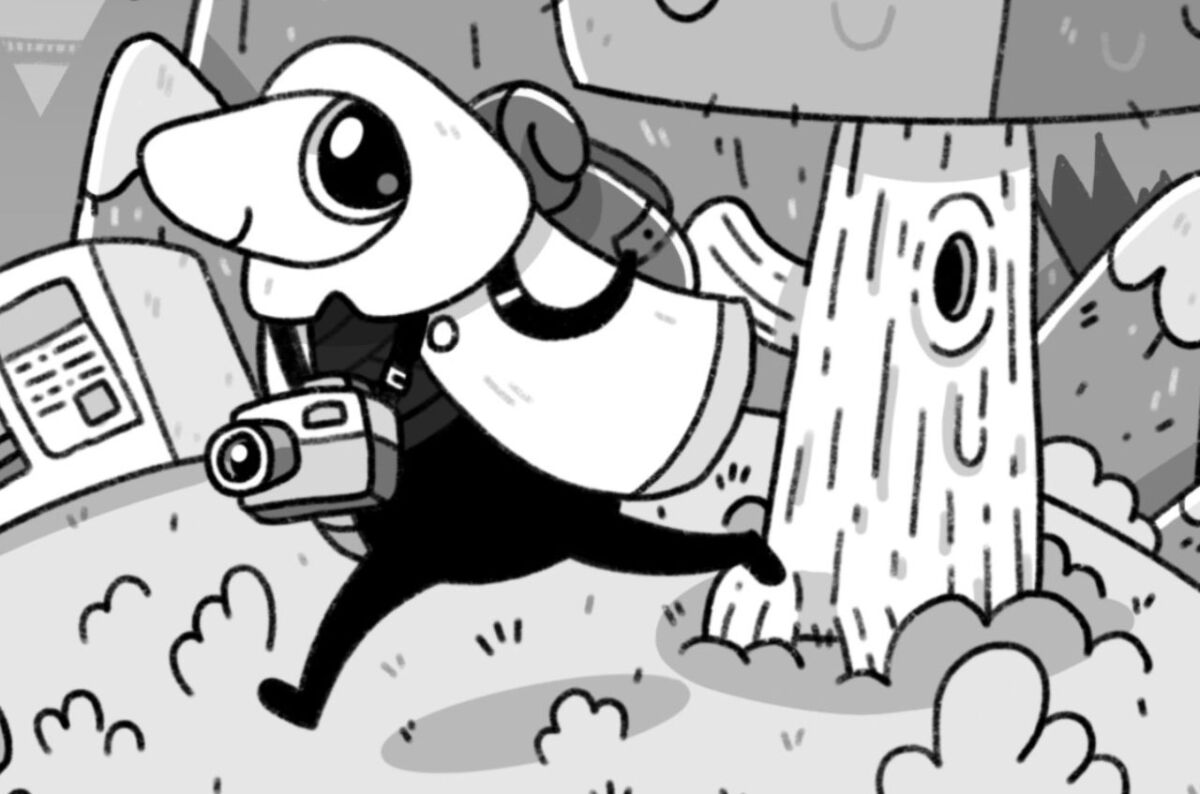 Another member of the burgeoning genre of games I can only describe as "lo-fi photography games to chill out and relax to", Toem boasts an incredibly delightful art style, a wholesome story and plenty of intriguing and quirky characters to interact with. If you're looking for a game a little bit more lowkey than your typical offerings, Toem is for you.
Based on the landscape seen in Scandinavia, you control a character trying to climb the highest peak in the area and experience a phenomenon known only as Toem. Along the way, you'll meet different people, take part in plenty of tasks and quests, but the only proof you have of your journey is the pictures you'll take along the way. Don't worry, those you meet will pose for you if you want them to.
10. Before Your Eyes
A game that does so much more with the medium than you ever could trying to replicate film, Before Your Eyes tells the story of a soul who only recently travelled to the afterlife. Upon meeting a mythical ferryman, you're thrust back into the most formative periods of your life, reliving what it is that led you to where you are. To do so, you control the game via blinking, with your life literally flashing before your eyes.
It's an incredibly unique way of dealing with a story like this, immersing the player in the experience more than keyboards and controllers ever could. Along the way, you'll raise the suspicion of the ferryman, who begins to suspect you're not being totally honest with them about your life, so they'll force you to confront some home truths you're avoiding, leading to an emotional and satisfying narrative.
READ MORE: The Best Games of 2021
Some of the coverage you find on Cultured Vultures contains affiliate links, which provide us with small commissions based on purchases made from visiting our site. We cover gaming news, movie reviews, wrestling and much more.